Trying to figure out how this super average Thursday turned into one helluva way to kick off November!
Way earlier this morning, I did my very first style segment for Columbia's WACH Fox News–thanks to my friend and anchor, Destiny Chance! I showed three stylish outfits options for this weekend's Homecoming game.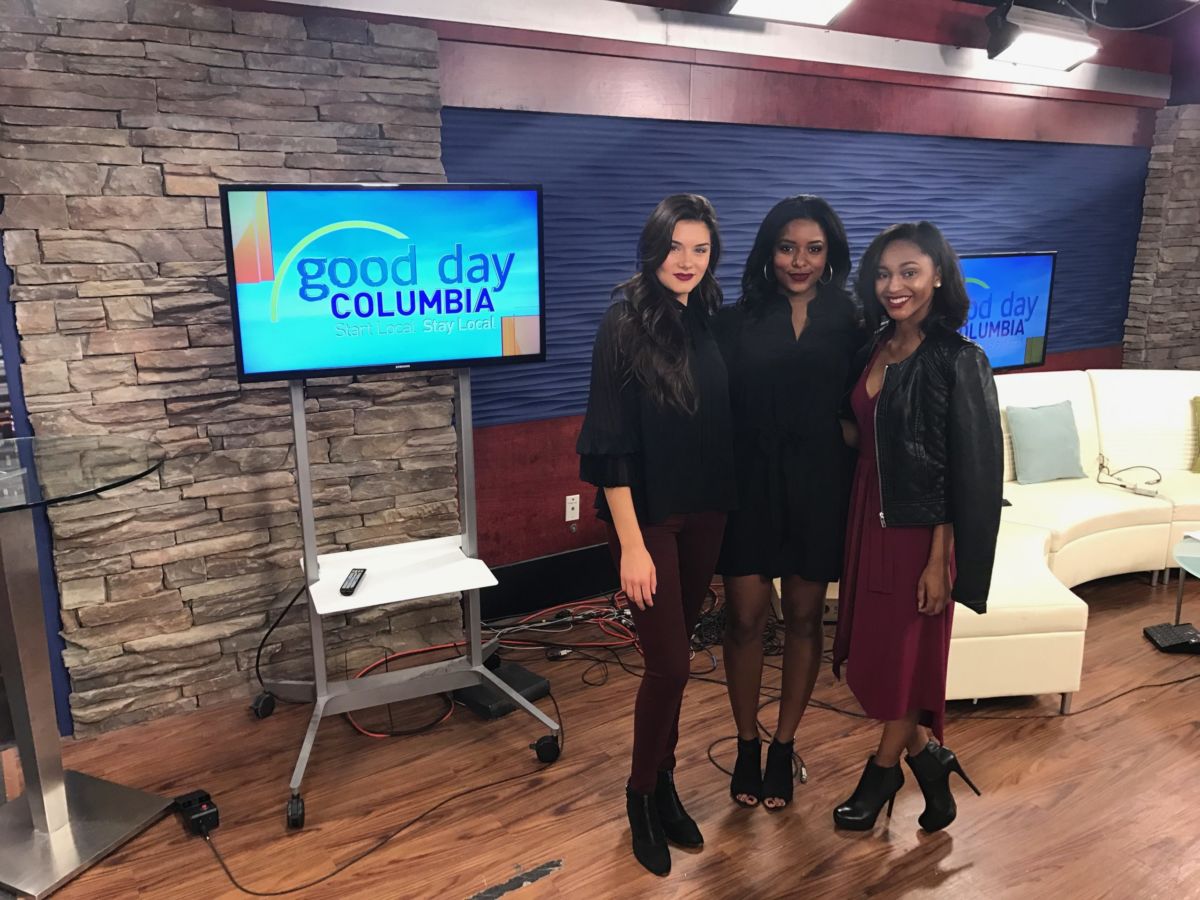 The first look was the most casual, although the top definitely spiced it up! It consisted of a pair of super comfortable Articles of Society jeans ($88) in merlot and a black Line and Dot tie-neck blouse with ruffled arms ($128). Both pieces can be found at The Blake on Devine Street. Flat black boots make this outfit perfect for tailgating.
The second outfit was a little dressier, but I believe if you're going to "dress up" for any game, Homecoming is definitely that game! The "garnet" BCBGMAXAZRIA dress ($228)is the perfect dress to take you from day to night — tailgating to the Vista! I paired it with a leather jacket from Tart Collection ($218) and suggest wearing a black boot with a heel (heel height should depend on what you view as most comfortable)! The dress and jacket can also be found on Devine Street, but at Monkee's of Columbia!
And the final look was on me! It was a simple black Kate Spade dress ($398). I wanted to show how you can always incorporate garnet on game day. I presented the options of garnet tassel earrings, a color blocked scarf ($26), and a garnet calf-hair clutch by Sew + Few ($225). All of which can also be found at Monkee's.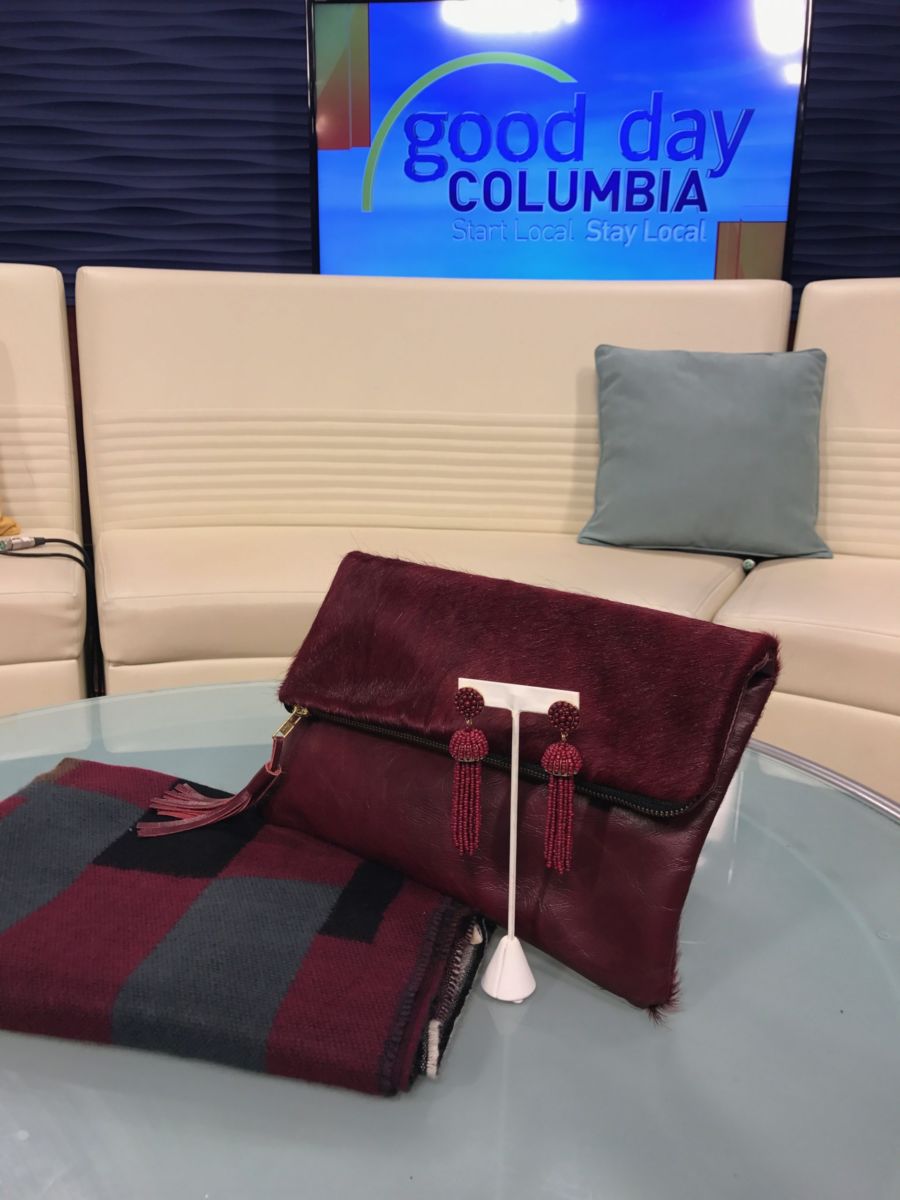 I'm so thankful for my beautiful beauty queens, K. Lee and Jada, and their willingness to be apart of this with me. Pageants have introduced me to so many amazingly talented and smart women that I have been so lucky enough to create a network with.
We are all wearing my official, unofficial lip color of The South Carolina Gamecocks: Smashbox's Always On liquid lipstick in "Miss Conduct". The name is seriously so fitting because this lipstick never comes off. Which is perfect for game day when you're constantly eating and drinking and hardly ever have access to a mirror. This lipstick can be found at my go-to beauty haven, Pout (also on Devine Street)!
If you missed the segment watch it below:
http://wach.com/news/local/usc-homecoming-gameday-fashion-for-women
After a quick blowout with my hair stylist/magician Cenovia (click the link if you're in need of someone in Cola), I rushed over to Columbia's premiere designer boutique, Coplon's as the welcomed celebrity stylist, designer, and style icon Rachel Zoe!!!!!!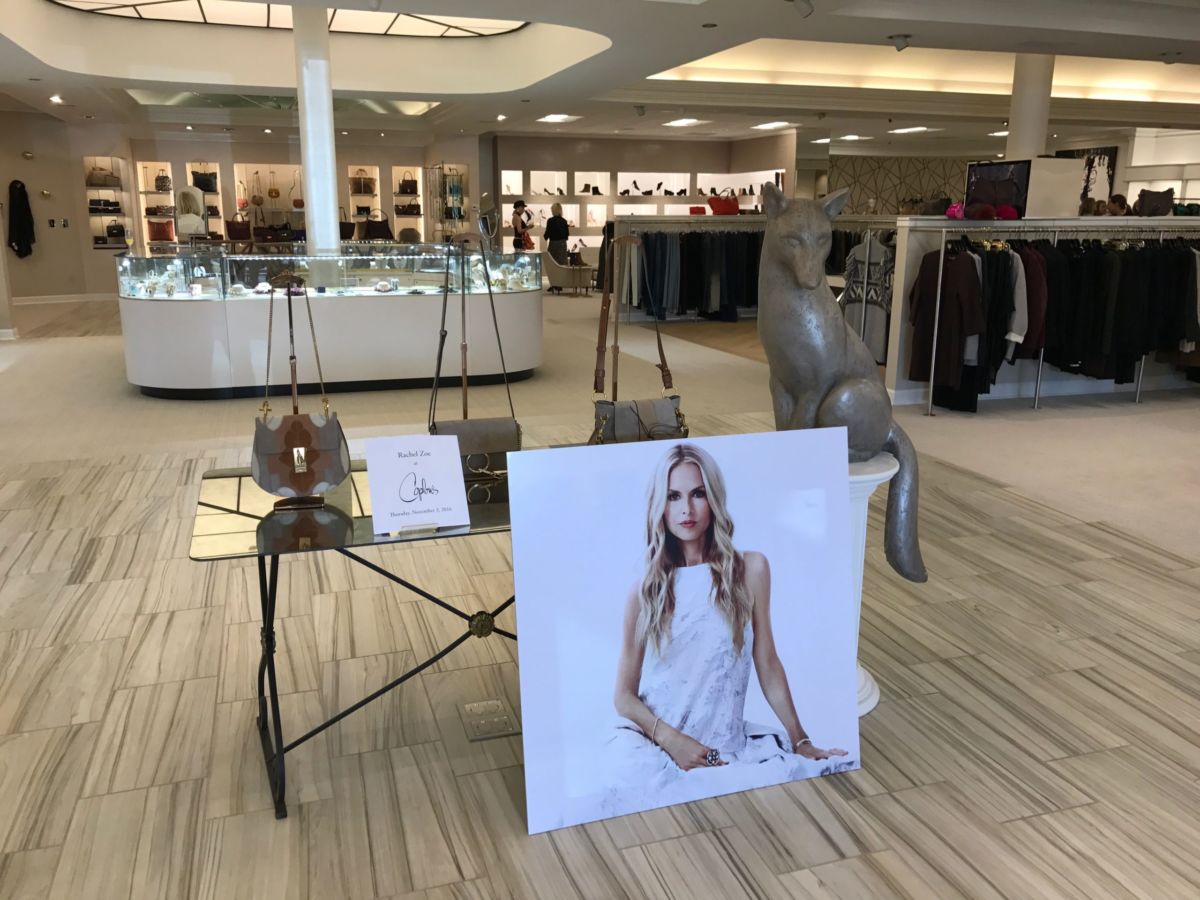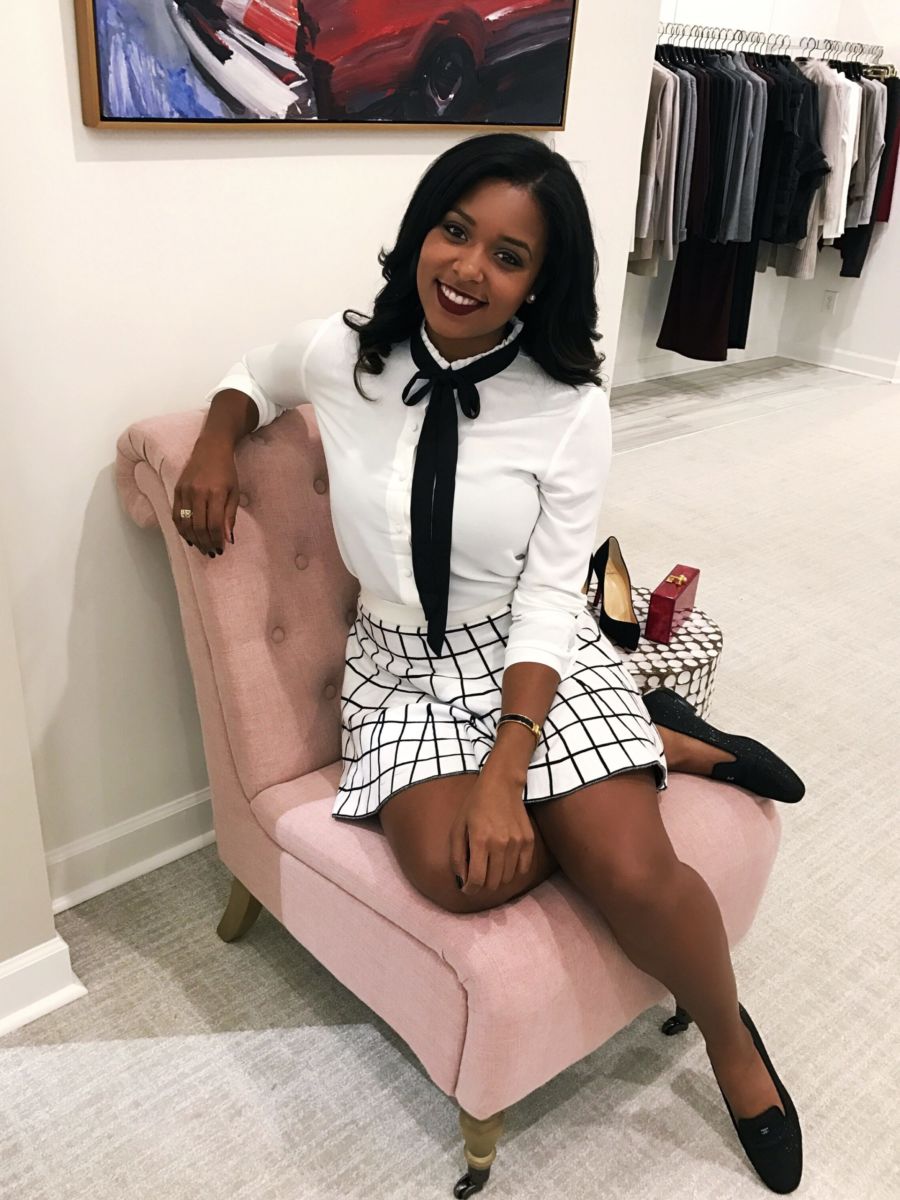 After last year's devastating flood, Rachel Zoe insisted that she would do a trunk show once the store reopened since Bruce and Colplon's were one of her label's first accounts. Bruce provided his "best clientele" with access to a meet and greet with the designer, a small catered lunch, and bottomless mimosas (because is it really a party if champagne isn't involved?!).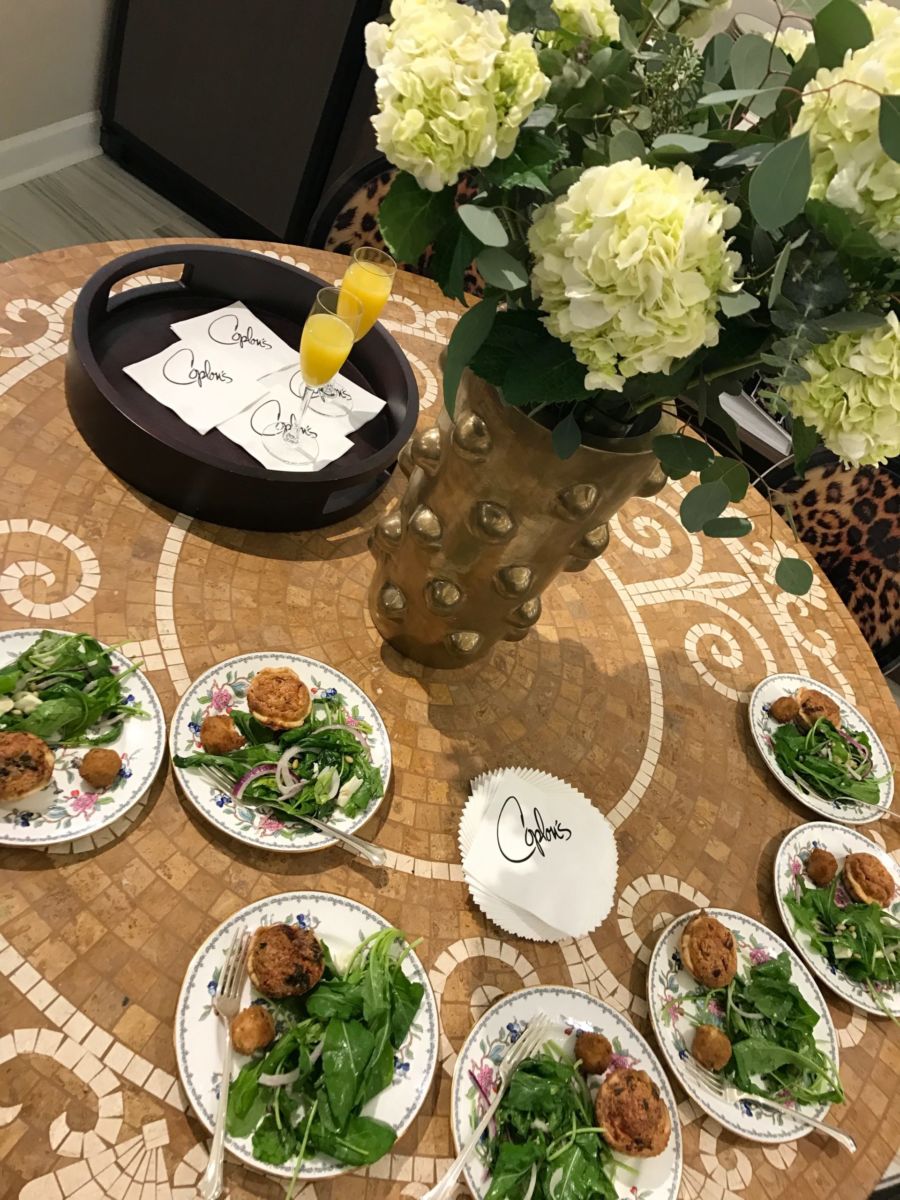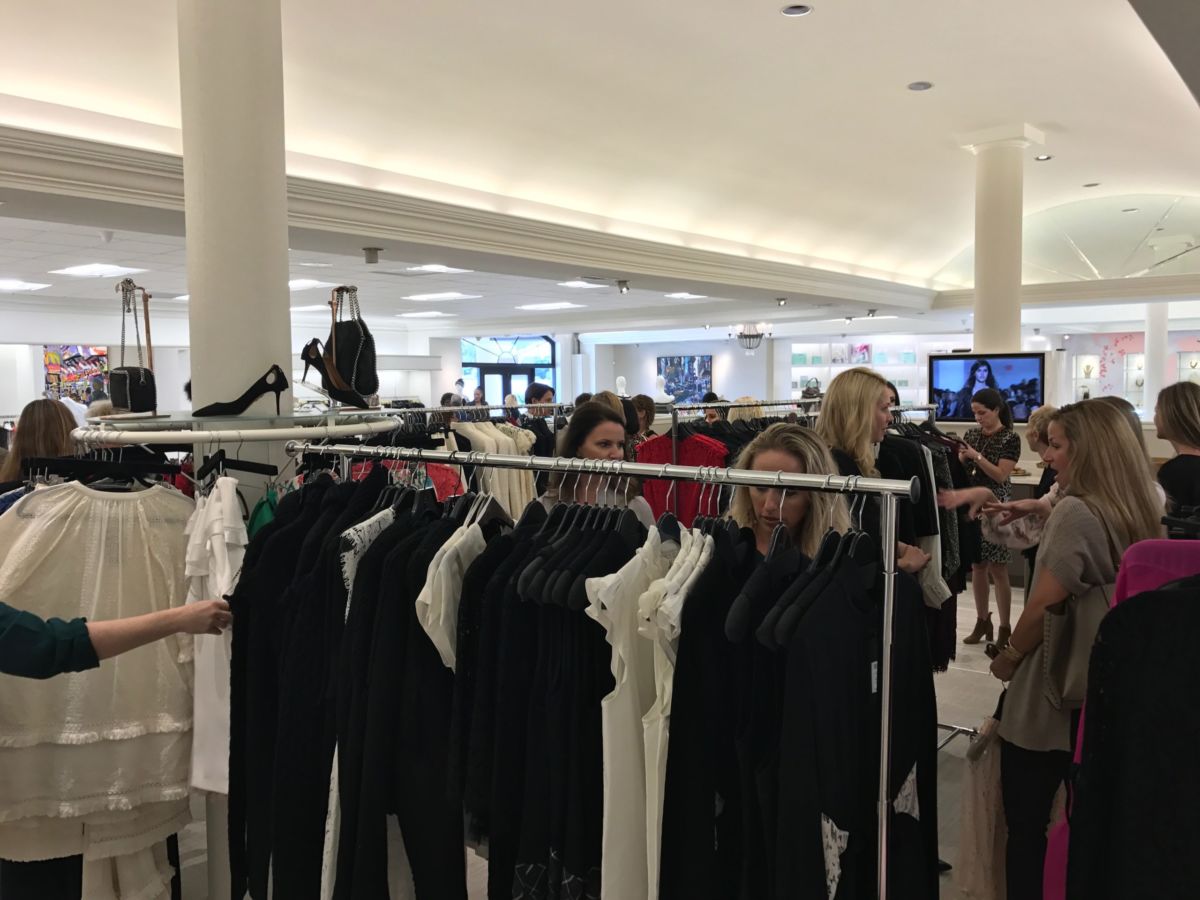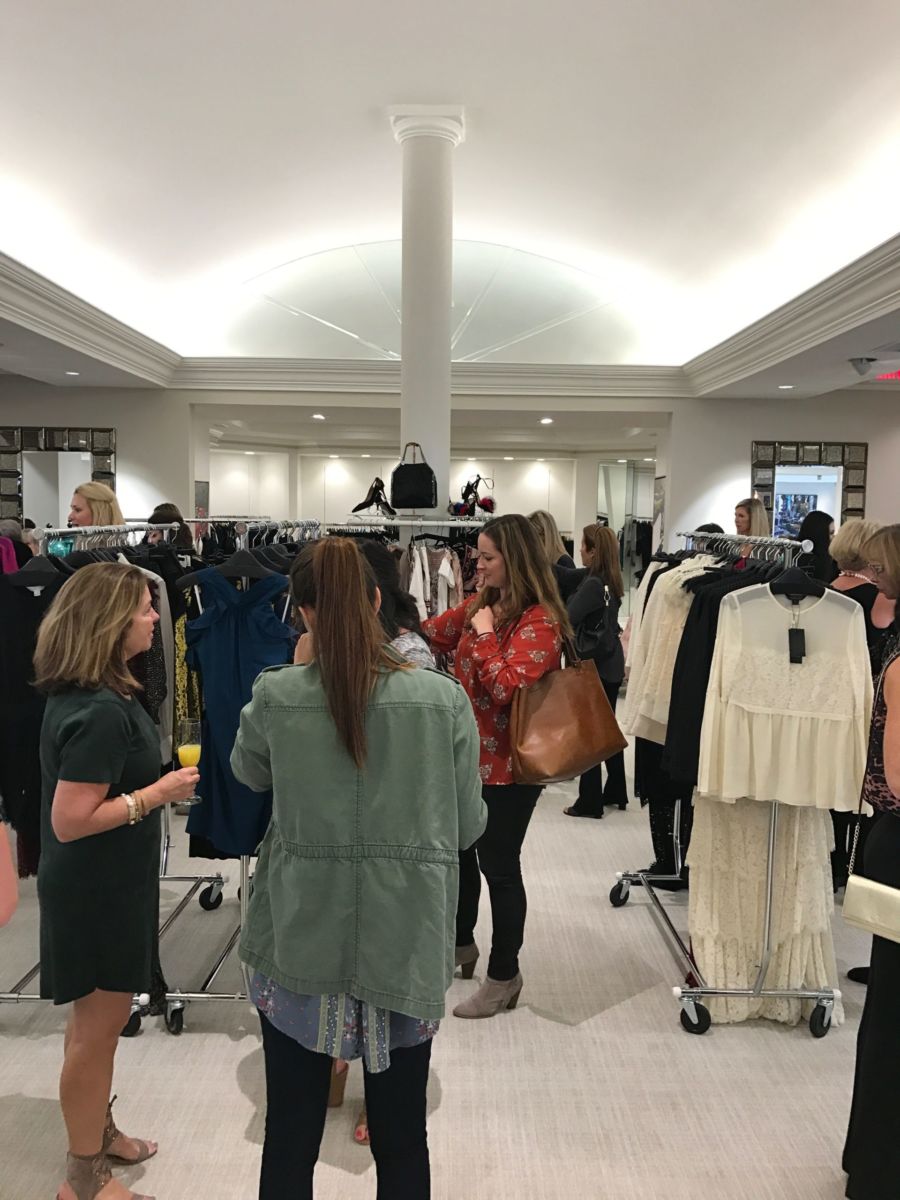 I have been a fan of Zoe's for soooo long, I remember watching her reality show back in high school and reading her book in college. She was one of the first people to turn their career as a stylist into self-sustaining brand. The good news is, she's just  fabulous as I had always dreamed. And even better, she's super sweet. I got to chat with her and her husband, Rodger, about one of my favorite topics: Andy Warhol and the glam years that were the 70s!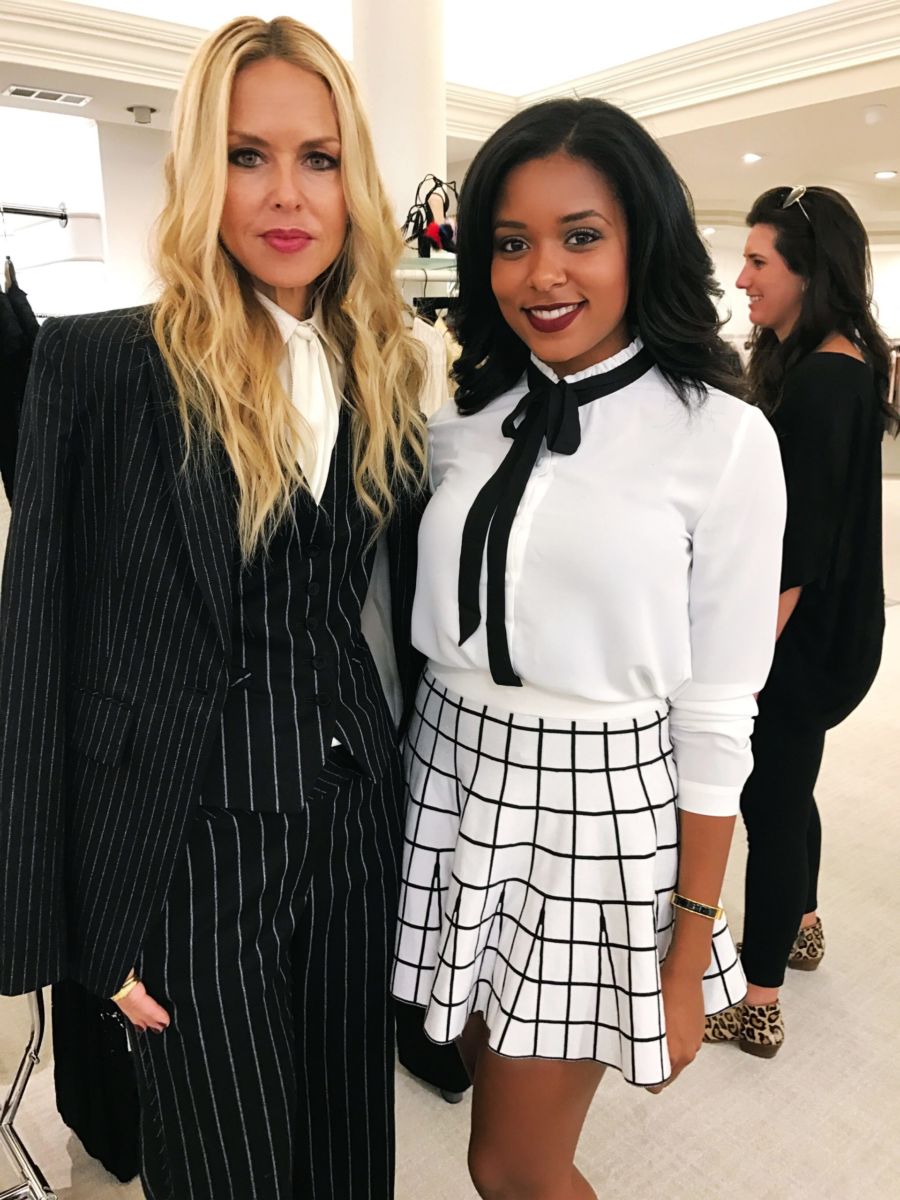 Blouse: Forever 21 // Skirt: Piperlime (similar here, here, here, & here)
Read about the event at Coplon's here!
I should have known today was going to be a great day when I watched the sun rise from the WACH Fox building this morning!