Last week, my sophomore collaboration with my friends at Show Me Your Mumu dropped and I want to thank each and every one of you that has supported it already. You ladies are loving the Meg Midi in Teagan floral and that makes me so proud bc she is the crown jewel of this collection. She was the first piece we designed with the team + everything else came after her.
But realize I haven't really share my vision for this piece (or any of them). So, here's her story…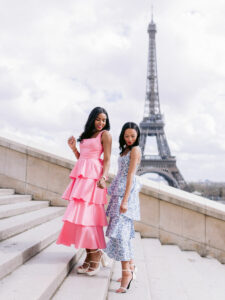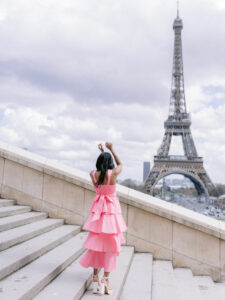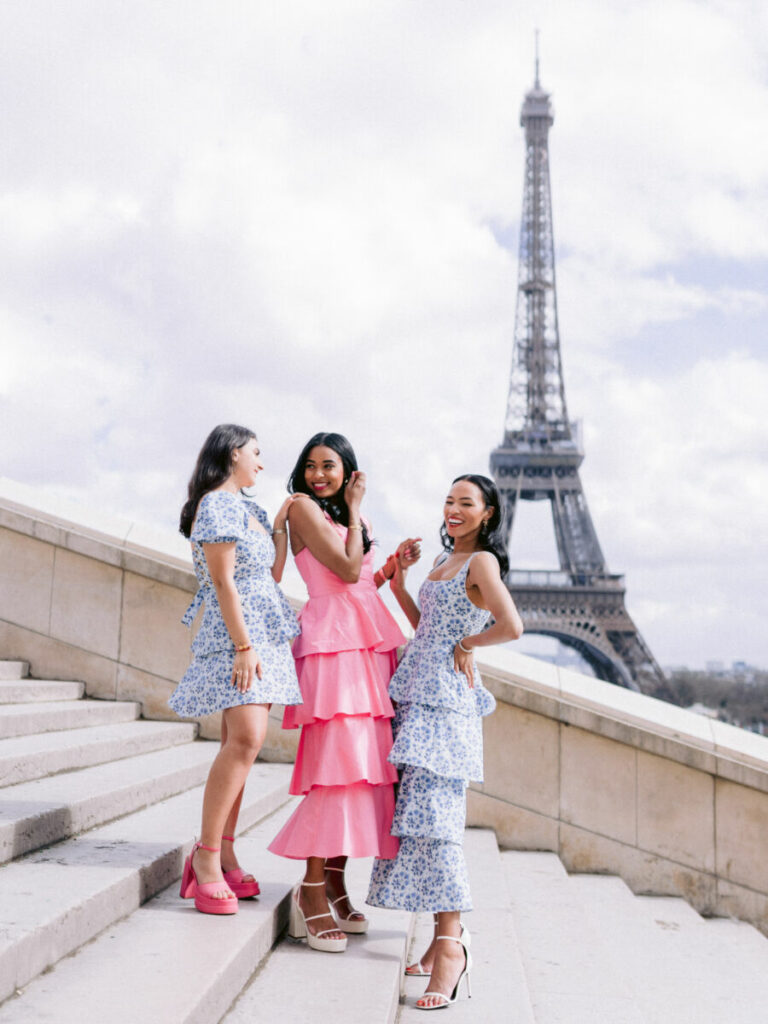 This collection is dedicated to the ladies that love to celebrate life. Whether it's a birthday that can't be divided by 5, a graduation you really didn't think would ever happen, a promotion you know you deserved earlier, or some other version of a "new chapter"– this collection is for the those who look for any excuse to celebrate…bc that's me!!
I'm the kinda girl that believes moments only become special if you make them feel special, so I'm always looking for ways to turn even the simplest accomplishment into an excuse for a celebration. But even I know that for something to feel like a celebration doesn't mean you it has to be a "big thing". Which is one thing I think the French really get right. They know the a celebration comes in all sizes and really only needs three things: the goal of making someone feel special for something, champagne and/or cake, and at least one really good outfit!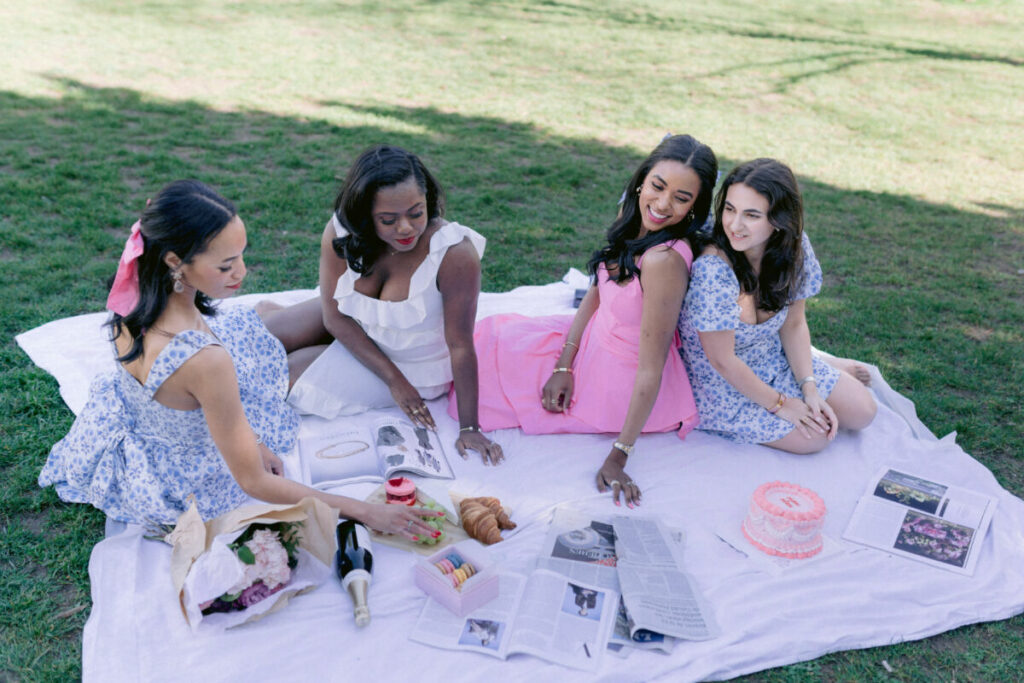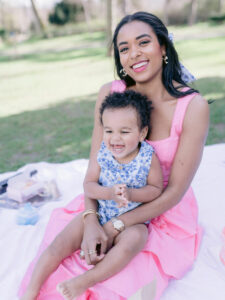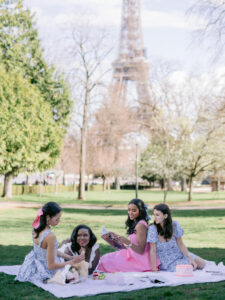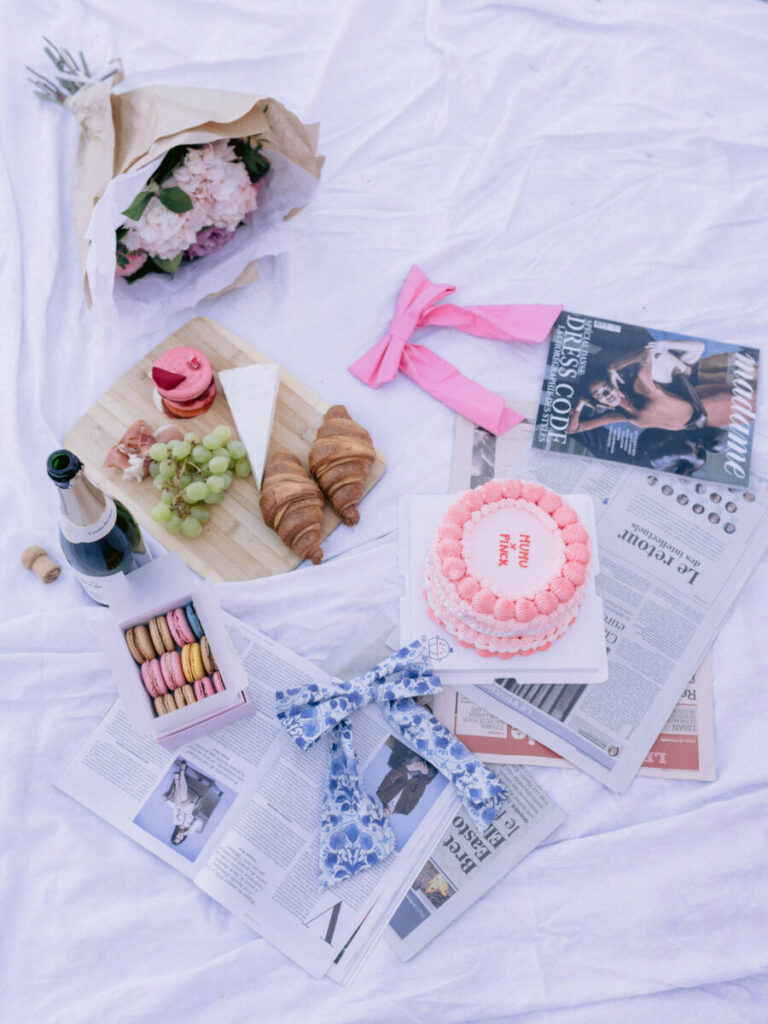 So when we started having discussions about this collection with the MUMU team over a year ago, I knew that I wanted my pieces to end up being apart of every day celebrations– no matter how big or small!! And when we locked in late April as a launch date, it felt like fate. That's because there's always sooo much to celebrate as spring ends and summer is ushered in! Weddings, holidays, graduations, and so many other things scatter the calendar during this time. But also, there's just really nice weather that makes people want to do things.
And that's how the silhouette for the Meg Midi was developed! I wanted a piece that was dramatic enough to feel special enough for special events + celebrations, but comfortable enough that that event could happen anywhere at any time!
Feeling very inspired by the French art of celebrations and their way of life, I had this vision of tiers. I think there's something that feels super dramatic, yet still very feminine when it comes to tiers. And I feel like there's something super elegant about the midi length (it's also my go-to as a mom bc it frees my ankles to run around with my son, but is long enough that I don't have to worry about exposing myself while I do). I wanted the straps to be thick + adjustable so it could feel appropriate in many different situations, and for the back to be smocked so it would feel incredibly comfortable and could to be worn for hours (or without a bra)!
Of course, the added trim detail around the neckline + straps ensured the piece felt elevated and really special.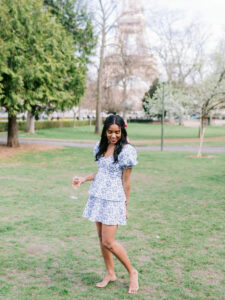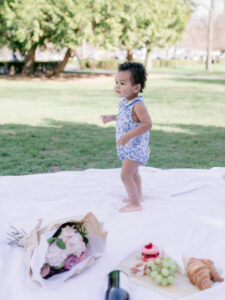 Shop Margaux Mini//Shop Bébé Bubble Onesie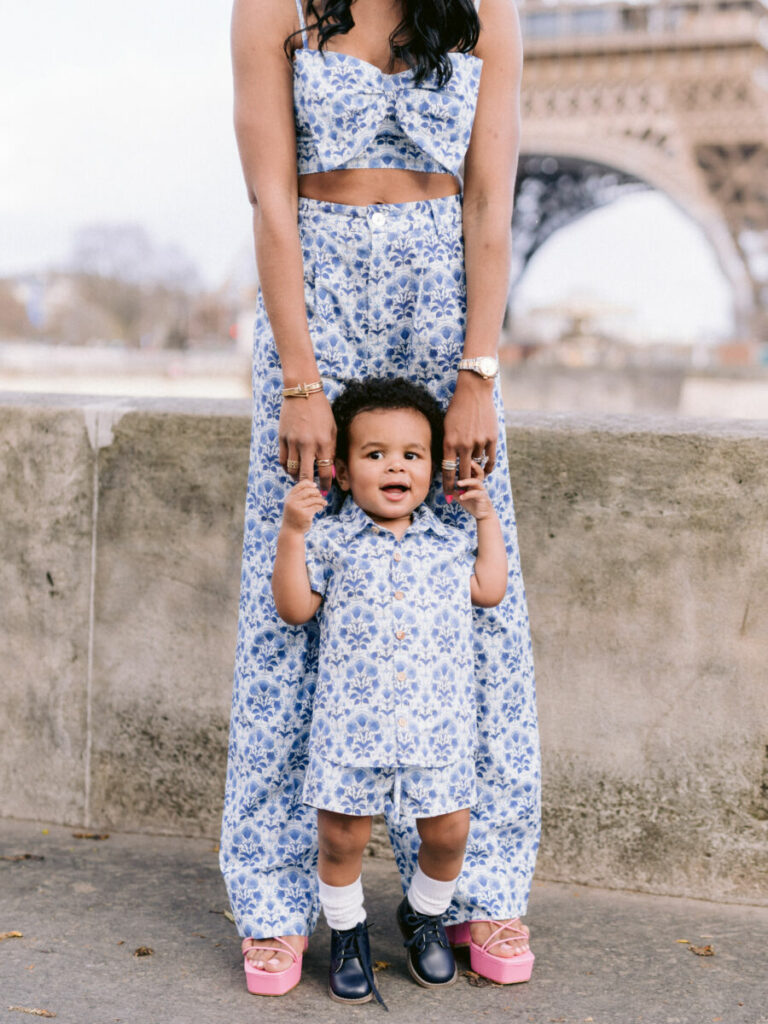 Shop Rue Trouser//Shop Little Mister Shorts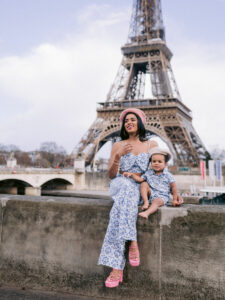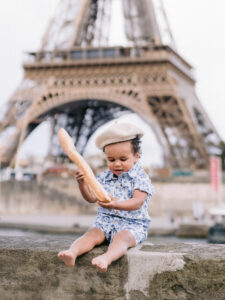 Shop Chateau Bow Top//Shop Little Mister Top
This Tegan Floral print incapsulates this time period of my life! Though I am many things all at once, what I pour most of my myself into is being a mother!! More specifically, a boy mom– which in mind is proof to this girly girly girl that the universe has a sense of humor.
Yet, in my world, being a boy mom still allows me to be (what my manager has dubbed) "fancy mom"– though I just call it being unapologetically feminine! But it does mean that I've had to add A LOT more blue to my wardrobe.
However, it's really really hard to match your baby boy if you're a fancy mom. There aren't always a ton of options that make him look like a boy while simultaneously making you feel like a woman. So when Cologne (1/2 of the fearless female duo behind MUMU) showed me a swatch of blue fabric that she'd come across in her travels, I knew it would be perfect for boy moms. The swatch of white fabric had a tiny intricate, blue design that reminded of wallpaper or fabric that would have been extremely popular during Marie Antoinette's reign. So we created something similar, except we essentially zoomed in on the print tp make the scale much larger and a lot more modern …and alas, the Teagan Floral was born.
We added that print to two options for little boys: a two piece set (that goes on and off soo easily, is durable against wear/tear and stains, and that can be styled as separates) + a little bubble with a collar bc NOTHING is cuter than a baby in a bubble!!! This is the last summer my husband (and Teagan's big brothers) will allow me to put him in a bubble so I'm taking full advantage of seeing those baby thighs!!!
But it wouldn't be a collection from Shades of Pinck if there wasn't at least one pink piece, and since the Meg Midi was our main piece, I felt strongly that she should come in pink too!!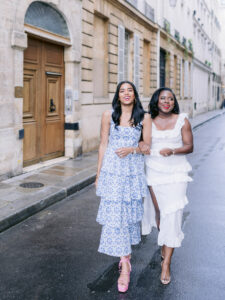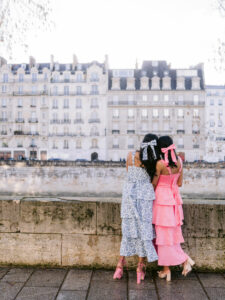 Shop Meg Midi in Teagan Floral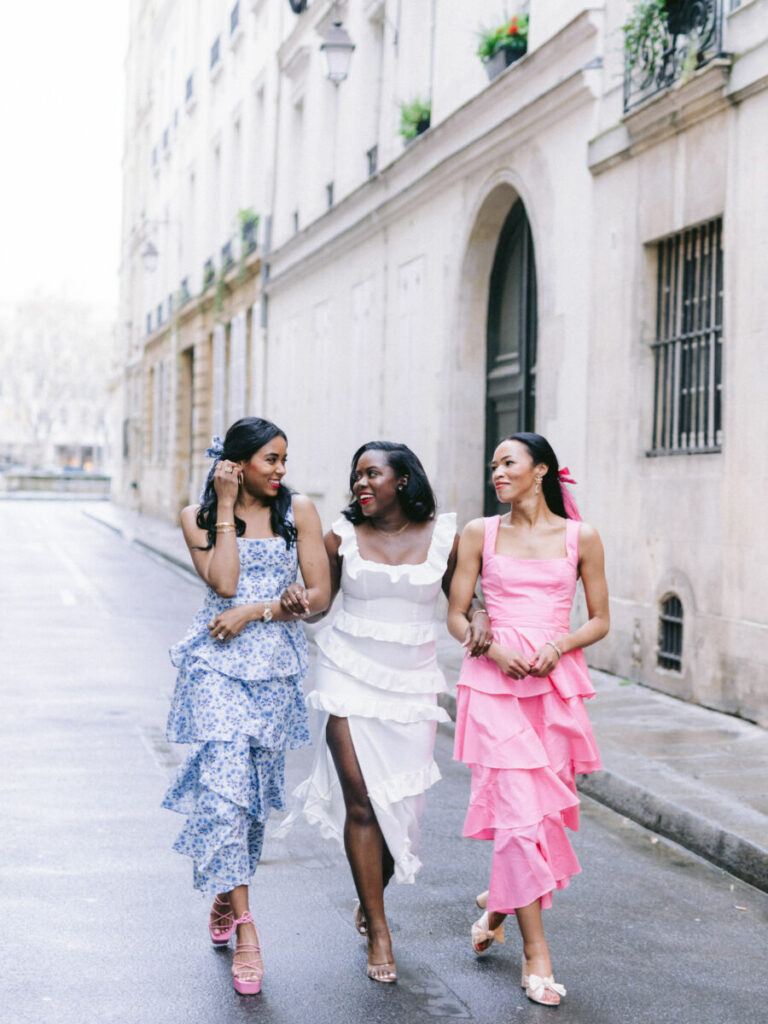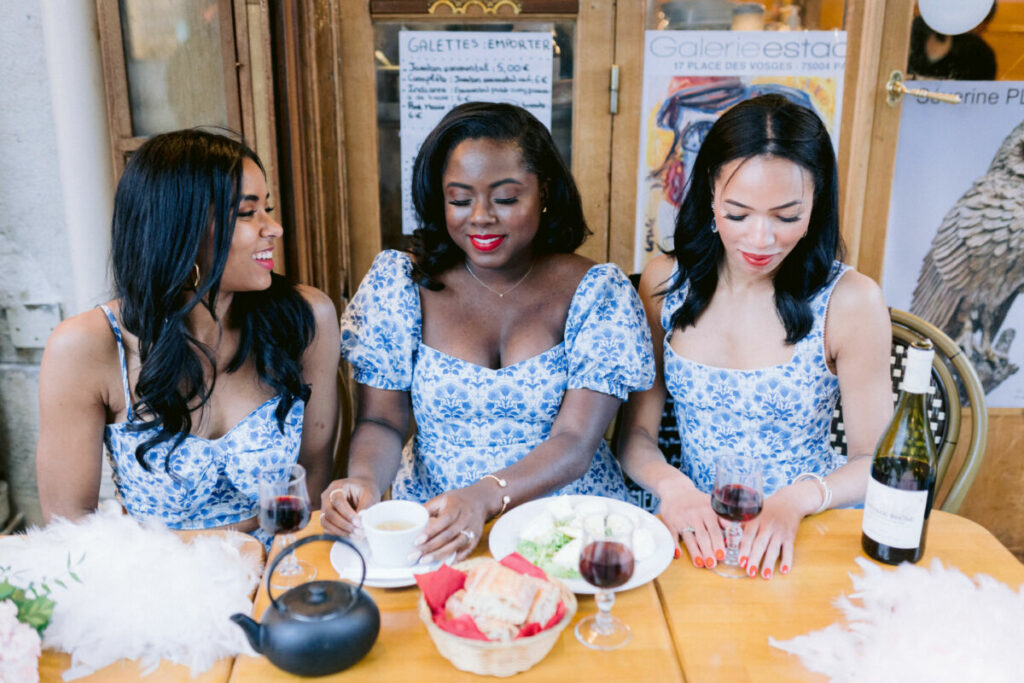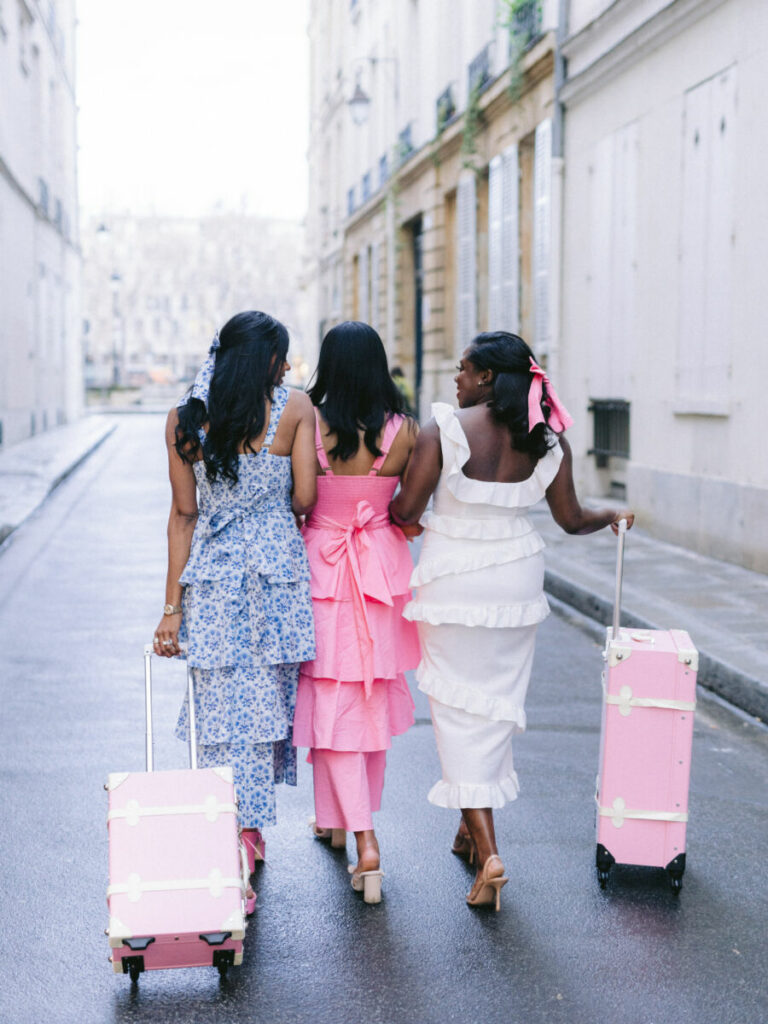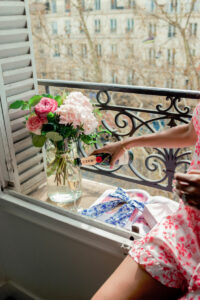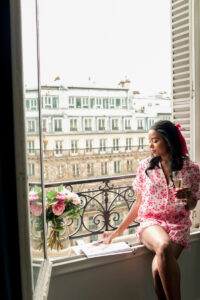 Shop Daydreaming PJ Set in Pinck Teagan Floral
But the collection needed more pieces! So we created a mini dress to compliment our midi. I still wanted her to have tiers, but we added puff sleeves to level it off. And a ribbon that laces through six holes up the back like a corset. Small details always make the biggest difference. I named her Margaux after my Digital Content Manager. Not only is she an intricate part of the SoP team, her spirit is gentle but she loves to have a good time. And that's exactly what I wanted for this piece.
We then made a mini version of the mini for all the girl mamas out there!! Just because they alwayssss have access to adorable little dresses that make my heart melt, didn't mean I should leave them out of this collection HAHAHA
Next were the pjs– because there's always a morning after the celebration!! That's where you sit around and gab talking about the events highs + lows…with a bottle of champagne!! But sometimes the morning in bed is the event and that's fun too!! Either way a good pair of pjs go a long way. Loved the silk fabric and ruffled short details for added feminine luxury.
During my first collection, I only offered dresses. But I got a lot of feedback that I should have included pants, so this time around I did!! I thought these wide leg pants were soo fun. And could be style soo many ways. MY way was with a cropped bow top (duh lol), but I could see this with a white tee + denim jacket, a white blouse, a navy sweatshirt…the option are endless.
Lastly, the bows!! I love an accessory and have added sooo many bows to my collection over the past year. I think nothing elevates an average outfit more than a bow. And though they look super cute with these dresses (and pjs), it would look just as cute with a pair of jeans.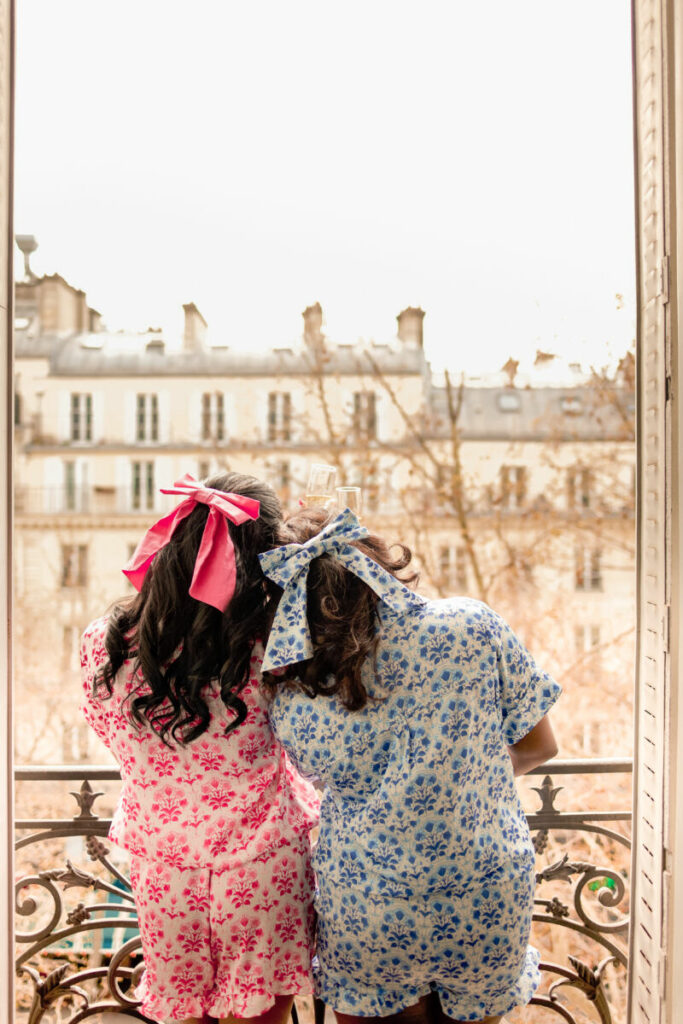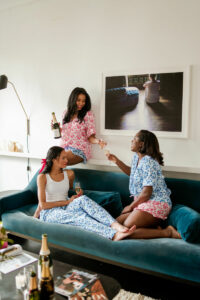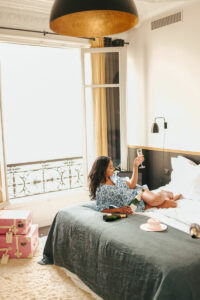 Shop Daydreaming PJ Set in Teagan Floral
So if you're a boy mom that wants to match your mini, or just a girl that needs a look for your next celebration I think there's something in this collection for you.
As always, thank you for your continuous support. And for being apart of this community. Xx MPR