If you've volunteered (or have been assigned) to host Thanksgiving dinner this year then you may be freaking out a bit. With only days until the big event you may be wondering how you can feel more prepared.
With a newborn you'd think I'd get to skip a year of hosting. Instead it's done the complete opposite. Everyone wants to spend Teagan's first Thanksgiving with him, so it only makes since to have dinner where he lives. As we start Thanksgiving week I can't help but freak out a little… a lot. I'm not at all prepared!
So, in hopes of getting my own things organized, I've put together a short list of tips to help you make sure everything runs smoothly and your guests get the most out of this holiday too.
Tip #1 : Don't forget to stock up on this basics.
This may sound like a no brainer, but sometimes those are the things we forget and you won't want to forget to replenish your basic household supplies. With so much to do + remember for a party, you may fail to realize that you're down to the last roll of tissue/paper towels, or that you need to restock on carpet cleaner and hand soap. Whatever it may be, you don't want to realize that something is out during the middle of Thanksgiving, especially when there's bound to be some kind of mess when any crowd of people gather.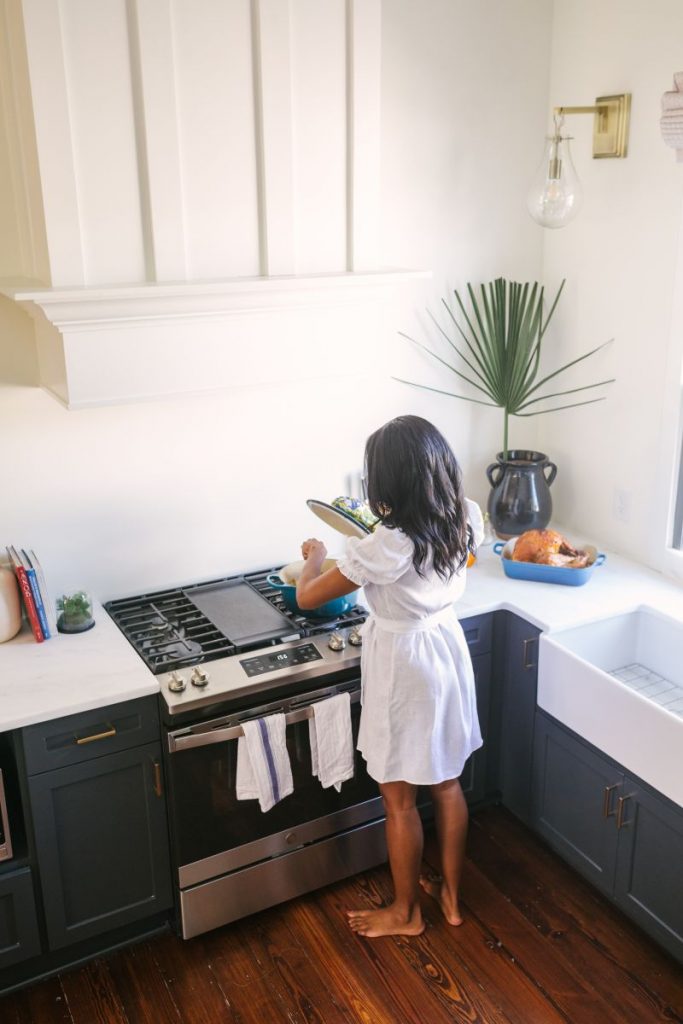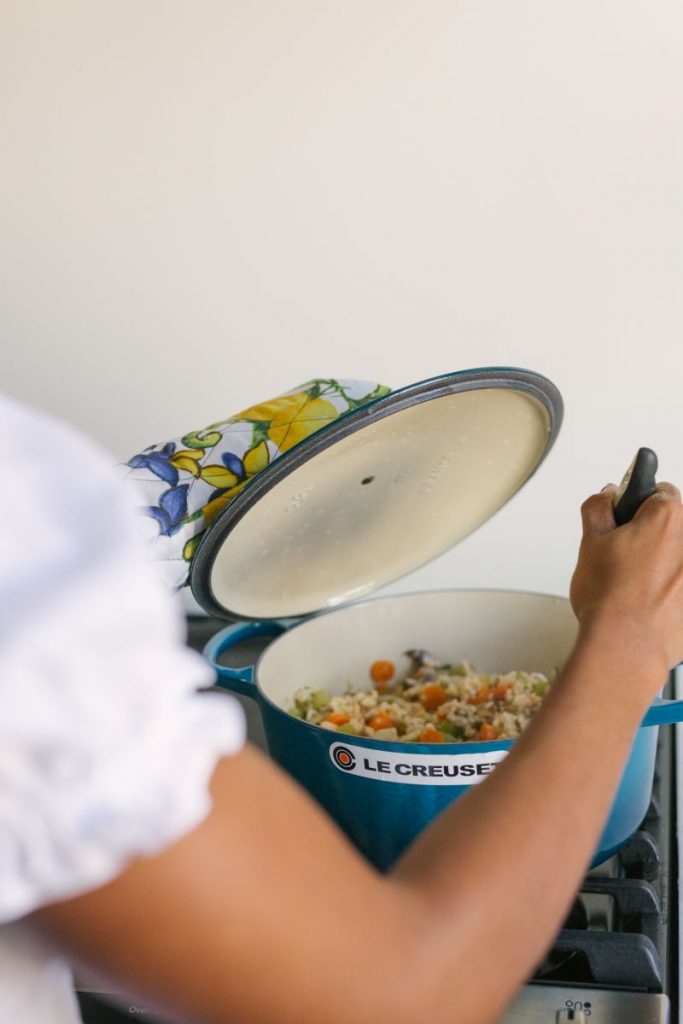 Tip #2: Set the mood with your tablescape
Think about how you want your guests to feel throughout dinner and pair that with a display of your own personal depiction of the holiday wherever guests will be eating. The best way to do that is on the table, although you can always add accents around the room or area. Pro-tip: Set up as much as you can the night before. The day of any event always has unforeseen challenges and causes the time to fly by. Putting last touches on the meal is one thing, but you'd hate to still be setting up the space when guests arrive.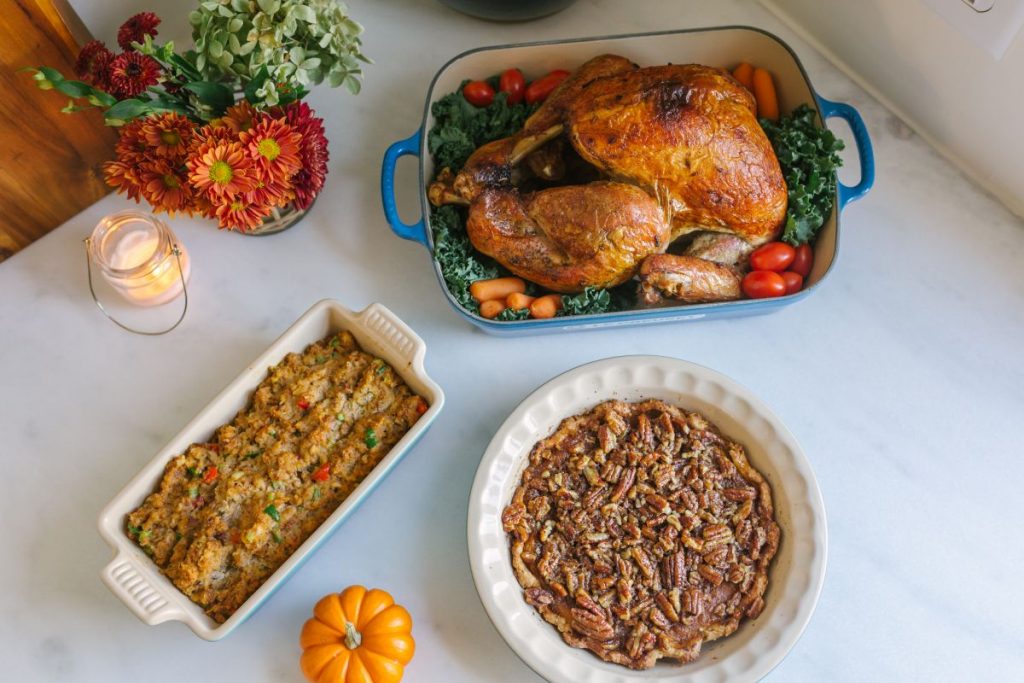 Tip #3: Post-dinner entertainment
After dinner ends guests aren't always ready to leave– which is a great thing because it means they're comfortable and enjoying themselves. Be prepared to continue to host. After dinner you can offer desserts or specialty cocktails, or even a seasonal coffee and tea selection. If you've got a fun group of people in attendance, board or card games could be the perfect way to entertain a variety ages at once.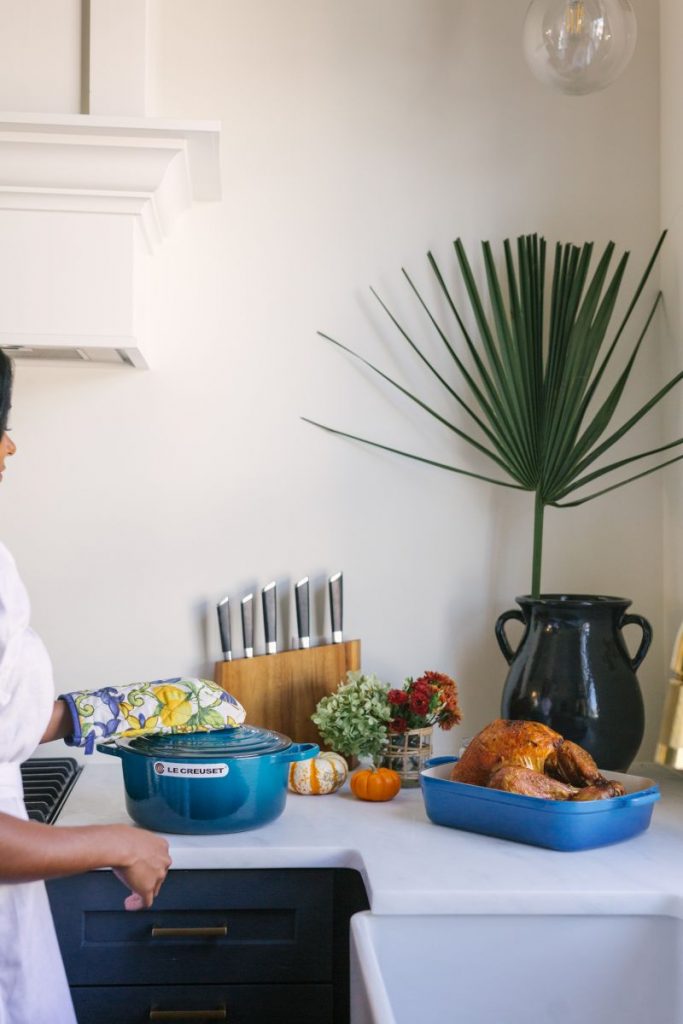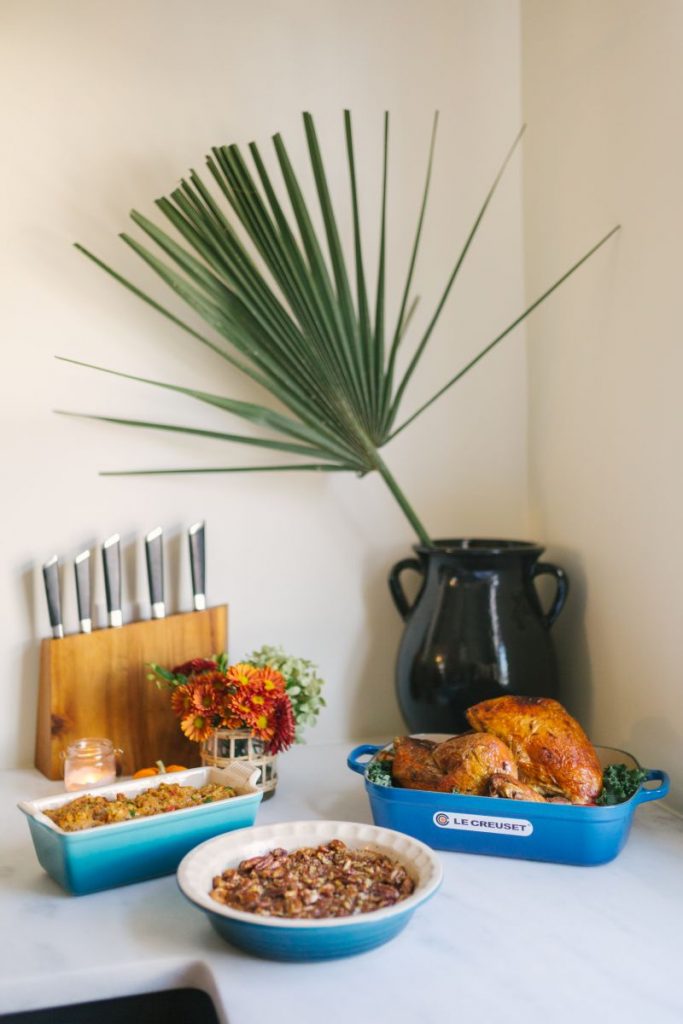 Tip #4: Don't be afraid to ask for help!
This is one that may force you to put a little pride aside, but if you're truly feeling overwhelmed ask for help. Everyone can recognize how difficult hosting a holiday dinner would be for one person. I bet your guests would be more than happy to help by each bringing a dish they think they've mastered. But if you're set on not letting anyone else lift a finger, do yourself a favor and source the best of each Thanksgiving classic from around town.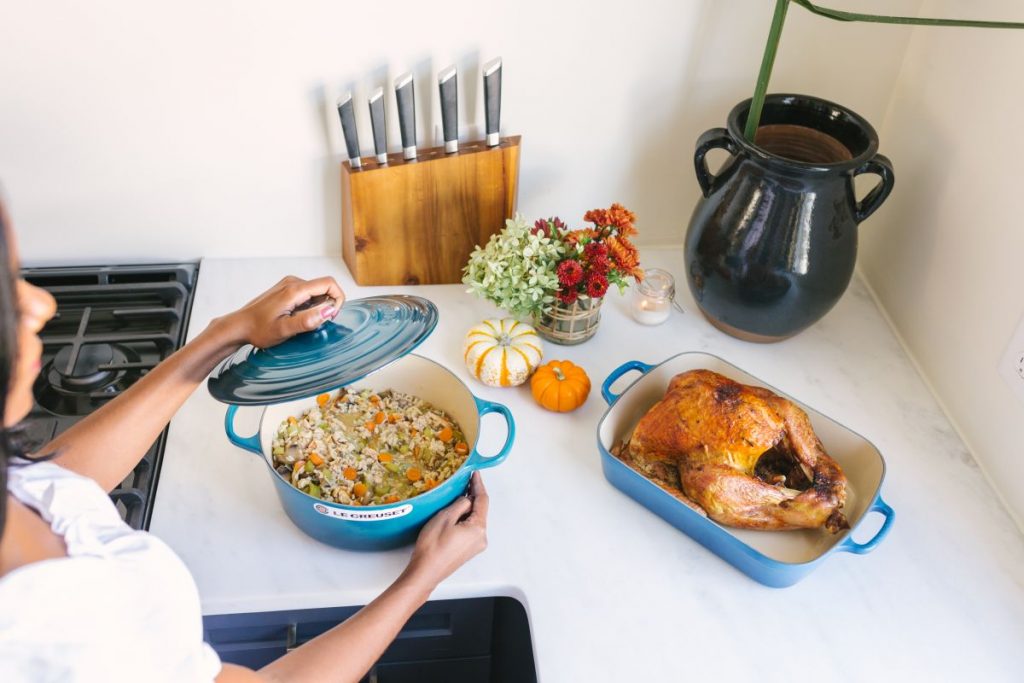 Photos by Anne Rhett for Over the Moon // Location: Guesthouse Charleston (this property)