This past weekend, a very close friend from college got married! Lately a ton of my friends have been walking down the aisle, and I'm sure I'm not alone. Most of you are also probably attending the weddings of your high school and college friends, especially during this time of the year.
I love love, and I love celebrating it! But I won't lie…going to weddings stresses me. I hate having to find something to wear to them. Throwing on a dress sounds simple until you realize the dresses in your closet are never special enough to celebrate the union of two people. Adding even more stress to the decision, my friend's wedding was in the evening forcing me to feel like i needed to be in evening wear. As a retired beauty queen, most "gowns" in my closet are fully-beaded and should never be worn in the real world. And I hardly ever invest maxi dresses because I feel like re-wearing them is always so obvious.
Lucky for me, I found this SUPER girly (and yes, totally sexy) maxi dress from Tobi that I thought was PERFECT for the occasion. Even better the dress was only $78!
Cheers to love…and finding cute, affordable outfits to celebrate it in!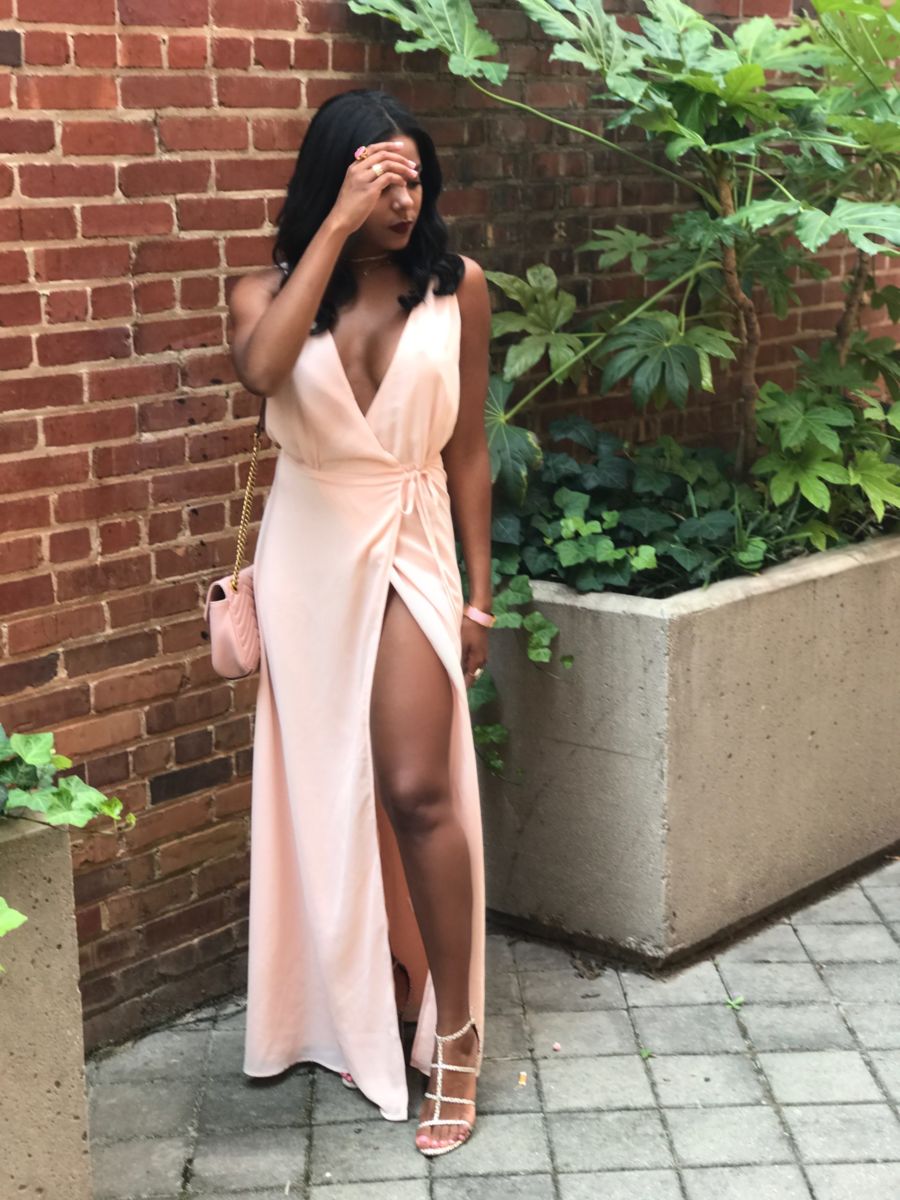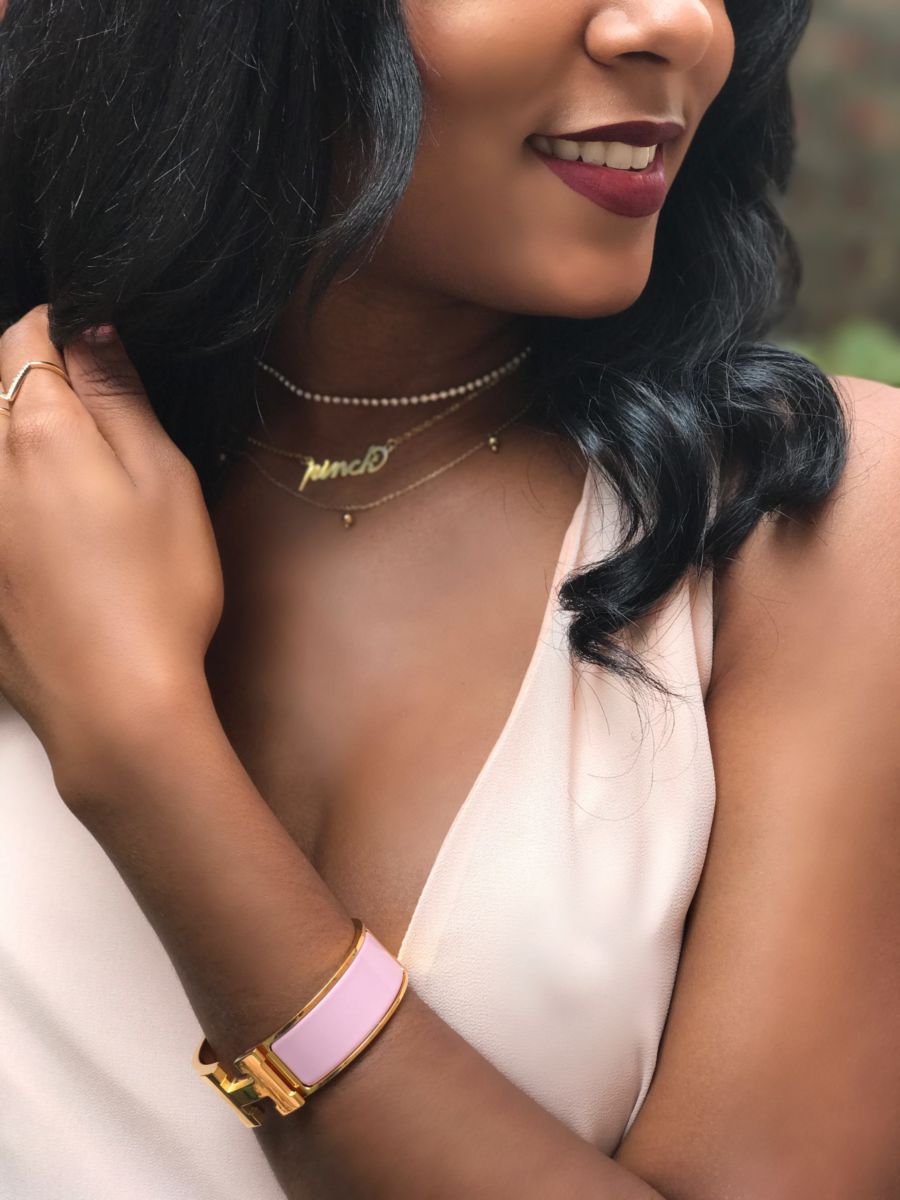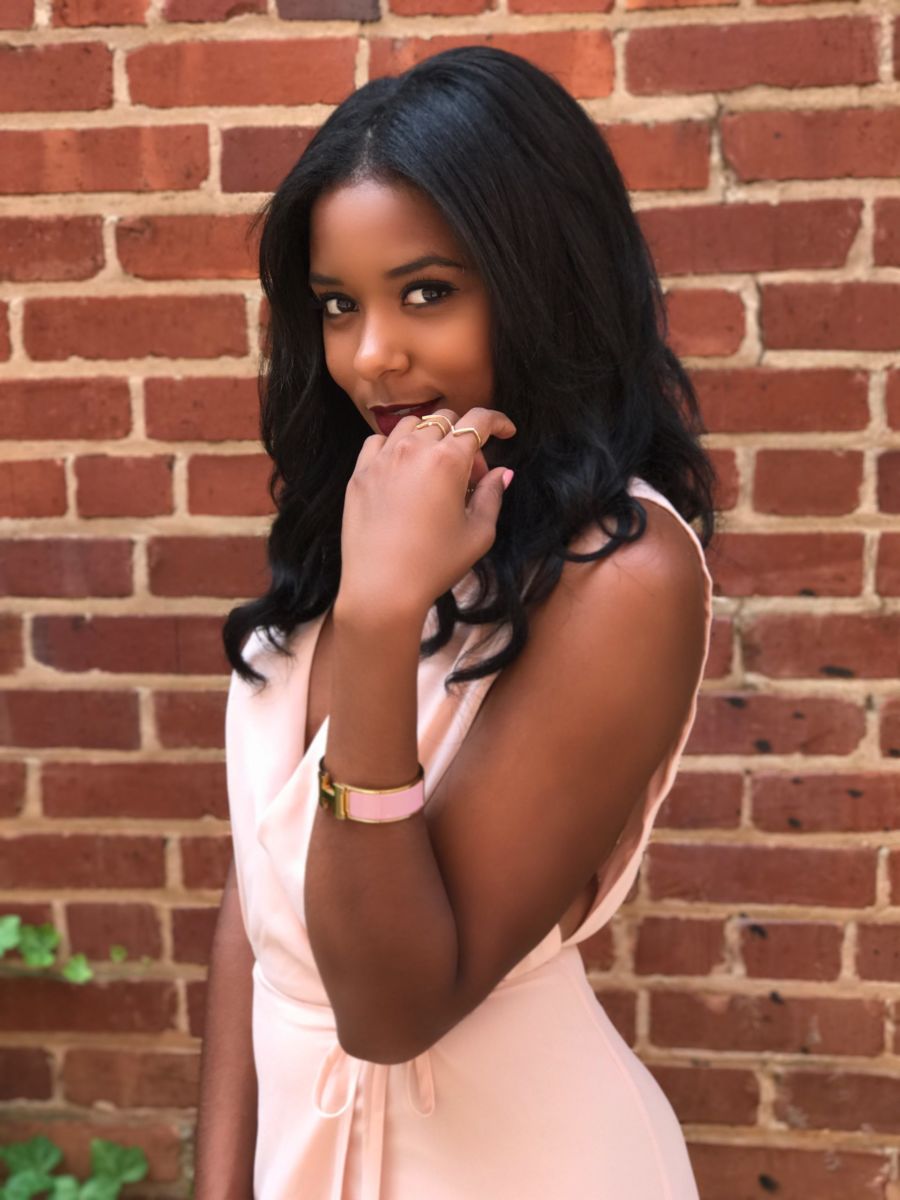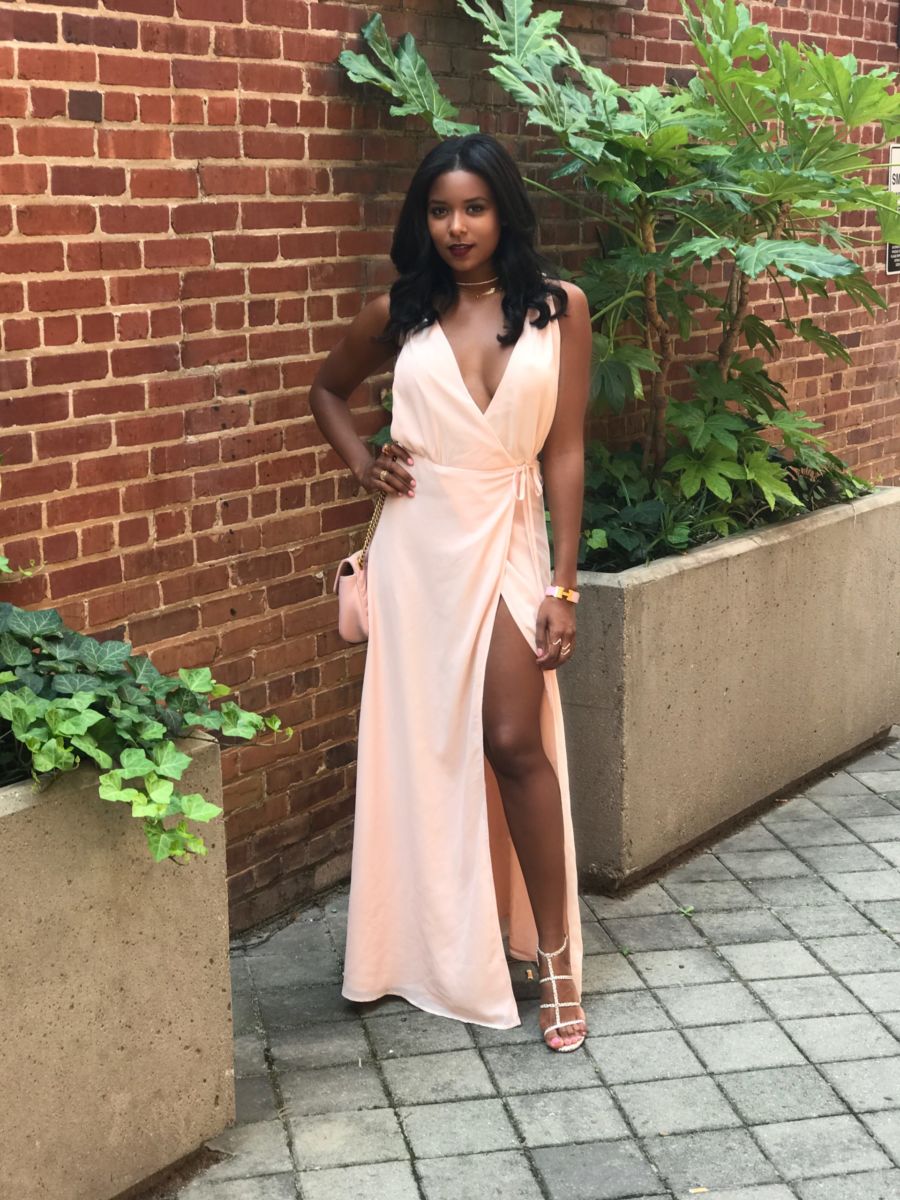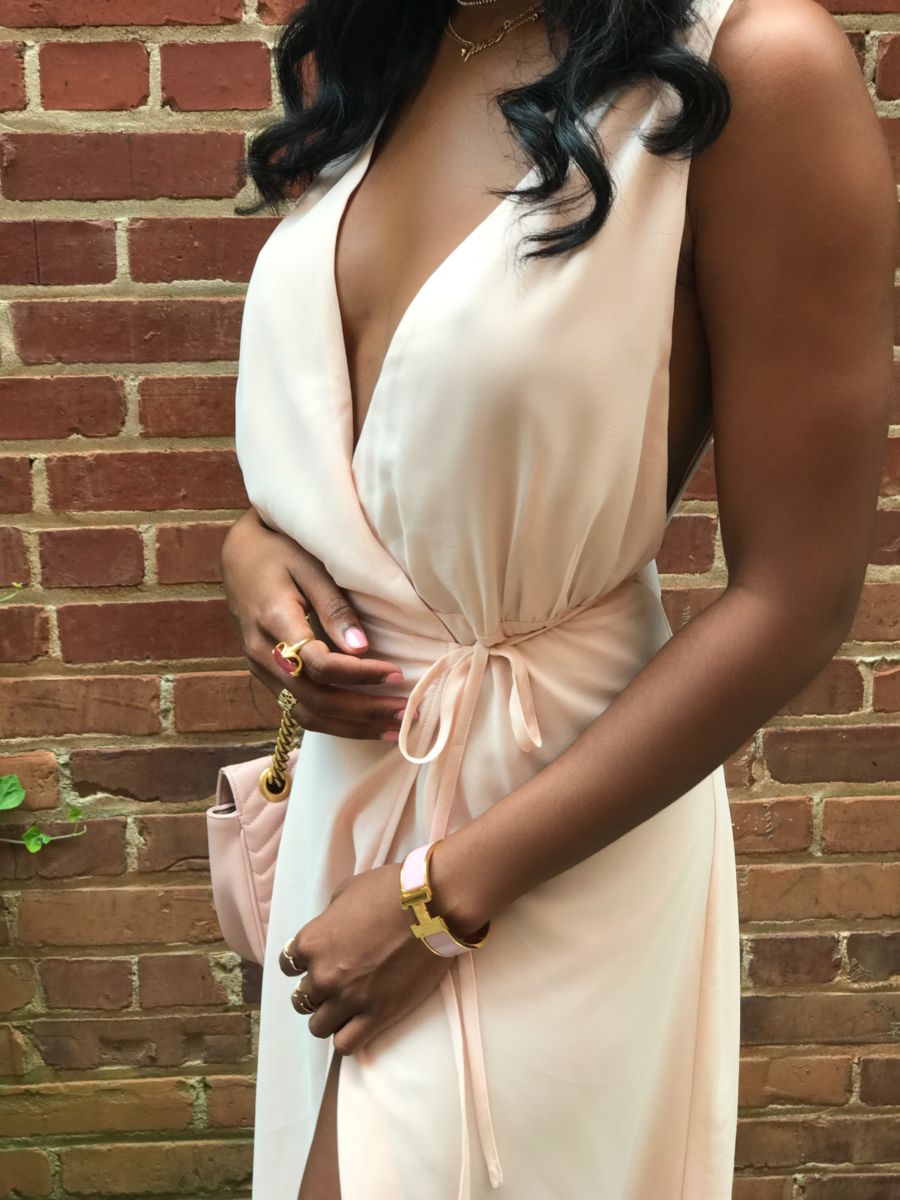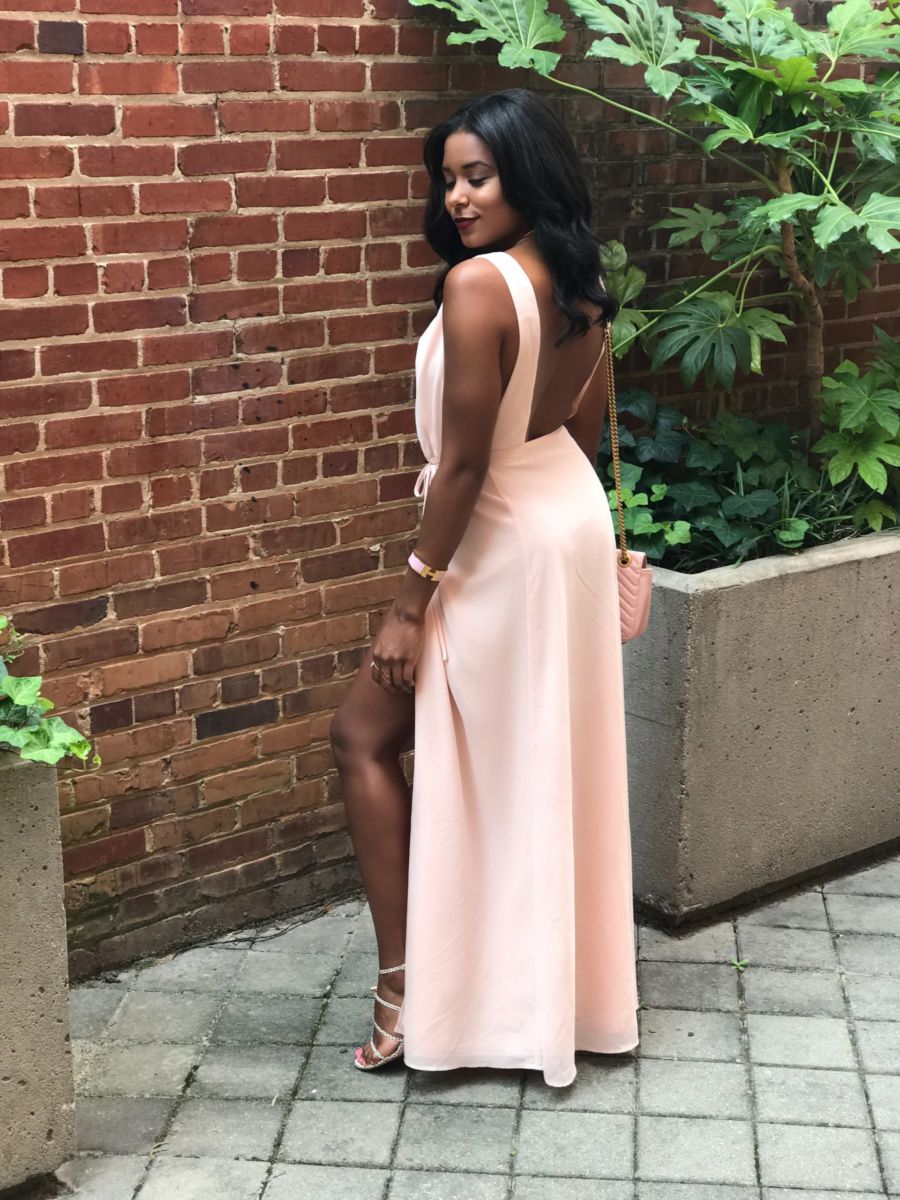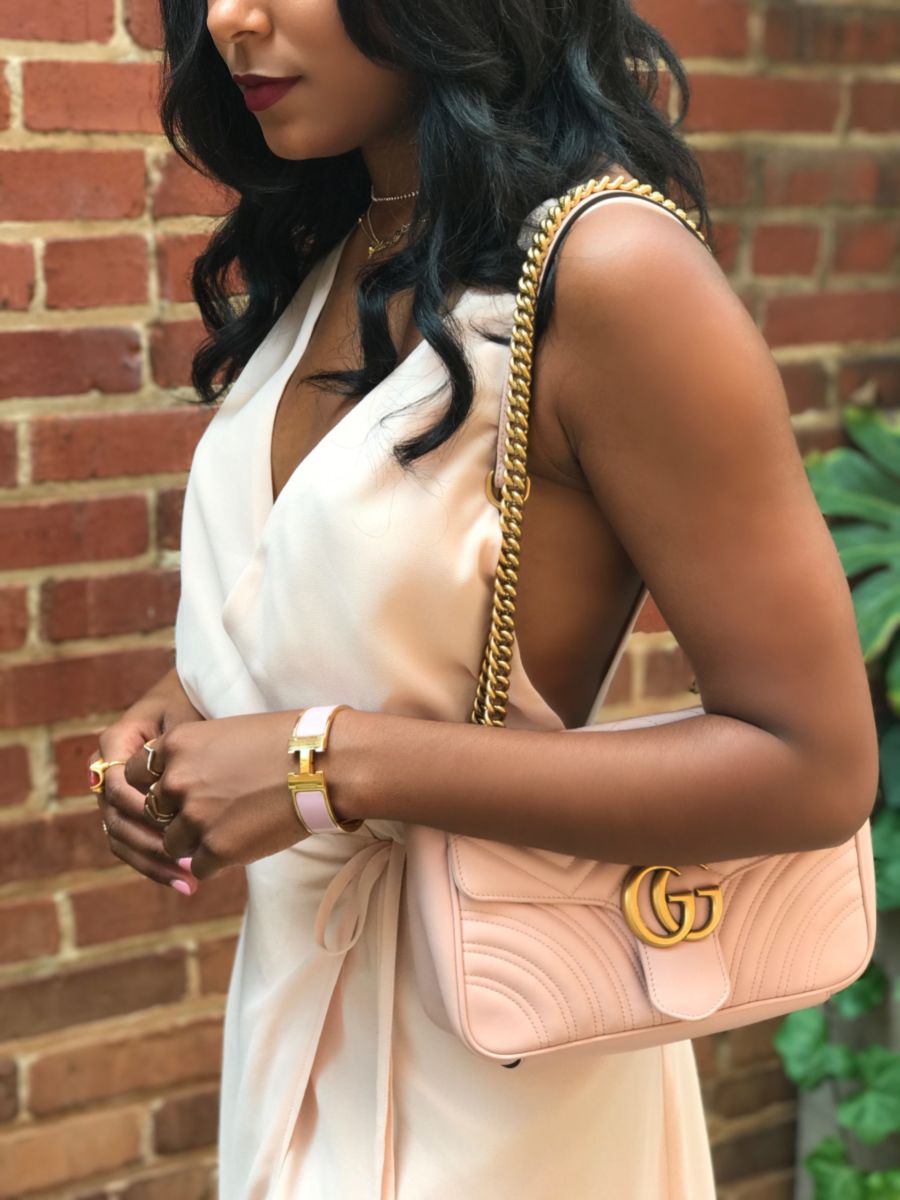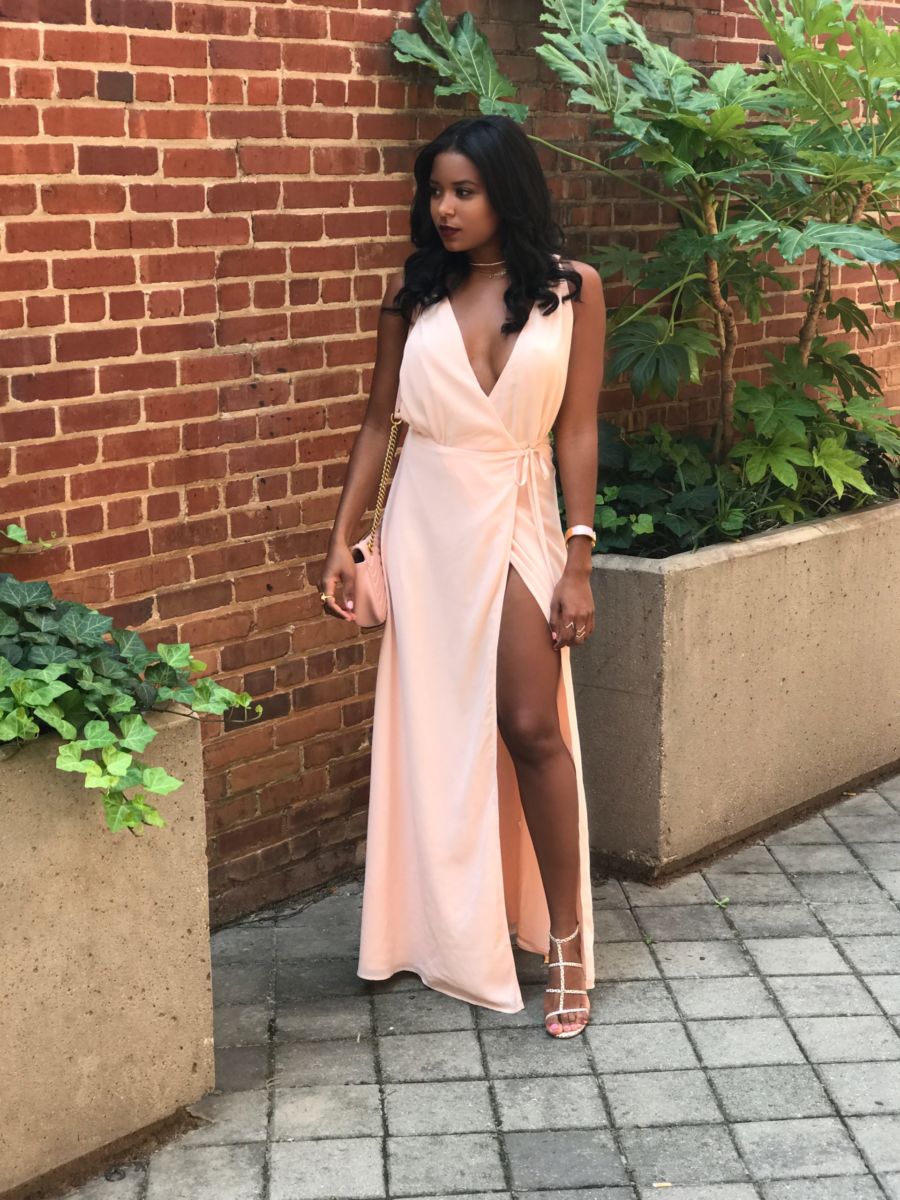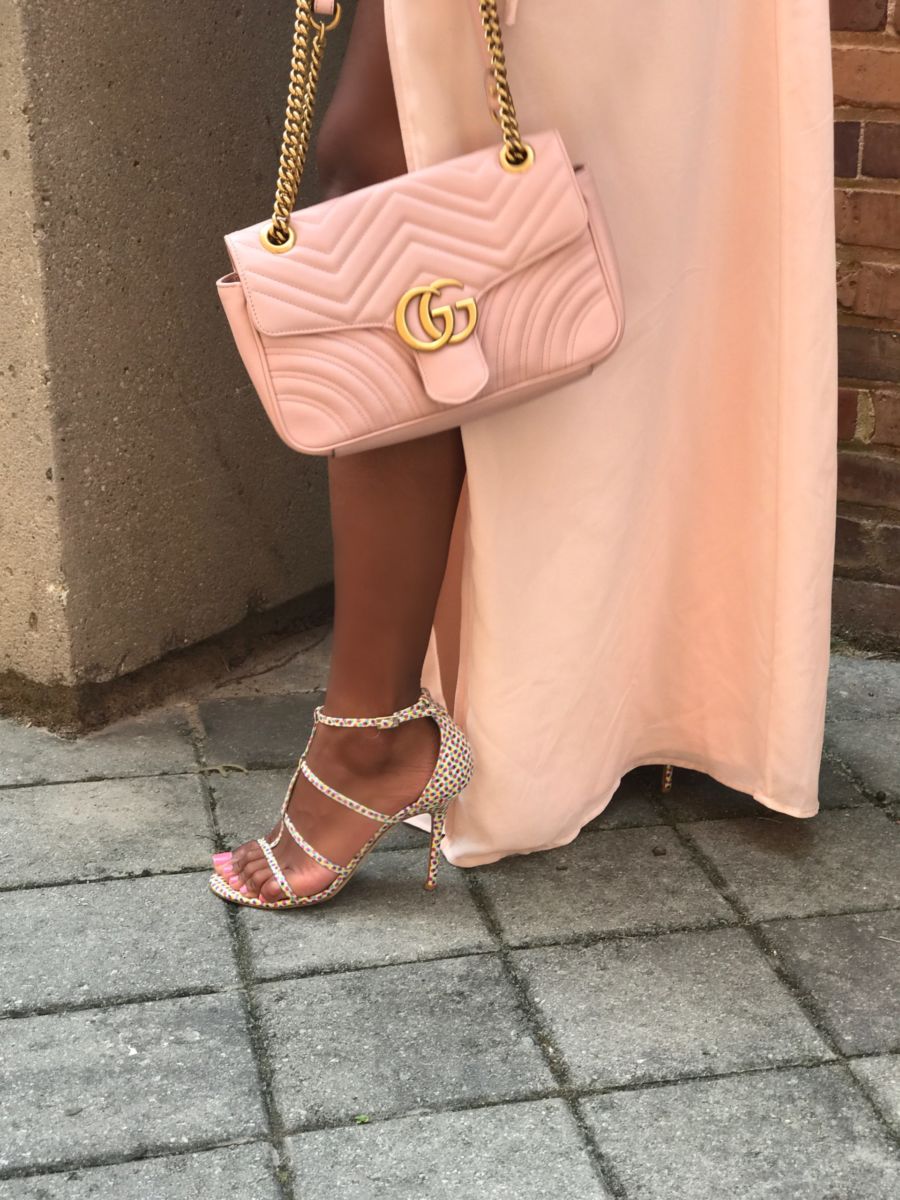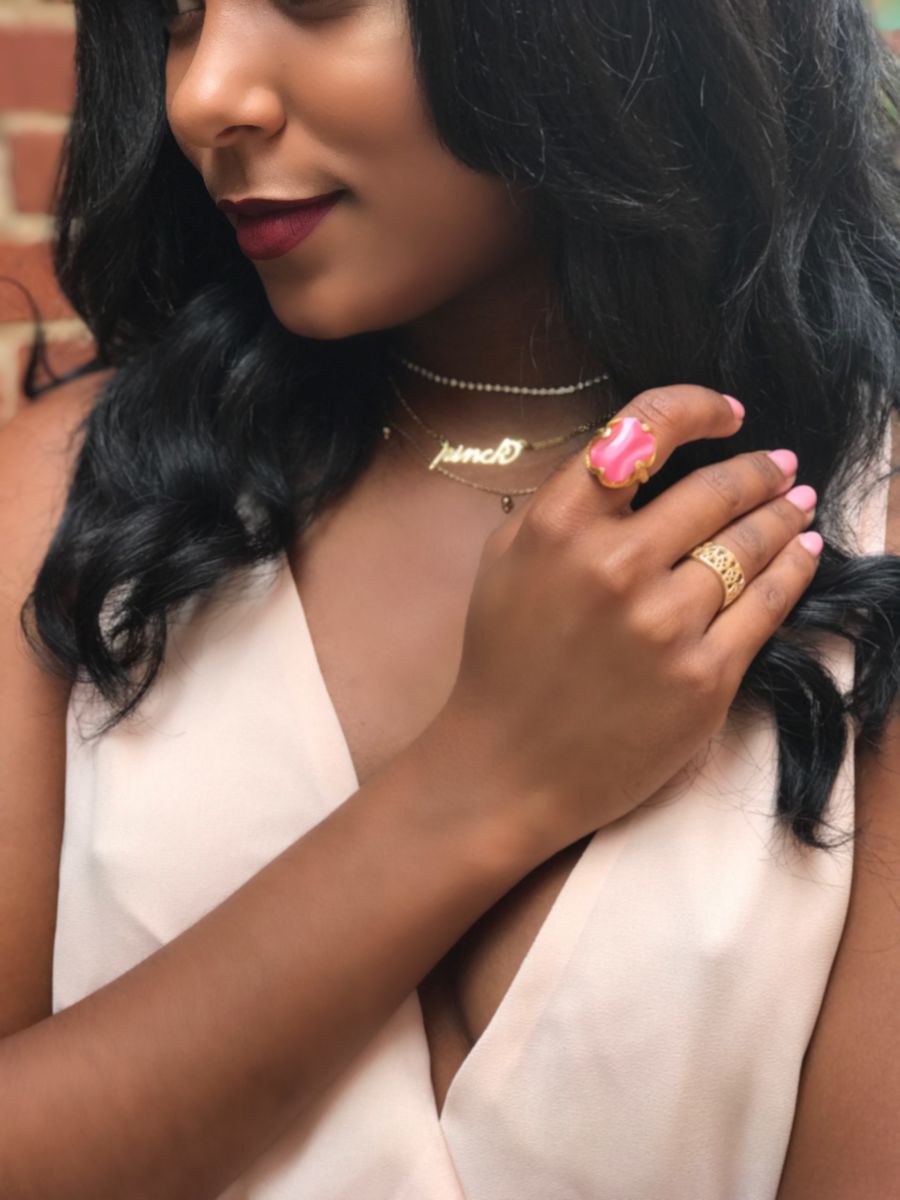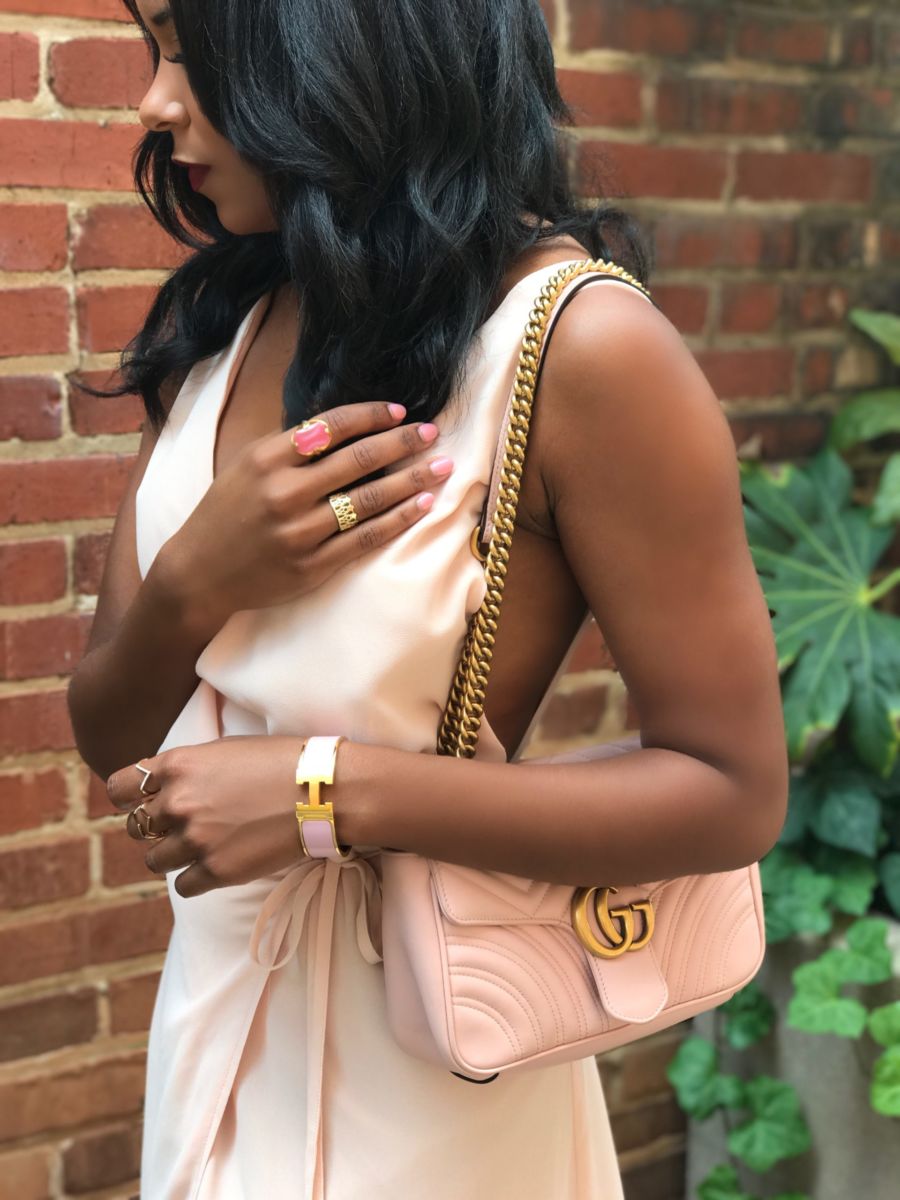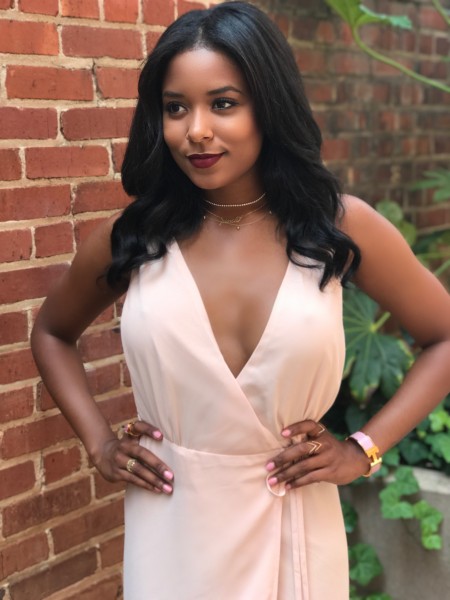 Dress: Tobi // Shoes: Jimmy Choo // Bag: Gucci // Nameplate: Nox // Bracelet: Hermes // Choker necklaces: Uncommon James 1 + 2 // Pink Ring: Candy Shop Vintage (similar) // Other  rings: Uncommon James