When choosing a new pair of shoes, I always gravitate towards heels. They're always sexy, feminine, and fashionable. But the truth is they're never comfortable so I can't spend every day in heels. Realistically, you have to throw a few pairs of shoes into your collection that can withstand day-to-day life.
The one style of shoe that can be worn to do just about anything is the sneaker. However, I always have THE hardest time choosing sneakers I can consider fashionable. Every pair I'd see seem to fit better with an athleisure outfit than an actual curated look.
That all changed this season. I've found that I've started putting a couple of sneakers higher than heels on my list of "things I want". (Who am I?)
A few months back I found these beauties when Coplon's posted them on their Instagram.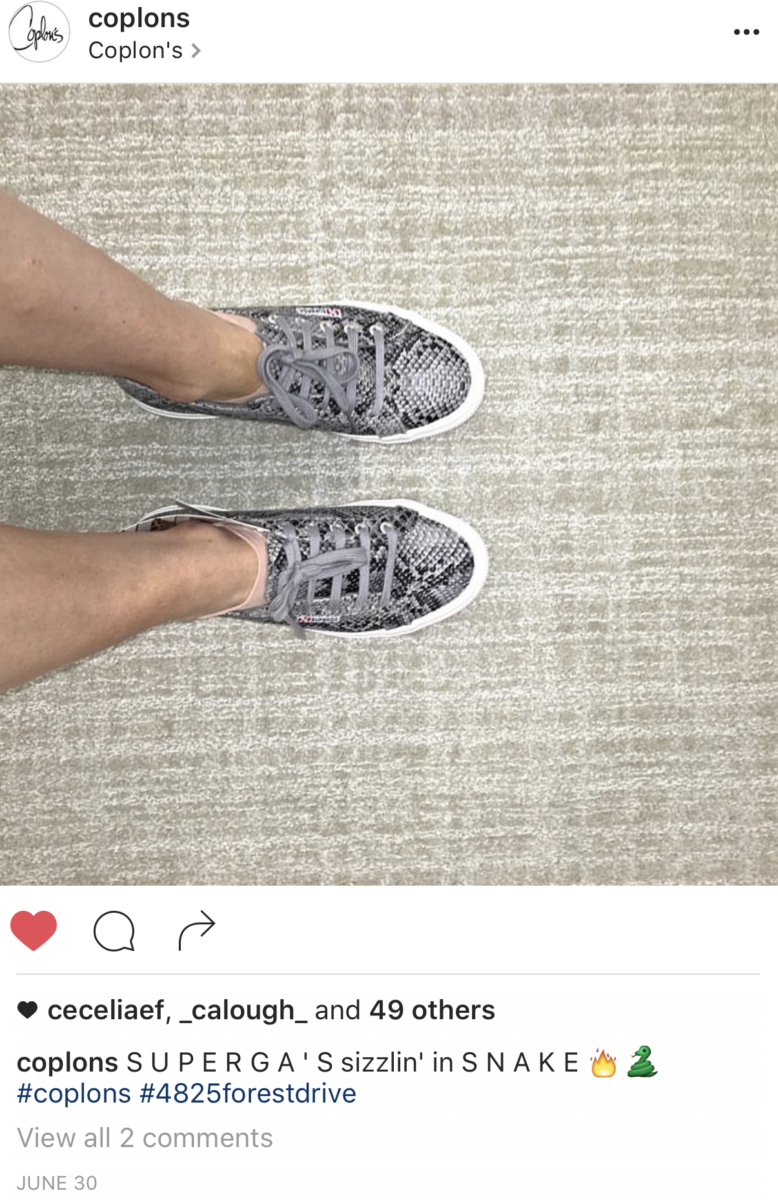 I instantly fell in love and had to make them mine. As the season has begun to change, I find myself wearing them more and more. You'd be surprised how often sneakers are the best shoe of choice!
Find a few of my current favorites below. I really want the Sophia Webster's!