The air is brisk in the morning, so there's no denying that Fall upon us.
This is by far the best time of the year to stroll down Main Street before your day begins! I like to grab a cup of coffee, well really a chia tea latte — with skim milk, and walk a few blocks. In that 10 minutes I set personal goals for the upcoming day, reflect on the previous day, or just think happy, positive thoughts (like what I'm grateful for or what made me laugh last). I've found that it refreshes me and I tend to be more successful in what I attempt on those days.
If you're looking to do the same find my picks for coffee shops on Main Street below!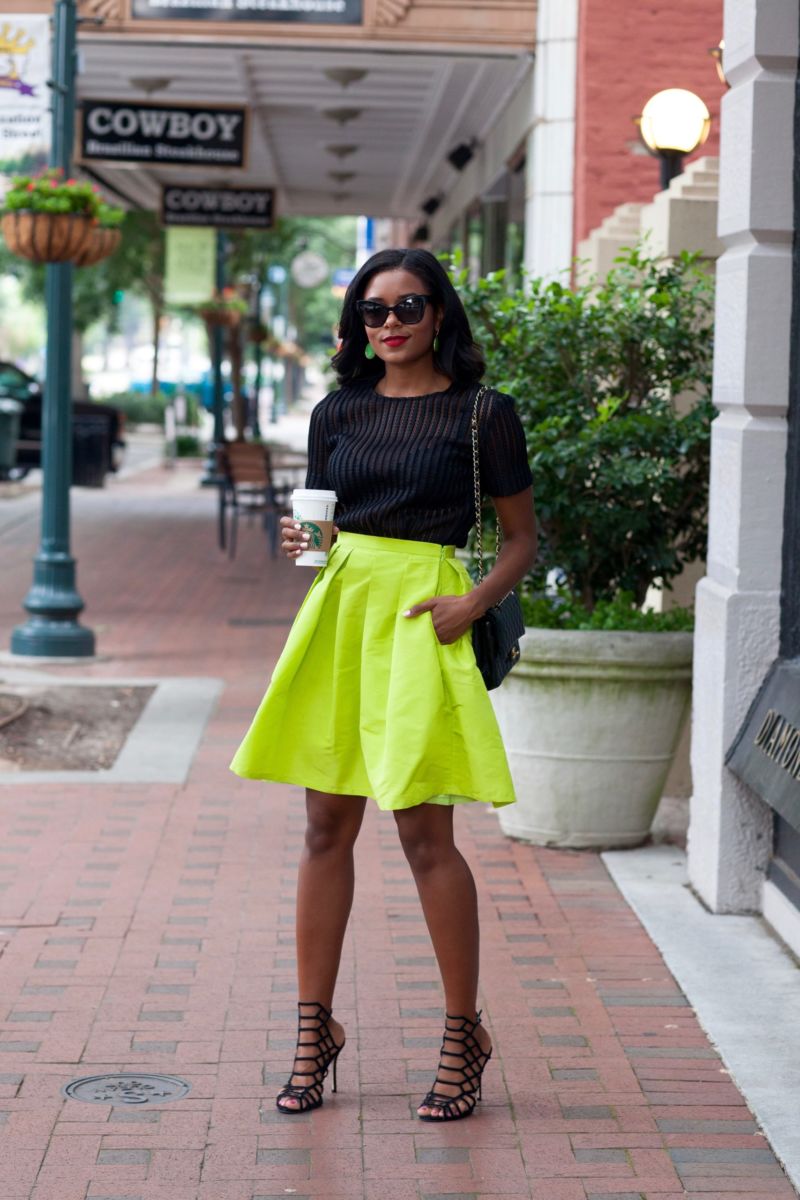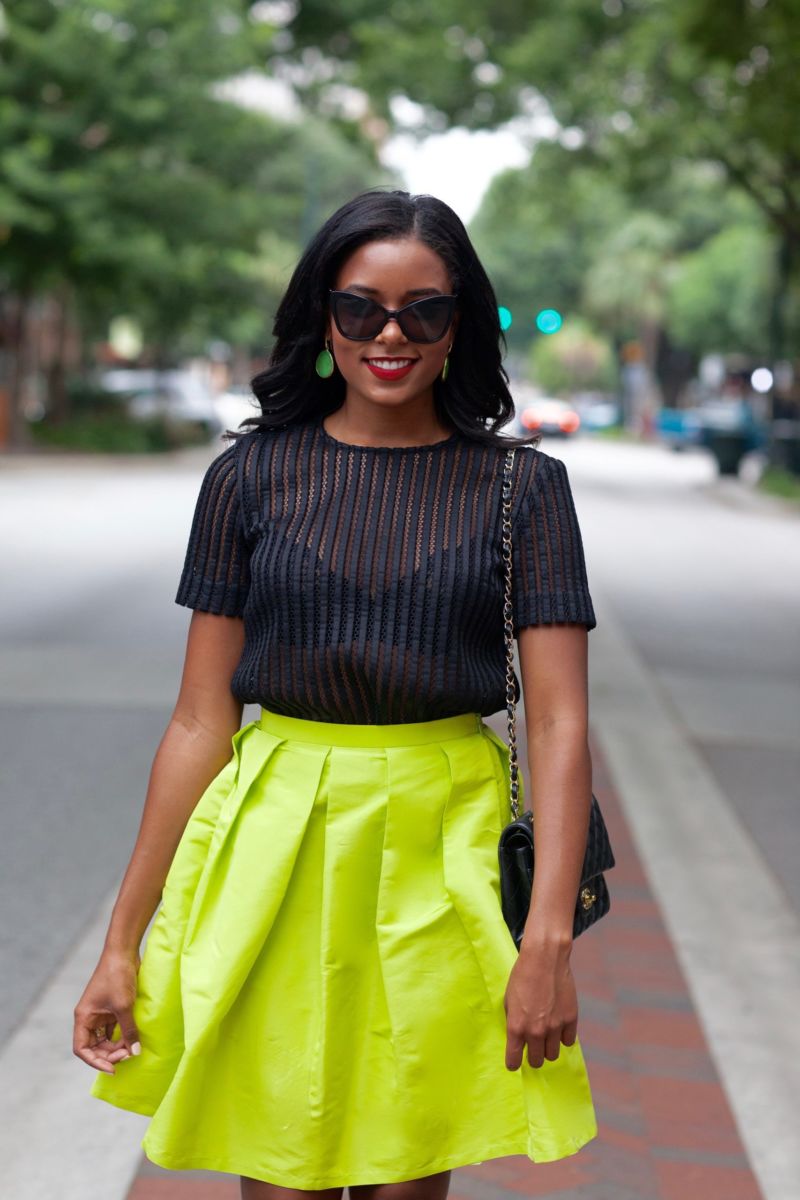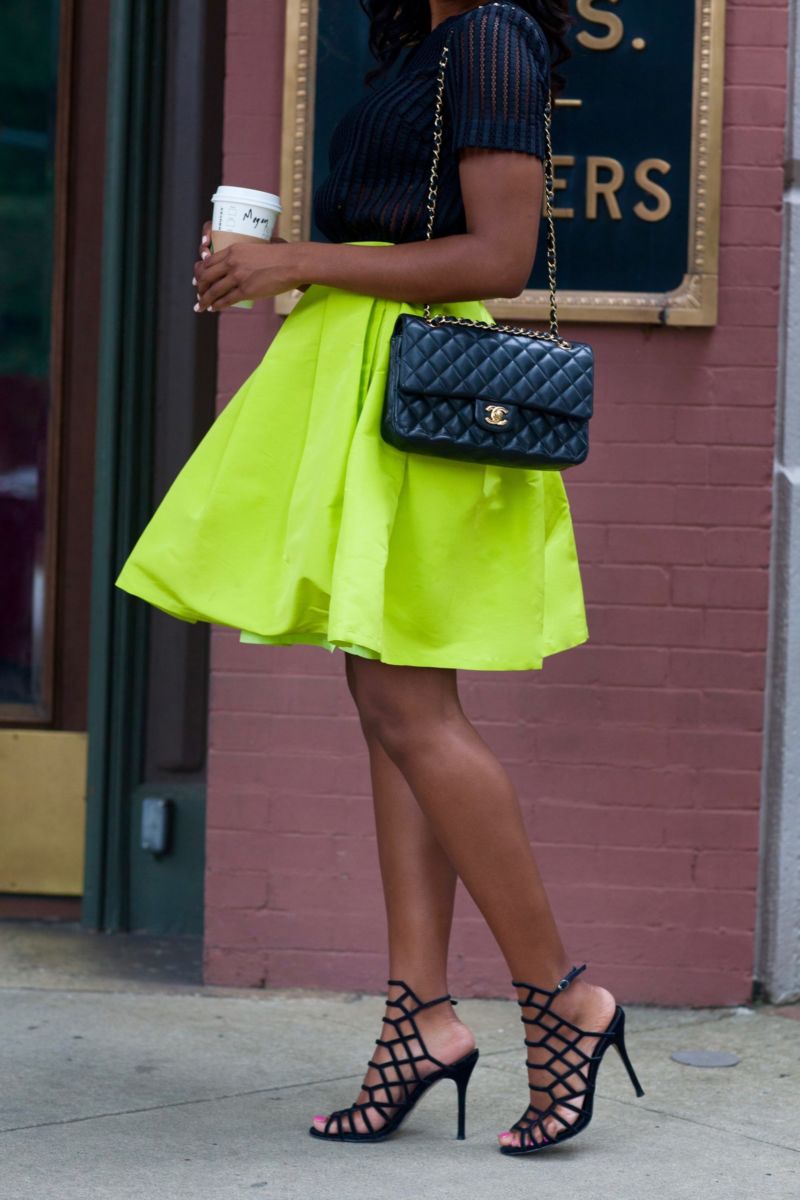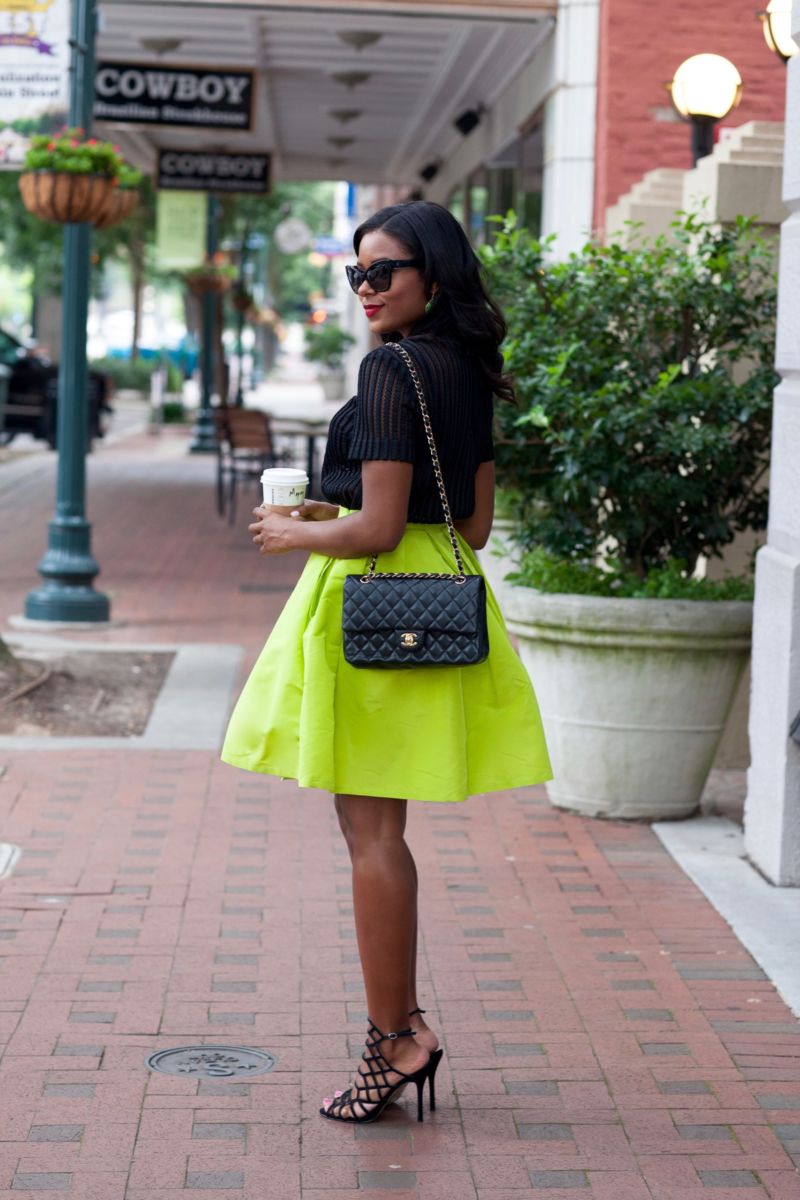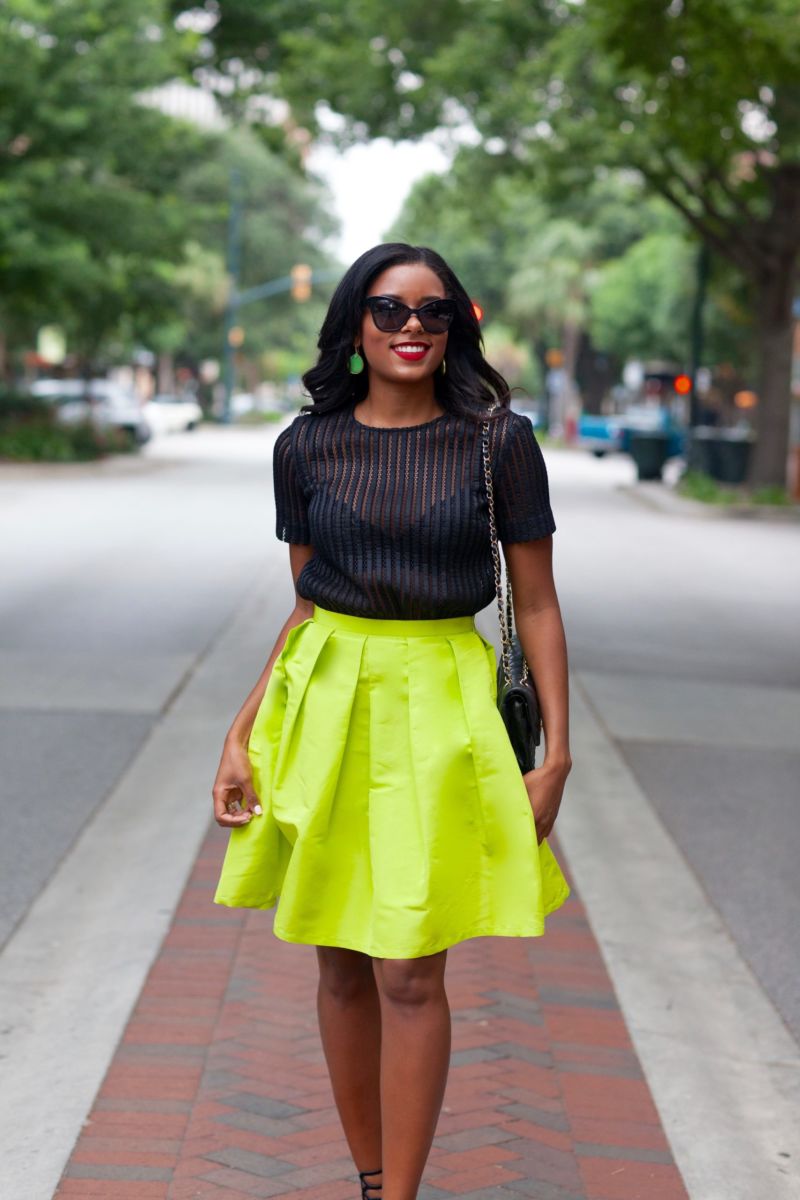 Shirt: Rag & Bone (similar here & here) // Bra: La Perla // Skirt: Tibi (bought at a consignment shop so who knows how old it is, I also had it shortened like 6 inches)// Shoes: Steve Madden // Bag: Chanel // Sunglasses: Chanel // Earrings: Stella & Dot
 Photos: Pryceless Photography
         *********
Coffee shop options on Main Street in Cola
1. Starbucks – Located beneath the Sheraton hotel at Main+ Washington
2. Drip on Main – Located across from The Hub on Main between Hampton and Washington
3. Michael's Cafe – Located on Main near Taylor, across from the Nickelodeon