It doesn't matter if you buy a bottle of wine from your local grocery store every Wednesday night or if you have the occasional glass at celebratory dinners, if you enjoy wine, even slightly, Napa Valley should be on your list of places to experience. Most people think that you have to be at least a level one sommelier to enjoy Napa, but that couldn't be further from the truth. It is actually the perfect place to become more knowledgeable of your favorite types of wine, and an even better place to taste new ones. The people of Napa not only know everything there is to know, they are passionate about their wine and want nothing more than to share that with you.
The problem is that Napa can become a bit overwhelming. With nine different towns and over 400 wineries making up the region, it can be difficult to choose where you should spend your time and money. Even worse, nearly all tours and tastings end around 4pm leaving you even less time to squeeze them all in.
Lucky for you, I have comprised a list of my 5 favorites! After several trips to the region, and countless tastings, these five wineries have given me the best memories, photo ops, and understanding of what they refer to as "poetry in a bottle".
You can find my full guide to Napa Valley here!!!
1. Domaine Chandon – Yountville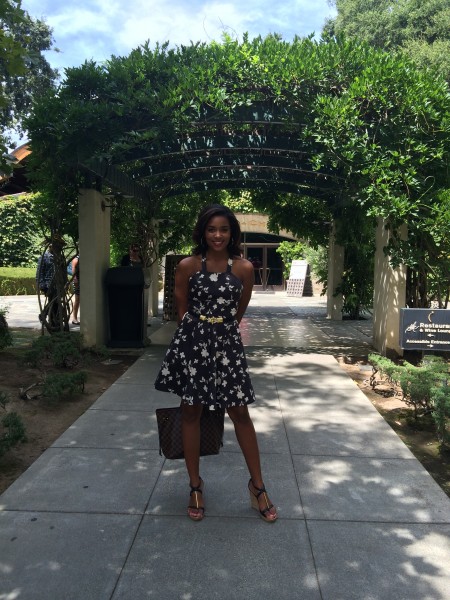 Introduced in 1973 by Moët et Chandon, Domaine Chandon became the very first French-owned sparkling wine producer in Napa Valley and ultimately pioneered the California sparkling wine movement. That French influence is evident not only in their product, but also throughout their exquisite grounds. The Chandon visitor center, where most of the tastings are held, is made up of a terrace that overlooks acres upon acres of vineyards and a modern tasting room with floor to ceiling windows.
I drink champagne the way most people drink Coke; with every meal and just about anywhere. So, it was no surprise to me at all that I fell in love with this winery the moment I arrived. For starters, they are located in my absolute favorite town in the valley, Yountville, which makes it a great place to either start or end your day. But what I loved most about this winery was their option for a very informal wine bar tasting where you could enjoy a flight of exclusive sparkling wines at your own speed, allowing you to pack more wineries in your day. However, if a quick stop is not what you're interested in, I suggest taking a tour of the grounds and behind the scene process. Public tours are held every day at 10:30am and 3pm, but there are also options for private tours!
Domaine Chandon is a must stop on your tour of Napa.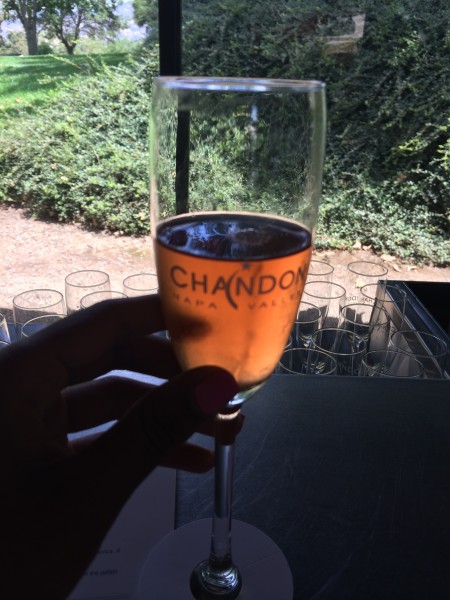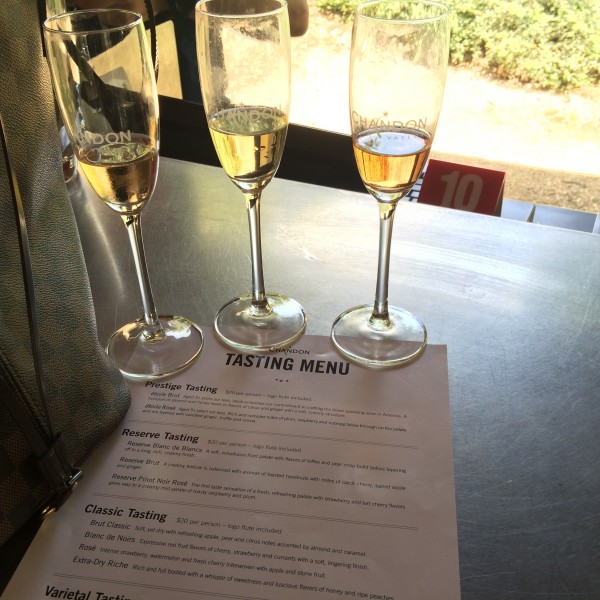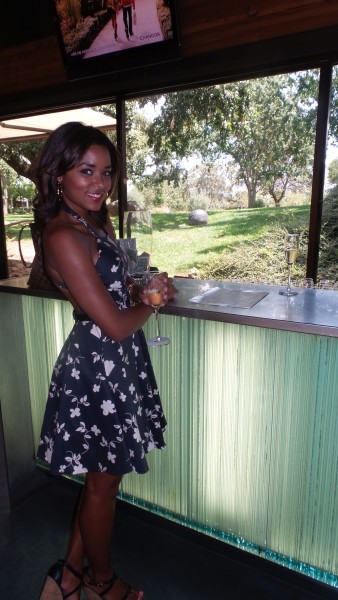 2. Brown Estate – Rutherford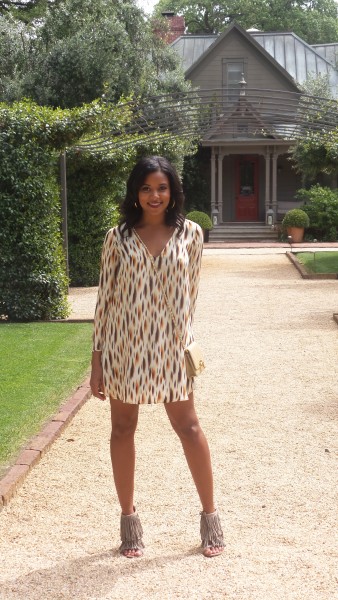 The Brown Estate is believed to be the first African American owned estate winery in Napa Valley. Located off the beaten path in east Rutherford, Brown Estate was initially purchased in the late 70s as a farming enterprise so the Brown's children could experience a life similar to their own rural upbringing in Panama and Jamaica. By the 80s they were farming and selling 50 acres worth of grapes to well established producers. It wasn't until 1995 that their children pushed to create a label of their own.
Brown Estate is truly my favorite winery experience in Napa Valley. I would visit them on each trip I took if I could. What makes them so special is their hospitality. From the moment you arrive, they welcome you to their home. They also keep tour groups small to create a warm intimate feeling. The tour is short, as their grounds are small (in comparison to most), but its fine because their sit down tasting is the true reason you're there as it is a five star experience. Each glass of Zinfandel (as they are the region's most well-regarded zin producers) is paired with a cracker, cheese, and condiment combo worthy of being plated at any award wining restaurant. At some point during the tour, you'll probably have the chance to meet the winegrower and son of the owners, David! That encounter is truly a treat and shows just how involved the family really is in their winery.
This winery requires an appointment and will not receive drop ins. So be sure to put in your request as soon as you book your trip, as you do not want to miss this experience. Also note that this winery in located quite a distance way from most places in Napa, so definitely make this one of the first stops of the day!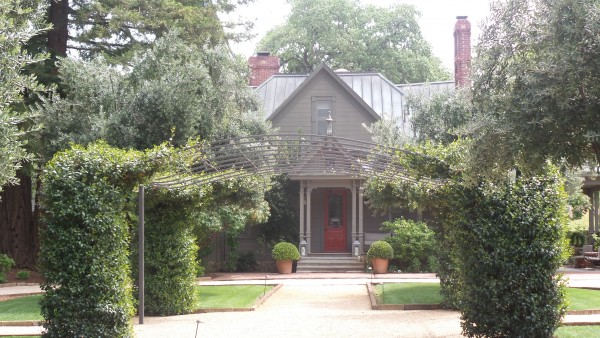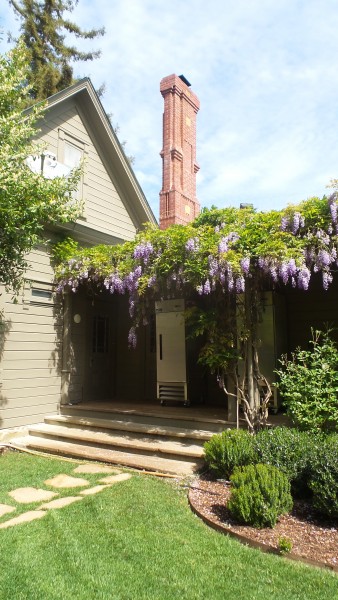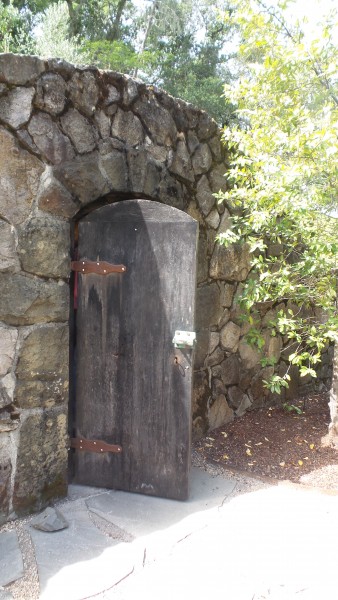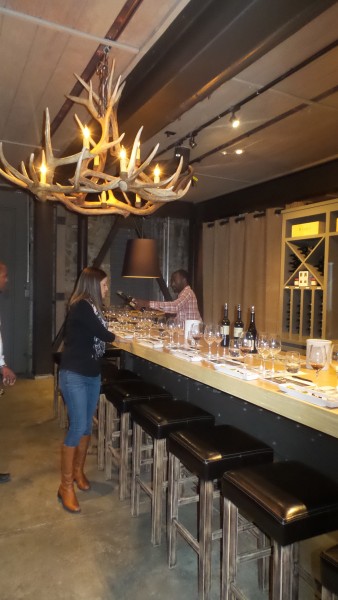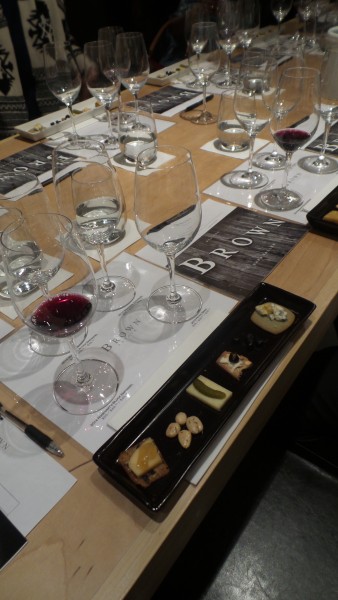 3. Hall Wines – Rutherford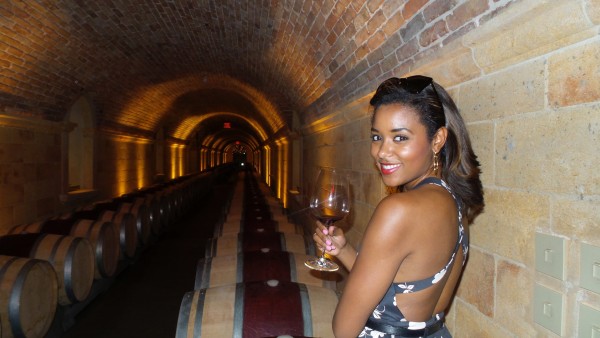 Hall Wines is the brainchild of Dallas power couple, Craig and Kathryn Hall, a real estate developer and former US ambassador to Austria, respectively. The Halls initially purchased the vineyard as "an outlet for Kathryn's lifelong passion for fine wine". Her father had been a California grape grower and her family had owned several vineyards in the region for over 4 decades, making her quite knowledgeable about the process. Low and behold, the Hall's struck gold with their property choice as the vineyard produced award winning grapes worthy of a new multi-million dollar business.
The Hall's have two wineries, one in St. Helena and the other in Rutherford. The Rutherford location is where I suggest visiting as it is their original. Those grounds consist of their home, the vineyard, and the visitor center. Spectacular views surround the property, but the real magic is within the fermentation room. Because the Hall's want their process to be considered organic, production methods must "conserve soil, pollute little, and promote a healthy ecosystem". The machines that keep everything organic are like art pieces, which its fitting as there is tons of artwork throughout the entire fermentation room.
What I loved most about Hall Wines is how much detail the tour guides go into about production, making it the best place to gain knowledge to take back and impress your friends (and waiters)! The tour includes a tasting made up limited production reserves that are paired with a simple cheese and cracker plate that you enjoy under the most beautiful chandelier I have ever seen. It is then concluded with a chance to walk throughout their Sacrashe vineyard (which is actually not as common as you'd think in Napa).
When I think of the quintessential Napa Valley wine tour, this is exactly what I think of. The only difference is the Hall's do it just a little better than you'd even imagine! The entire tour will last 1.5 hours. You should reserved your spot ahead of time, as spaces tend to fill up quickly during busy months!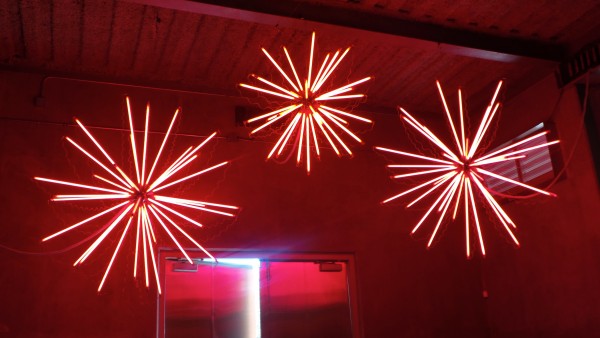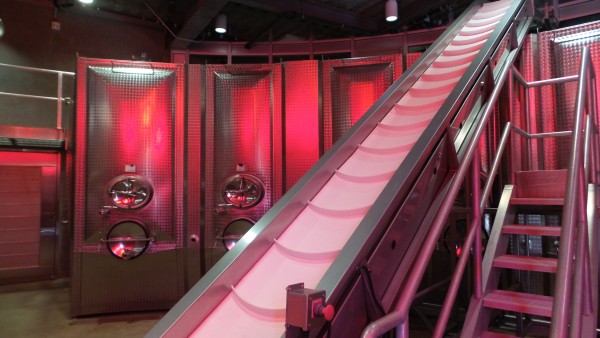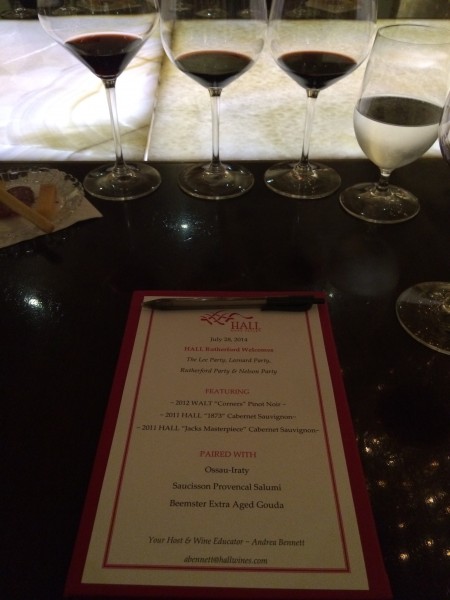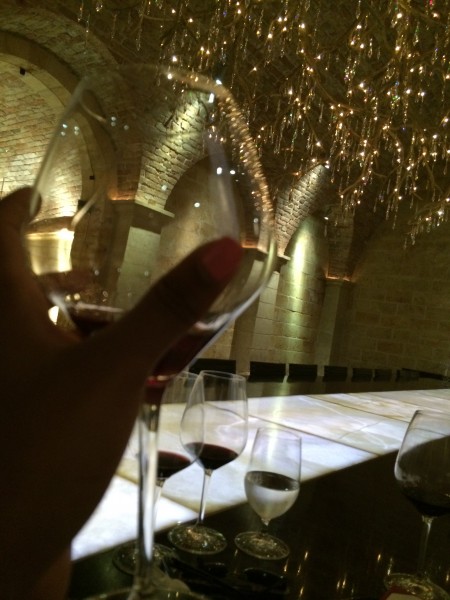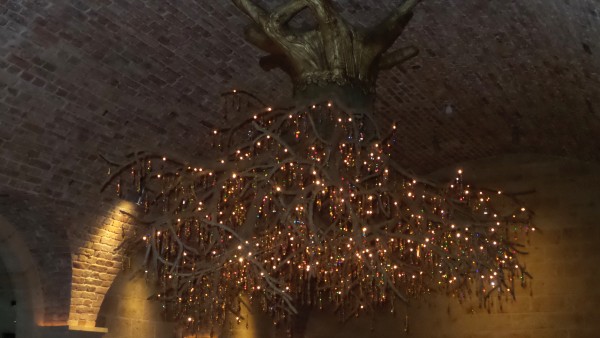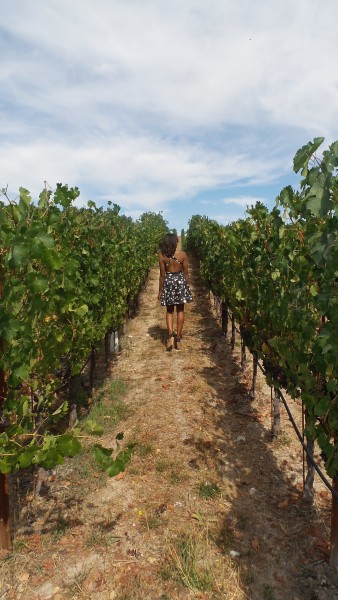 4. Sterling Vineyards – Calistoga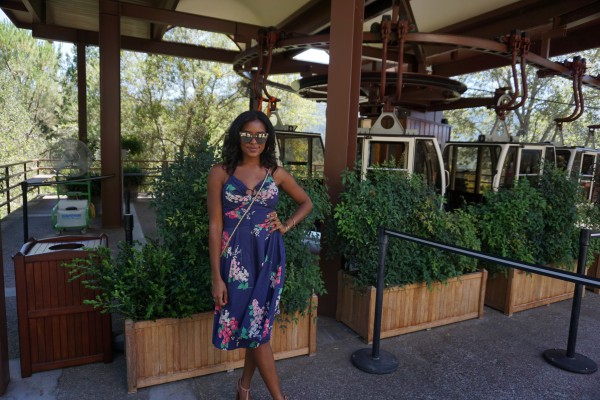 Nestled on a hill above Calistoga, you'll find Sterling Vineyards, one of the most unique vineyards in all of Napa Valley. The experience begins the moment you arrive as you are swept up the hill in an aerial tram car that provides the best panoramic views for as far as the eye can see. The friendly staff is waiting to greet you when you get off to direct you to the start of the self-guided winery tour or the tasting room (your call).
Two things make this tour more exciting than most. One, you're on a hill so the views are both unique and breathtaking. And two, all of the architecture was designed to look similar to that on the Greek Island of Mykonos, one time home to founder Peter Newton. The clean white stucco juxtaposes the gritty desert surrounding it, creating beautiful, postcard-like images. Motion sensitive screens inform and direct you throughout the self-guided tour, allowing you to explore at your own speed.
Sterling Vineyard gives you two options for tastings. The general admission tasting, which is $29 and gives you access to one terrace and 3 to 4 current release wines, and the Sterling Silver Experience tasting, which is only $10 more and gives everything general admission offers as well as access to another terrace and more exclusive tasting room, limited release wines, and the option to visit their art gallery (with pieces from Picasso and others) on their upper level.
I hear that during harvest season, Sterling allows you to stomp grapes and create t-shirts with your stained footprints. How fun!
What makes this vineyard worth visiting is the value. Its pretty inexpensive, but you get a lot for your money.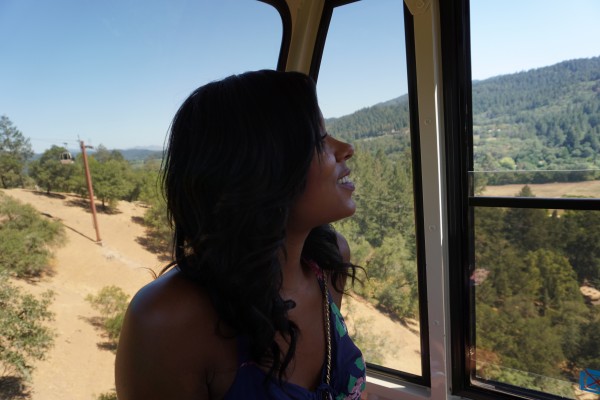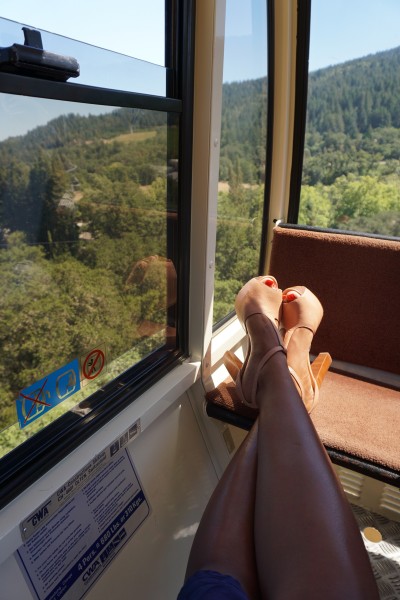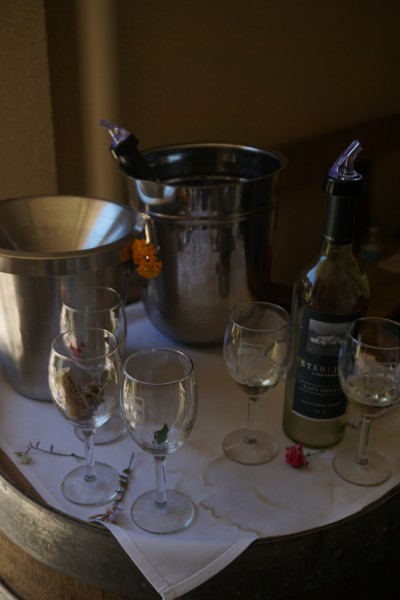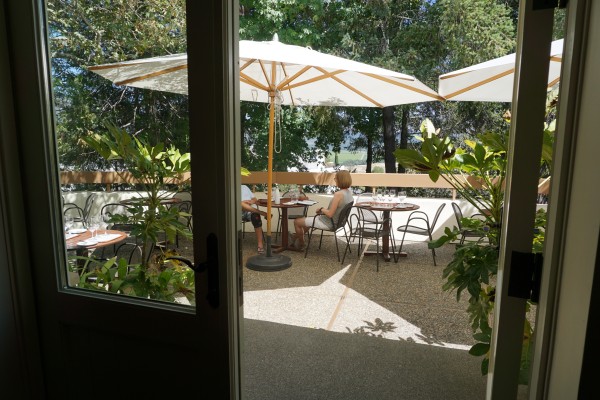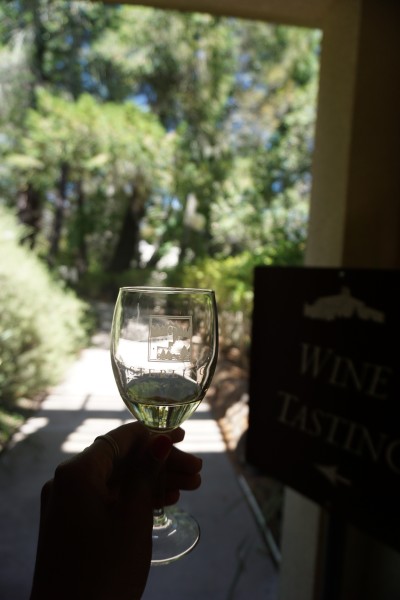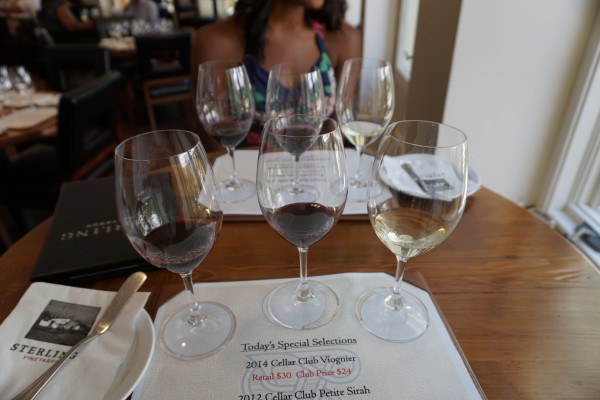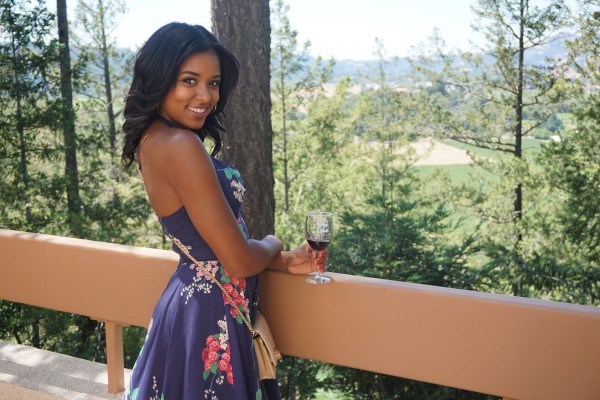 5. Mumm – Rutherford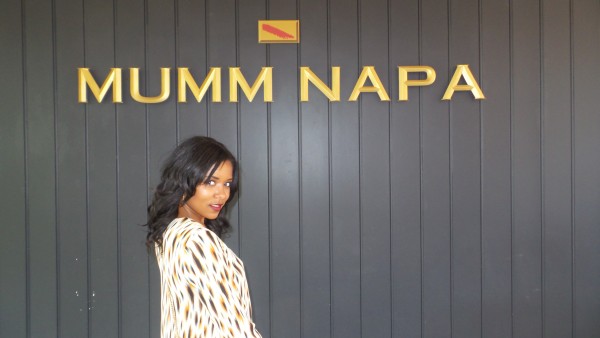 With a French heritage that dates back to 1827, Mumm Napa was also a pioneer in the California sparkling wine movement of the late 70s. In 1976 Guy Devaux was sent by G.H. Mumm to the United States to "search for and discover the ideal winemaking area for growing traditional Champagne grapes". He decided on Napa and in 1983 he produced Mumm's very first vintage.
What I love most about Mumm is how low-key it is; everyone is just there to relax. Its outdoor patio and later-than-usual last seating makes it the perfect place to wrap up a full day of wine tasting. Its lively, perfect for groups, and has a great view of both vineyards and mountains. No reservation is needed to enjoy one of my favorite patios in Napa which offers sparkling wine by the glass or as a flight starting at $20. However, when I return I will be sure make a reservation for the Oak Terrace ($50 for non-members). Looking at the terrace from the patio makes you so envious as it just seems like the perfect place to lounge and chat and snack on charcuterie boards all evening long.
Mumm Napa offeres tours that I hear is quite popular, but during my visit I only sat on the patio and to be honest (aside from not sitting on the terrace) I don't think I missed much. Taking in information is great, but after a long day going to winery after winery it was nice to just plop down at their table, enjoy a short tasting, take in the beautiful scenery without having to retain any information. I can't wait to return.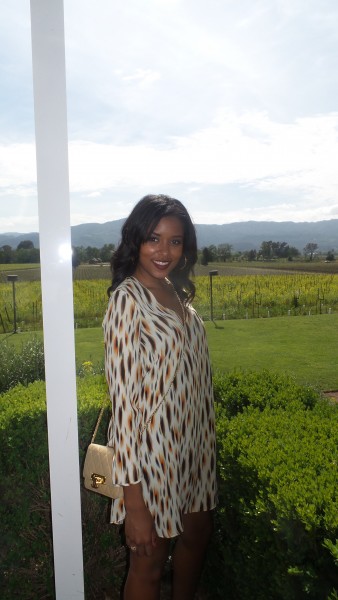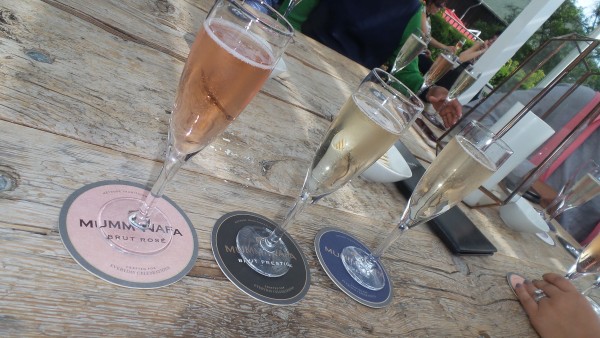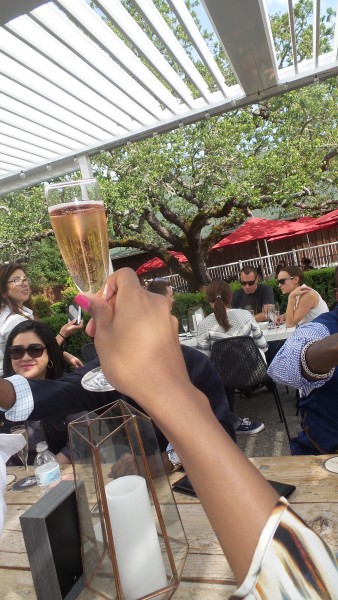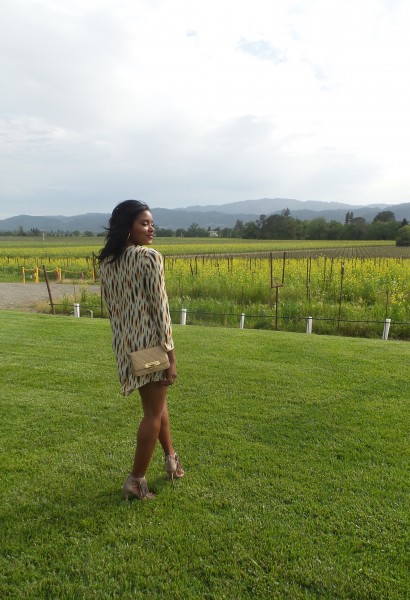 If you've been to Napa and experienced another really great winery or vineyard leave the name (& why you loved it) in the comments below so I can check it out the next time I'm there!