Earlier this month we took a quick trip to wine country– WITH AN INFANT!! I'm here to report that you can totally do it, but you should be prepared to ensure you make the most of your trip. Be sure to make a reservation before arriving as most wineries only allow children during specific hours and it fills up quickly. Also, be sure to pack your baby wrap bc there a few vineyards that banned strollers. I left my Artipoppe home, which meant there were a few spots I reallyyyy wanted to try that we couldn't go.
A few years ago I created a blog post with the  5 wineries you should visit in Napa Valley, but after our latest trip I wanted to add to that list and share my favorite places to stay, eat, things to do + places I am still hoping to visit one day!
Where to Stay:
The Meritage is where we stayed for this trip and we were pleased with the property! Located in the heart of wine country, we were a short drive away from downtown Napa. The accommodations had Tuscan vibes, which felt very on brand for the region. There were so many amenities including resort-style pools, cooking classes, several dining options, tasting rooms, and even a dog park! But the best part of this report was the staff. They were sooo helpful and kind and made the entire experience worthwhile.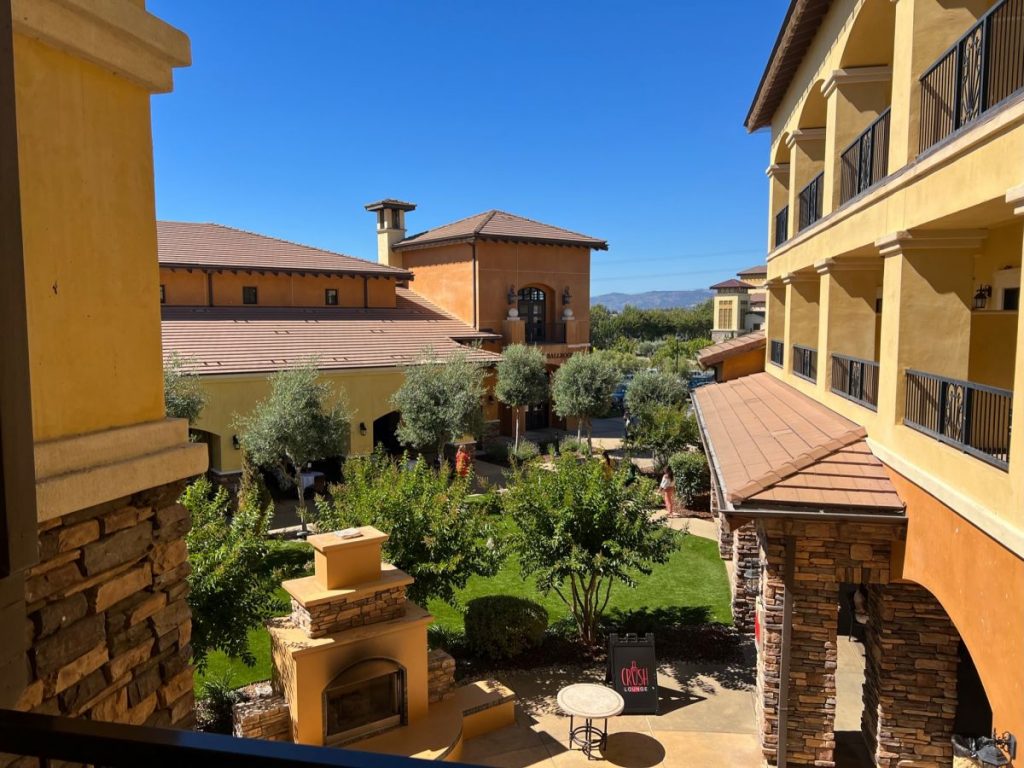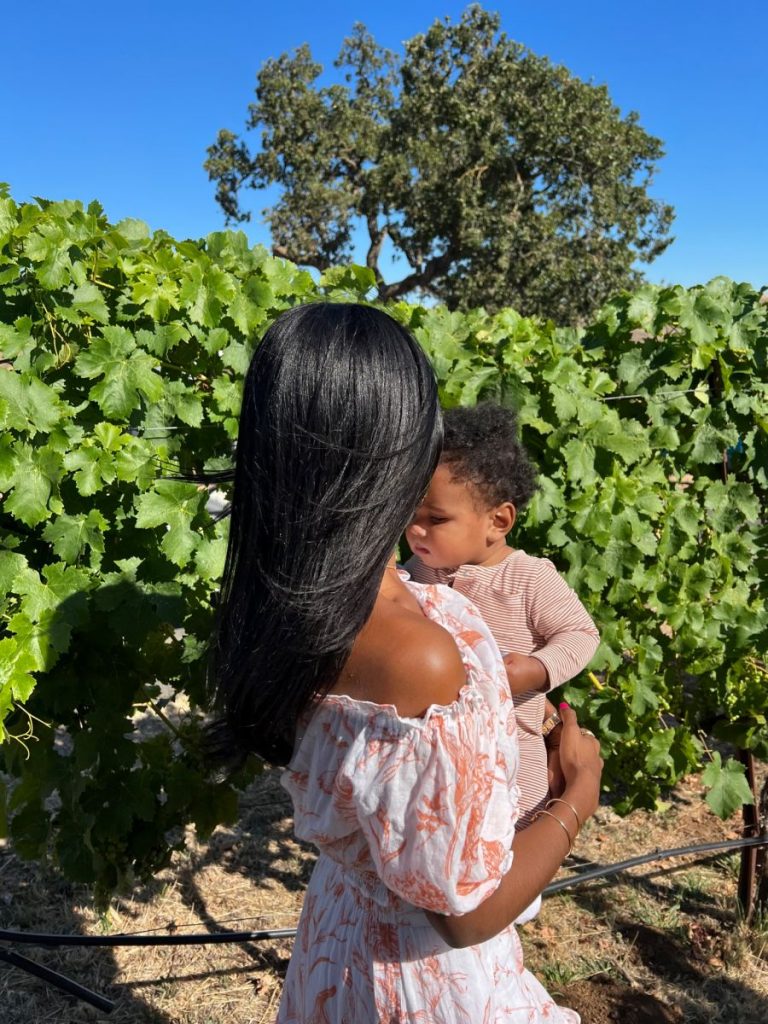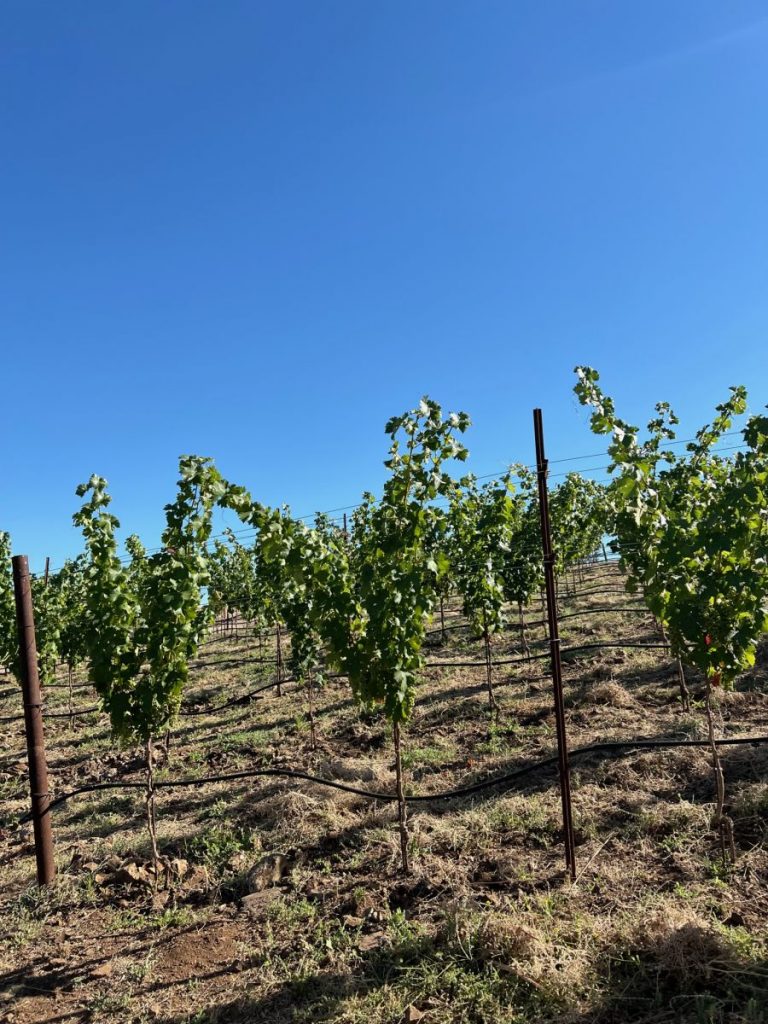 Andaz is a boutique hotel located in downtown Napa making it the perfect place to stay if you want to be close to the hustle and bustle of the town. We stayed here the last time we visited with a group of friends and LOVED it. When checking in, you are immediately greeted by a host who will offer you a complimentary beverage and walk you to your room. All of the rooms have an elegant and sophisticated feel, while still making you feel at home. The hotel is just steps away from world-class tasting rooms, restaurants, shopping, and many art museums.
Bardesano is unlike any other hotel and will provide you with a luxury Napa spa resort experience that is quite unique! The hotel's approach to providing the best stay for its guests is integrated with an appreciation for the artisans, chefs + winemakers of the area. The rooms have a contemporary and clean style for ultimate relaxation during your stay and the entire resort is designed to fit in with the natural surroundings of the area and is full of beautiful architecture and calming gardens. We stayed here the very first time we ever visited Napa, and though prices are a bit high, it is one of the greatest hotel experiences I've ever had!!
Where to Eat:
Farmstead at Long Meadow Ranch
Started by the Hall Family, this restaurant features farmhouse cuisine and uses fresh ingredients from their farm, ranch, and vineyards. The ambiance of the restaurant compliments the surrounding landscape of rugged mountains and the cool coastal air. Whether you are looking for a sit-down dinner or a casual bite to eat in their garden lounge + café, Farmstead serves up the freshest plates that will not disappoint.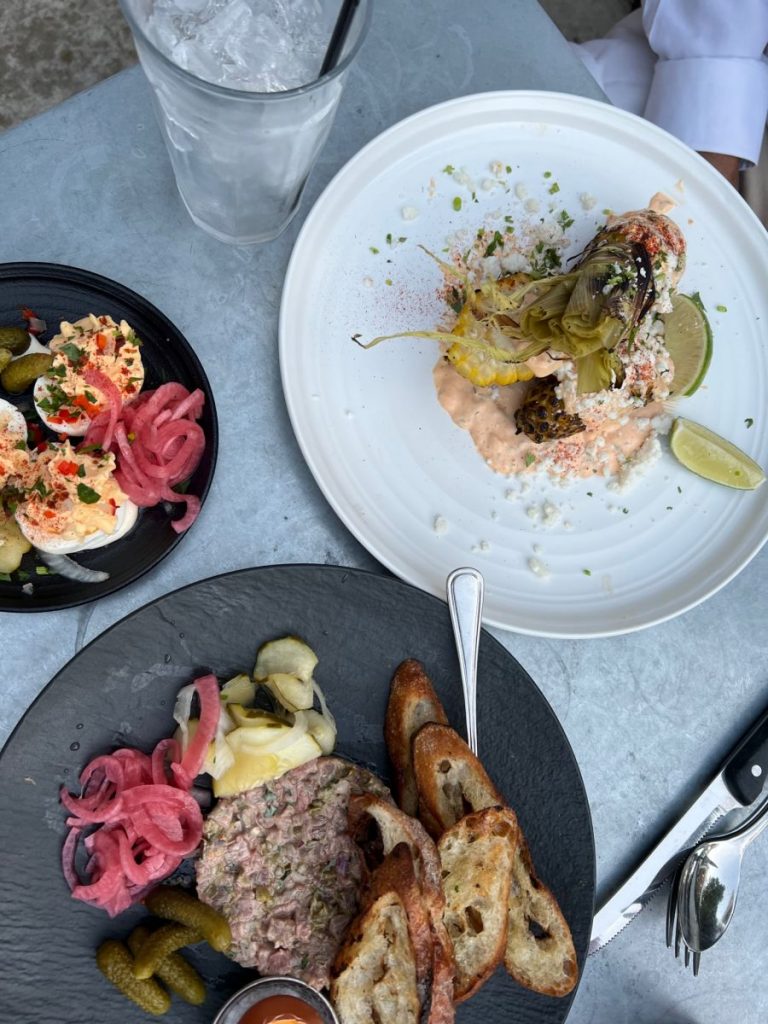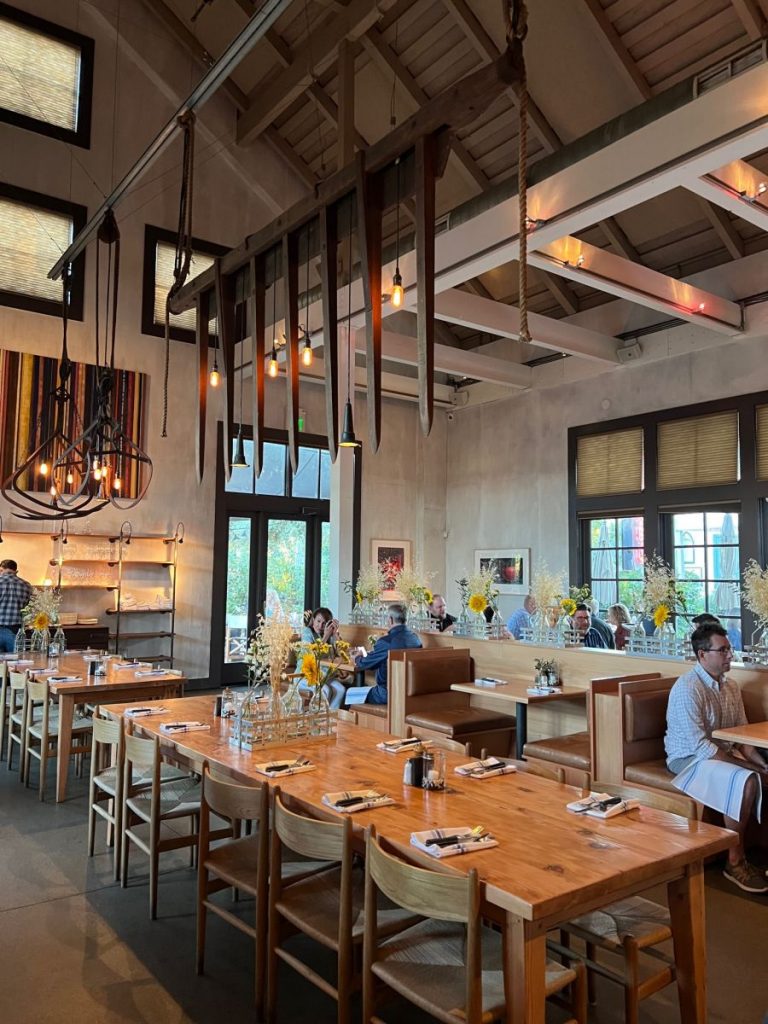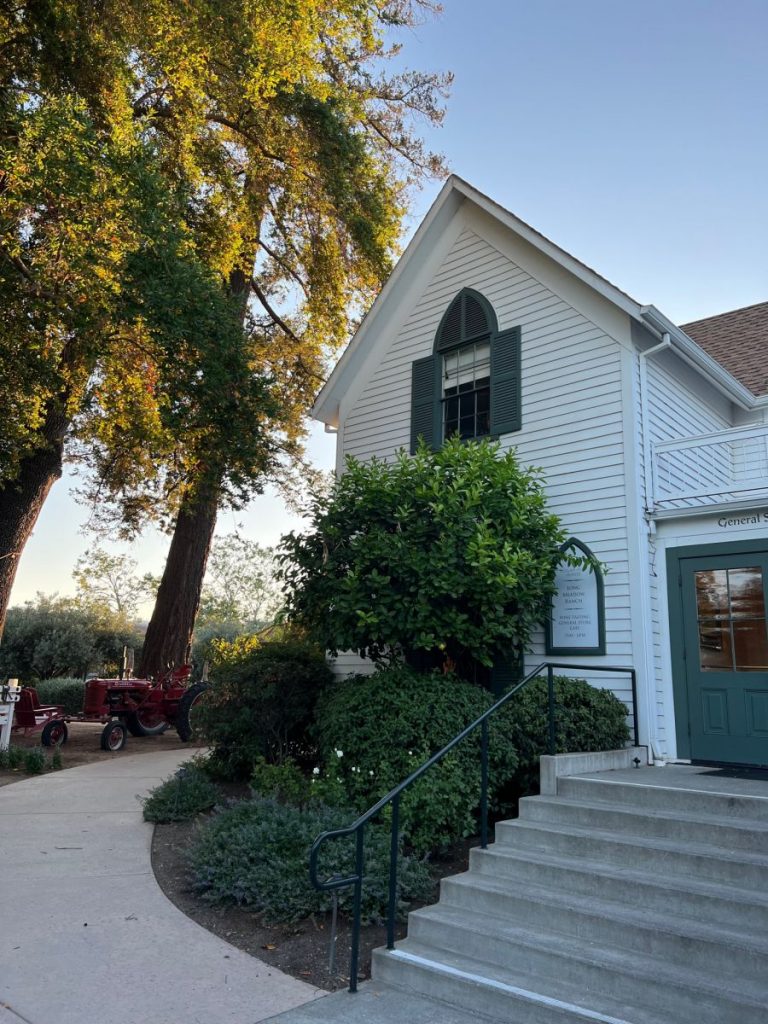 Boon Fly Café is such a cute spot inside a big red barn! Named after a Carneros pioneer named Boon Fly who planted vineyards and orchards in the area, their food pays tribute to the local cuisine. You must try their famous Boon Fly donuts and their award-winning Boon Fly fried chicken and waffles if you go for breakfast! They also serve up nightly dinner specials that are just as delicious.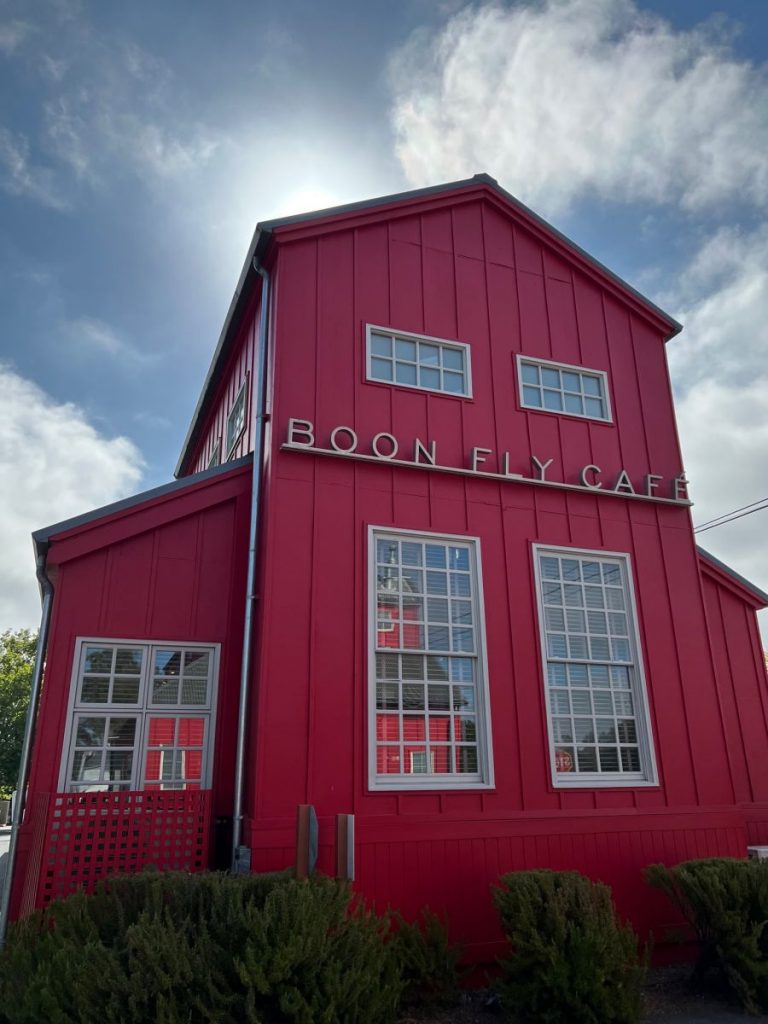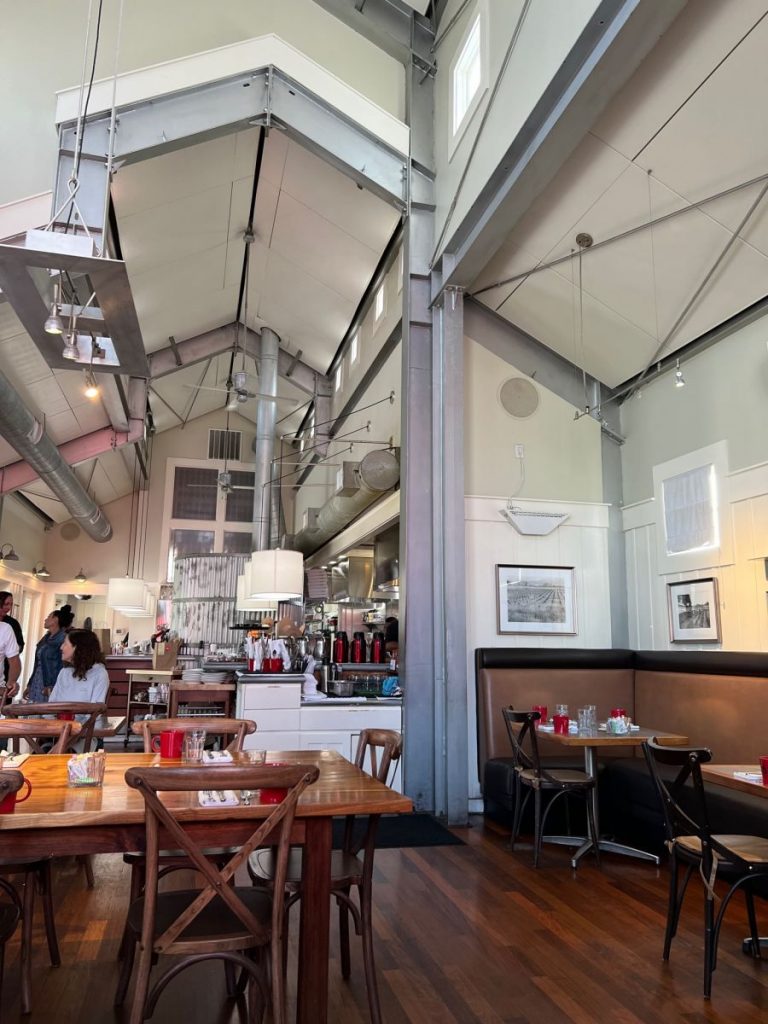 Started by Chef Christopher Kostow of the three Michelin starred The Restaurant at Meadowood, Charter Oak is a family-style restaurant. Their simple approach to food is impeccable with seasonal foods from their 3.5-acre farm. On the menu, you will find grilled meats, beautiful vegetables, local wines, and delicious cocktails. If you are looking for the freshest meal for lunch, brunch, or any time of the day, this is the place to go!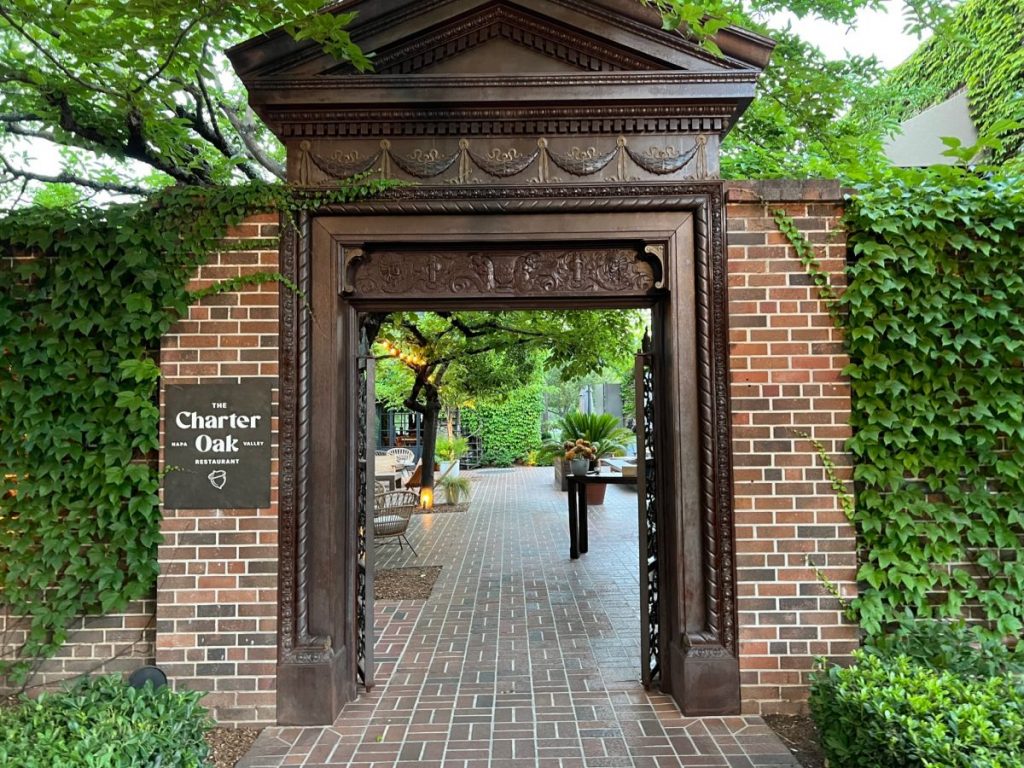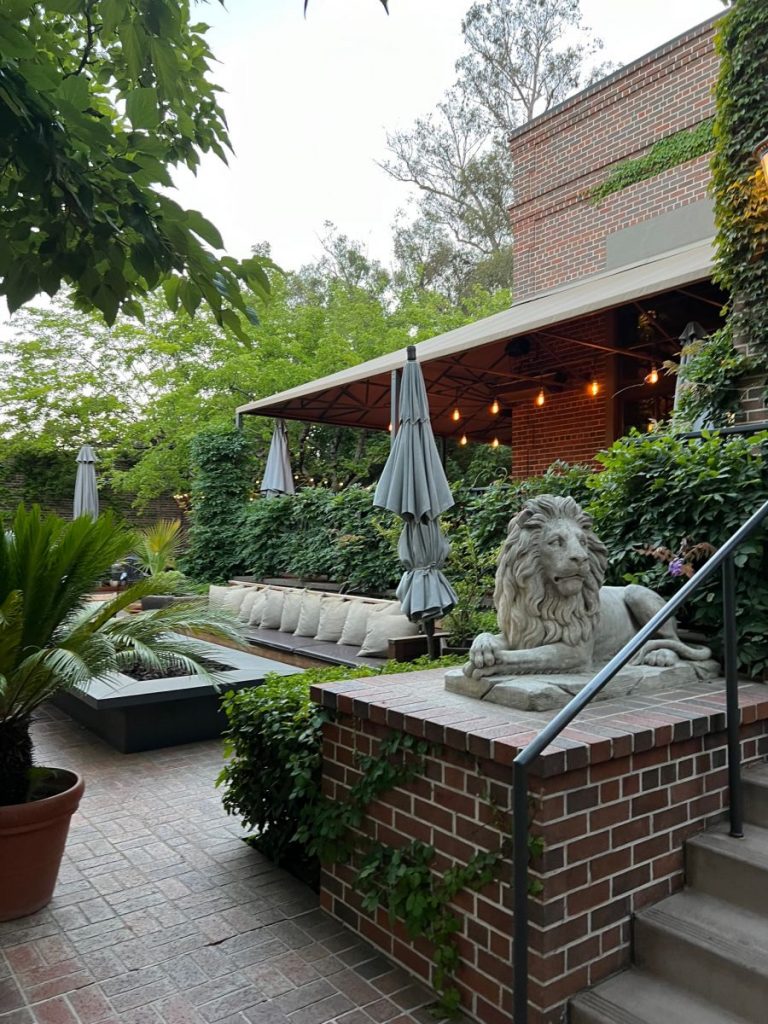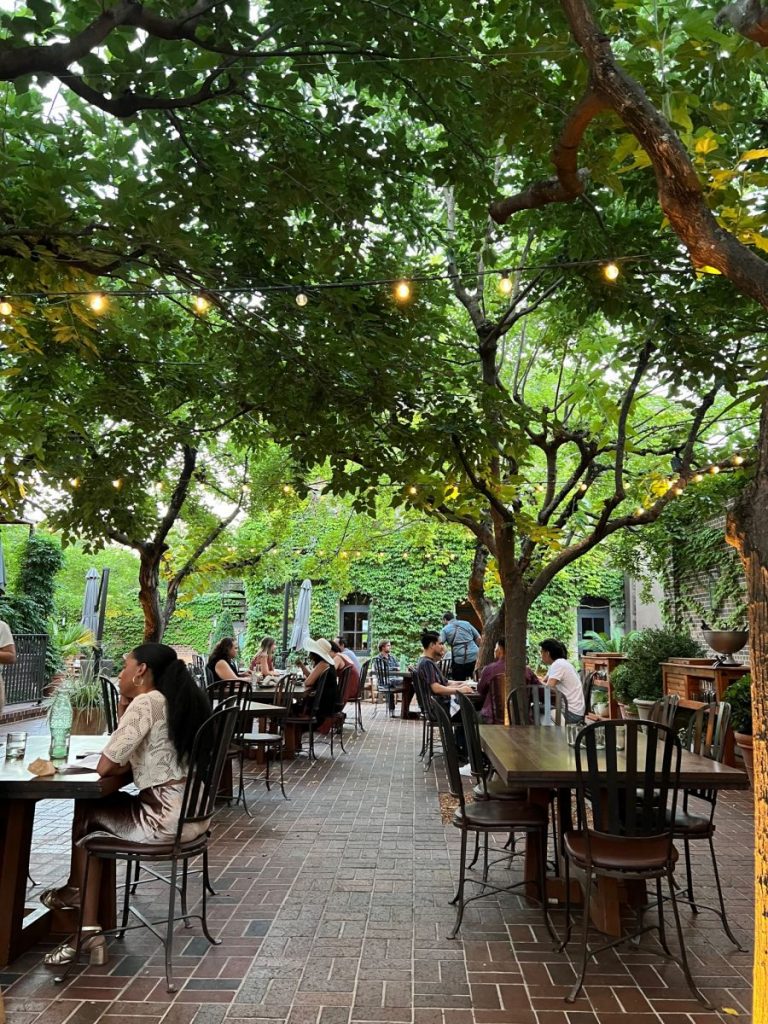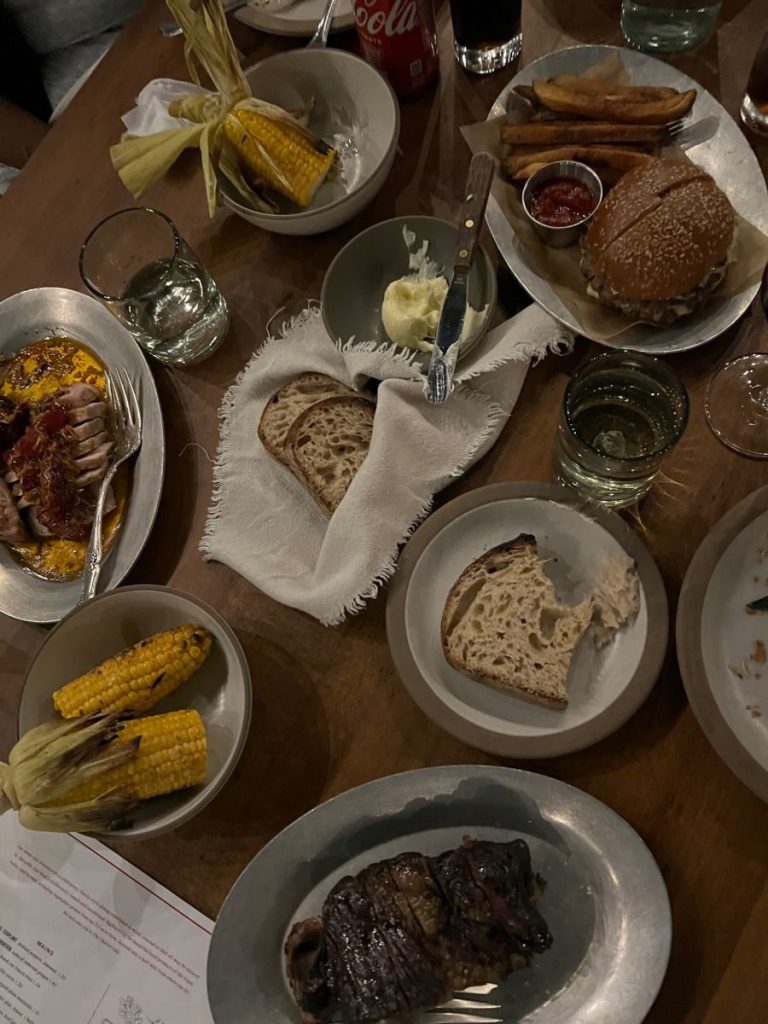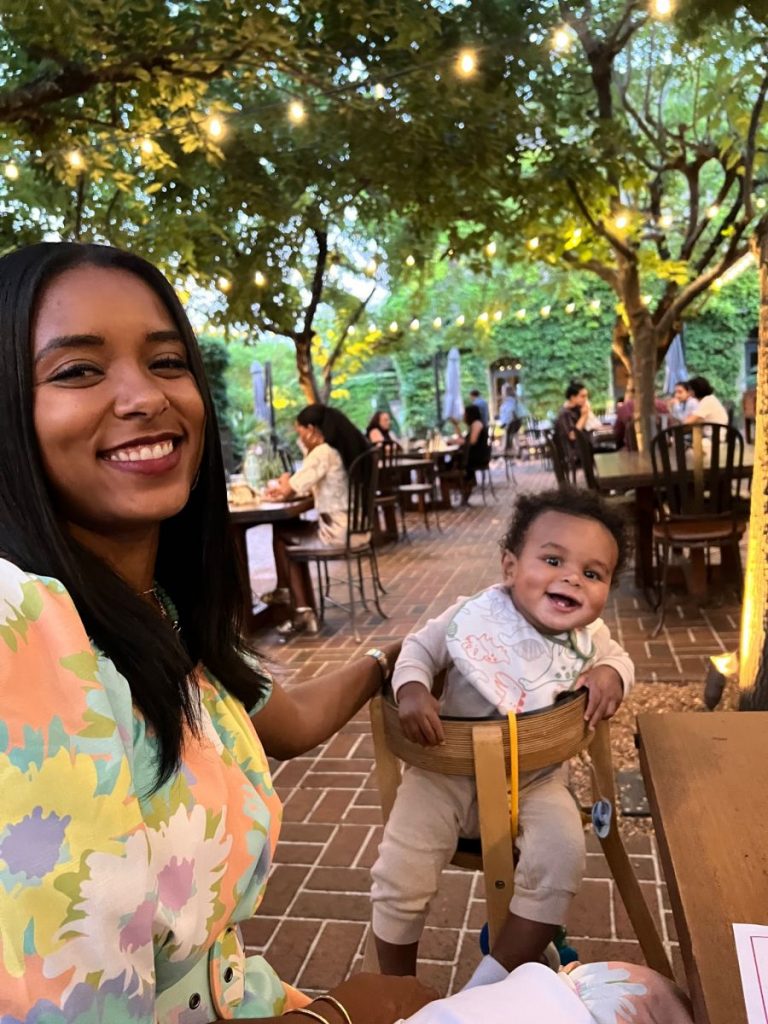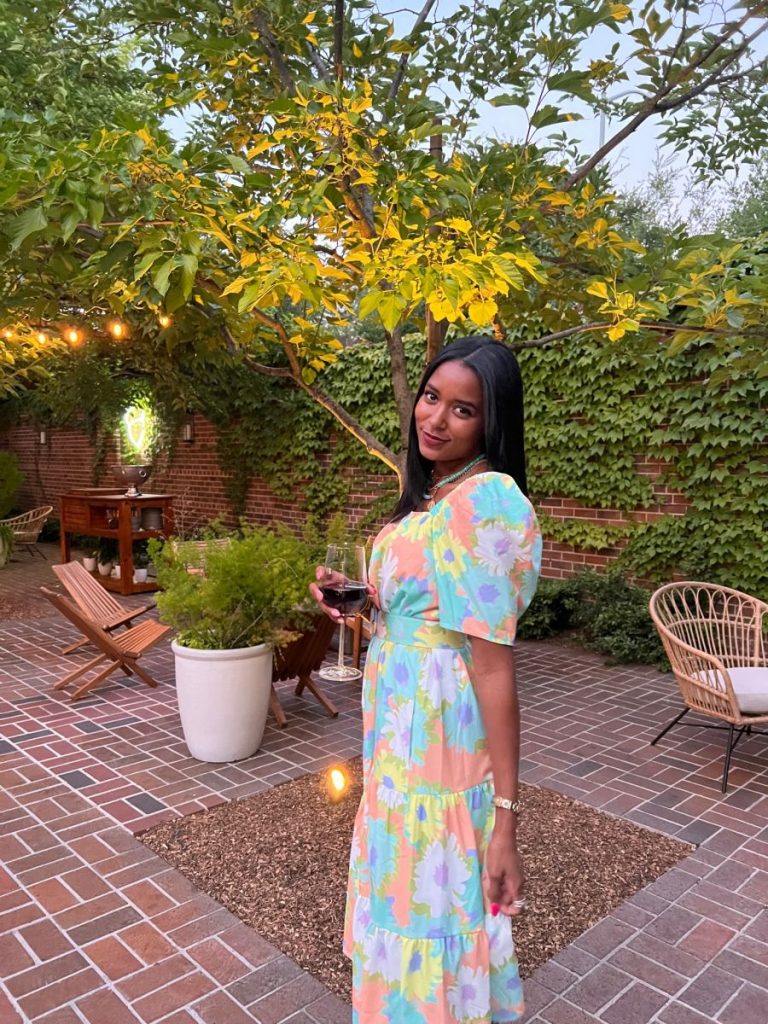 When Chef Thomas Keller visited the Yountville area in the early 90s, he had one goal: to bring fine French cuisine to Napa Valley. And boy did he do that! The daily tasting menu serves up French classics using the highest quality ingredients and is paired with the best guest service. Since 2007, The French Laundry has been awarded three Michelin stars which have made Chef Keller the only American-born chef to have not one but two three-starred Michelin restaurants. This restaurant is an unforgettable experience that you must try!
Also owned by Chef Thomas Keller, Ad Hoc is a casual dining venue with American comfort food from Chef Keller's childhood. The name Ad Hoc means "for this purpose" as it was originally started temporarily as a space filler until Chef Keller could open The French Laundry
Yet this restaurant became so loved by locals and visitors that it remained a permanent establishment. The menu changes daily and showcases a four-course array of American classics like chicken pot pie, fried chicken, and barbecue. All courses are served family style which truly embraces the family feel of the restaurant. Since its first opening, Ad Hoc has received several awards and was named by The San Francisco Chronicle as one of Food and Wine magazine's "25 Places to Try."
R+D Kitchen
R+D Kitchen brings fresh and convivial cuisine to the table with a relaxing vibe. The service was great and the food was absolutely delicious! I loved how there were so many choices to choose from making it a place for every palate. They also have a long list of wines, almost all from the Napa Valley.
Gott's Roadside is a delicious burger joint, but it isn't like your typical burger spot. Juicy cheeseburgers, handspun milkshakes, and even California classics like their Ahi burgers are all made-to-order using fresh and locally sourced ingredients. All of their menu items can be paired with their long list of California-made wines and beers. Gott's has really revolutionized the American burger joint to make it into something modern!
Things to Do:
Main Street in St. Helena has everything from spas to hotels and restaurants, tasting rooms, art museums, and lots of shopping. The local boutiques were so fun to shop and were full of local artisan works. As mentioned above, two of my favorite restaurants, The Charter Oak and Farmstead are both located on and right near Main Street! There are several tasting rooms as well where you can try a wide variety of different wines from the Napa Valley.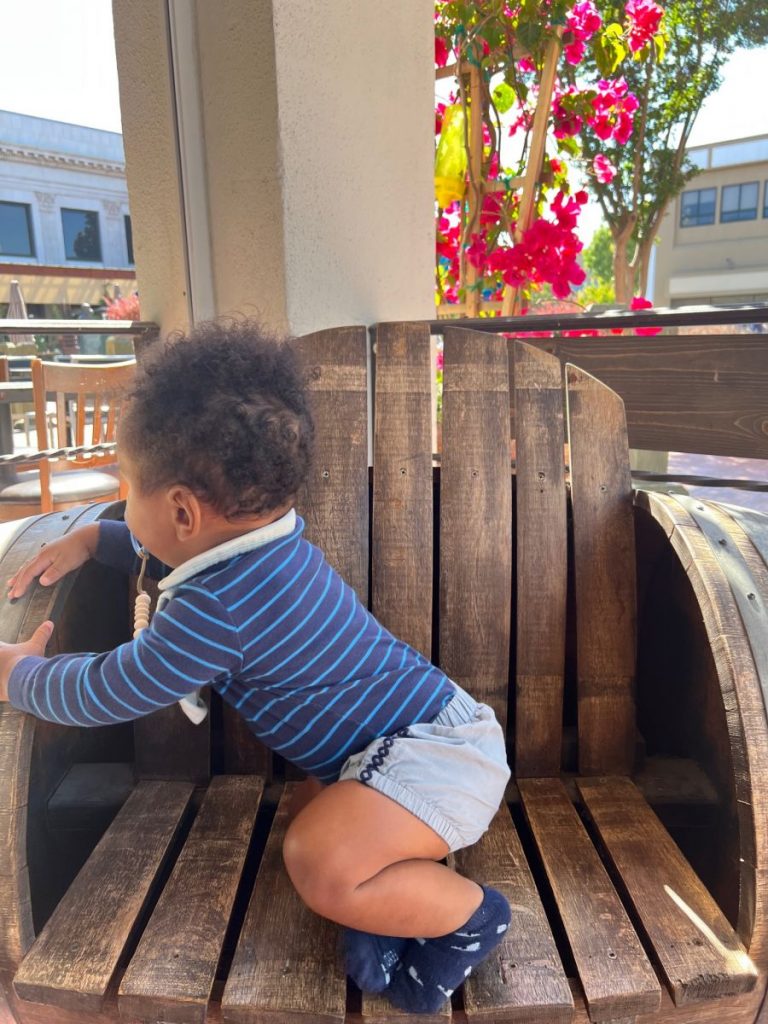 Jessup Cellars Tasting Gallery
Jessup Cellars provides an unforgettable wine tasting experience. Their Tasting Gallery offers wine flights, a guided wine tasting and pairing plate, and a chocolate lovers' experience with wine and artisan chocolate pairing. Reservations are needed so make sure you book in advance of your visit.
Brown Estate's Tasting Room in Downtown Napa
The Brown Estate's tasting room in Downtown Napa is another amazing wine tasting experience. Here you can try all of the delicious wines straight from their family vineyard which is the first and only Black-owned estate winery in the Napa Valley. They are known as one of the best zinfandel producers, but also produce and serve cabernet sauvignon, chardonnay, and petite sirah. Reservations must also be made for this tasting room!
Housely Winery is owned by the family of Tamera Housely, who is best known for her time on the show "Sister Sister" with her sister Tia Mowry. Their tasting room has been named Napa's Best Tasting Room to have a glass of wine as well as having Best Cabernet Sauvignon of Napa. All of their wines are affordable yet approachable with wines at all price points. The family takes pride in being involved in the winemaking process from beginning to end of the process and it shows through their delicious wide variety of wines.
Named the Best Winery in North America by Discover Blog, Peju had a humble beginning with Tony Peju selling wines out of a garage at their vineyard estate in Rutherford, Napa Valley. After a legal battle ensued over what constituted a winery, Peju persisted and helped create a legal definition for what a winery is in Napa County. Tony Peju has embraced "Direct-to-Consumer Marketing" bringing wine straight from the vineyard to the consumer. Make sure you reserve your spot for tastings or buy tickets for their various other events before visiting.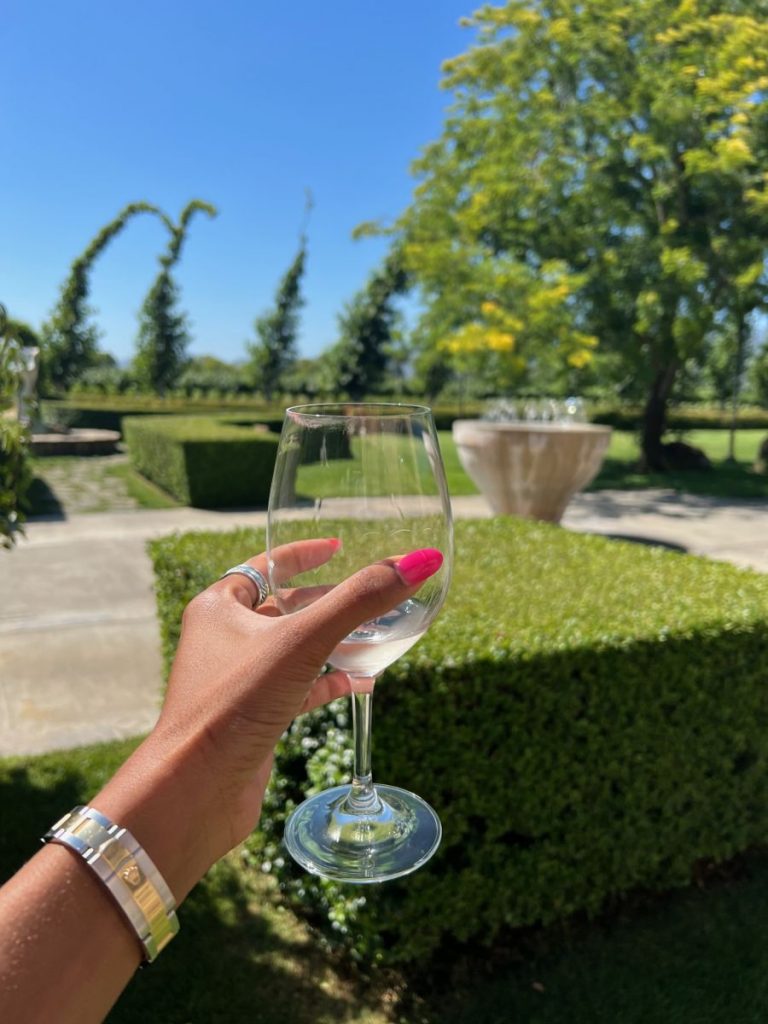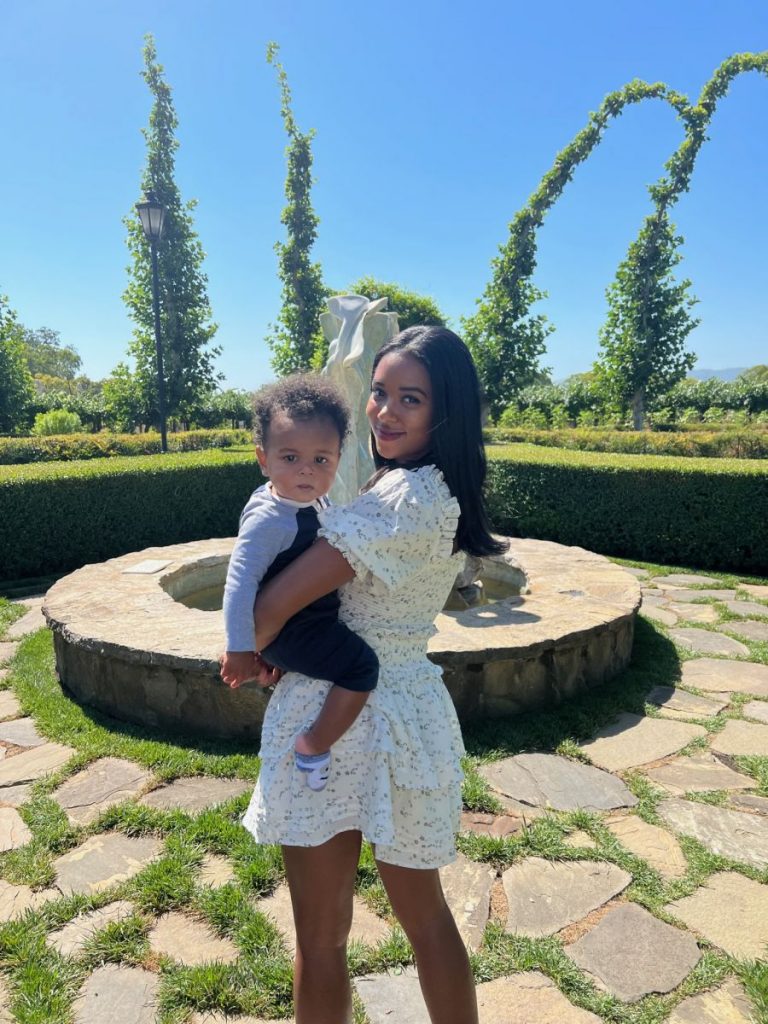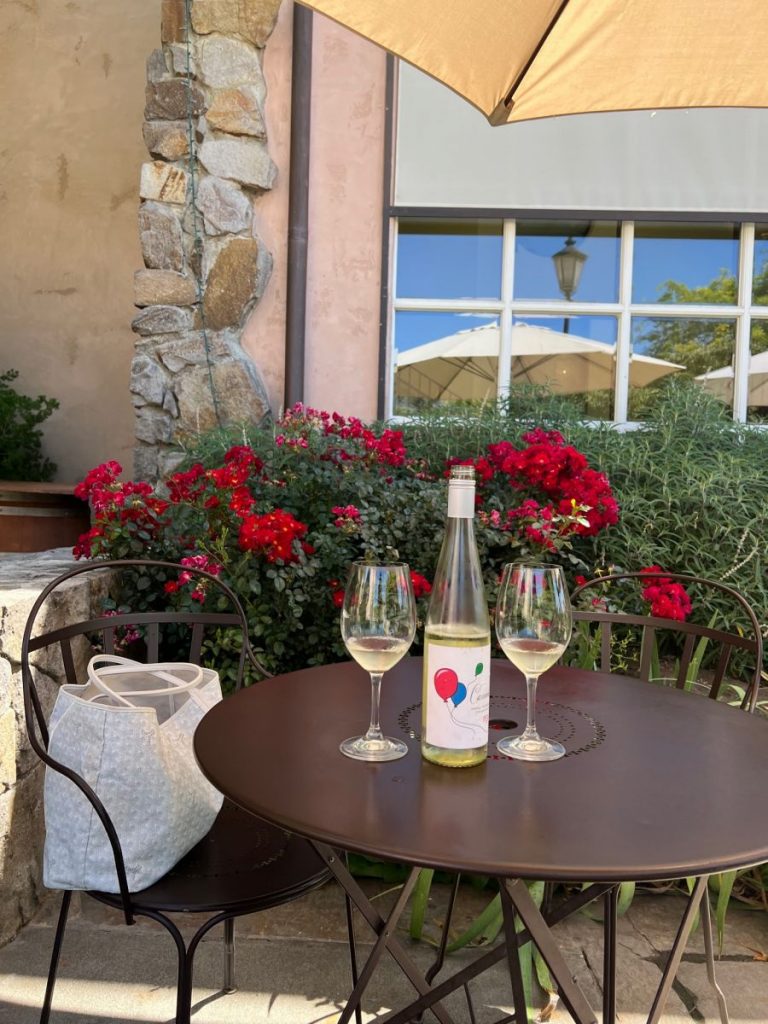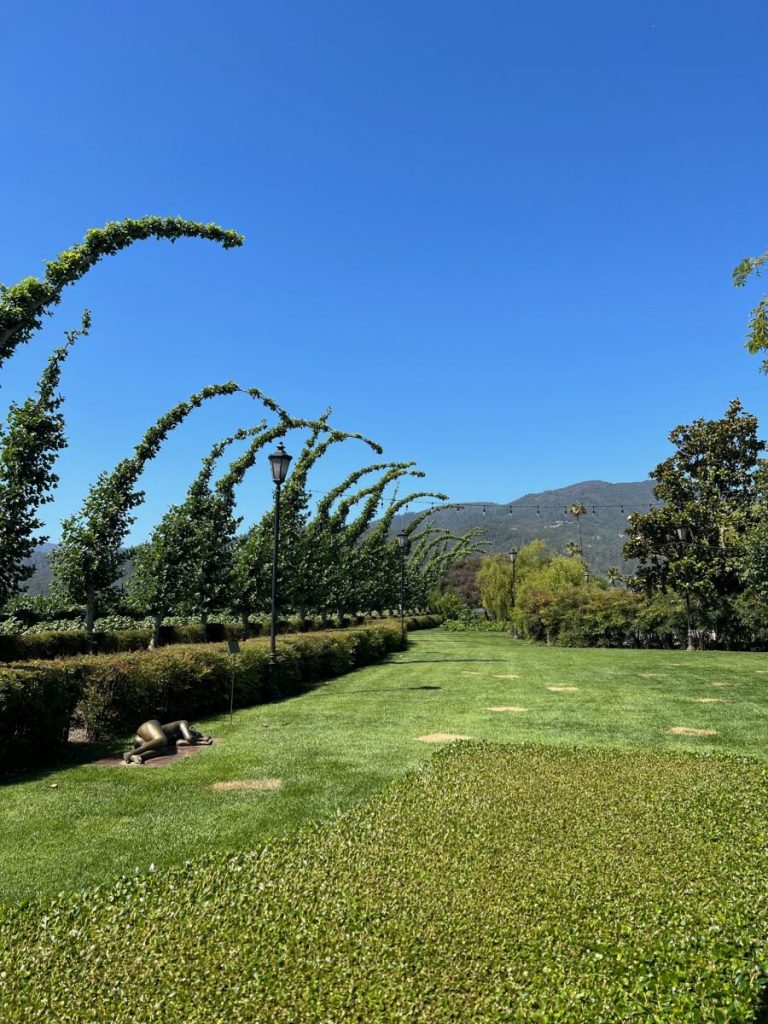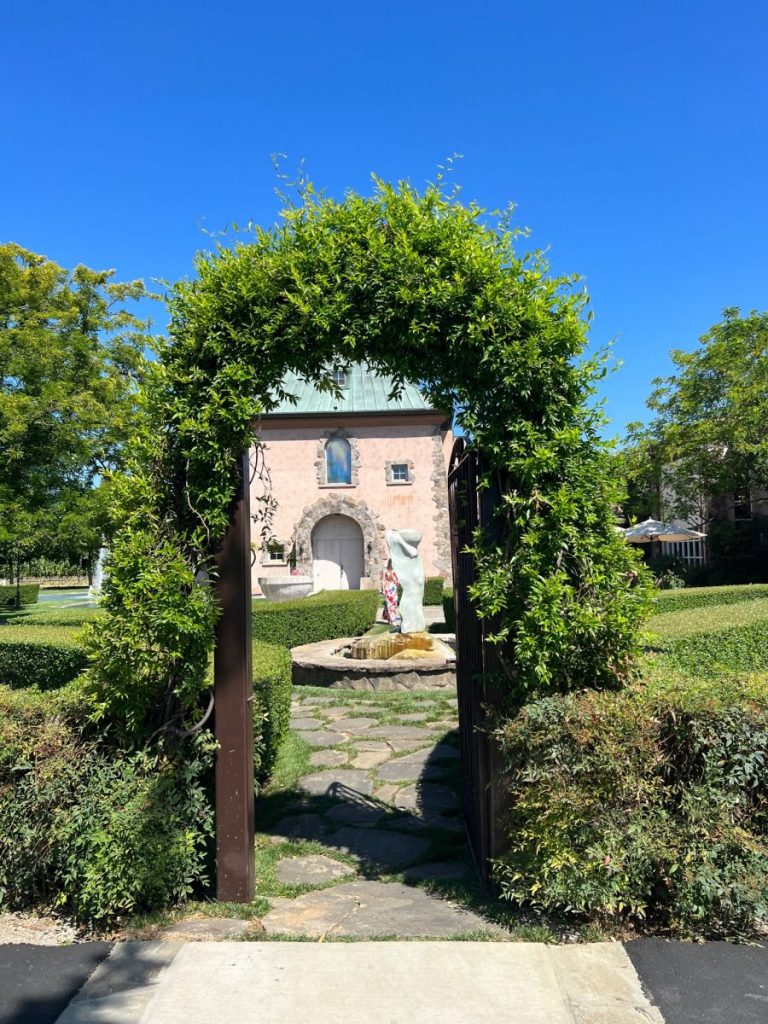 Still on my Napa Bucket List:
This Italian-like Castle is the realization of a dream by a fourth-generation winemaker, Dario Sutti. Castello di Amorosa was modeled after the Tuscan wineries of the 14th century to not only honor his Italian heritage, but also his love of medieval architecture. Today, the winery is known for having some of the most beautiful vaulted cellars in the world and superior quality wines. Tours and tastings happen daily by reservation with experiences ranging from cheese and charcuterie wine pairing to luxury pairings and tours.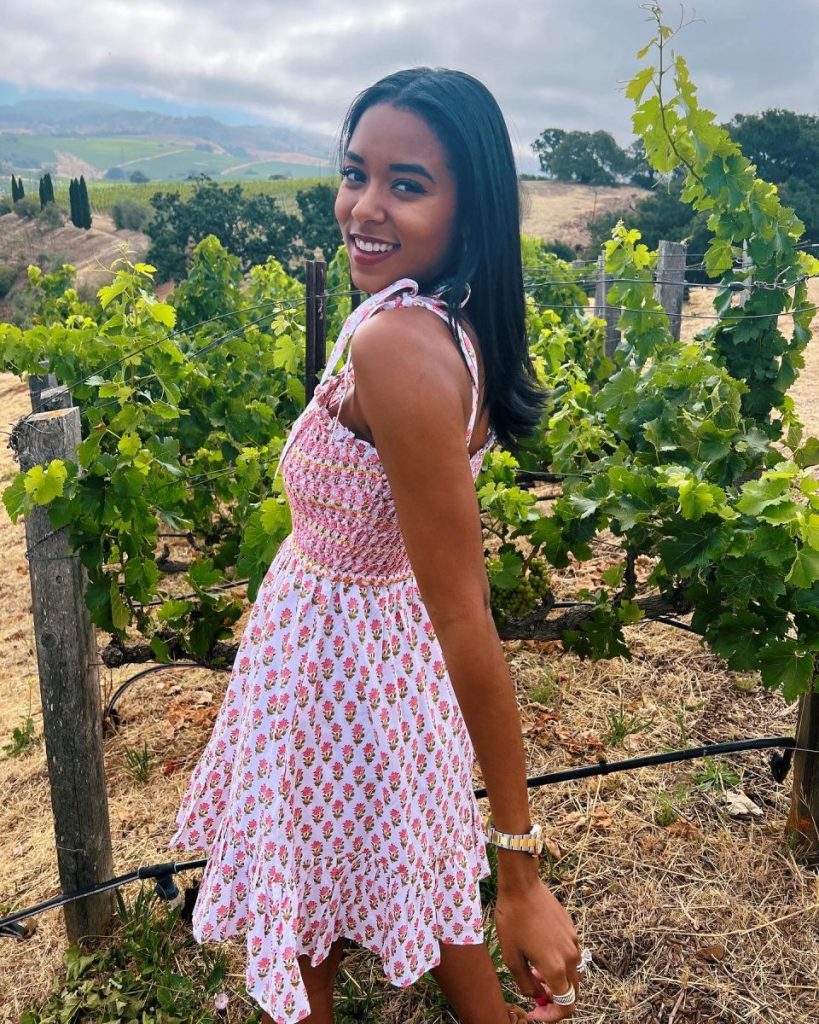 Known for its superior Bordeaux blend produced yearly, this collaboration winery between Robert Mondavi and Baron Philippe de Rothschild exudes luxury. Opus One's goal is to produce the ultimate quality wine that reflects both the backgrounds, traditions, and innovations of the founders. The winery has also strived to be a steward of the environment and has been certified as a green winery with the Napa Valley Vinters Napa Green Initiative and has implemented 100+ sustainable and environmentally friendly procedures. Visits can only be made by appointment three months in advance through their concierge.
Domaine Carneros is a gorgeous estate and Chateau winery founded by the family behind Champagne Tattinger. It is celebrated for being a small grower and producer of méthode traditionelle sparkling and estate Pinot Noir. The distinctive styles of their wines range from luxury Le Rêve Blanc de Blancs and classic vintage-dated Brut Cuvee. All of the fruit used to produce their wines comes from the six estate vineyards of Domaine Carneros equaling 400 acres. Tasting and tours are available but must be made by reservation on their website.