We kicked June (aka the greatest month of the year) off at an event that is 100% my idea of a good time!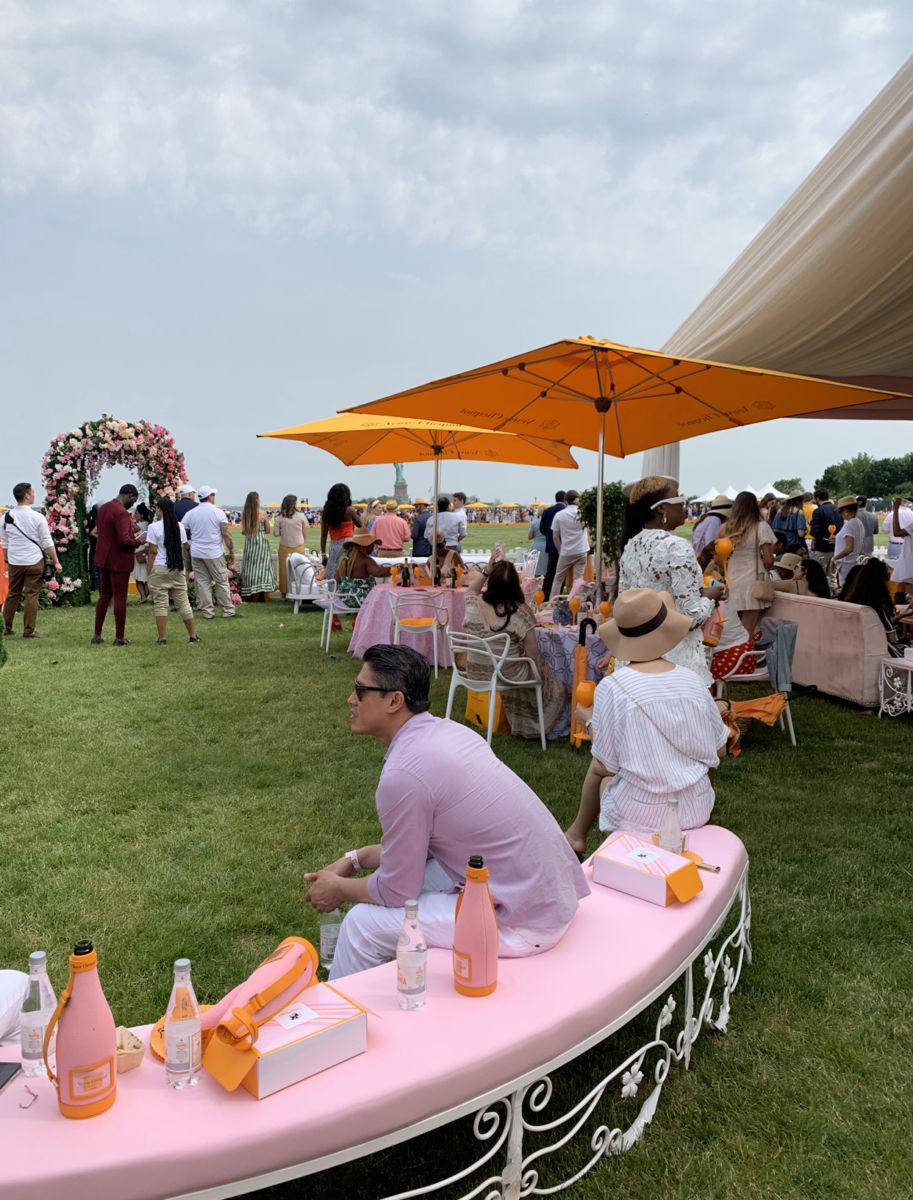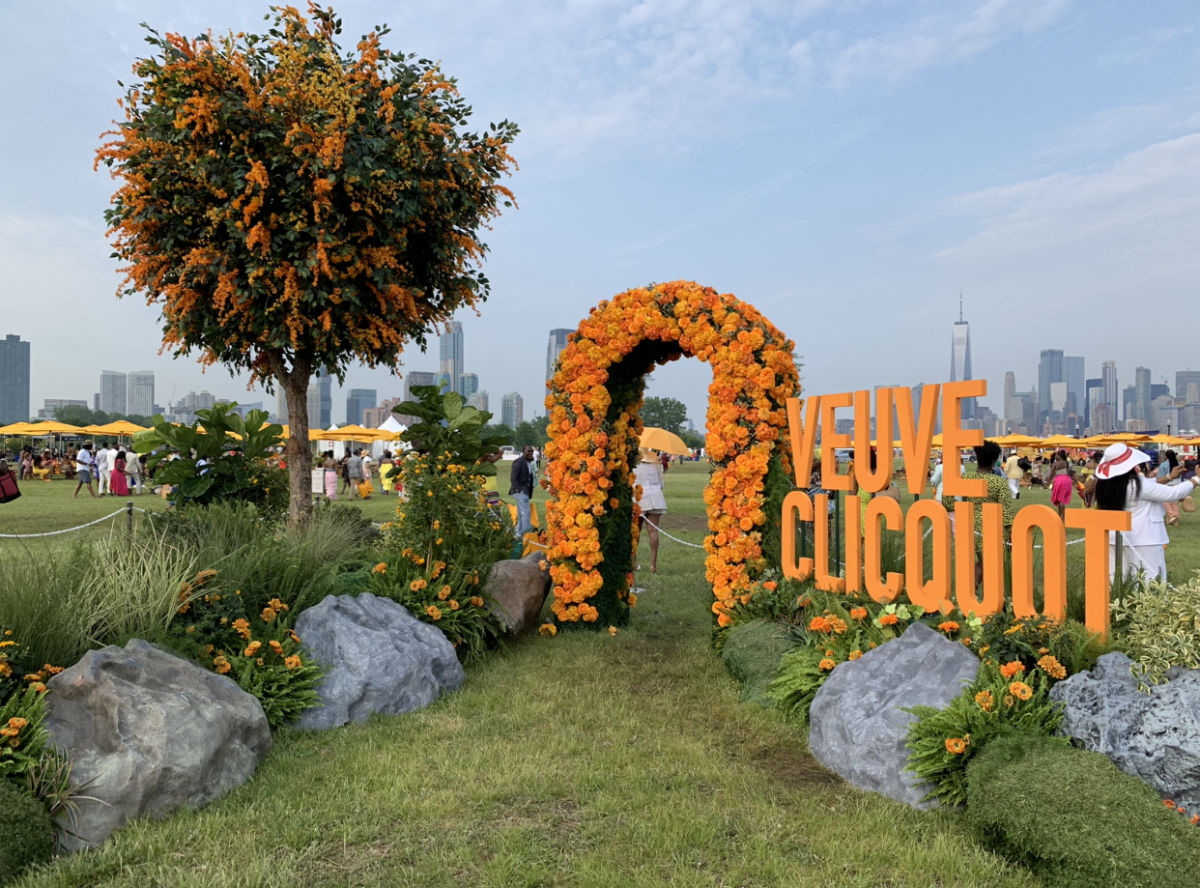 The Veuve Clicquot Polo Classic took place on Liberty State Park (just outside of NYC) on June 1st and it combined my two favorite things: an excuse to get dressed up + an excuse to day drink! *Extra points for including horses.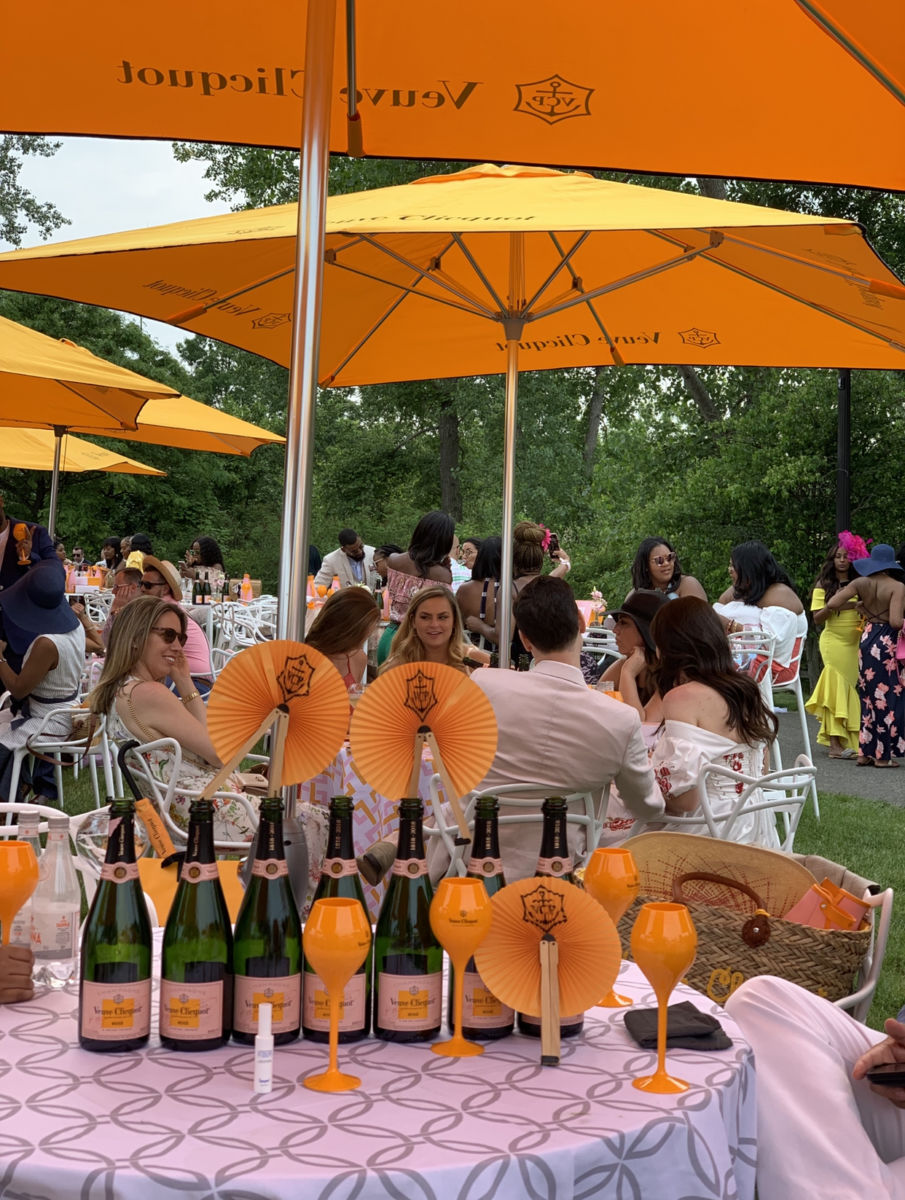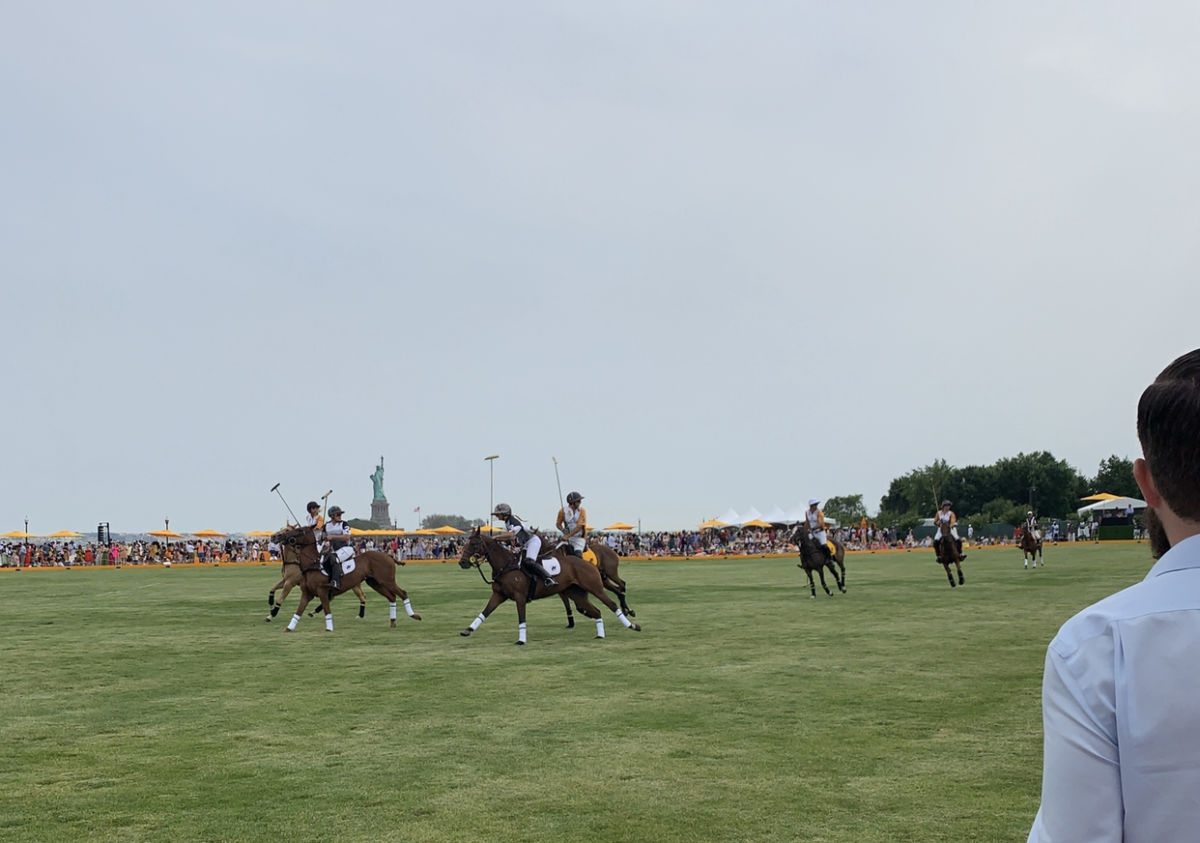 It was one of those events that you anticipate going for years (like Coachella), so when you finally make it you're just praying it lives up to the hype. I'm happy to report that the VC Polo Classic most certainly did! I'm sure it helped that I was with two of my best friends and my boyfriend, but it was honestly one of the best experiences that I will never forget. If you get the opportunity to go, you should definitely take it! We spent the day just enjoying life and honestly, what more could you ask out of a Saturday?
If you do plan to go next year here are a few things you should know:
1. Purchase your tickets early.
Tickets go on sale about two months before the event. There are 3 ticket tiers and they release a limited quantity of each. When they sell out they release another limited quantity (often at a higher price). For example, you can purchase GA tix for $90 during the first release, but they'll double in price before they're all sold out. NOTE: All GA tix provide the same experience no matter how much you pay for them.
2. VIP is worth the extra cost.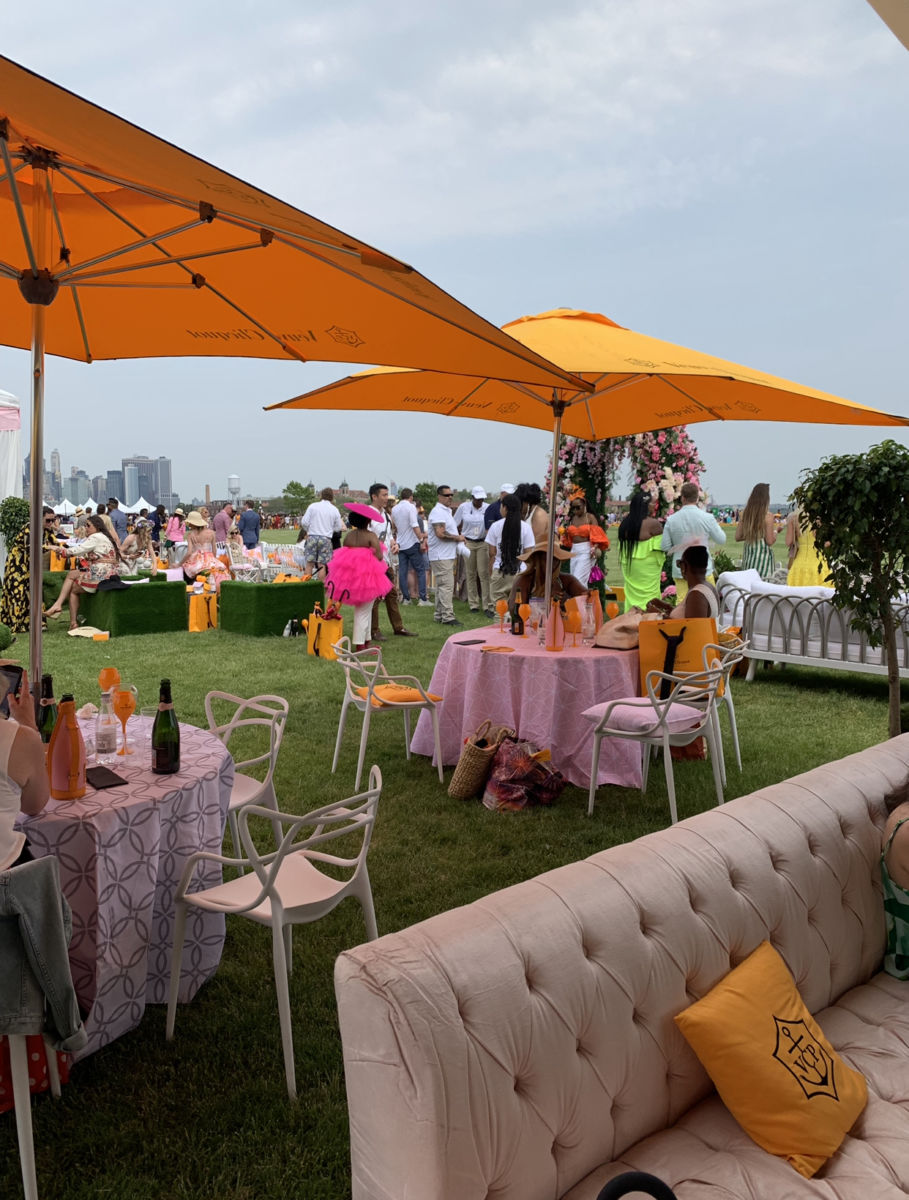 Have you ever splurged on VIP just to get to an event and realize it was a complete waste of money? Well the VC Polo Classic isn't that case! In GA you picnicking, which is so cute and I think I would have still loved do that! You can bring your own little set up, or you can purchase food at a variety of food trucks  that are parked around the field (must admit the lines looked suuuuper long).  The only caveat is you also have to purchase your own alcohol, which would definitely add it. At $475 the Rosè Garden is a huge jump from GA, but it is an elevated experience– for sure. Instead of  picnicking  on blankets, you're sitting on plush sofas in outdoor lounge areas, or at a bistro set on the fence of the polo field. And instead standing line for food trucks, you get a gourmet boxed-lunch–complete with beef tenderloin and an heirloom tomato salad. Not to mention, every single VIP ticket comes with an entire bottle of Veuve! There were 4 of us…so we had 4 bottles! (ALL THE PRAISE HANDS). We ended up making friends at the event, because we needed a place to sit, and as New Yorkers they've had both experiences and swear VIP just makes more sense.  By the time you pay for alcohol at the bars and food at the food trucks, you've paid the difference of the tickets.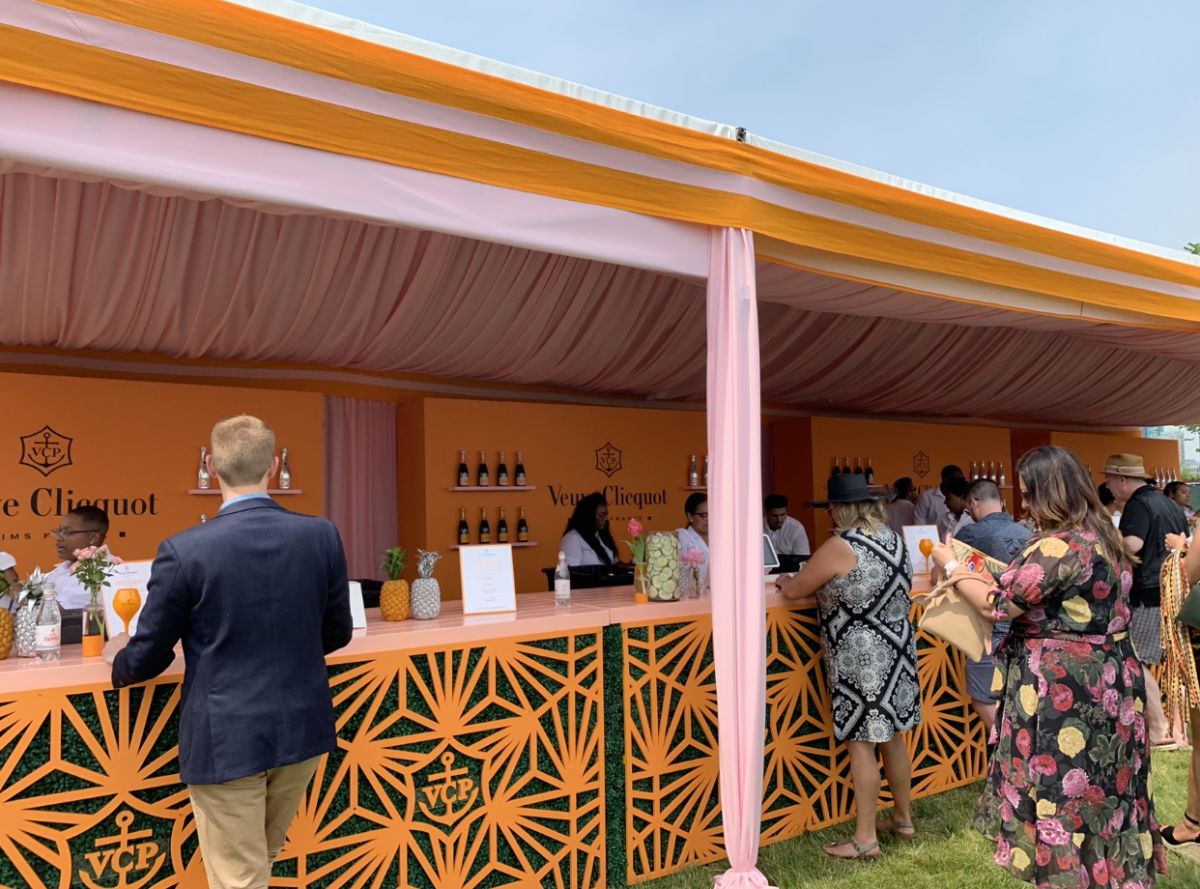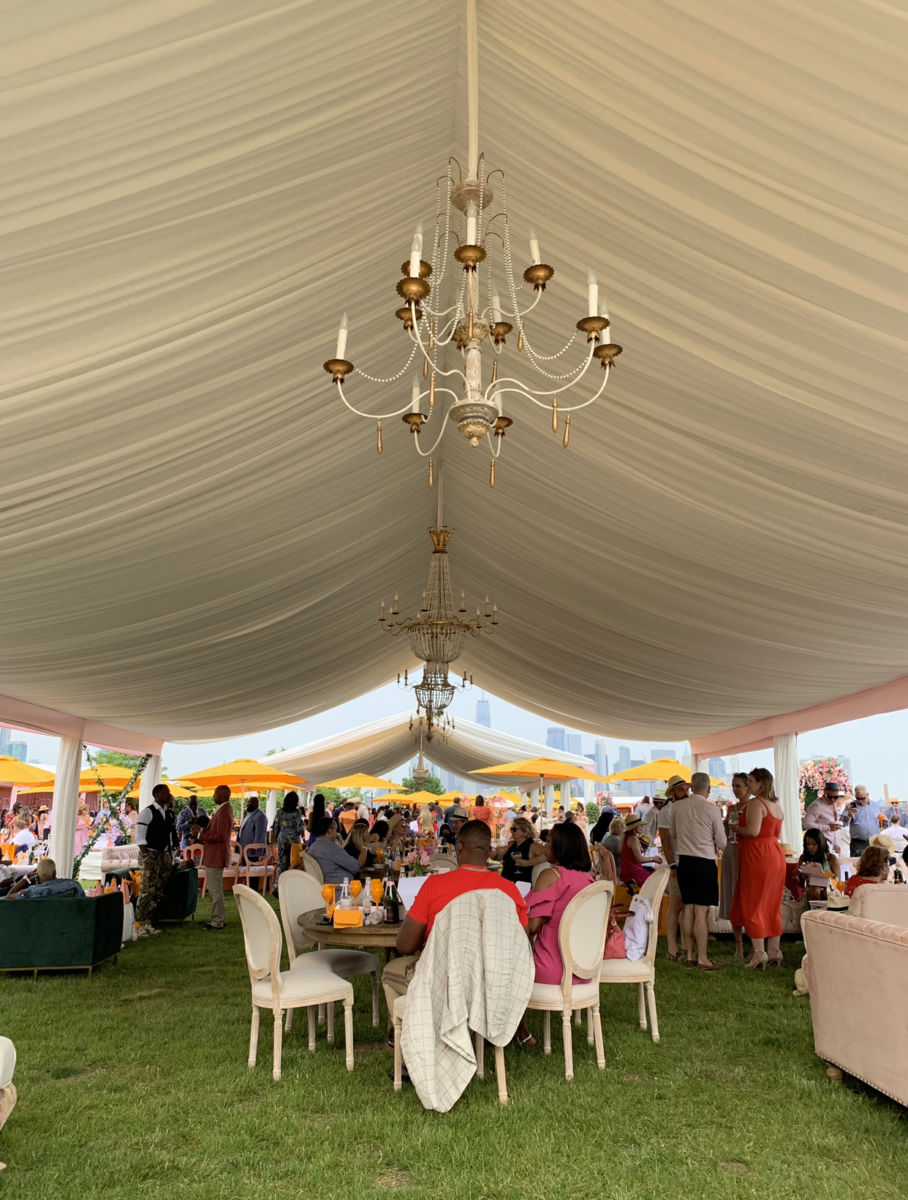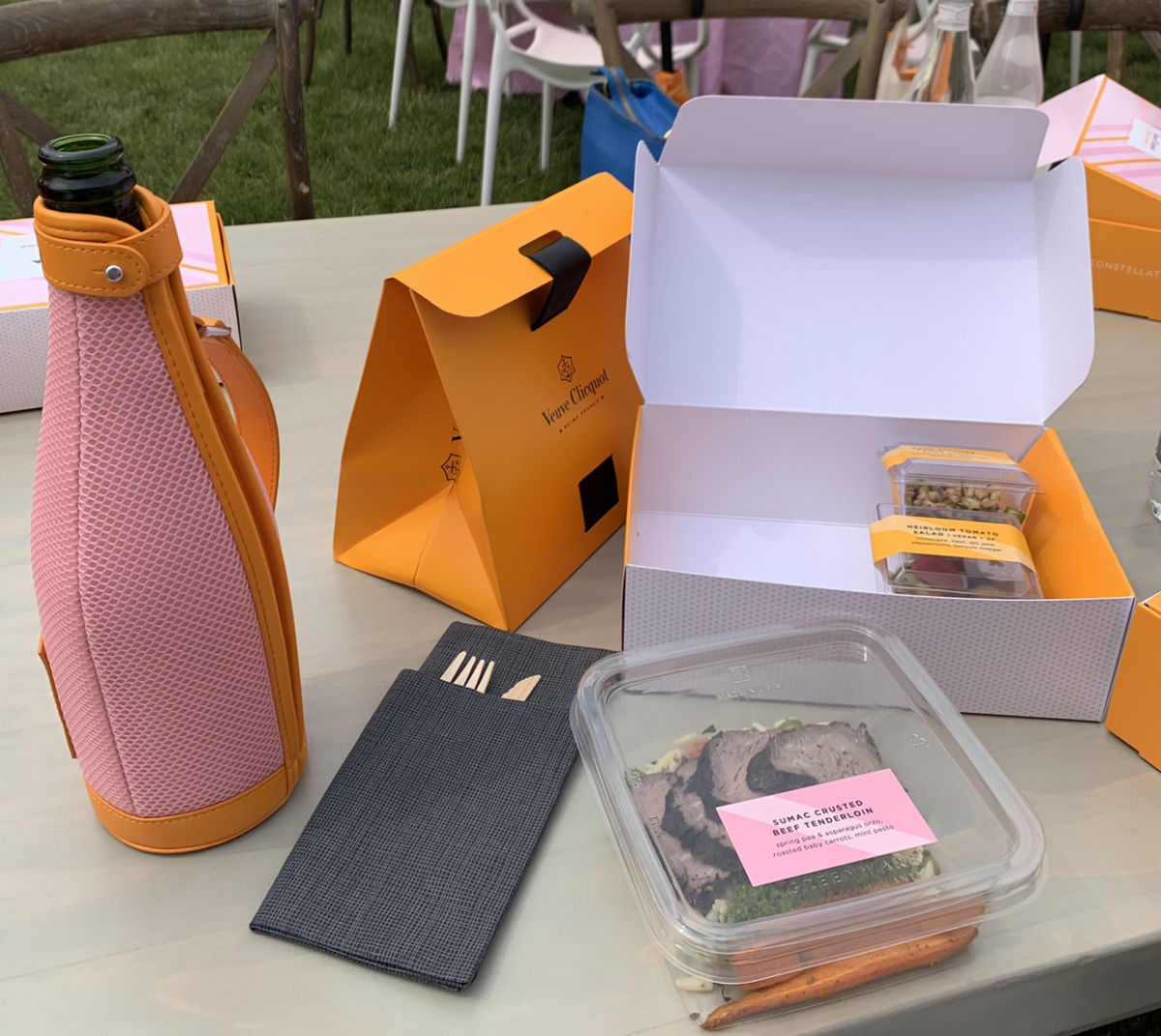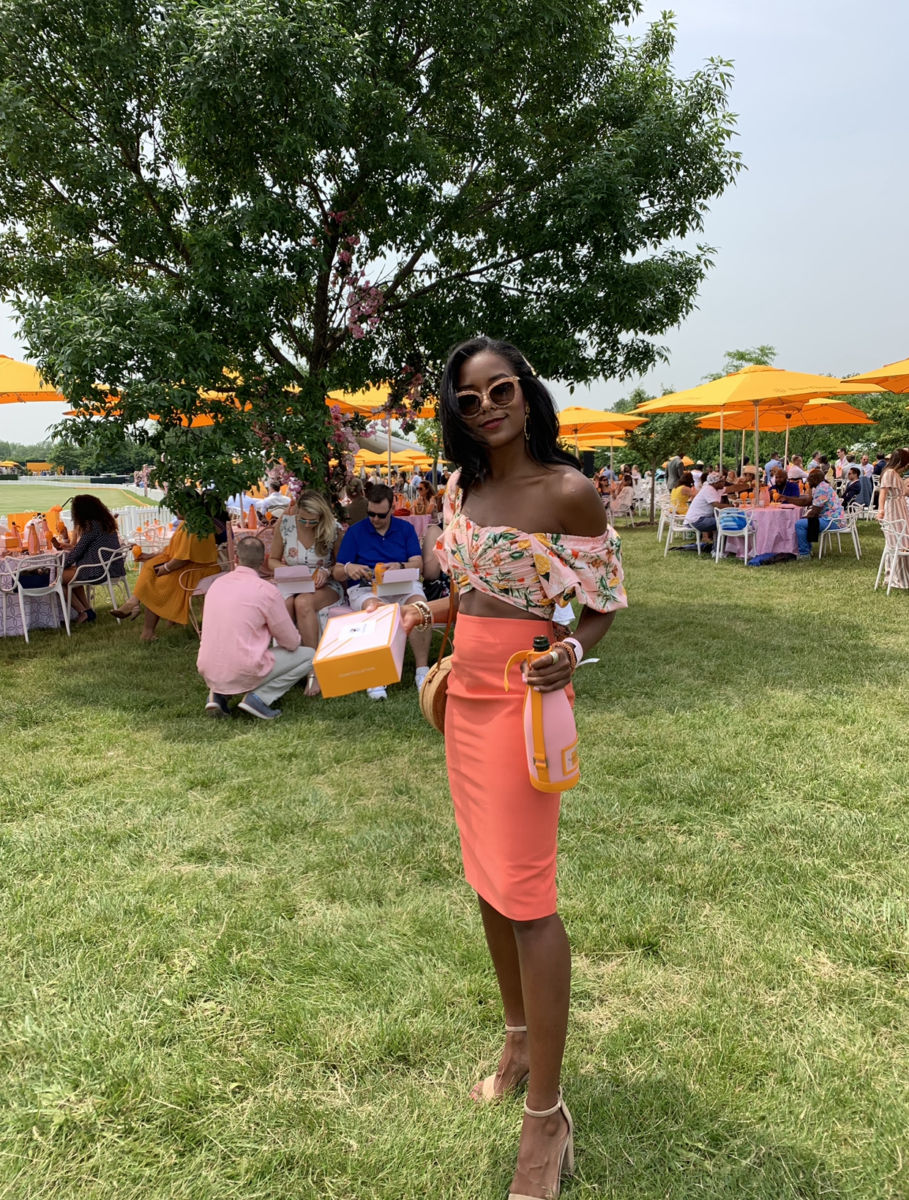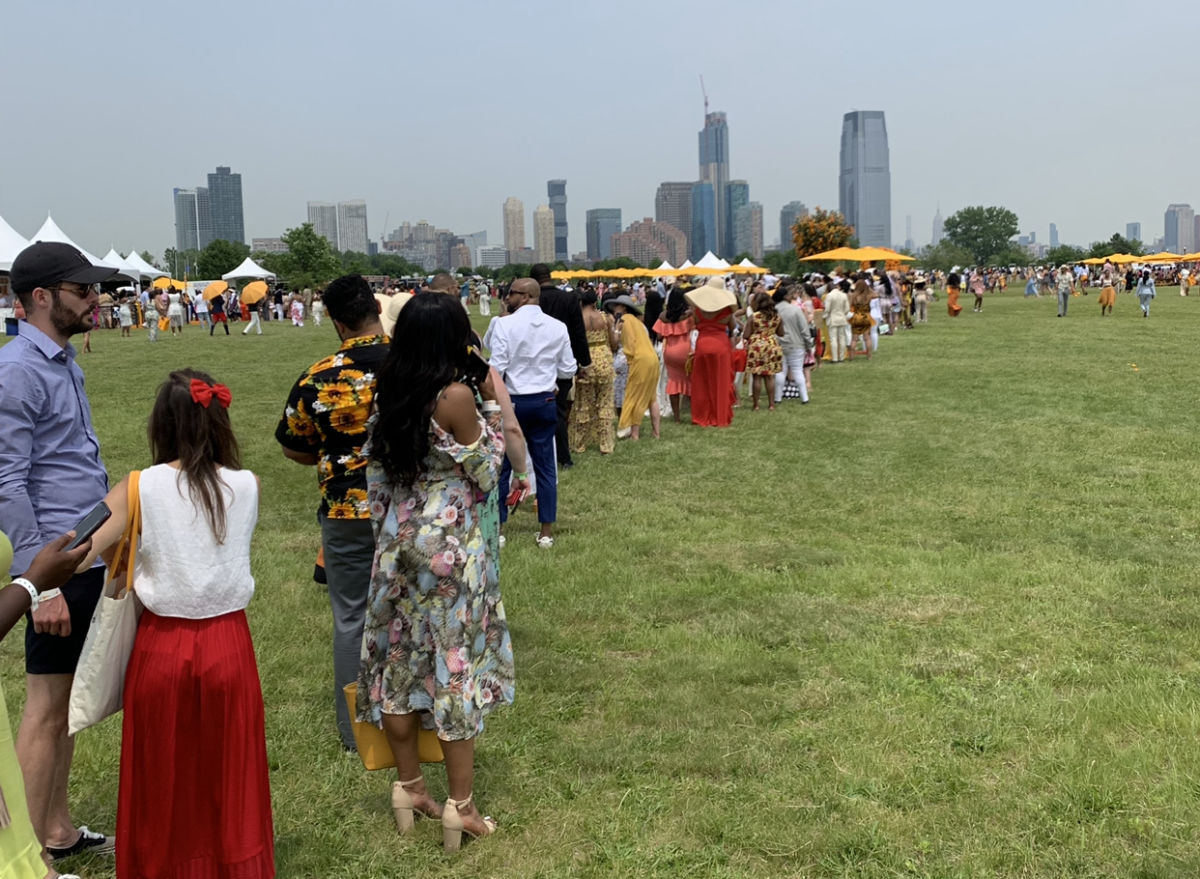 3. Make a point to get all dolled up.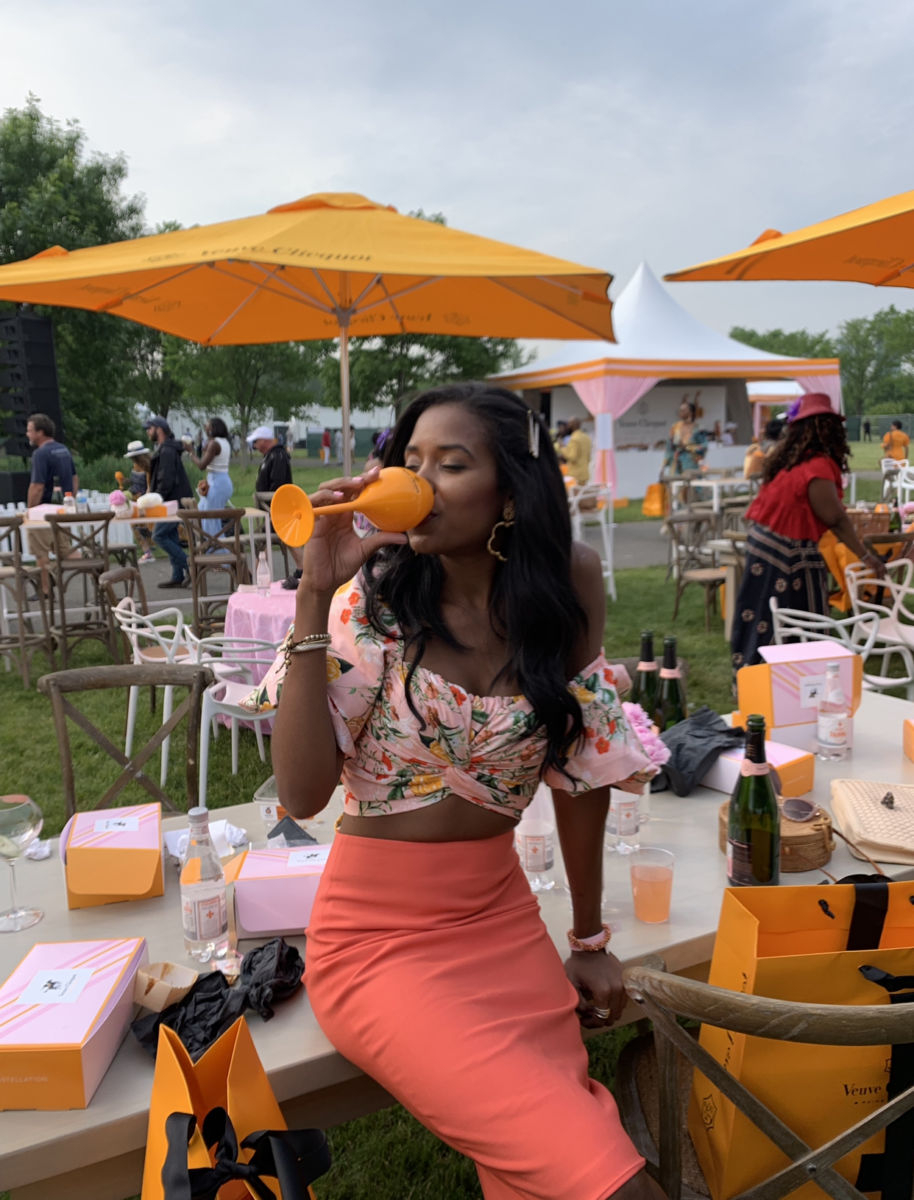 Top: Marissa Webb // Skirt: (old) Elizabeth & James; similar // Shoes: Steve Madden; similar
The moment we arrived at the port we knew we weren't attending just another event! EVERYONE we saw was dressed to the 9's. Silk dresses, 5 inch stilettos and fascinators were the uniform for the afternoon. Think "British elegance" meets "NYC cool"! Some people did THE MOST!! Like, we'd look at them and think "no way you're comfortable sitting in this heat wearing THAT"! I like to think I was somewhere in between boring and THE MOST.
Trying to plan your outfit? Think: Breathable fabrics, bright colors and thick heels/wedges that you wouldn't mind getting muddy. My shoes were gross by the end of the day!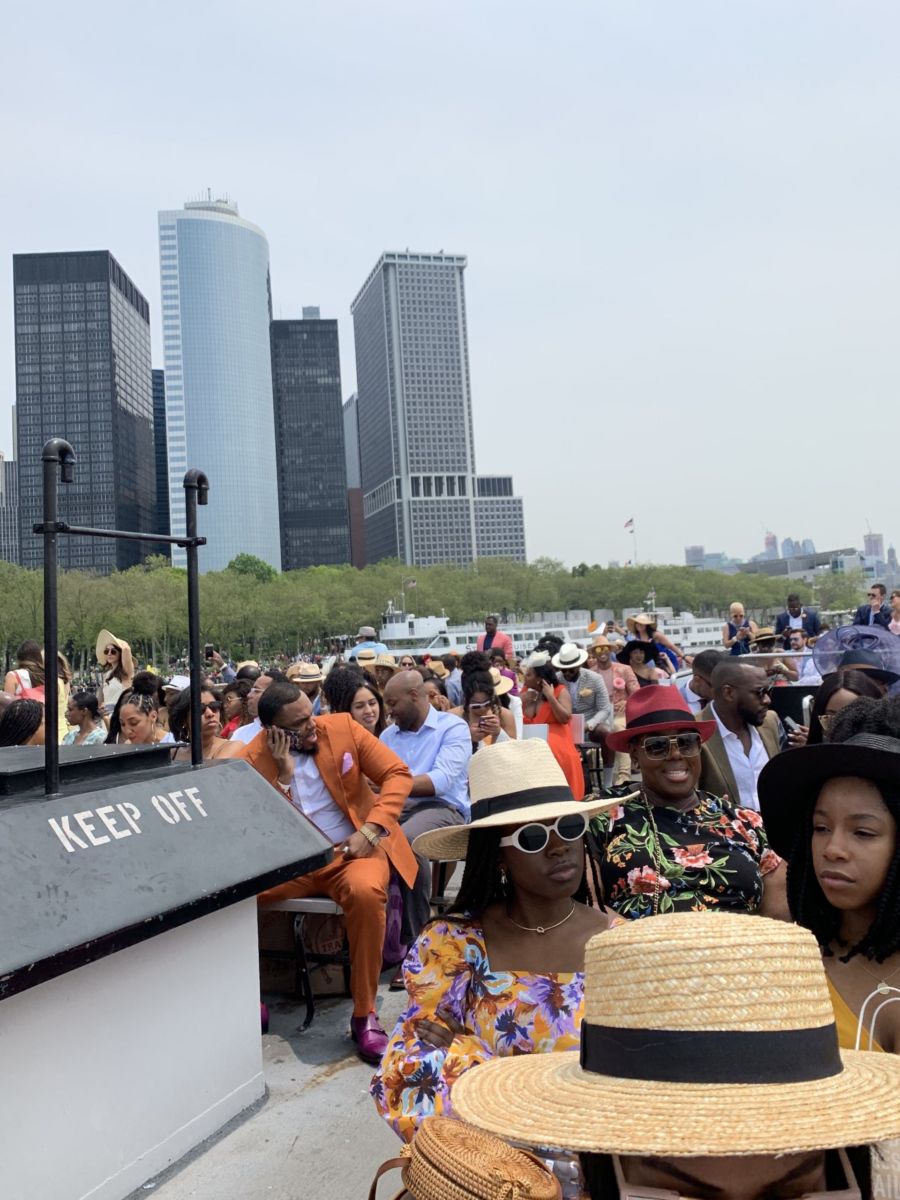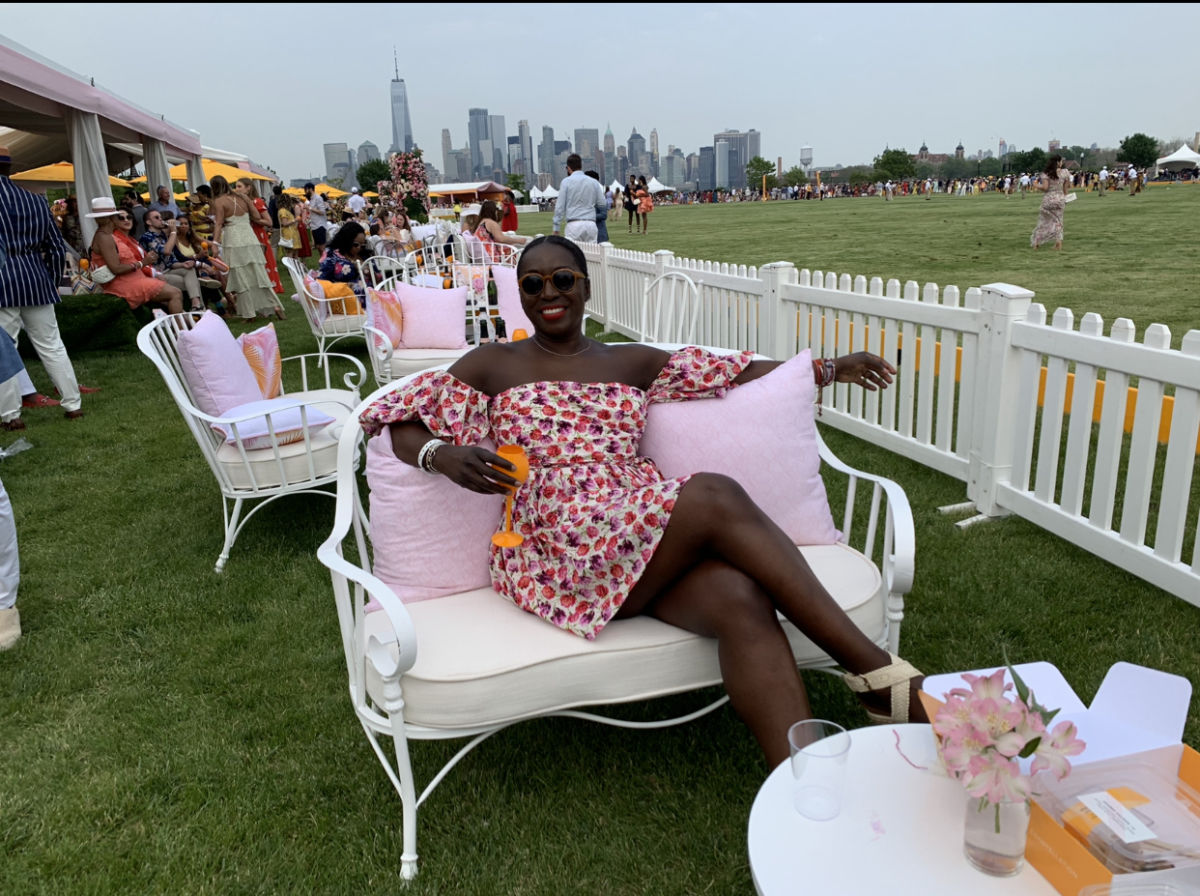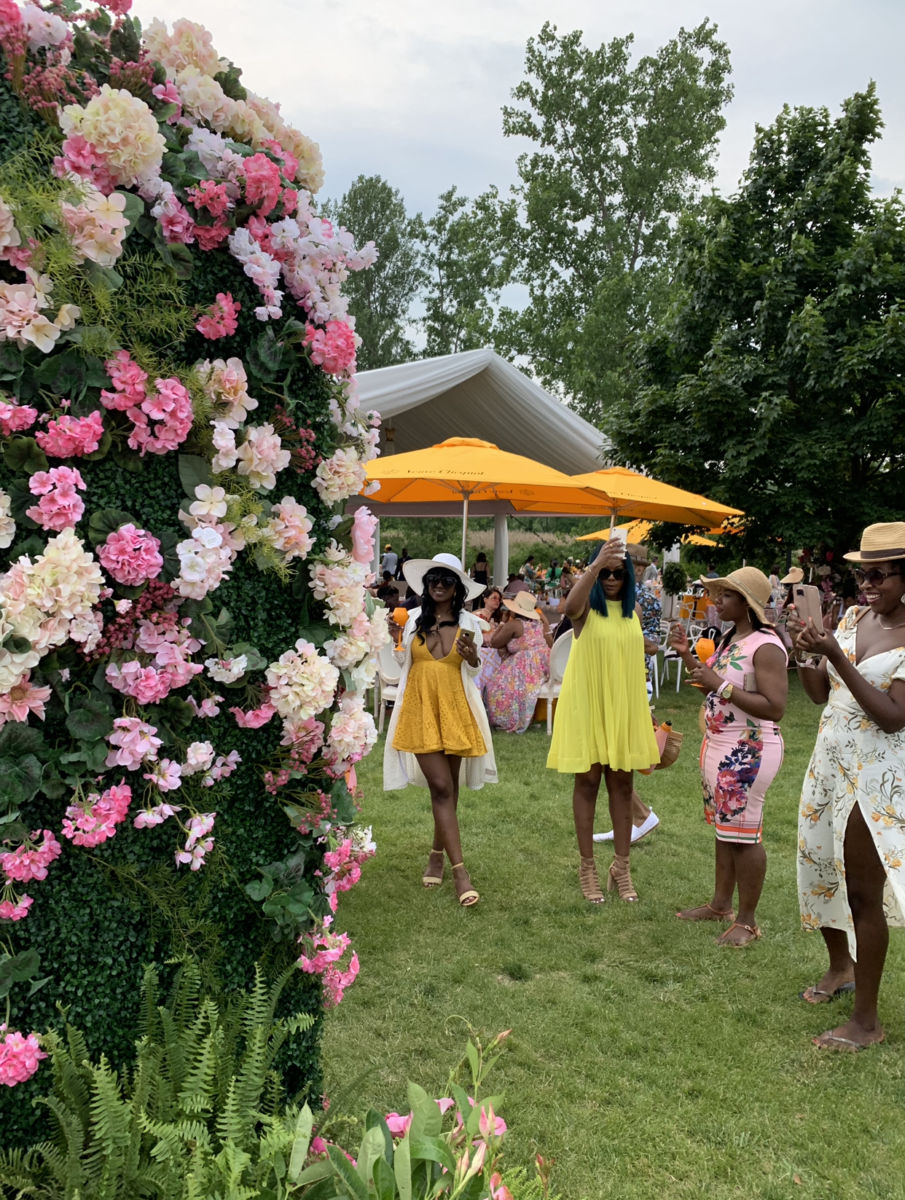 4. Arrive to the event on time.
We made the mistake of arriving almost 2 hours after the event began. Well, it wasn't really a mistake– we flew into NYC that same morning and after driving to the city from the airport and checking into our hotel, we were behind. This led us to feeling like freshman in high school during the first week of school looking for a table during lunch period. Tables and chairs in the Rosè Garden are first come, first serve. By the time we arrived people were already settled in. Personal belongings were everywhere so it was hard to determine what was available and what wasn't. We walked around for 15 minutes trying to find seats for all of us. But we ended up getting really lucky when we found a few seats at a table with a group from Harlem. They allowed us to crash with them and we quickly became friends!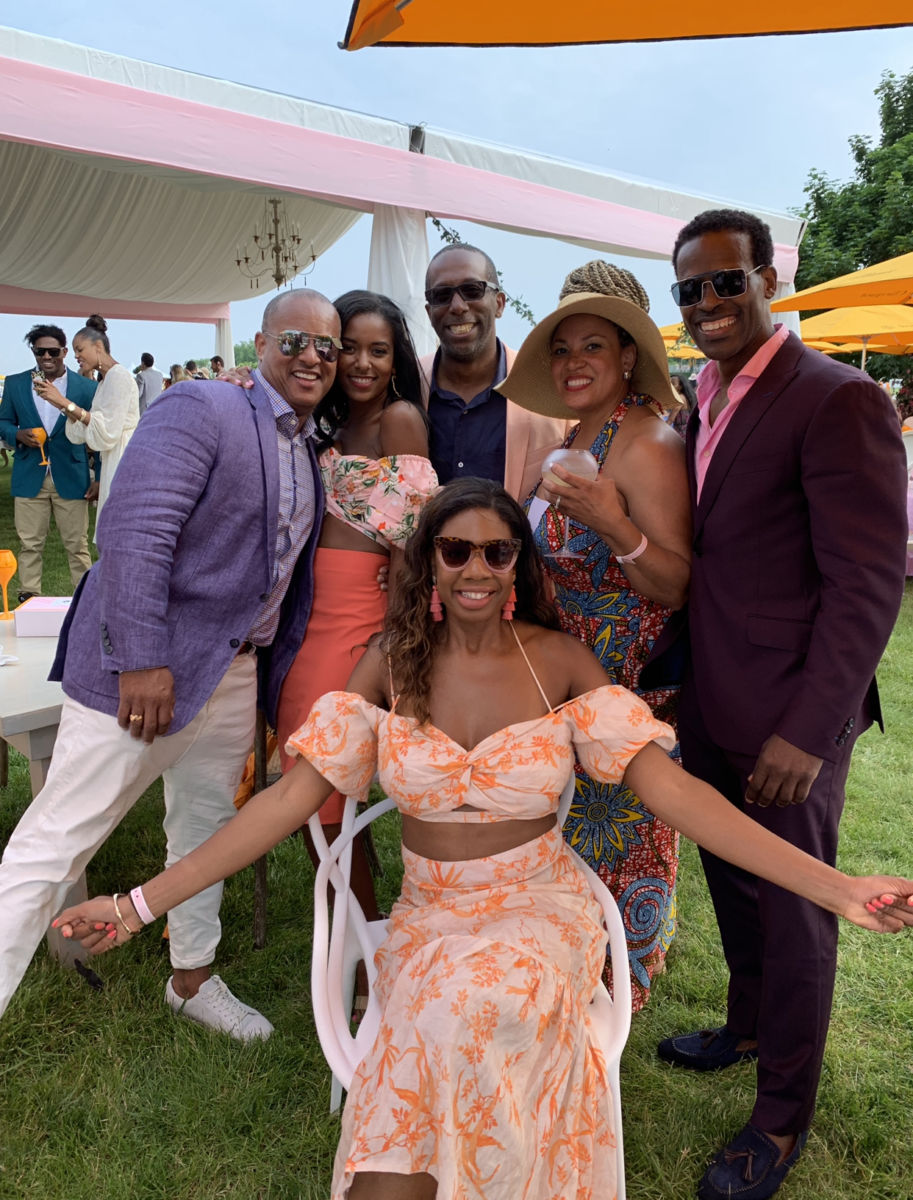 5. Take your squad!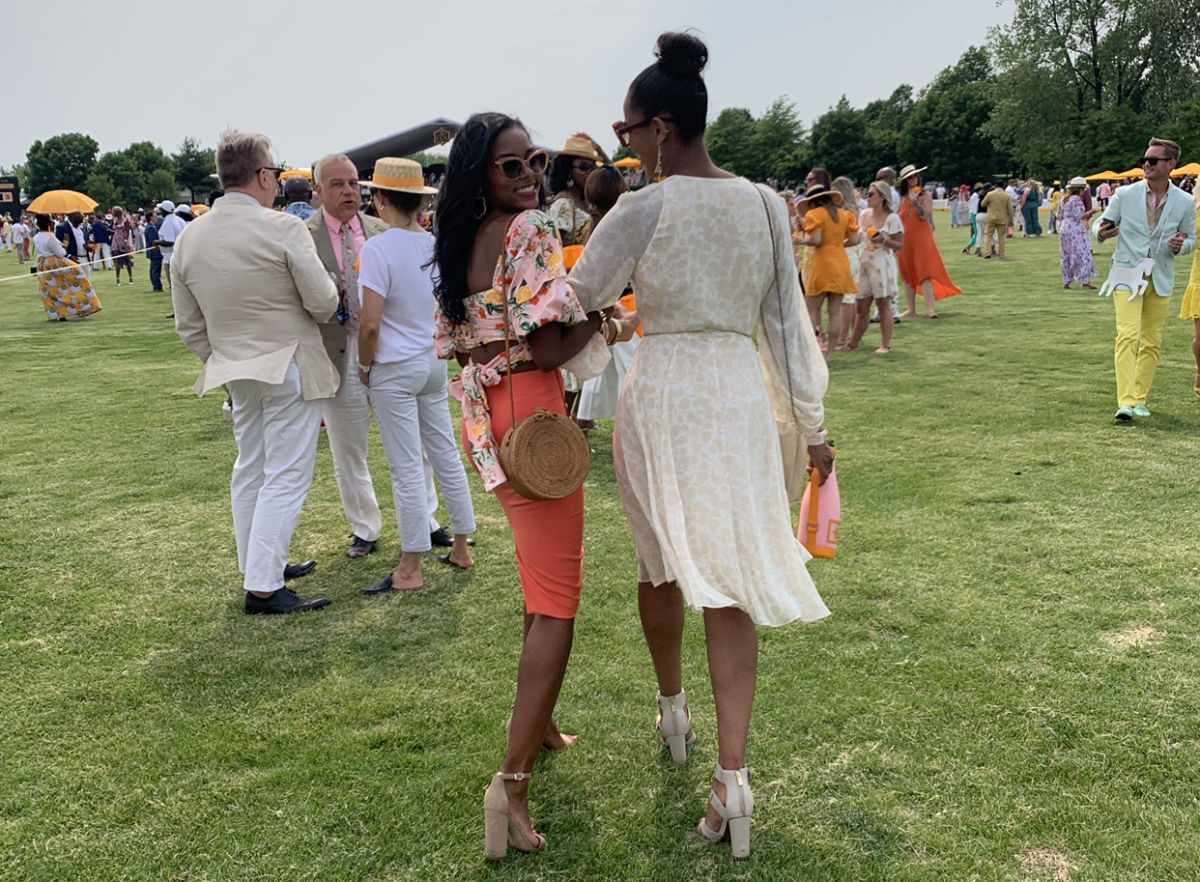 Speaking of becoming friends with total strangers, I recommend bringing your own squad to this event. We were a group of 4 and it worked out perfectly!! While there are a ton of people around, it's the most random group of people ever (think New Yorkers + people from all over the East Coast) and most people are already grouped off. I'm afraid if only my boyfriend and I would have gone we may have found it a little less exciting. This event is definitely geared towards groups, so put a few people together before purchasing your ticket!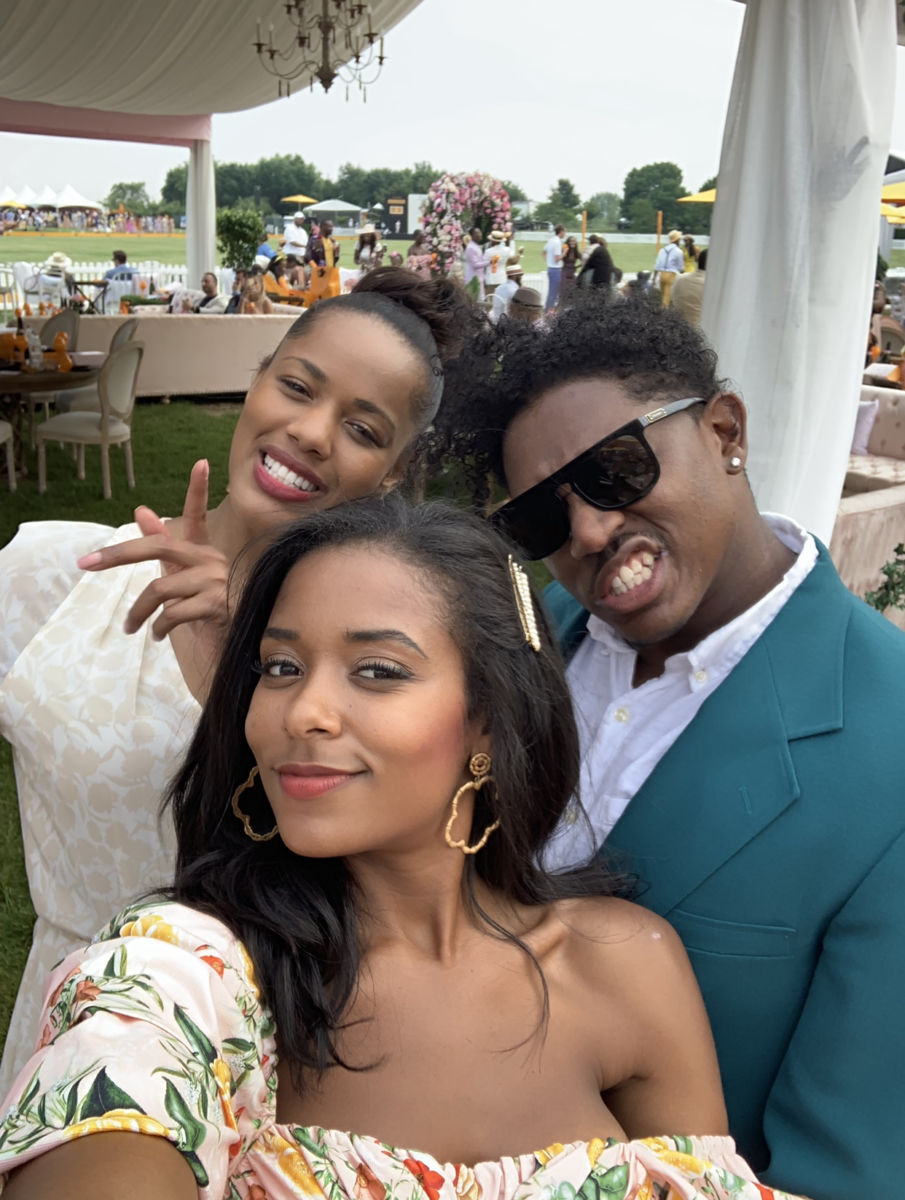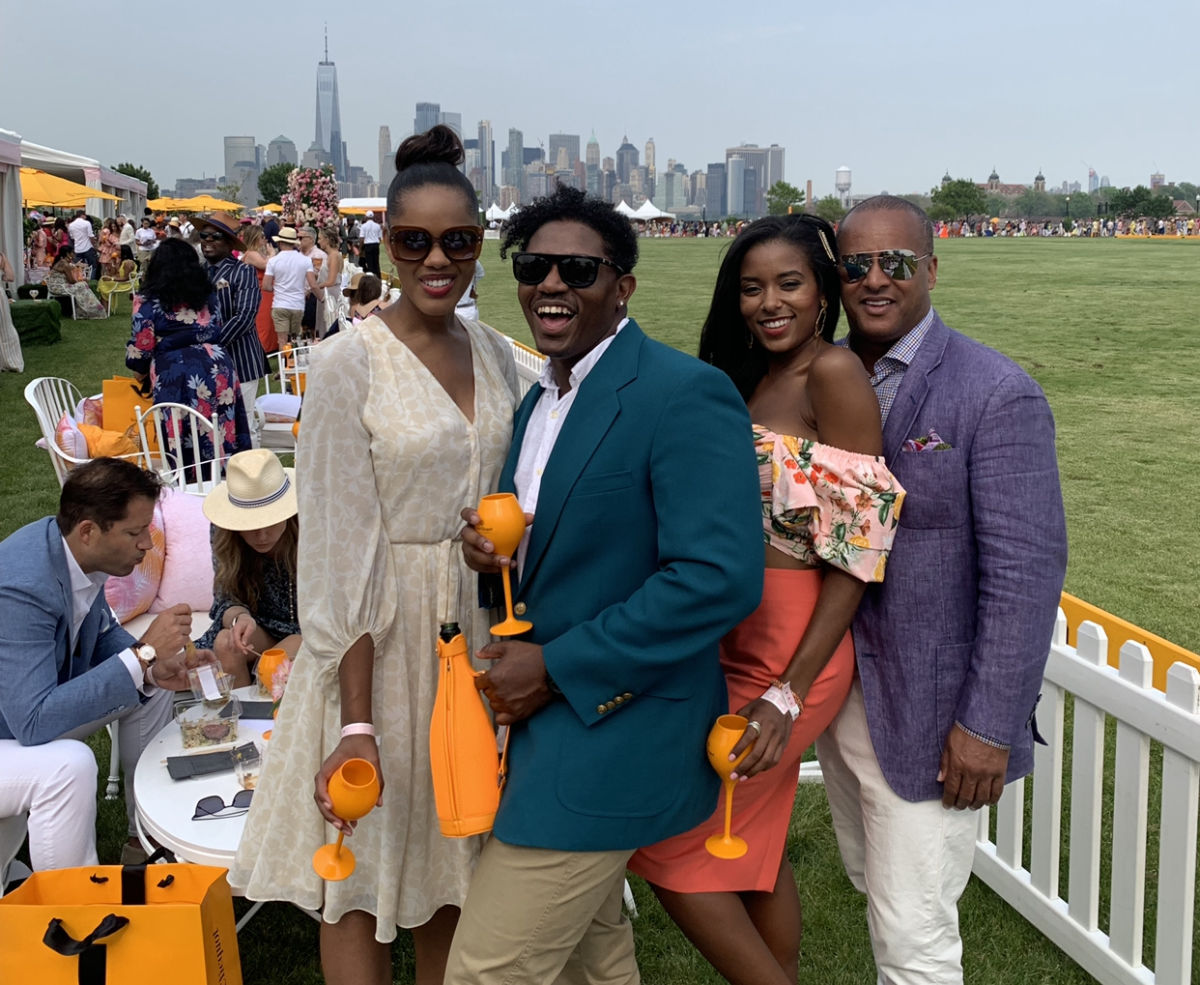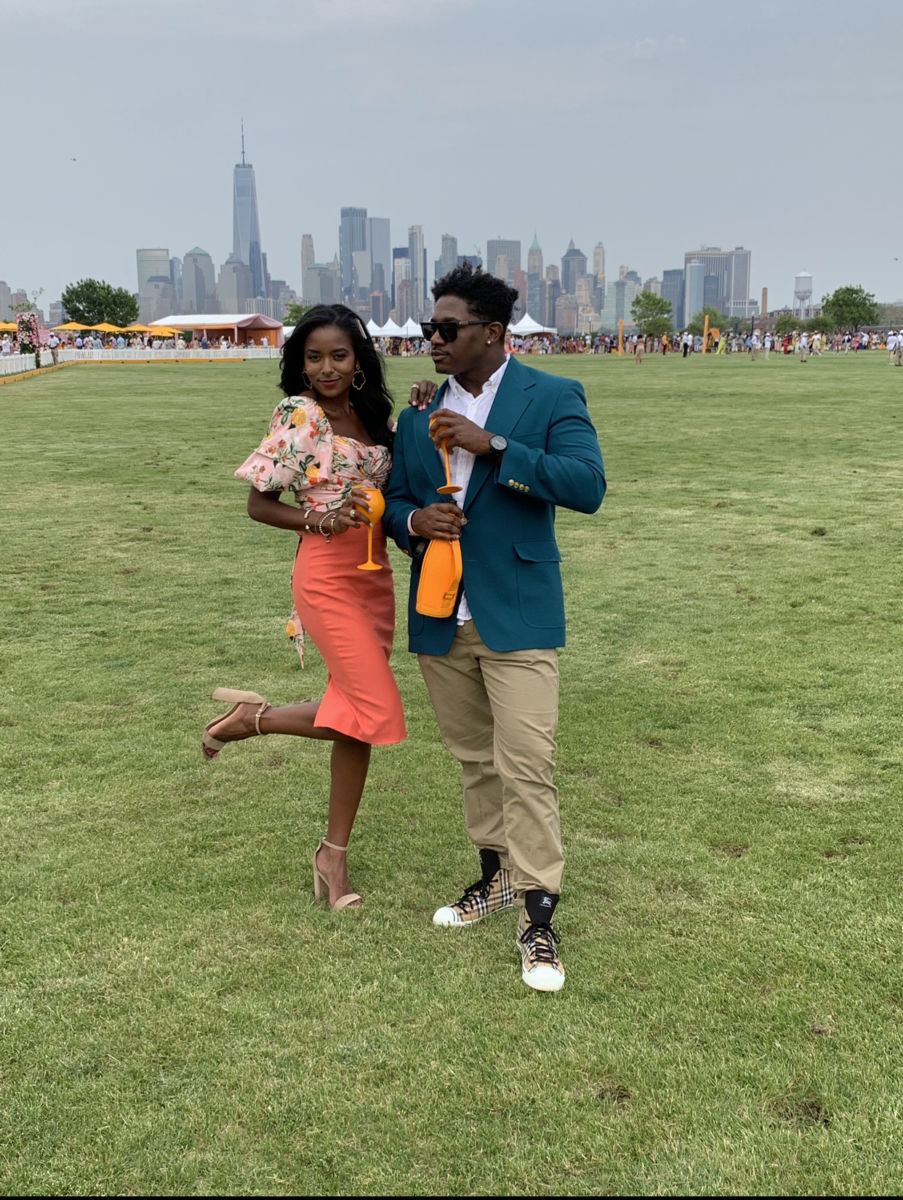 6. Budget for a $10pp pedi-cab ride to the polo fields.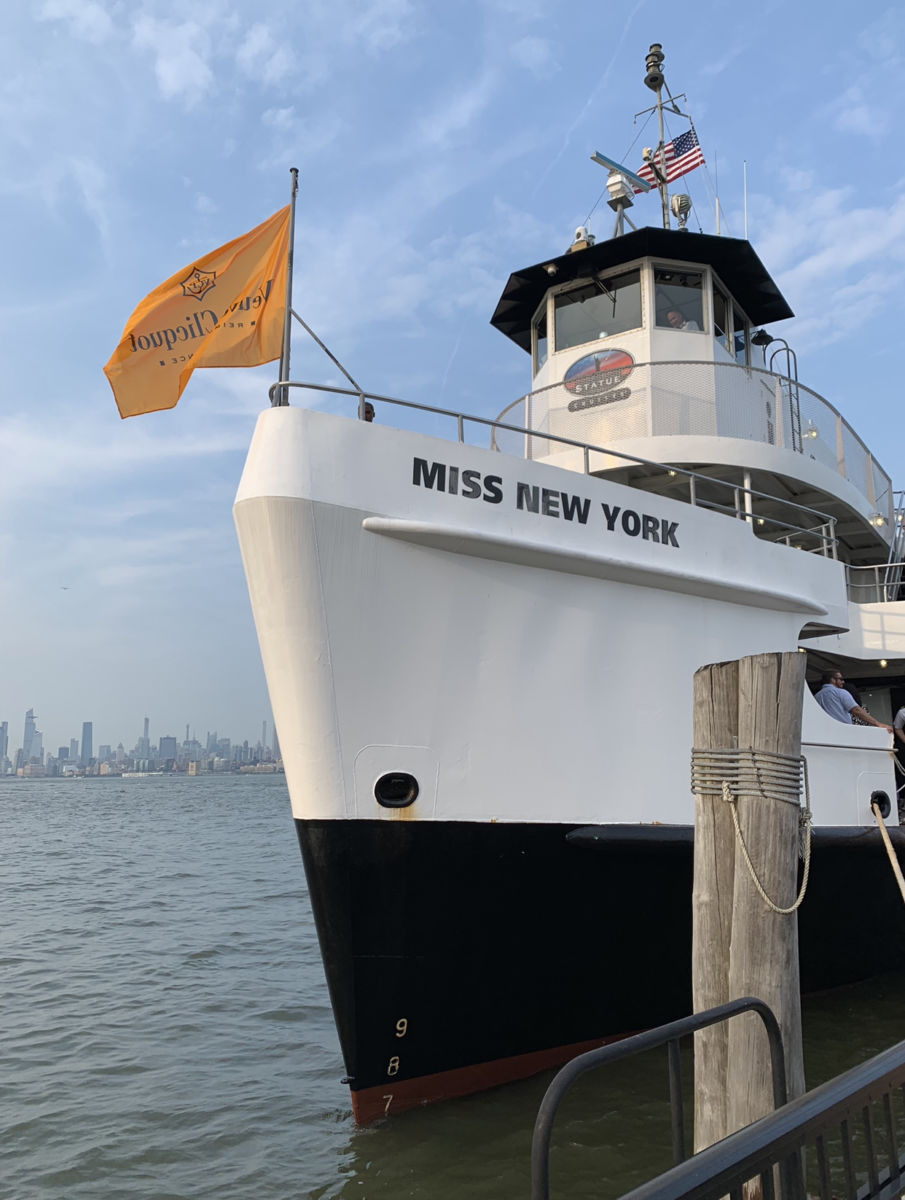 You arrive via ferry to Liberty State Park (this is already included in your ticket), but when you arrive you still have a 1.5 mile walk to the polo fields. I wanted to thug it out and just walk, but Todd & Bianca convinced me to take a pedi-cab ride instead. At $10 per person, it seemed like such a waste, but using the pedi-cab saved probably 15 minutes of travel time and saved my feet for the long day ahead!  I don't think I would have been comfortable for that many hours had I had walked to the fields. Unfortunately, when we left they had cut off the pedi-cabs. Luckily, I was just headed to our hotel (made a pit stop to Shake Shack though) so worn out feet were ok.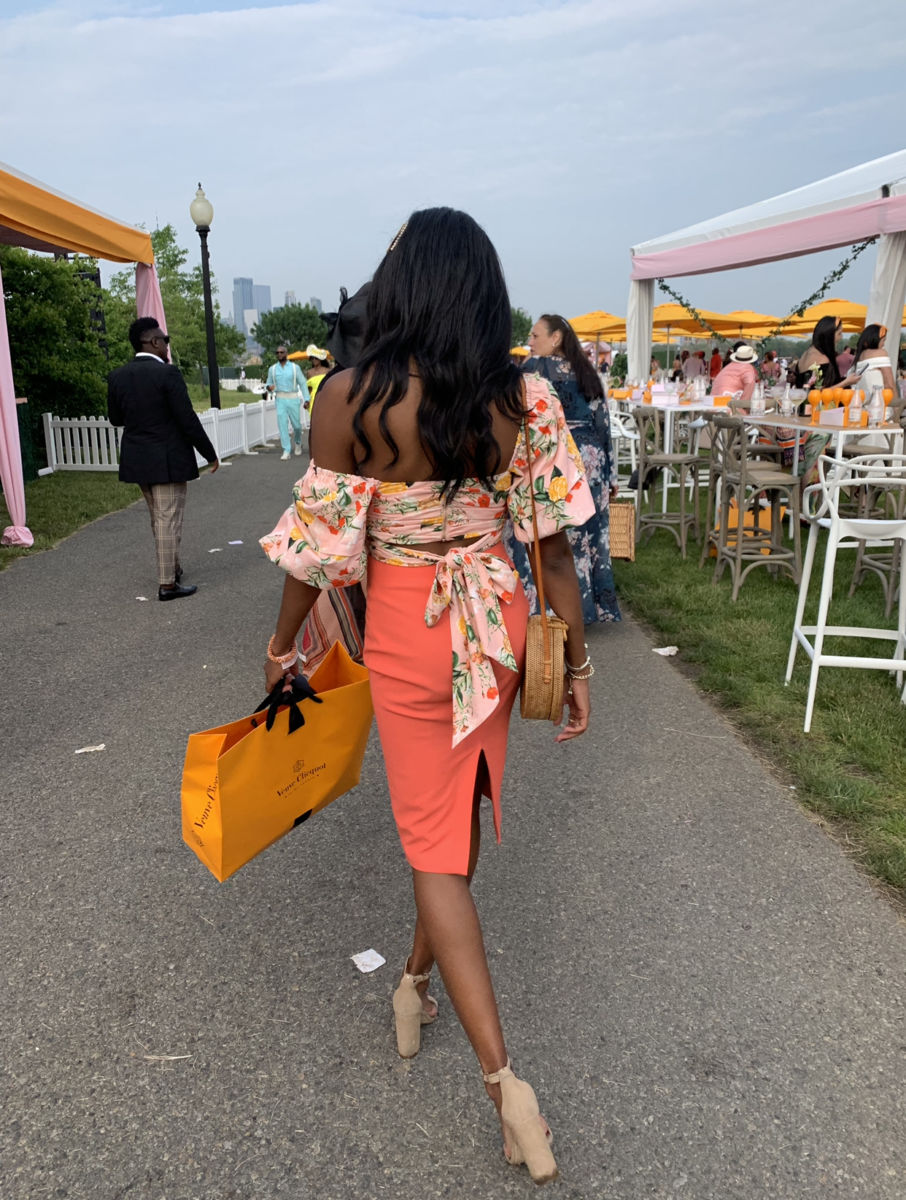 Planning to attend the Veuve Clicquot Polo Classic in 2020 and have questions? I'd love to help! Leave a comment or send me a message on Instagram!
UPDATE: I've been told the 2020 match will take place on June 6th, but can't officially confirm that!