Now that we're entering the early summer months where the afternoons are warm, but the evenings are too humid, we can't help but look for excuses to gather, enjoy the outdoors, and hopefully find something to celebrate. If you're hoping to do that around a table here are 6 tips for setting a beautiful tablescape!
By this point, y'all know how much I love to set a beautiful table! I truly believe the point of one is to make guests feel comfortable + relaxed enough to engage in good conversation. But I also know the task (and pressure) of setting one can be intimidating to a host. So I've used my experience to come up with a few simple ways to your next make one a little more exciting than your last.
1. Get creative with your centerpiece!
A centerpiece doesn't just have to be flowers! You should think about the theme of the event and use that to inspire you. Candles and figurines are fun, unexpected additions, and it's always more visually appealing to play with levels (just beware blocking the view of a guest).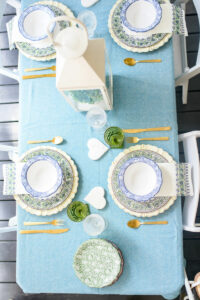 2.  Only place cutlery guests will actually use.
Tablescapes can sometimes feel too stuffy and even too cramped. One way to eliminate both of these feelings is to only place the cutlery that will actually be used. You may not need both forks and knives. If you do, try collecting after each course and lay down a fresh set.
3. Have a water cup + another cup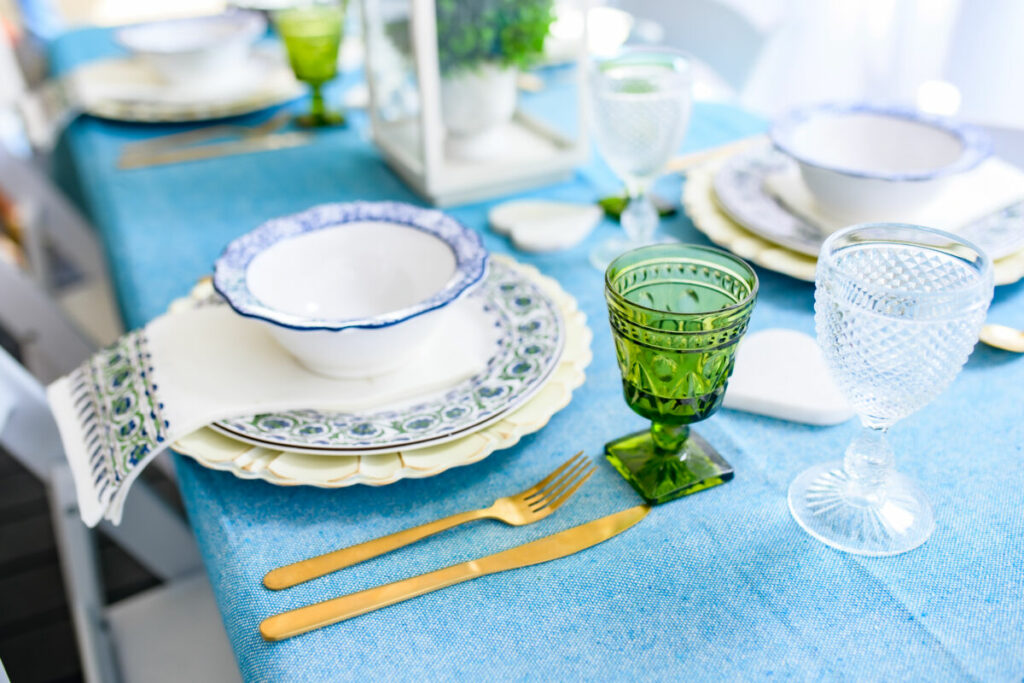 4. Don't be afraid of COLOR!!!
Nothing is more beautiful than a colorful tablescape. Mix and match colors that you may not wear together, or textures that may feel opposite. This is one place where monochromatic does not feel luxurious.
5. Quality linens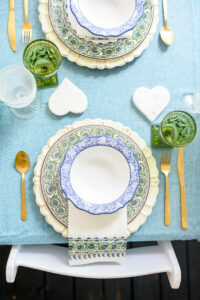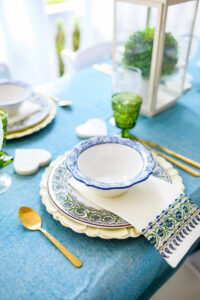 6. Things don't have to match
I think one common misconception is that every setting has to be exactly the same and that's just not true. Chances are you may not have 6 or 8 or 12 of something, but that shouldn't stop you from including the ones you love!! The table should be balanced, yes!! There should be a reflection of itself somewhere. I feel best when there are even numbers, so I tend to use that as my rule of thumb.