One thing I didn't do a good job of keeping up with after becoming a mom was my blog's monthly installment of 10 things!
On the 10th of (nearly) every month I would provide a list of 10 things in different categories. Those categories ranged from advice on how to be a lady to what items you should buy to update your porch. And I kept it up for nearly 3 years.
But one "10 things", in particular, caused a little stir. I was too shy from giving birth to my son and my anxiety was high! I was nervous and really didn't know what to expect! As someone who tries her hardest to stay in control situations, the anticipation of becoming a mother was testing me to my core.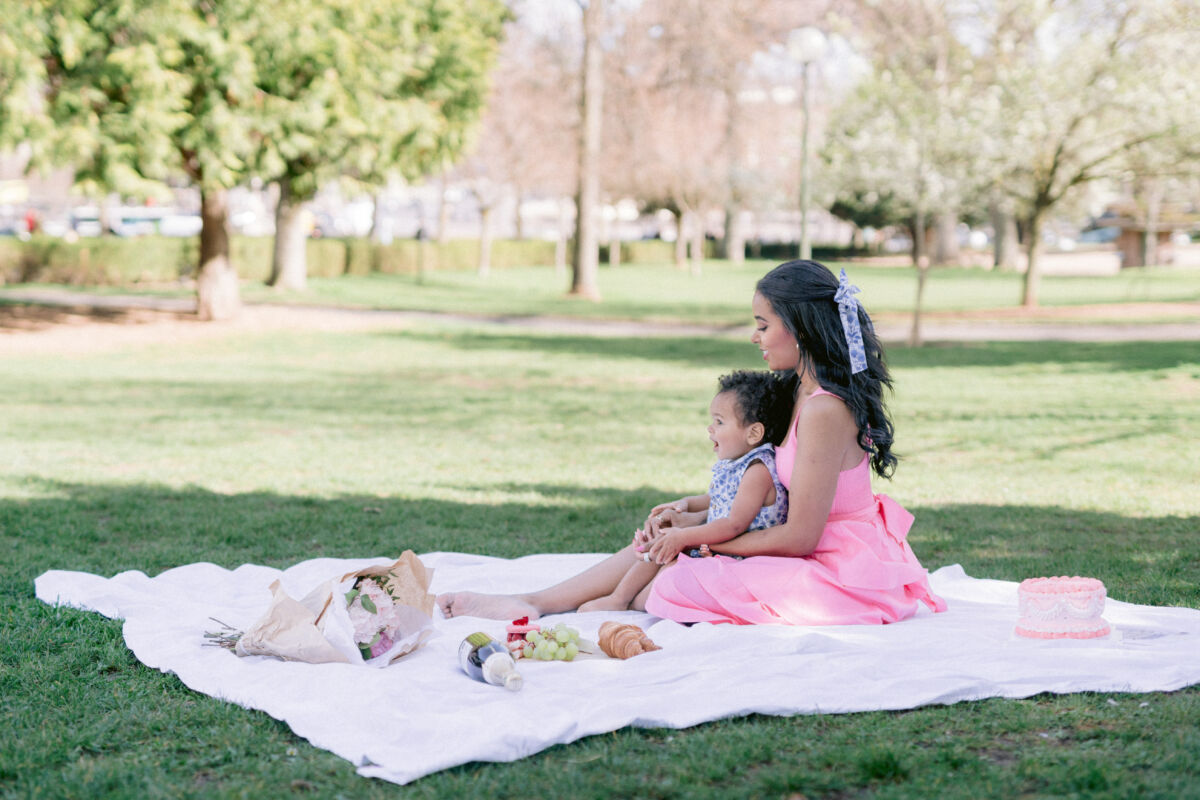 So, I did what I always do… I wrote about it! But I figured I could turn it into a blog post and make it that month's 10 things installment, on the theme for the month, 10 things I'm most nervous about becoming a mother! I was honest, I was raw, and I figured I couldn't be the only person that ever felt this way. But, though I did have some great support from this community, I rubbed a few people the wrong way.
Yet, I stand by my feelings and my honesty and hope that in some way that post did help some other mom-to-be who felt like her fears were abnormal.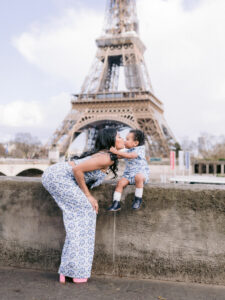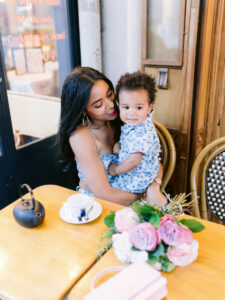 In honor of Mother's Day this year, and me now being a 19-month vet in the mama game, I wanted to revisit those fears and reveal if they were even worth worrying about:
Not getting enough sleep: The horror stories are true…nights with a newborn really are that hard. And even though there was a period of that time when I had someone helping us, I was still constantly exhausted and worn out. And while the newborn snuggles and the love you have for this little person really do make it all worth it, it also helps to know that it really is just a phase. We graduated from waking up 2x time, to just one, and then eventually none! It's so rare for Teagan to wake up in the middle of the night now. So to all the mamas in the trenches or gearing up for them, just remember– this too shall pass!
Losing connections with friends: When you become a mom it's really hard for you to leave your baby. But you also don't want to feel stuck at home! So any occasion that allowed me to do something + have my baby tag along was first priority. To no fault of their own, people without babies usually don't look forward to hanging out with babies (and who could blame them?), so it's not abnormal to become closer to a new group of women at this time. However, a true friend will want a connection with your baby no matter what. Hold on tight to those people and go out of your way to keep them around!
Not feeling comfortable in my body: There were months when I just didn't feel like myself. My body had gone through sooo many changes and I didn't recognize myself physically. But the moment I started realizing I'll never be "the same" is when things got better for me. Acknowledging that my body performed a miracle and if it's true that my heart would never be the same, how could I expect my body to be? That was sooo freeing. And eventually, after I stopped worrying, I slowly began to fit into pre-pregnancy clothes again.
Having to take a step back from my business: I'd be lying if I said my business didn't take a back seat to my business, especially during business hours, but I'm sooo soo thankful to have built a team that is able to keep things moving along so I don't have to be so dialed in every waking moment. But on the flip side, there are times when I have to choose my business over my baby. And though I hate it every time, I feel a little less guilty knowing that I'm providing for his future and one day he'll thank me for it.
Growing distance within my marriage: I'm happy to report that my husband + I are happy and have really enjoyed becoming parents together. But I'd be lying if I said I didn't understand how distance could creep between two people that love one another after an additional person is added to the mix. Between the sleep deprivation, the raw emotions, and the natural fact that one person is going to have to dedicate more time to this new person is a recipe for (potential) disaster. But we made a point to be really honest with one another leading up to Teagan's birth. We shared what we needed the other to say, do, and make us feel. And though there have been really hard moments in our marriage over the last 19 months, we've been able to push past them. One of my favorite parts about my husband is how he is with our son. I am beyond thankful to get to know him in that way.
The inability to get up + go: This was a true concern of mine bc so much of my world operated in this way, but what I've learned is babies adapt. Sure, there are things they need and times at which they need it, but they only know life as you provide it for them. Teagan has been on the go since he was weeks old lol. I think the trick is recognizing what your life requires and then figuring out how you can make that work with your baby's needs. I get asked allllll the time, "Teagan must travel soo well", to which I always reply "Teagan travels like a baby" Haha. Nothing about it is easy, but I've figured out how to make his needs work in that situation (for now at least)!
Constant worry about his development: This is something I can't make anyone feel any better about. I worry about him constantly: did I take too long to switch to sip cups, is his immune system strong, did he use his pacifier too much, does he say enough words?? The list is endless and I think about it daily. But my mom tells me the worrying never stops. I'm in my mid-30s married with a kid and she says she still worries about me… so there's that!
Breastfeeding: Another thing that plagued me for weeks! I didn't breastfeed nearly as long as I wanted to. I wish I had been given more assistance, and I wish I asked for help earlier. But I did read a book a few weeks before I gave birth that made me feel like if I didn't breastfeed my son was doomed and that put soooo much pressure on me. But the saying "fed is best" is soo true. My OB freed me of the notion that I had to give him breast milk. And I did get past the colostrum from the first 3 days, so I'll count that as my win!
Physical pain of labor: I don't know why, but this kept me up at night. I'm a big baby when it comes to pain and was soo soo afraid to go through with labor. But I swear that's why I'm alive during this time period of modern medicine. That breastfeeding book that I just mentioned all but crucified mothers that had an epidural. They tried so hard to convince me that it was wrong, and for a while, I bought into it. But while sitting in triage in the worst pain ever, right after my water broke, the nurse told me I was only 4cm dilated and that we wouldn't push til I made it to 10cm (which would take roughly 1 hr/cm), I caved and got the shot. BEST DECISION EVER! I soon relaxed and fell asleep before being woken up to push for just one hour and then I got to hold my sweet baby boy in my arms. I know it isn't always an option for everyone, but I'm so thankful for modern medicine.
Postpartum depression: While I feel blessed to say that I don't think I ever fell into depression after giving birth, I can totally see how this would happen. Emotions are soo raw, every part of life is completely different, and you're running on a lack of sleep so you're already delirious. But I don't take credit for not reaching that point. I have to give thanks to my village, the people in my life that stood beside me during that hard time. The people who came over to help just so that I could sleep, the people that helped feed my family, and ensure Teagan had what he needed. The people who changed a diaper, who invited BOTH of us to lunch, who called to hear my voice to make sure I meant it when I said "I'm fine", the people who allowed me to feel like I was the same but still embrace that I had changed completely. I will be forever grateful to them. But I also think writing my feelings down helped. I had a breastfeeding journal that had 5 lines at the bottom of every day. It felt palatable, ending each day with just a couple of sentences instead of trying to fill an entire page. My feelings weren't always justified, but they were always honest. And it felt good to have somewhere to share them where I didn't have to feel judged or regret what I said. 10/10 recommend.
How has being a mother been different from what you expected while you were pregnant? Leave your thoughts in the comments below.
Xx MPR