With the kids finally out of school for summer break, we decided to take a trip down to 30A with some friends. If you haven't heard about 30A, I hadn't either, so don't feel bad. I was first introduced to the scenic highway in the panhandle of Florida when the Miss Tennessee from my class at Miss USA got married there a few years back. Since then, I have continued to hear how great it is from other friends and now bloggers, so we wanted to see what all the hype was about. I am here to tell you it definitely did live up to the hype!
Located on the Gulf of Mexico, 30A is a cluster of 16 quaint beach towns. Each town has its own distinctive charm and history, but the most notable stops on the highway are Rosemary Beach, Alys Beach, and Seaside. There was so much to explore between food and shopping. However, what we loved most was how laid back and chill the week was at this destination. Here are a few of my favorites from our trip.
Where to Stay:
Alys Beach makes you feel like you are in the luxurious Greek islands! The attention to detail and luxury is impeccable. From the homes to the stores and restaurants, everything is breathtaking. Alys Beach has the finest culinary experiences, amazing shopping, lots of outdoor activities, and many amenities. If you are looking for pure luxury, this is where it is at!
Rosemary Beach is one of the many different towns to stay in along 30A. With a wide variety of vacation rentals, restaurants, shopping, and more, there is something for everyone. Everything was biking distance away, making it easy to travel around. We absolutely loved our vacation rental in this town!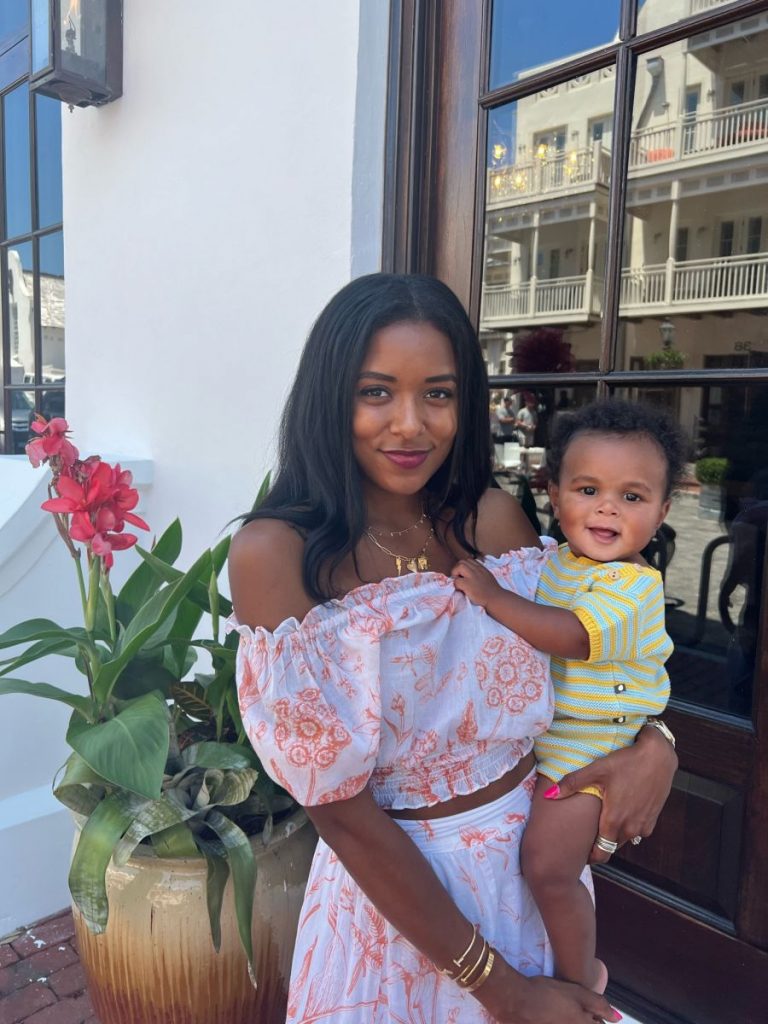 This boutique hotel is the perfect stay if you are looking for a hotel instead of a rental. You will be pampered staying here with elegant accommodations, ocean views, a AAA Four Diamon restaurant, the poolside spa, and many other amenities. Throughout the hotel, you will find beautiful local artwork connected to its West Indies-inspired community founded as a coastal retreat.  As you walk out the front of the hotel, you are only steps (or a bike ride) away from all that downtown Rosemary Beach has to offer.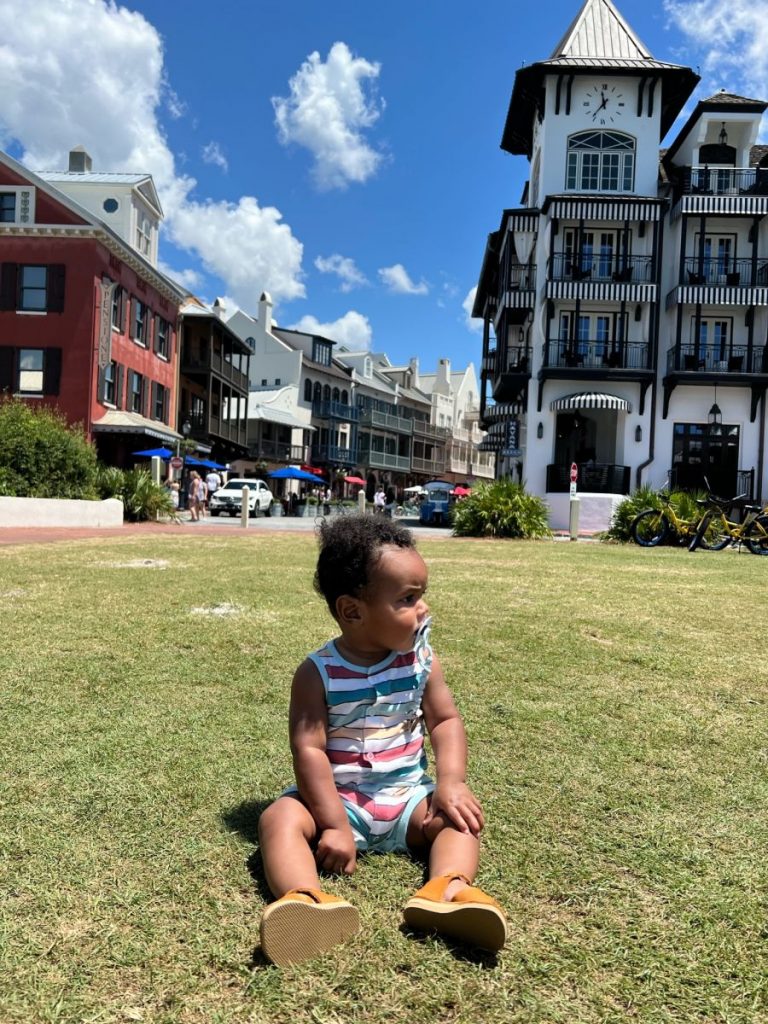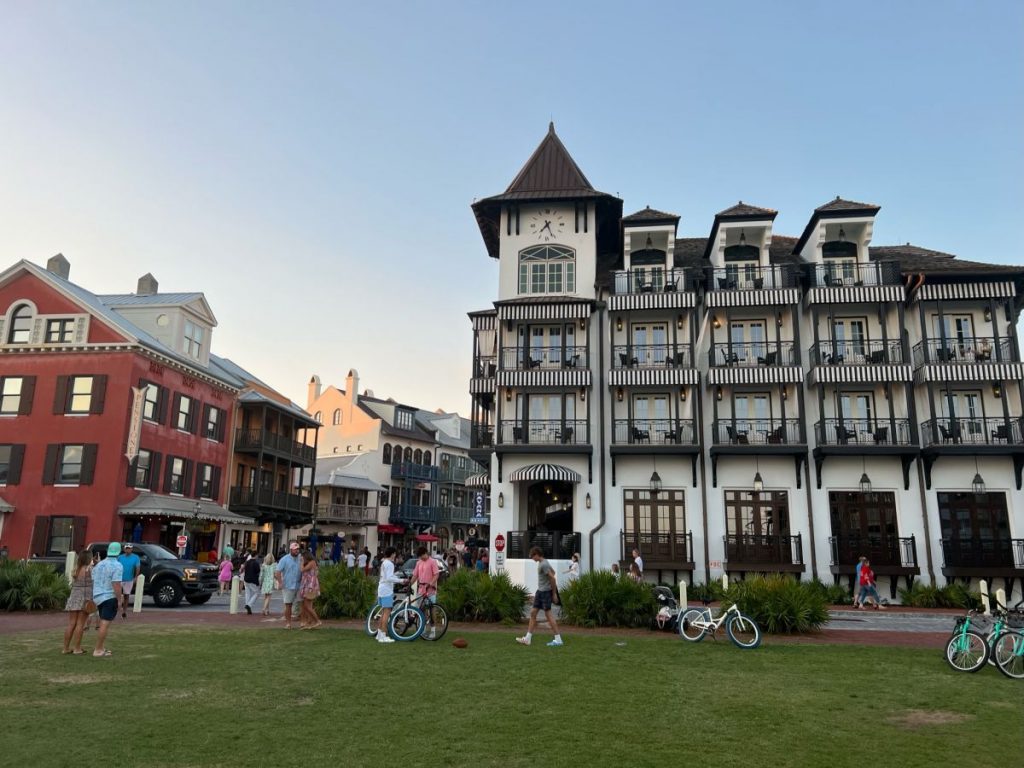 Or where we stayed in Sandy Shore
Located on a quiet cul-de-sac sits this beautiful 8-bedroom and 8-bath home. With enough space for 16 people, it is the perfect rental for multiple families or large groups. We loved the modern coastal design of this home and having our own pool was a plus! The neighborhood had close-by private beach access making it easy to travel to the beach with all the kids, and we even had complimentary beach service sets of chairs and umbrellas. Every day, we took advantage of the complimentary beach bikes to travel around town. I could not recommend this rental more!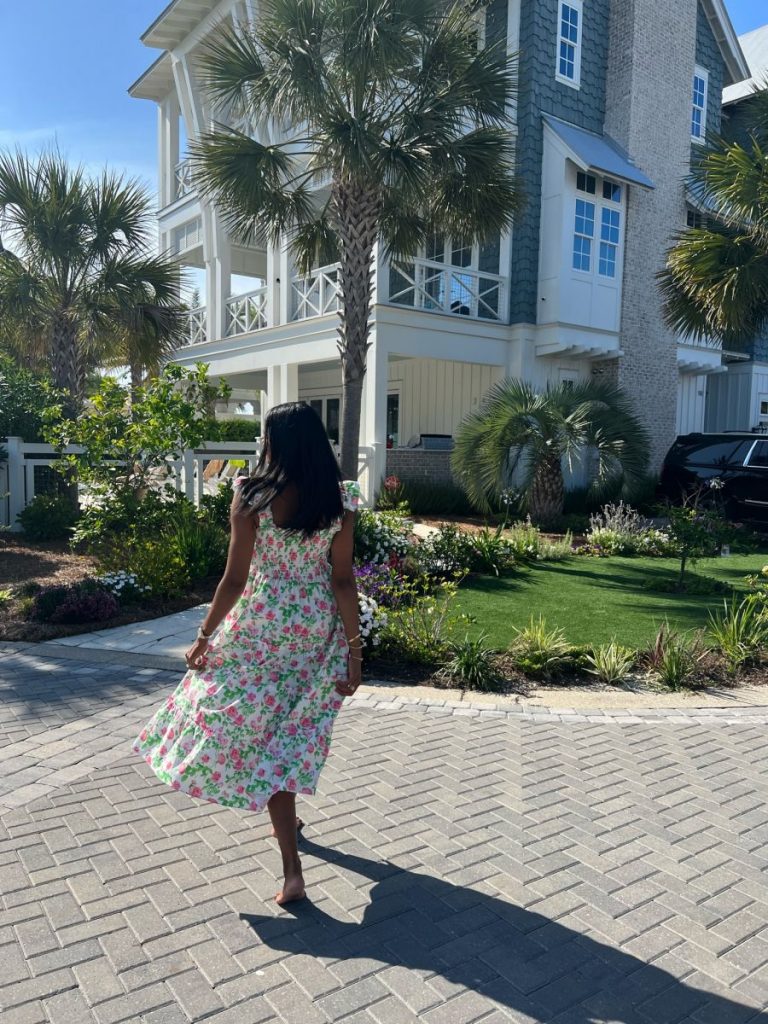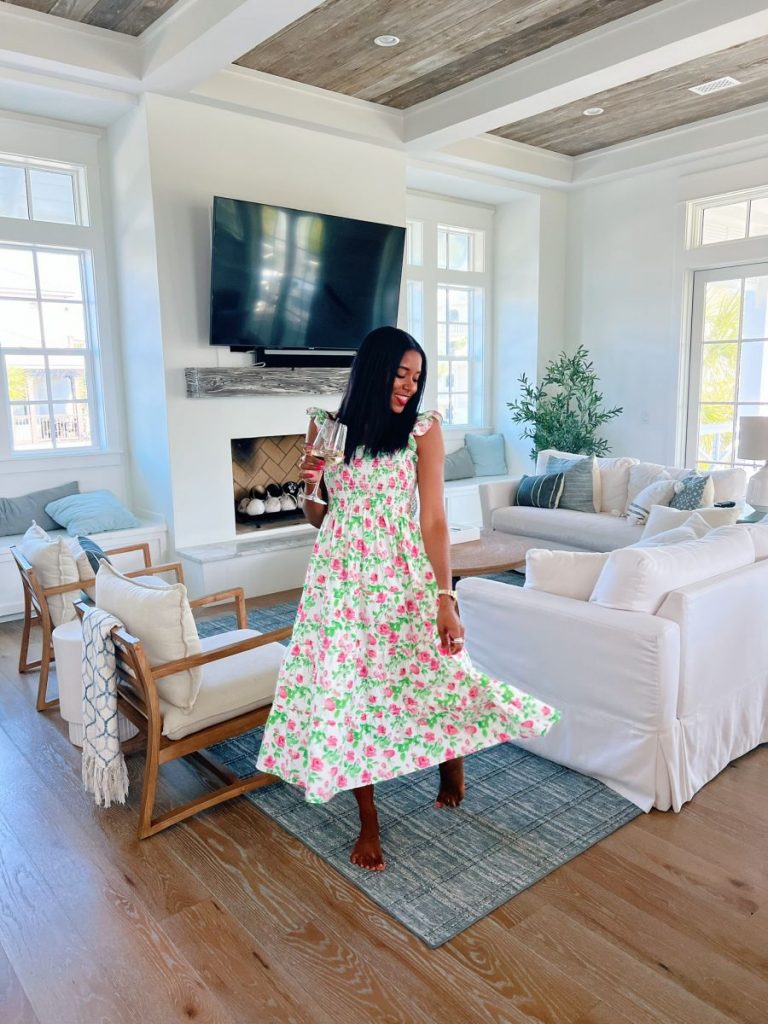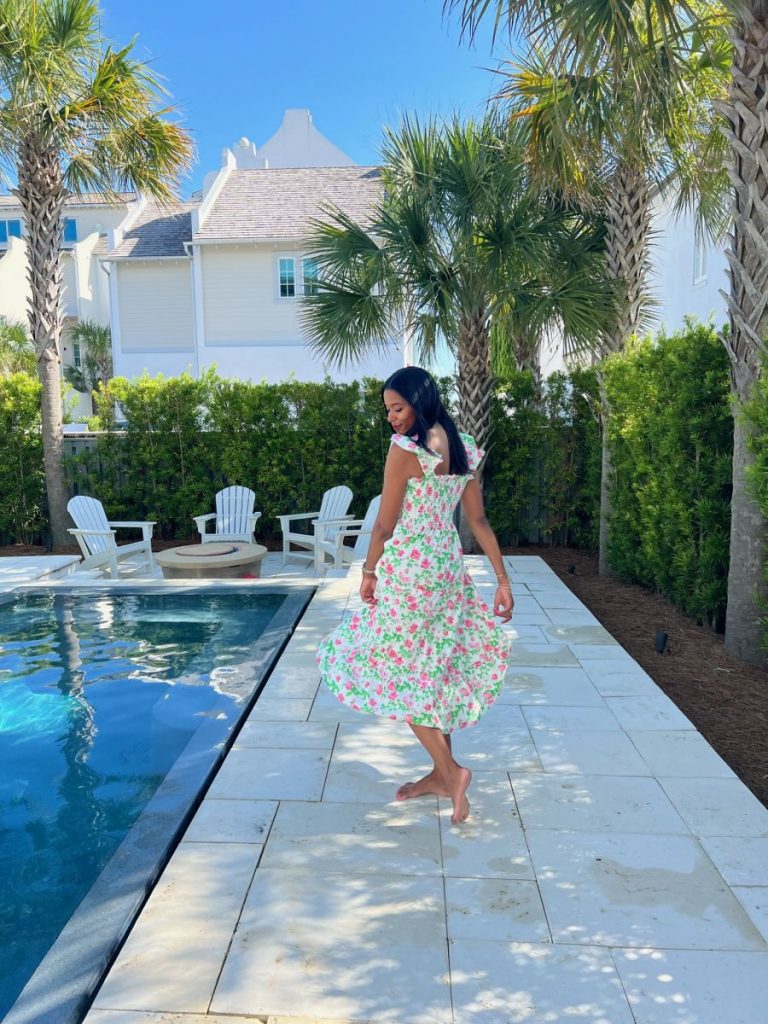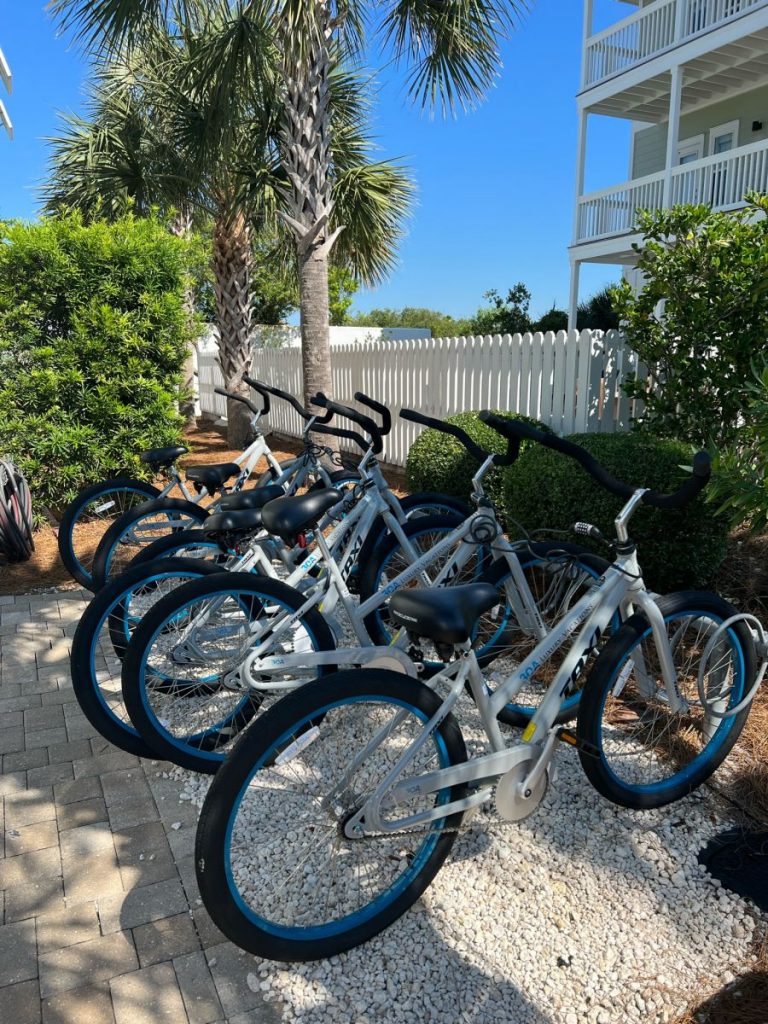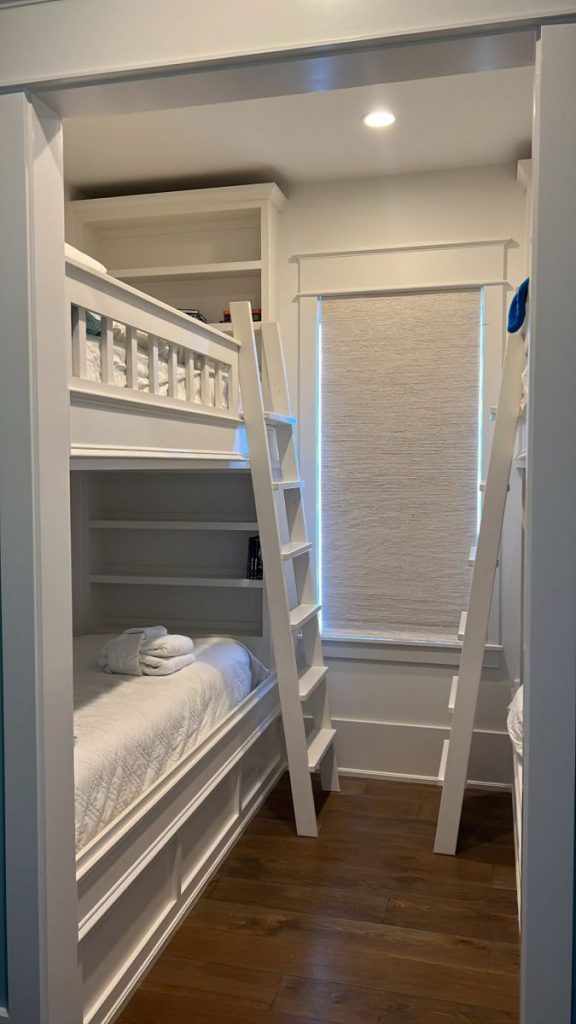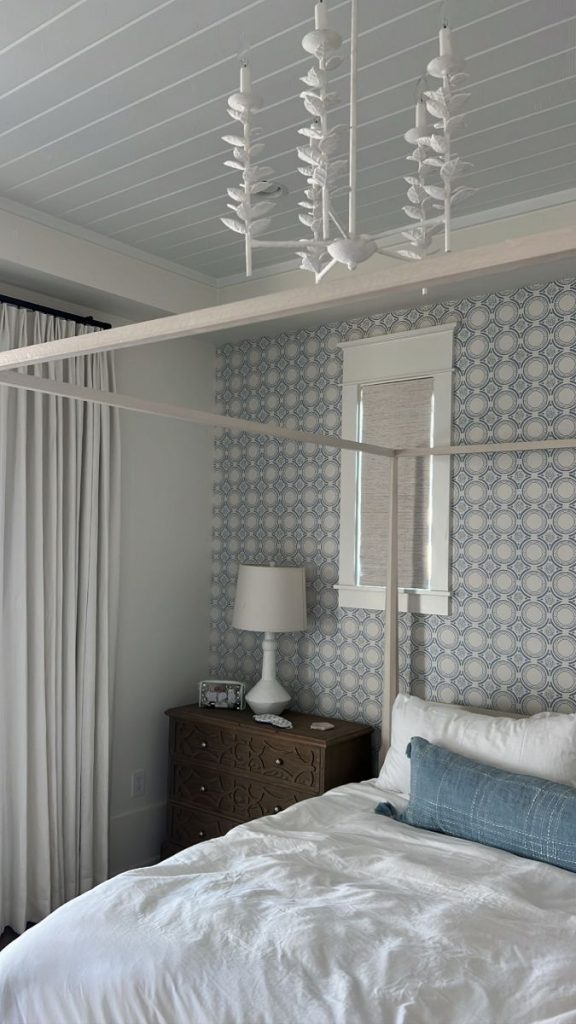 Where to Shop:
This home store located in Alys Beach had the most beautiful locally and nationally made pieces. From furniture to decor, lighting, and more, every item appeared meticulously curated. Also offering interior design services, the Mast team will work with you to envision your dream home in 30A.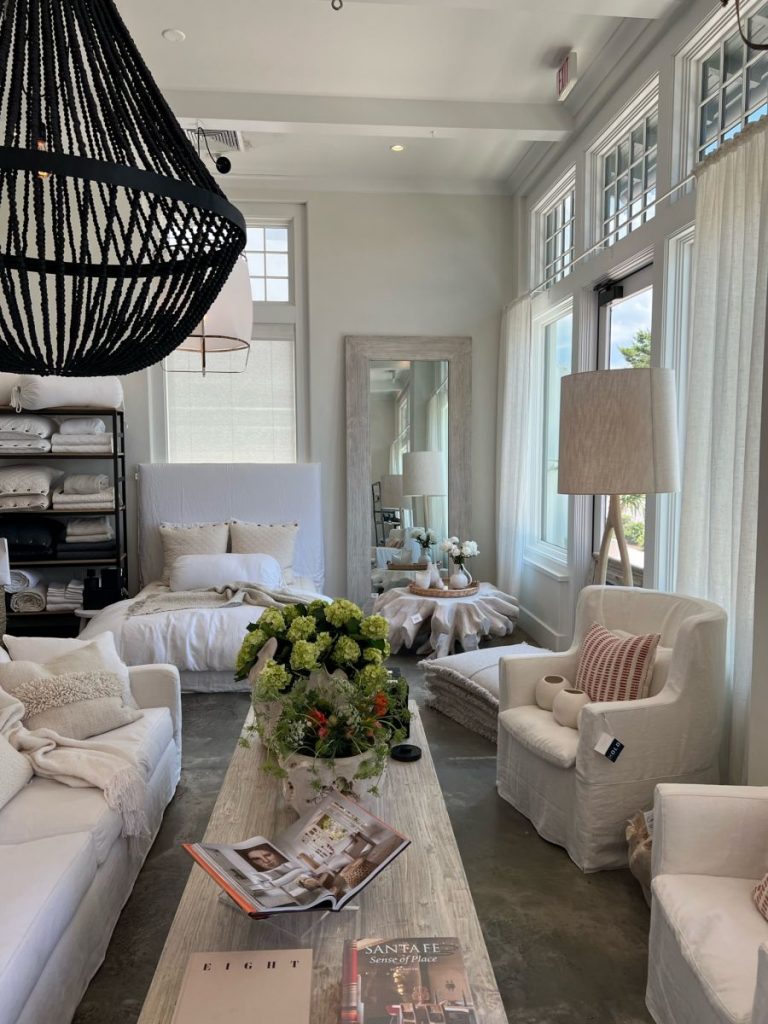 Merit is a luxury boutique with a wide collection of jewelry and elevated accouterments. The store boasted luxury from the inside out with clothing, necklaces, candles, shoes, and more.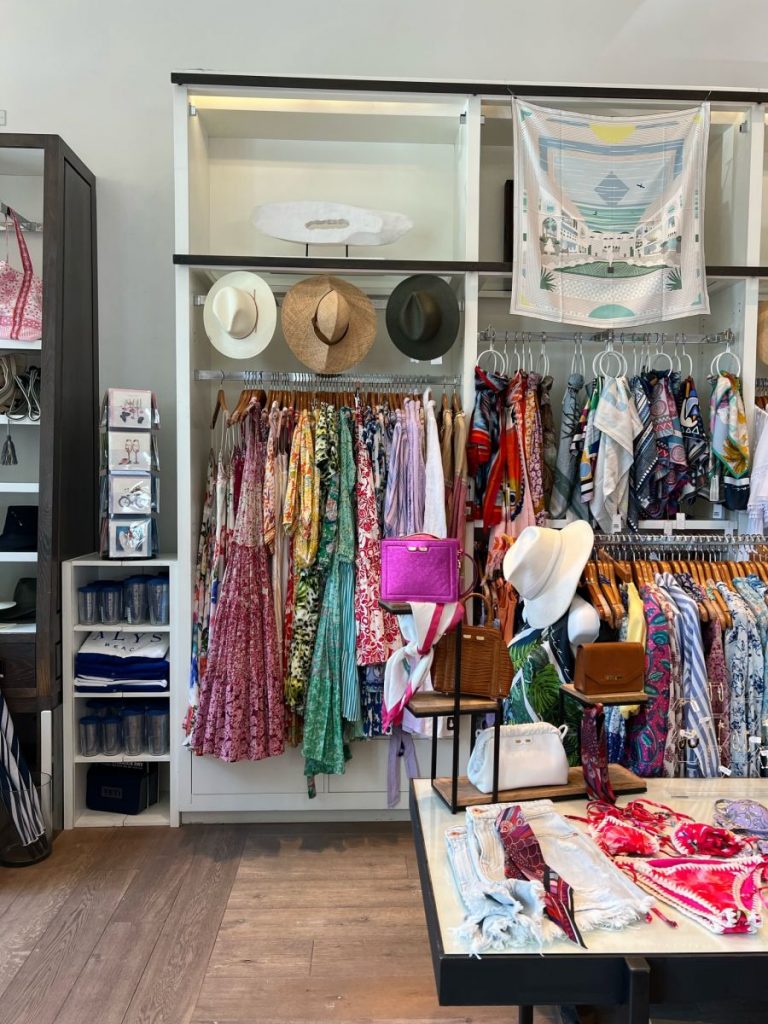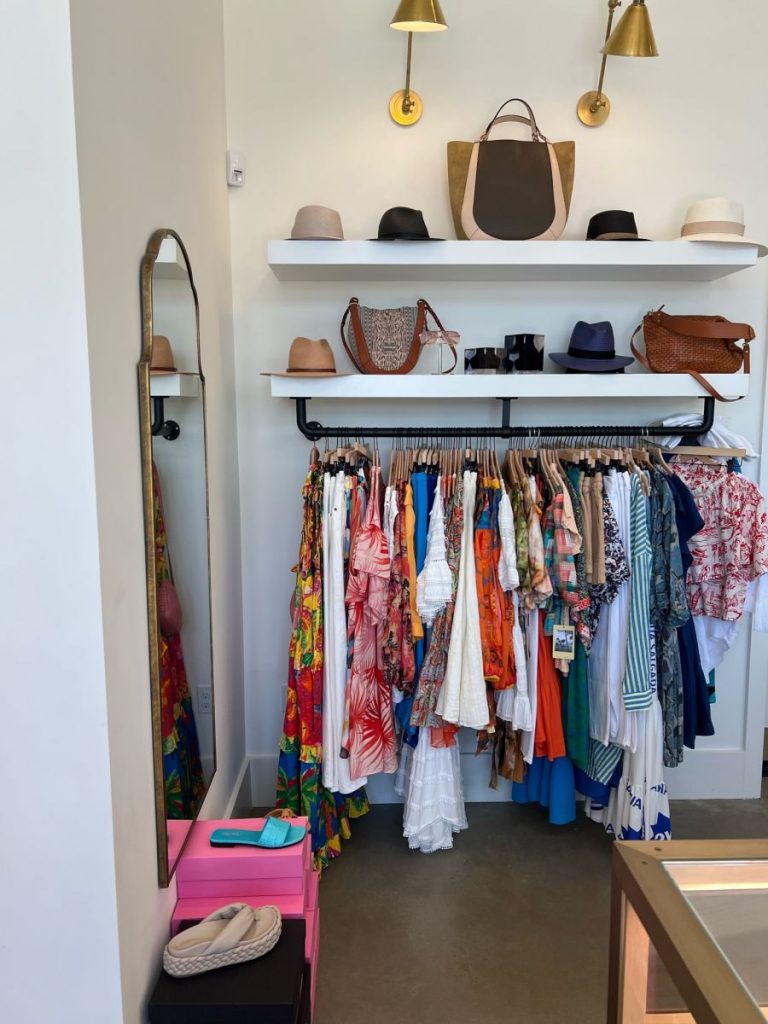 This small area of cabana shops has a selection of clothes, accessories, and shoes focused on Cabana living! There are lots of flowy caftans, linen pieces, casual cotton clothes, and fashional Seaside logo items.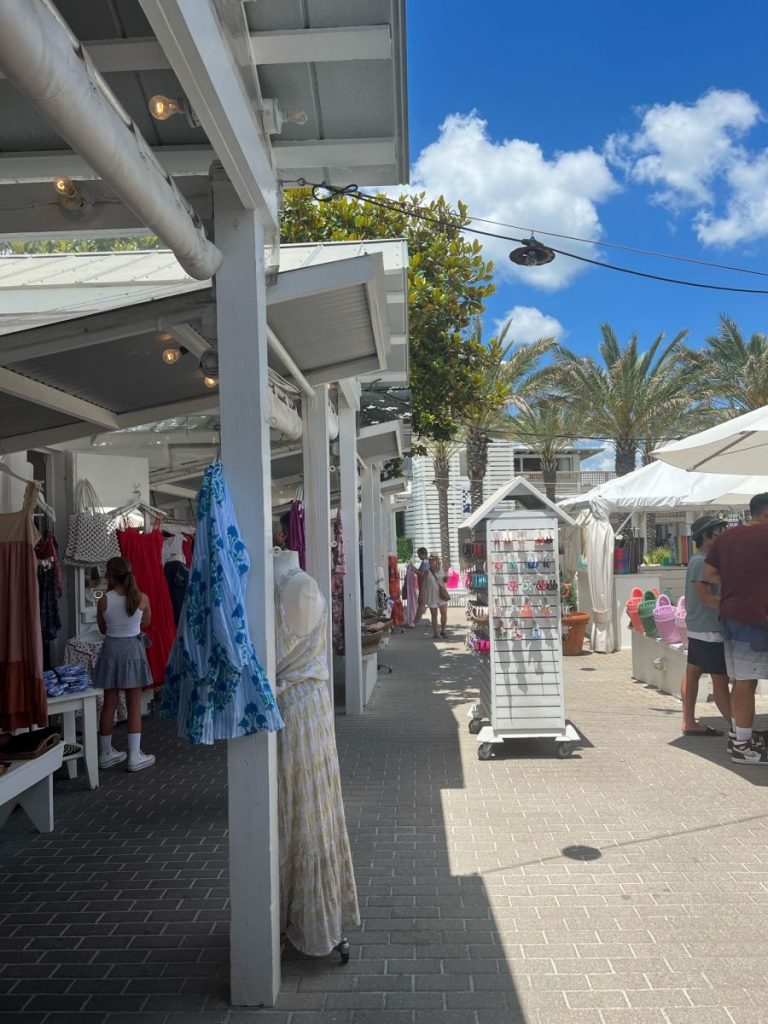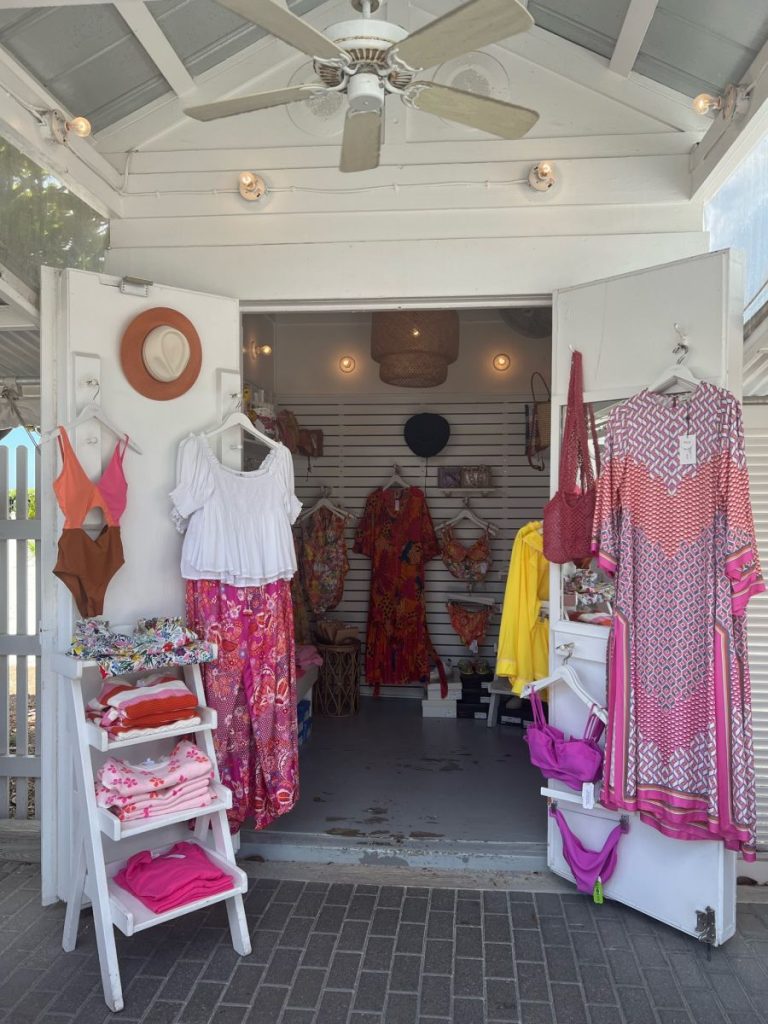 What to Eat:
Looking for a healthy bite to eat or drink? This cute cafe located in Alys Beach has breakfast all day, grab-and-go lunches, and even a fully stocked bar if you are craving a good cocktail. They are mostly known for their vegan and vegetarian fare and feature lots of healthy juices, smoothies, and fresh dishes.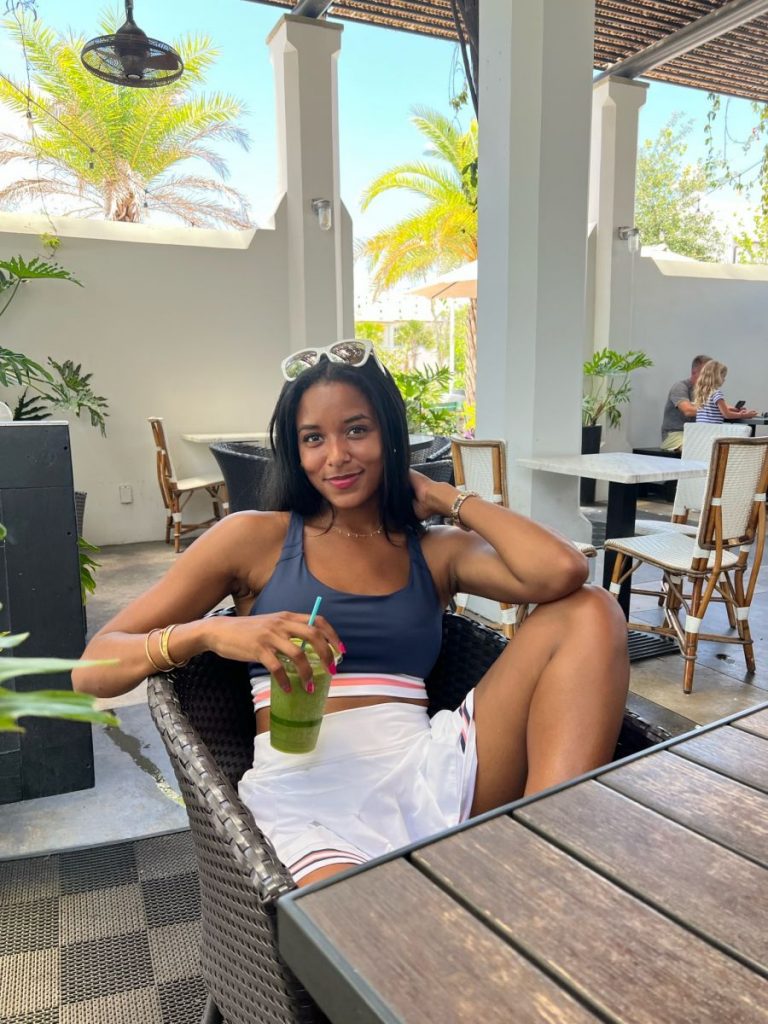 George's is also located in Alys Beach and is open for lunch and dinner. Their upscale yet casual setting serves coastal dishes infused with bold global flavors. Their menu is crafted with locally sourced, organic produce and the freshest seafood right from the coast. They even have a beautiful viewing deck where you can bring a drink and check out the Alys Beach view while waiting for your table.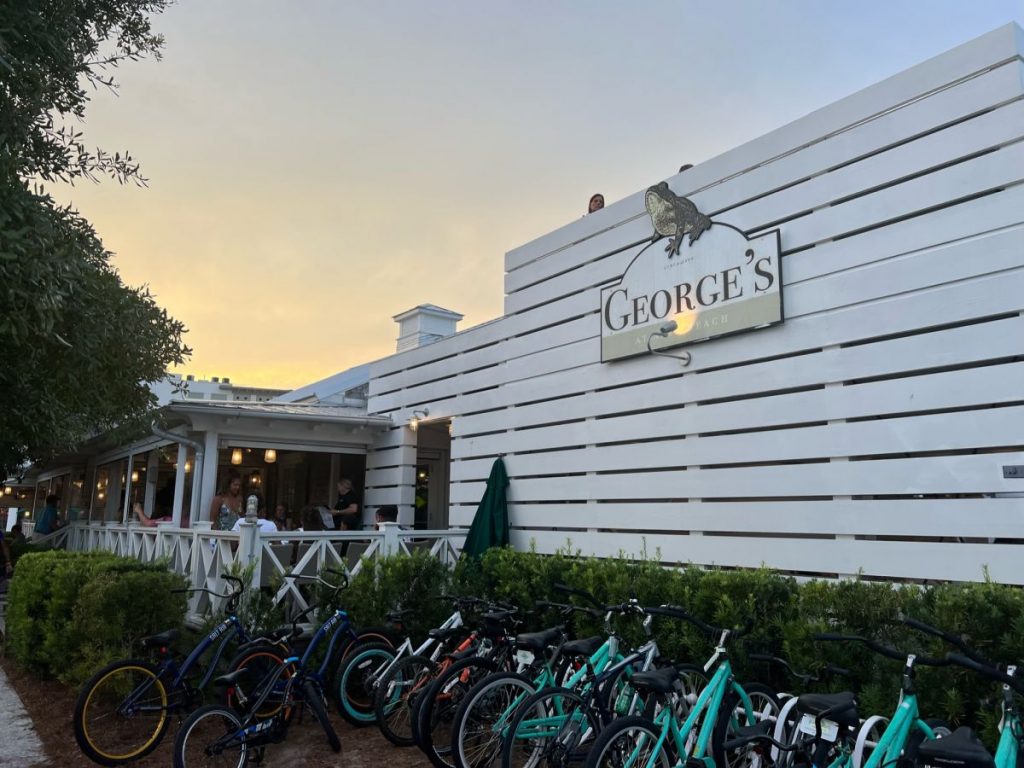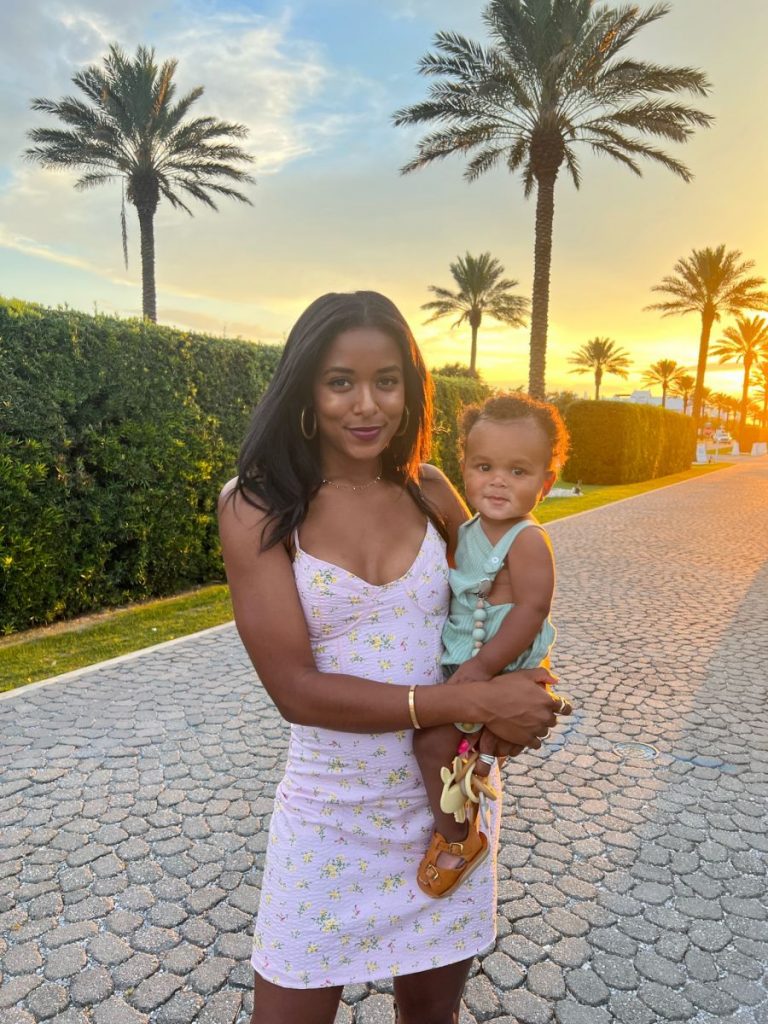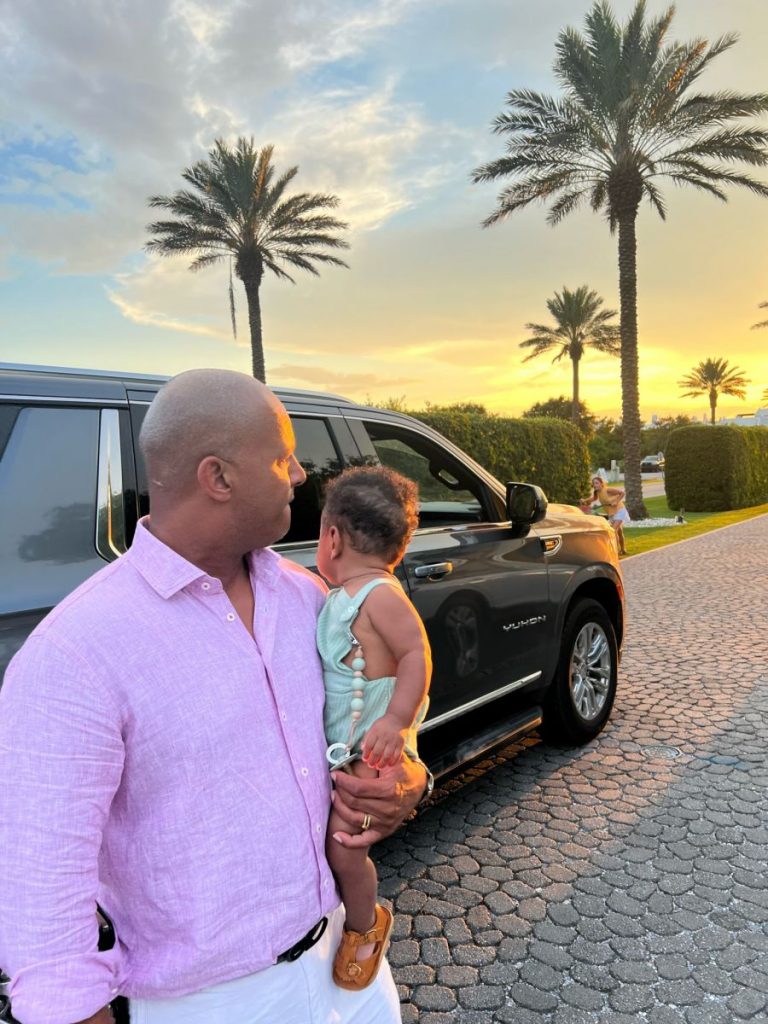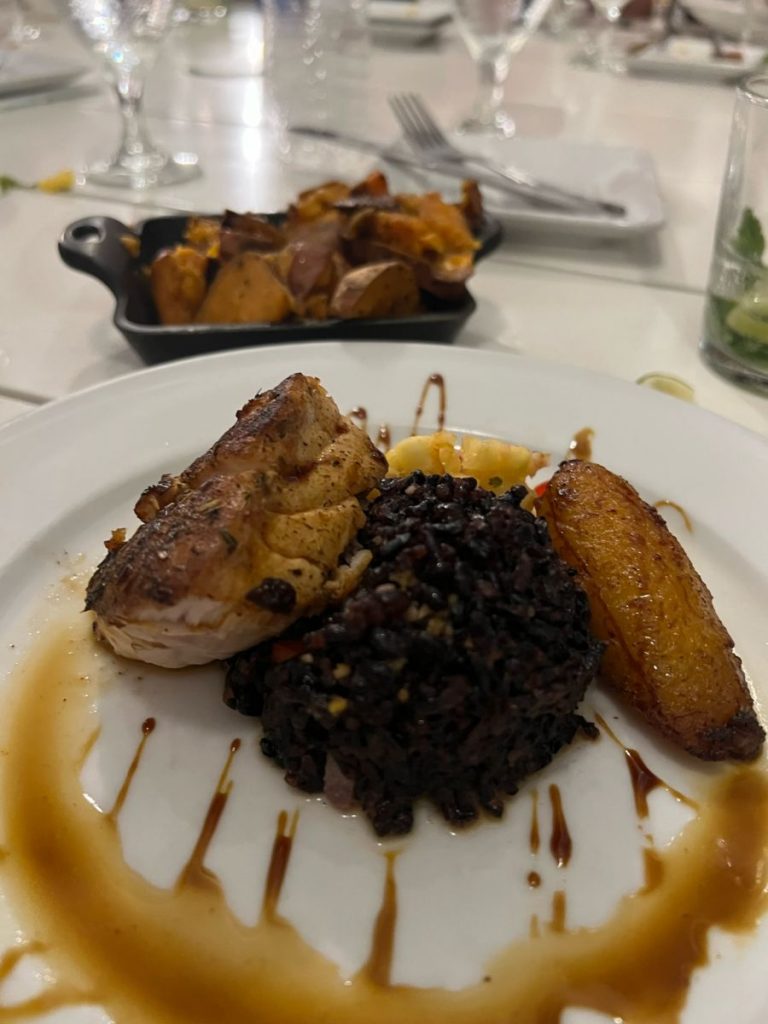 Located in the center of the Seaside community you will find a cluster of airstreams converted into food trucks. These food trucks are different than the typical ones. These are gourmet food trucks where you can find Greek gyros, fancy grilled cheeses, crêpes, and more. This spot is perfect for families and a great casual dining experience.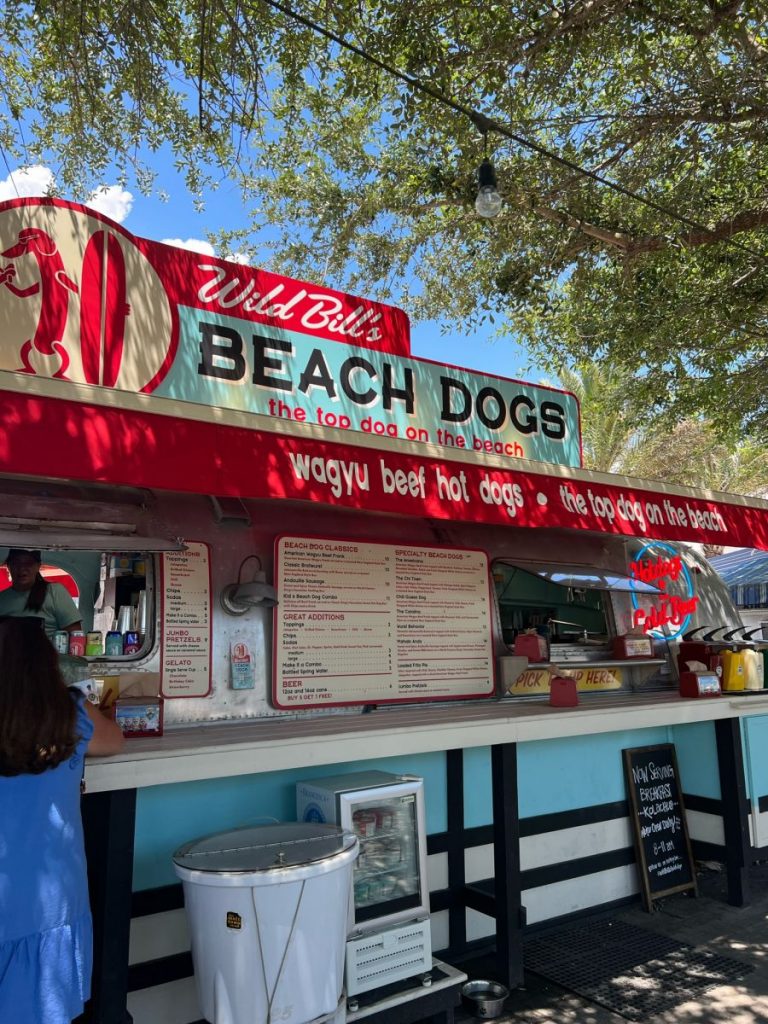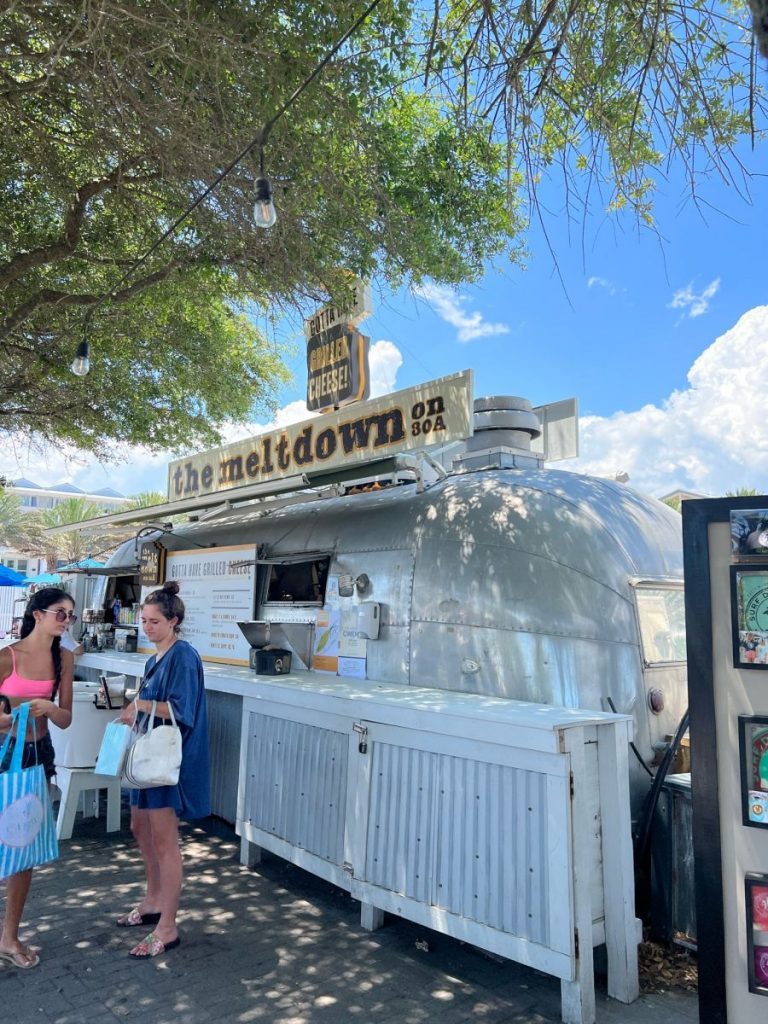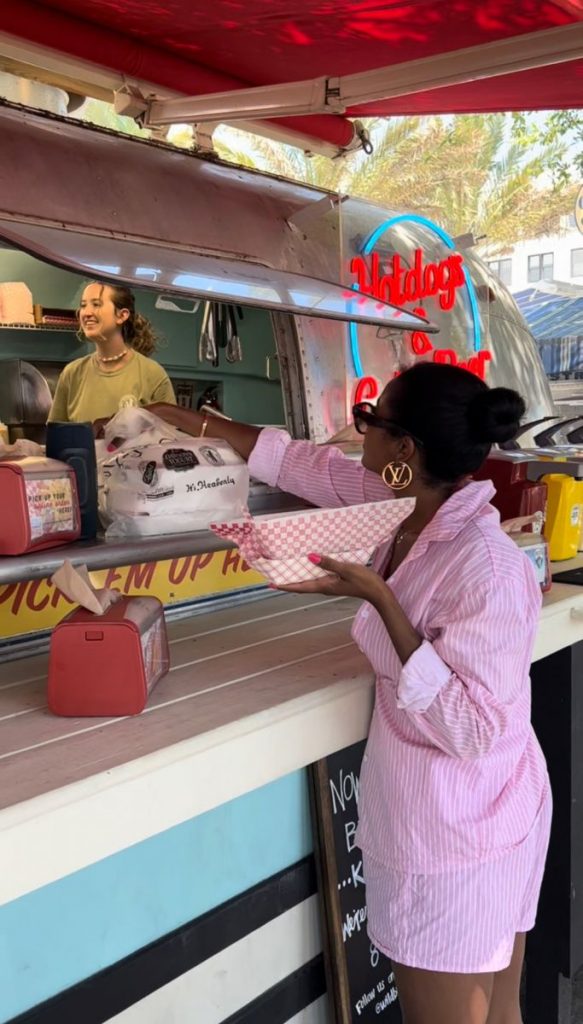 This seaside tavern was inspired by the coastal cuisine of the world. Located in Alys Beach, The Citizen uses local and seasonal ingredients for both its food and beverages. Whether you are looking to sit at the bar for a cocktail, watch the action at the raw bar, or have a relaxing dining experience in the dining room, you will not be disappointed by the delicious menu cooked over a wood-fired hearth. It is truly a nod to coastal southern fare.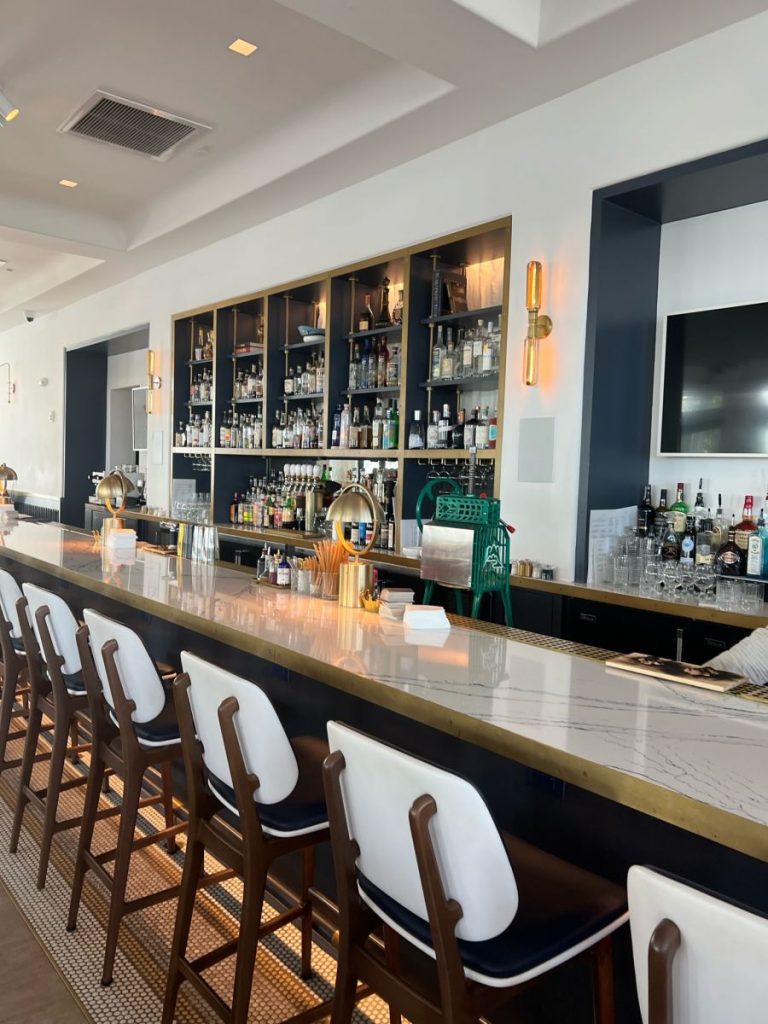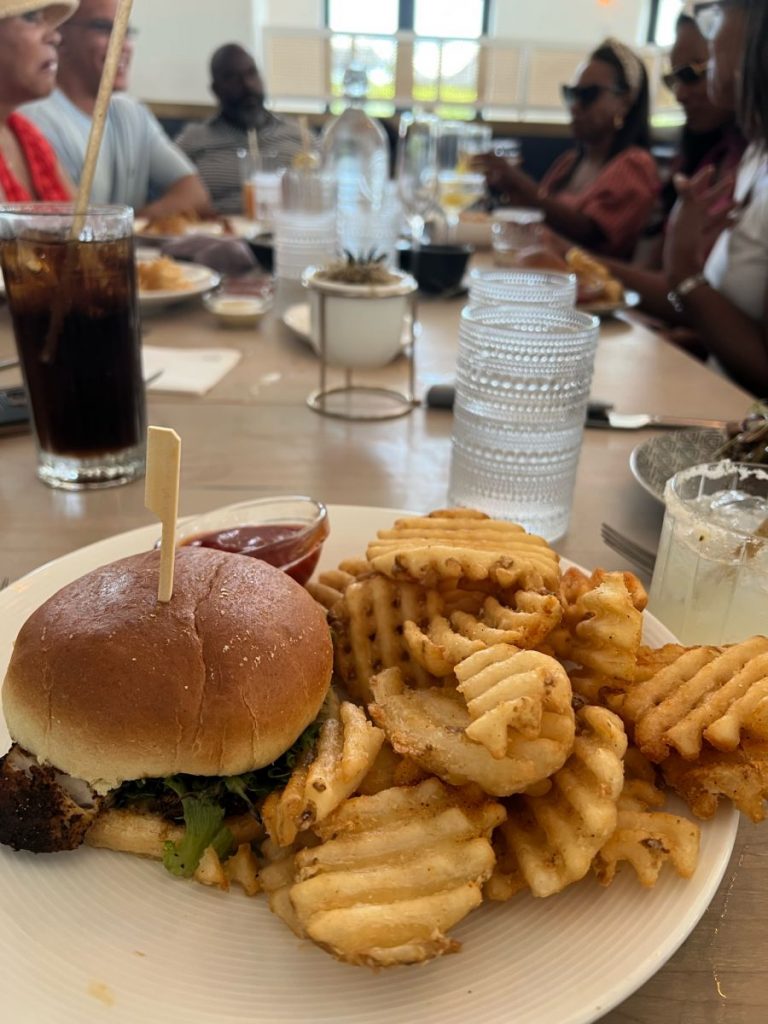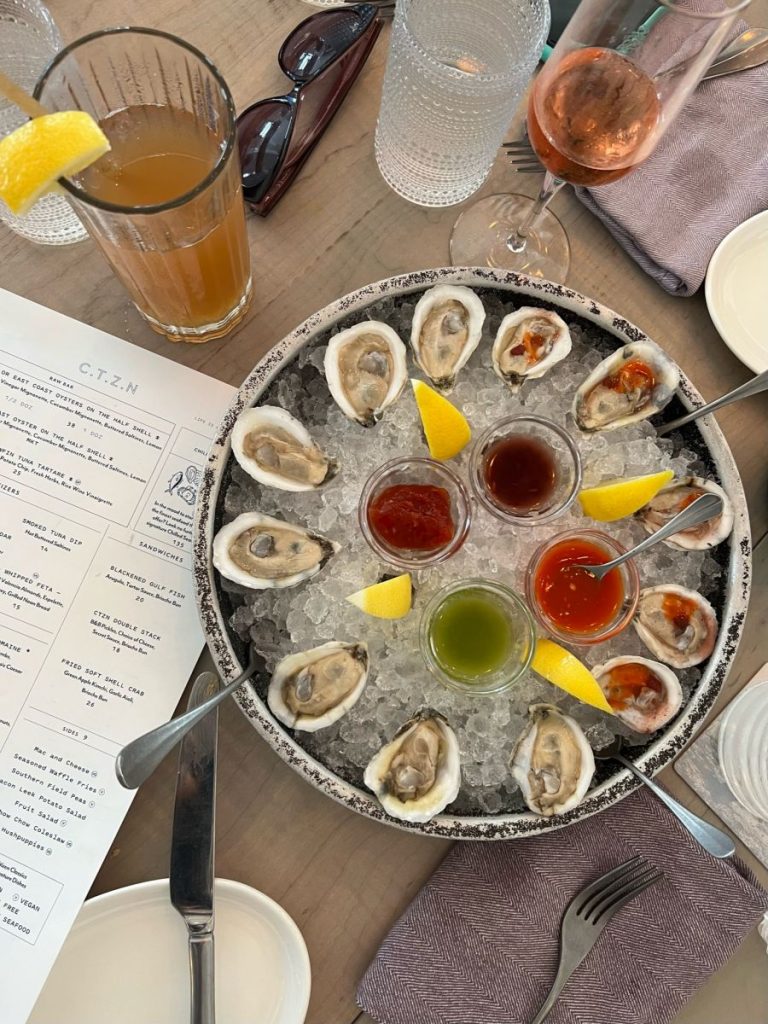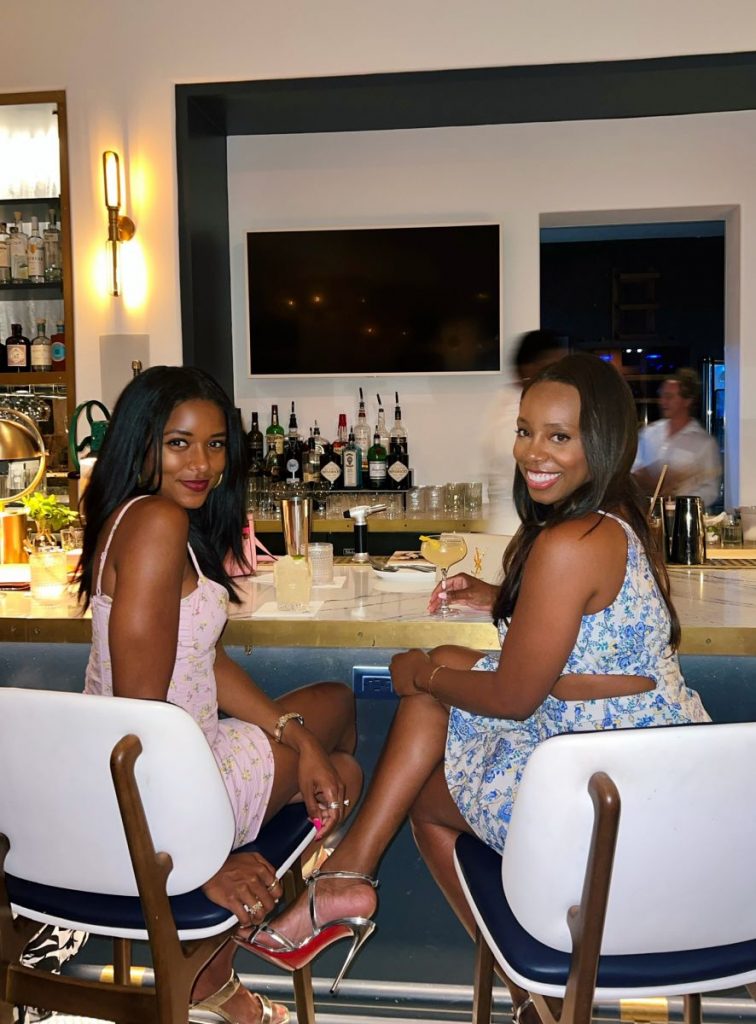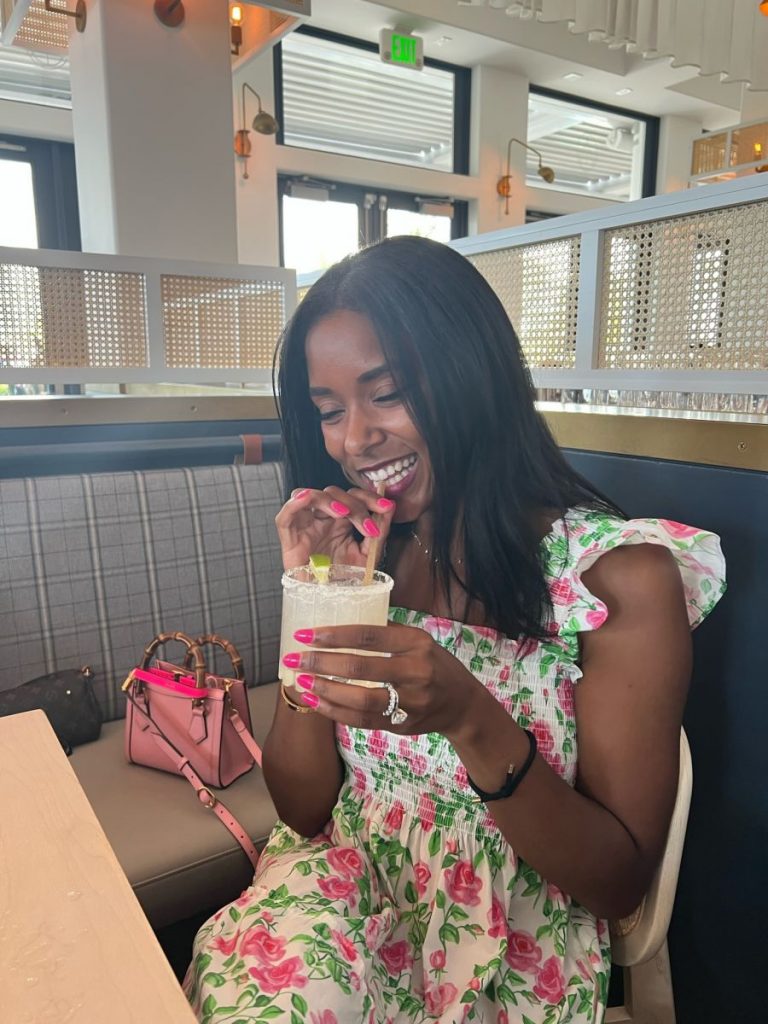 Chief and Owner Jim Shirley believe histories are told by the food we cook and eat and I could not agree more! Great Southern Café tells Jim's story of his history and the great food and people he has met in his life. In this Seaside restaurant, you will find international influence combined with local produce and fresh seafood from the Gulf of Mexico. Open almost all day, you will find classic breakfast, lunch, and dinner dishes and some global cuisine mixed in.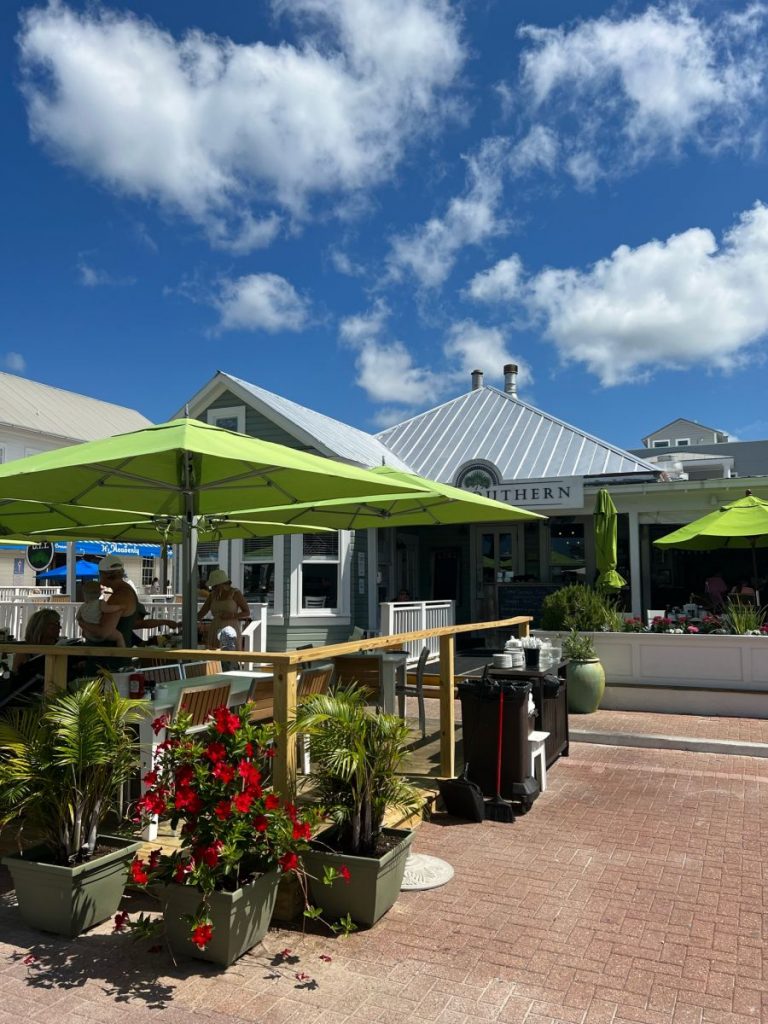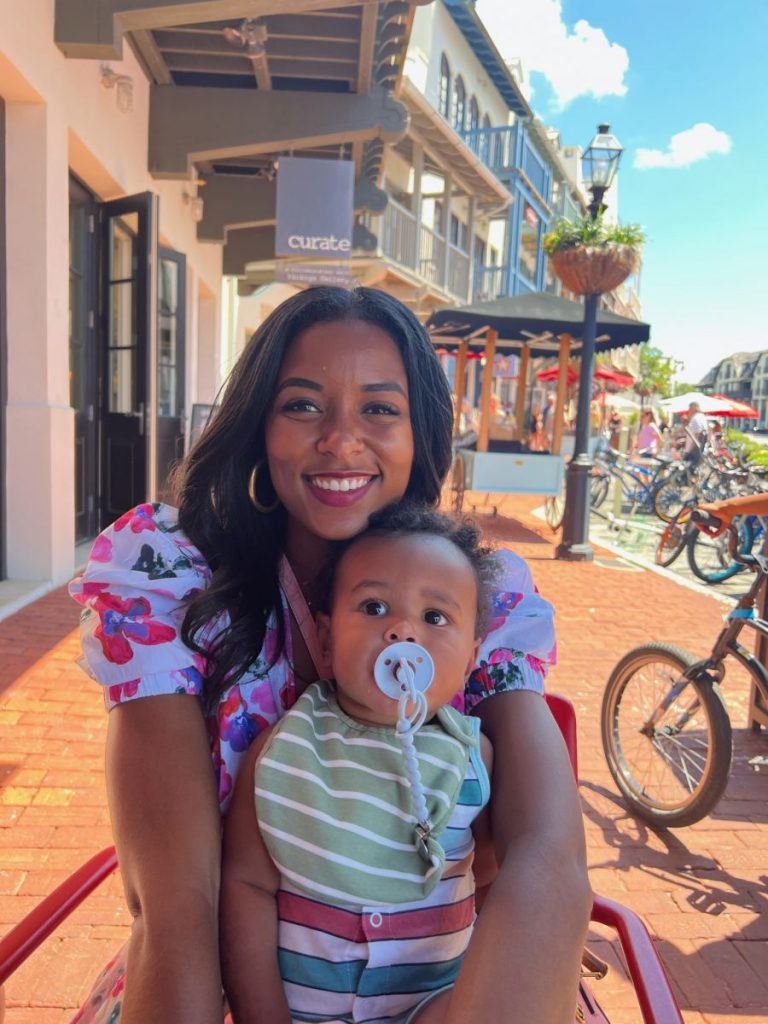 Nestled on Eastern Lake, Olf Florida Fish House has everything: sushi, a gorgeous view, live music, and a traditional Florida seafood dinner. This family-owned restaurant was delicious and it was a great change of scenery from the many other beachfront establishments and a great place for families with kids.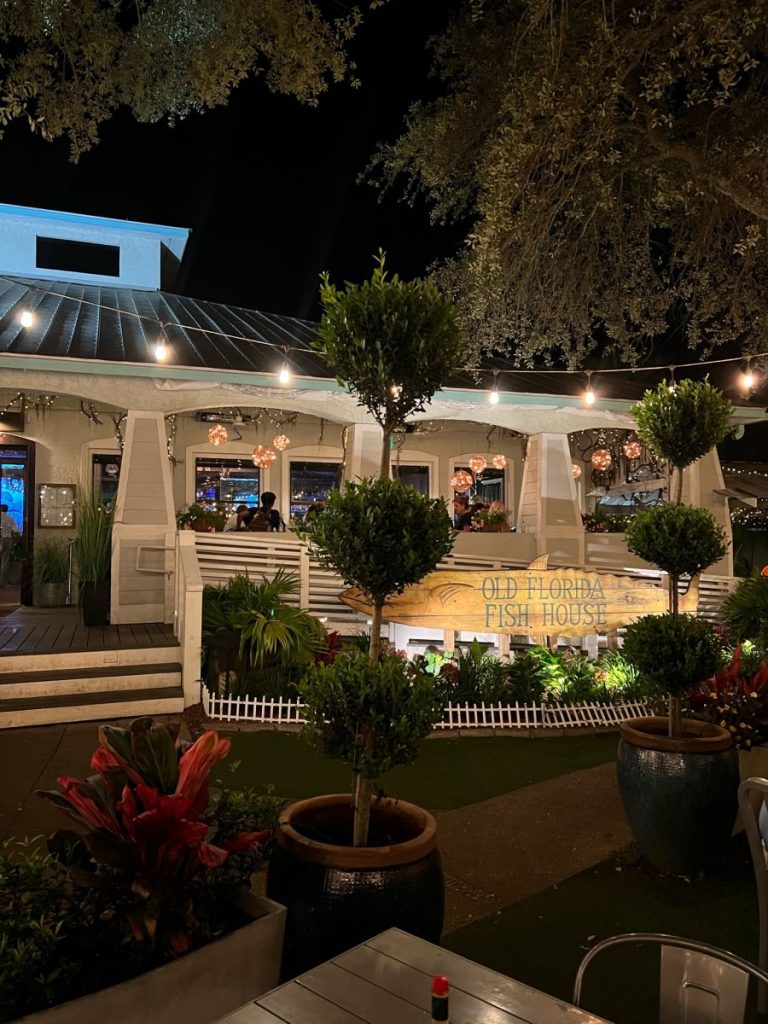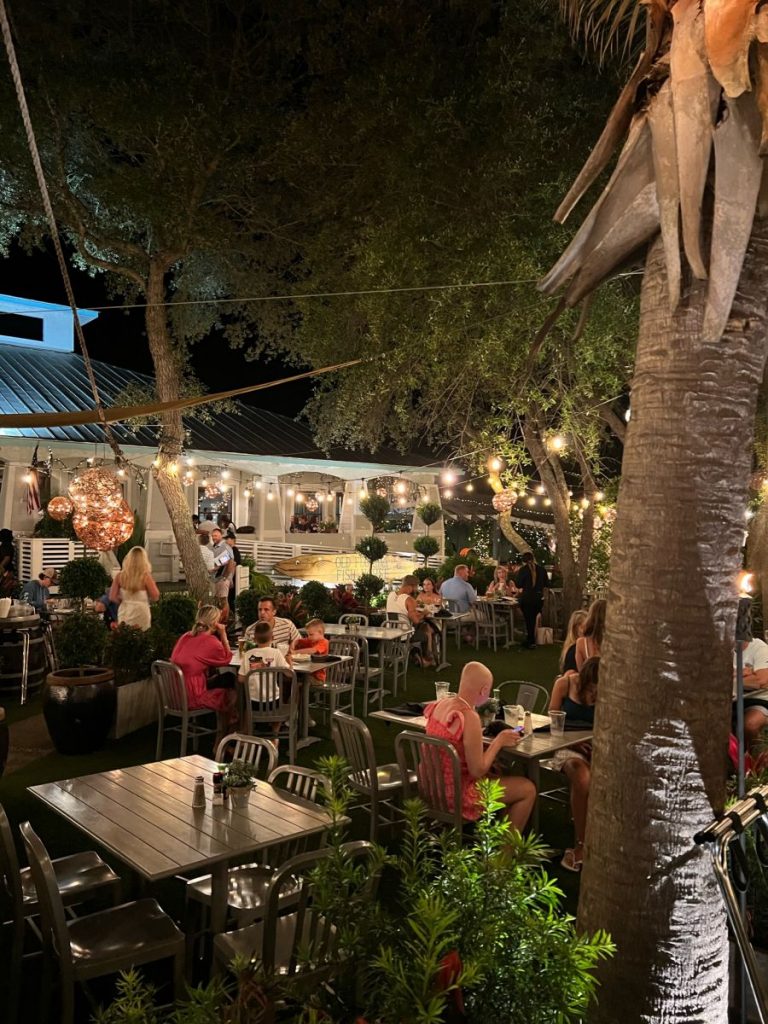 Havana is The Pearl's hallmark AAA Four-Diamond restaurant. It drew its inspiration from the colorful downtown Havana, Cuba, and celebrates the joyful experience of living, eating, and drinking. On the menu, you will find equal parts Gulf Coast and equal parts Caribbean cuisine all served in a very family-friendly environment. Between the veranda and rooftop, there is lots of outdoor seating with beautiful views of the ocean.
This restaurant has the best of both: casual breakfast and lunch with a fine dining experience at dinner. Summer Kitchen was the first restaurant and commercial establishment in Rosemary Beach.  Once a humble little red shack has now turned into a gathering place for the community. On the menu, you will find traditional American food with modern favorites mixed in. There is a true sense of comfort in this restaurant and we felt it!
Pizza by the Sea (good for kids!)
With 4 locations along 30A, it is hard to miss out on this yummy pizza spot. It is perfect for kids and was even voted the best and one of the most kid-friendly pizza restaurants in the area.  If you are not in the mood for pizza, there are plenty of other options including sandwiches and salads.
This is the ultimate candy shop and a kid's paradise located in Seacrest Beach. They have every candy imaginable, a Jelly Belly station, 12 different ice cream flavors, stuffed animal toys, soda, and more!
The Tasting Room at neat is a chic and sleek atmosphere to grab a seasonal or specialty cocktail. Alongside their wide array of creative drinks, their food menu includes small plates to share, snacks, charcuteries, and cheese boards. They host a variety of regular events featuring artisanal mixers, wineries, and breweries. After having a drink, you can check out their Bottle Shop featuring a curated collection of small-batch producers and locally made items from the 30A community.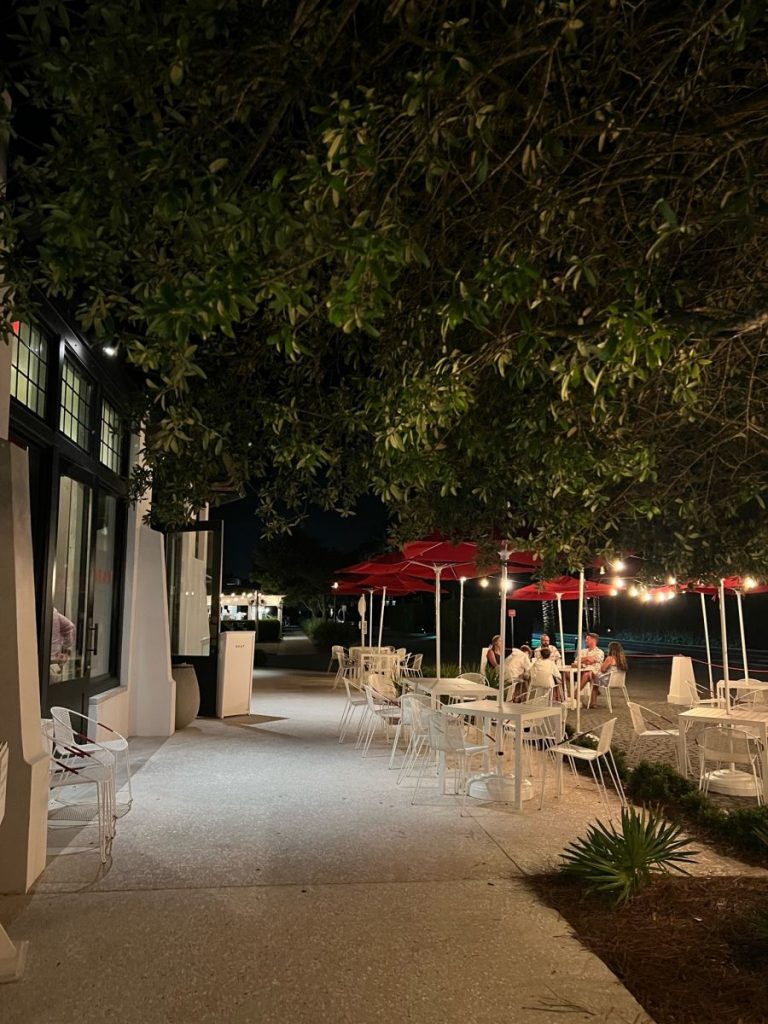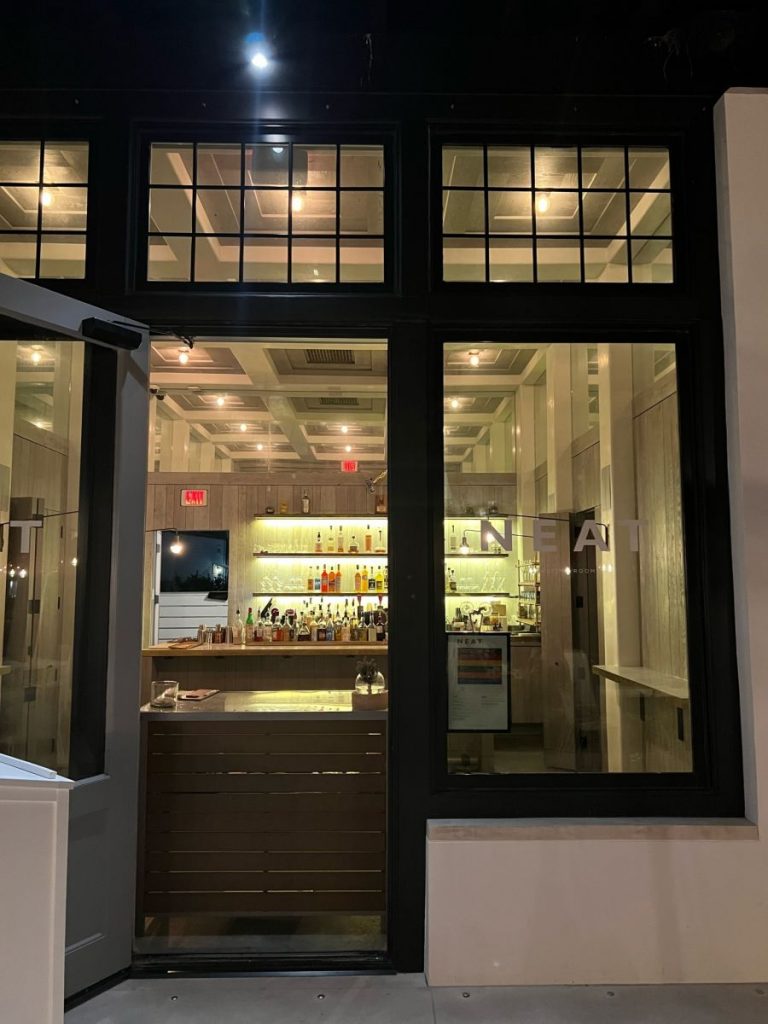 To top off your culinary experience, I highly recommend The Dish and The Spoon. There are 6 menus to choose from (including a kids menu!), all inspired by the 30A beach towns. The four-course dining experience was impeccable and what better way to enjoy the local cuisine without bearing the crowds and restaurant waits. Chef Hunter was amazing and can even customize your meal to meet dietary needs.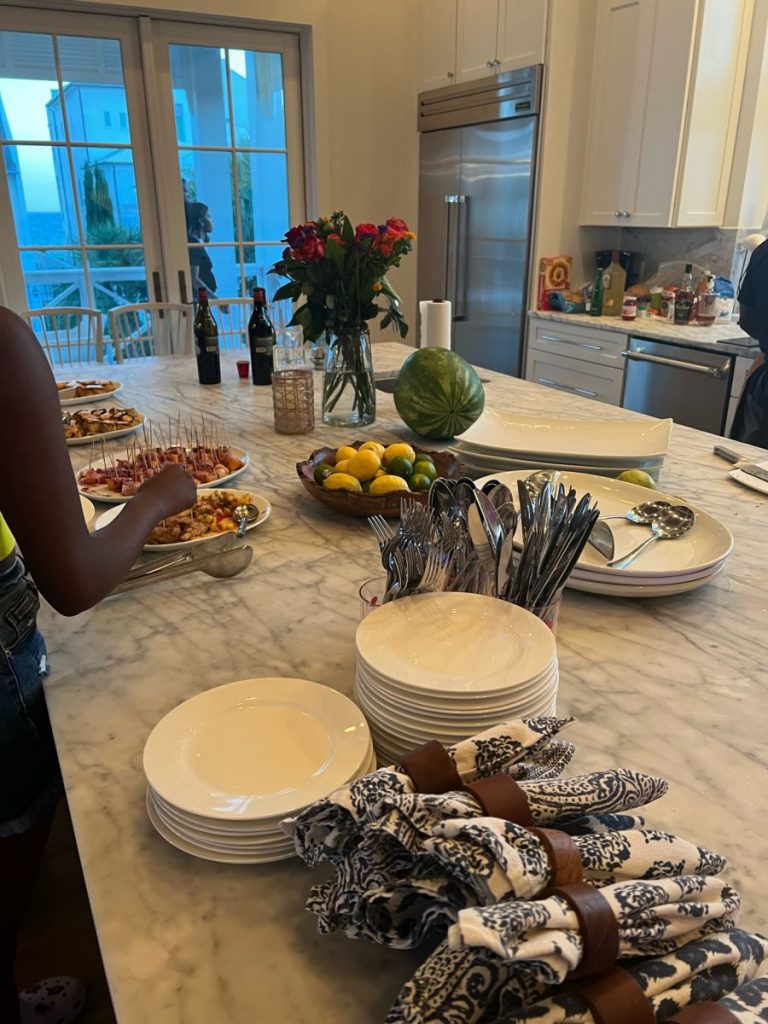 What to Do:
Bike scenic 30A
As I mentioned before, our beach rental came with complimentary bikes which we absolutely took advantage of! Bikes are by far the most popular transportation on 30A and made it easy to travel to local restaurants, shops, and the beach.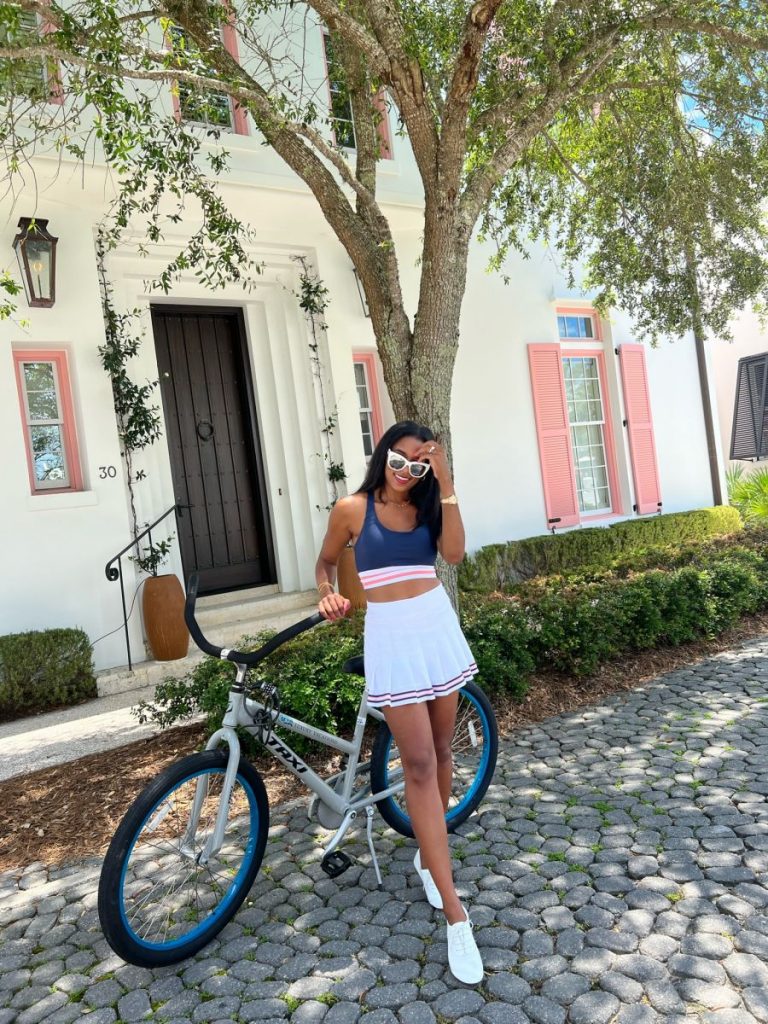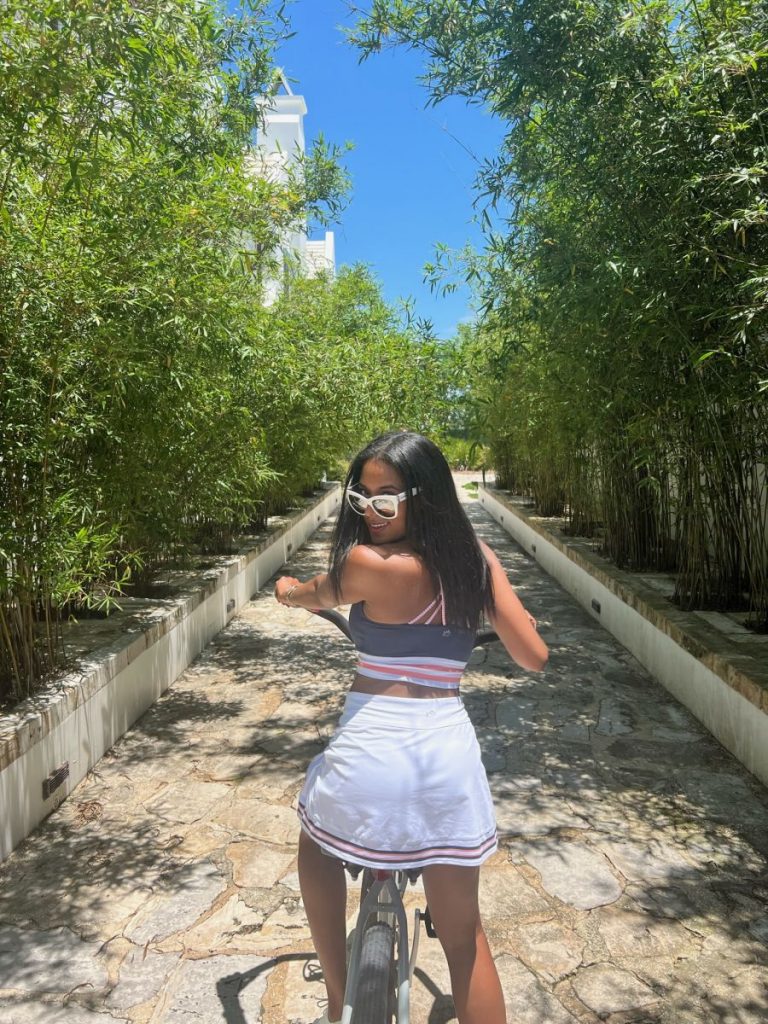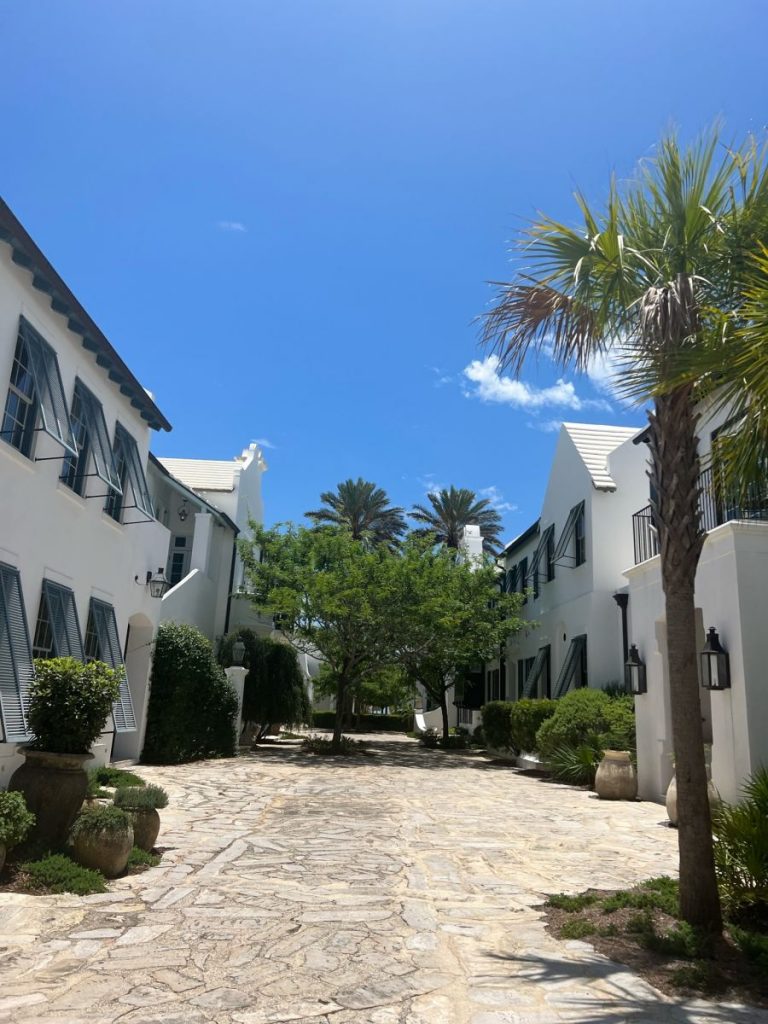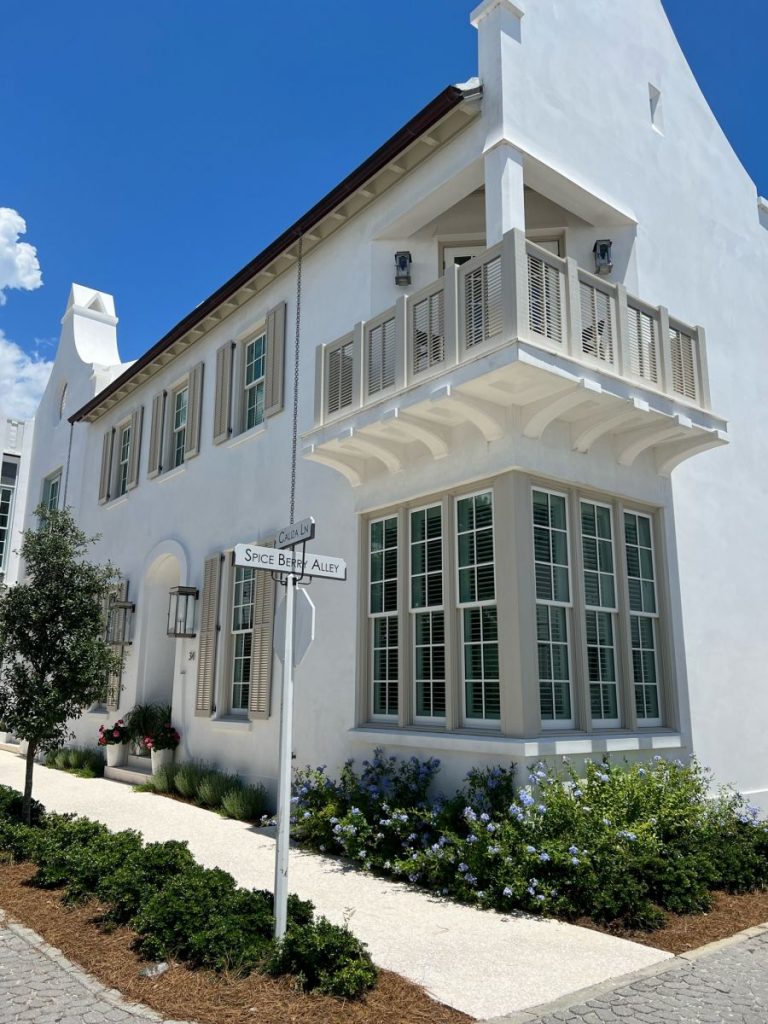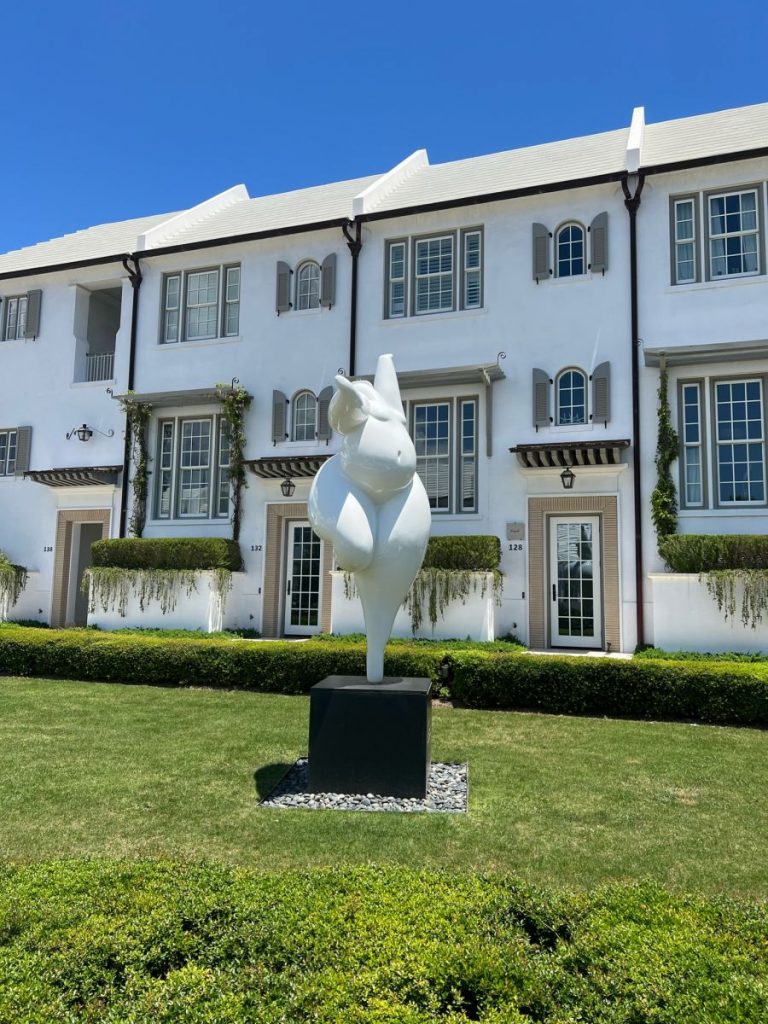 Our bonfire on the beach was one of the highlights of this vacation. 30A Blaze is a small veteran-owned business that will bring the quality beach service right to you! We had chairs, tiki torches, music, smores, and even an attendant to make sure the experience was perfect. We all loved this experience!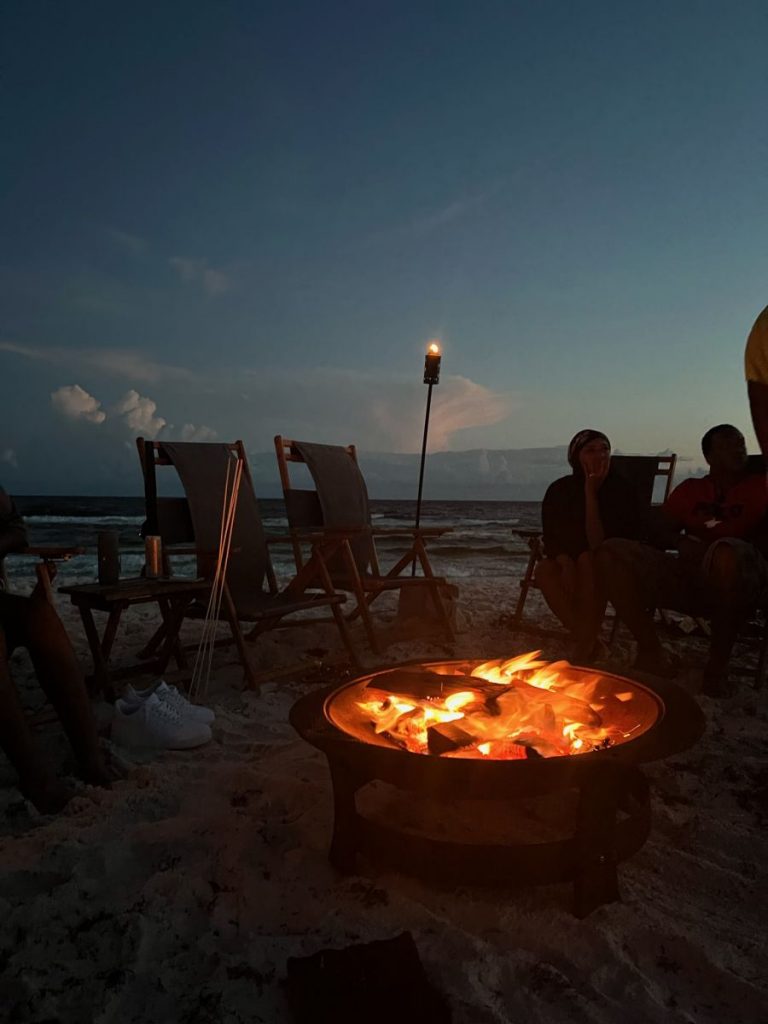 Hang out at the beach
Of course, you must spend some time on the beach. The waters in the gulf are so blue and crystal clear. It was gorgeous to lay out in our chairs and have a view of the beautiful ocean.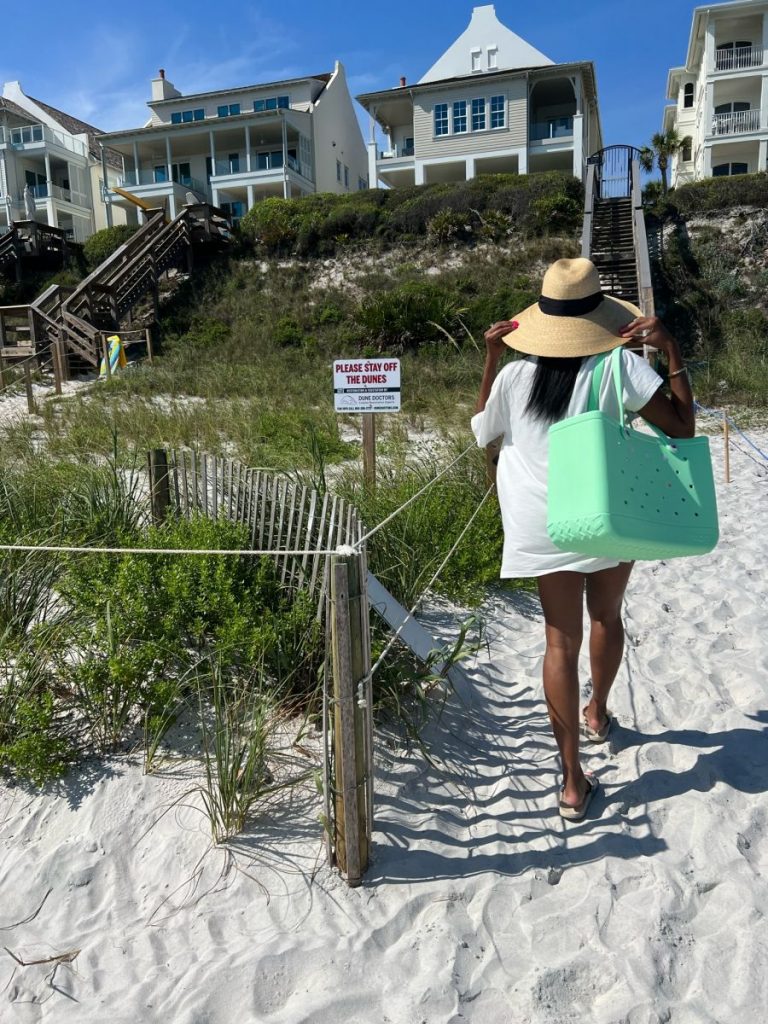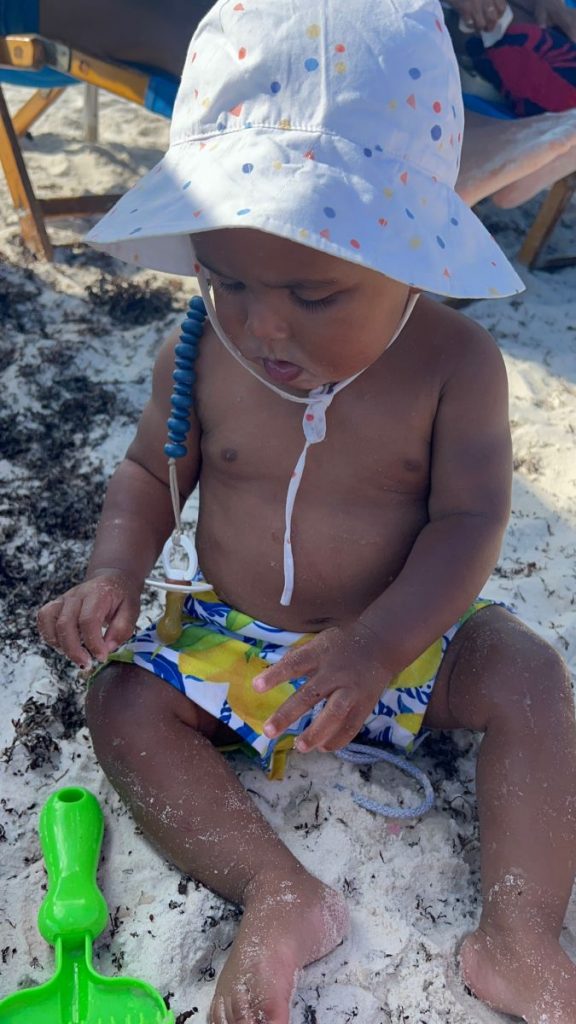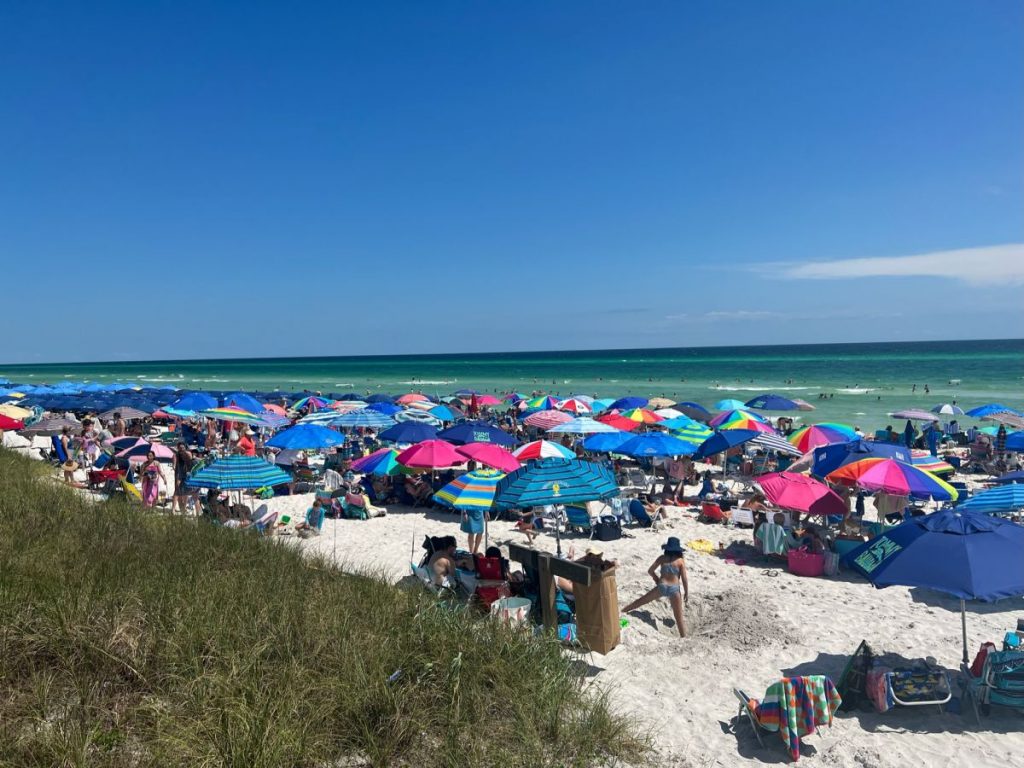 See a movie or Performance at Rosemary Beach 
Another great kid-friendly activity was the movie in Rosemary Beach. Everyone brought their own chairs and snacks to lay out on the lawn. The outdoor performance was great for the little ones! They loved all the characters. Both were great relaxing activities after a long day on the beach!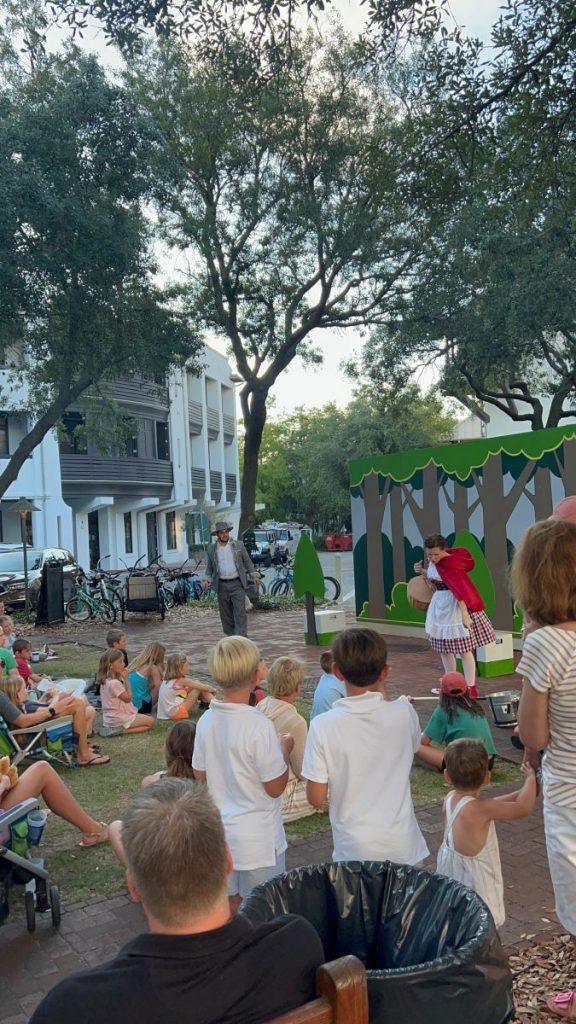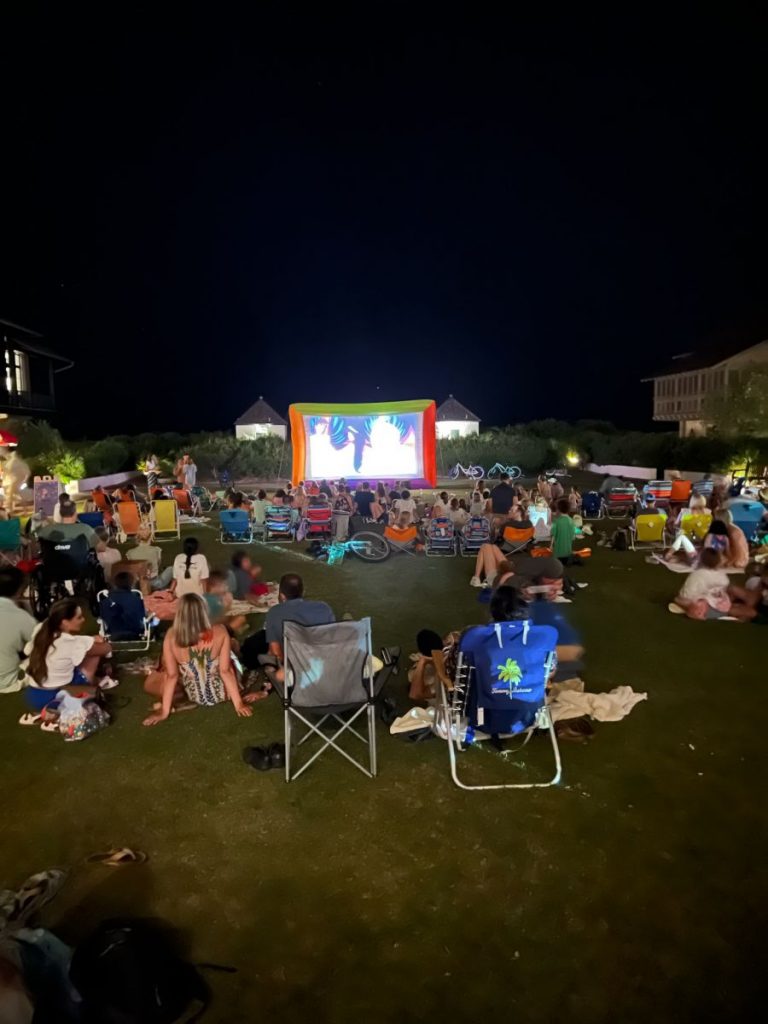 Take your kids to the chic playground in Alys Beach
Finally, you cannot go wrong with a playground. This one in Alys Beach was an architectural masterpiece and Teagan loved getting outside to play!