Asheville is such a hidden gem and one of my favorite quick weekend getaways. Todd and I have visited several times, but I was so excited Teagan could enjoy it with us this time. From the food, to the culture, and the great accommodations, you will not be disappointed when taking a trip here.
Here are my favorite places to stay,  to do, and to eat when visiting Asheville!
Where to Stay
The Grove Park Inn has been serving guests for over a decade and is one of the best places to stay when visiting Asheville. The hotel puts forward the best southern hospitality and has the most stunning views of the Blue Ridge Mountains. Experiences on the property include a round of golf on their Donald Ross-designed course, services at their award-winning spa, or simply a delicious meal at one of their 10 restaurants. If you are looking for a luxurious stay, I highly recommend the Grove Park Inn.
This Chateau-Esque estate was built between 1889 and 1895 and is the largest privately owned home in the united states and spans over 175,000 sqft. Whether you are looking for a moderately priced stay or luxurious accommodation, The Biltmore will for sure meet your needs through one of their 3 accommodations: the hotel, inn, or your own private cottage. When staying on the property, you have access to amazing experiences and activities. Their 8,000-acre property allows for outdoor activities such as a Land Rover car tour, biking and hiking, fishing, and so much more. They even have their own winery where you can take a tour and taste their wines. Of course, you must tour the enormous house itself!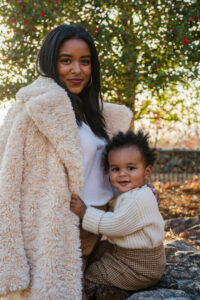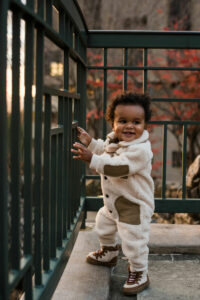 Located in downtown Asheville, the Kimpton Hotel is just steps away from Pack Square. Here you will find lots of galleries, shops, breweries, restaurants, and cafés. This boutique hotel's rooms are quite luxurious and cozy and have a gorgeous view of downtown. They even have their own spa where you can book a massage right on the premises. 
What to Do:
Tour the Biltmore + Enjoy their Wine Tasting
If you are not already staying at the Biltmore, you must go visit this amazing estate. As I mentioned above, this estate was built between 1889 and 1895 and is the largest privately owned home in the united states. This French Renaissance chateau has over 250 rooms which include 35 bedrooms, 43 bathrooms, and 65 fireplaces. After visiting the home, head to their winery for a tour and tasting of their multi-award-winning reds, whites, and rosés. If you don't have time for a wine tour and tasting, you can stop into their wine bar for a quick glass of their wines.  
Walk Around/Shop the Biltmore Village
Located on the property of the Biltmore, the Biltmore Village is your one-stop shopping district. From jewelry, men's fashion, home accessories, and even Christmas decor, they have it all. Once you have shopped around for a bit, there are many restaurants to refuel before continuing to explore all the village has to offer.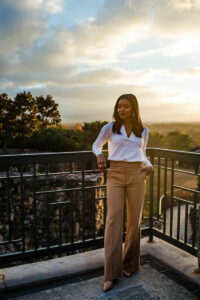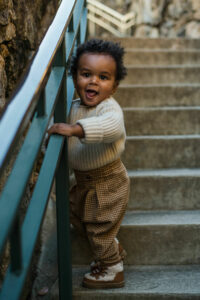 Grab Wine and Appetizers at the Grove Park Inn
As I mentioned before, the Grove Park Inn has spectacular views of the Blue Ridge Mountains and in my opinion, it is the best spot in Asheville to grab wine and appetizers and enjoy the view. Right in the lobby is the Great Hall Bar which has sparkling, whites, and reds. Their small bites feature charcuterie, cheeses, fingerling potatoes, and so much more. Once you have ordered your drinks and food, take it out to the sunset terrace and enjoy the scenery. 
Walk Around Downtown Asheville
From shopping, arts, music, culinary experiences, and more, downtown Asheville has it all. It is always so fun to see what you will stumble across. In our past visits, I found such great shopping, antiques, and delicious local eateries. The local art scene is soooo rich with galleries, studios, theatres, and museums. There are lots of tours as well to explore the culinary arts, breweries, and historic spots. 
Where to Eat:
Rhubard is a seasonal restaurant serving up regional American fare. All of their ingredients are from nearby farms and dairies and the menu changes daily which truly reflects the freshness of each dish. Dishes are wood-fired, made for sharing, and a bit rustic. The wine list has been thoughtfully curated to include natural and biodynamic varieties. If you are not into wine, there are lots of local beers and seasonal cocktails that are just as great!
Located in Asheville's historic neighborhood, The Block, Benne on Eagle is meant to honor the African American influence on Appalachian cuisine. Their modern soul food curated by Executive Chef Robert Alexander embraces the roots of the African diaspora using ingredients from the local area. Popular dishes include their Pepperpot Stew, Braised Creamed Collards, and Dates and Ricotta. If you can't make it for lunch or dinner, stop in for their breakfast classics like Shrimp and Grits, Seafood Benedict, and their Breakfast Plate. 
Biscuithead was opened up by Husband and wife team Jason and Carolyn Roy to share their love of southern cooking, inspiration from their travels, and their commitment to foods from the local area. Ever since its opening, the restaurant has been packed. Bon Appetit, The New York Times, Food & Wine, USA Today, Garden & Gun, Paste, and Eater.com have all praised Biscuithead for its delicious biscuits. Unique biscuits like the Mimosa Fried Chicken Biscuit and the Pulled Pork Biscuit are just a few of the yummy things you can eat here!
Inside the Kimpton Hotel, you will find this Mediterranean-inspired casual fine-dining restaurant. The culinary team of Bargello has drawn inspiration from the flavors you will find along the Mediterranean coastline. All the dishes like their hand-rolled pasta, house-made bread, and other innovative cuisines from Executive Chef Tyler Slade are seasonal and locally sourced. The menu changes often to reflect the local produce available so there is always something new to try. 
Known as Asheville's best neighborhood restaurant, Bone and Broth features a menu of exclusive dry-aged cuts from regional farms, fresh baked goods from neighborhood bakeries, as well as a host of local, organic foods. The food and craft cocktails are excellent and the overall atmosphere is cozy and new york. If you are not looking for food, just stop by for a drink at the mahogany bar to try their list of bourbons, local beers on tap, and of course, their craft cocktails.