Skincare wasn't always so important to me. I can't tell you how many times I was "too tired" to cleanse my face, or fell asleep with a full face of make-up after a night out in college. As I got older, I got a little better! I'd cleanse my face in the shower and add a little moisturizer when I got out, but that was about it.
But over the past four years or so, I made a much more concerted effort to take much better care of my skin. And now that I've crossed over that 30 threshold, my mindset about skincare has shifted from it being a luxury to a complete necessity. I have an established routine + product line-up that I take very very seriously, and I have POUT to thank for that.
Pout is an up-scale beauty boutique that not only provides the best and latest in beauty through facials, waxing, makeup, and restorative skincare service but also carries the most sought-after cosmetic and skincare lines.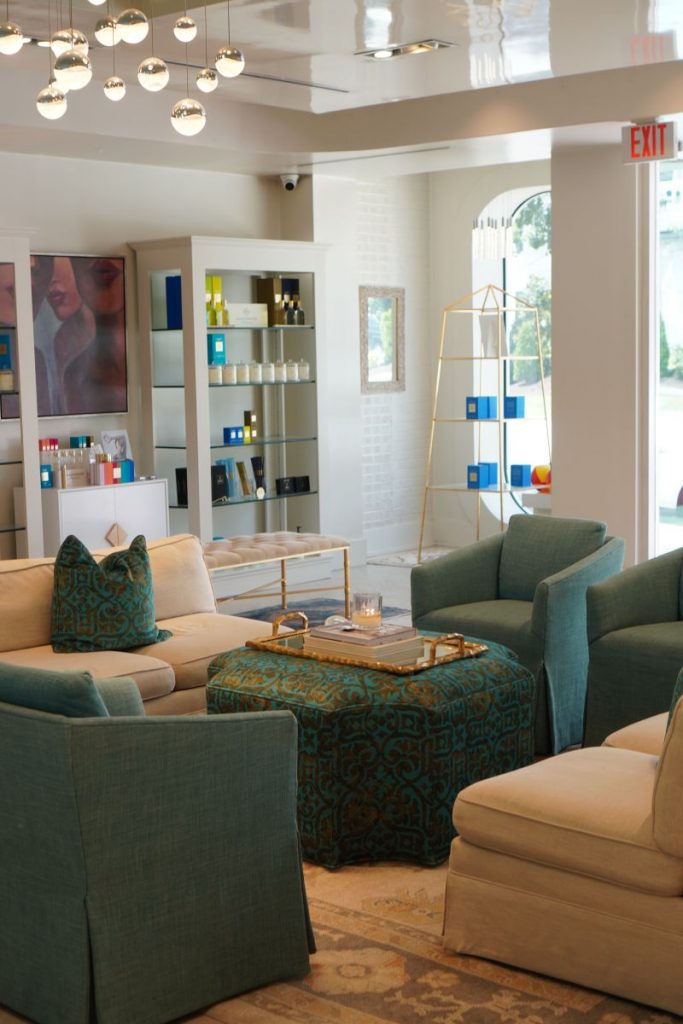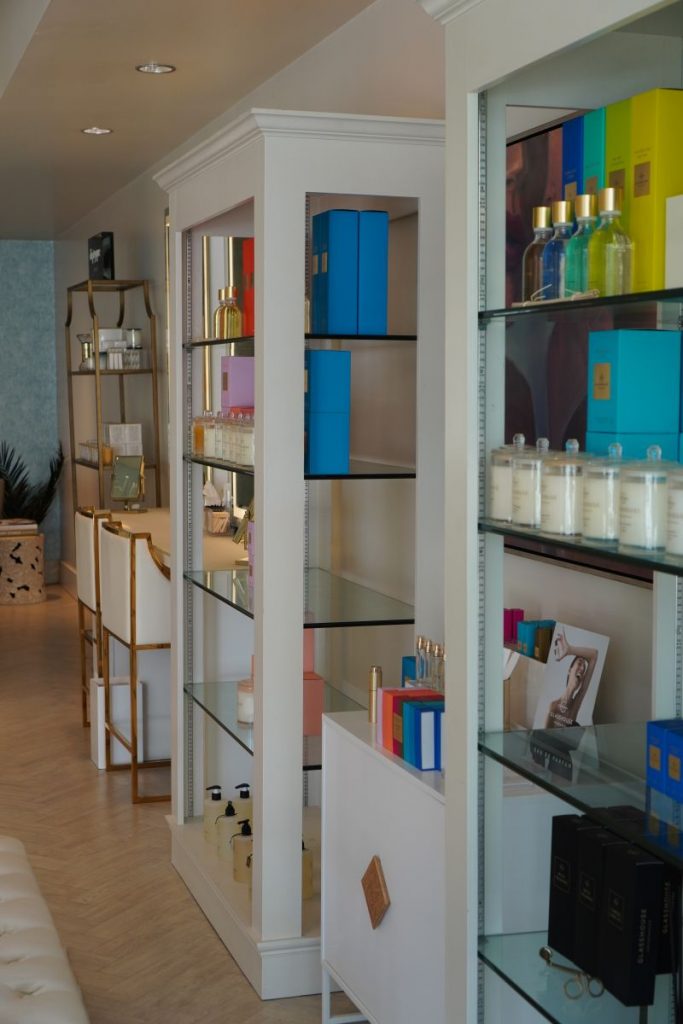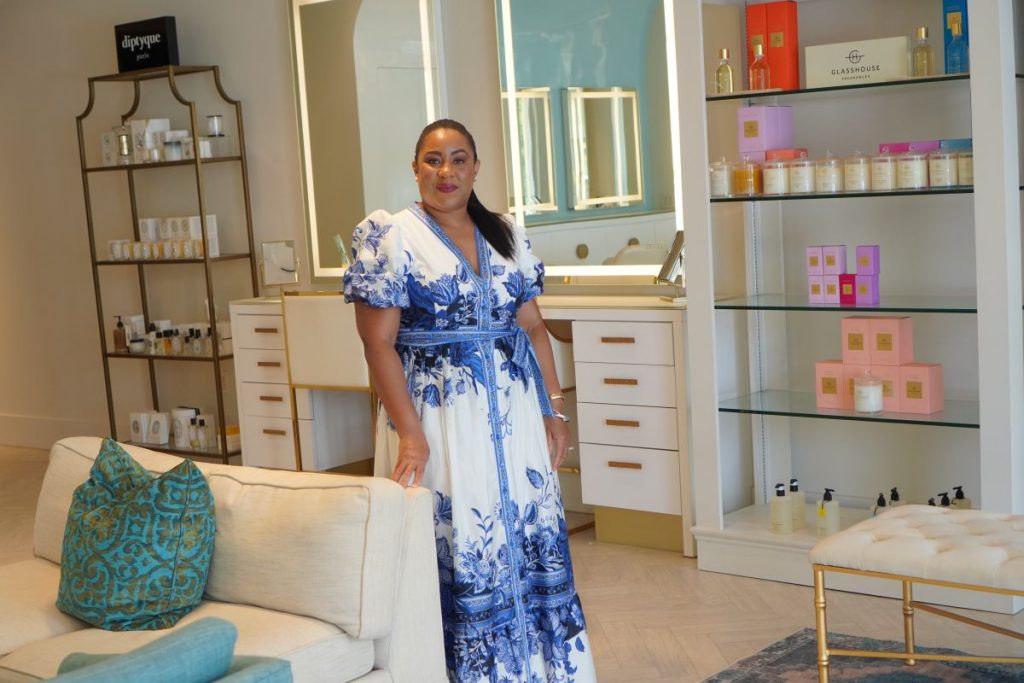 With over 19 years of experience, Christina Watson has been my go-to girl for all things skincare at POUT. She has a wealth of knowledge and has helped curate the best routine for my skin type, and even convinced me to try my first hydra-facial (which I now live by). So after receiving so many questions about my skincare routine, I figured it would make more sense to do a little Q&A with an expert so that you'll make the right choices to establish the best routine for yourself!
Here is what Christina has to share:
1. How often would you recommend someone to get a facial?
I recommend that individuals receive a facial every 4 – 6 Weeks.  The skin turns over new skin cells every 28 – 30 days.  There are a few cases that I would not recommend so often.  For example, if it is a very young teen and they are just starting their skincare journey then I may recommend a facial less often.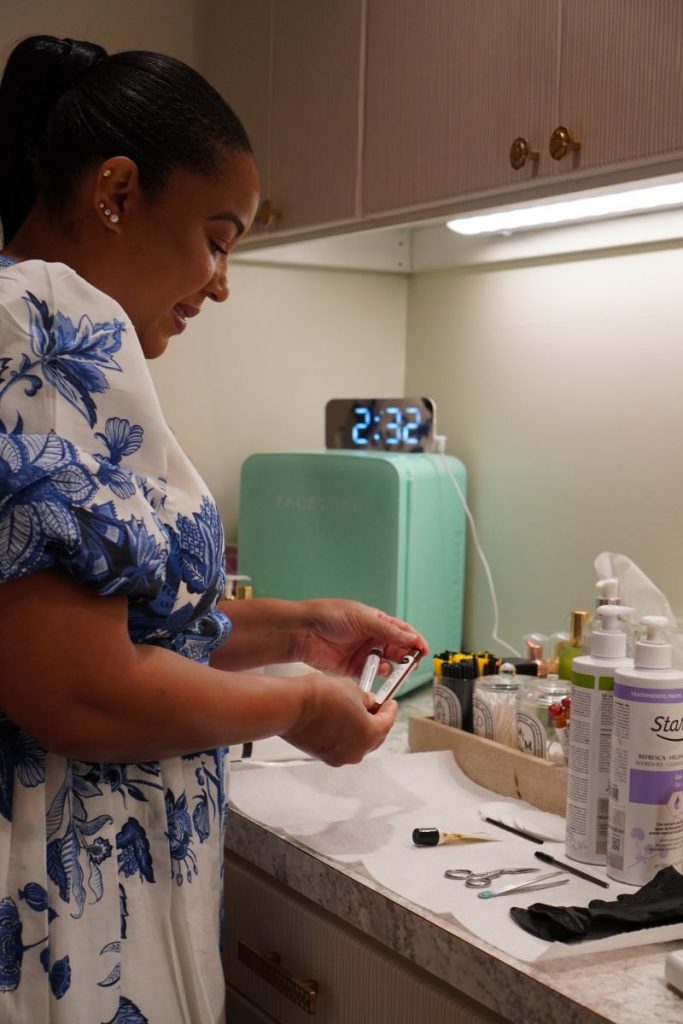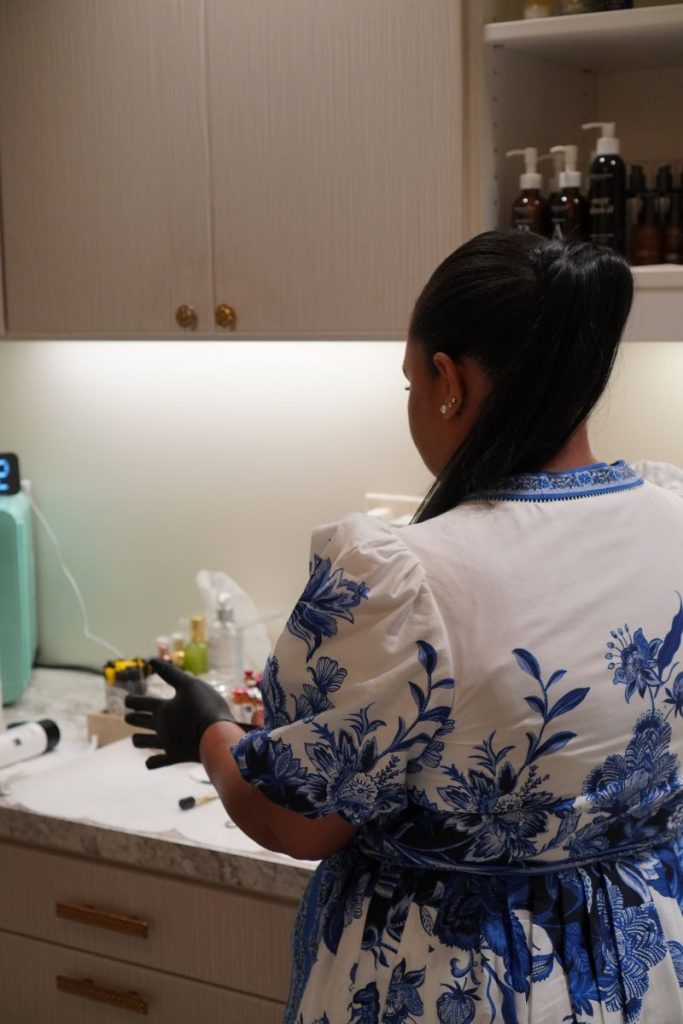 2. At what age should a woman begin her skin routine?
In this time in society individuals are becoming more aware of their skin even younger.  I would recommend that an individual begin being introduced to a skincare routine at 12 Years old.  This way the individual will build a pattern of how to care for the skin and also how to become comfortable with interactions with a skin expert.  Starting in the teen years and as the body changes the individual will also learn how to care for their skin as he or she progresses in different stages of life.
3. What's the most common skin problem you see in your clients?
The most common skin problems I see in clients are discoloration and dryness/dehydration. Being in a warmer climate and close to the coast we love the sun and I do as well. The sun is great because we need the Vitamin D. But a lot of times clients are not diligent with their sunscreen and reapplying as necessary. Also, drynes/dehydration because of the humid climates and one stripping the skin trying to treat a blemish. A lot of clients don't like to apply multiple serums, moisturizers, and sunscreen daily. It can be a challenge to help one find the balance, but once it is discovered it is great. It is very necessary because hydrated skin will help other skincare products work more effectively.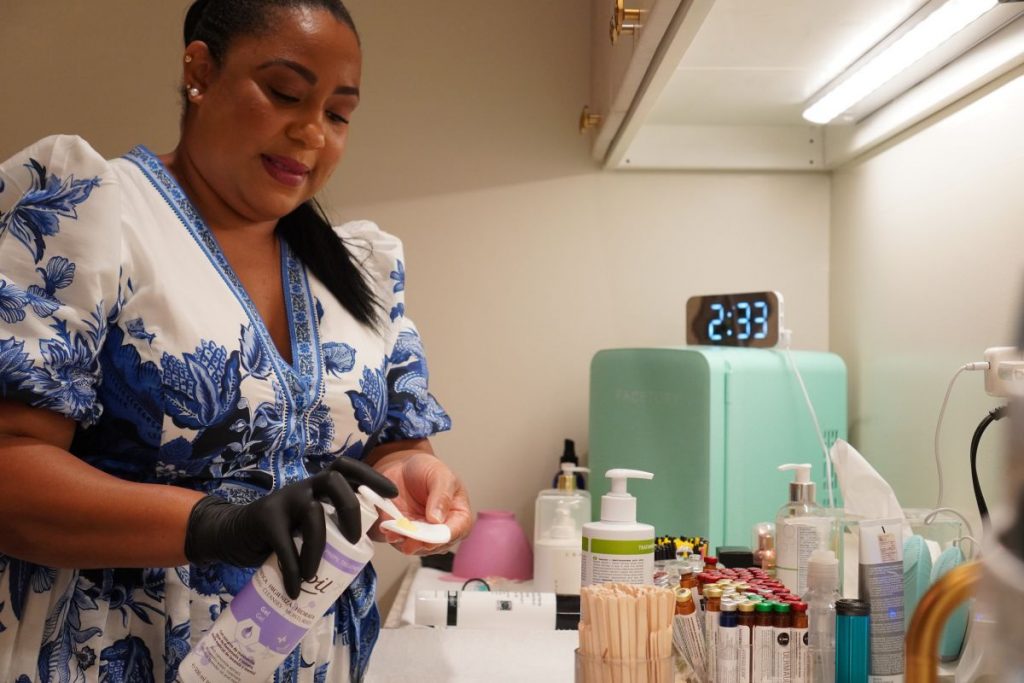 4. How does the skin change after 30?
Someone's skin can change in several ways after the age of 30. The most common change is the loss of collagen and elastin in the skin. This is why we start to see the fine lines because the skin is being depleted of these two and skin can lose firmness.
5. What is retinol and why do I need to use it?  How do I use it?
Retinol is a derivative of Vitamin A that helps skin cells turn over at a more rapid pace. Retinol is great to use because it will help skin cells turn over rapidly in return it helps to reduce the appearance of skincare concerns such as Acne, Wrinkles, Discoloration, and decrease oil production. I recommend individuals to start introducing retinol slowly into the skincare routine. First, start with applying 2 – 3 times a week at night. Take and apply pea size amounts of the product one to the forehead, each cheek, and then the chin. Massage into the skin, but avoid the eye area because retinol has a natural spreading capacity when we lay down at night it travels over the skin. Too close to the eyes can cause irritation.
6. Any special skincare tips for women with melanated skin?
It is important to wear sunscreen!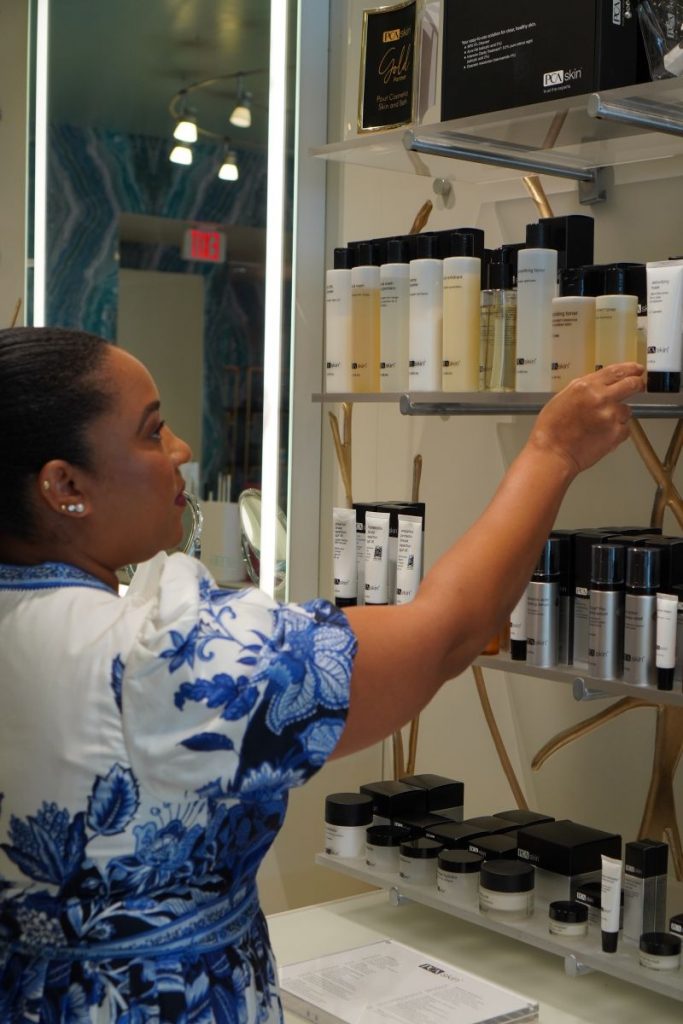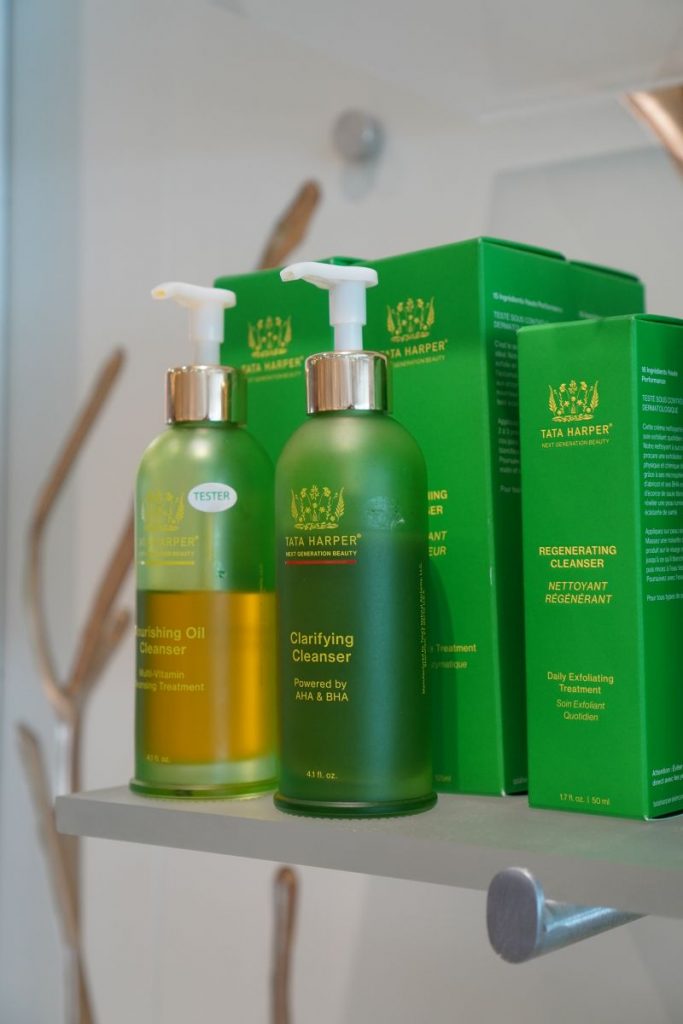 7. What's a common mistake everyone makes that they should try to avoid?
A common mistake is using your friend's skincare. Just because it works for them doesn't mean it will work for you.  Everyone is unique. Trust the experts and seek your own personal skincare consultation.
8. What are your current top 3 "can't live without" skin products?
Three of my must-haves and need on a desert island products are:  Tata Harper Clarifying Cleanser, PCA Nutrient Toner, and Chantecaille Bio Lifting Serum.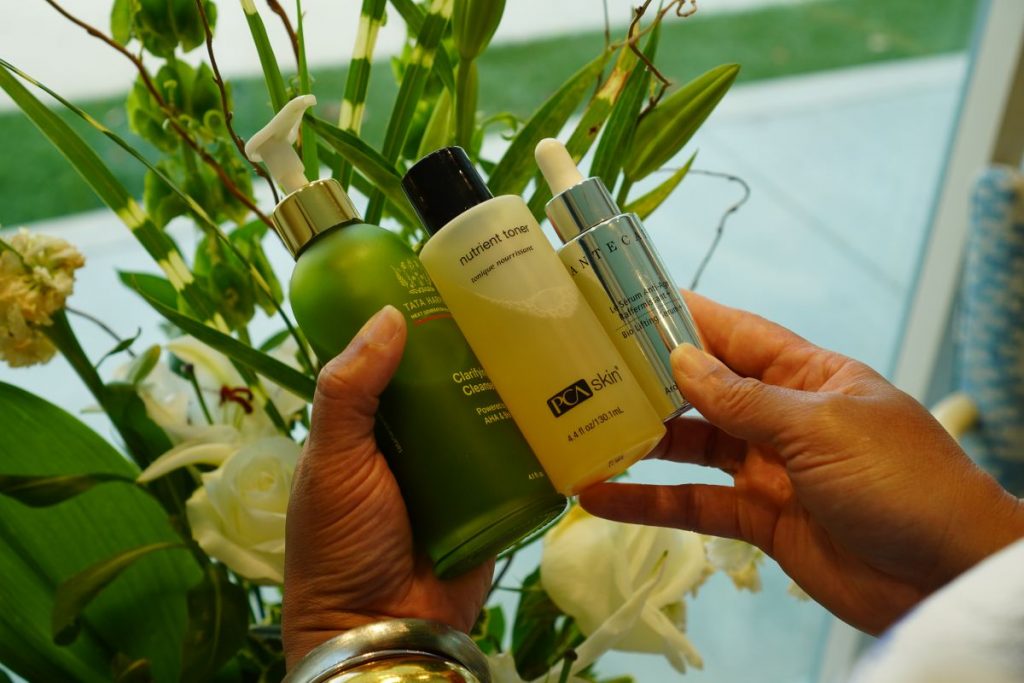 9. Name one brand that's really worth the high price tag!
One brand that I have worked with for years that is worth every penny is Chantecaille. Tried and True every time!
10. One product EVERY woman needs:
One product EVERY woman needs is an Eye Cream. Our eyes can tell our age sometimes faster than other parts of the body. Using a great eye cream is very important in one's skincare regimen. Especially to fight anti-aging.
***And to take it a step further EVERY woman needs a Hydrafacial! 
11. One product EVERY Black woman needs:
One product EVERY Black woman needs is Vitamin C and or a Brightening/Pigment product. These products will continue to help fight Hyperpigmentation, Dark Spots, and more. Use of these products will deliver an even skin tone and a bright radiant complexion. Also, products with enzymes that will gently exfoliate, peel away dead skin cells so that products can work more effectively, and even out and lighten the look of dark spots that women of color are prone to.
***If a woman of color has not tried the Stila One Step Correct Deep don't wait any longer it is a game changer for color correction where needed, priming the skin, and many other benefits.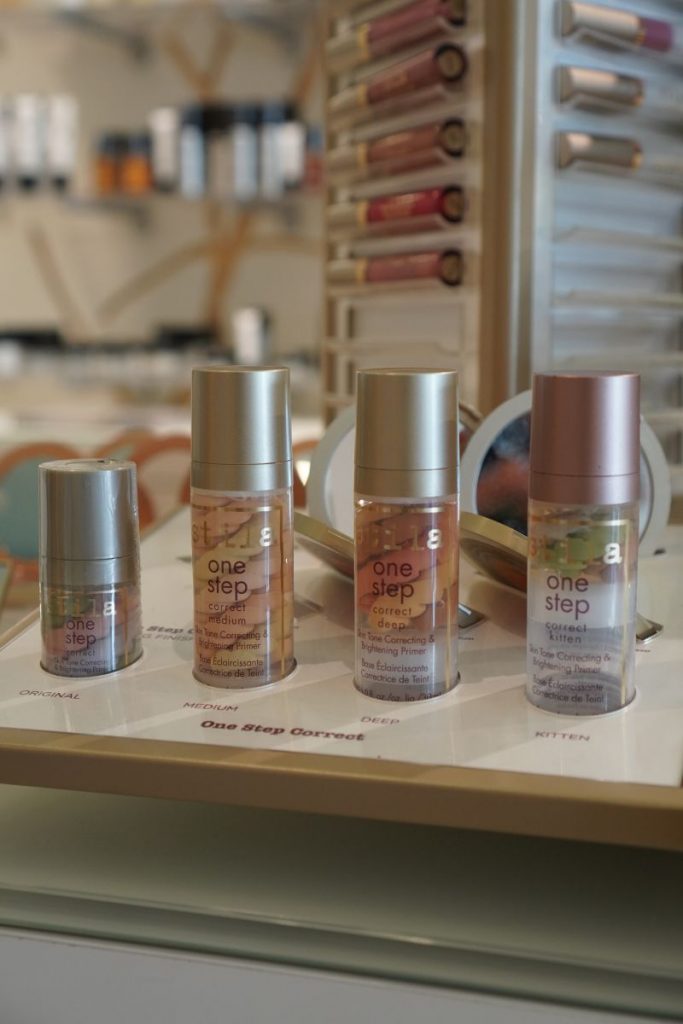 If you're in need of a new skin care routine, or just a really great facial, I highly suggest visiting POUT on Devine Street in Columbia, SC. Tell them Megan sent you!
In addition to Christina's picks, check out my skincare favorites for 30+ below!