This week marks my 30th week; I can't believe it! It's so surreal that soon I'll be holding my baby boy in my arms. I seriously can't wait to meet him and dive head first into all things baby. But let's be real, baby boy clothes aren't nearly as adorable as baby girl clothes. There's just something about a little smocked dress. This got me thinking about all of the amazing baby boutiques I've stumbled across in SC that are turning that statement into a myth and offering equally adorable pieces for both genders. So here's a short list of a few baby boutiques that I've come across while pregnant.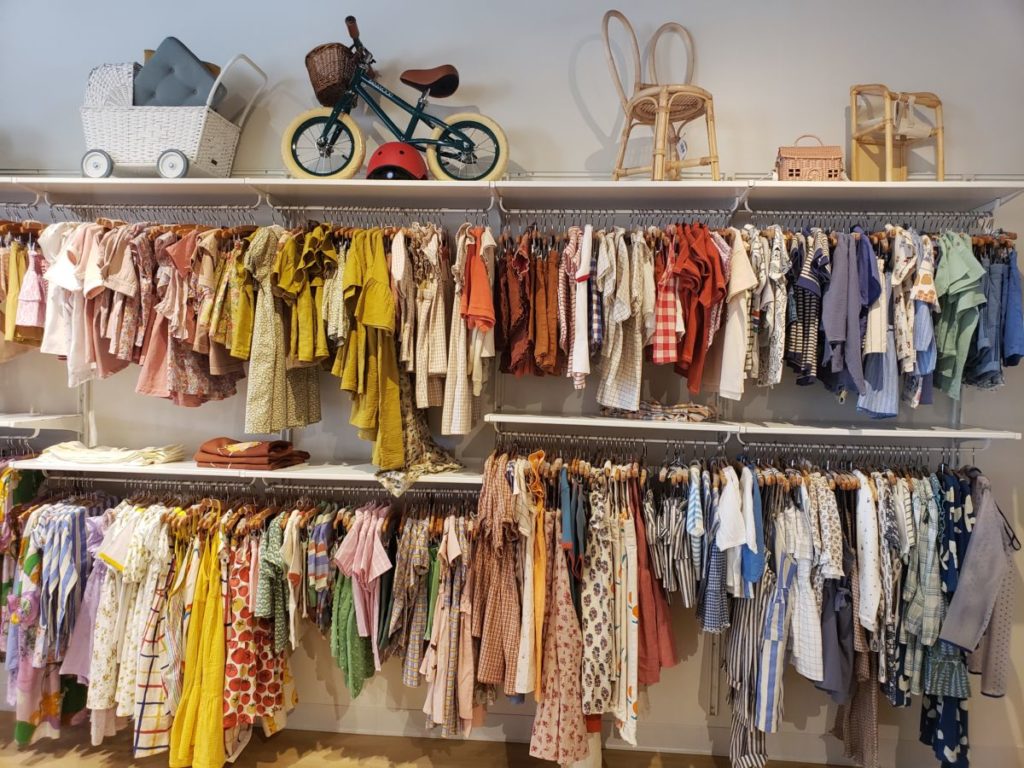 Marigold Modern Kids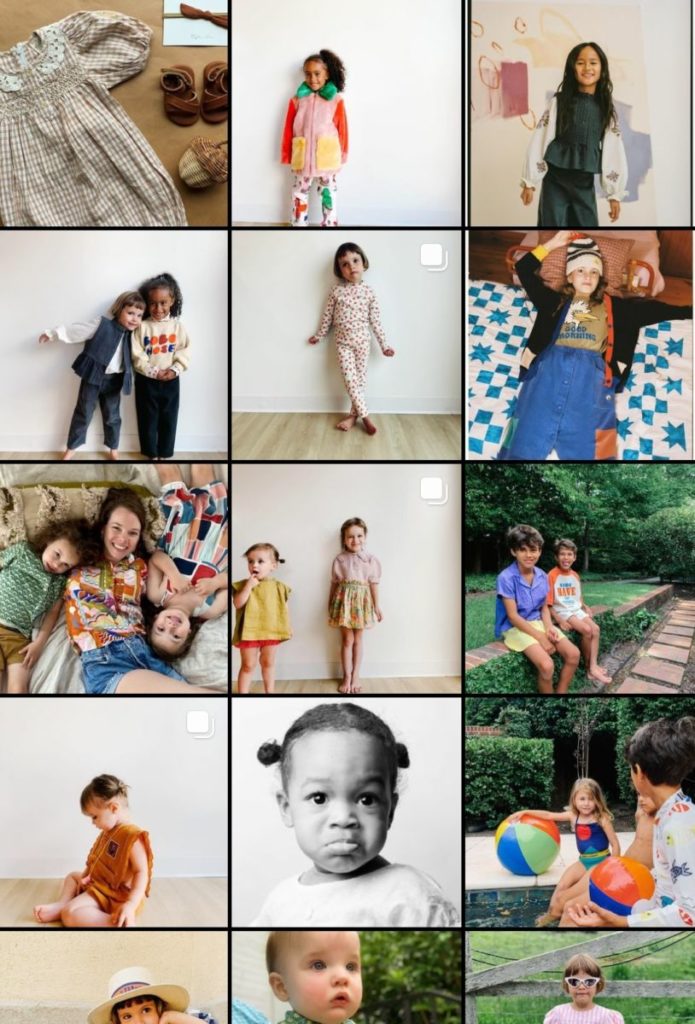 Nestled on Columbia's upscale Devine Street, this boutique brings a modern and relaxed feel to traditional clothing and offers a "cool" edge. They carry a ton of brands from all over the globe, especially ones that focus on sustainability. They opened in 2018 in Columbia, SC and have been providing those expecting and mothers of all ages with quality pieces for all seasons. It's also a family-run business!
Under The Almond Trees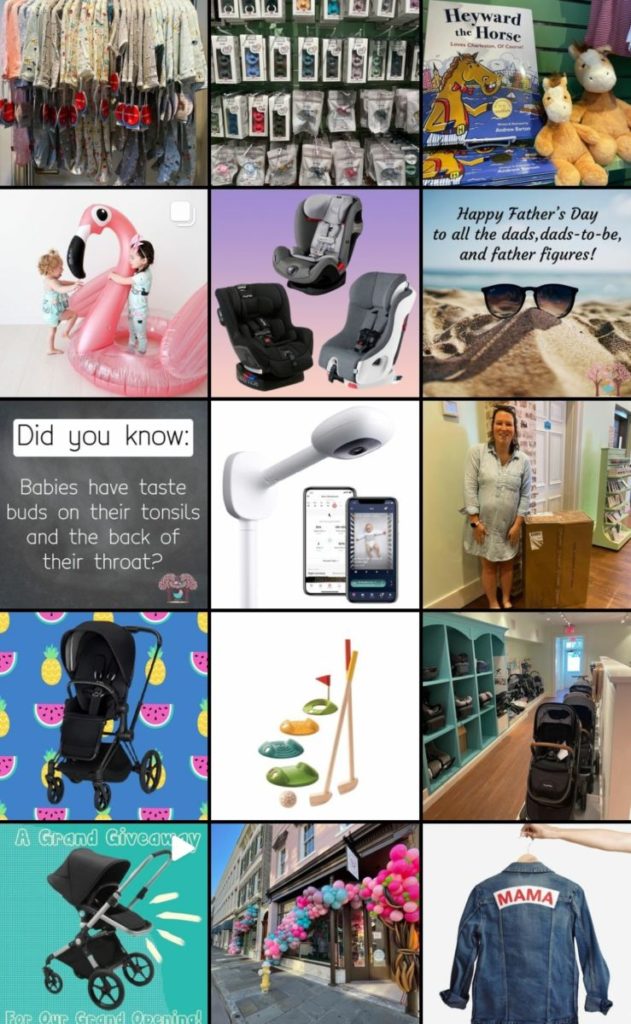 Inside, this thrifty boutique is filled with vibrant colors and beautiful blossoms! They focus more on baby + toddler clothing, which is why their two storefronts, Under The Almond Trees and Little Almond Blossoms, are connected side-by-side. Located in Charleston, SC, this baby-gear-focused storefront has also been serving little ones in the community with events, such as Storytime every Thursday morning. They also run a blog as a resource to help guide parents in their journey!
Pink Chicken New York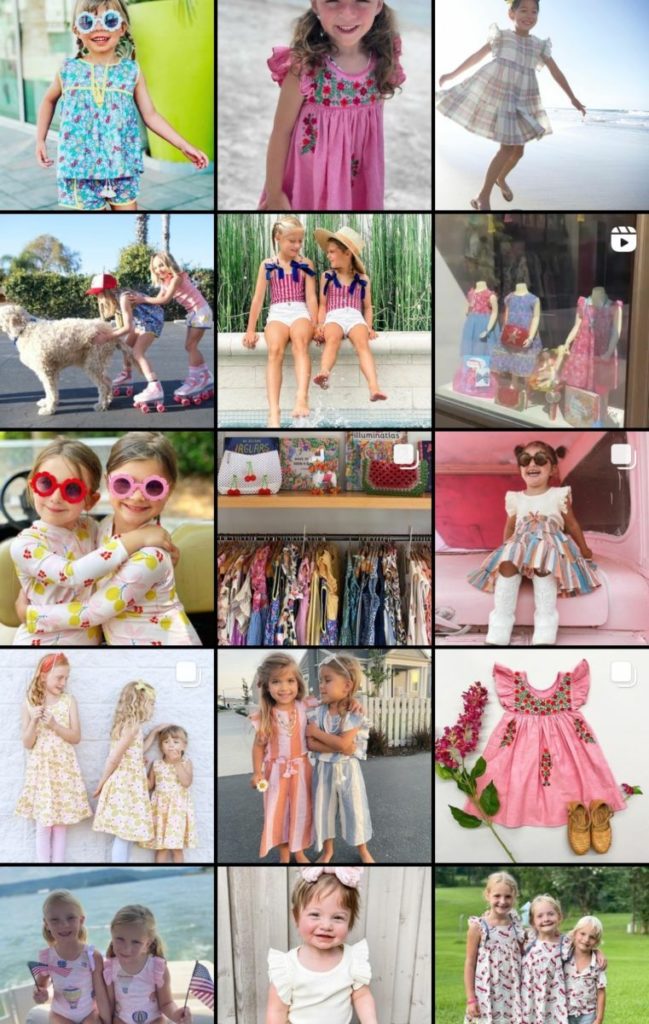 If you're looking for the perfect Mommy + Me and Daddy+ Me outfits, we've found the perfect place! Not only do they sell clothing and accessories for all ages, they even sell children's outdoor gear, dolls, and arts + crafts. After big success in New York, this storefront opened in Charleston. They've also donated 20,000 dresses through their partnership with Good+Foundation and Baby2Baby.
Low Country Baby Boutique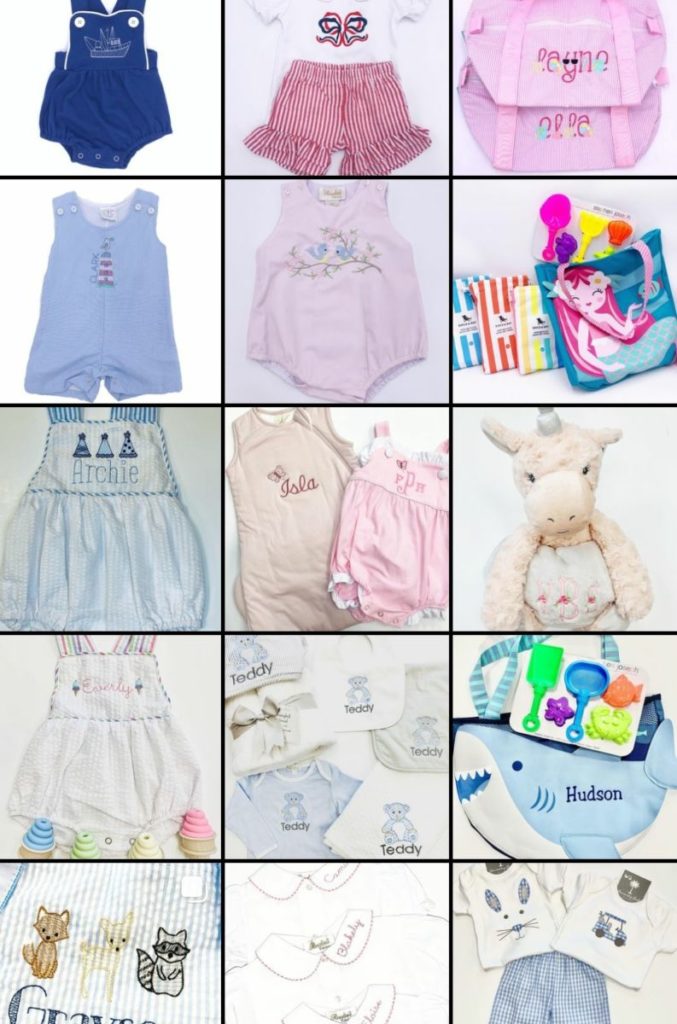 Located in Mount Pleasant, SC, this charming boutique is perfect for finding upscale baby clothing and gear. Many of their items are made from organic materials that are good for your bundle of joy's skin. They carry a variety of different items such as swimwear, hats, and sunglasses, but specialize in super traditional, Southern clothing! They'll even personalize your items with you child's monogram.
Sweet Tea's Children Boutique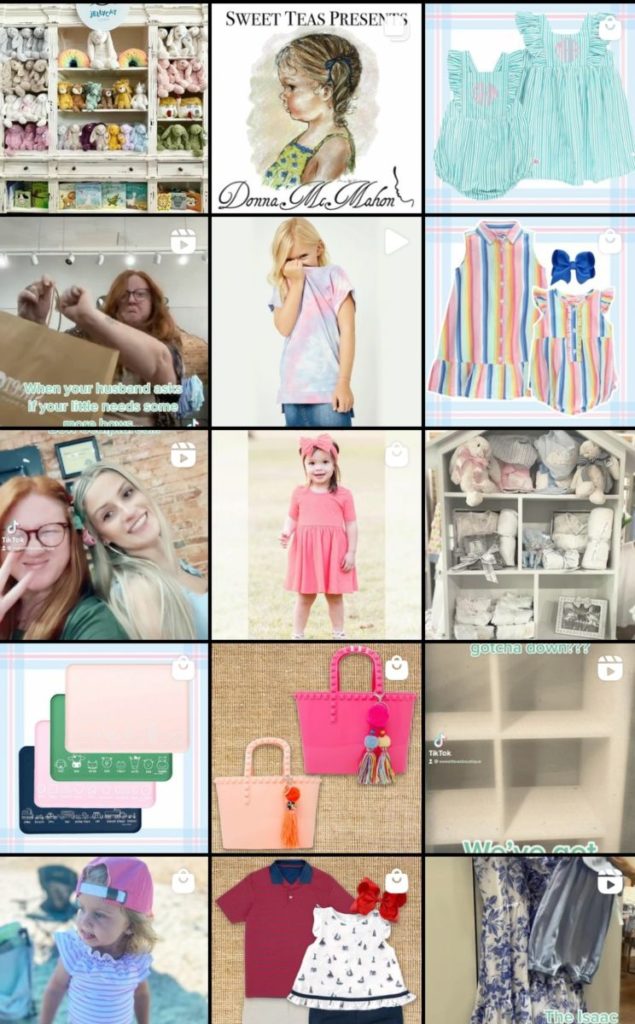 Not just focusing on clothing, this unique boutique holds a variety of children's books and toys. New items and favorites are listed on their featured page everyday. If you're not located in or near Greenwood, SC, don't worry because you can order online and have items shipped to you in no time! They carry brands such as Swoon Baby, Sun San, Sage + Lily, and Baby Bliss.
James and Eloise Fine Children's Boutique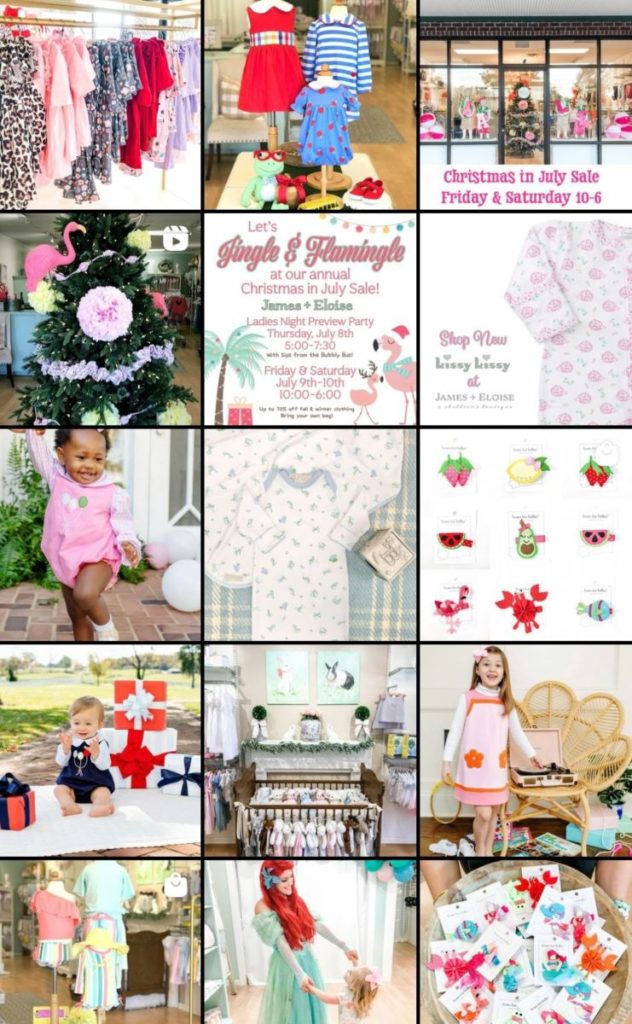 If you're filled with Southern pride and want your child to express their pride too, this small shop in Lexington can help. From bows for belles to Southern Tide, this store has all the traditional clothing and accessories you need. Everything is handpicked at this family-owned business. And if you're looking for educational toys, they even have mini sensory boxes for children ages three and up.
Moonlit Lullaby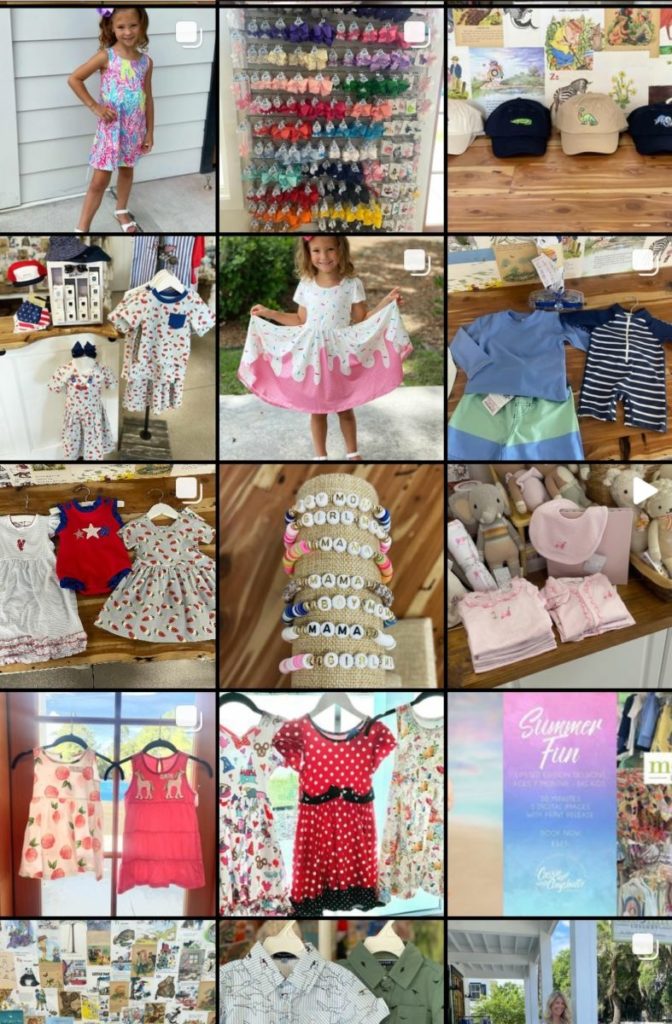 This boutique has everything! If you're looking for a certain item for special festivities and holidays, Moonlit Lullaby has a ton of seasonal clothing to wrap your new addition in. If you're not a mother or expecting mother, they also specialize in gifting. This way you can contribute to a special someone's journey at a baby shower or push party!
Pitter Patter Children's Boutique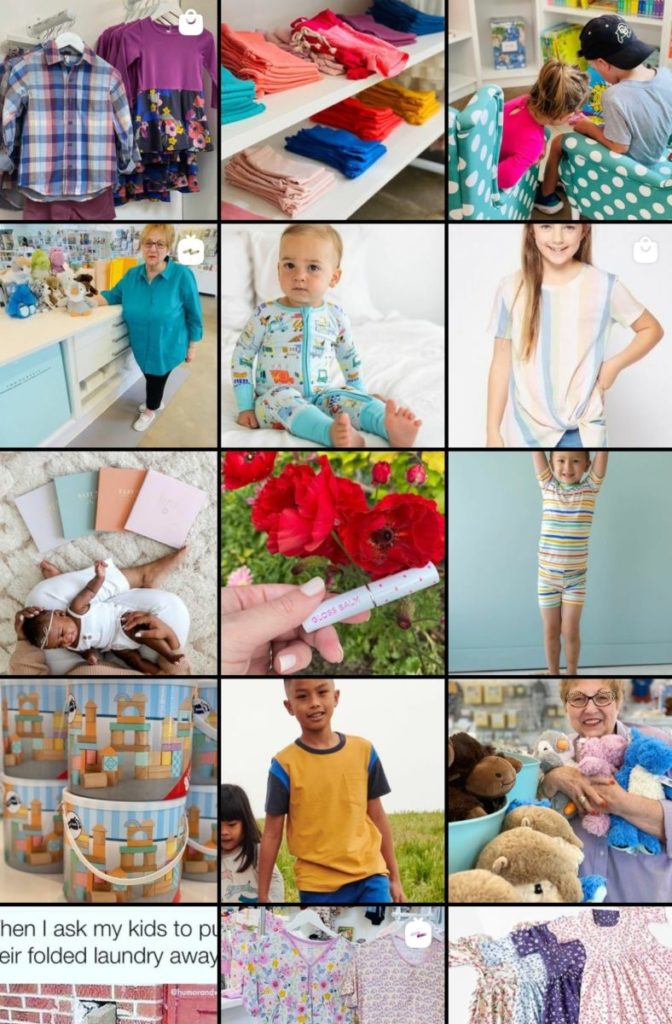 This Aiken' boutique is perfect for when you have something very specific in mind. They have a large selection of christening outfits, and if you want them to tag along on your athletic adventures they have sets of athleisure, you can pre-order. They even help make registries for baby showers and birthday parties!
Beaus and Belles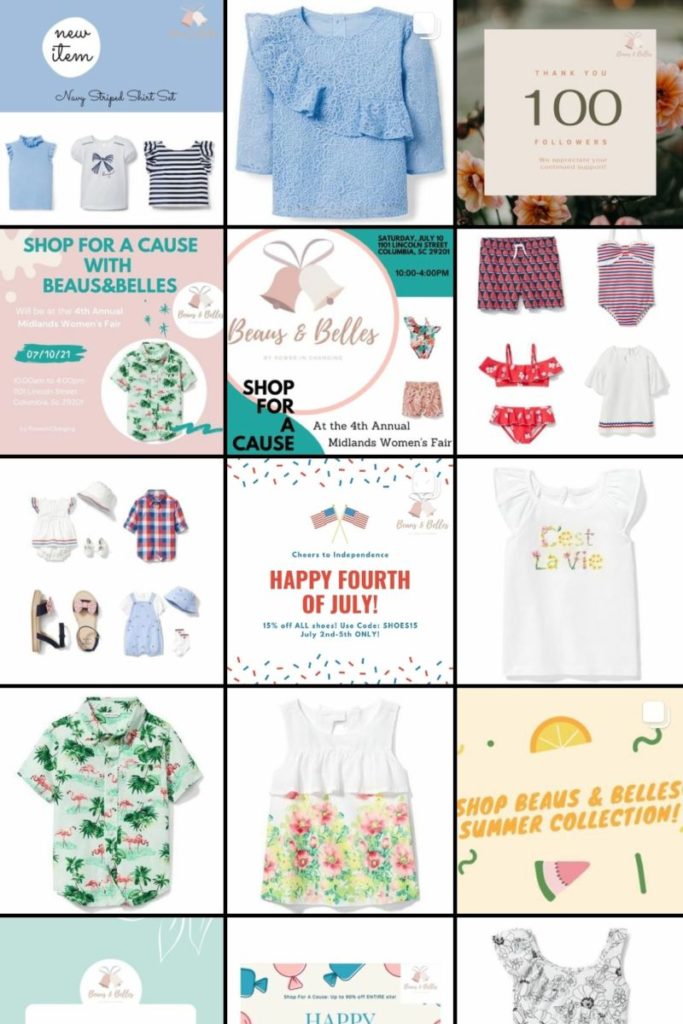 This online-only boutique sends all of their proceeds to Midlands non-profit Power In Changing, a diaper bank that provides diapers and other vital necessities to families experiencing financial hardship. This boutique is made up of gently used second-hand pieces, which means you can score some of the best baby brands for a fraction of the cost.
Have another baby boutique you love in SC? Share it with us in the comments below!