Just a couple of weeks ago I had the best time attending one of my close friend's baby showers. Now, of course, I could not show up empty-handed. So, I took a trip down memory lane and went through my baby shower registry to find the perfect gift.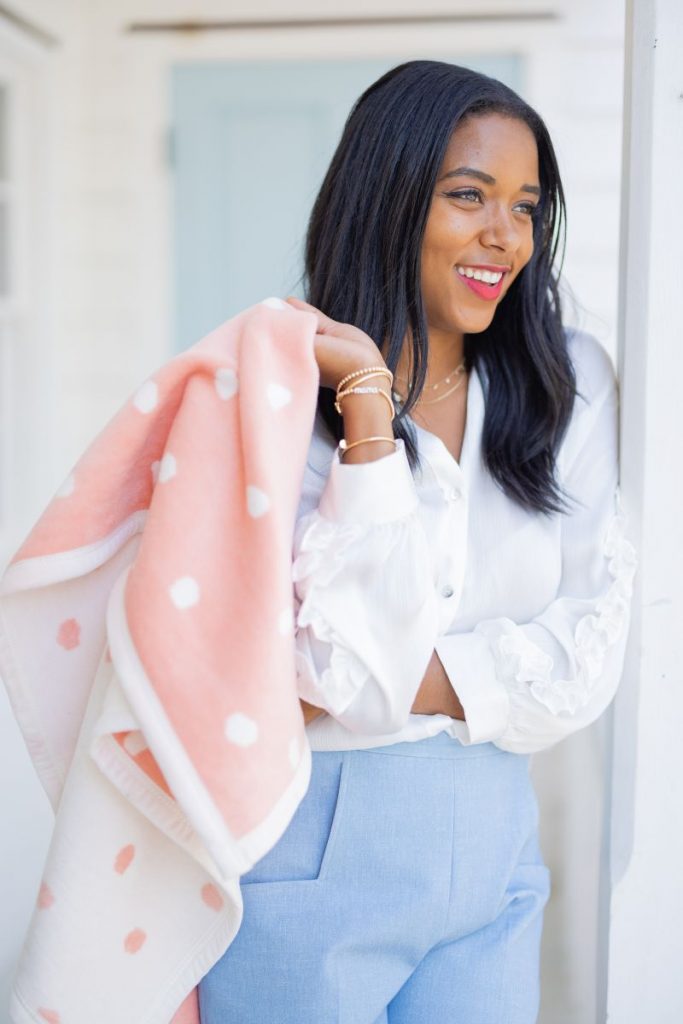 Every baby is different and has preferences regarding certain items like bottles and pacifiers. However, you can never go wrong with a blanket. My Pinck Dots and Blue Folly ChappyWrap blankets come in midi sizes, making them the perfect size for babies and kids. In addition to these two unique blankets, I recommend these 10 baby shower gifts that are great for any baby.
Check out my baby shower gift picks including blankets from my ChappyWrap collection, the Baby Brezza, and the Owlet Sock.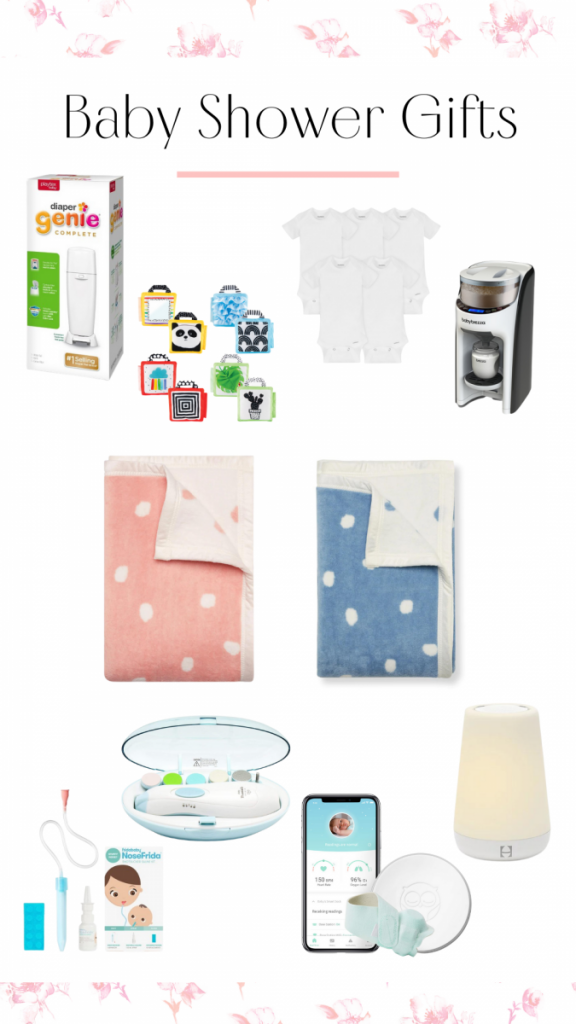 Folly Blue Blanket // Pinck Dots Blanket // Diaper Genie // Sensory Panels // Organic Onesies // Baby Brezza // Nail Trimmer // Nasal Aspirator Set // Owlet Sock // Hatch Night Light