As you may or may not already know, my husband and I recently purchased a home together in Charleston, SC and I wanted to update you guys on the renovation progress. I have partnered with Lowe's to work on one of the guest bathrooms and I am so excited with how it turned out! We went with an island house theme and did a complete refresh with Lowe's Origin 21 collection wallpaper, vanity lights, a rattan light fixture, floors, and a fresh coat of paint in Sherwin Williams 6530.
This jack and jill bathroom was a bit dated for my liking. I knew right away it would need a lot of work to fit the vision I have for this home. Thanks to Lowe's, I was able to find everything I needed to start the renovation process! To begin, we started by pulling up the old floors and laying these gorgeous green and white patterned diamond tiles. We then used this easy peel + stick wallpaper from Lowe's Origin 21 collection for the walls on both sides of this jack and jill bathroom. In the last steps to complete the bathroom, I replaced the dated light fixtures above the mirrors with these modern Brass vanity lights by allen + roth. To top off the island home theme, we hung this gorgeous rattan light fixture which brought the entire look of the space together.
Check out how this progress transformed from before, during the process, and all the way through completion using the Lowe's products linked below!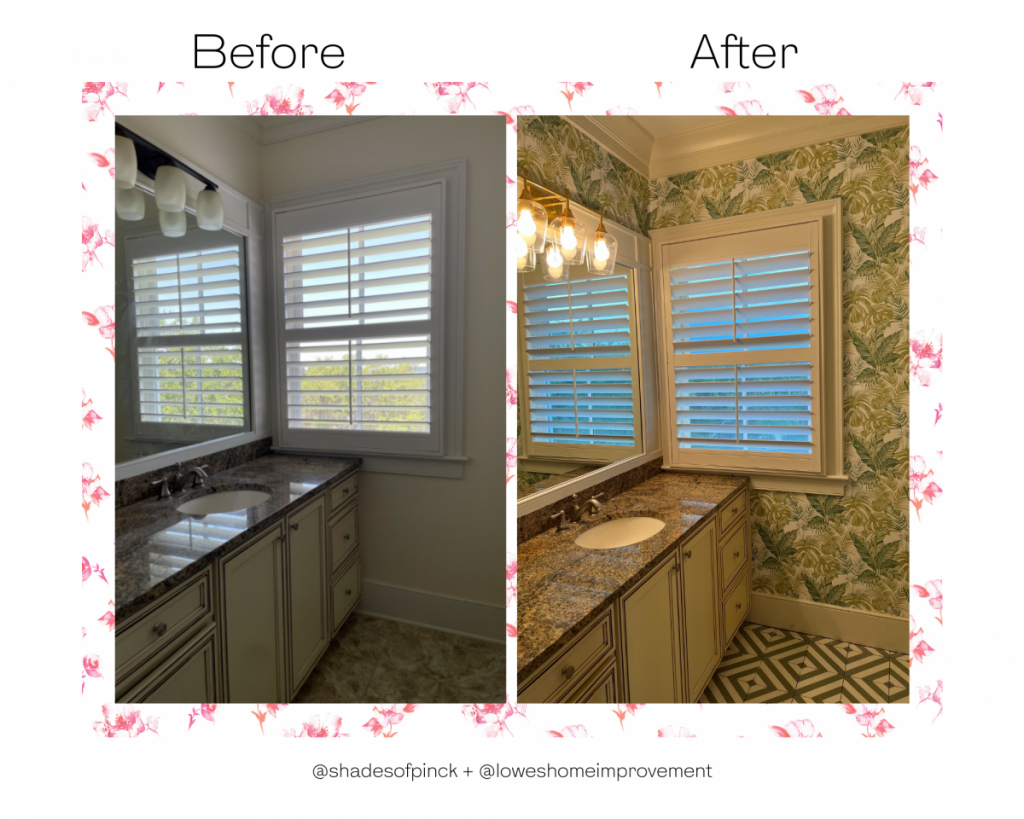 Shop Wallpaper // Shop Vanity Light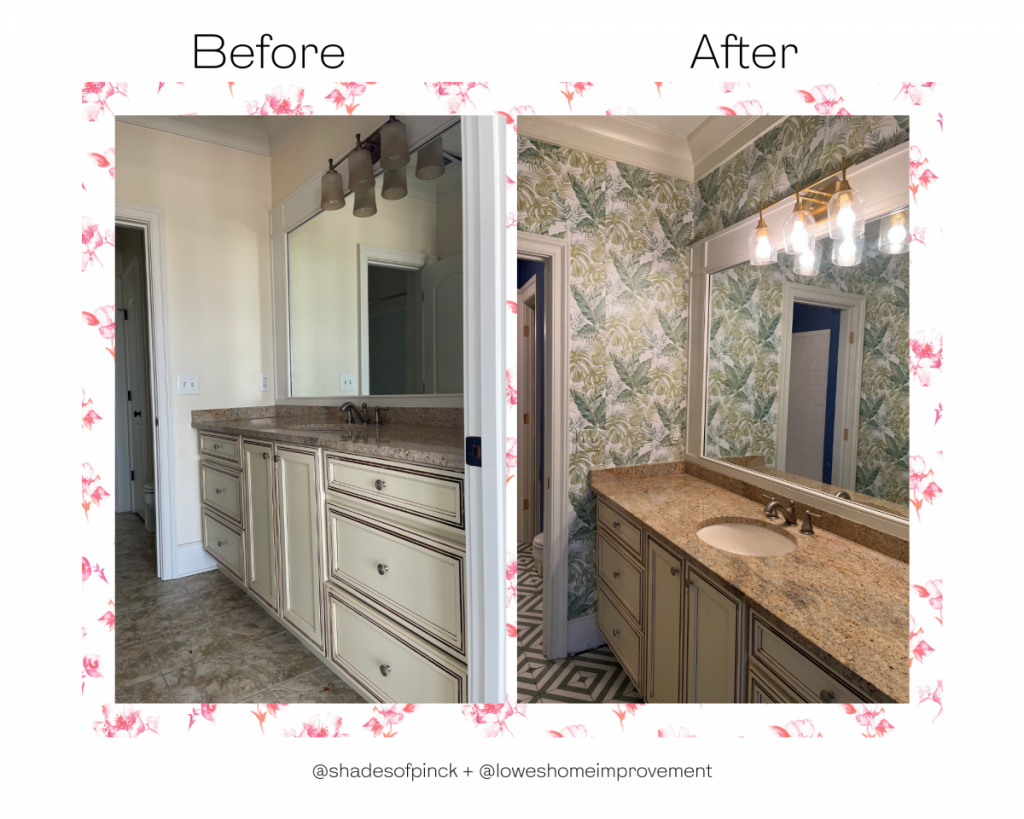 Shop Wallpaper // Shop Vanity Light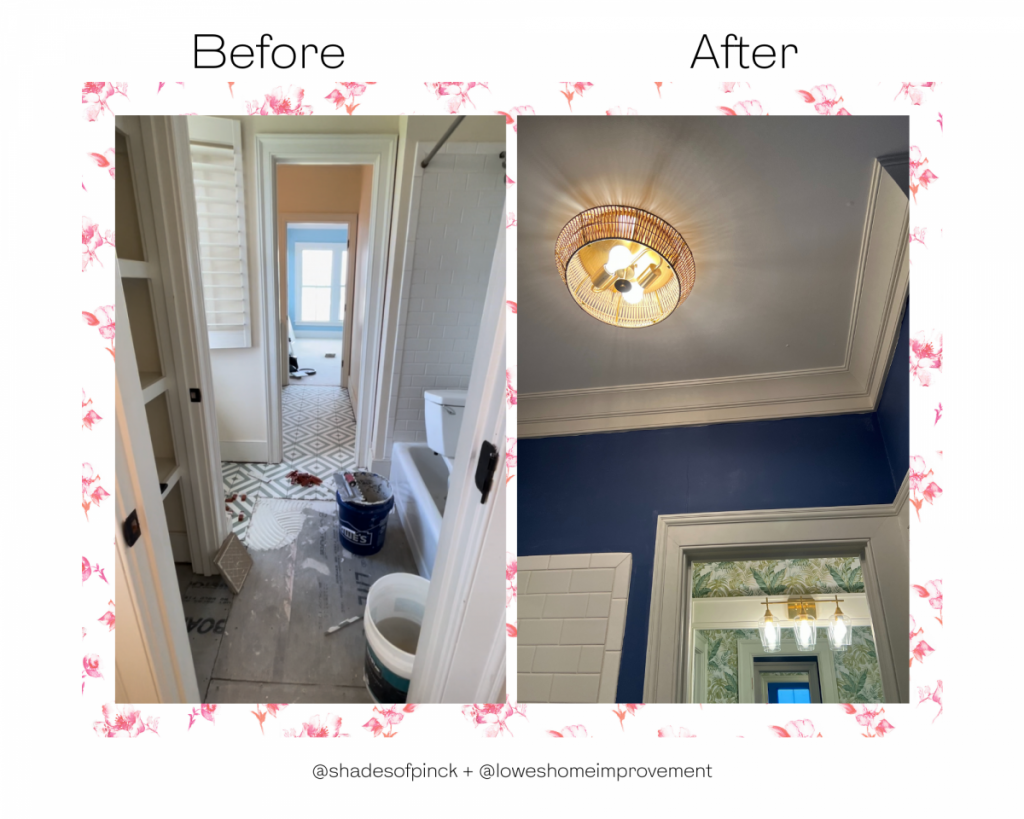 Shop Rattan Fixture
This post was sponsored by Lowes Home Improvement, but all opinions are my own.