Just this past week, the SoP team and I headed down to Charleston to cover the 2023 Charleston Wine and Food Festival and let me tell you– it did not disappoint. I was a part of the small group of social media experts + content creators that made up the 2023 Street Team again this year, which always makes the entire experience soo much more fun! If you've never attending CHSWF, or didn't make it this year, take this as your sign to purchase tix early next year so that you don't miss any of the fun.
The Charleston Place hosted me this year and this ICONIC property was the perfect home base as I sipped + tasted throughout the city all week. Built in 1986 on lower King Street, The Charleston Place was designed to complement the historic architecture of the city. The property features multiple restaurants including the Charleston Grill, The Palmetto Café, Thoroughbred Club, Meeting at Market, and Community Perk. If you are looking to do a little luxury shopping while in Charleston (and seriously who isn't?!) there are plenty of shops located on property including: Louis Vuitton, Kate Spade, Gucci, and Ike Behar. It its one of the best accommodations you can find and is such a quintessential Charleston landmark.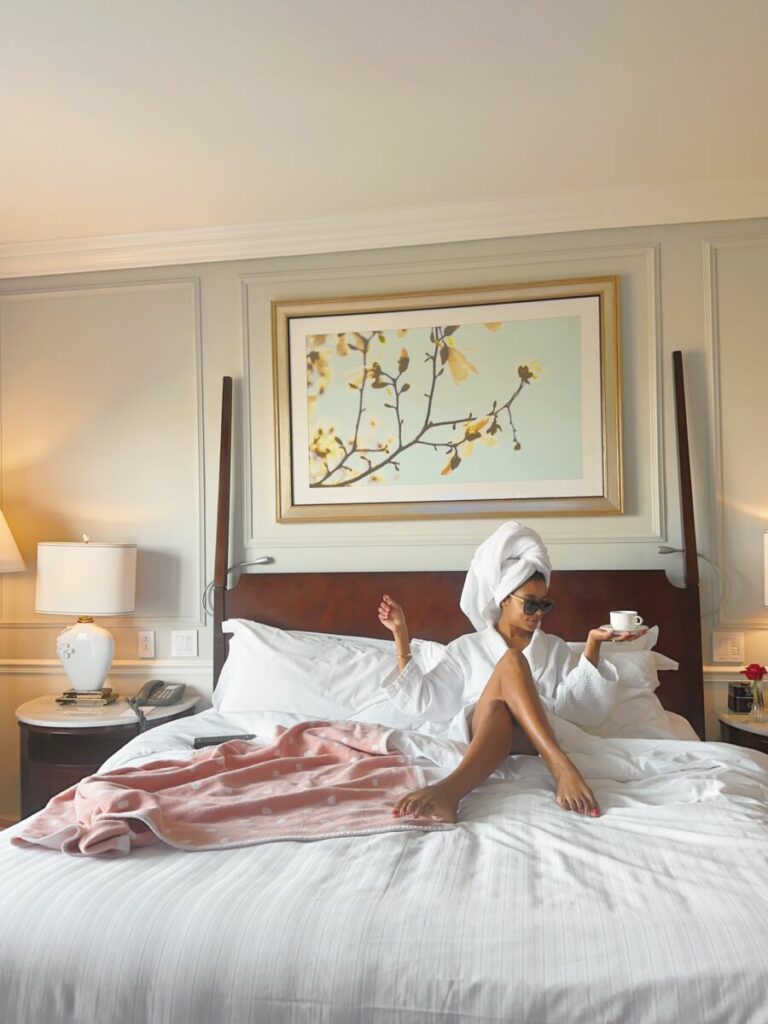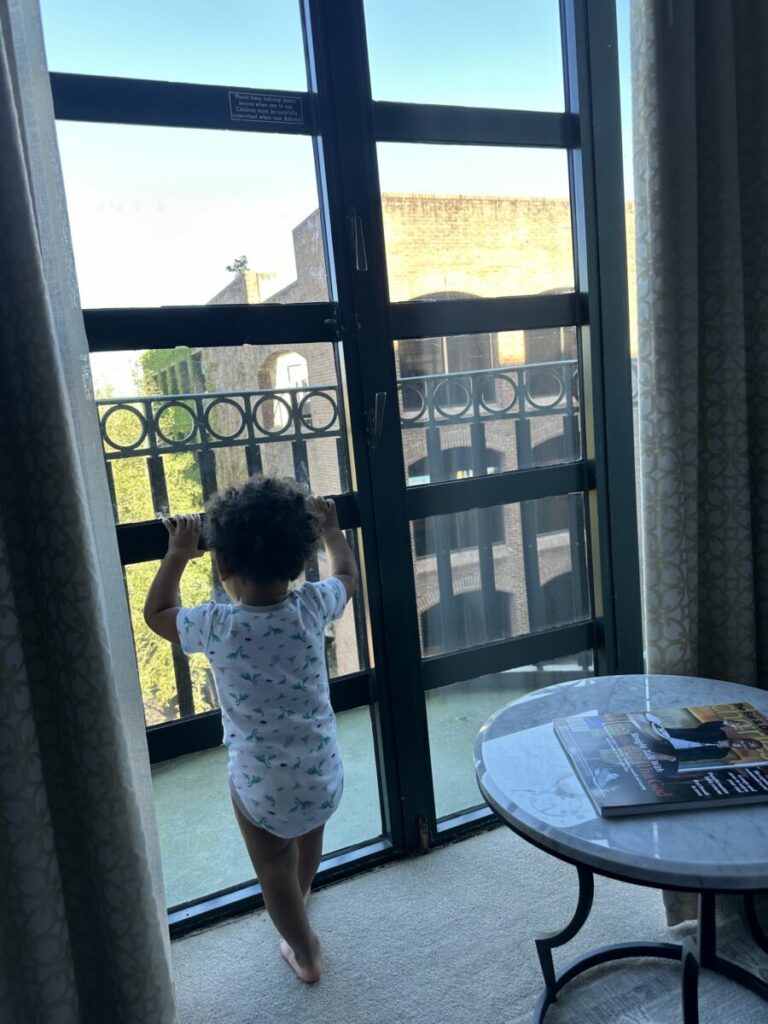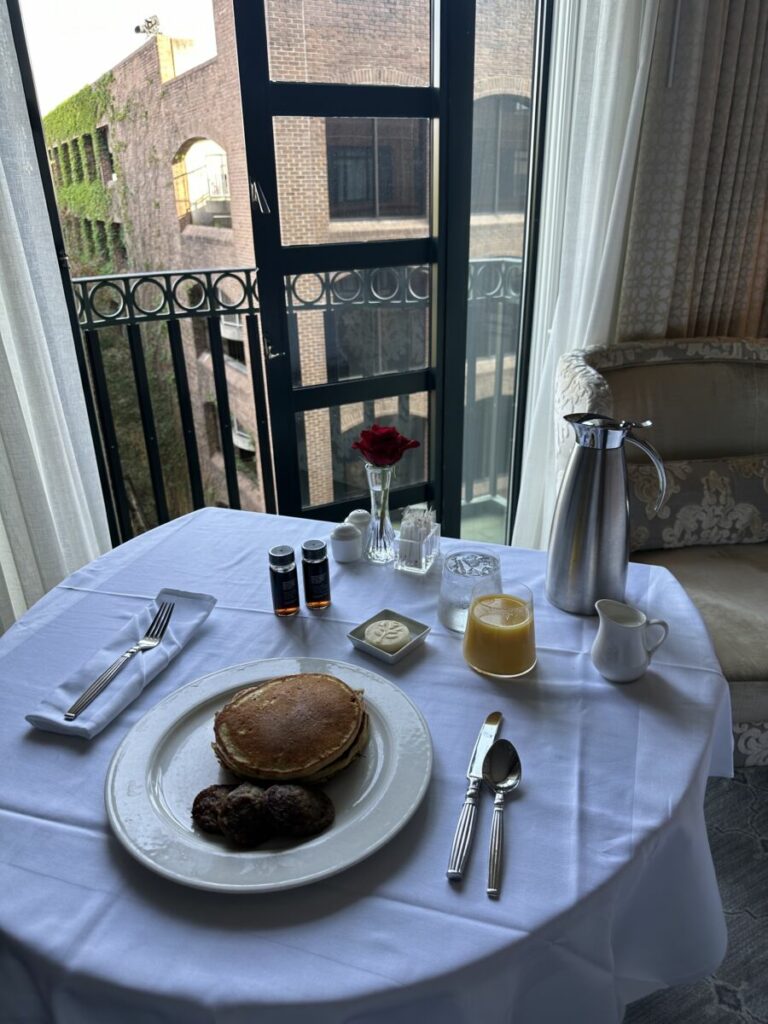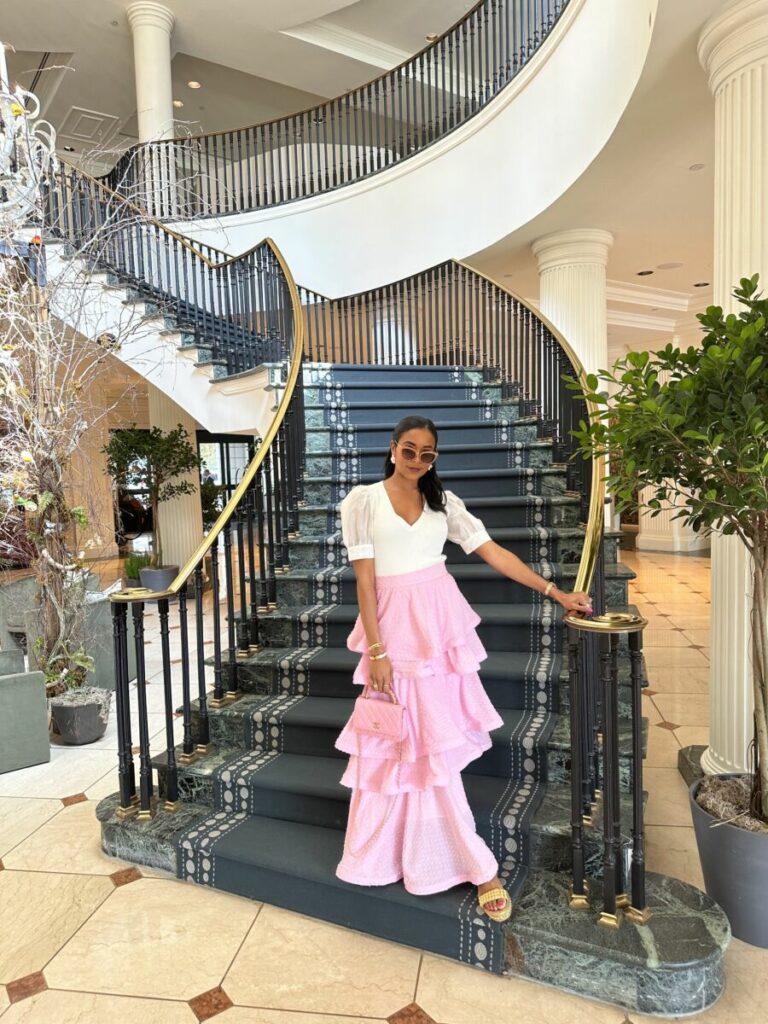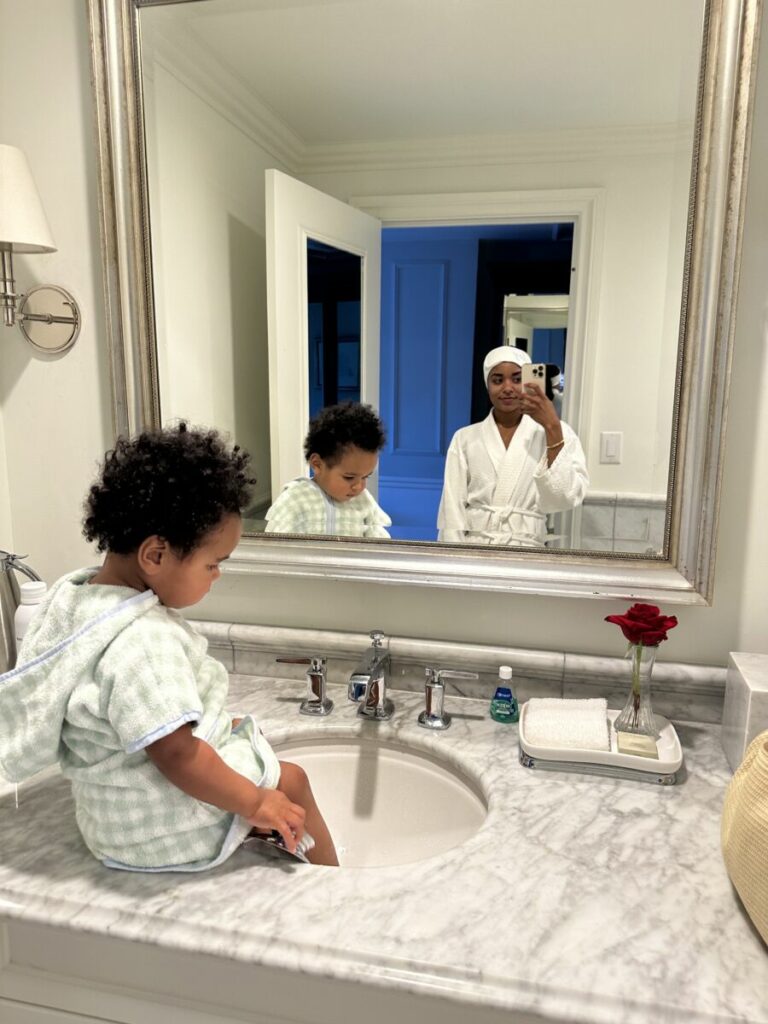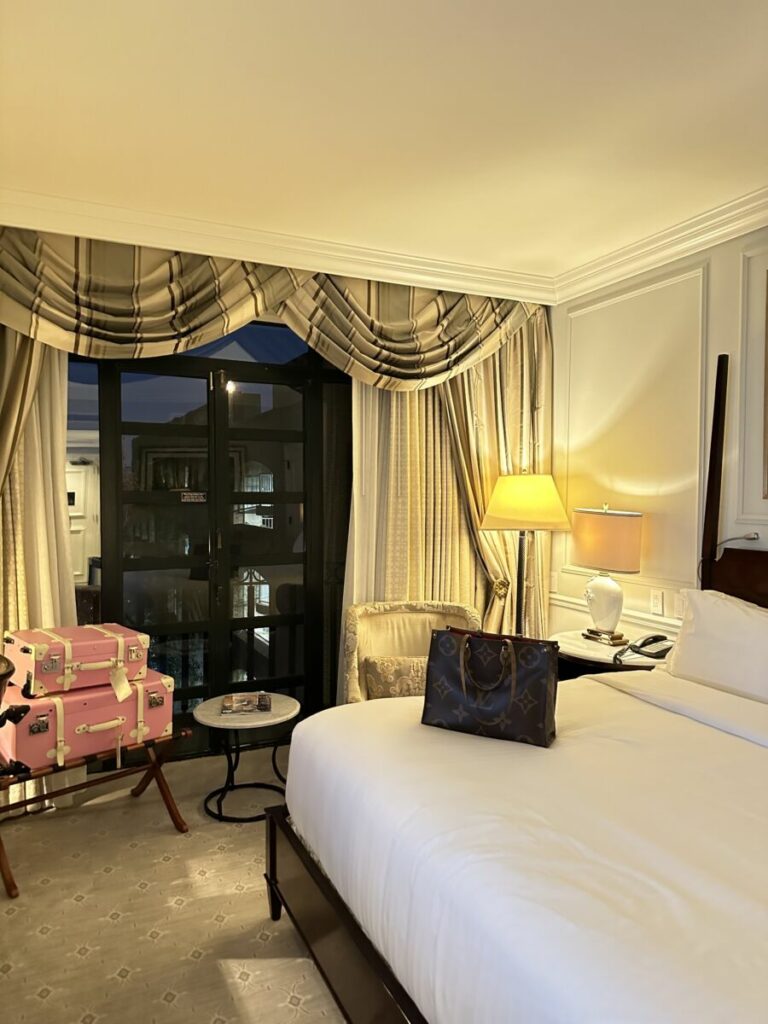 Book YOUR stay at The Charleston Place
Wednesday
Opening Night
This celebration of both the Charleston hospitality + culinary communities took place and the College of Charleston's dreamy and historic Cistern Yard and it was definitely a precursor to the week ahead. Some of the most reputable and distinguished chefs were present serving delicious bites, and we got to sip on many cocktails crafted my local mixologists! The vibes were set with a fun band that kept everyone on the dance floor most of the night. This was my very first time attending Opening Night, but I'll be sure it won't be last because I seriously had the best time. Cistern was packed to the brim with people reconnecting and simply enjoying themselves. Be sure to add this event to your itinerary next year. It's a MUST!!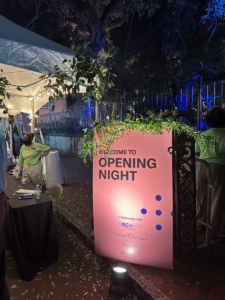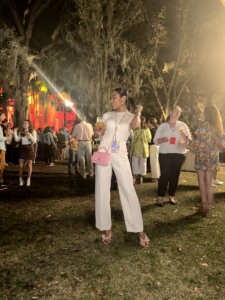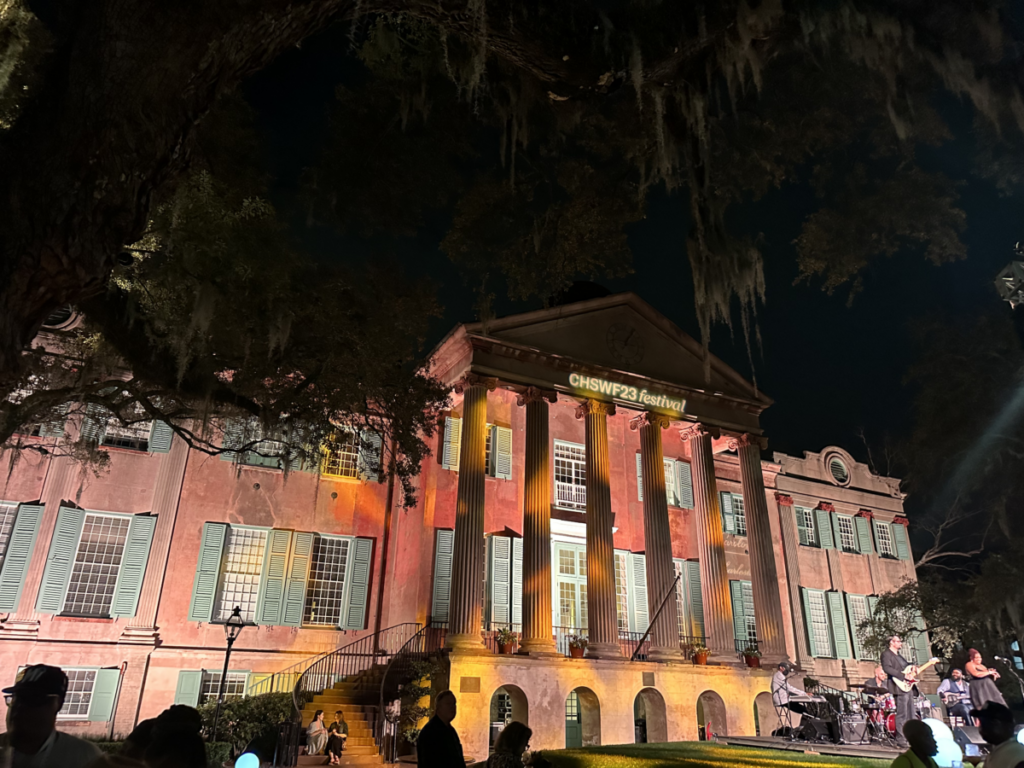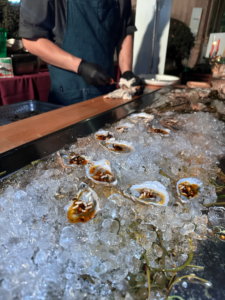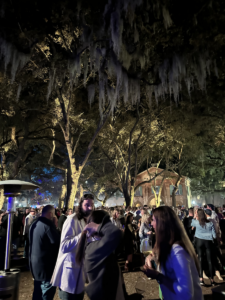 With my new bestie + fellow Street Team Member: @diaryof_clay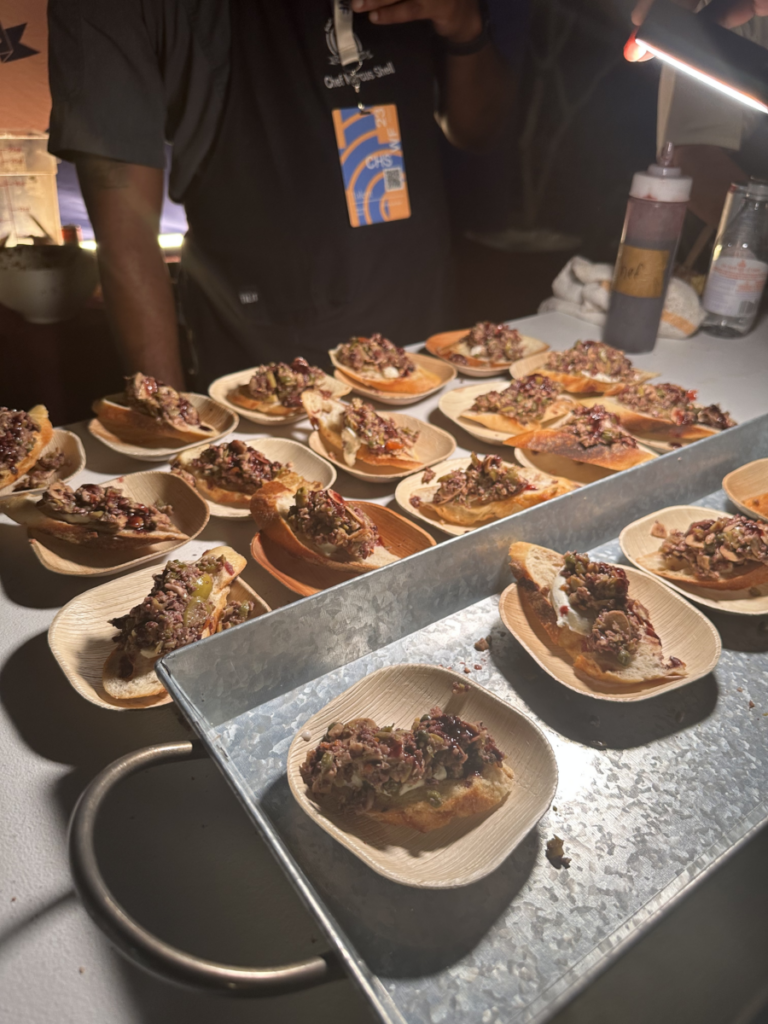 Thursday
Anything but Champagne
This fun beverage workshop + tasting took place at the newly renovated Mills House Hotel (which is gorgeoussss btw) and was an ode to sparkling wine– but only the one's that can't be considered "champagne". The lineup featured selections from around the world (think: Germany, Italy, England, California) and was as informative as it was delicious. As a self-proclaimed lover of Champagne, it was fun to be introduced to similar varieties. We started with La Marca Prosecco, one of my tried + true faves, then tasted seven other blends that I'd never even heard of. (I'll list the ones I think you should try below!!) But what I really loved was learning soo much more about how this type of wine is produced (the tank and traditional methods), the types of grapes used to create each version, and how to choose other similar wines based on your palette. I left this workshop feeling like I earned my sommelier certification– at least in sparkling wines LOL.
If you're like me and love champagne you should also try:
Ultraviolet Wines' Sparkling Rosé (Napa, CA)
Medici Ermete's Concerto Lambrusco Reggiano (Emilia Romagna, Italy)
Sekthaus Raumland's Cuvée Katharina Brut (Rheinhessen, Germany)
Dopff + Irion's Blanc de Blanc Brut (Crémant d'Alsace, France)
Vilarnau's Brut Reserva Rosé Cava (Catalonia, Spain)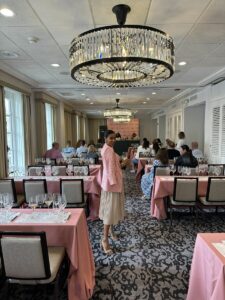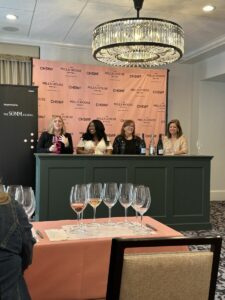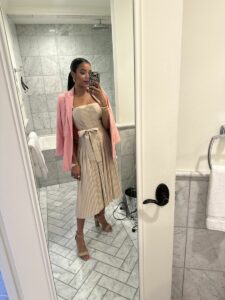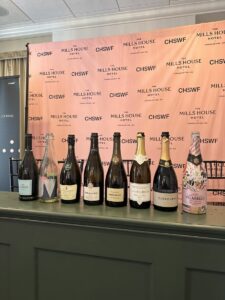 The Spa at The Charleston Place
I snuck away from the festival for a bit for a little R&R at The Spa at Charleston Place. This spa is a true place of self-care as it was intentionally designed to be a space of tranquility and relaxation. With over 10 treatment rooms, which include two couple's rooms, a relaxation lounge, and many other amenities, there are so many ways to unwind and escape while being pampered. Their signature experiences include an intraceuticals treatment, a hydrafacial treatment, and what I enjoyed while there…a deep tissue massage. Be sure to schedule extra time before and after your treatment for a little time in the relaxation room + sauna, or to enjoy the Olympic sized pool.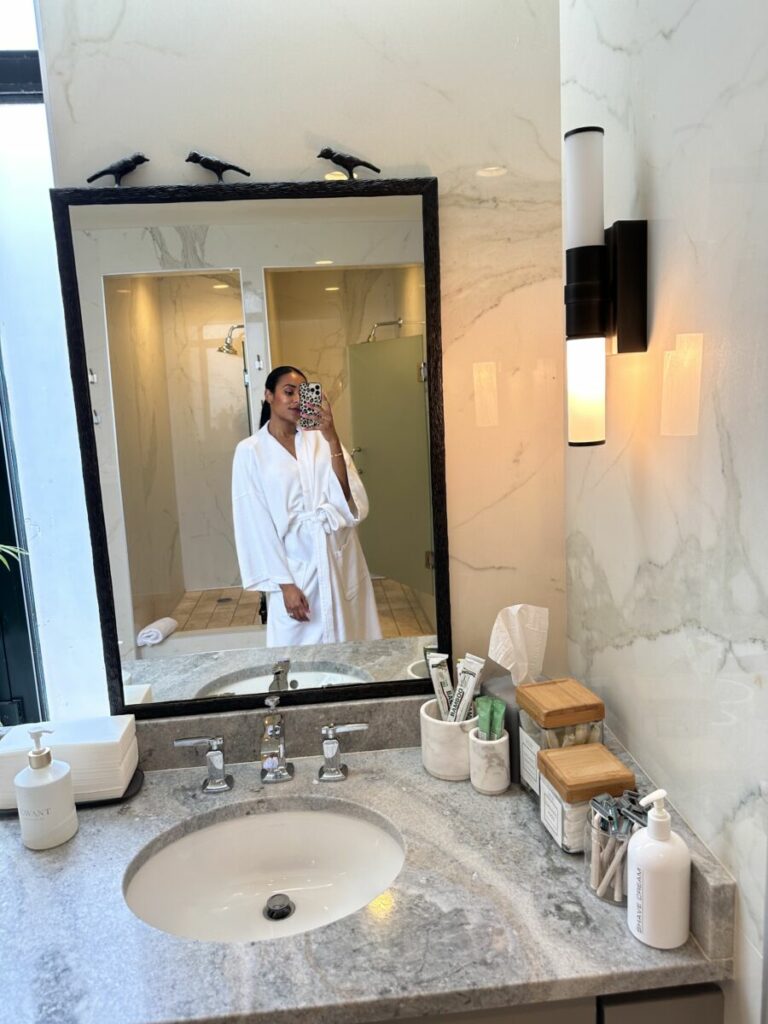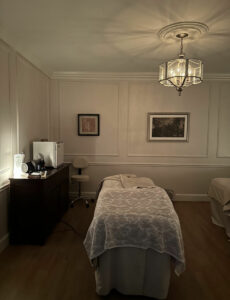 City of Charleston Street Fest
One of the complaints the festival received in the past was that tickets sell out soo fast (or are quite pricey) so locals are unable to partake in the festivities. True to form, CHSWF took it to heart and partnered with the City of Charleston to offer their very first Street Fest, a block party on King Street that is free + open to the public!! The best of the city's diverse culinary, crafts, and small businesses got to shine this night on Upper King as it was blocked off for pedestrians only. It was the perfect opportunity for the entire family to get in on the fun of the festival and despite brief rain, was an all around good time. In addition to food trucks offering Lowcountry cuisine, CHSWF offered a Beer Garden, live music by the Psycodelics, and a performance by Burke High School's Marching Band. There were even actives for the kids: balloon animals, a 360° photo booth, an interactive chalk wall. It was a great night for all and something I hope they choose to do again!!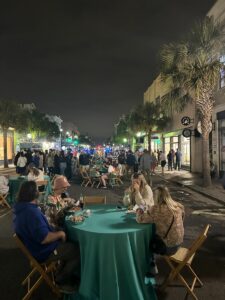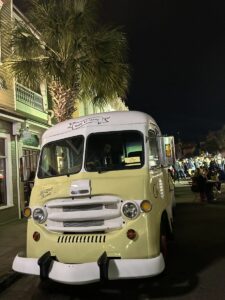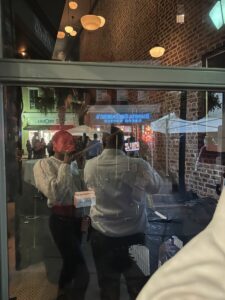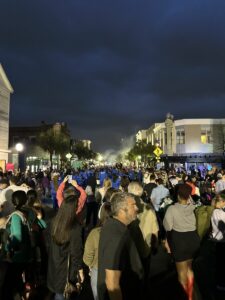 The World of 'Cue
Not going to lie, I was a little weary about attending this event as I was like "how many different versions of pulled pork can one person really try?!" But that's one of the best parts about the festival… it allows you to get out of your comfort zone and do/try things you may never have before because everything is included, readily available, and comes in smaller portions (so there's really no pressure on liking it at all). To my surprise, this event was much more than pulled pork. Instead, this event focused on embracing how barbecue is a culture in the South, and how it can incorporate International flavors too. It was also a great reminder that BBQ is much more than just pulled pork! Chefs reimagined this age-old tradition through a variety of meats and techniques. It was also fun to try the wines + cocktails they chose to pair because they complimented the wide range of BBQ flavors.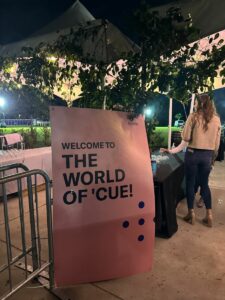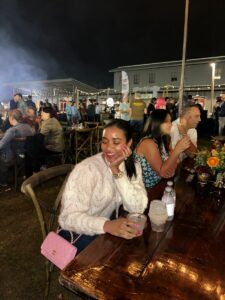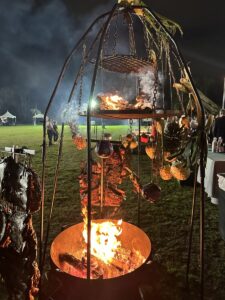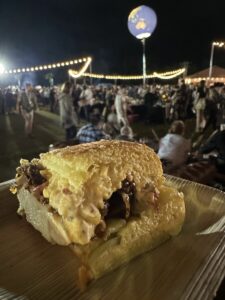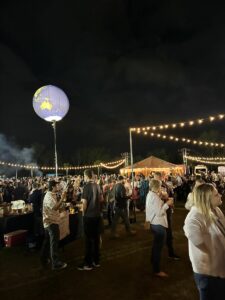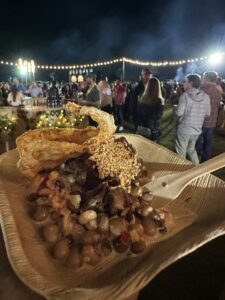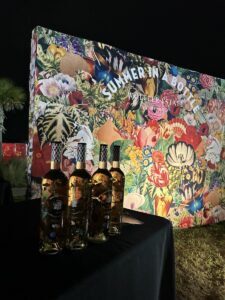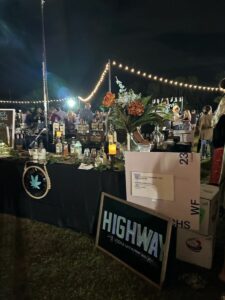 Friday
Pink for the Planet Afternoon Tea at Camellia's 
I kicked off the day at Camellia's for Afternoon Tea! But this wasn't your average Afternoon Tea. In addition to offering the exceptional service + tasty bites we're use to, Camellia's has teamed up with TEALEAVES to honor Earth's oldest pigment: Pink!!!! The vibrant pink hue comes from fossilized chlorophyll that is over one billion years old hence why it is the oldest pigment ever found on Earth. The organisms that created the pigment were integral to creating life as we know it. Because of that hue found in nature, Camellia's is featuring a special tea in the beautiful hue to celebrate biodiversity, nature, and to bring awareness of the fact that the worldwide extinction levels are increasing at an alarming rate. The hue reminds us of a time before Earth was habitable for humans– which we are in danger of returning to. Last year, Pantone Color Institute + TEALEAVES announced that this pink hue was the official Color of Biodiversity to bring awareness to biodiversity loss. For just under two hours we were served sweet + savory treats along side this tea, in one of the most beautiful pink spaces there is. It's hard to imagine what life would be like without pink (chlorophyll), and I think it's up to us make sure we don't find out!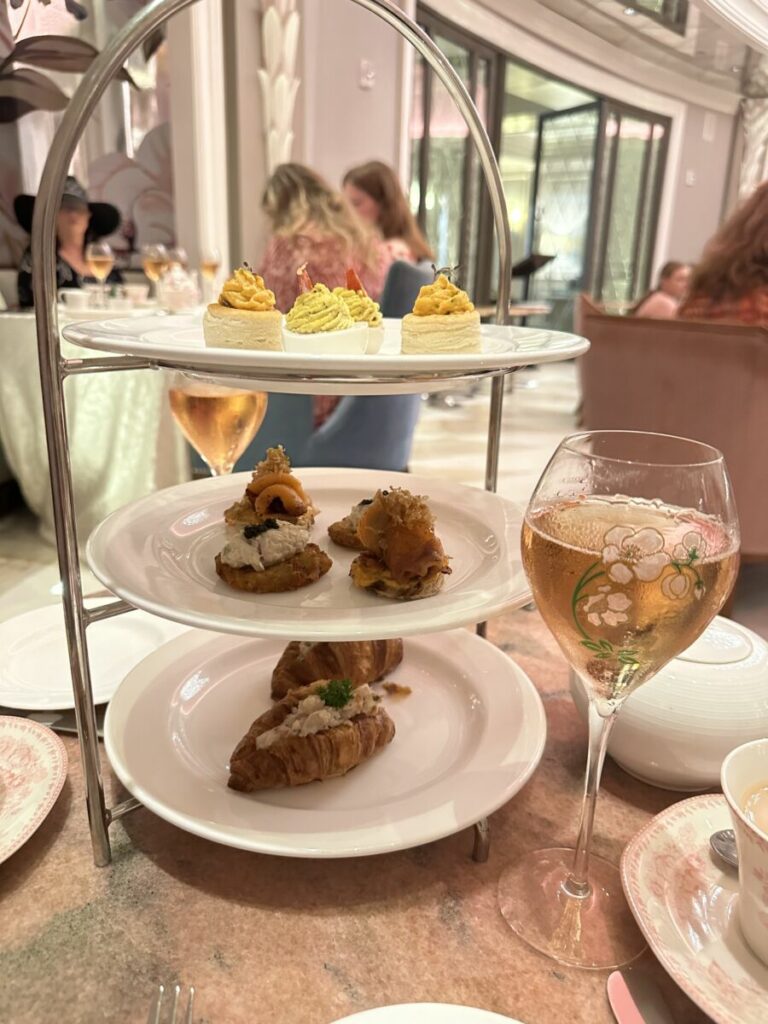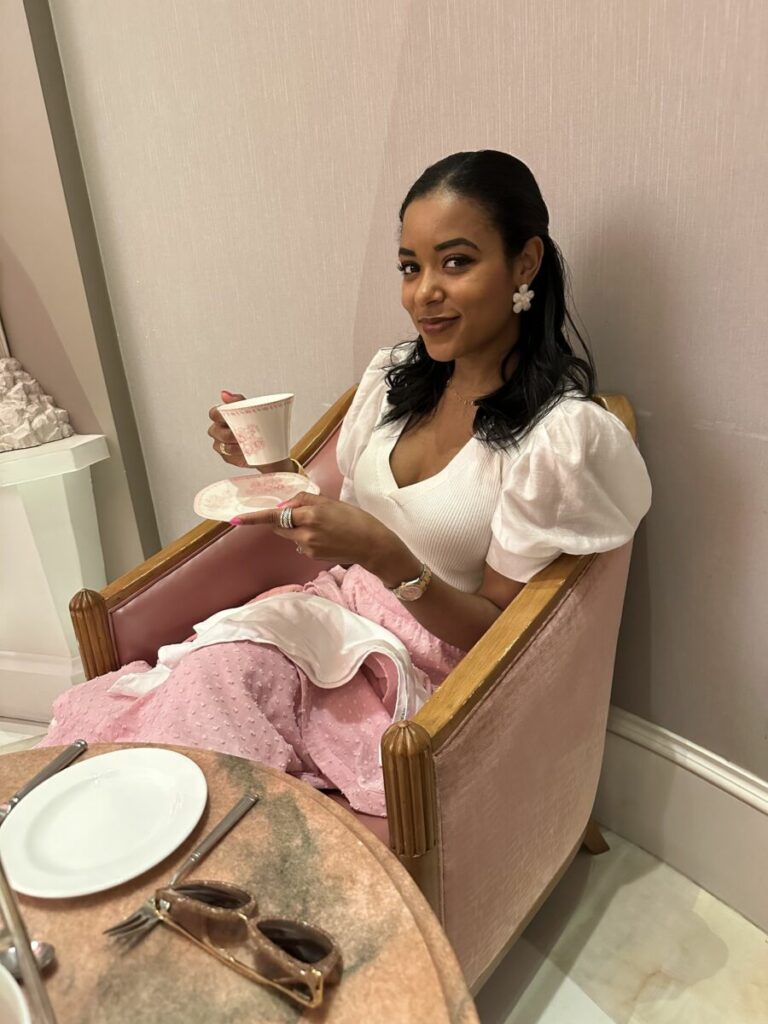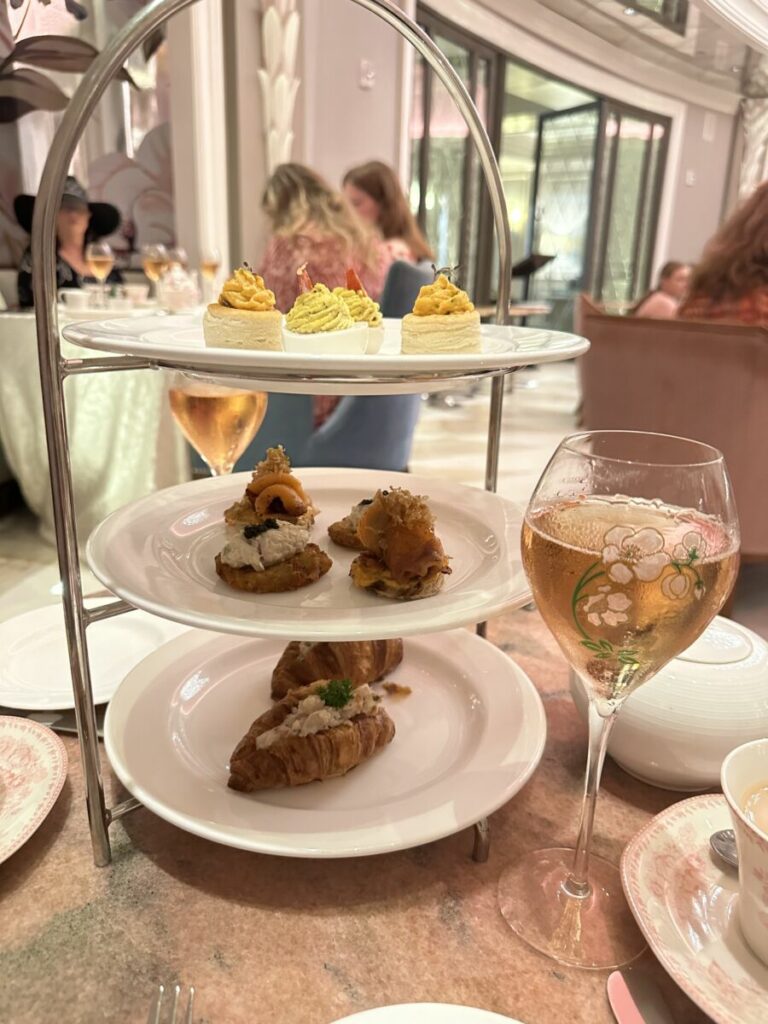 Culinary Village
The Culinary Village is always the SoP team's favorite event of the year because there is so much to try! So we all made sure to be there (almost) as soon as the doors open on day one of the village. From craft cocktails to yummy bites, interactive demos to culinary swag, you can (and will) spend all day exploring the grounds without ever having to ponder "what should we do next". Just as last year, this event was located at Riverfront Park which made it the most gorgeous setting to enjoy all that it had to offer. In addition to last year, the CHSWF added areas dedicated to food sampling inspired by the Lowcountry which was really cool to explore. For those with big appetites, larger portions of food were available for purchase (though I've never left the village hungry) and you could book a shuttle which made roundtrips from the event to downtown and back. If you do nothing else during the festival, invest in ticket that gets you into at least one day at the village. They're provide your wine glass, all you have to do is bring the palette + appetite to try it all!!!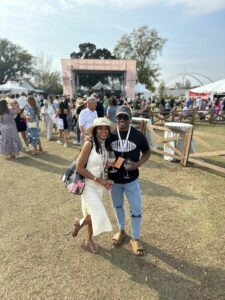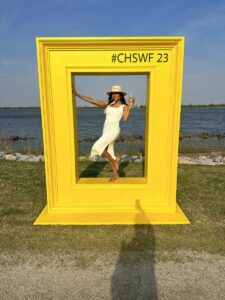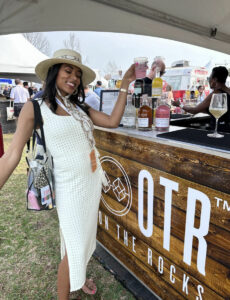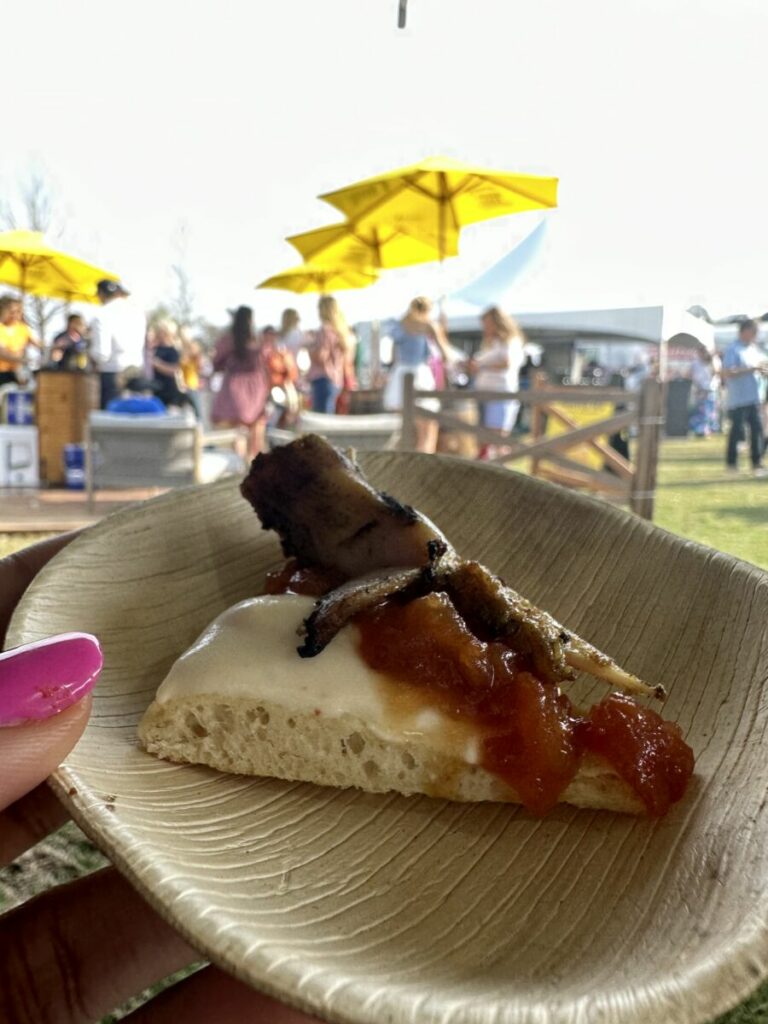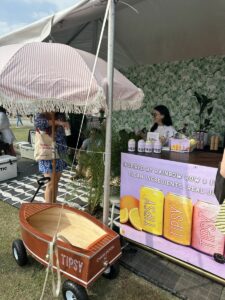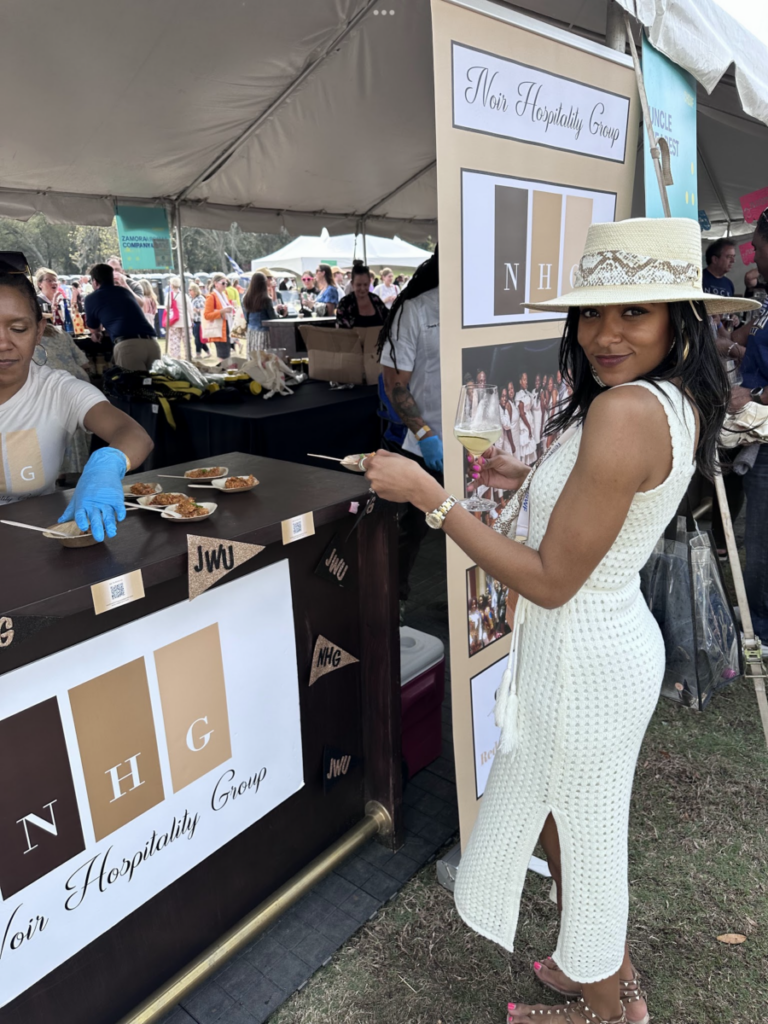 The Spice of Life
The festival offers multiple "signature dinners" throughout the week that focus of specific cuisine, technique, or location. Todd and I got to were able to attend The Spice of Life at Butcher and Bee, which extenuated the history of spices! Unlike workshops, signature dinners are less about learning (though the chef is sure to explain each course to you as they come) and is more about eating + enjoying!! This dinner was comprised of 4 course that took the beauty + darkness of the industry (from yesteryear + currently) and interweaved that into a family style meal. One of the coolest parts about this dinner is most aspects of it (think: chef, sommelier, source of ingredients, etc) was curated by women of color!! A first for the festival, if I'm not mistaken!!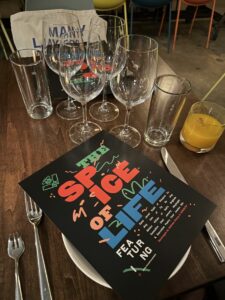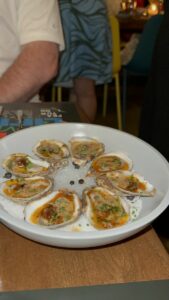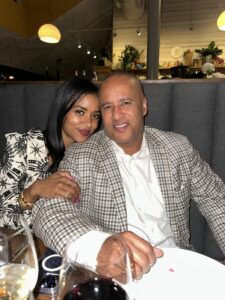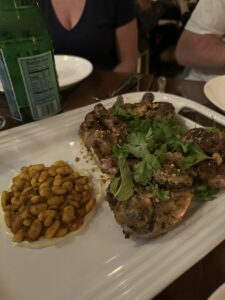 Hip Hops: The Remix
A CHSWF favorite, this event blends hip-hop music with small batched, locally crafted beer. This year's headliner was the Southern Hip Hop icons, Nappy Roots which was HUGE!!!!  DJ B-Lord, one of Columbia's favorite DJs, was also there to usher in a good time. If you're a lover of specialty beers and love the opportunity to try different version on draft + canned, then this is definitely your event.
El Barrio
El Barrio, which means the neighborhood in Spanish, was the best celebration and demonstration of how food represents so much more than its face value. To these communities and cultures, food is love, family, and much more! This event was full of eats from the Caribbean Islands all the way to Central and South America. Between the bites, the music, and the drinks, the vibes perfectly matched what you would find in Latinx culture.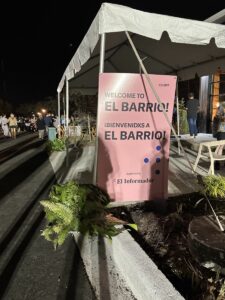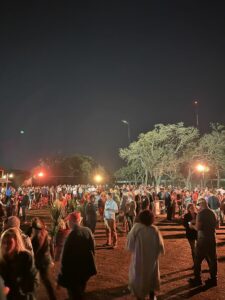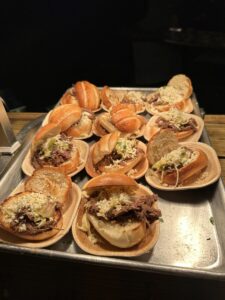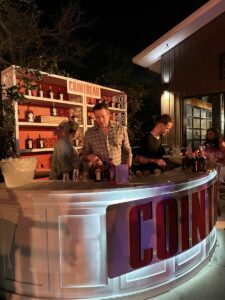 Saturday
Dom Ruinart Champagne Breakfast @ Hotel Bennett
In honor of the arrival of Dom Ruinart's Vintage 2010, Hotel Bennett + Tahiirah Habibi (Founder & CEO of The Hue Society) hosted an exclusive, luxurious champagne breakfast on the rooftop of the hotel and it was a dream. Since the release of the first Dom Ruinart cuvée in 1966, only 27 vintages of Dom Ruinart have been presented to the public, so having the ability to taste two of them was truly such a treat.  As a Wine Enthusiast's prestigious 40 under 40 honoree and all around badass (I got to meet her at last year's festival), Habibi was the perfect person to dive into the details of what makes this vintage so exceptional. The 2010 was paired with a curated breakfast of elevated Southern faves by Hotel Bennett's Executive Chef Edgar Kano and the morning will filled with really special people that made the entire experience so memorable.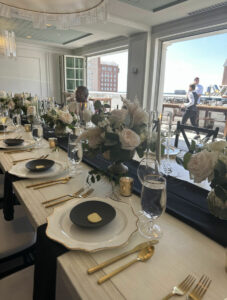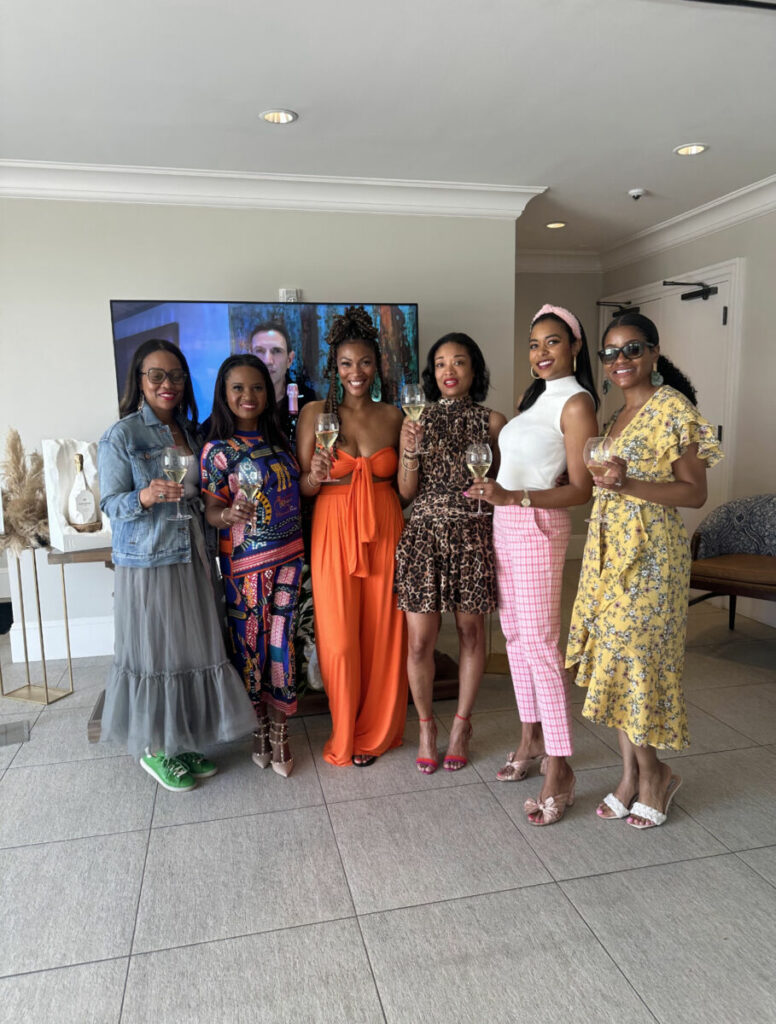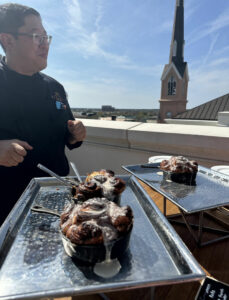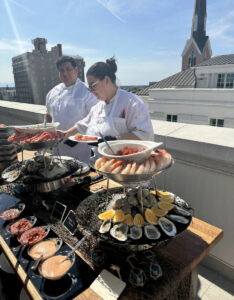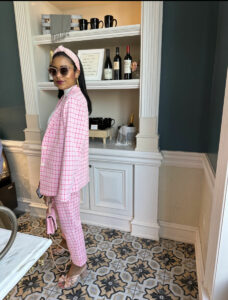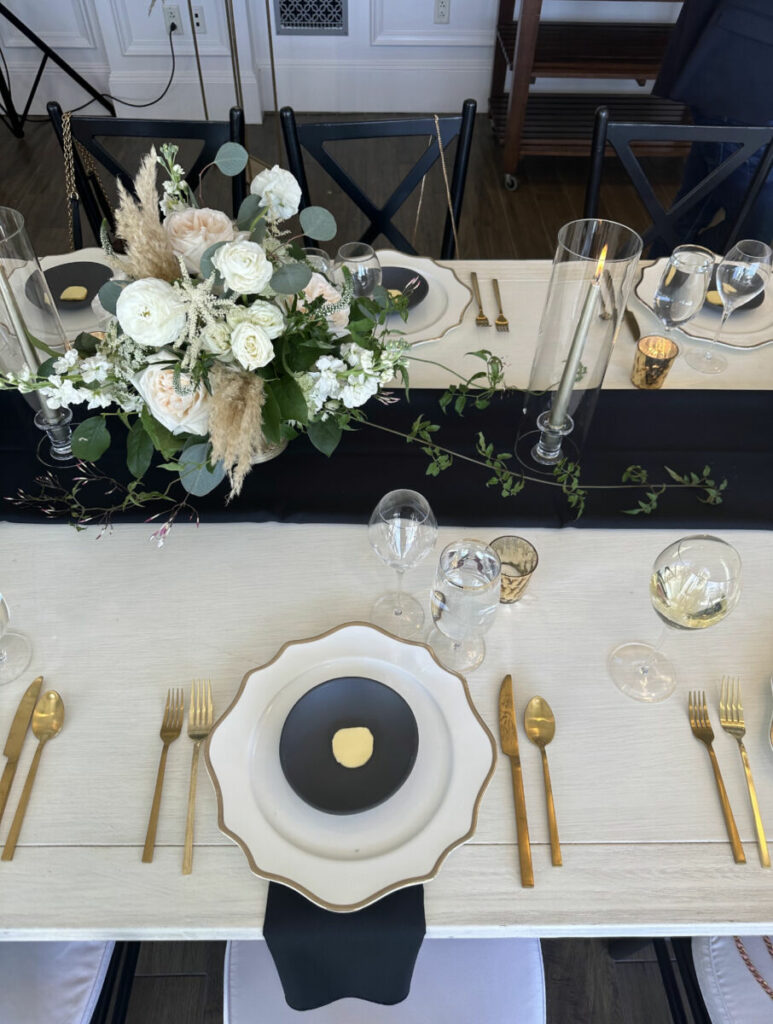 Culinary Village
You know we couldn't help ourselves but go to the Culinary Village twice. With so much to see and vendors swapping, we knew one day just wasn't enough. Saturday and Sundays are always much busier than Fridays since more people have less to do, so they always take things up a notch with demos, food options and even swag (Don Julio has seamstresses on site embroidering personal message on bandanas)!!! Our friend Chef Max of Detroit was one of the vendors this day and his line never wavered– a for good reason!!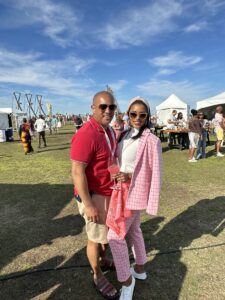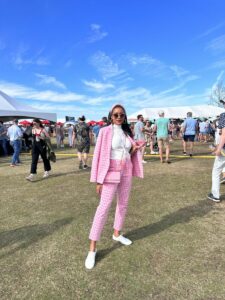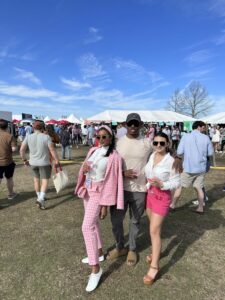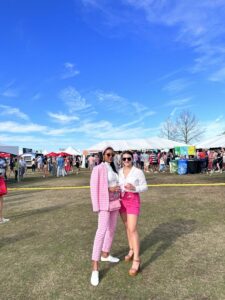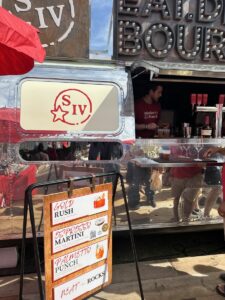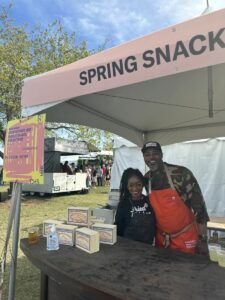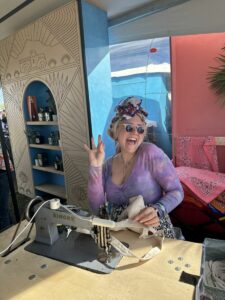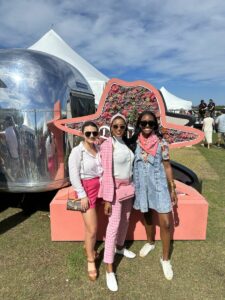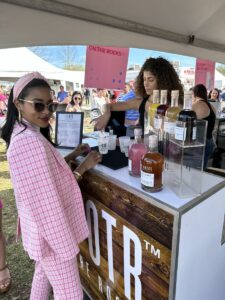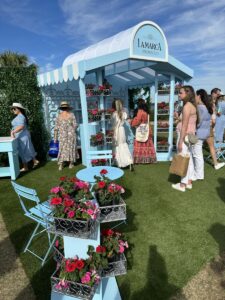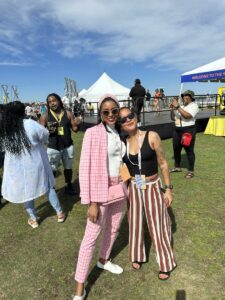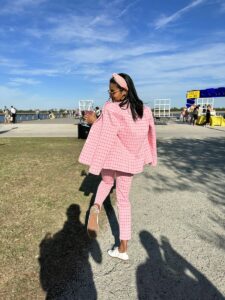 Almost Amalfi
Though this outdoor event was set against a beautiful backdrop of the Ravenel Bridge in Mount Pleasant, it transported us straight to the beautiful Amalfi Coast. There was lots of fresh seafood, Italian wines, and coastal cocktails (featuring Aperol, of course). I initially thought this was another signature dinner, but I ended up loving that it was another event with stations because it allowed us to try sooo many new things (and go back for seconds)!!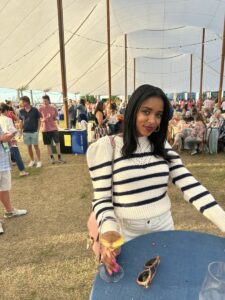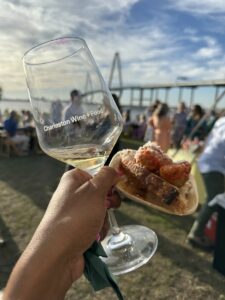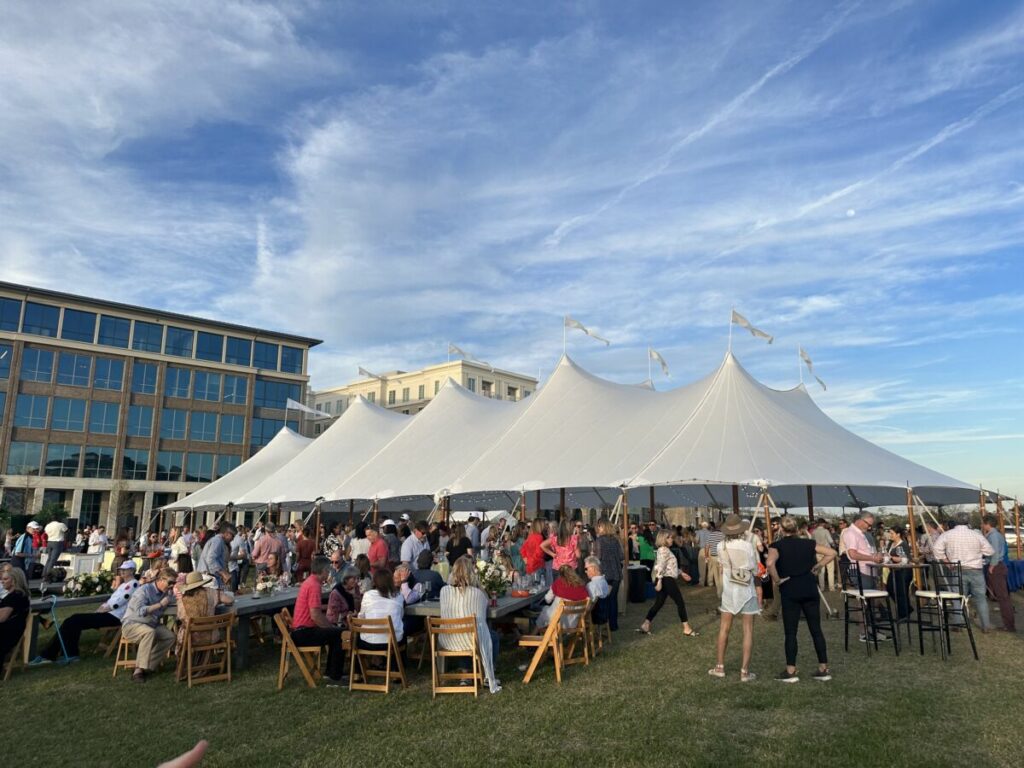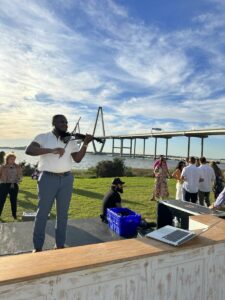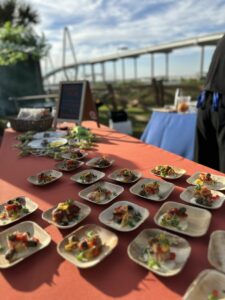 Cocktail Queens
If you love a little drama with your cocktails, or yelling YAAASSSS QUEEN, then this is the even for you!! Led by a group of drag queens, this cocktail party was the epitome of a good time. The evening was filled with colorful bites, imaginative cocktails, upbeat party music, and a show-stopping performance that kept everyone on their toes (or heels lol).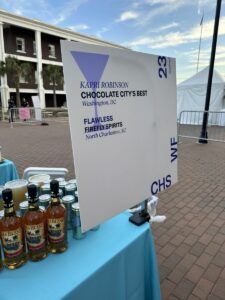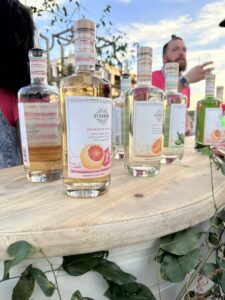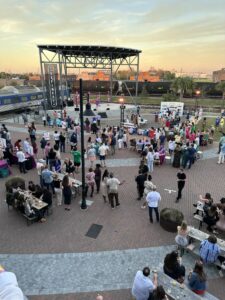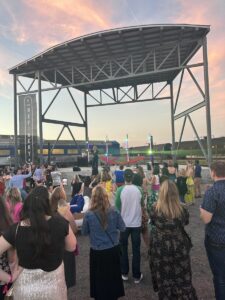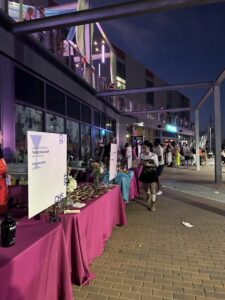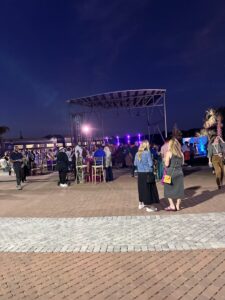 As I mentioned at at the start of this, if you missed out on this year's festival, you definitely won't want to not be apart of next year's. Save the Date: March 6-10, 2024!!!! Tickets will go on sale October 19th, 2023…but if you'd like a friendly reminder in your inbox sign up for our weekly newsletter HERE!!
Xx MPR