Ok, sure it wasn't technically day one since New York Fashion Week had begun the week before, but Monday September 12th was when I arrived so for all intents and purposes it was Day One.
***
I'm proud to say that I have a couple NYFWs under my belt. I may not be a Bryant Park veteran, but being that I've experienced the event at both Lincoln Center and at IMG's Skylight venues, I am able to compare it to the past as if I'm one of those fashion insiders who's presence alone renders more of a statement than most things on the runway.
This season's fashion week was without a doubt the best fashion week I have yet to experience. I attended more shows that I ever have, sat front row a couple of times, attended a few A-list parties, and ran into several people that I was genuinely excited to see & meet!
First up on my NYFW itinerary was the Zac Posen show at Spring Studios in Lower Manhattan.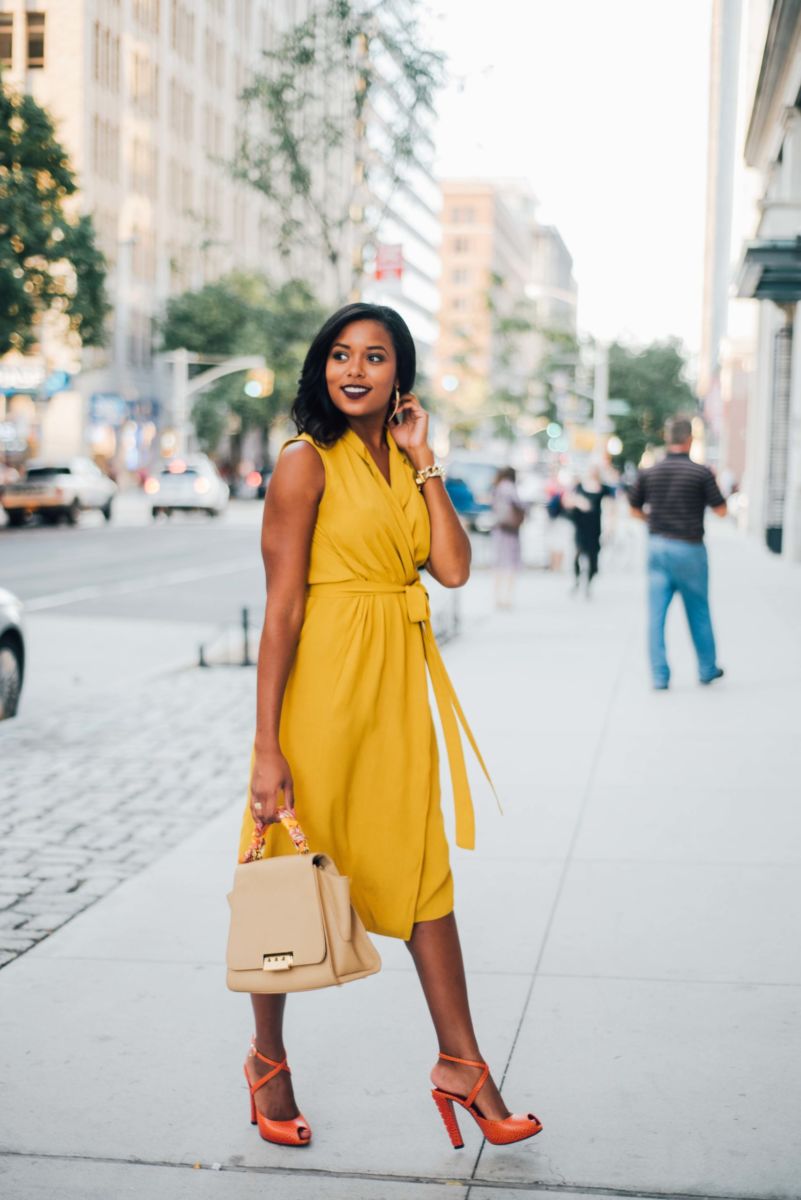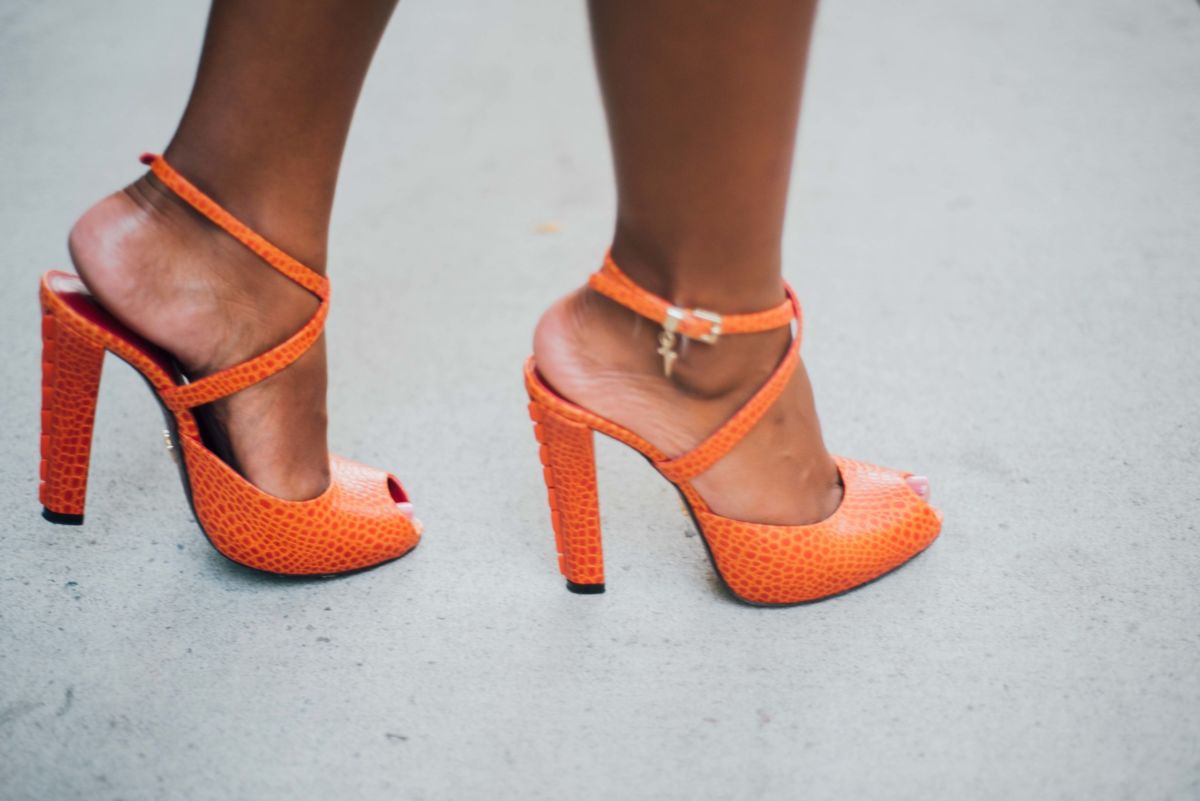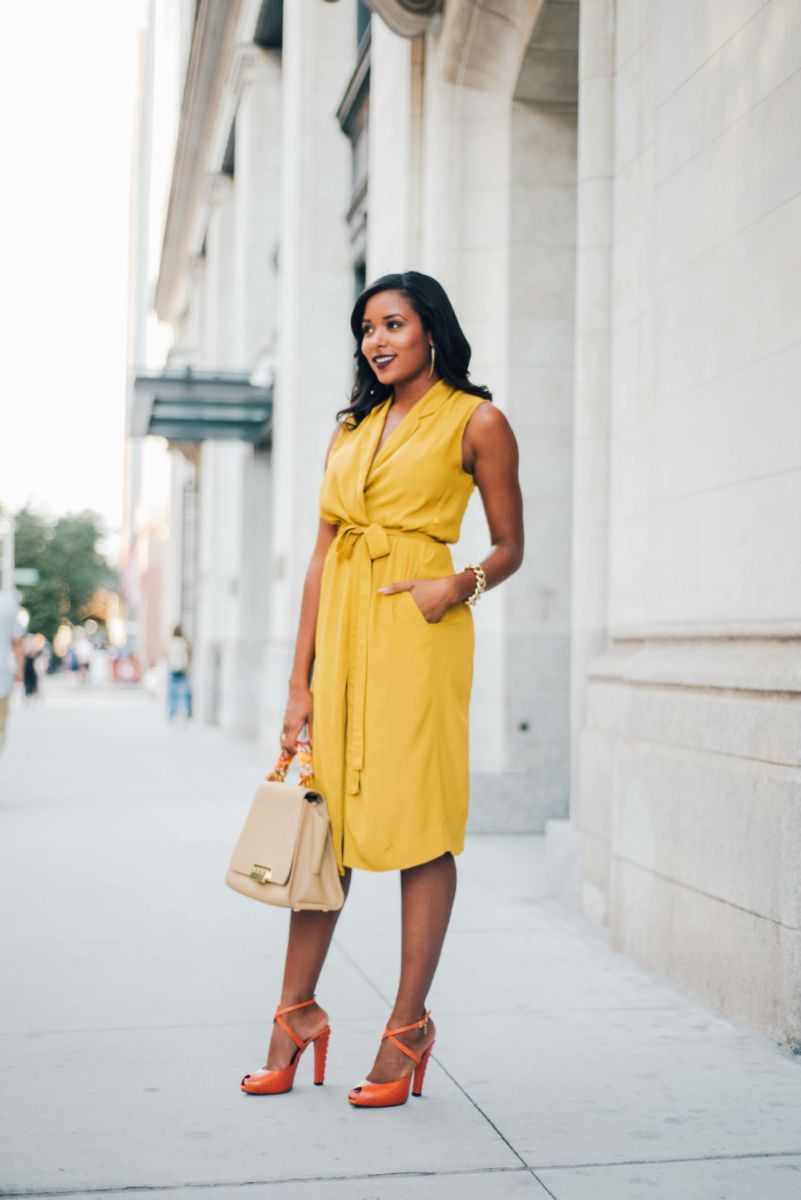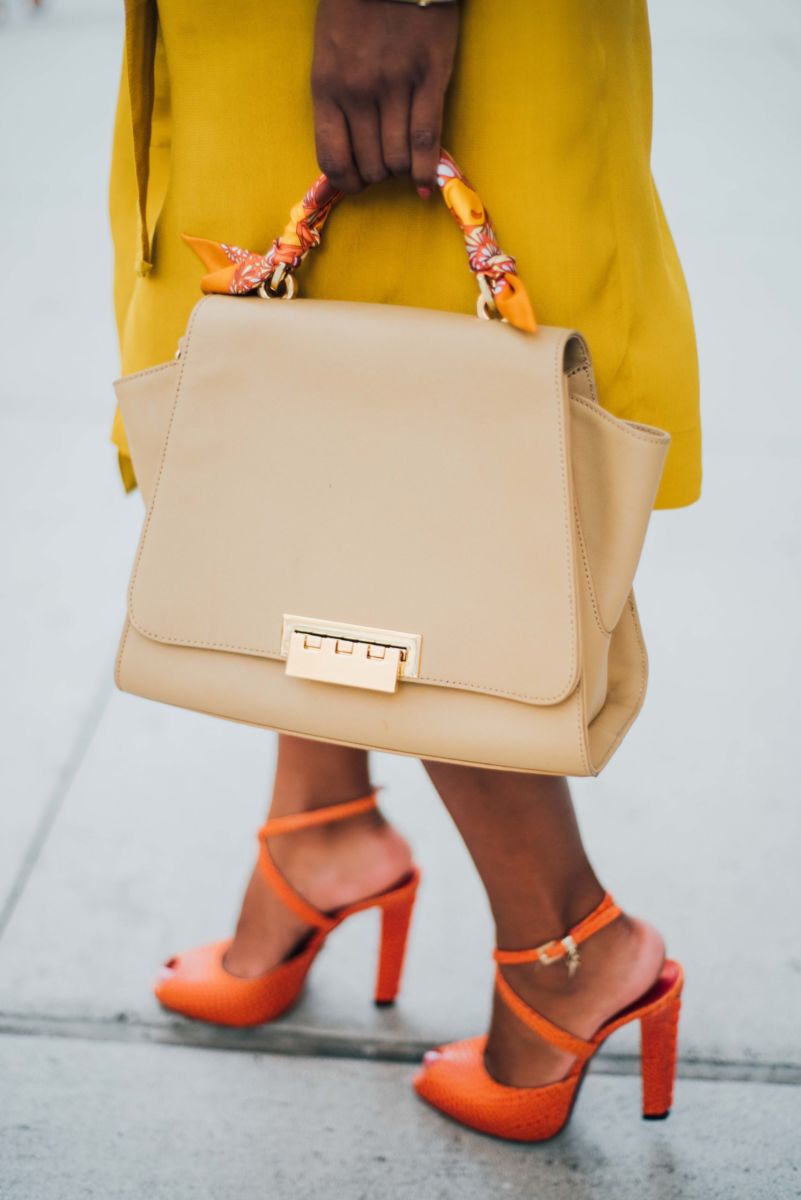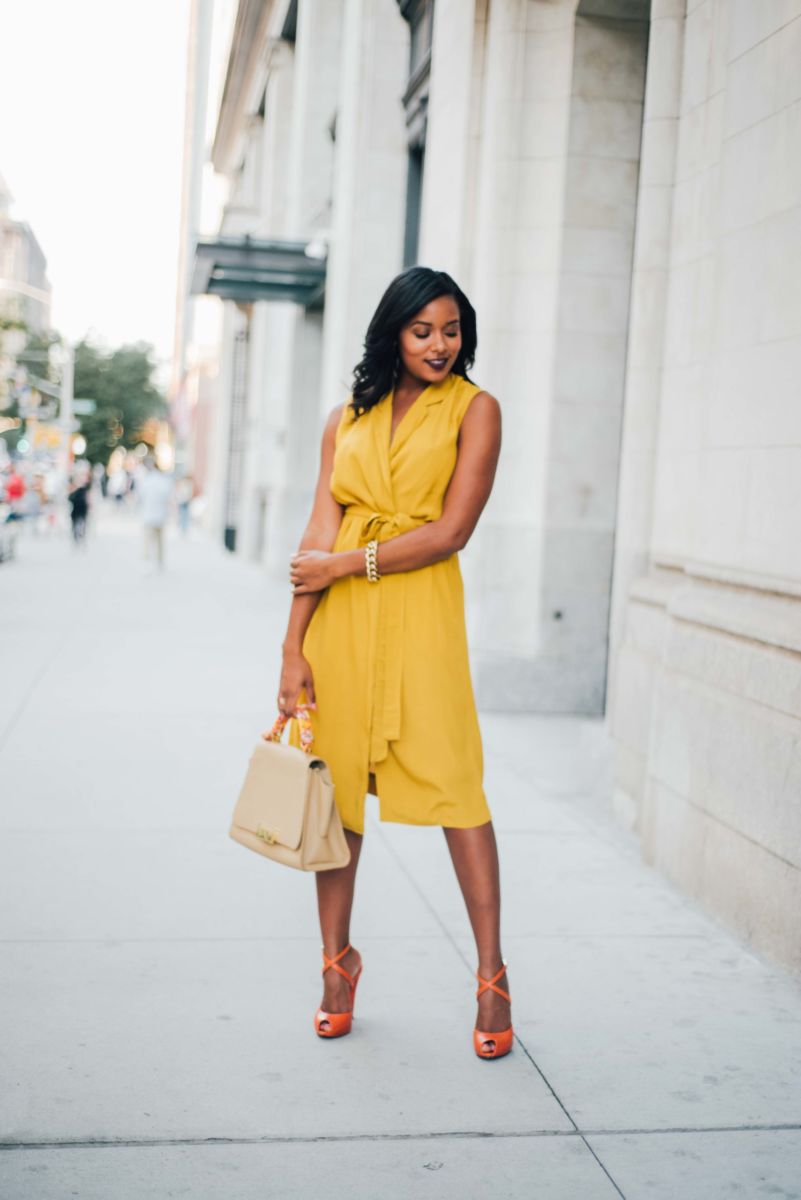 The only Zac Posen piece I really own is this super chic nude colored top handle trapeze bag, so it was what the outfit was built around. Lately, I've been wearing the Hermes Twilly my friends bought me for my birthday around the handle, which was perfect because the Twilly matches my current favorite pair of shoes (which just so happens to come from my favorite local Columbia shoe store). I knew I wanted to wear a dress to keep things simple, but choosing the perfect color turned out to be way more difficult that I had imagined. Initially I thought I'd wear maroon or burgundy, then I pondered the idea of pale pink. But finally settled on this mustard/olive color at the last minute.
Dress: Revolve // Shoes: Gwen Rawls // Bag: Zac Posen (similar: here here & here) // Twilly: Hermes (similar here) // Link Bracelet: Michael Kors (similar here) // Lip Color: Kylie Jenner Lip Kit
Photos: Laurel Creative
Moments before the show was to begin, industry influencers greeted one another as they snapped selfies and posed for pictures for the photogs. The room sounded like a noisy cafeteria filled with high school students that were ready to spread gossip and chat about what they would be doing after-hours. The runway, at this time covered in plastic awaiting the start of the show, belonged to the stampede of film crews following reality television and webosphere stars around.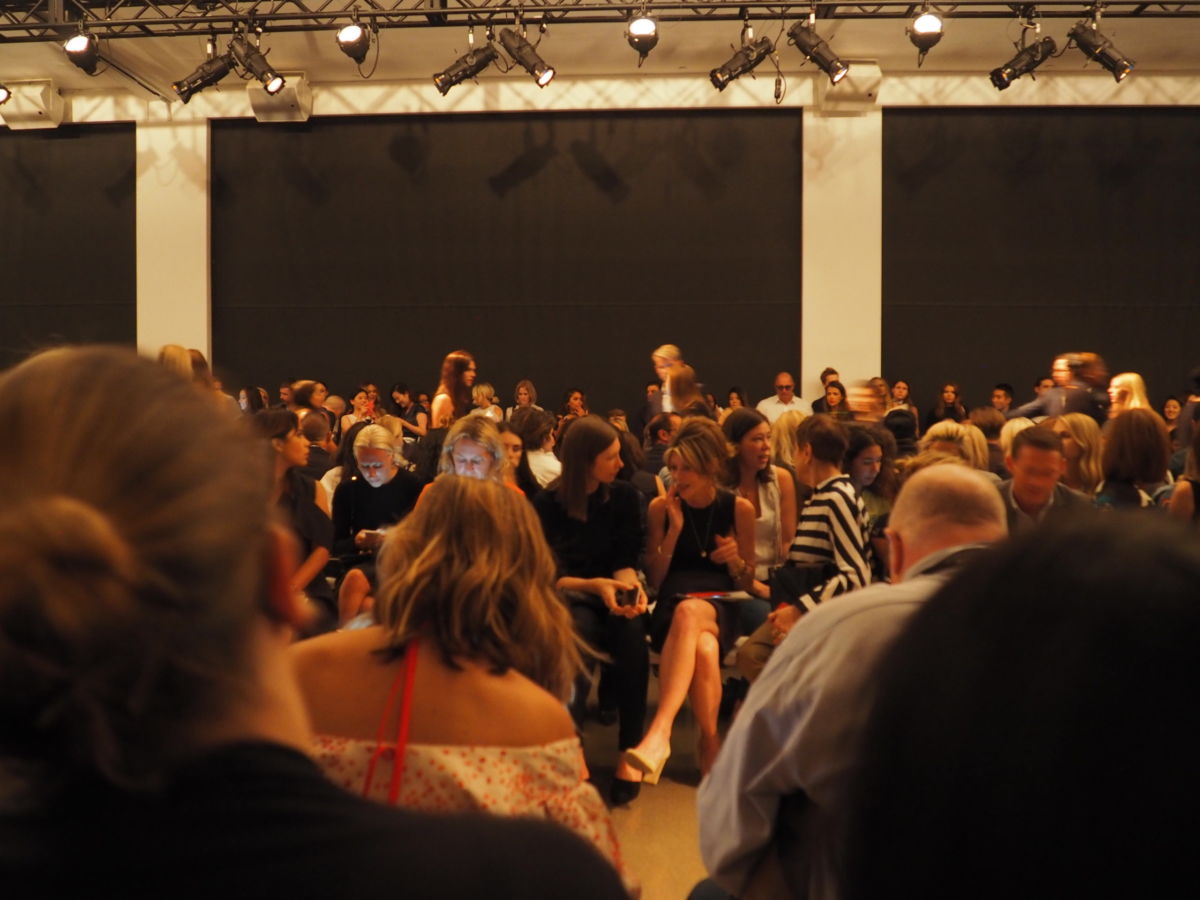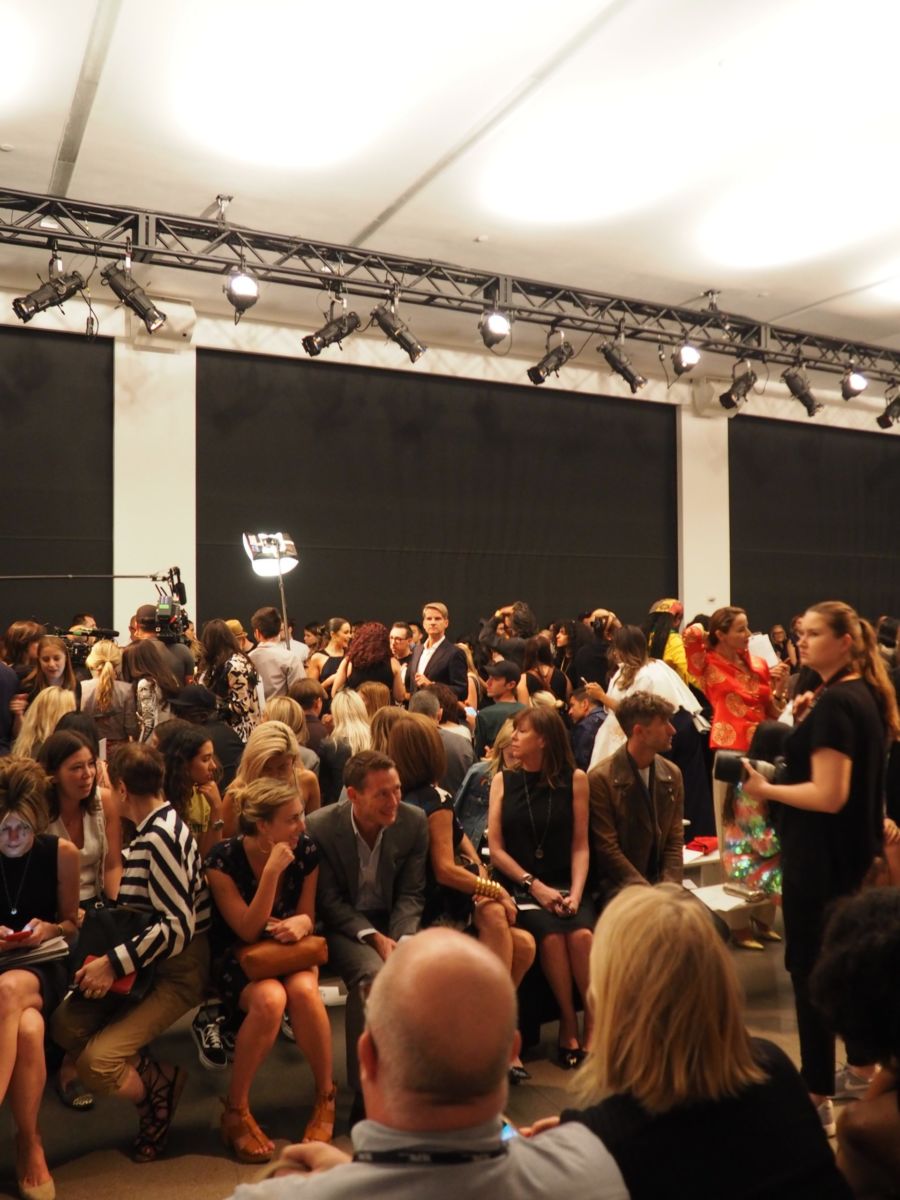 While there I spotted a few notable celebs. There was stylist June Ambrose, supermodels Jordan Dunn and Coco Rocha, ANTM's J. Alexander, CFDA's president Steven Kolb, former Miss Universe Olivia Culpo, lifestyle blogger Marianna Hewitt, and one of my ultimate girl crushes Vogue Arabia's editor-in-chief Deena Aljuhani Abdelaziz!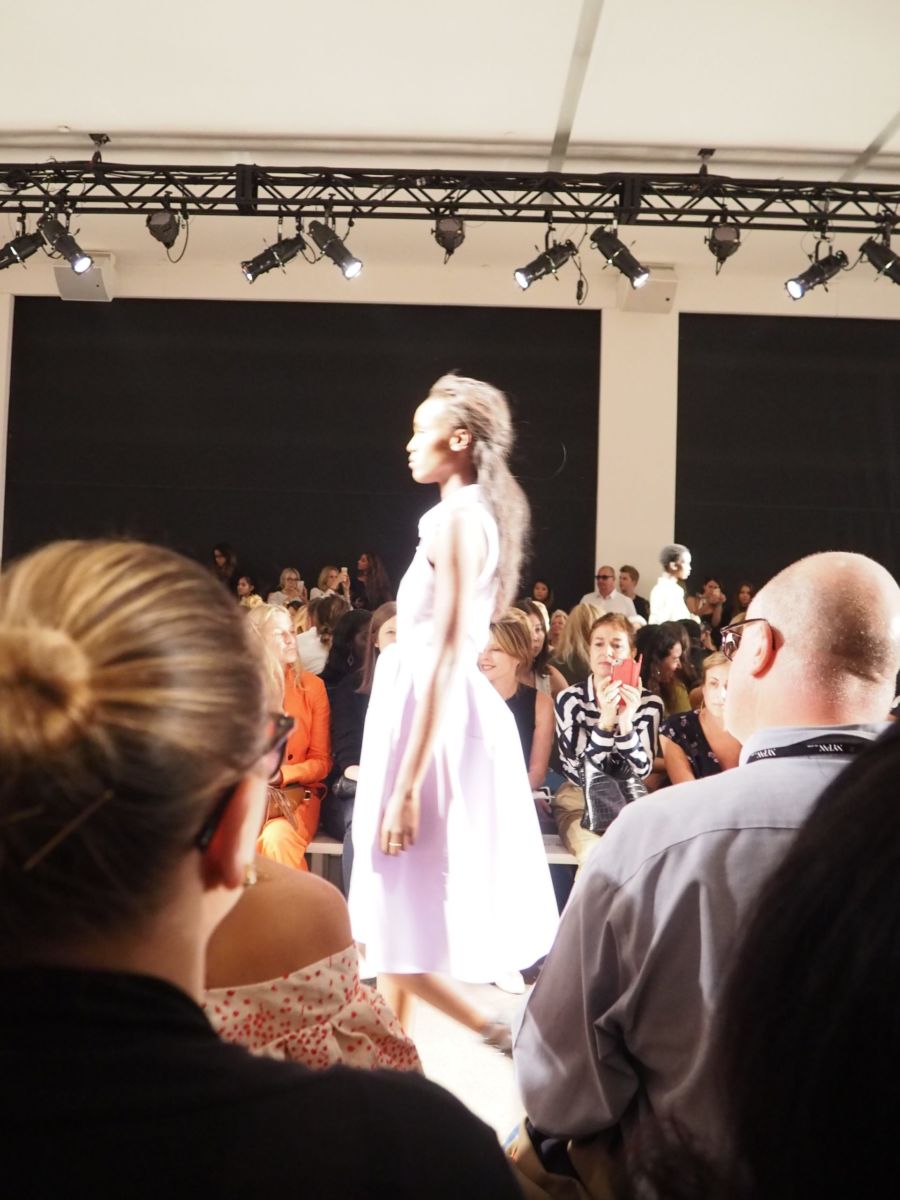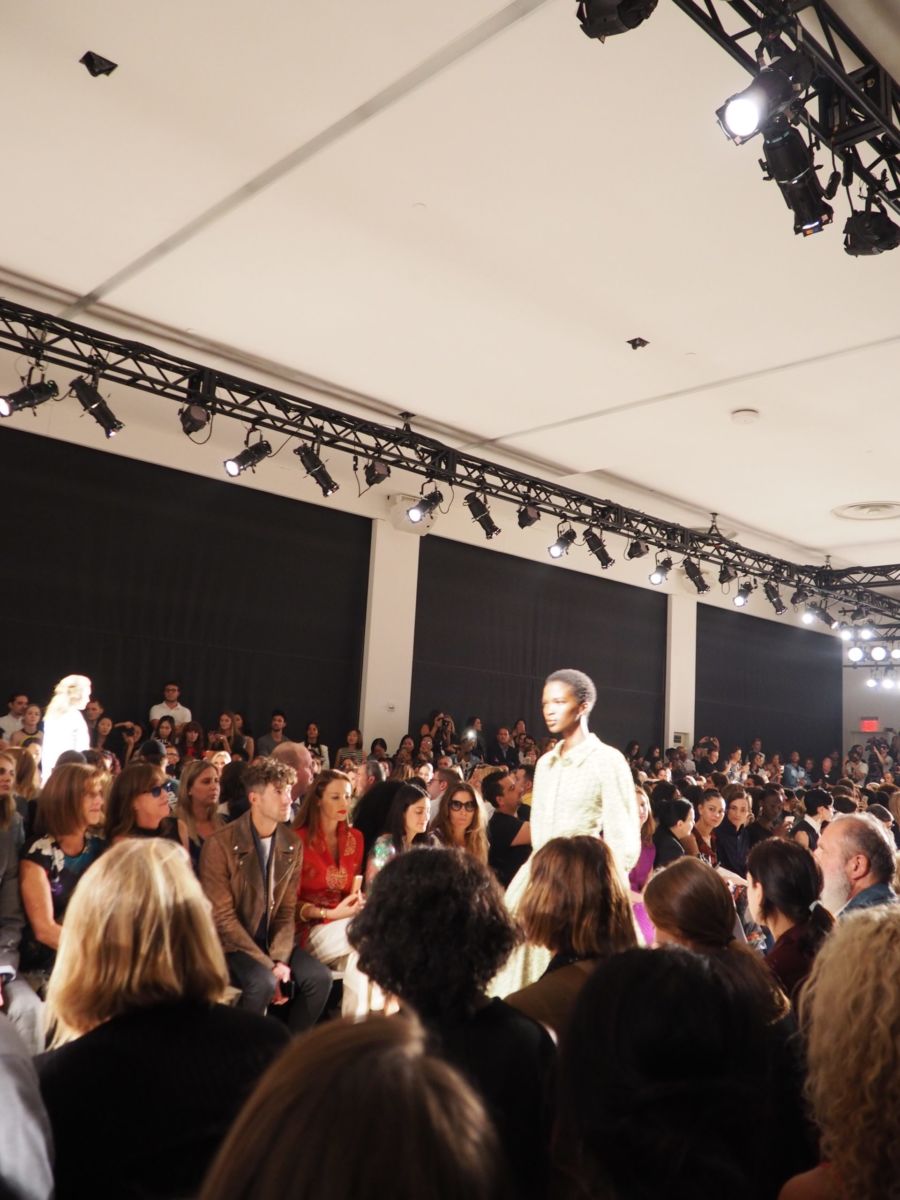 The fashion show itself (afterall, that was why we were there) was strong. Posen mixed dainty a-line dresses with sporty moto jackets to create a feeling of tough femininity. Below you'll find the looks I loved most. I hope that at least one of these looks will find their way to my closet at some point next season.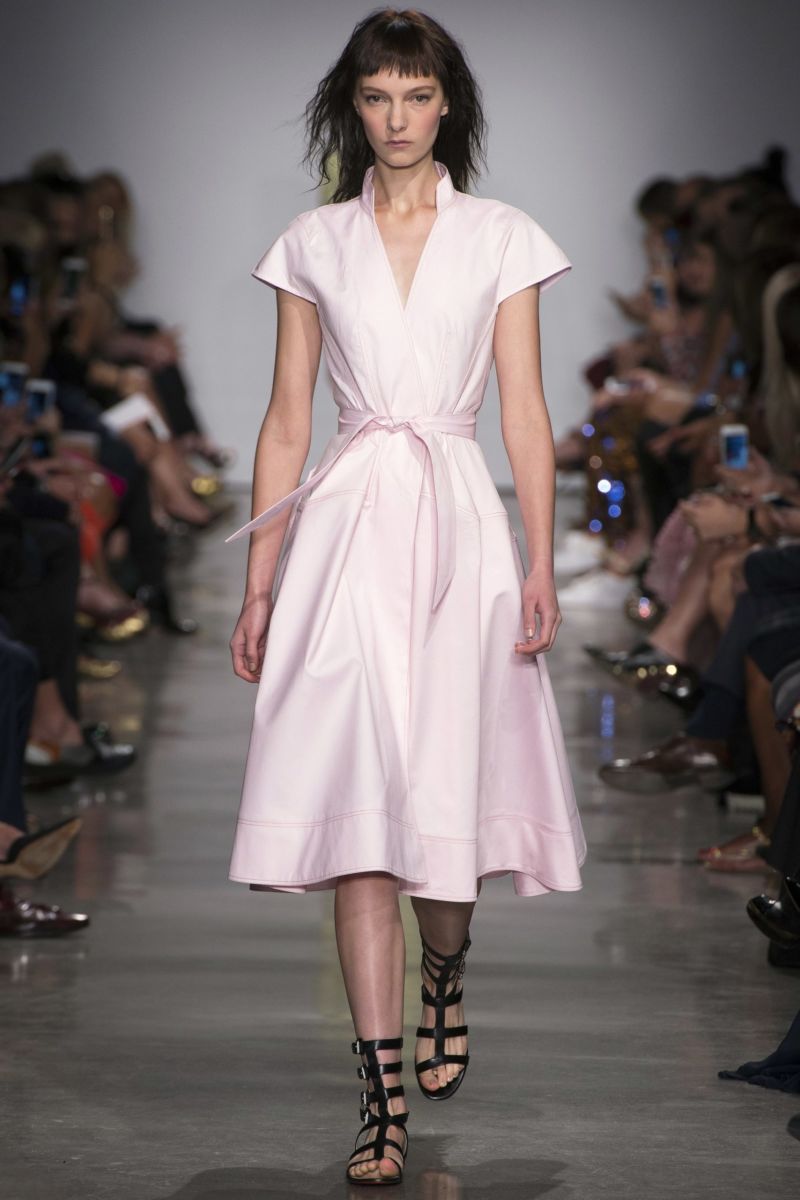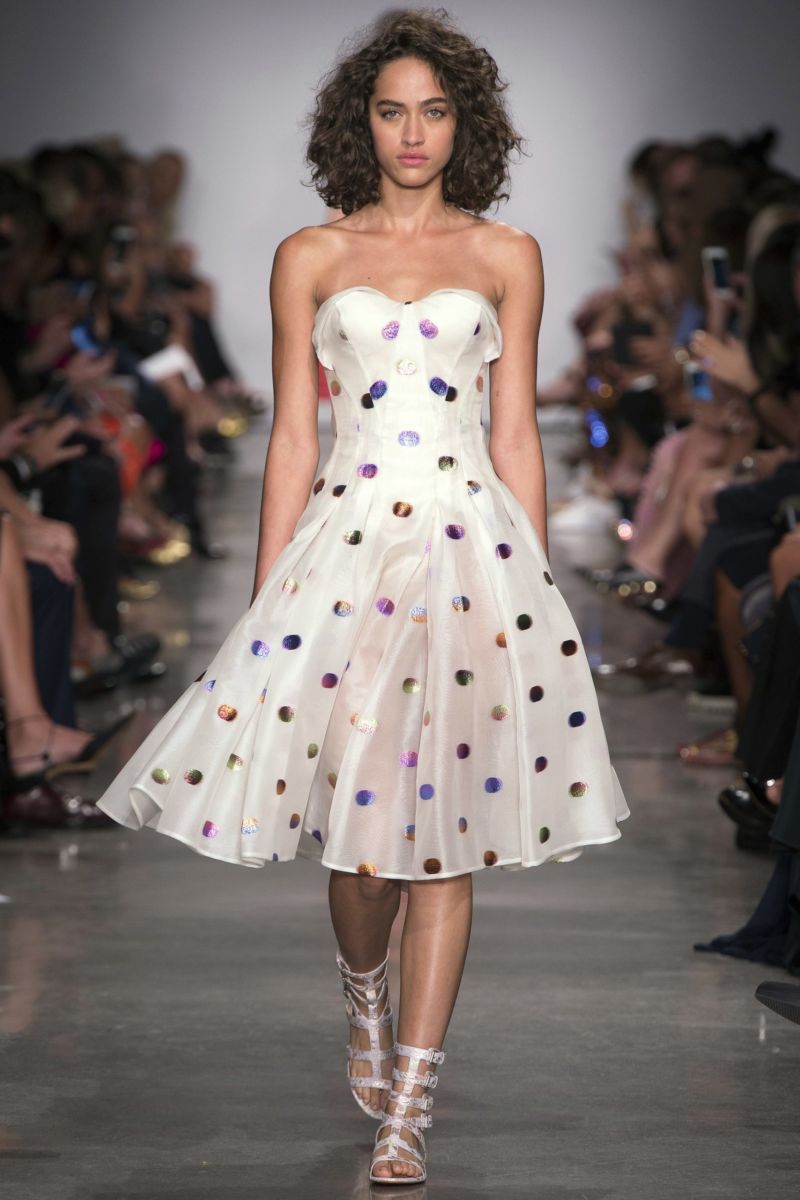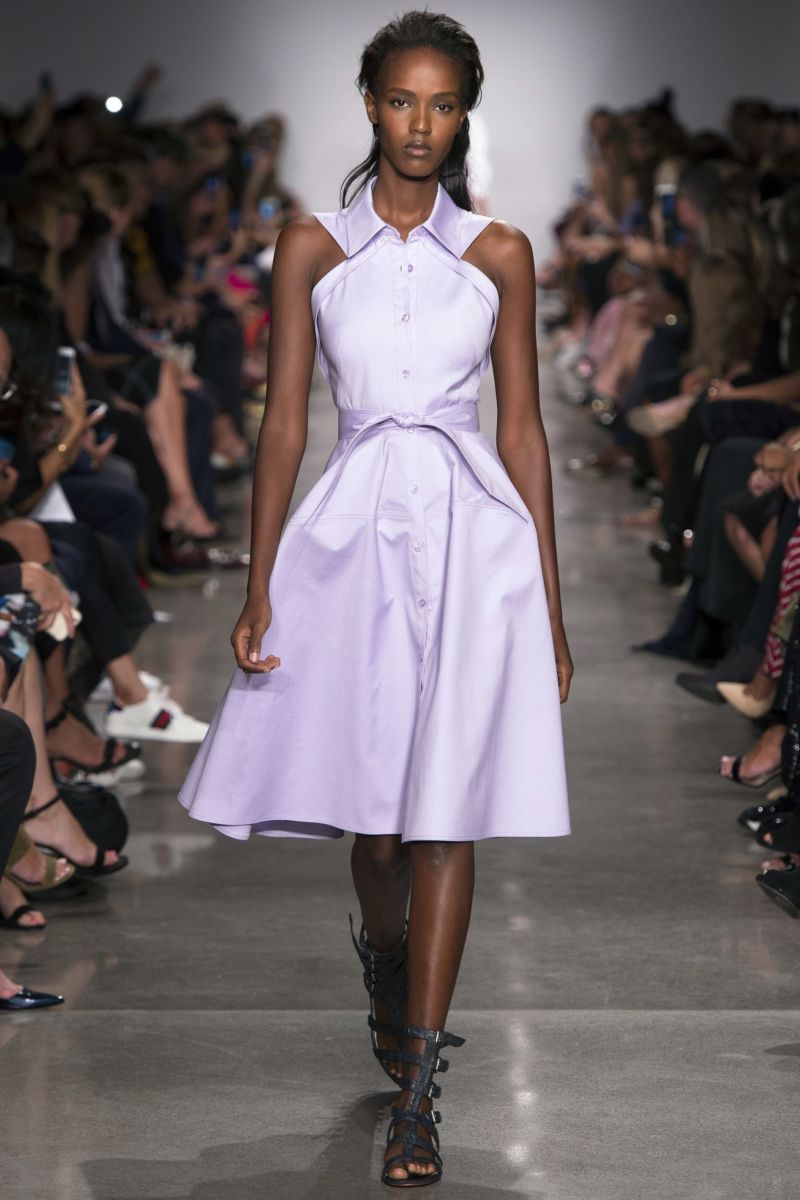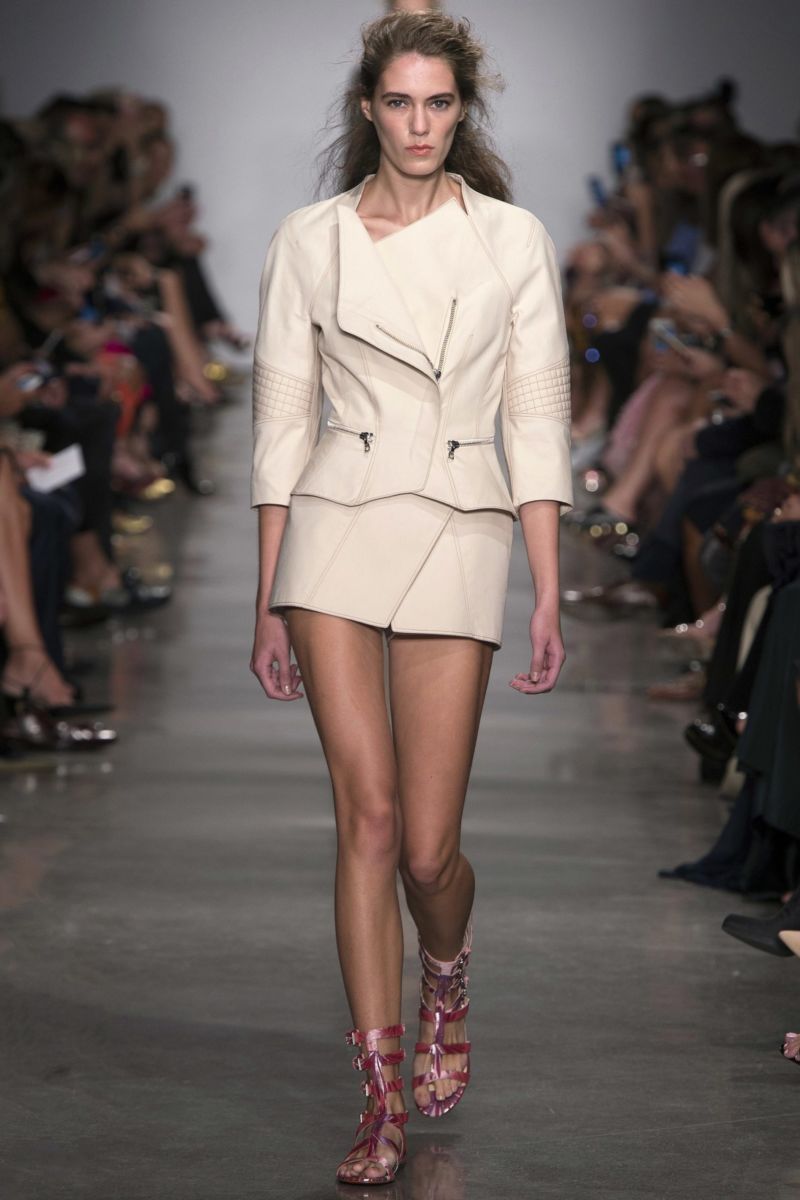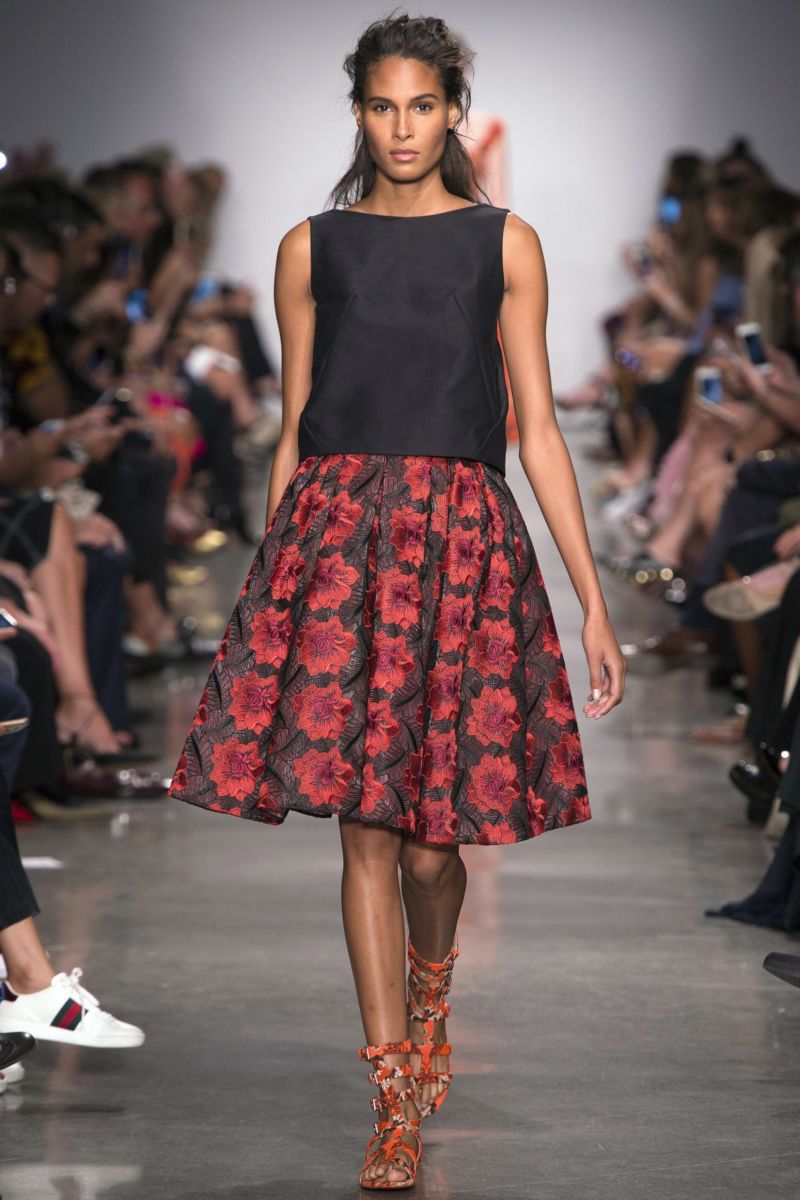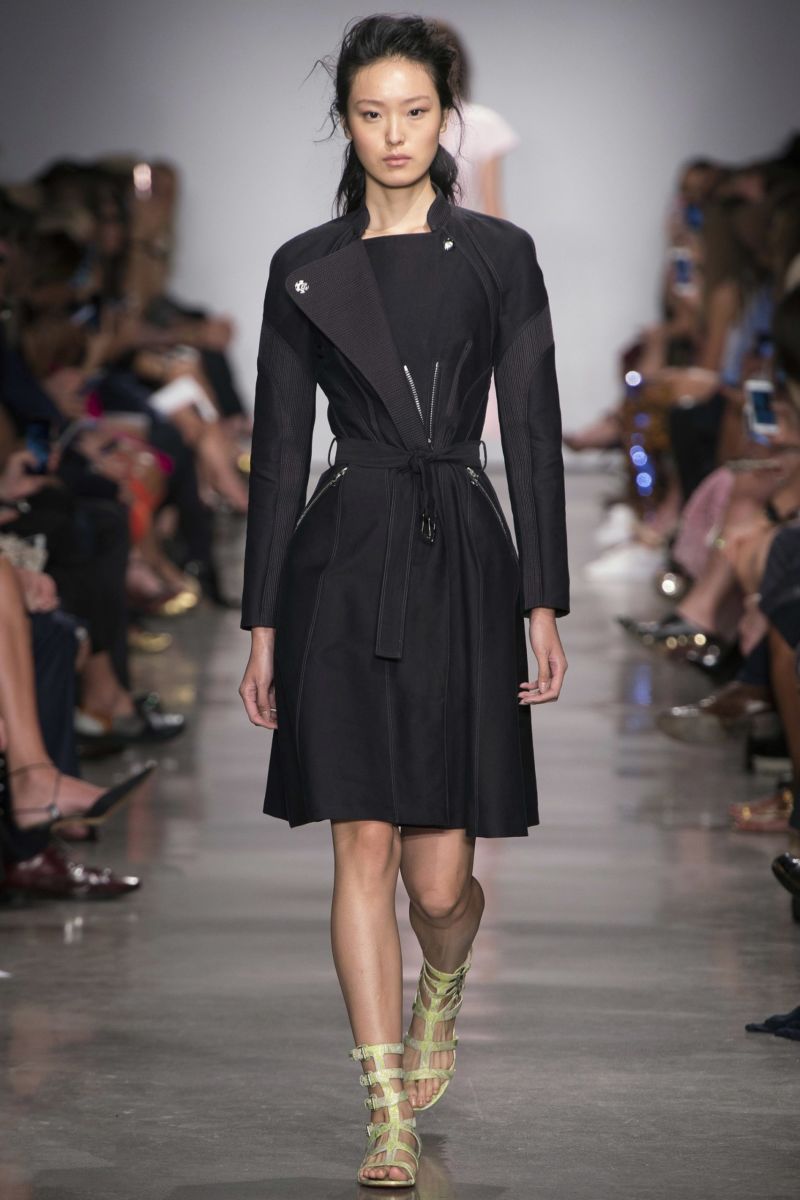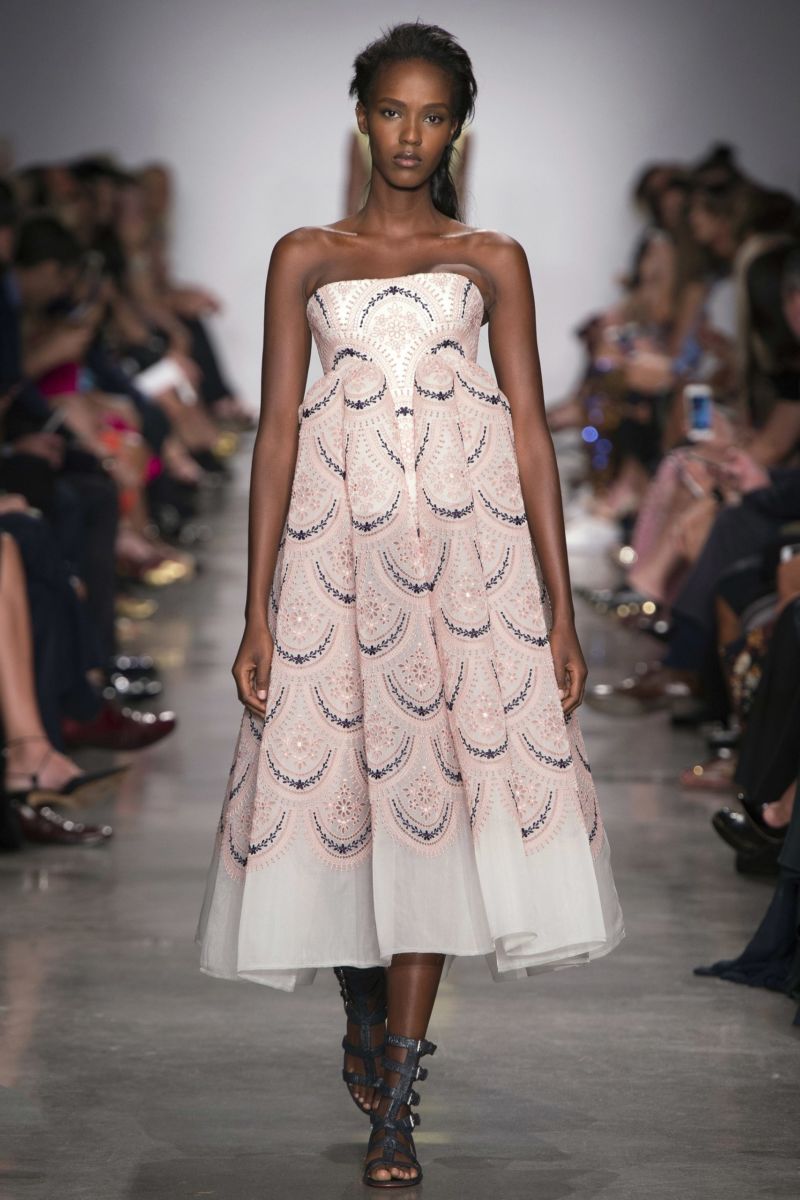 After the Zac show, we rushed over to the Gilded Lily in the Meatpacking District for the Paper Magazine x Nars party. The moment we walked in I knew this was my type of party when I saw the A-1 Array booth, a machine that takes several picture from different angles creating the illusion of a 3-deminional photograph. The same type of technology found at the Grammys and other award shows. (Visit my instagram @shadesofpinck to view our A-1 Array video)
Like most parties, this one had bottle service girls…girls that ran back and forth from the bar to the VIP sections for drink orders. But unlike any event I'd ever attended, this party also had lip gloss girls…girls that carried around trays filled with Nars lip gloss in an array of colors. The "toy" color came in handy at the first South Carolina football game yesterday.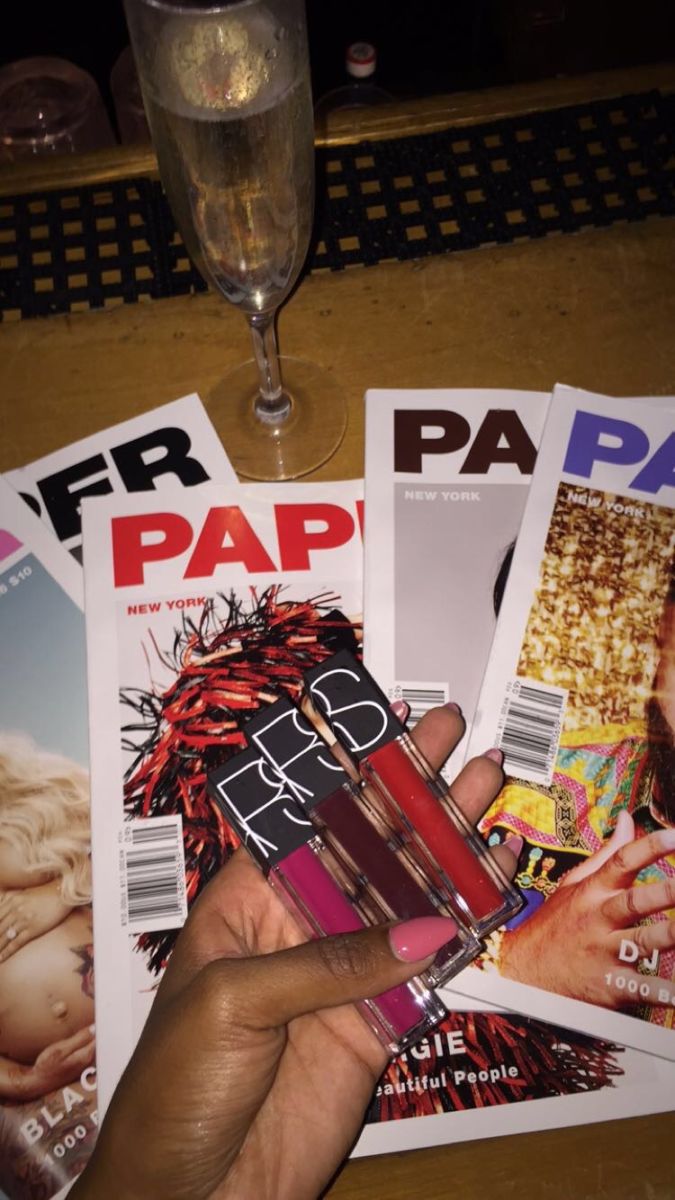 Paper Magazine gained notoriety two years ago, back when Kim Kardashian infamously "broke the internet" with her bare bottom revealing cover shoot. Since then, several A-List celebs have joined Kim K by covering the New York based magazine's pages. The magazine and entertainment and pop culture focused, so there was no denying that this party was the event to be at.
I never would have thought a small basement could host such a memorable party. The energy in the room was outrageous…despite the fact that, upon his arrival, the DJ annoyed everyone by only playing Rick Ross' verse from like every song he's ever been in. Party-goers quickly fixed that putting on impromptu performances. At some point Wale, Mario, Amarie, Juicy J, and Travis Scott all took to the mike to sing their favorite hits.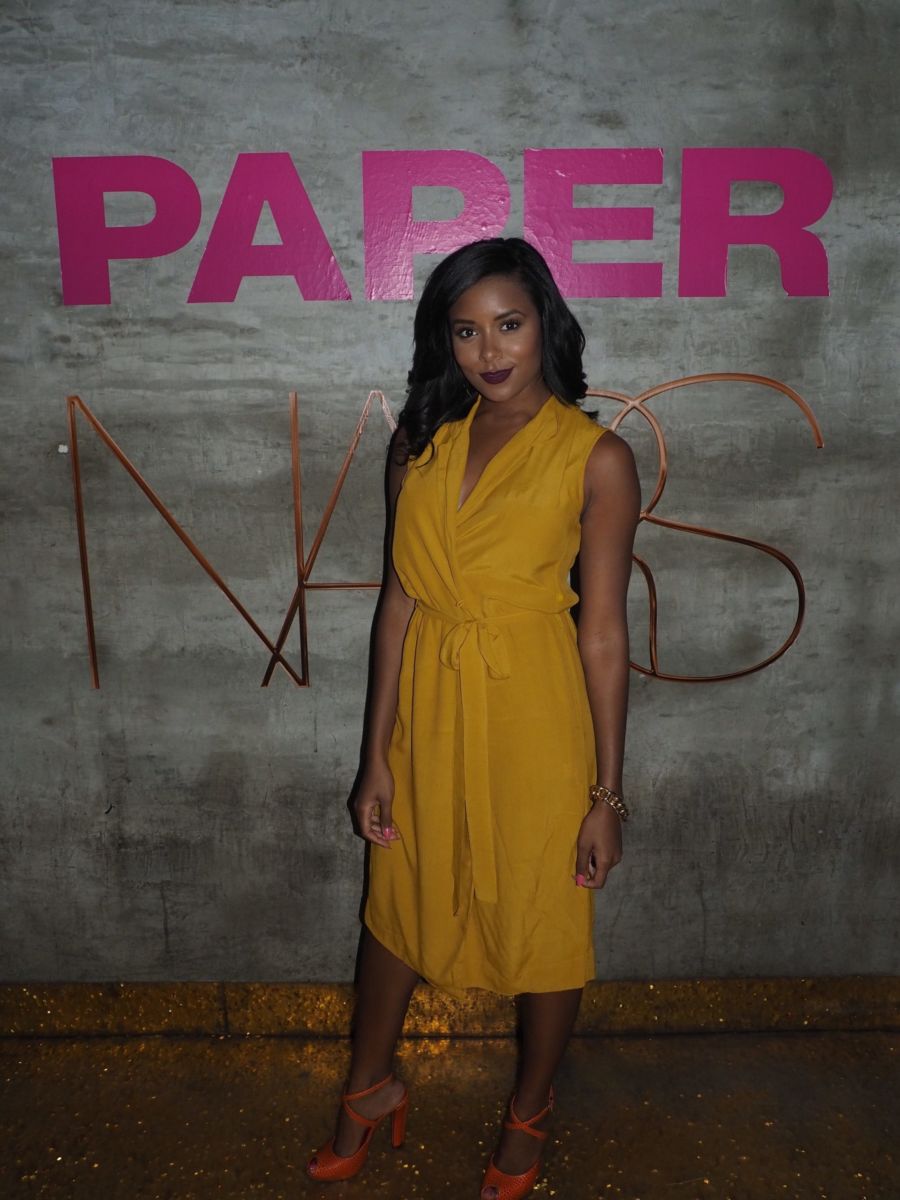 Once the party was over. We walked over to the Jane Hotel…because no one goes home at 11 o clock in New York City (even if it is a Monday night)!!
The Jane Hotel and its old-world charm (no really, old world..its decor, especially the reception desk, looks as if its been untouched since its opening in 1908) and erie resemblance to the Disney World ride, The Tower of Terror, was the perfect place to listen to 90s hip hop from Bad Boy Records next to tennis superstar, Maria Sharapova. After all, if watching a German giant twerk with her friends doesn't make you feel like you're in the Twilight Zone…nothing will!