Sometimes, happy hours don't take place in a bar. They'll take place in some fabulous, old woman's closet while you try on pieces from every last one of the past decades.
Yesterday's happy hour was basically that. Except instead of being in some fabulous, old woman's closet…I was in the new swanky womenswear store on Devine Street, The Blake. And instead of trying on one person's fabulous vintage pieces, I tried on pieces from dozens of fabulous, old women that House of Lander's has been collecting for over 20 years.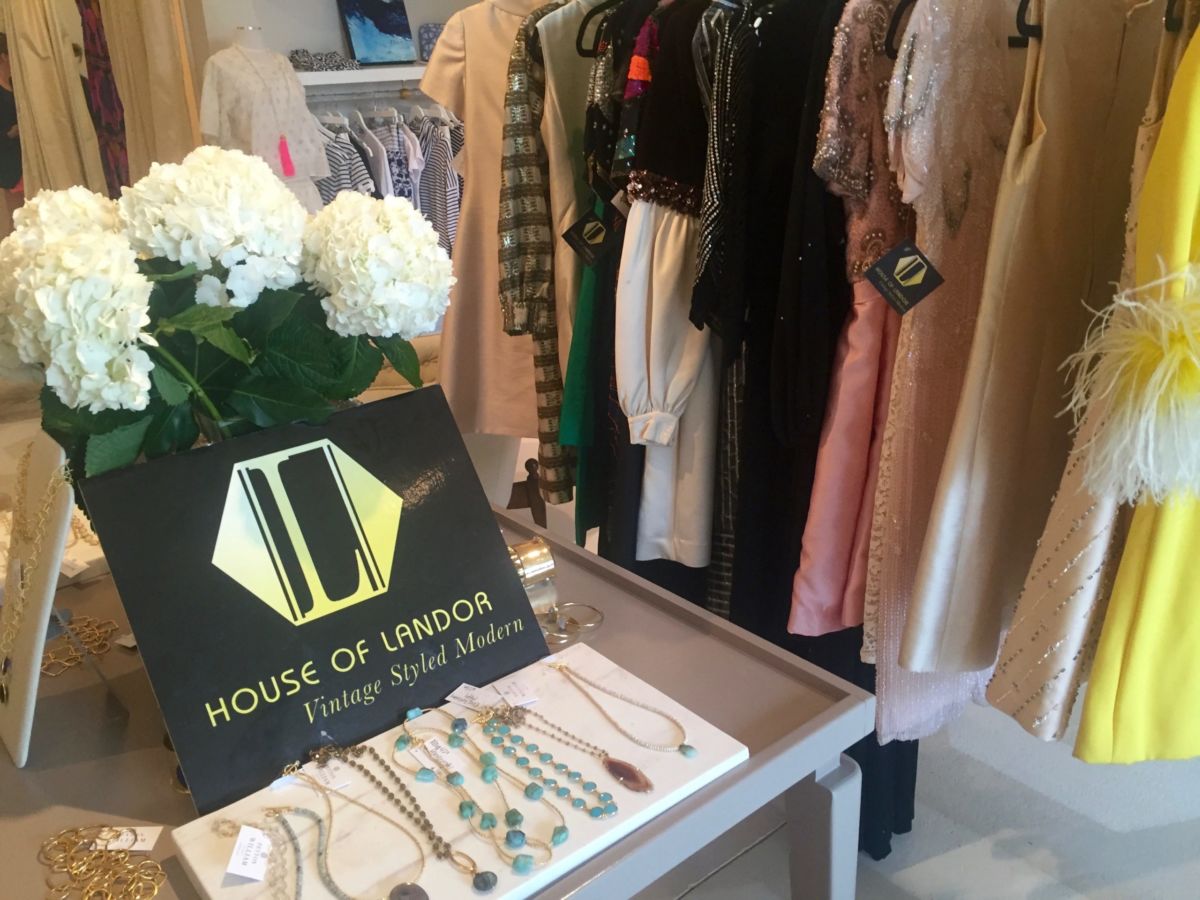 House of Lander is a collection of vintage clothing curated by owner and  lifetime thrifter, Mary Beth. You can find her treasures from estate sales, other vintage stores, and even her own personal collection by scheduling private appointment, keeping up with her Etsy shop, or in Finds, a mid-century furniture shop in downtown Raleigh, North Carolina. (540 North West Street)
But thanks to The Blake, the women of Columbia had the opportunity to play dress up in some of House of Landers fabulous pieces right in their own backyard!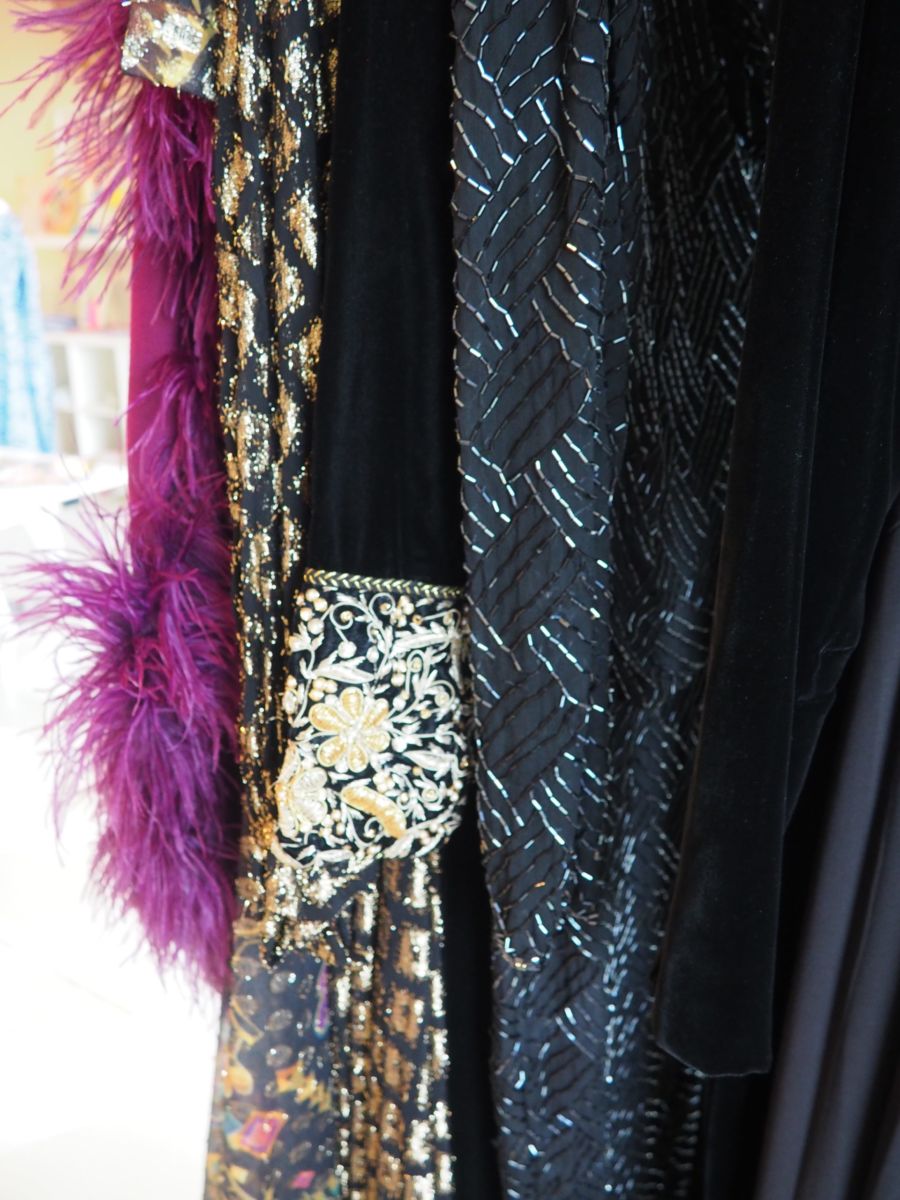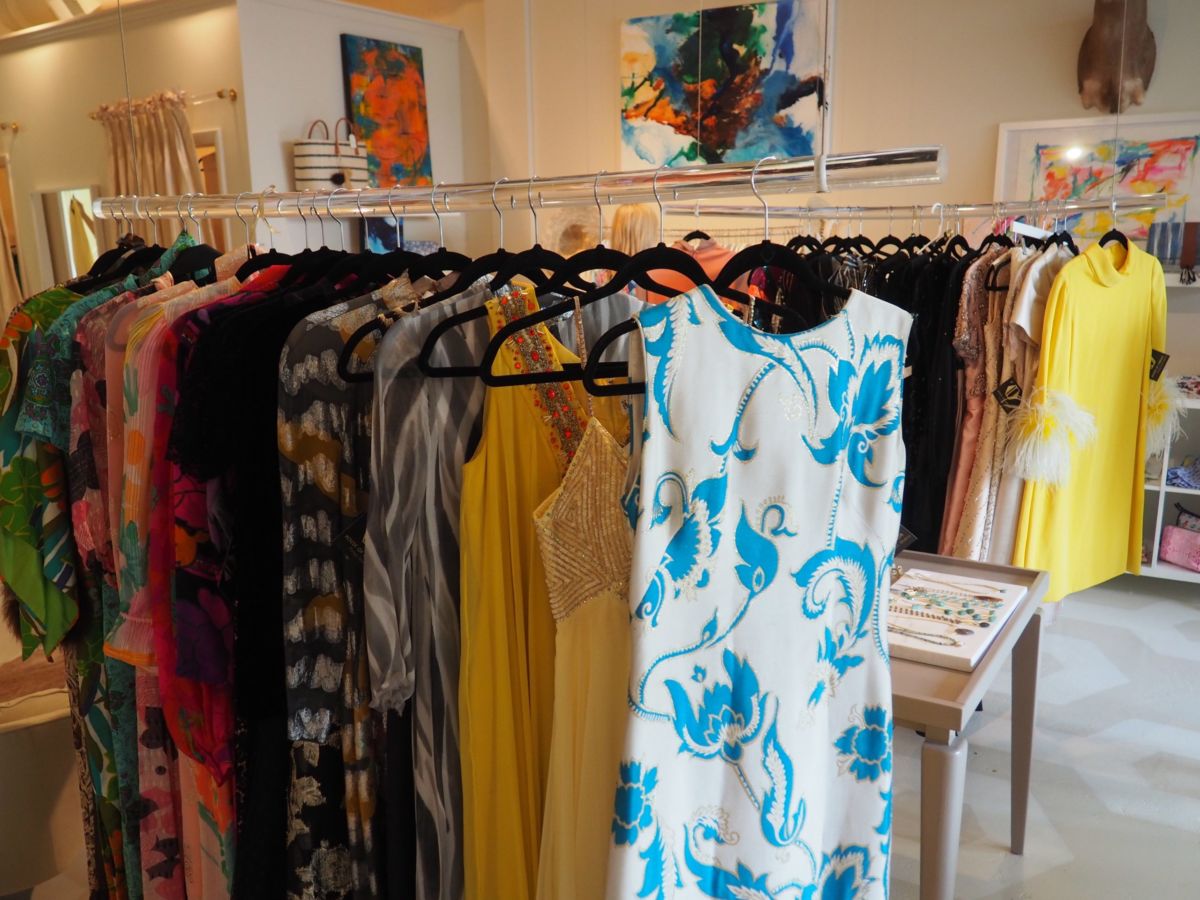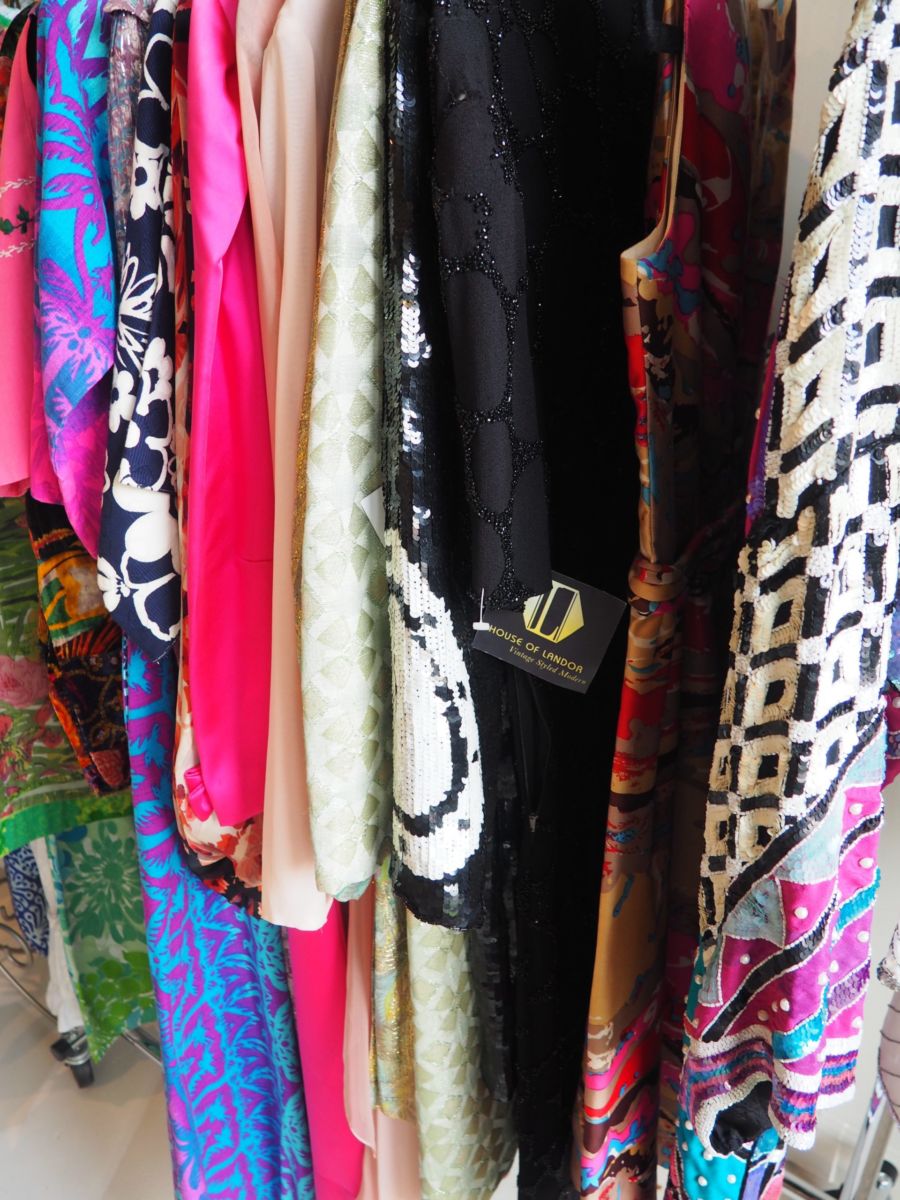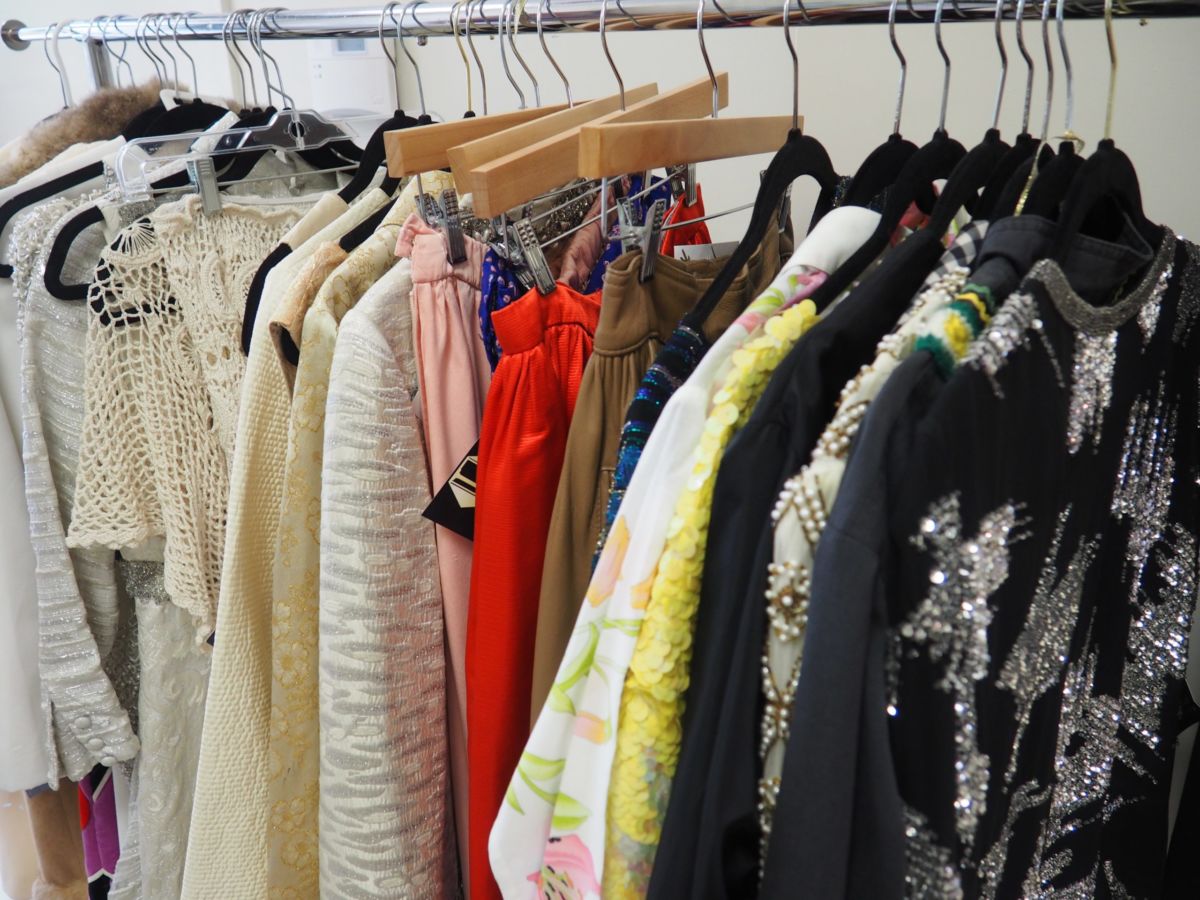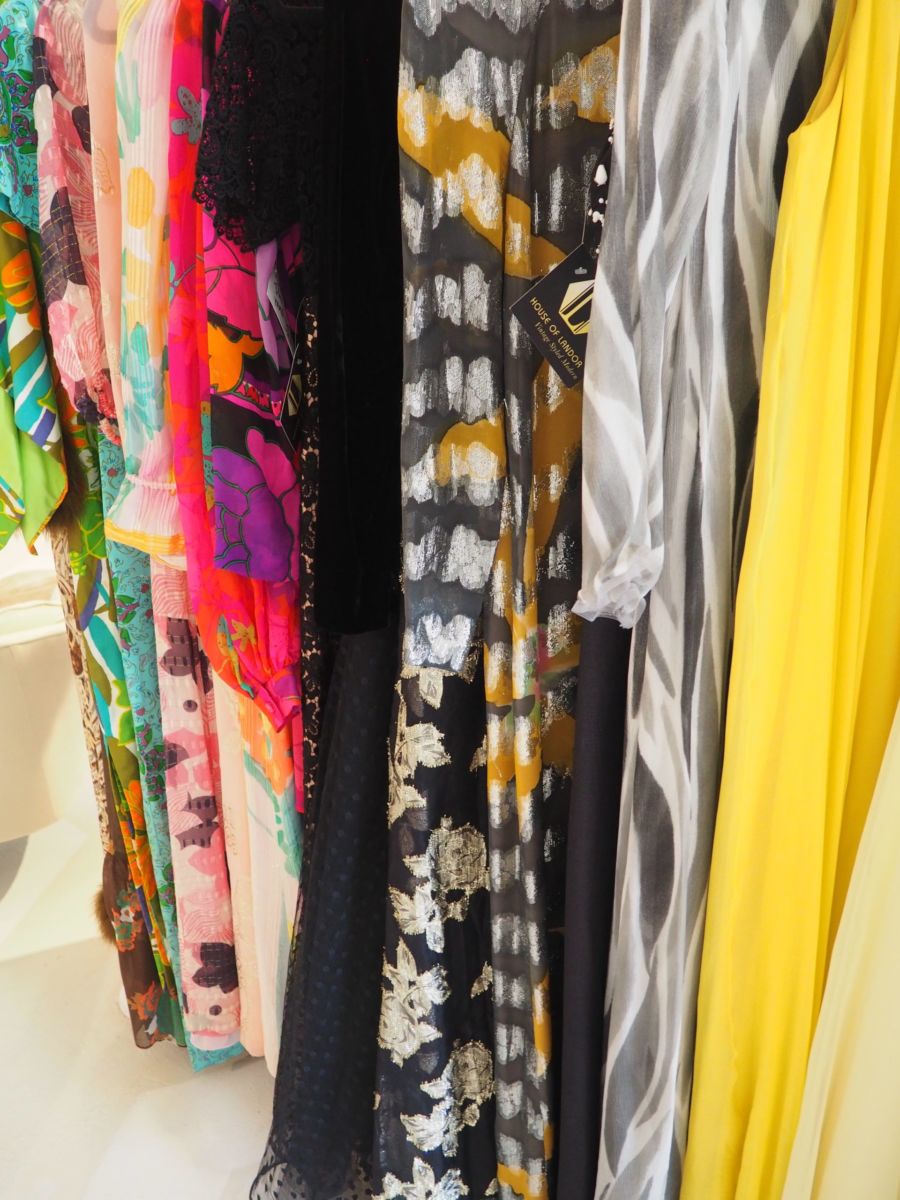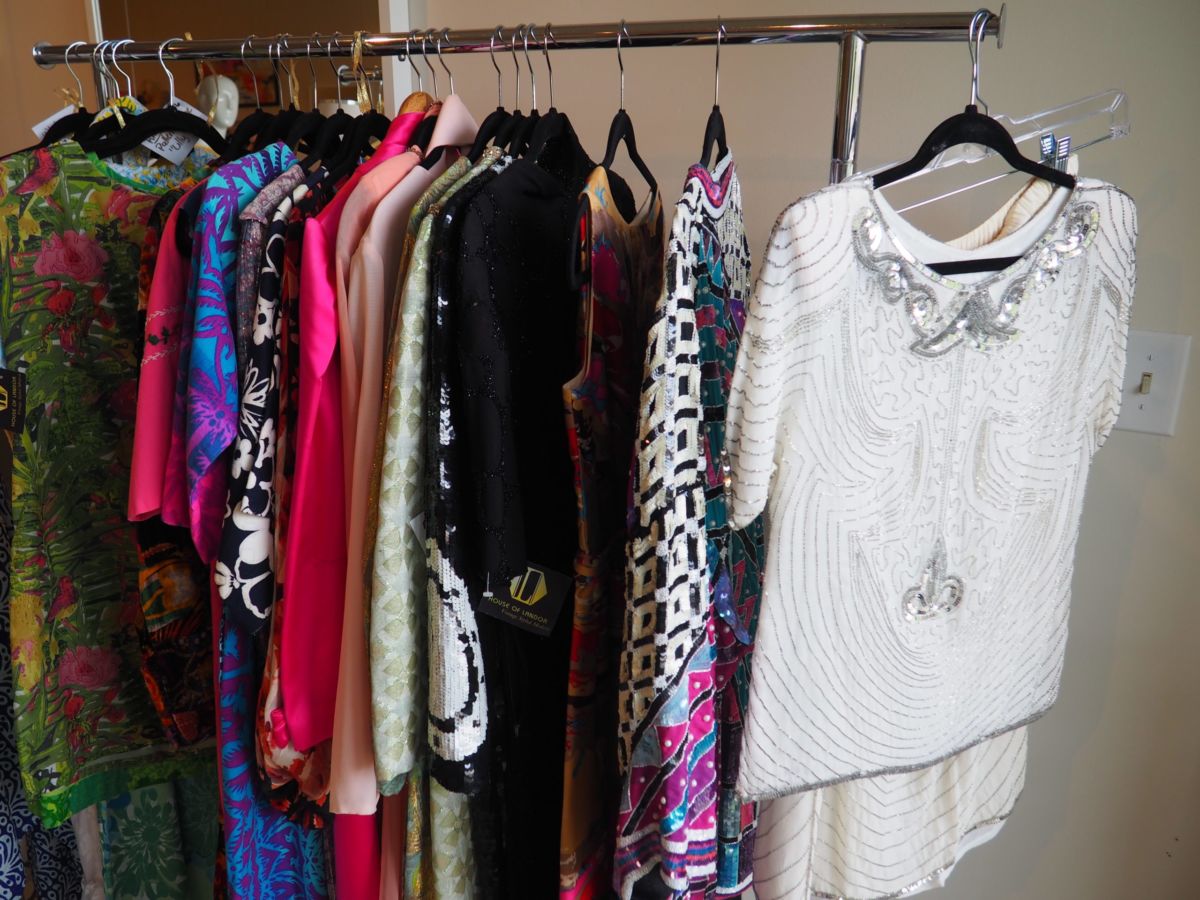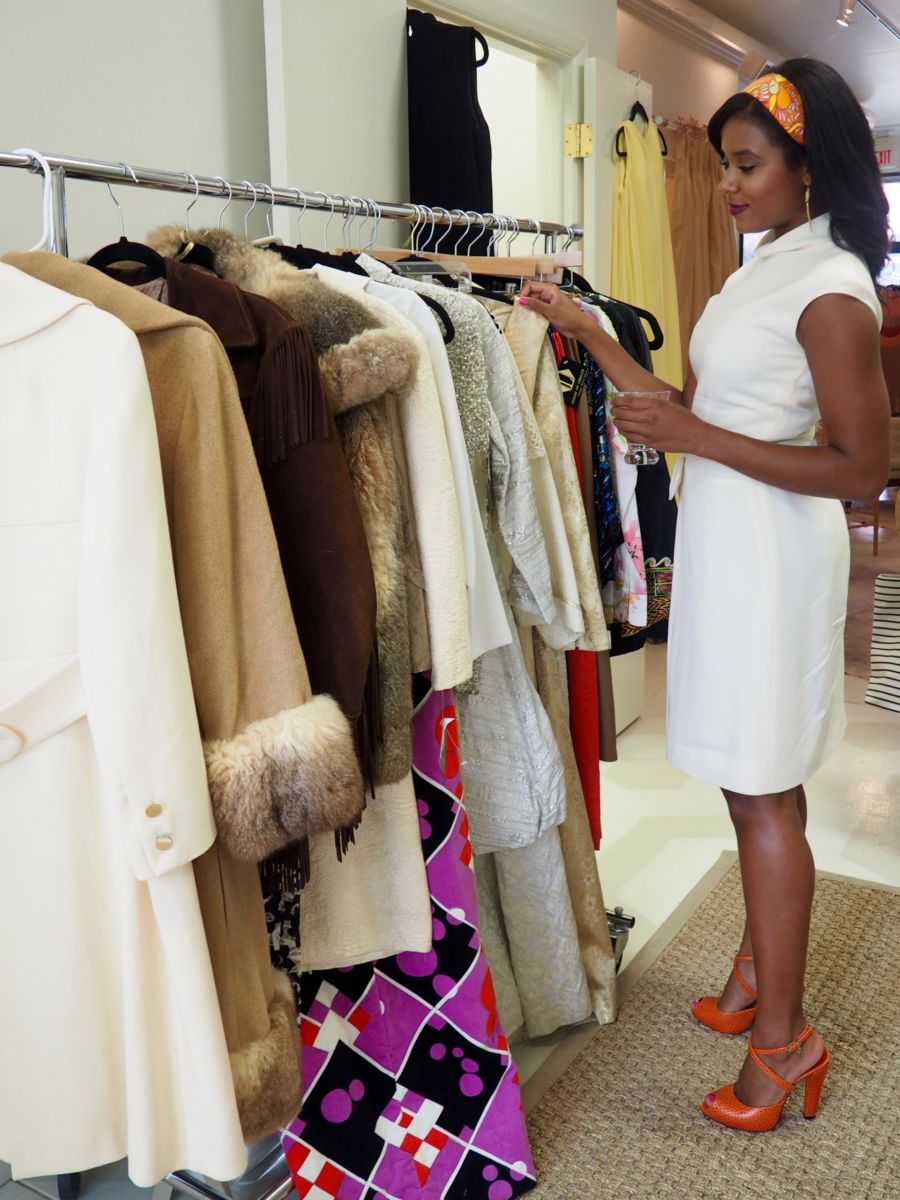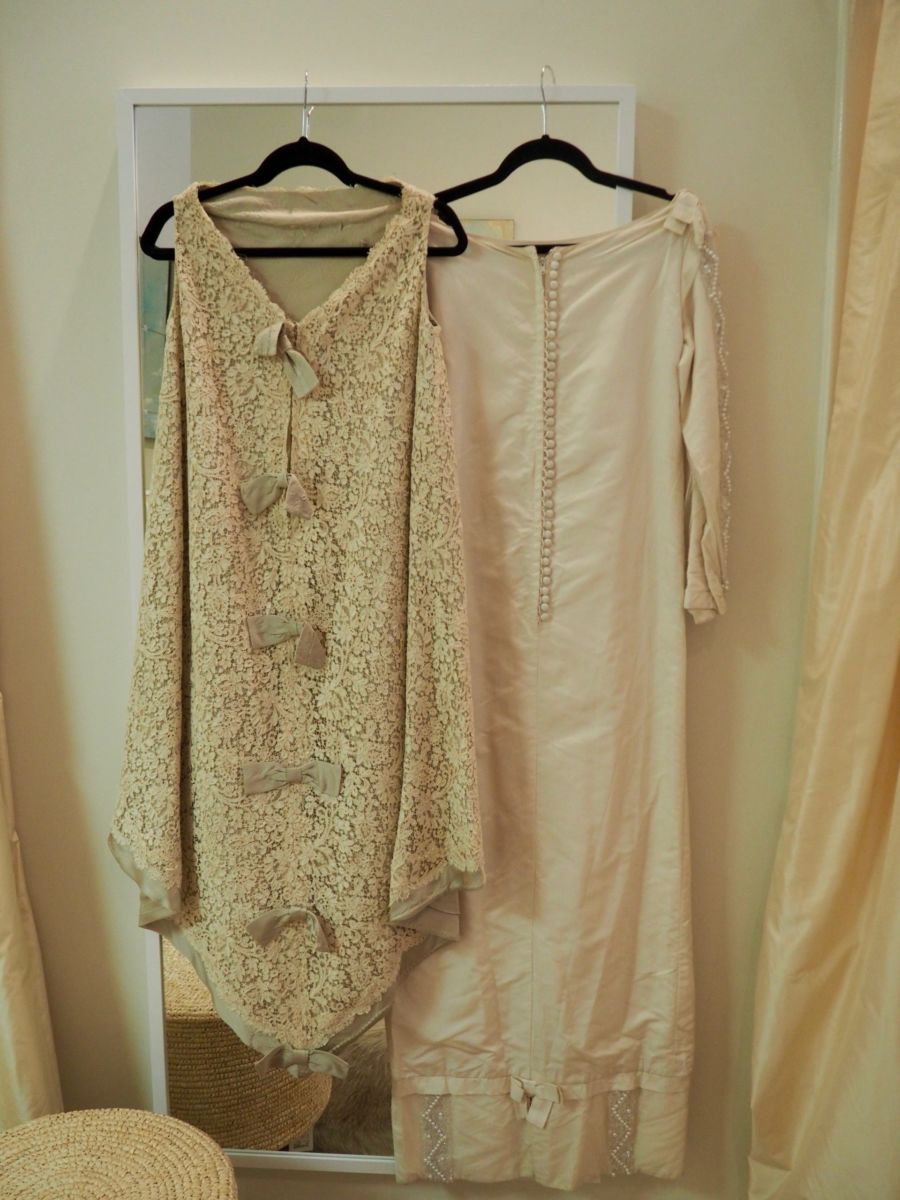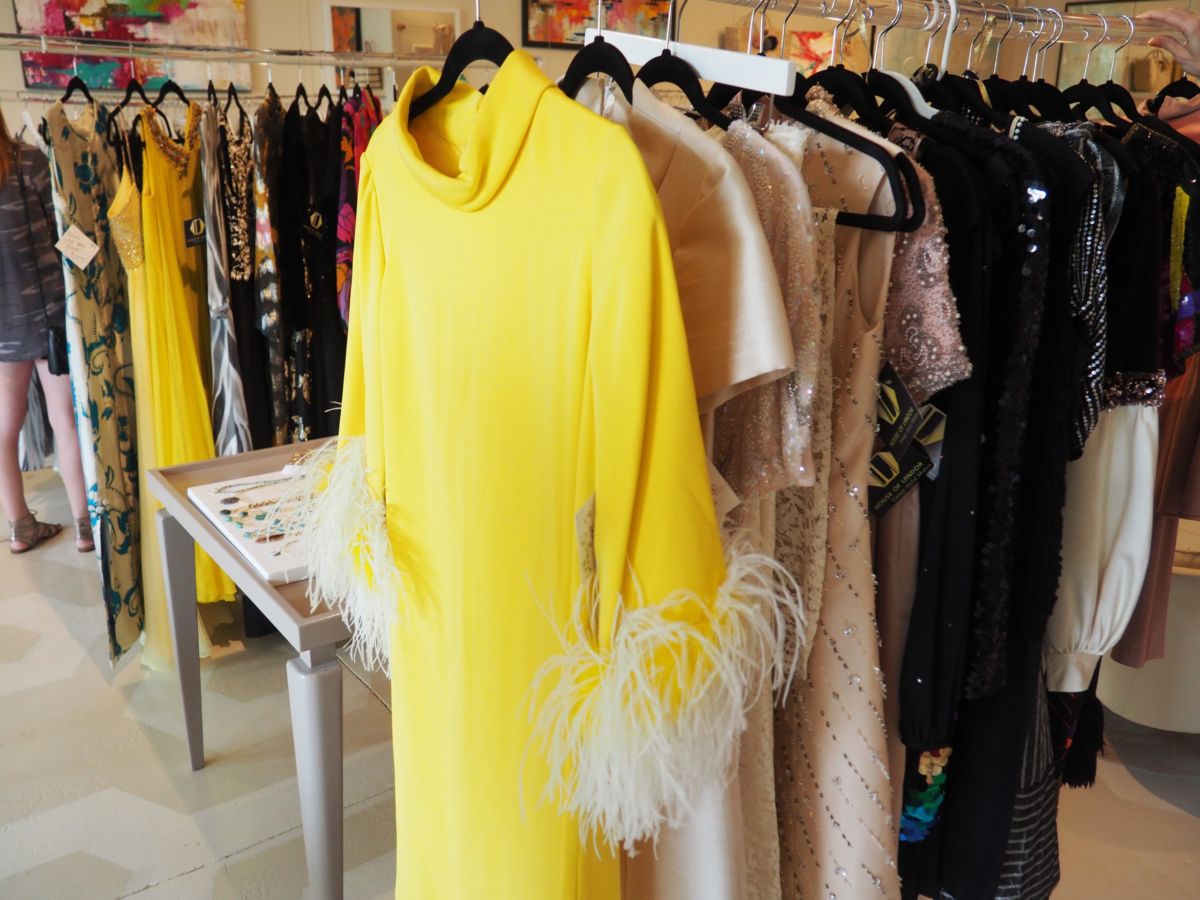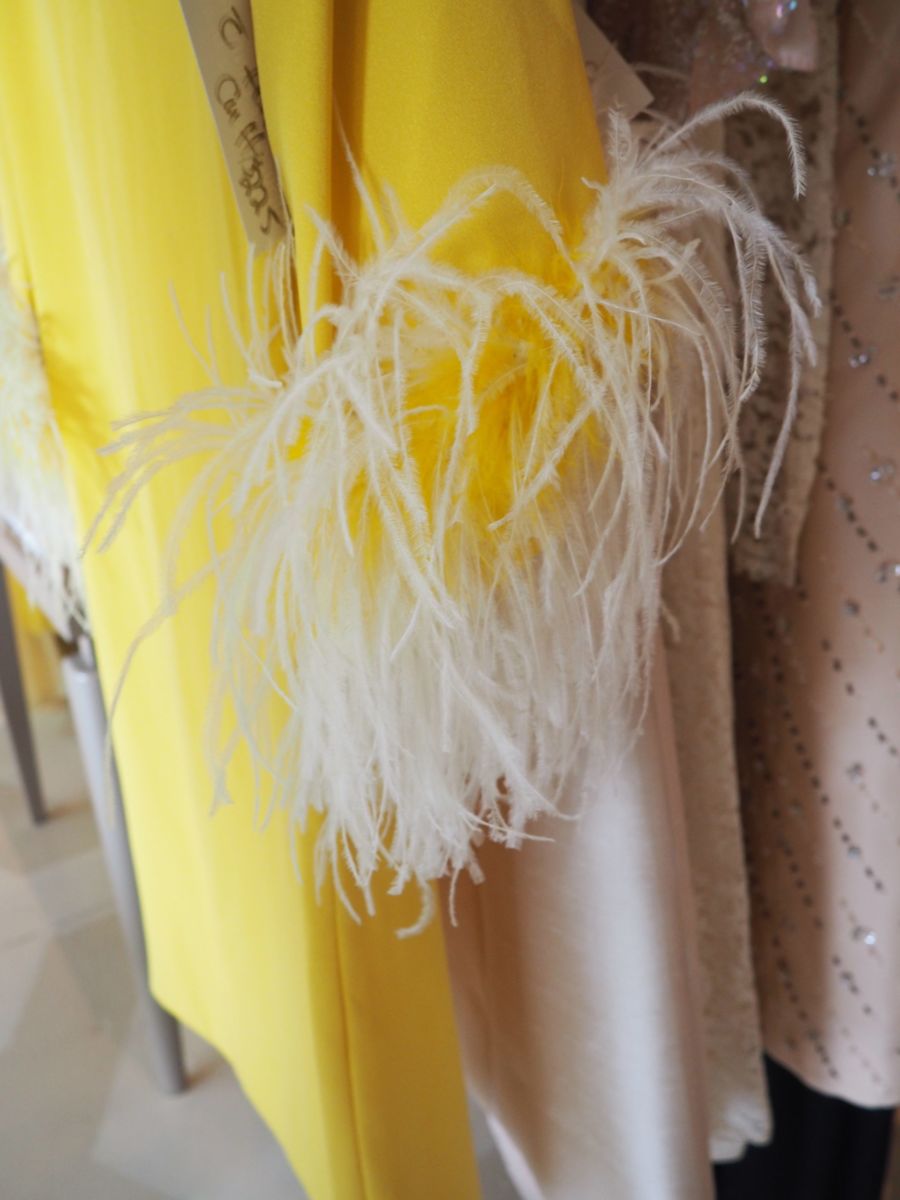 The Blake's Heather created the ultimate happy hour shopping experience. She provided guests with their choice of a vodka raspberry sparkling cocktail or a glass of Prosecco with fresh fruit. She even picked up delicious confections from Silver Spoon Bakery (her Devine Street neighbor) and I can't ever resist their blondie brownie — no matter how hard I try.
No detail was too small. The walls were even decorated with beautiful paintings (all for sale) by Erin McPherson, a spunky artist from Columbia!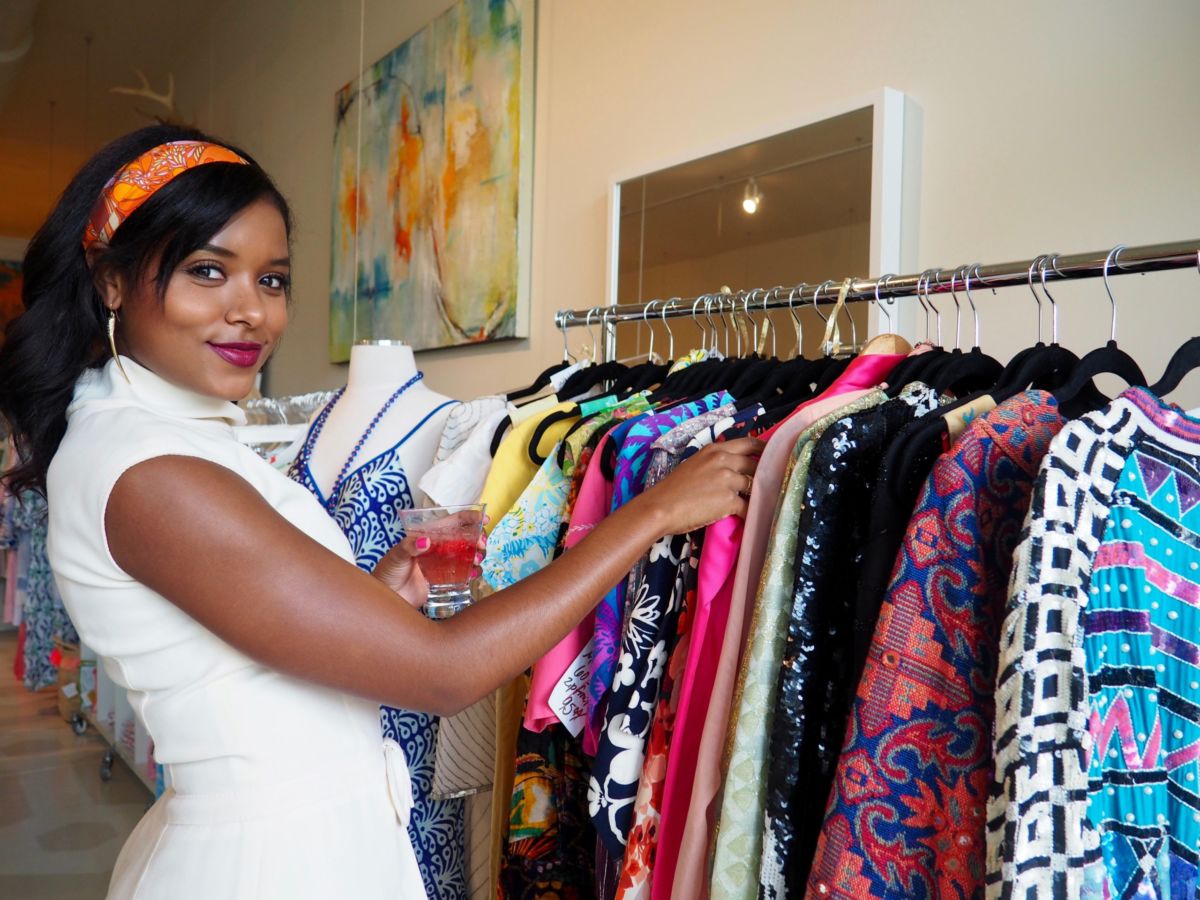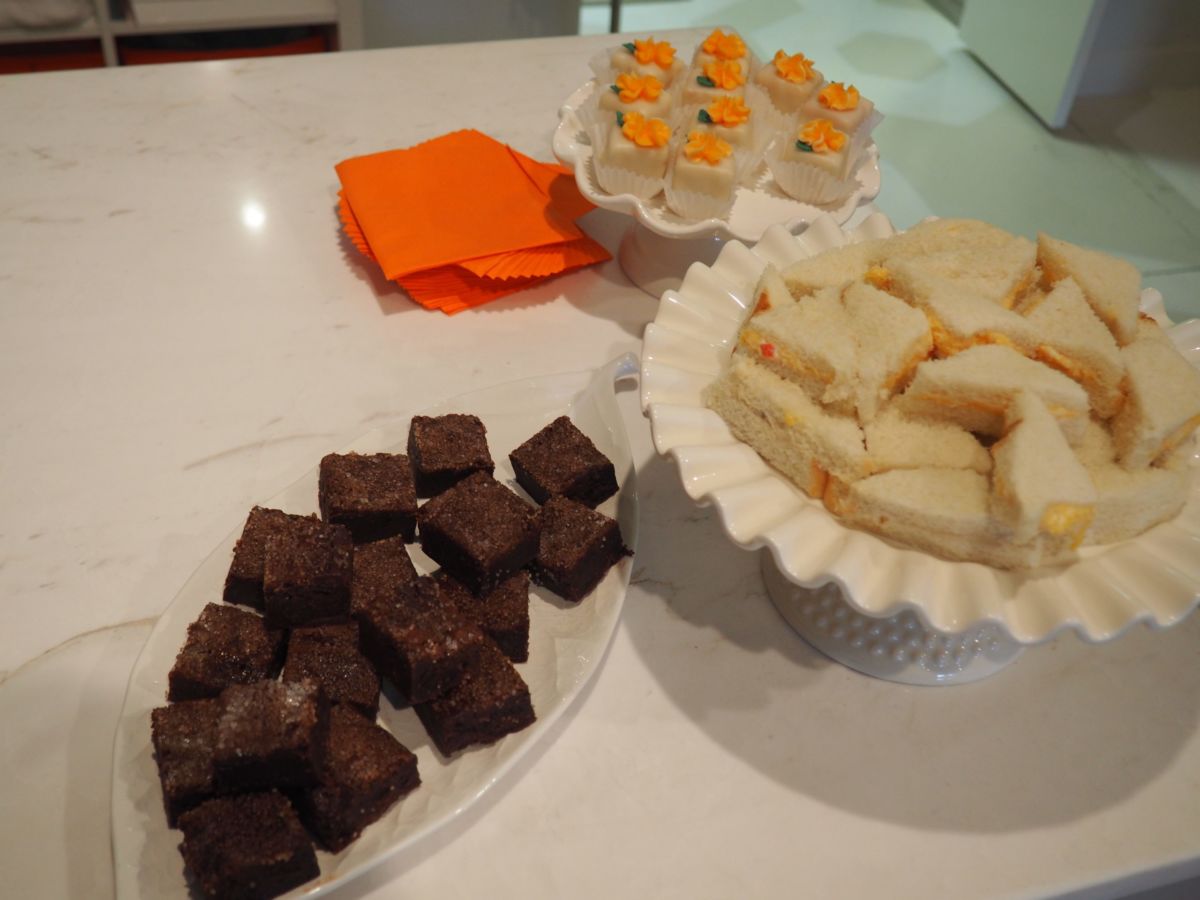 Somewhere in between the cocktails and the desserts, I found myself with a dressing room full of pieces to try on.
With each outfit change came a feeling of being transported to a previous decade…but maybe that was really just those cocktails!!!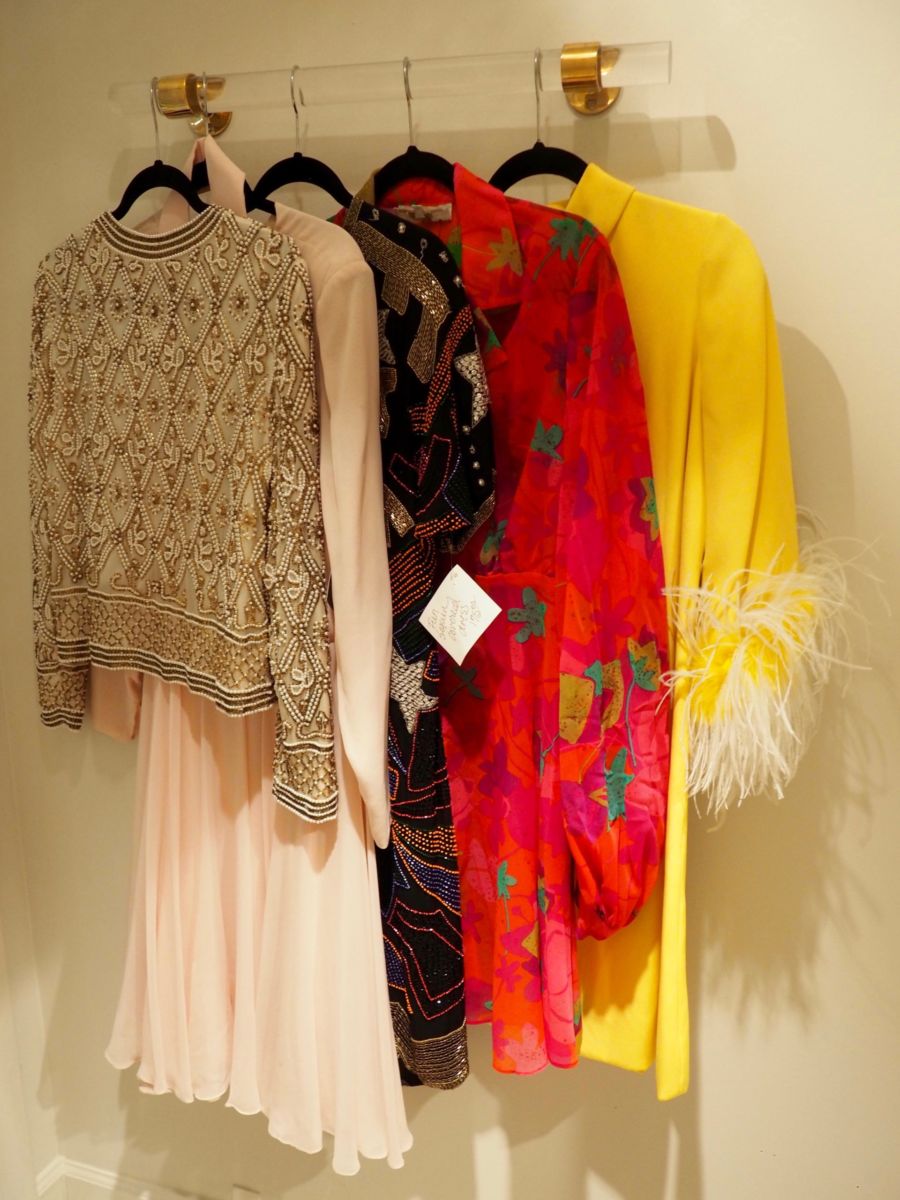 A few of my favorite pieces from House of Lander's collection:
I couldn't resist trying on the feathers first! I don't think I stopped moving once I got in that dress. And I'm certain that large grin on my face was because the color made me so happy. I didn't want to take it off, but I did on the fear that I was actually just filling my closet with tons of beautiful clothes, but nothing to actually wear!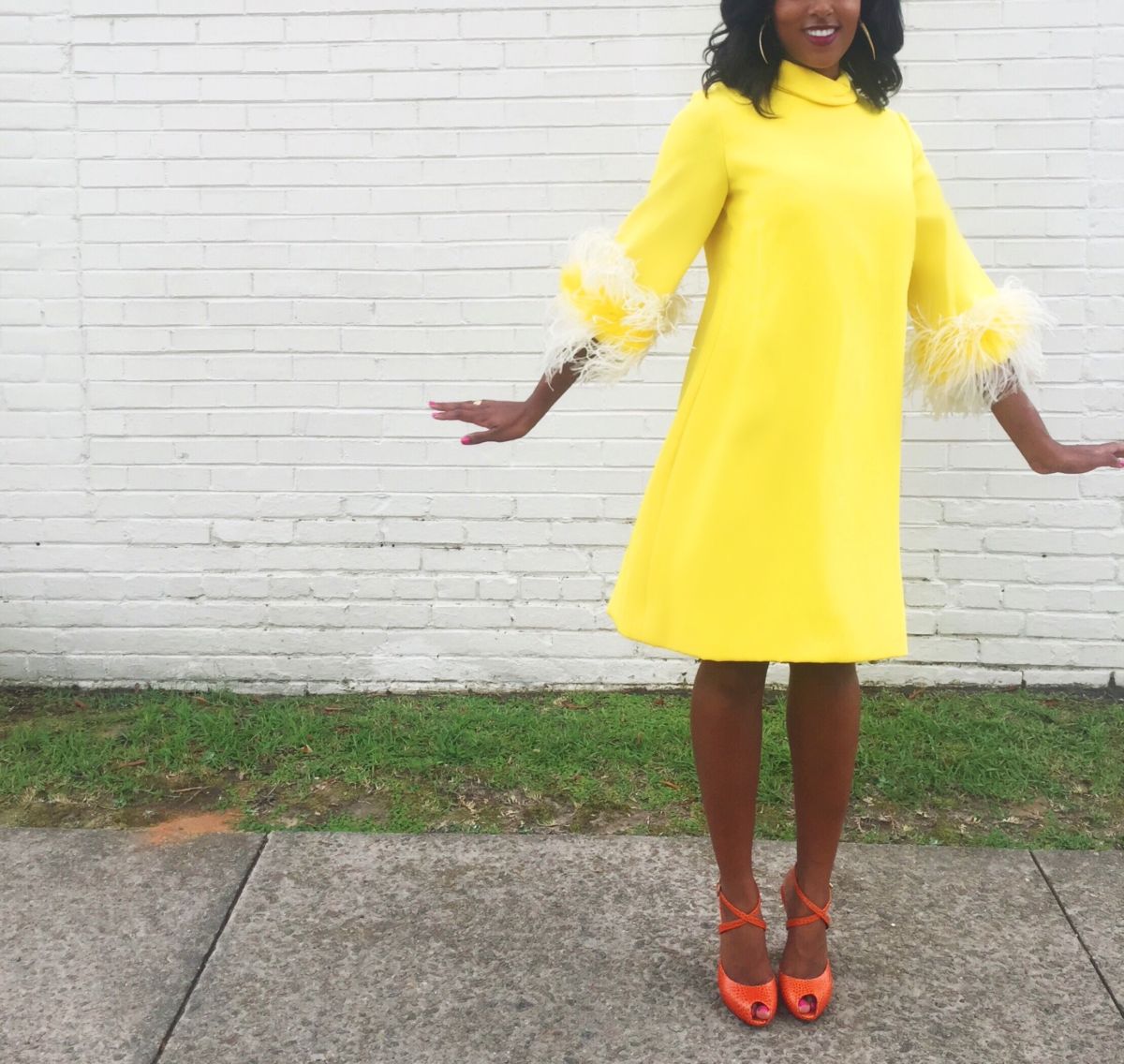 I love saturated colors. And of course, I love pink! So naturally as soon as I saw this 70s hot pink bell-sleeved flower printed dress, I wanted to take it home with me. My shoes even matched!! It was hard to walk away from it, but it didn't have a slip (yeah, imagine that with nothing underneath) and I couldn't spend every penny of my savings in here.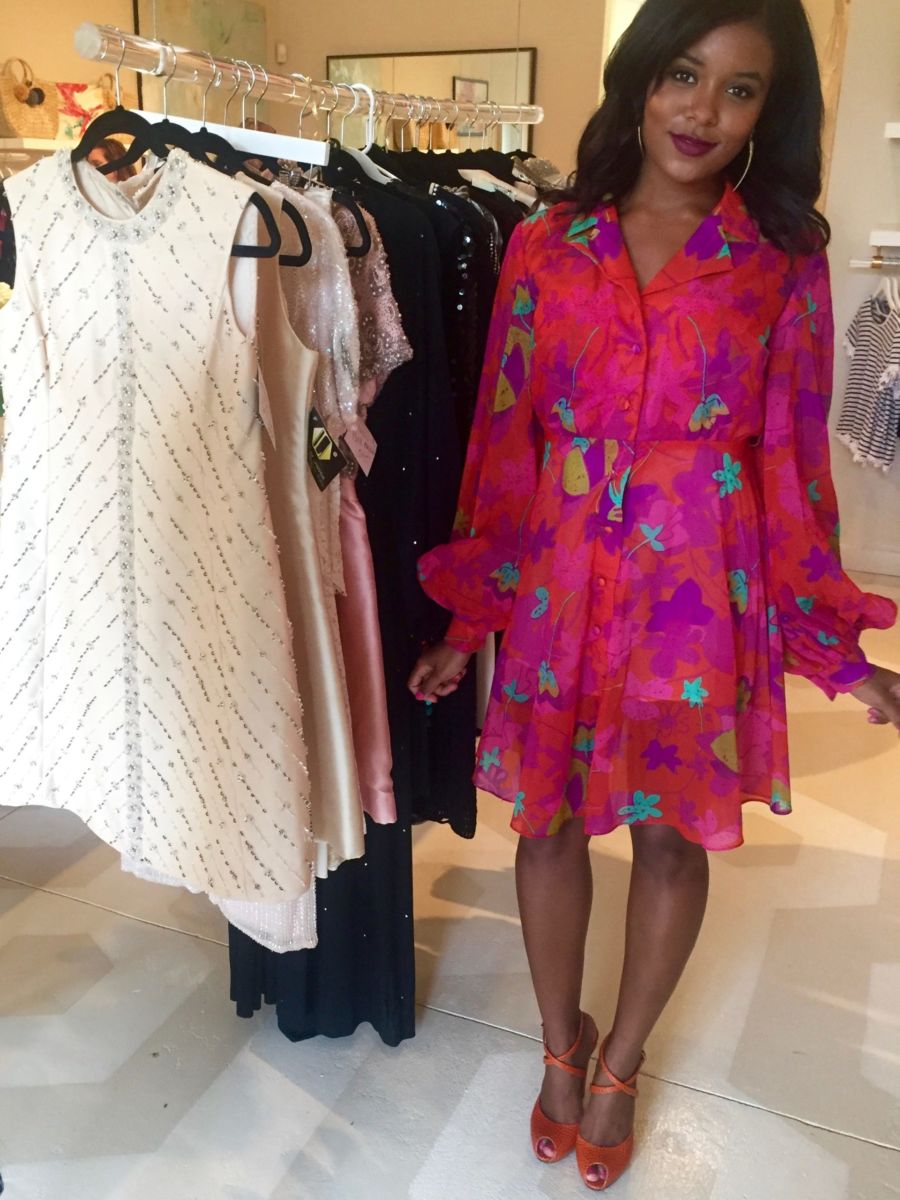 If you've seen my pageant gowns, then you know I'm always here for a fully beaded gown. I love beads and I love the craftsmanship that goes into them. If you look closely you can find letters in the beaded pattern. I seriously sat in the store for 15 minutes contemplating  5 places I could wear this. I couldn't think of any…so sadly, I left it on the rack.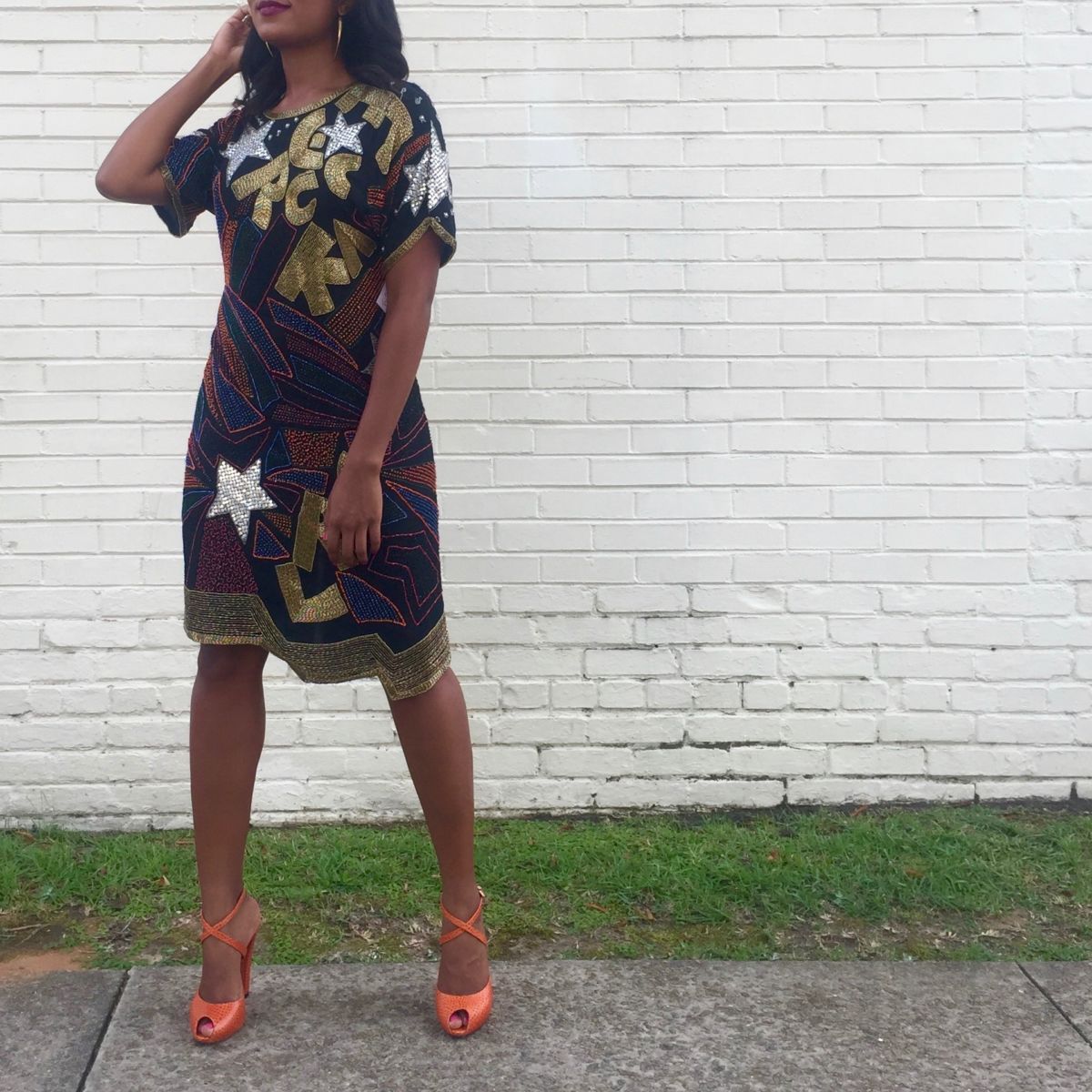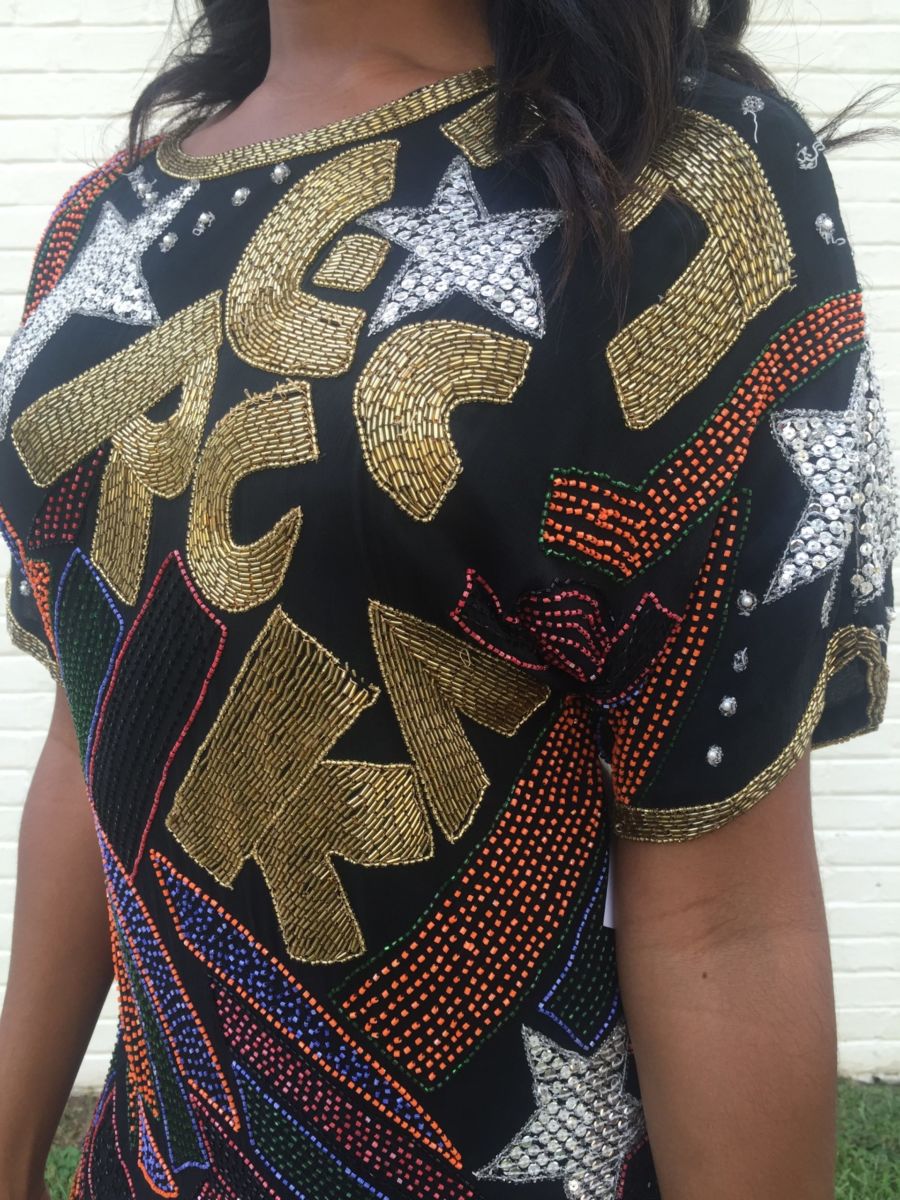 I did however take home two darling pieces (& I'm sure you'll be seeing a lot of them). First is this pink chiffon mid-length dress. Between the skirt's silhouette, the slightly sheer top layer, and the soft pink color I couldn't resist. I figured it will be perfect for a tea party I host or for a time I'm asked to speak to young girls. I could even pair it with black tights and a pair of black booties this winter.
I also chose this fully embellished ivory and gold jacket. This beadwork was too fabulous to pass up! I plan on using it to spice up a pair of jeans and a tank, or wear it over a nude silk slip dress (if I can find one) for New York Fashion Week.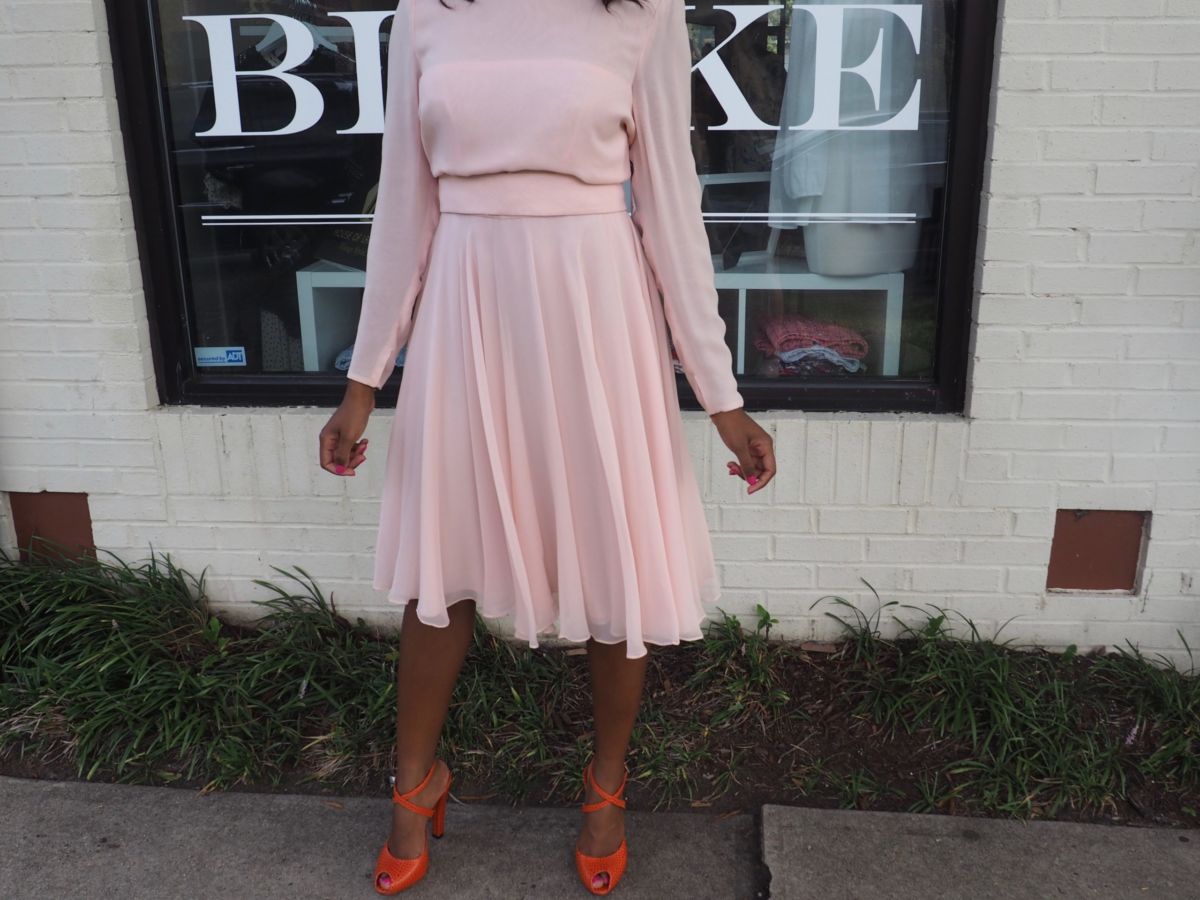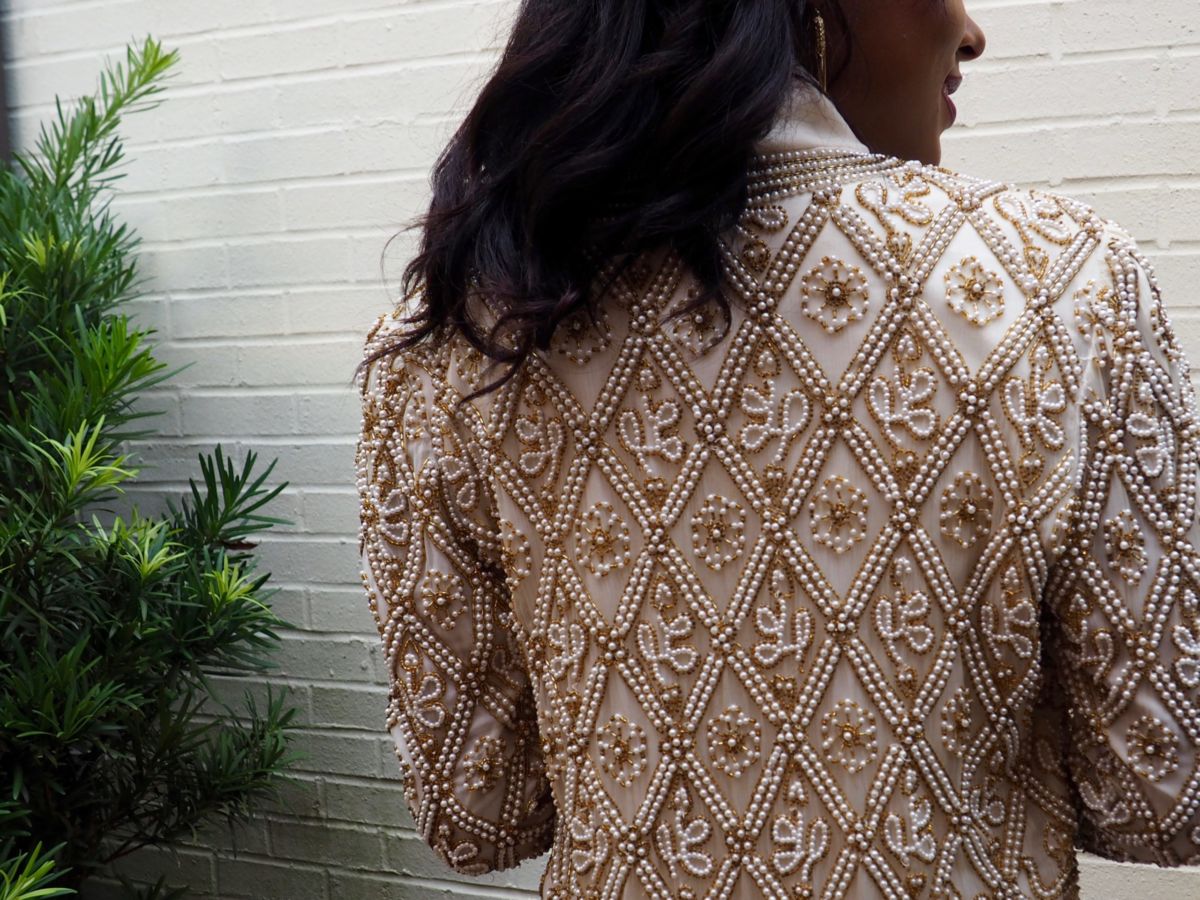 If you have anytime during your day at all, swing by The Blake on Devine Street to sift through these treasures for yourself.