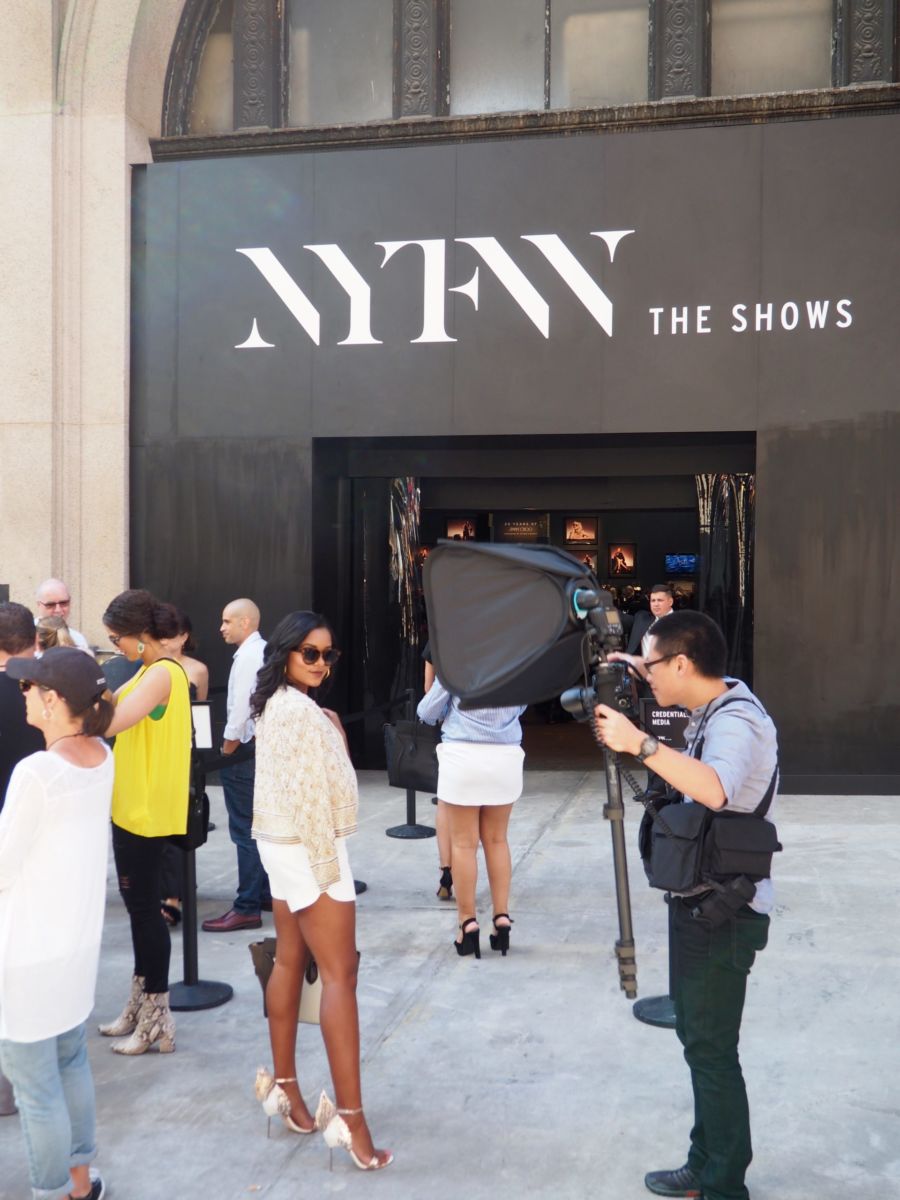 The day started bright early with John Paul Ataker's 10am show at the Skylight at Moynihan Station's Dock space. John Paul Ataker is an Istanbul-born house that was first established as a custom tailor shop. Three decades later and the label has emerged as Hollywood's go-to for luxury craftsmanship, unique fabrics, and "ready-to-wear" couture.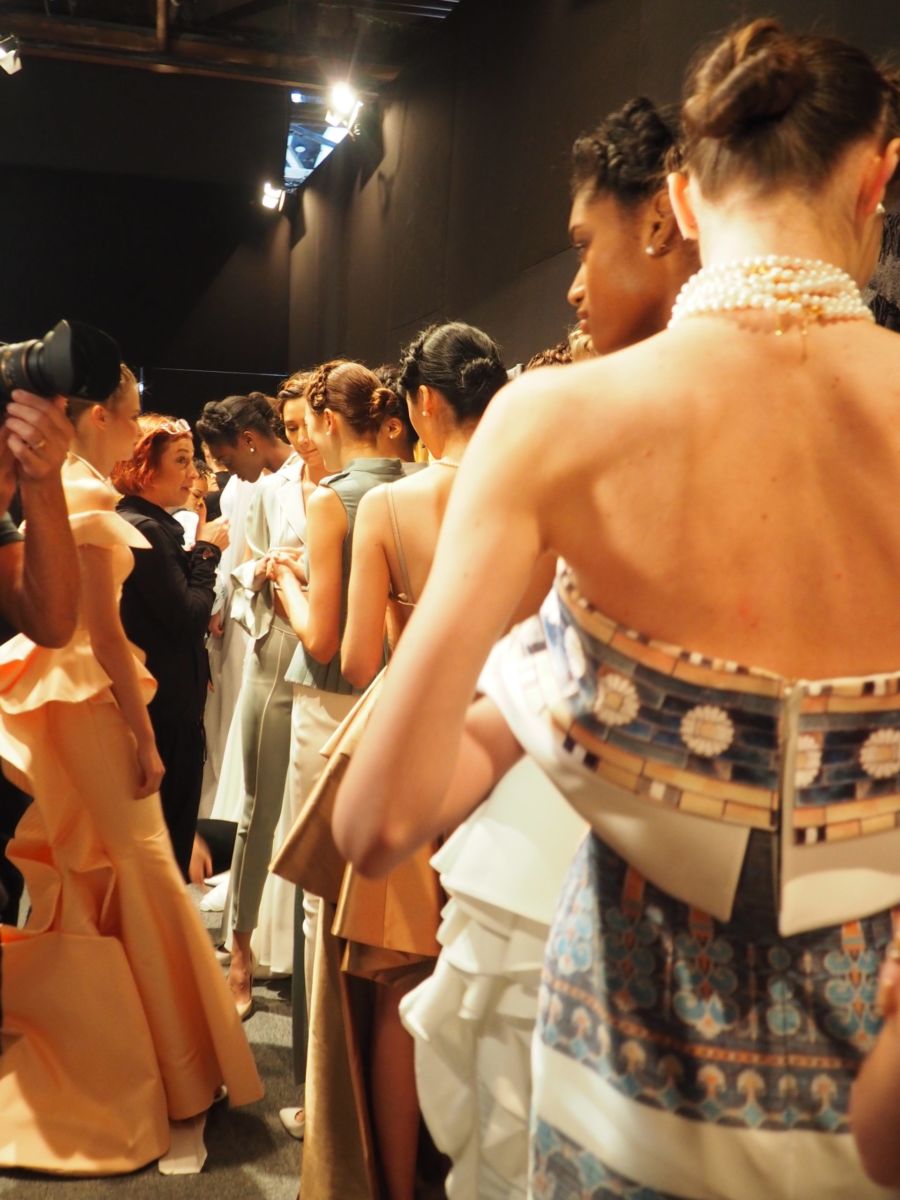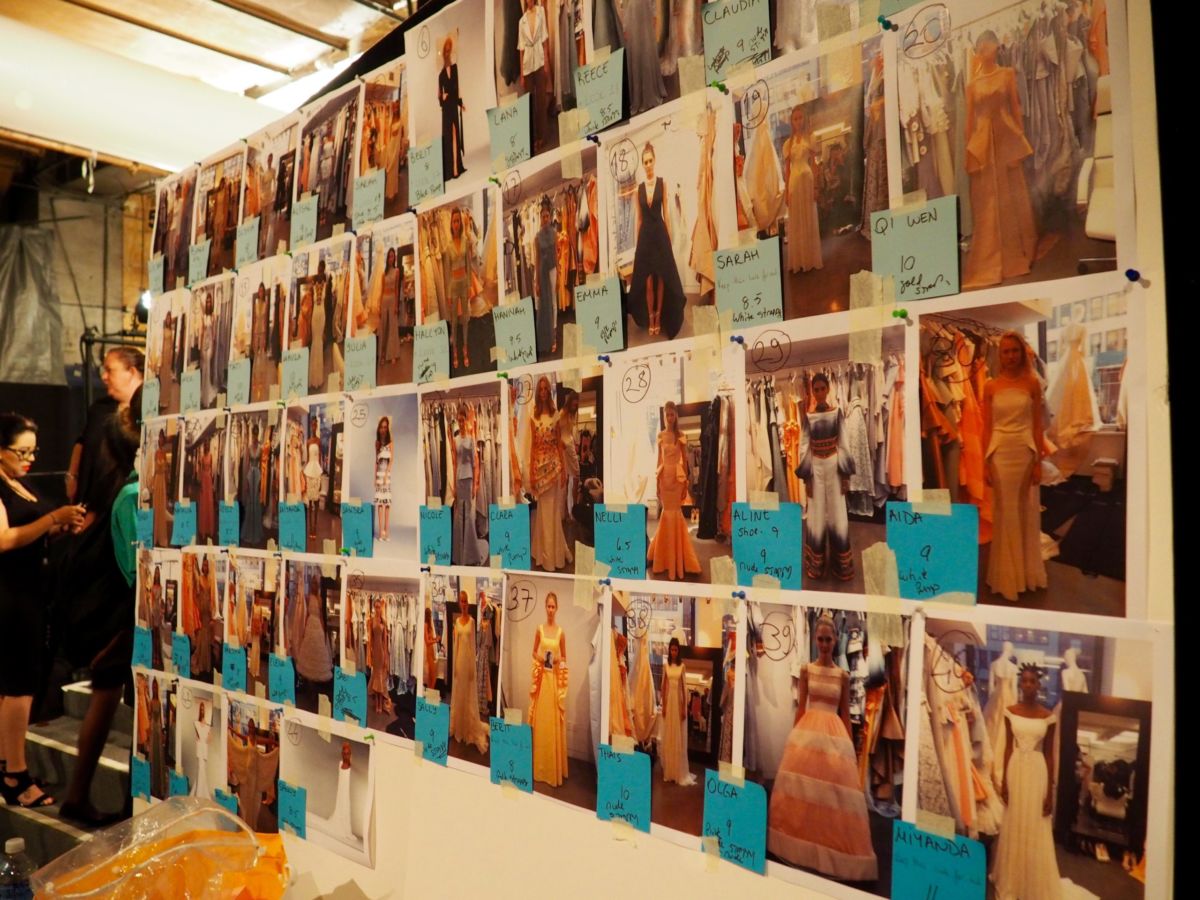 When we arrived to the show, we were escorted to our seats through the backstage area. It was there that I got a glimpse of the new season's designs and immediately started fawning over creative director, Numan Ataker's attention to detail and fairytale-like designs. Backstage was also where I found Kelly Osbourne and her pup. Not once did she put down the fuzzy, little Pomeranian the entire time she was there. I'm convinced that the elite opt to carry around their pocket dogs all day because its a great upper body workout.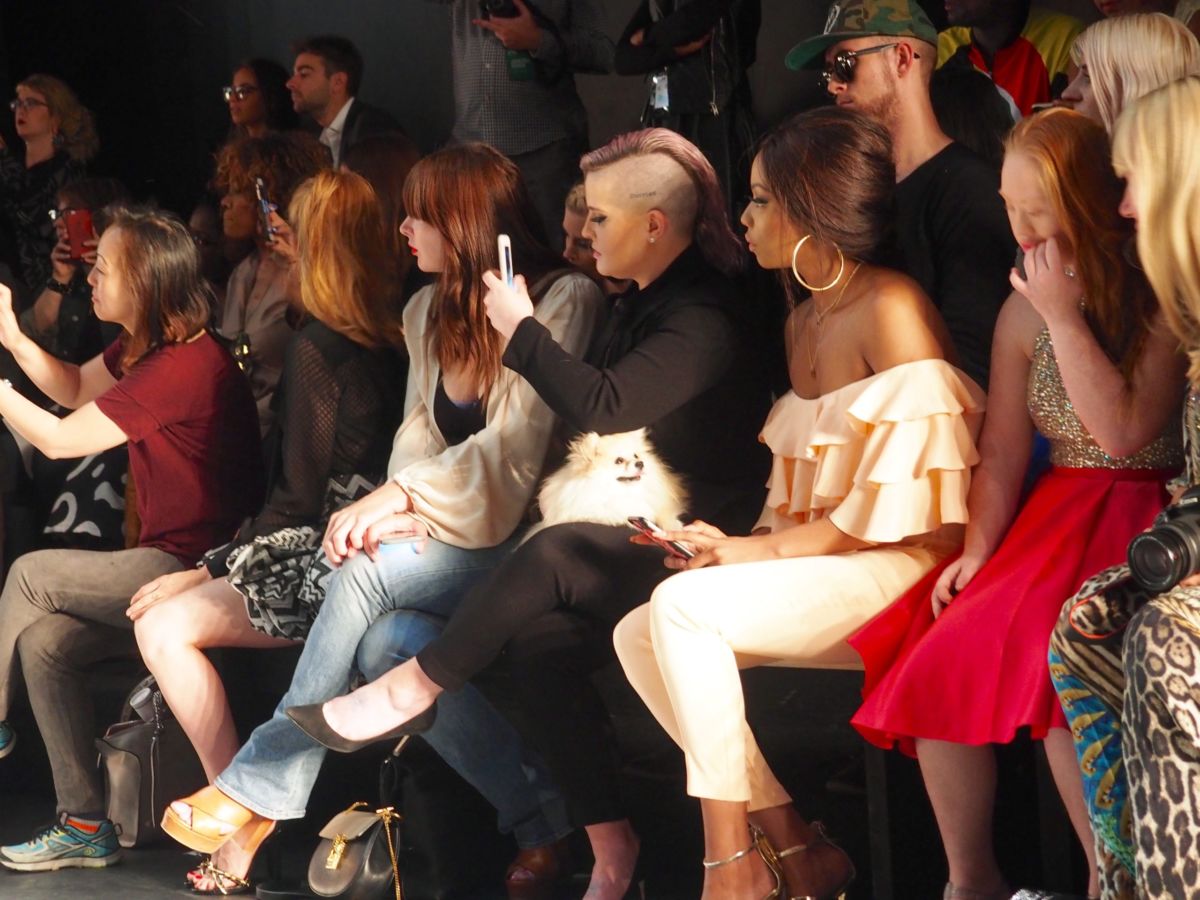 I was even more impressed by Ataker's designs as they walked pass me on the runway. We sat front row, so I was able to see and appreciate the unique textures up close.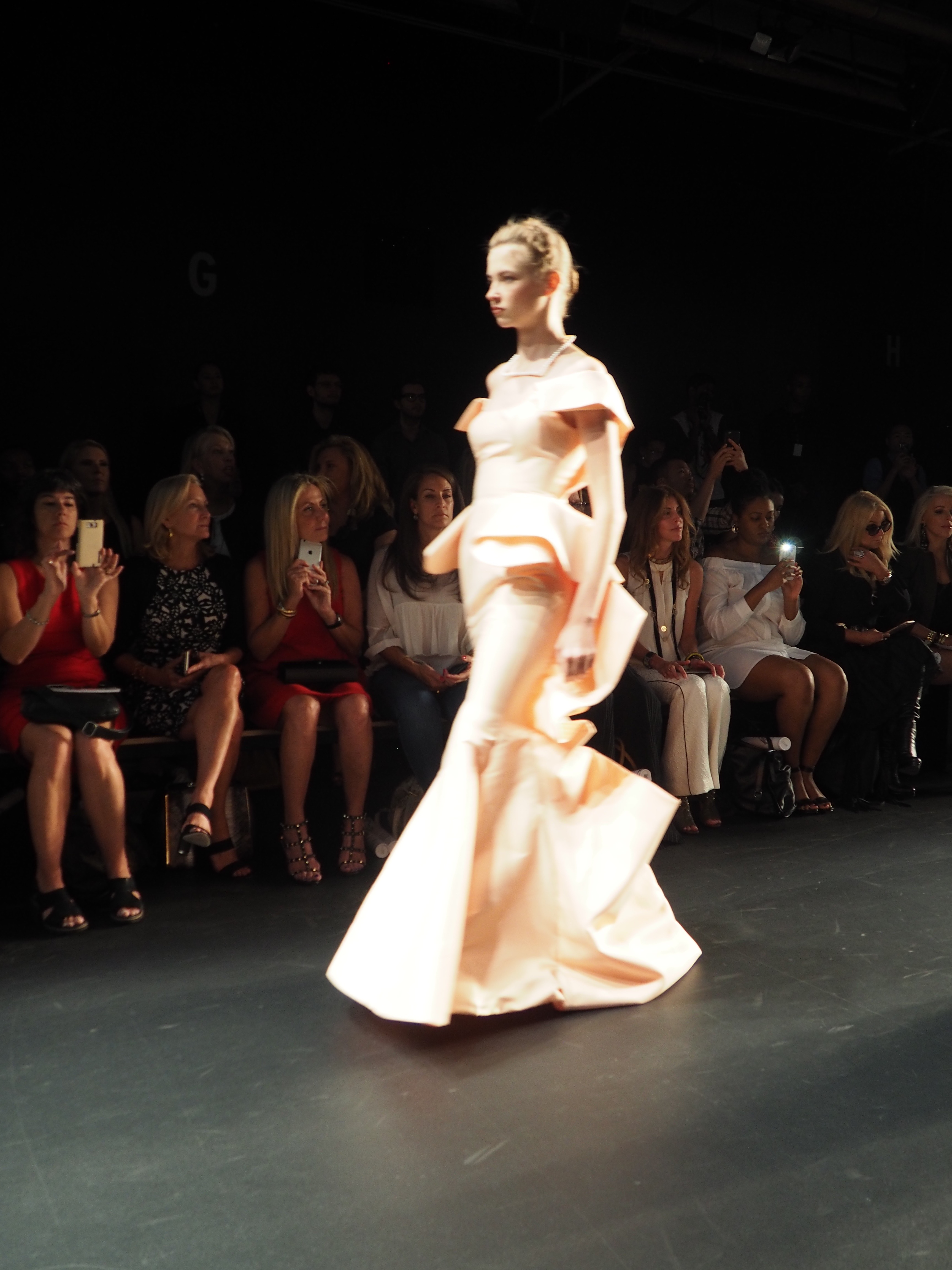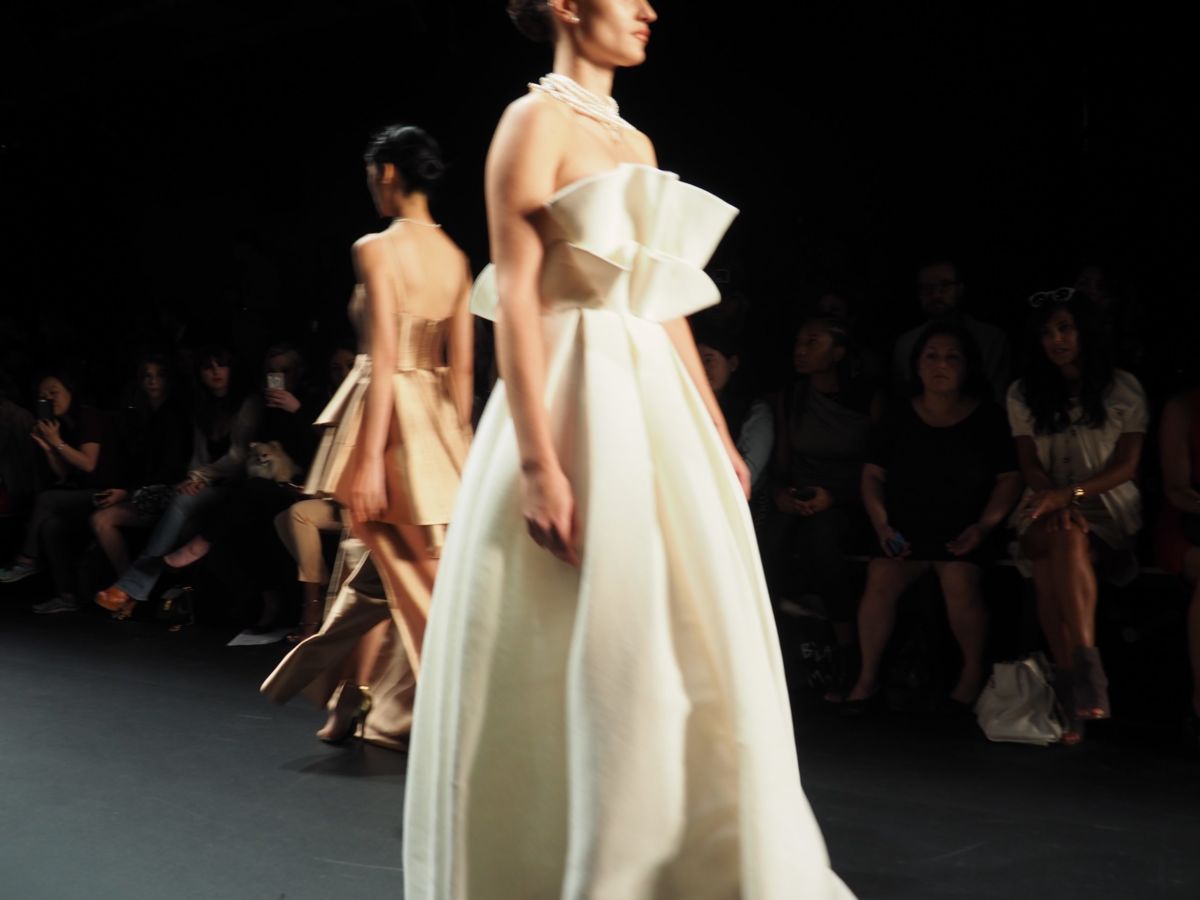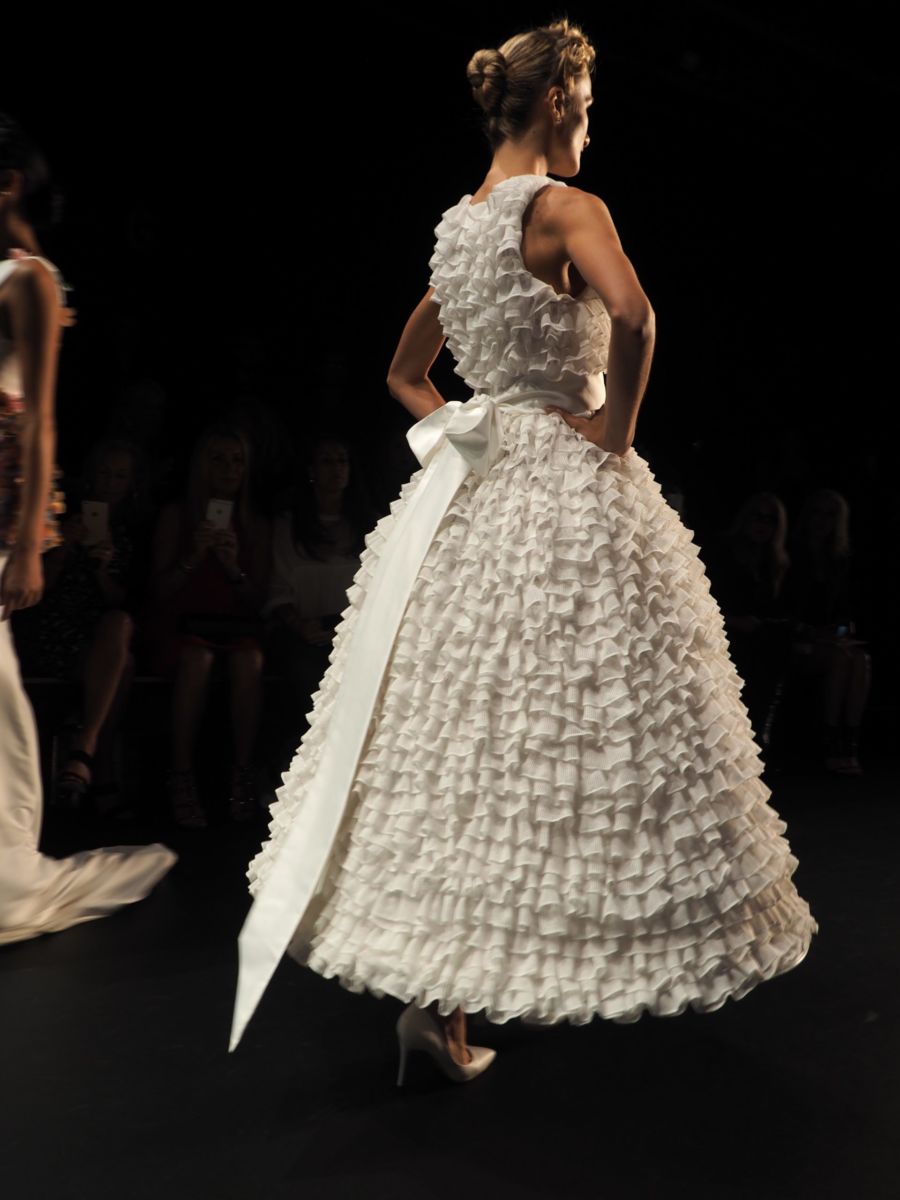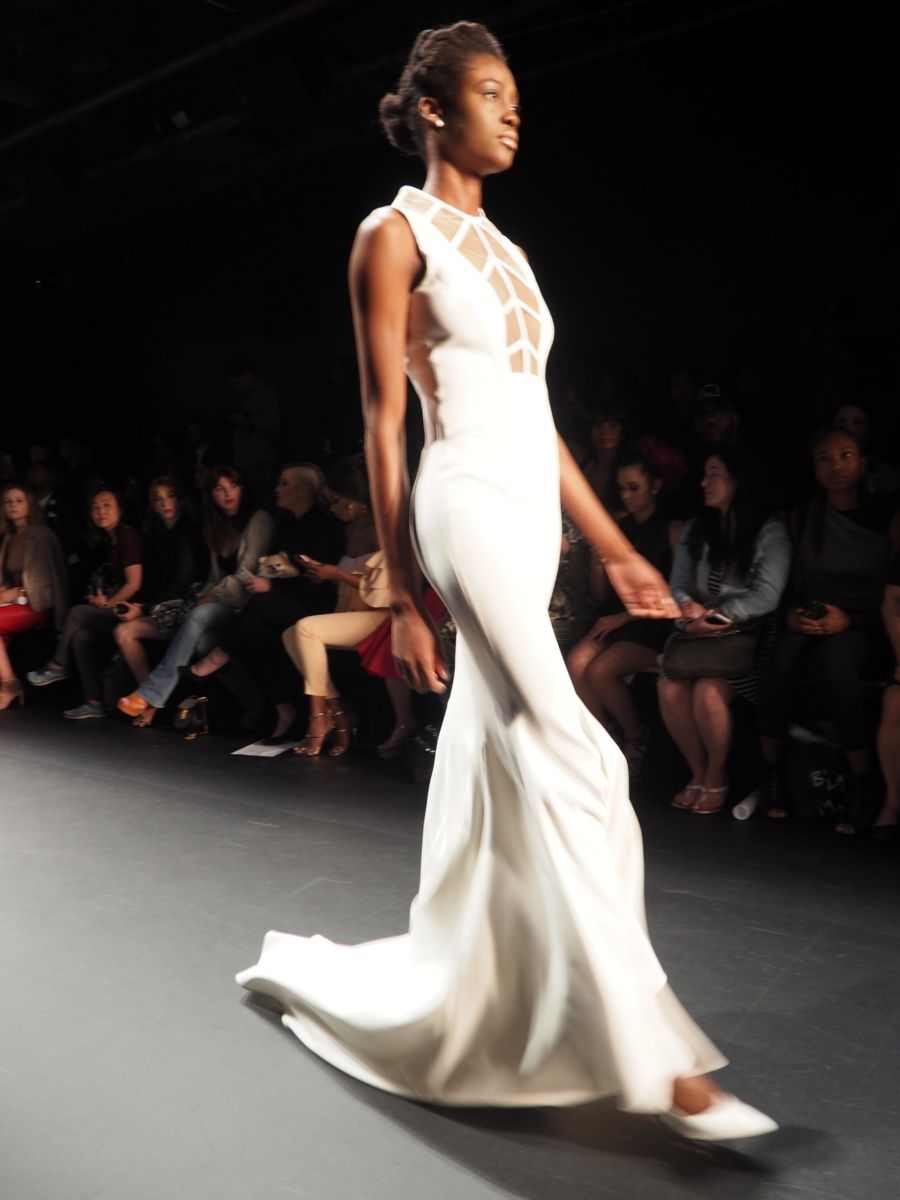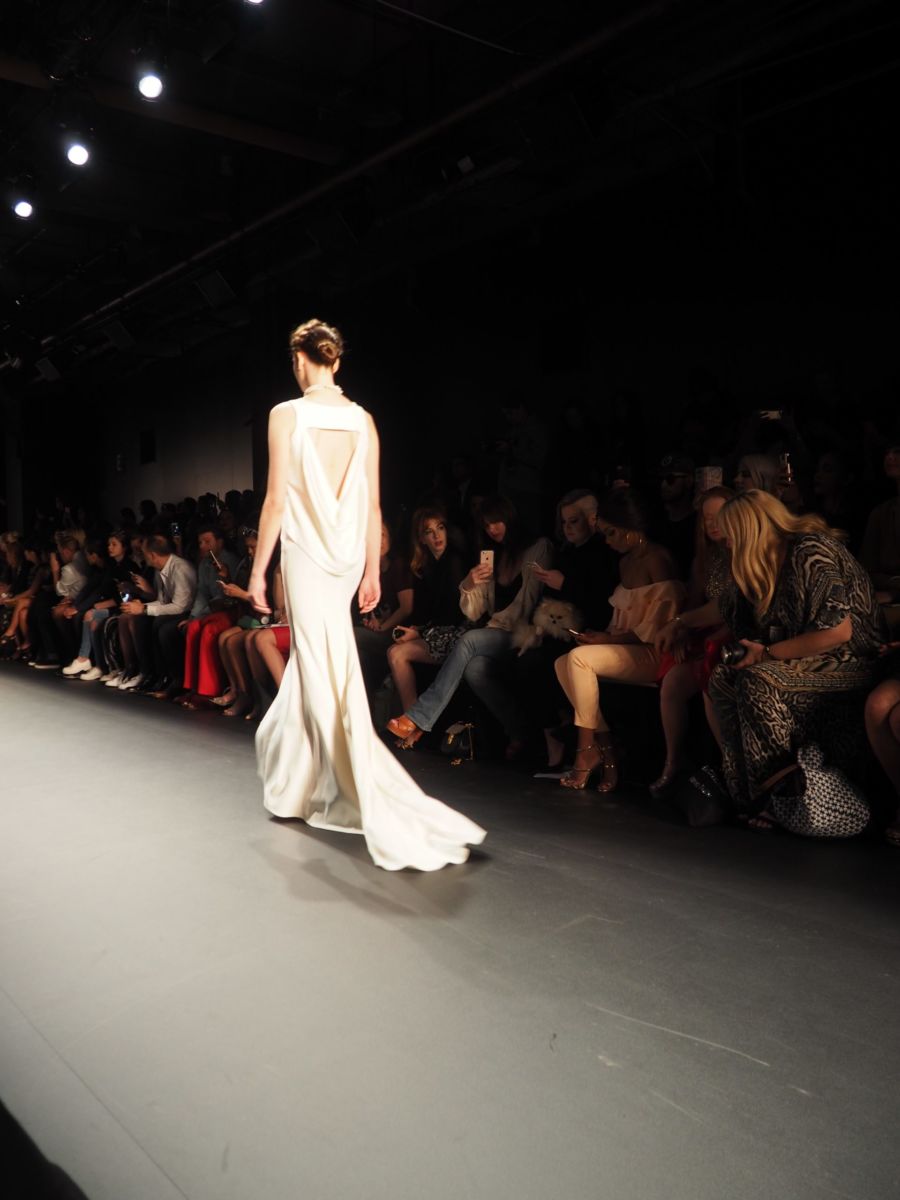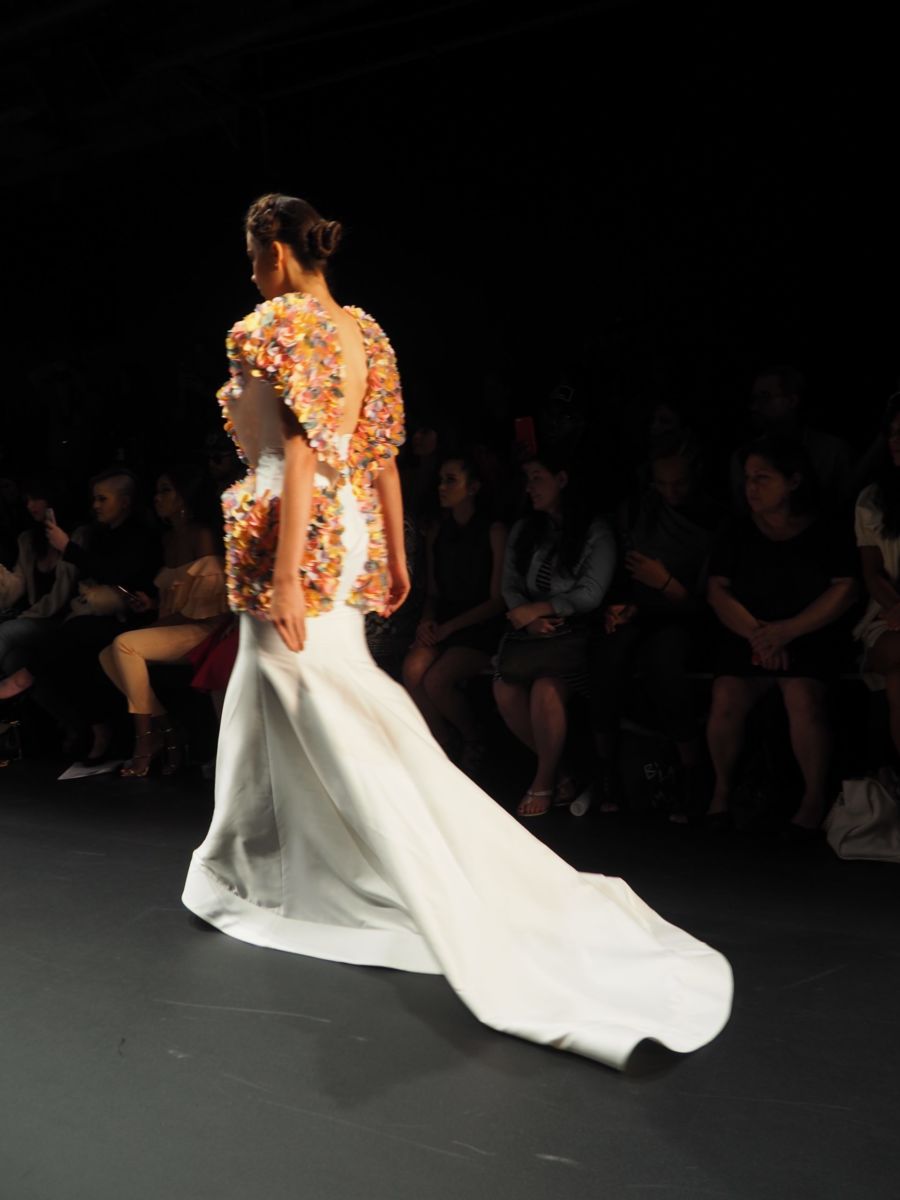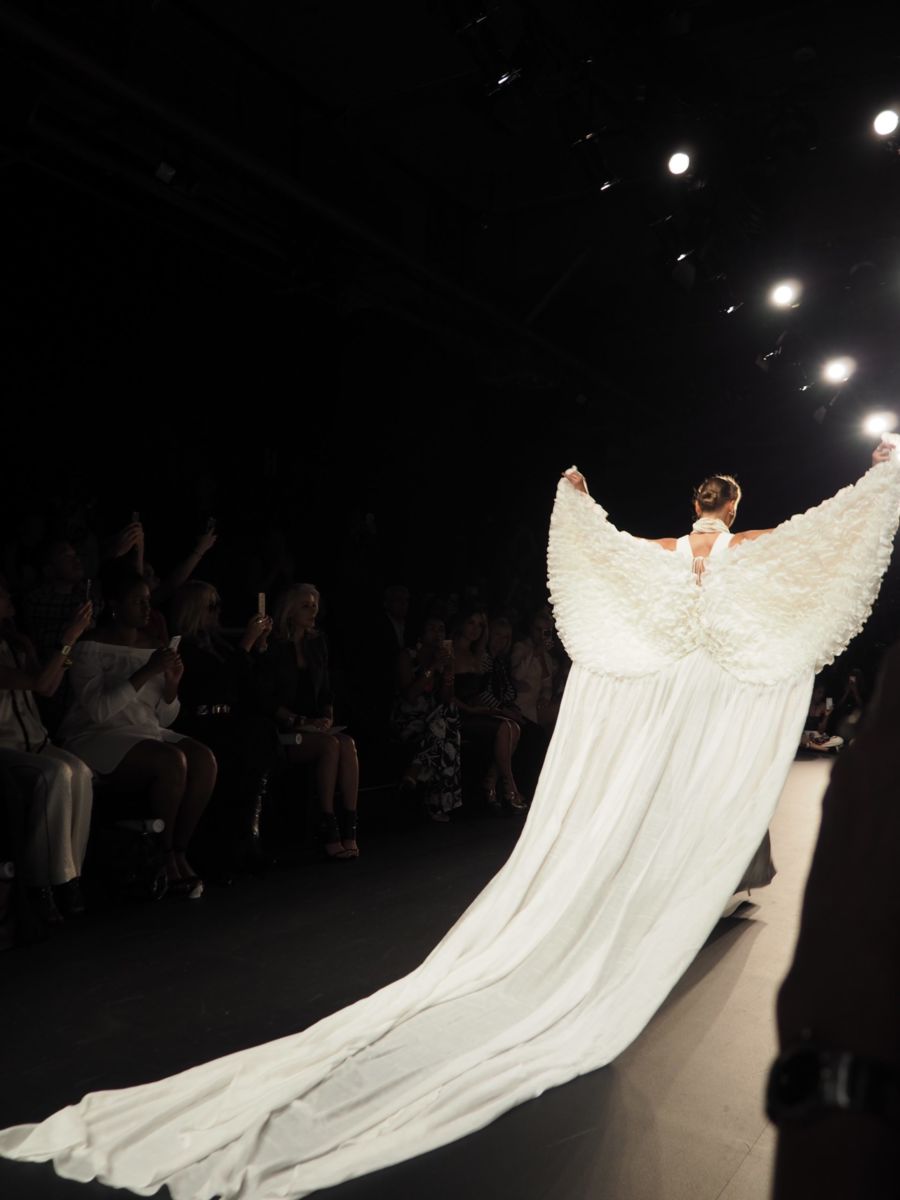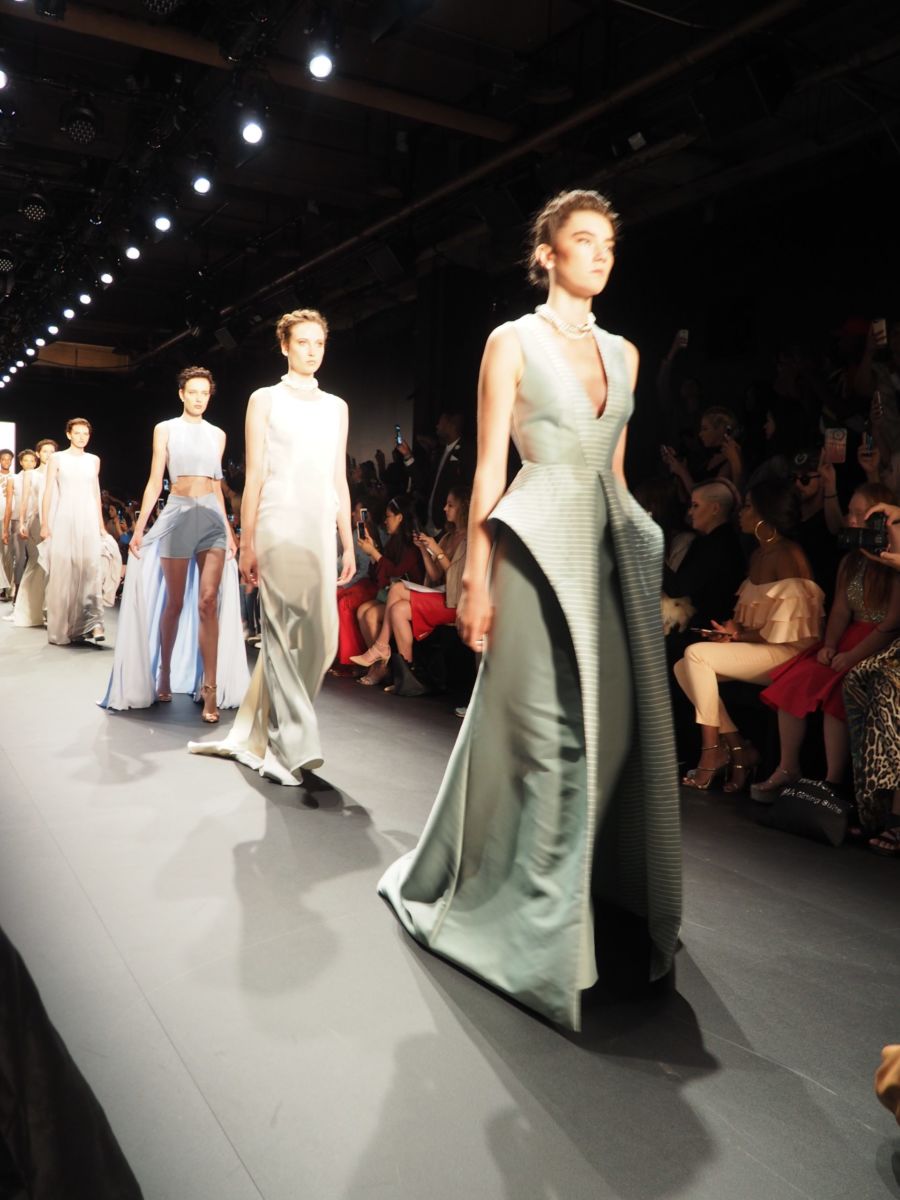 After the show, we busied ourselves in the lobby for what felt like 20 minutes, but turned out to be closer to an hour and a half…but that's usually what happens when I start drinking mimosas. I lose all track of time! I grabbed my first mimosa then sat in the Tresemmé salon during an appointment. It then I caught a glimpse of Chrissy Tegan filming for… who knows what! After that appointment, the bartender poured me one more while I simultaneously watched the Vera Wang show stream live in the E! lounge and super talented artist Michael Breach etch real people's faces into lattes. He took a break from lattes to paint the Shades of Pinck cartoon into a cup milk!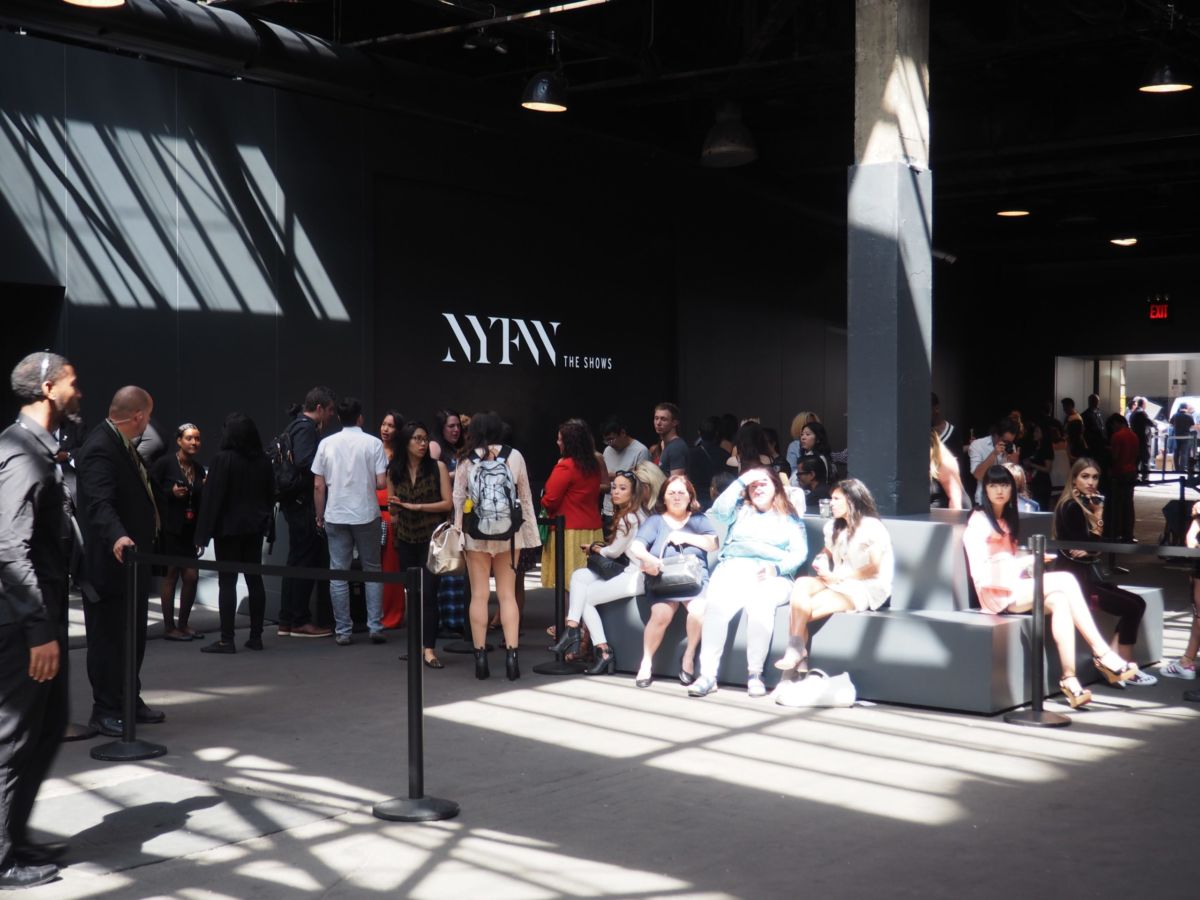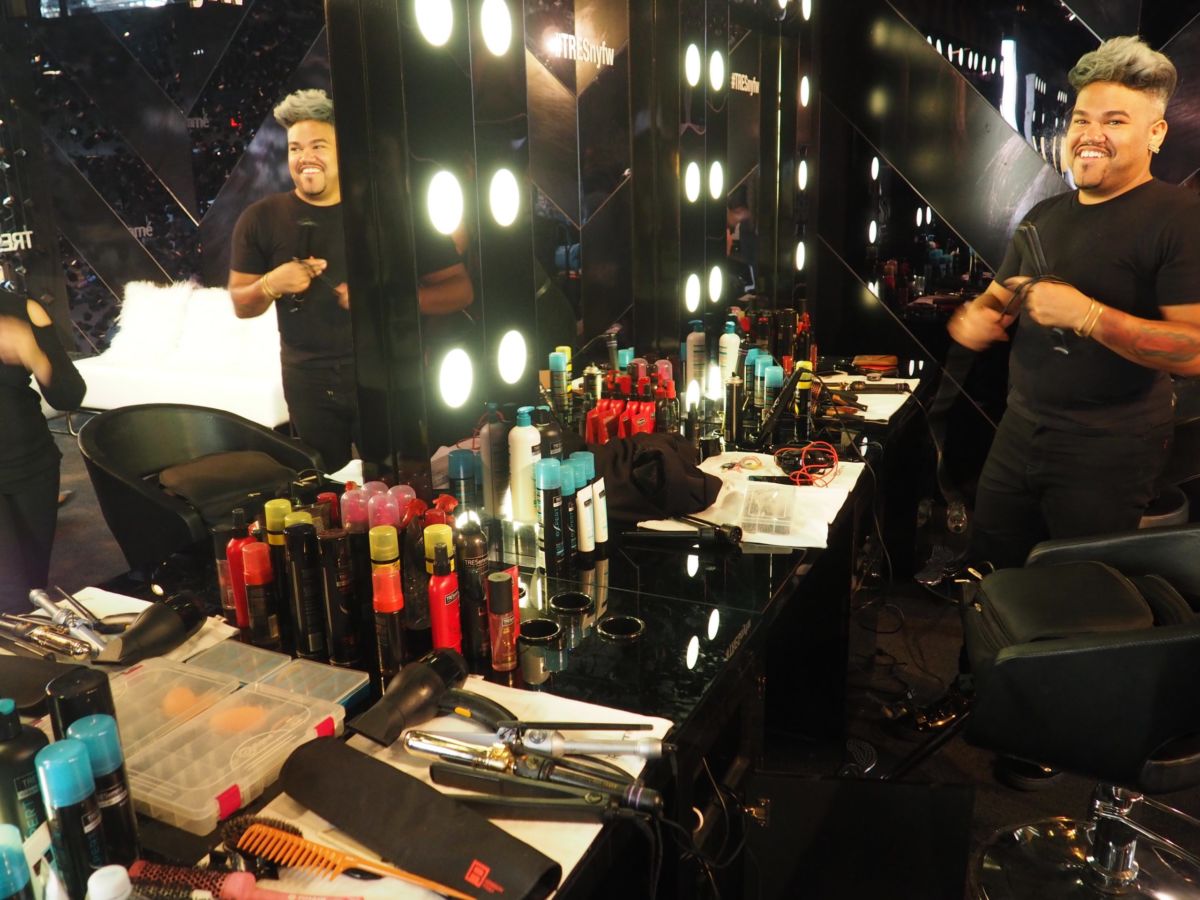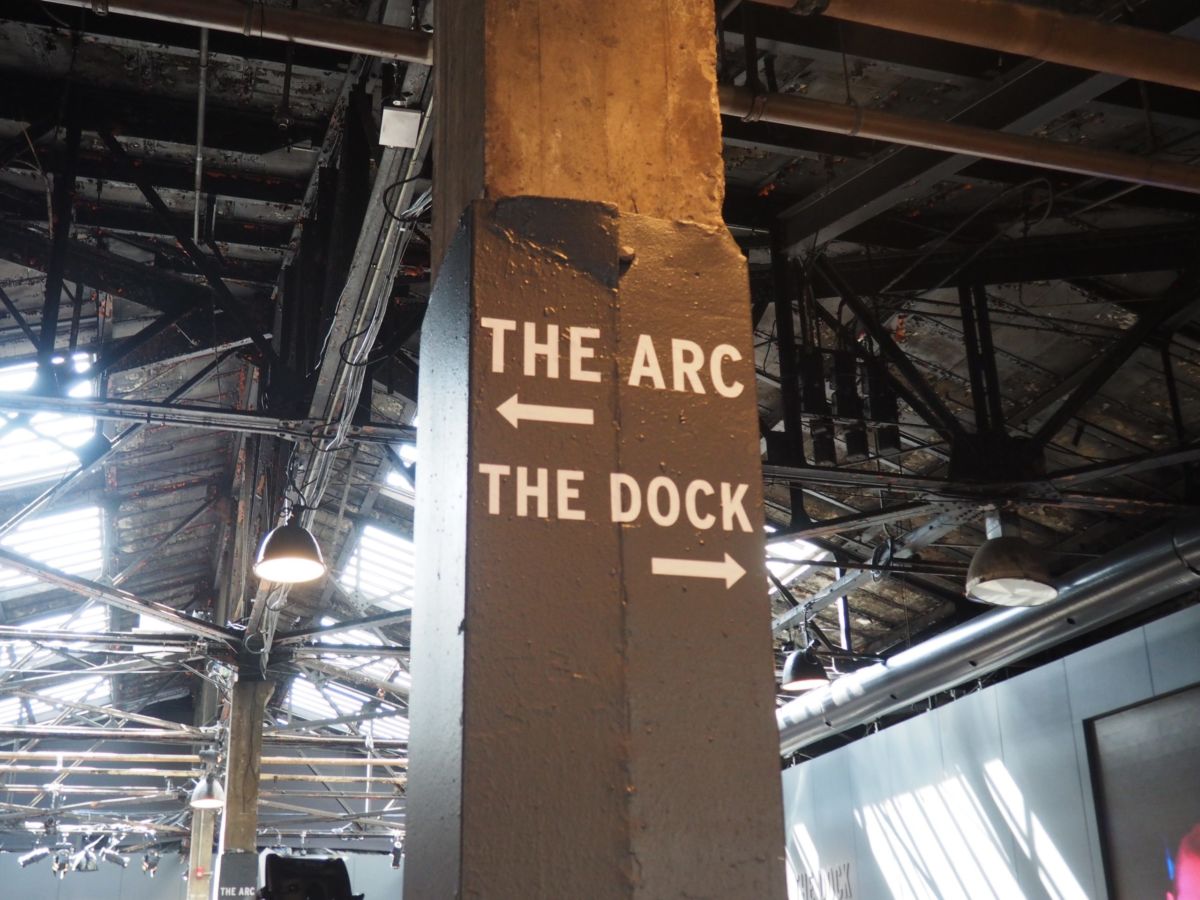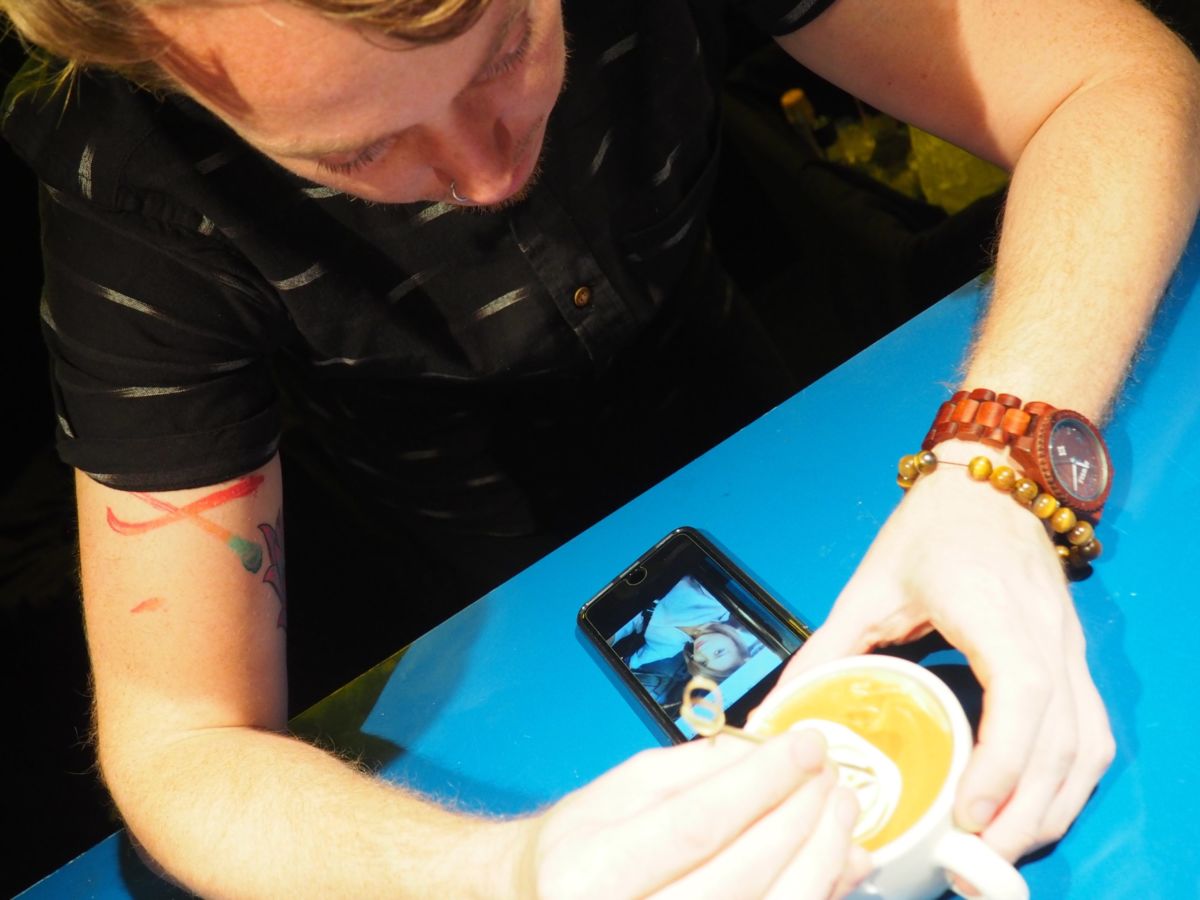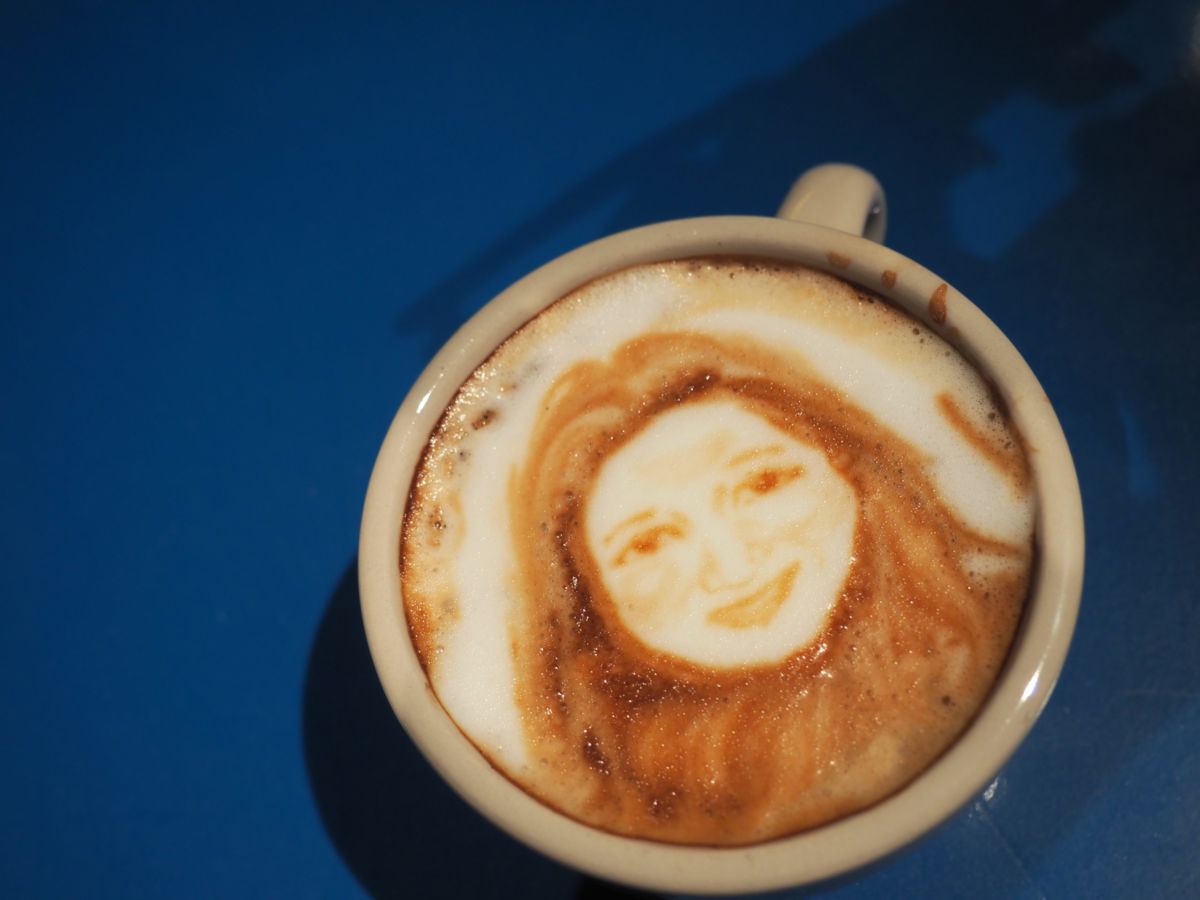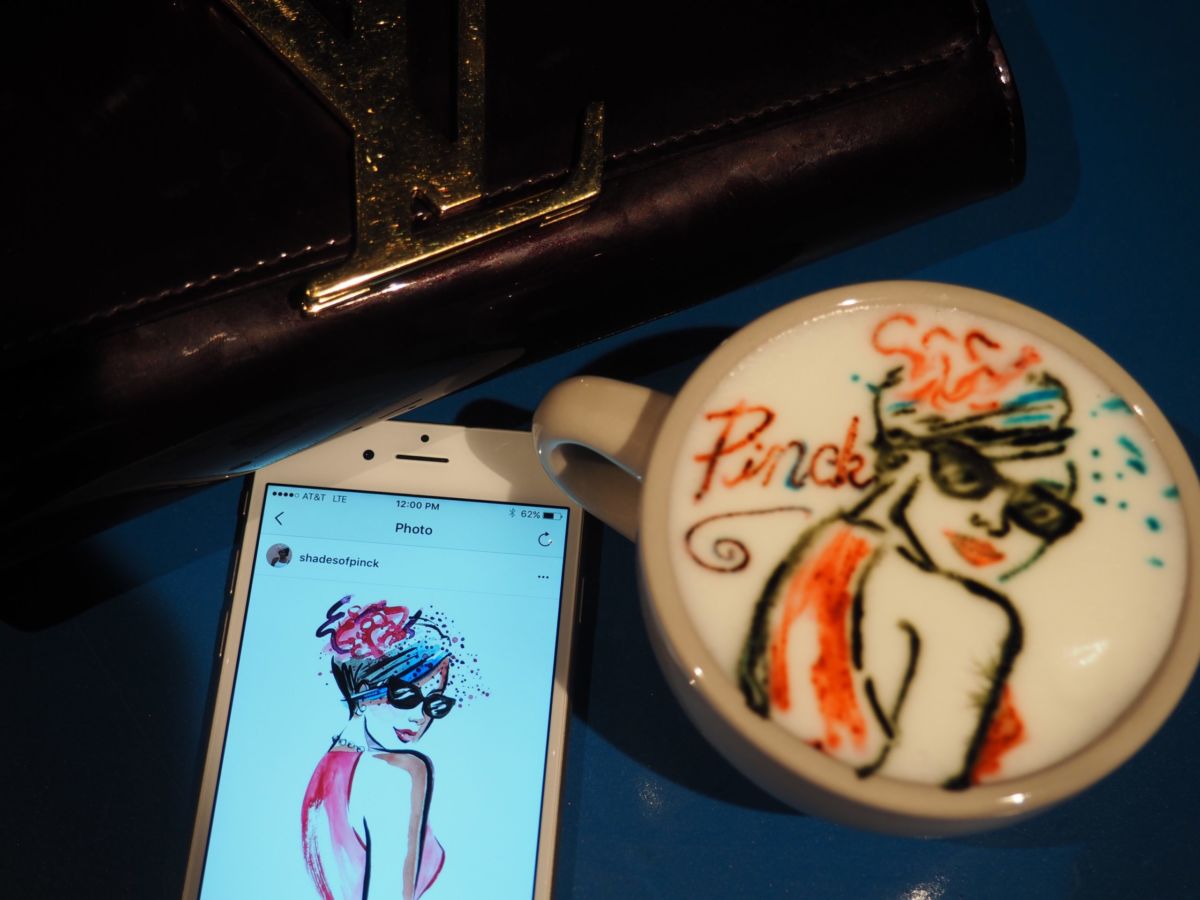 When I initially walked into the lounge, I noticed a painted wall but didn't pay much attention to it. It was until I sat down to chat (& after a few drinks) I realized it was a mural in remembrance of New York Times fashion photographer Bill Cunningham, who just passed away the summer. Cunningham single-handedly created a new category in fashion: street style. His photographs of fashionable women on the streets of New York proceeded the now over-saturated fashion blogger-sphere, giving women that weren't models the opportunity to be seen.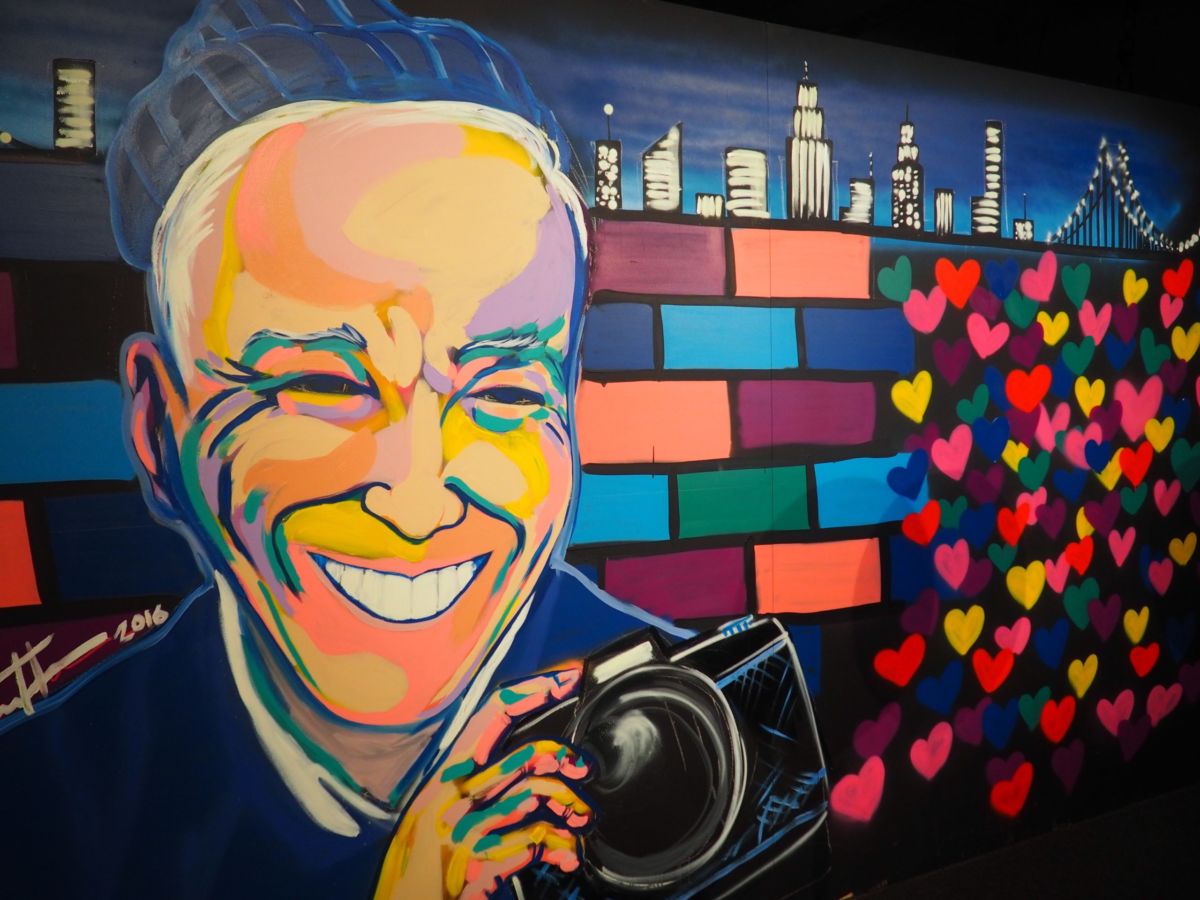 In the lobby there was an exhibit celebrating the 20th anniversary of Jimmy Choo and a guy printing gold letters onto leather luggage tags.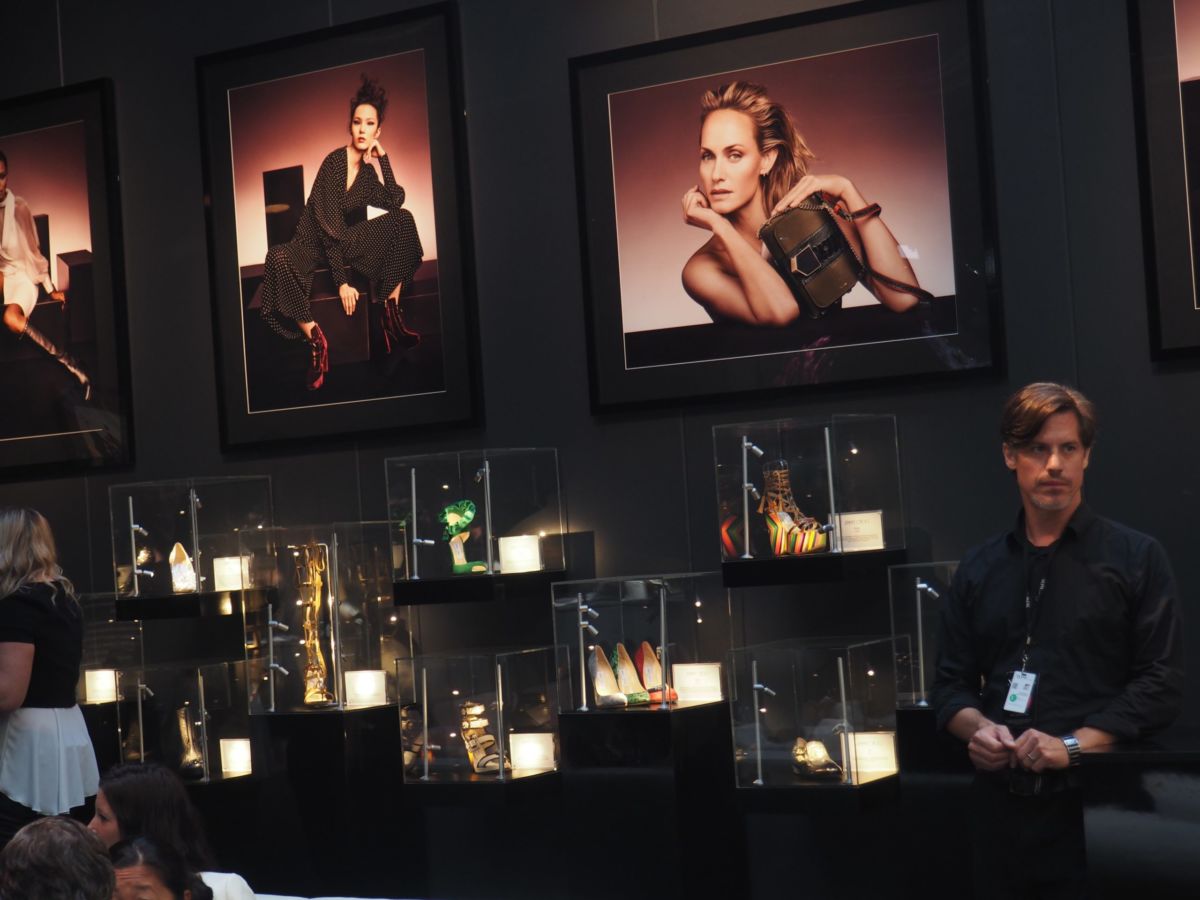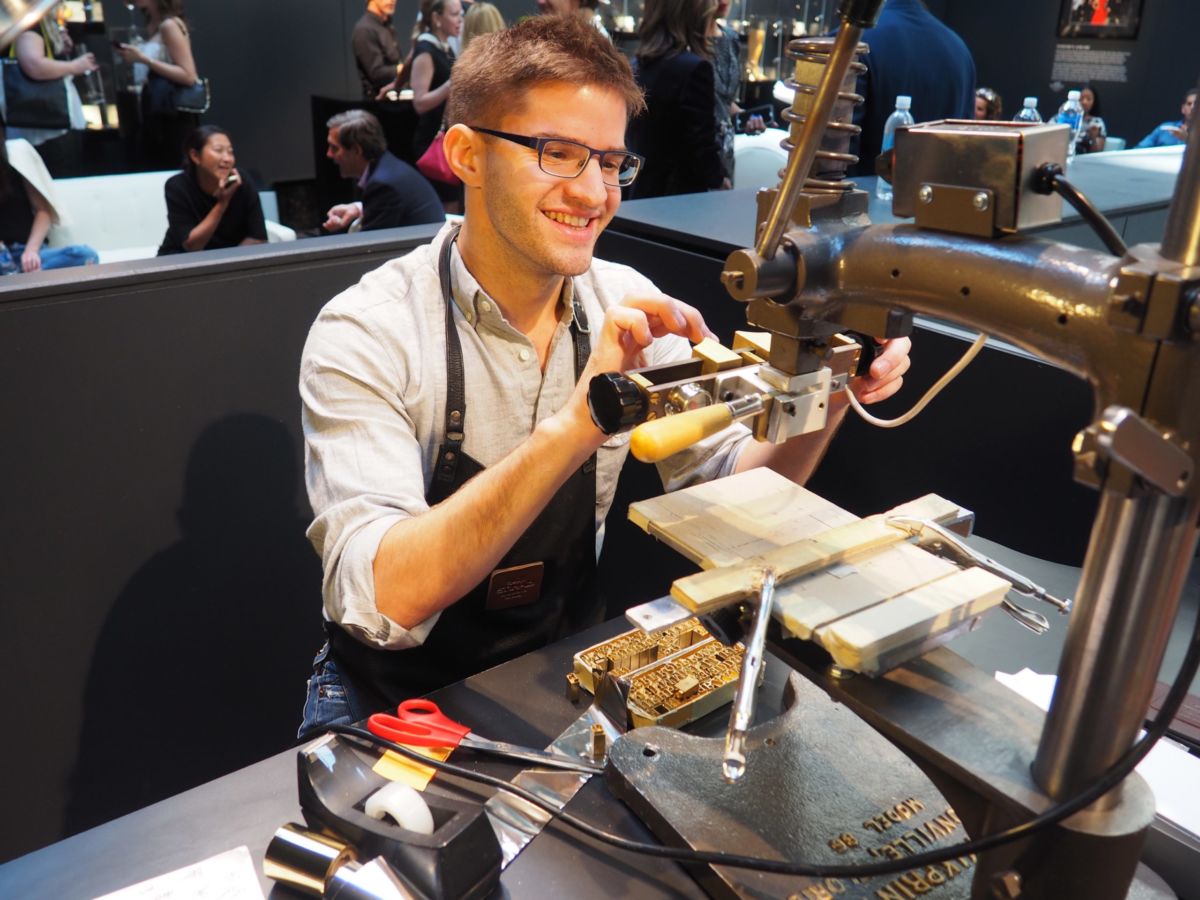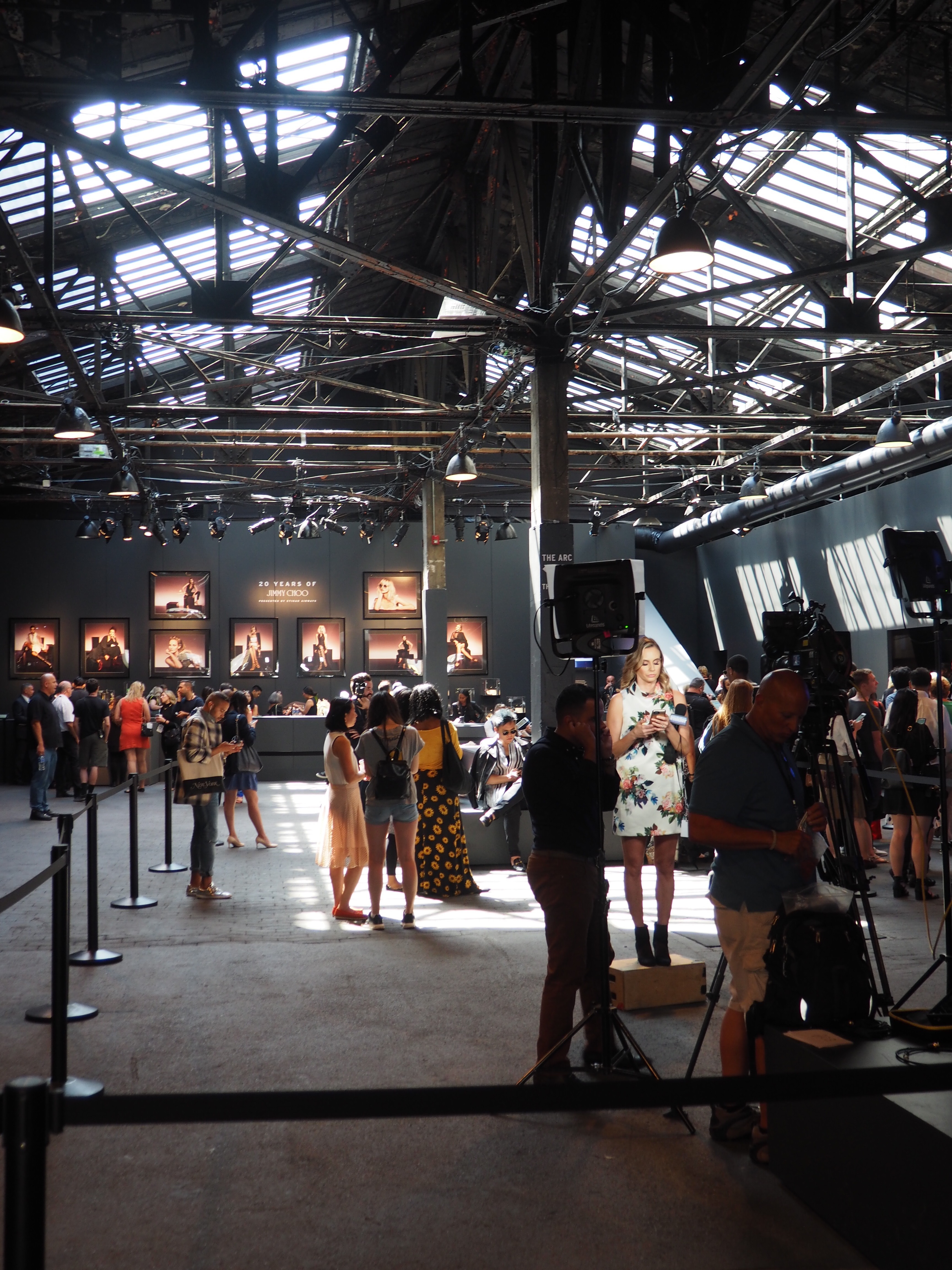 We grabbed a quick bite to eat before heading to the  Alice + Olivia presentation at The Gallery in Skylight Clarkson Square. It was there that Stacey Bendet revealed her Spring collection that combined the mysticism of the tarot with the romance of Italy to create her version of a fairy tale. The clothes were gypsy-esque and very bohemian, with looser silhouettes and lots of head scarves. The designer also introduced her new, and highly anticipated, line of sunglasses. All were statement pieces: oversized, colored, or embellished. I came across a light pink pair that I will be on the look out for.
Btw…Ken Downing, the Senior Vice President and Fashion Director of Neiman Marcus, & I walked around the entire presentation together. And by together I really mean he was two people in front me and I contained my excitement for the 15 minutes I casually walked behind him!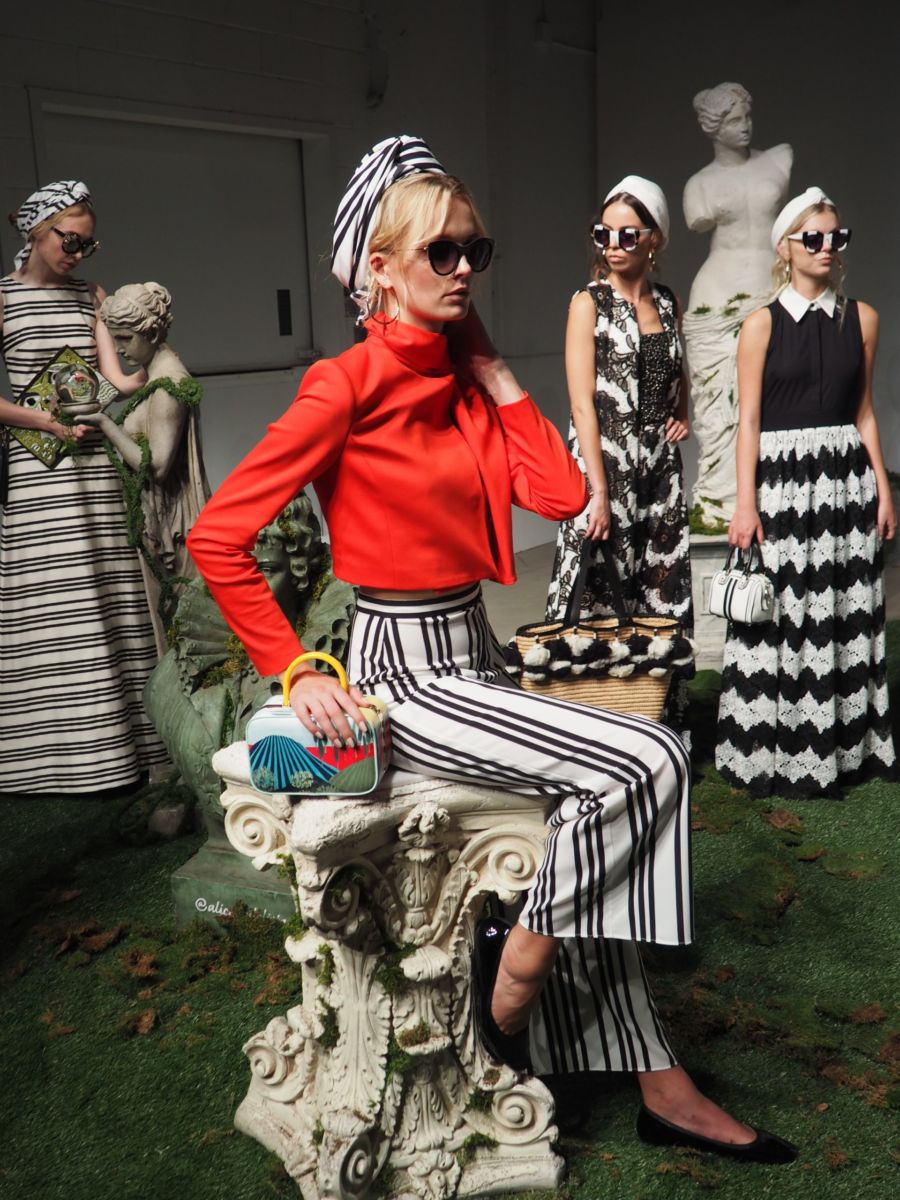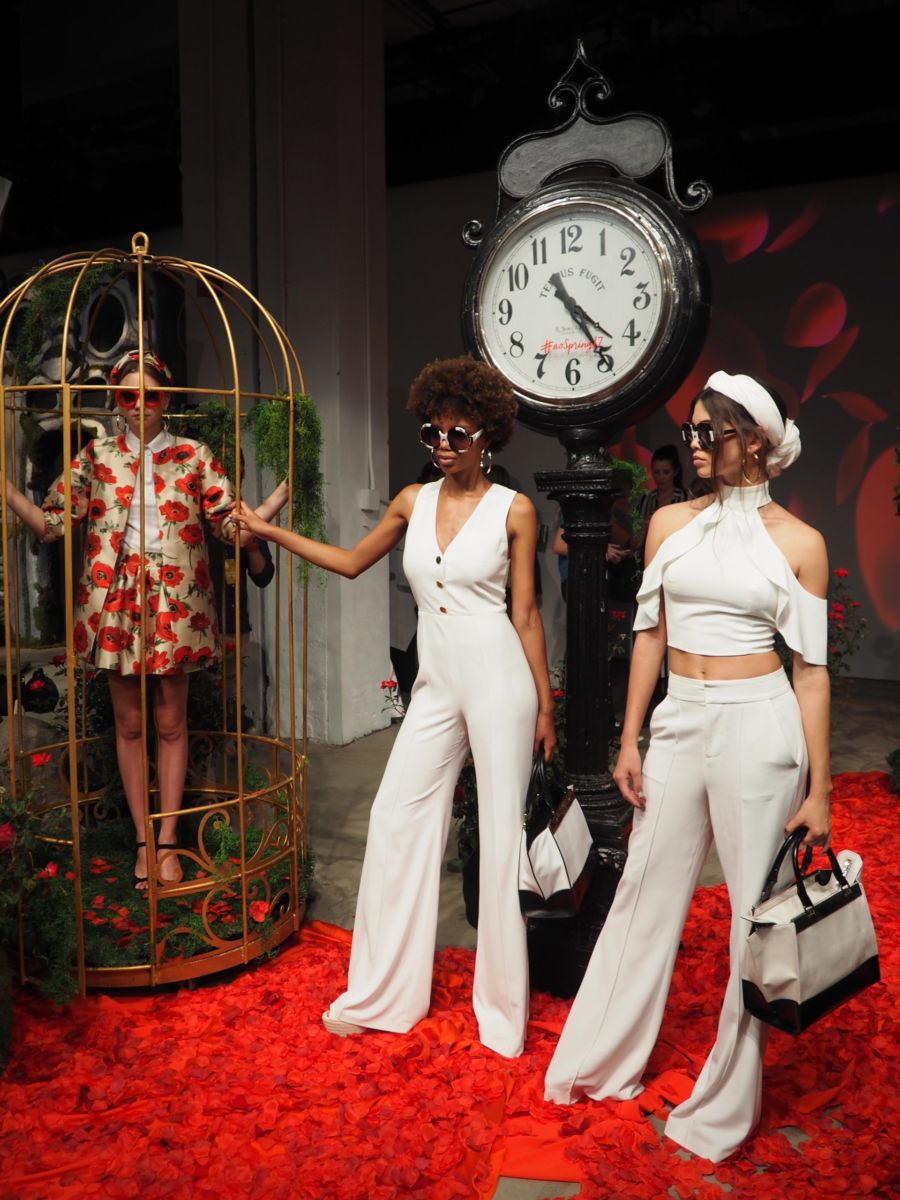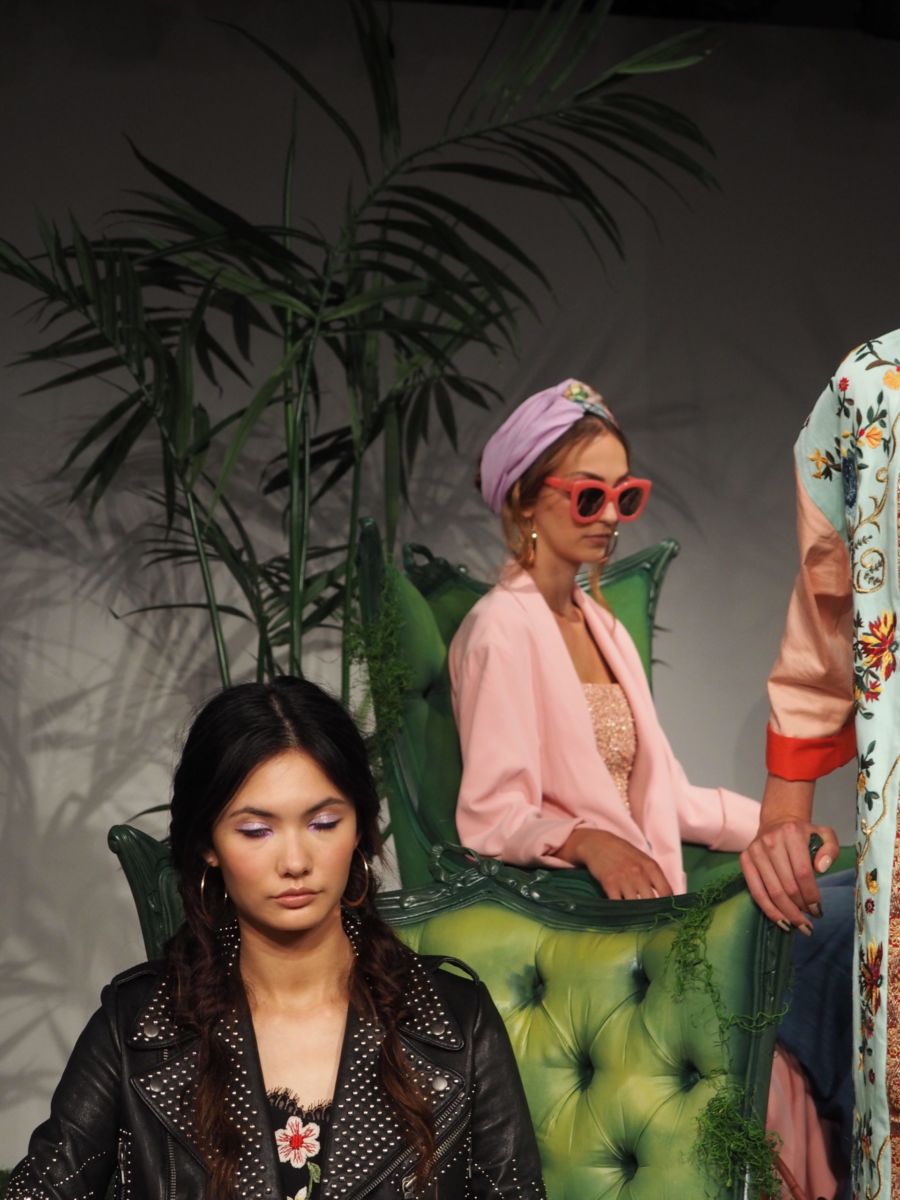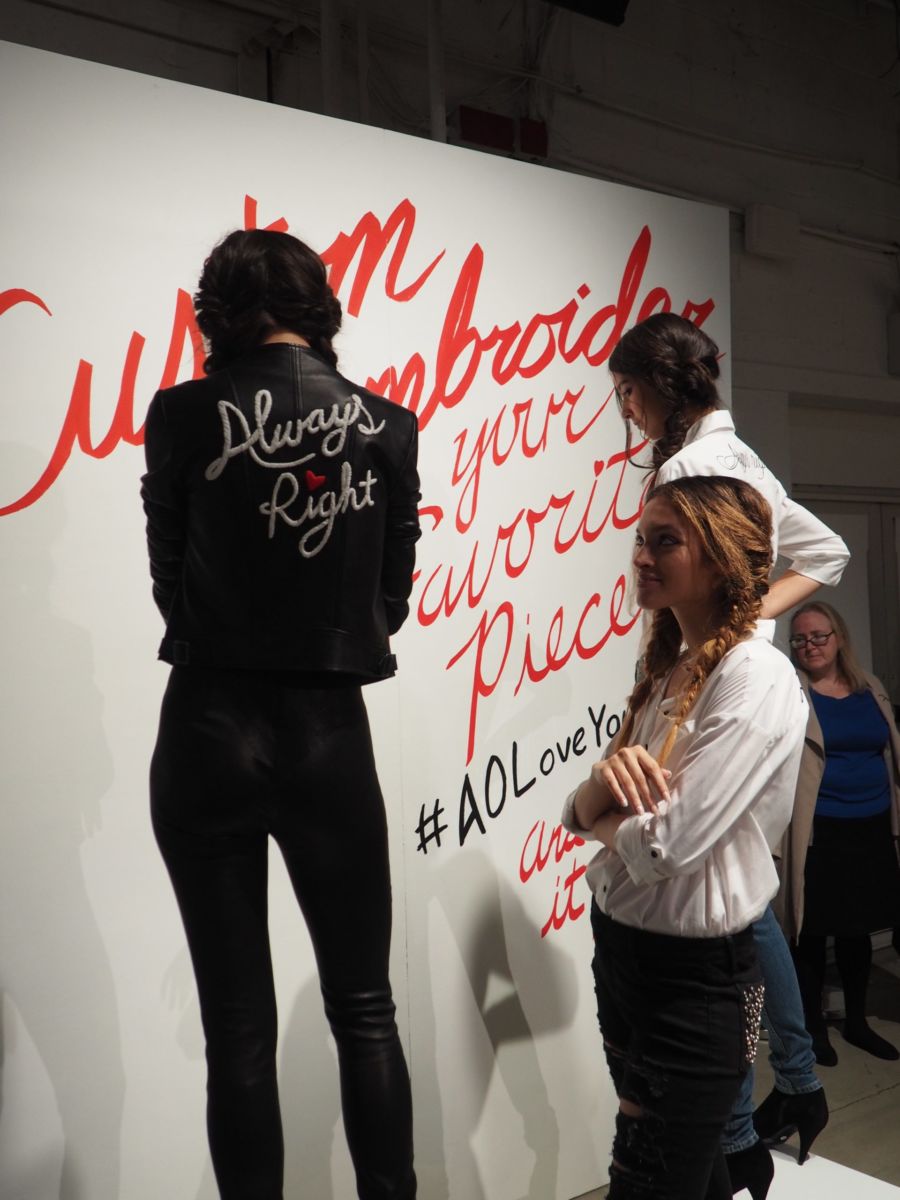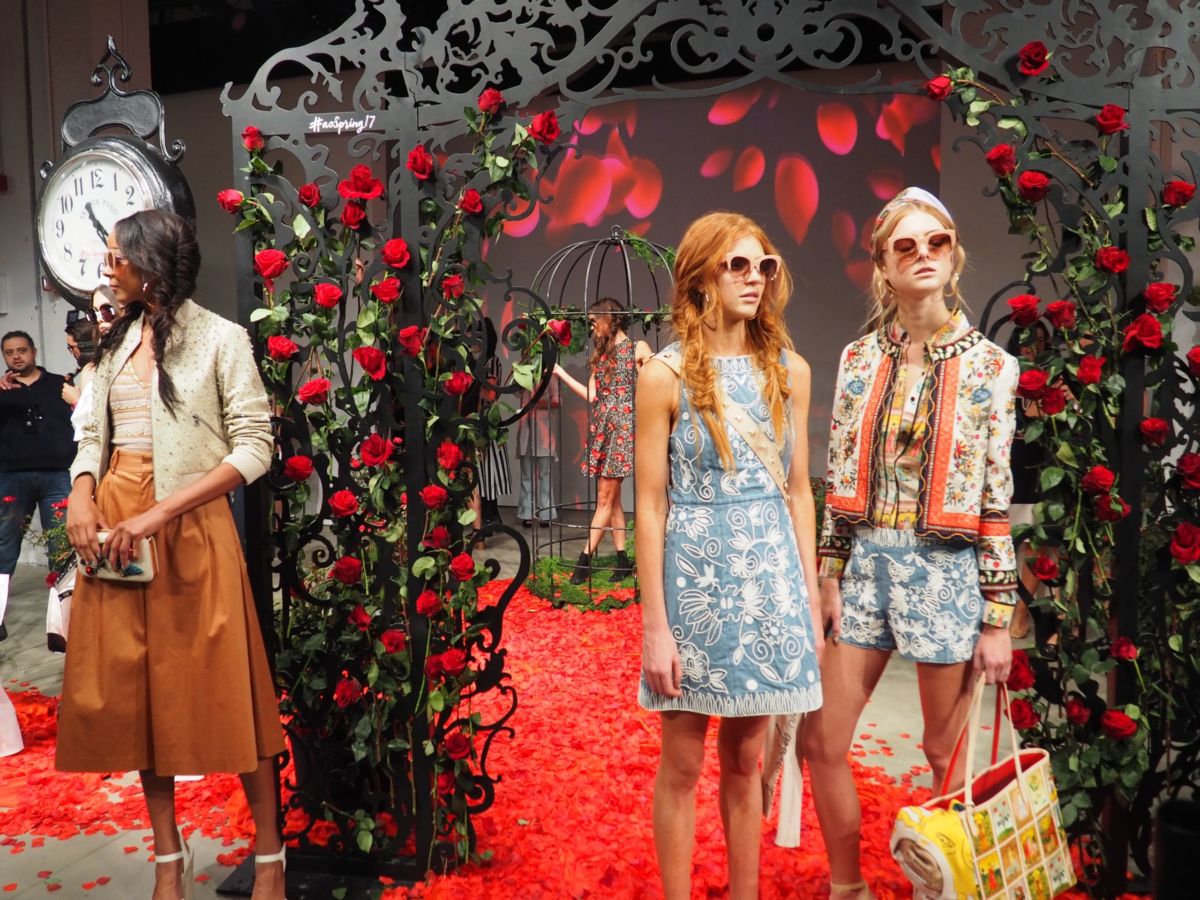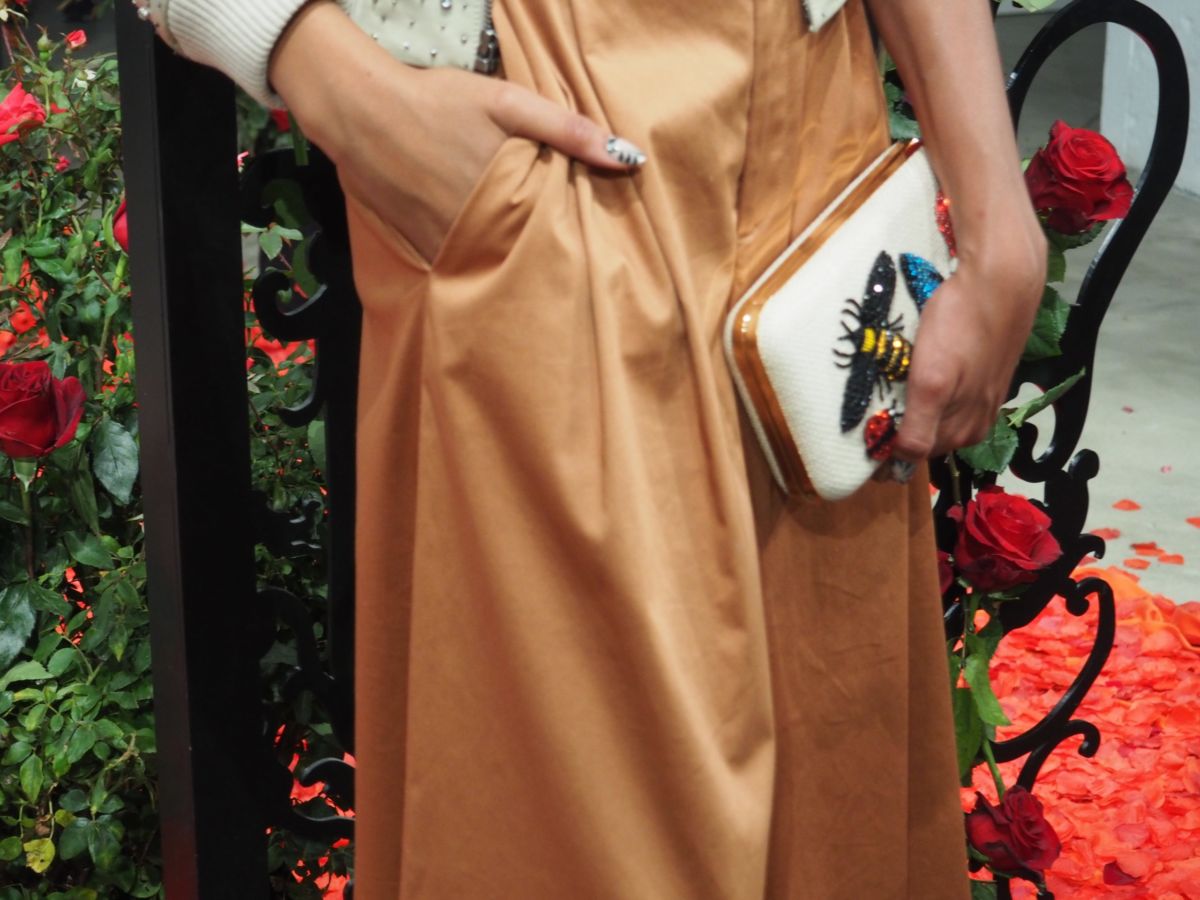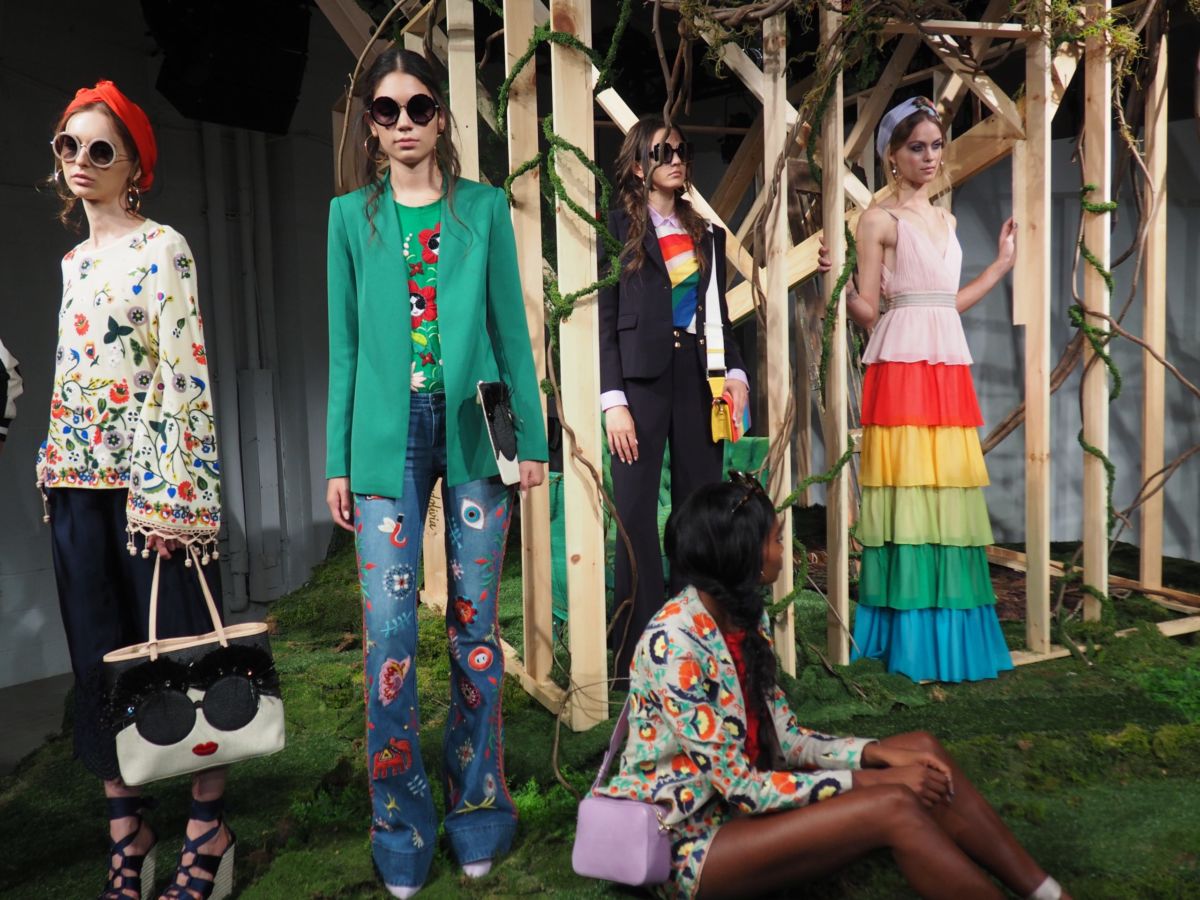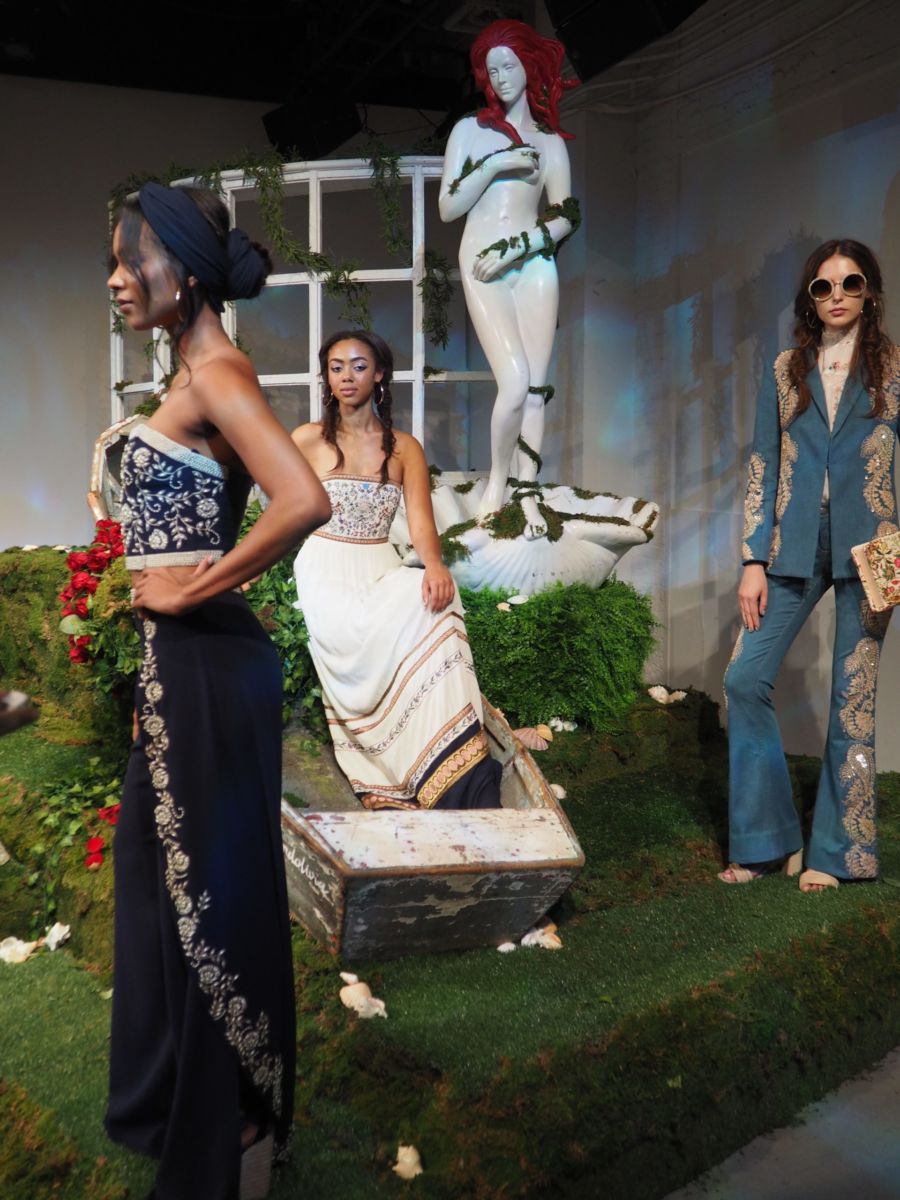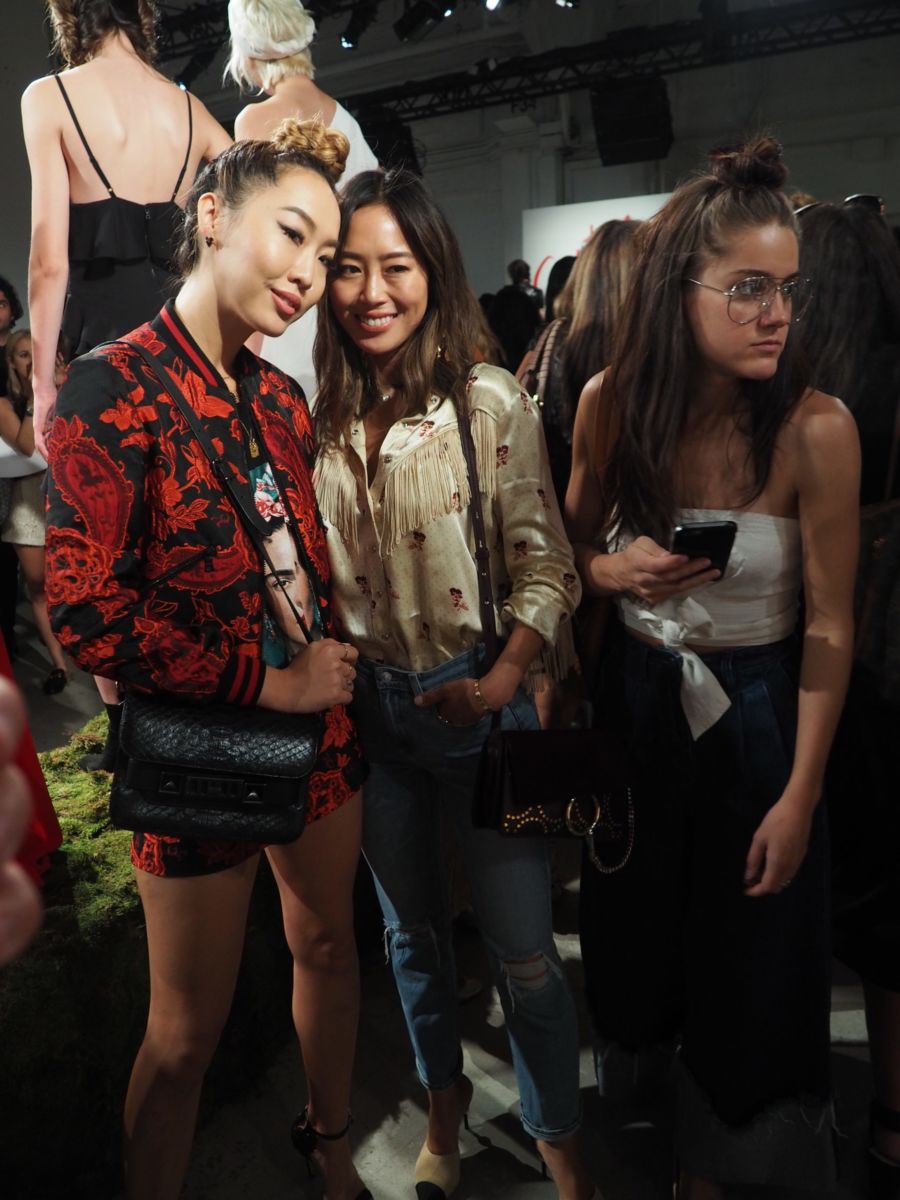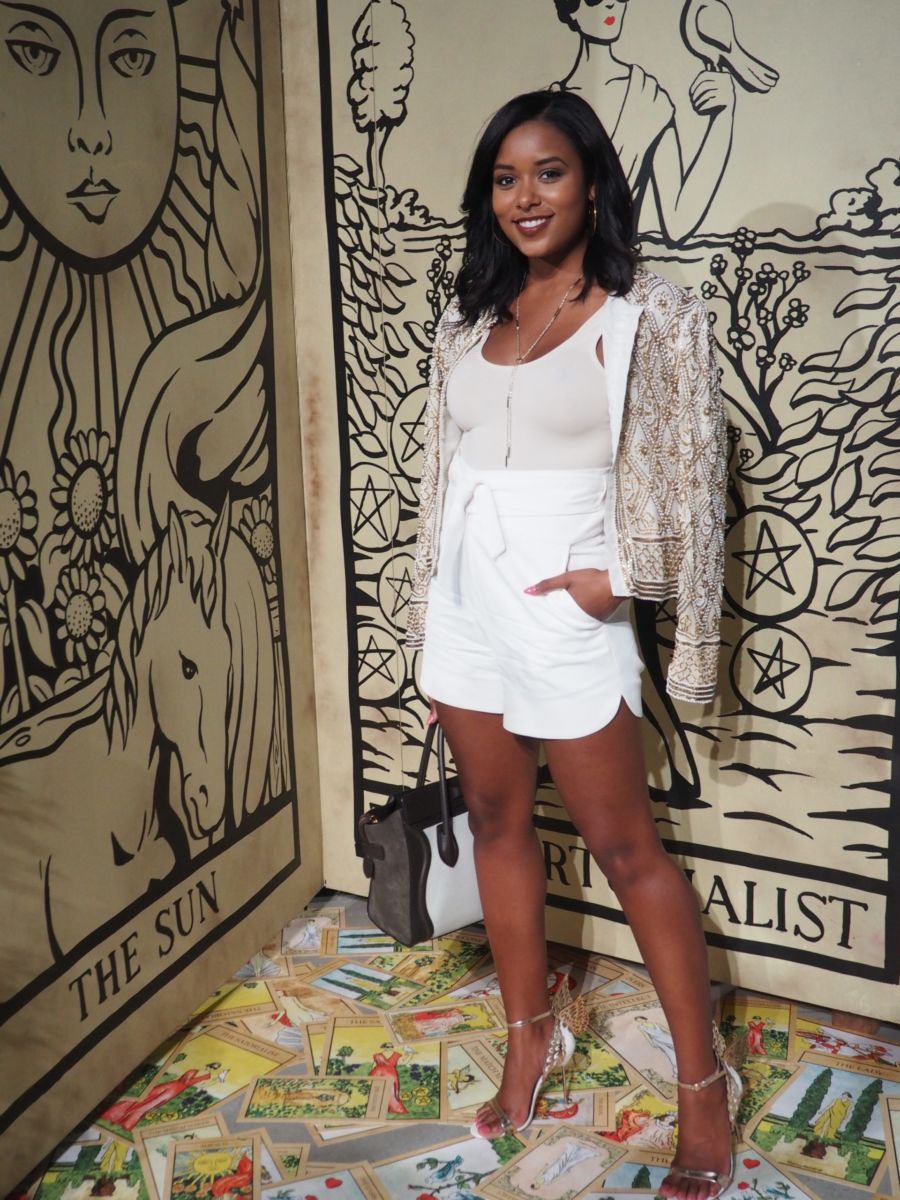 After the presentation, we raced back up to Midtown to Kia's Style 360 venue. We strolled in with just enough time to catch our breath before Angela Simmons presented new styles for her Vipe Activewear collection. After the show I met her brother Diggy and one of the owners of my favorite Mexican restaurant in the city. Angela, being hip hop royalty, was able to provide her front row seats with two really awesome swag bags. In there I found: a professional grade blow dyer (that I will be giving away to one lucky SoP reader), an Otterbox phone case, Shea Moisture products, and Handle phone case, nail polish, gourmet snacks, a personal phone recharger, a pack of batteries, a plastic sippy cup (I didn't really understand the connection except that she's pregnant), and tons of coupons and gift certificates from various sponsors.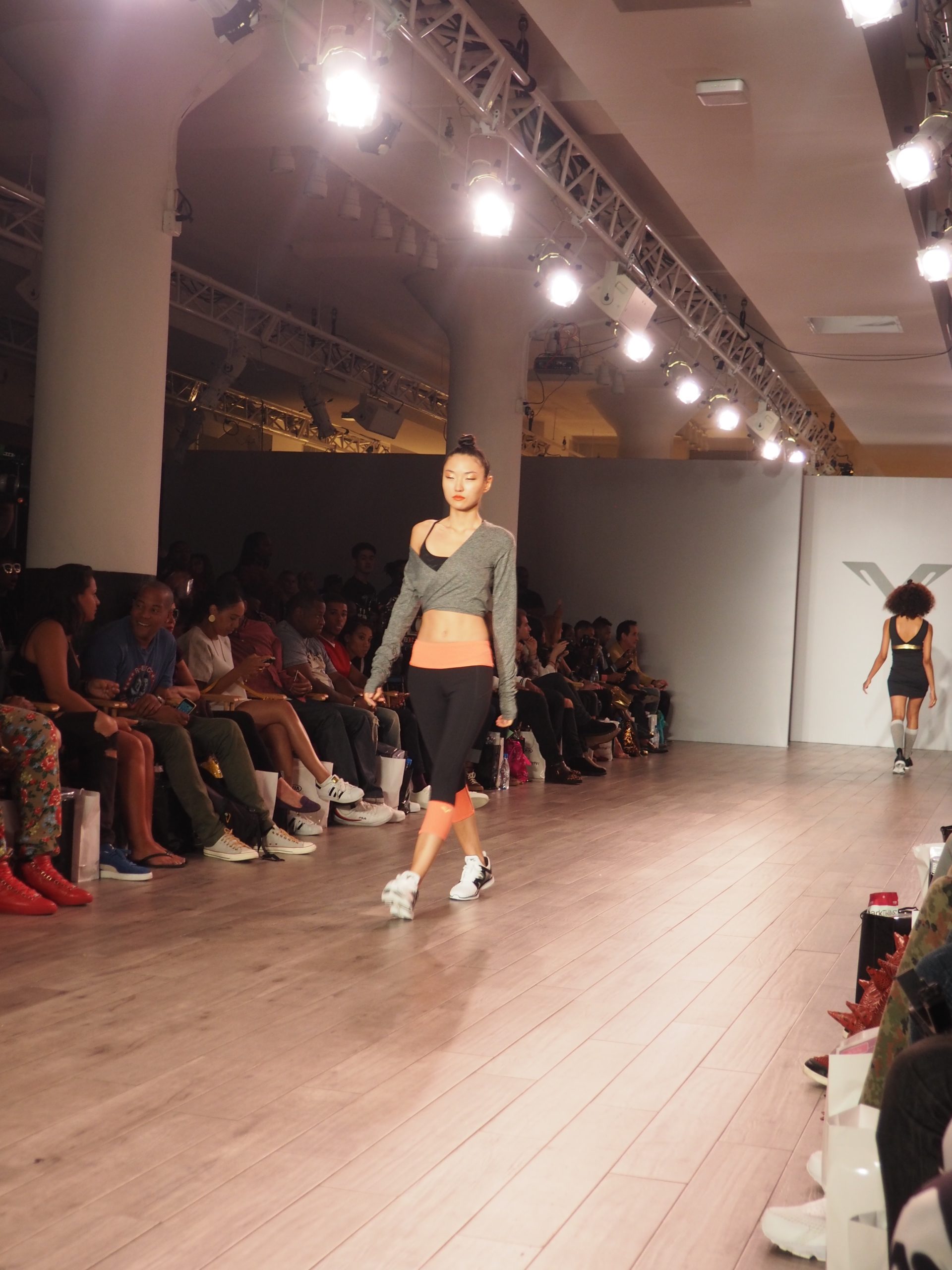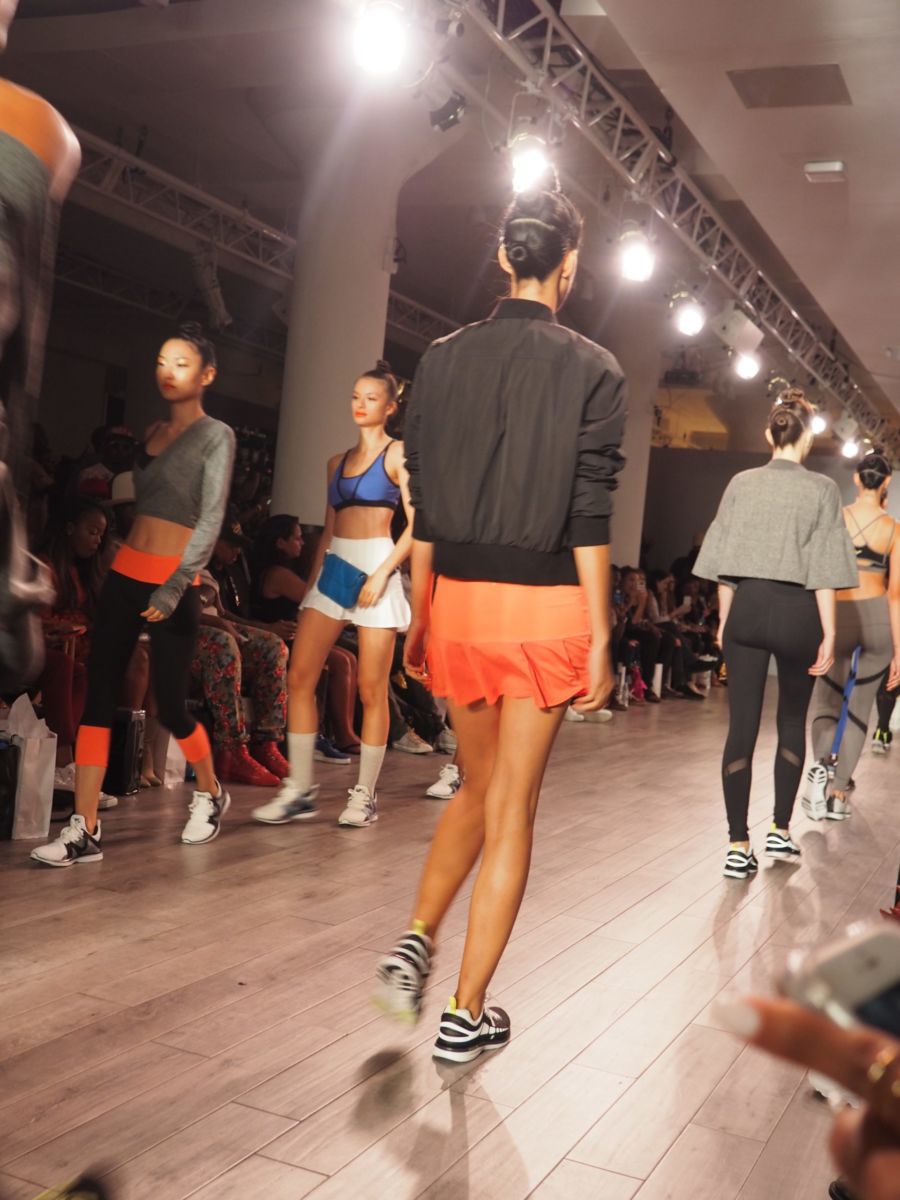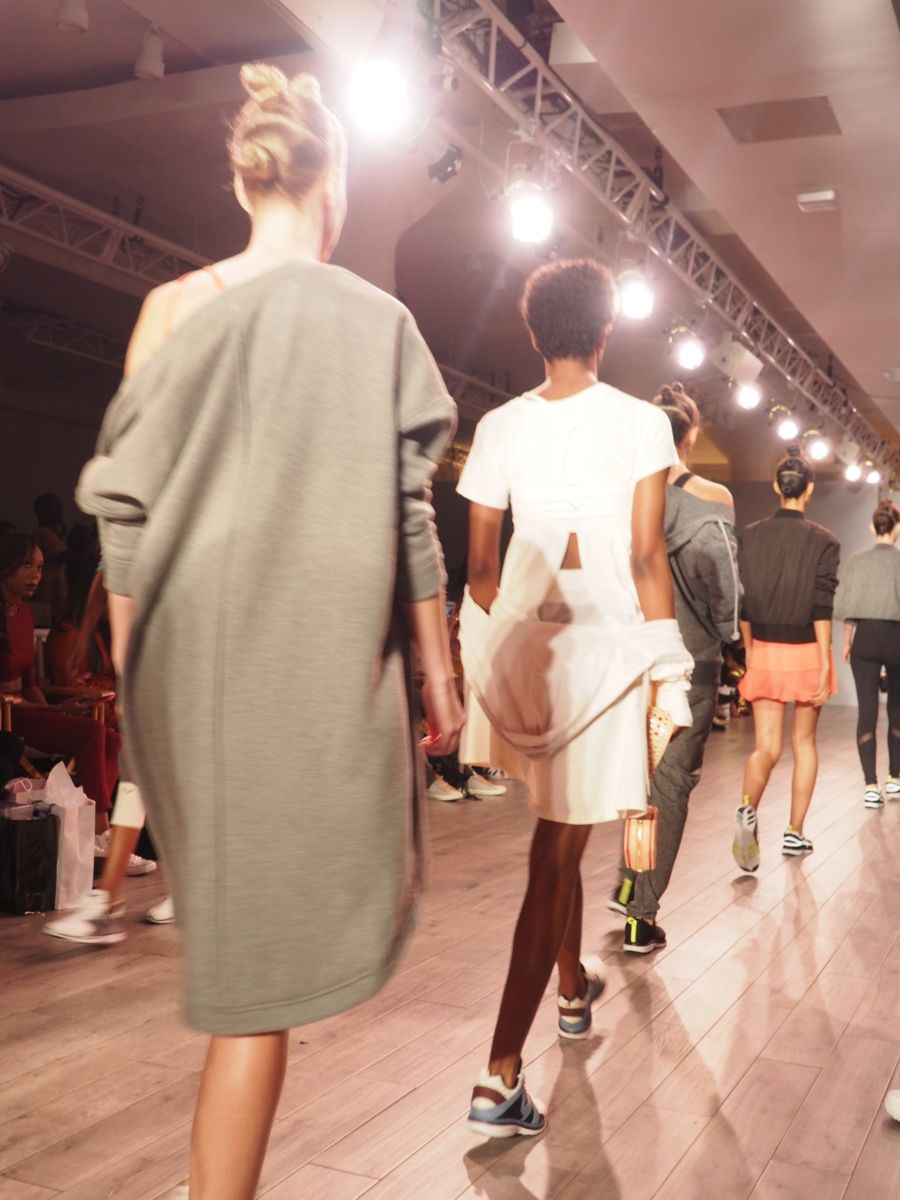 Once I wrapped up my shows for the afternoon, I took a mini break before heading to a photoshoot! By the time I returned for the night, the sun had already set.
It was a long day to say the least. I truly felt like a fashion editor zipping from one show to another. The only thing I should have done differently is wear a more comfortable pair or shoes. I spent the rest of the night sitting on my friend's bath tub, soaking my feet in Epsom salt. I was only 48 hours in and already I'd received NYFW  battle scars.