"And all at once, summer collapsed into fall."- Oscar Wilde
Is it just me, or does it feel like one night the weather just decided to make a leap into a completely different season? We woke up one morning last week and were so confused to find that summer had disappeared. Like how on Earth are we needing sweaters in September? If you know anything about The South, you know we get an extended summer that sometimes bleeds all the way into November. So when that crisp air blew in, we weren't quite sure what to think it. Then again, I think that's just the reoccurring theme of 2020.
But if I'm being completely honest, I'm really not mad at it. I love cozying up with a blanket on the front porch to read and sipping hot coffee on my terrace to stay warm. But what I really really love is having the ability to eat al fresco.
Because of the humidity, we honestly don't get very many nice nights to enjoy dinner on the back porch. But as soon as the temperature dipped, I looked for an excuse to get dinner outside.
My friend Lance, the owner and designer of Post House, recently launched a new collection of tableware and I felt like dinner outside was the perfect excuse to break these pieces in.
Lance asked me to share a few tips for styling an intimate dinner party and he's giving you all of my secrets over on his blog. Be sure you head over for a little advice before your next get together, but just know that I won't consider it a party unless there's a specialty cocktail/mocktail on site– just saying! 😉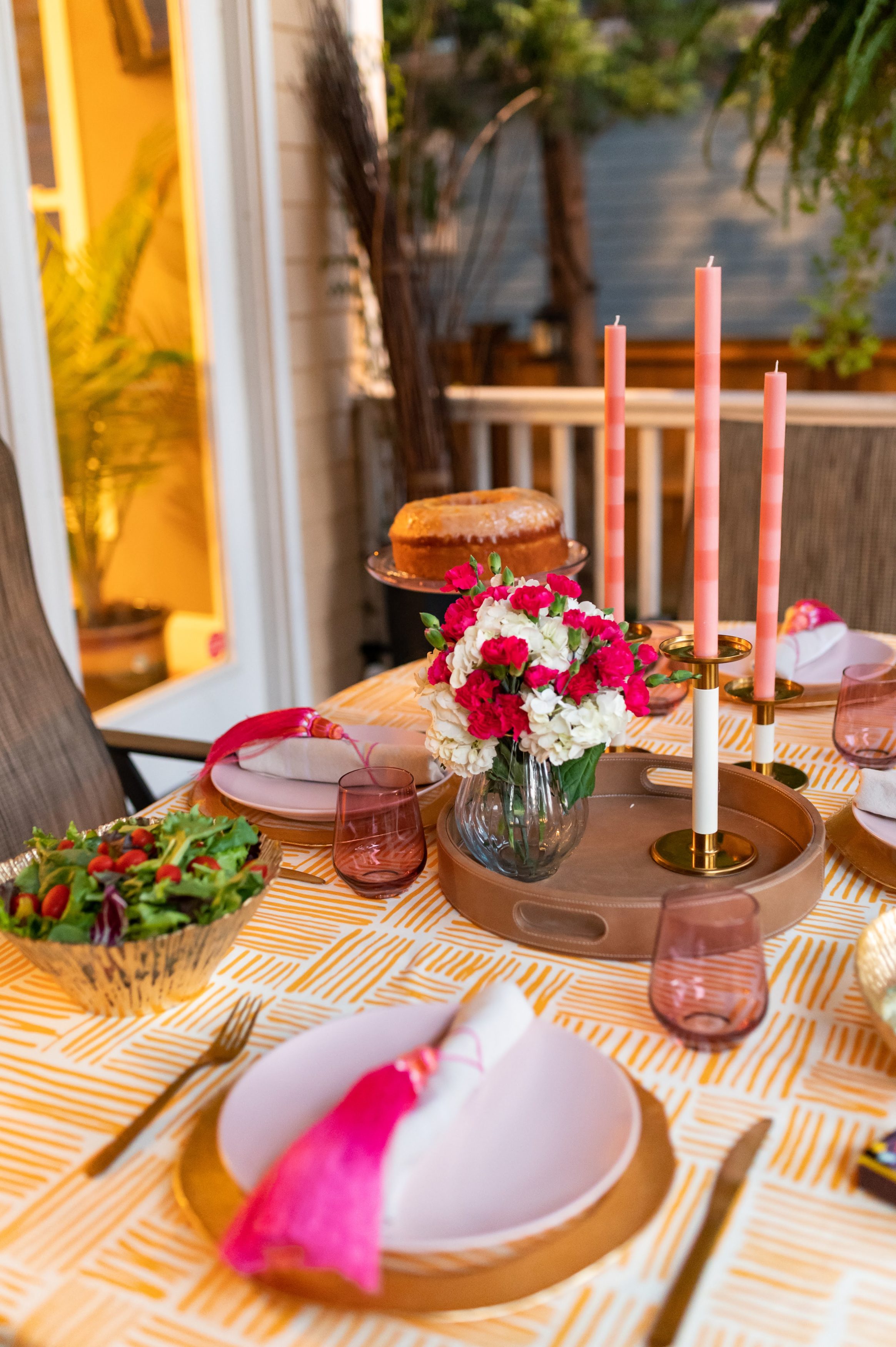 Candles: Post House // Tassels: Post House // Tablecloth: Post House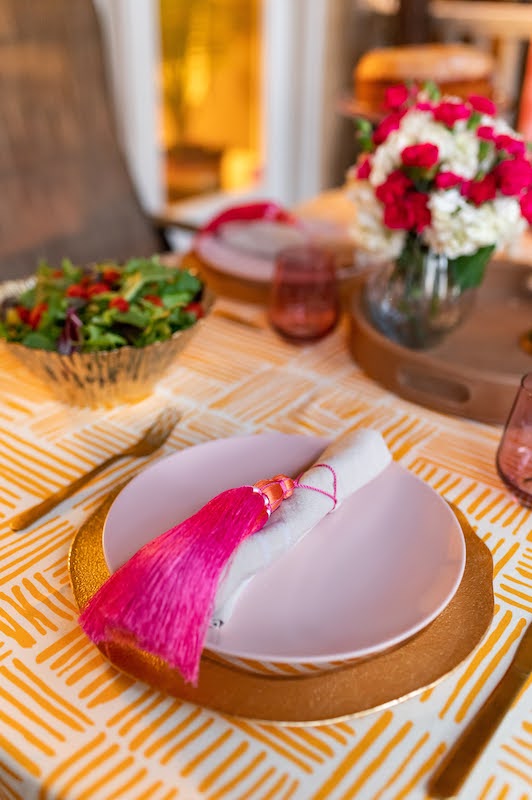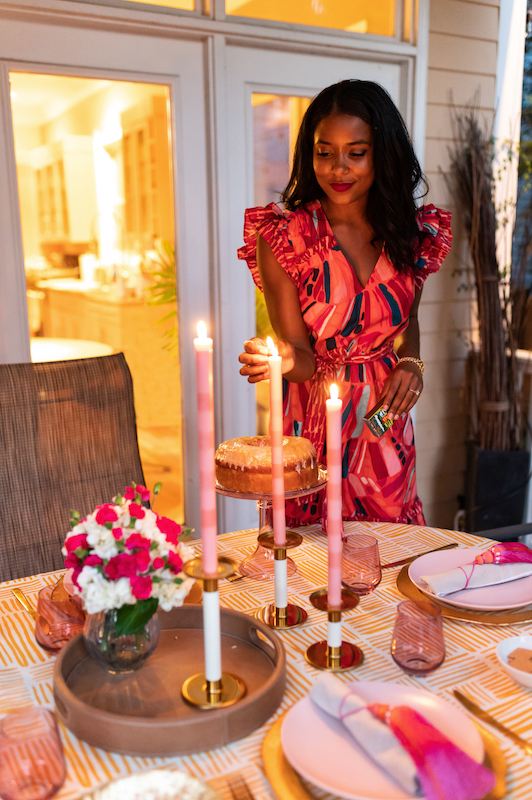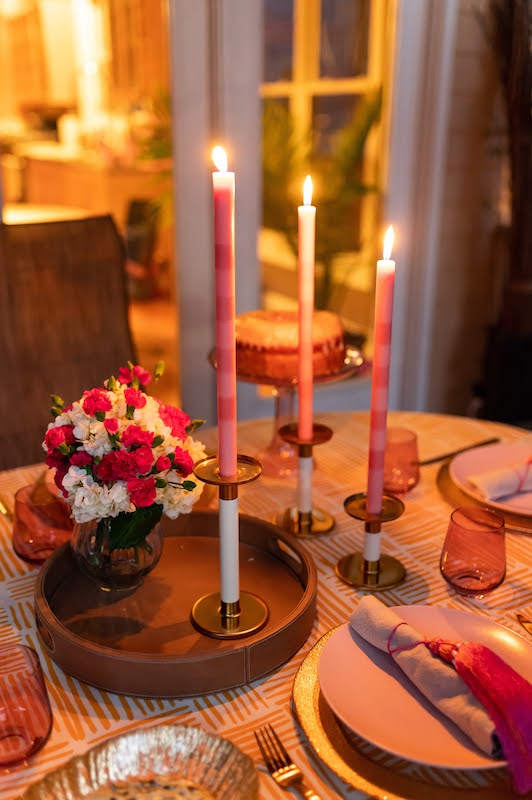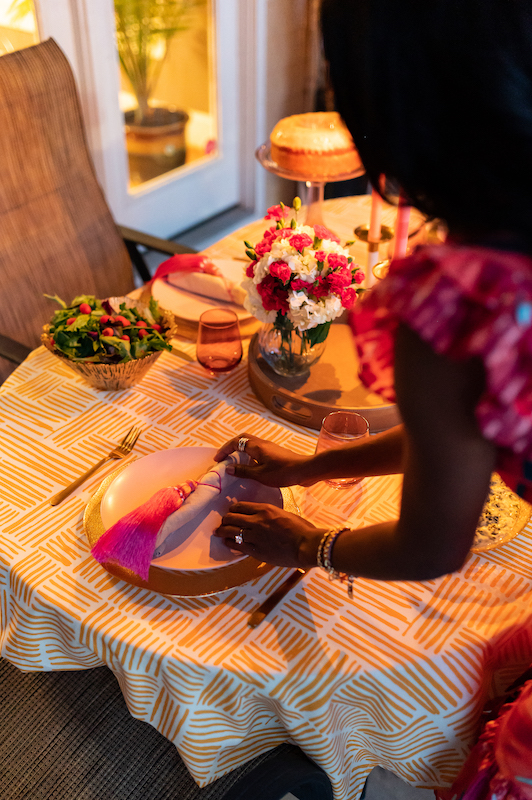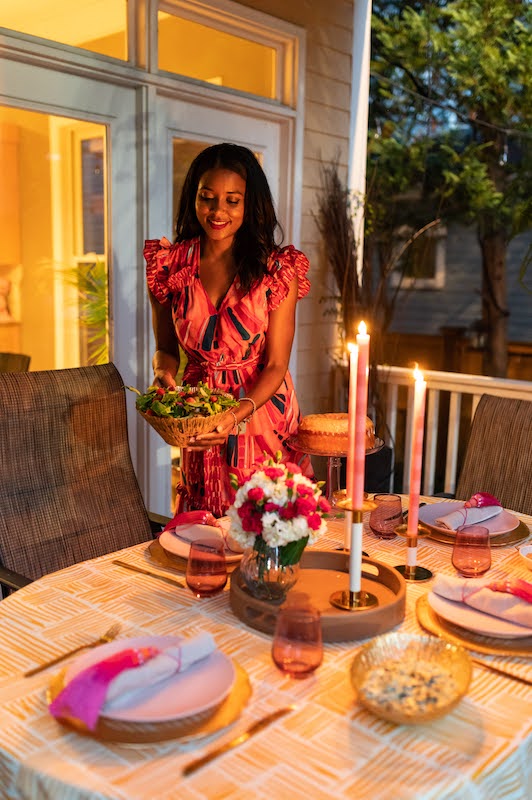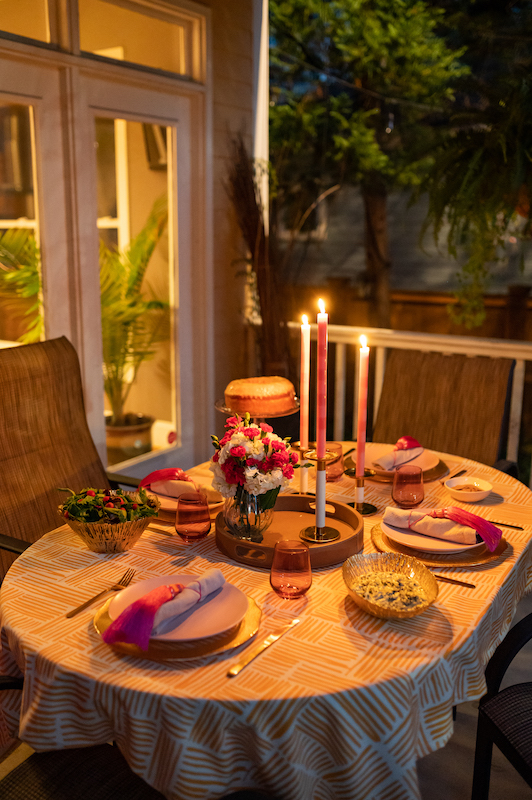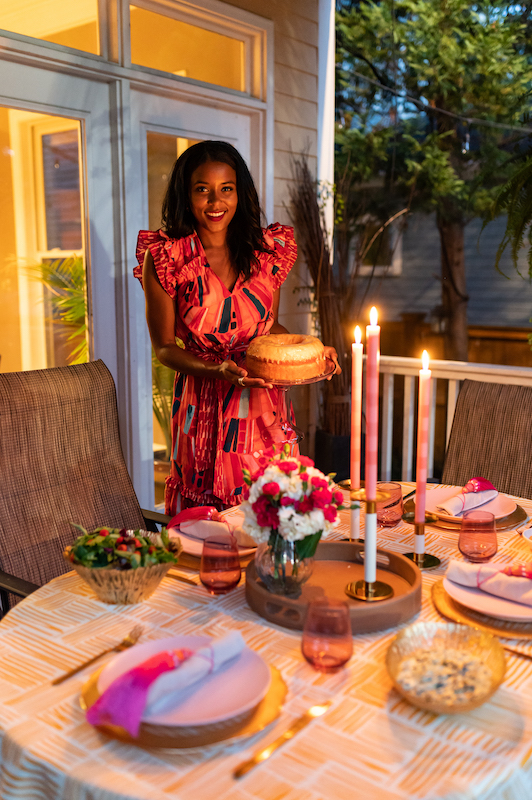 Photographs: Crush Rush
*This post was sponsored by Post House, but all views are my own!*