This past spring designers turned the fashion world on its head as they opened up their digital runways to the public and showed what they were planning for Fall 2021. With a worldwide pandemic, many designers knew that fashion would change drastically as more and more people were opting to work virtually instead of going out .Some of our favorite trends are starting to die out, so designers took this season as an opportunity to mesh their creativity with the needs of the everyday person. Here are a few new trends to look out for this season.
Will you be rocking any this fall?! Let us know in the comments below!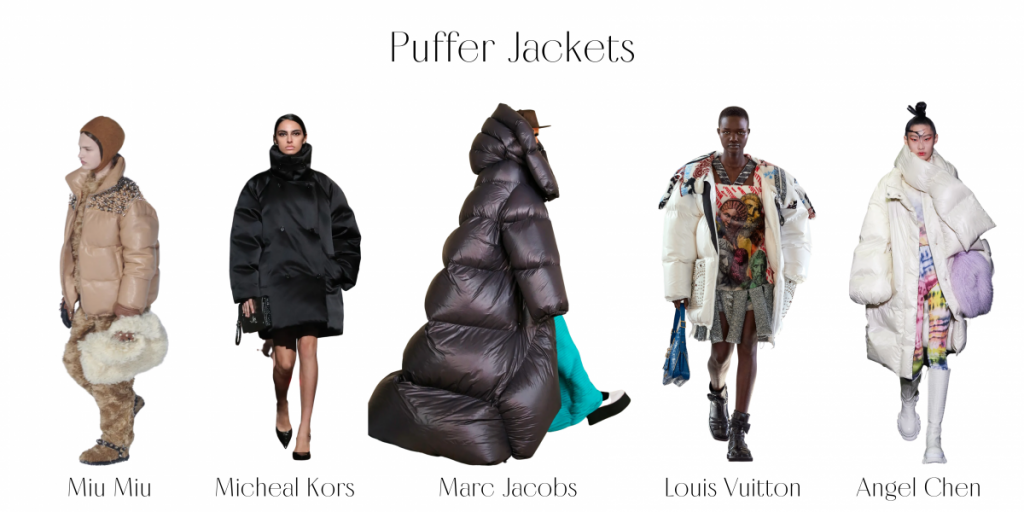 Go Big or Go Home!! If you like to layer and bundle up, this year is your chance to take on the most dominating piece of outerwear on the runways. Not only does it keep you warm, but it's also a classic staple that can be found in many closets regardless of the year. It may be the end of fur as we know it, as it's almost non-existent on runways this year.  Designers are even bringing back parkas in their place! This year may be the time to retreat back from fur and embrace a more modern look for the winter.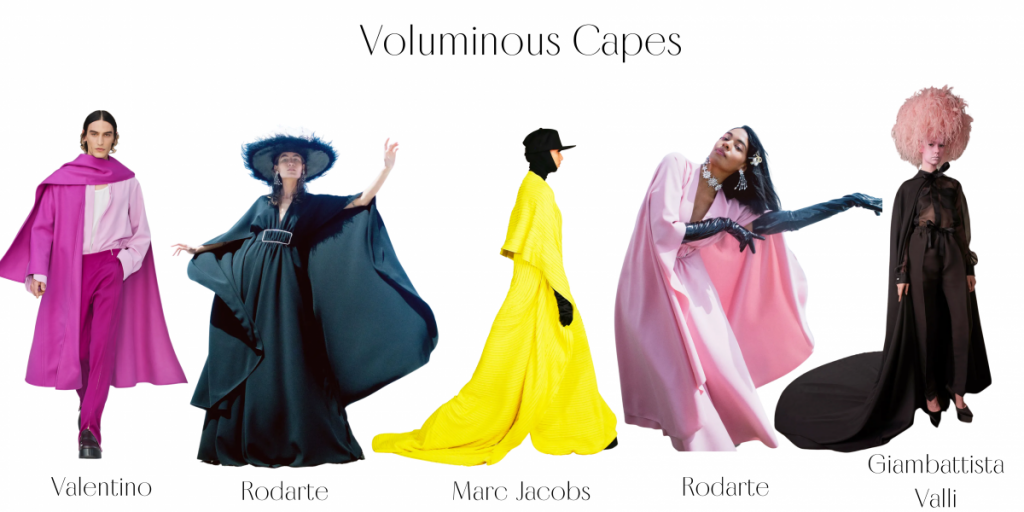 After a year of taking it easy and keeping to ourselves, there's no better time to put on dramatic pieces than right now! Capes are taking over and the more voluminous the better!! Long, flowy, warm capes are the perfect piece to compliment your outfit + add a little drama. This sleeveless garment has been around for centuries and it seems that it'll be sticking around for quite some time. It's easy and manageable + if you live in a warmer climate, like we do, this piece is perfect for a mildly chilly day.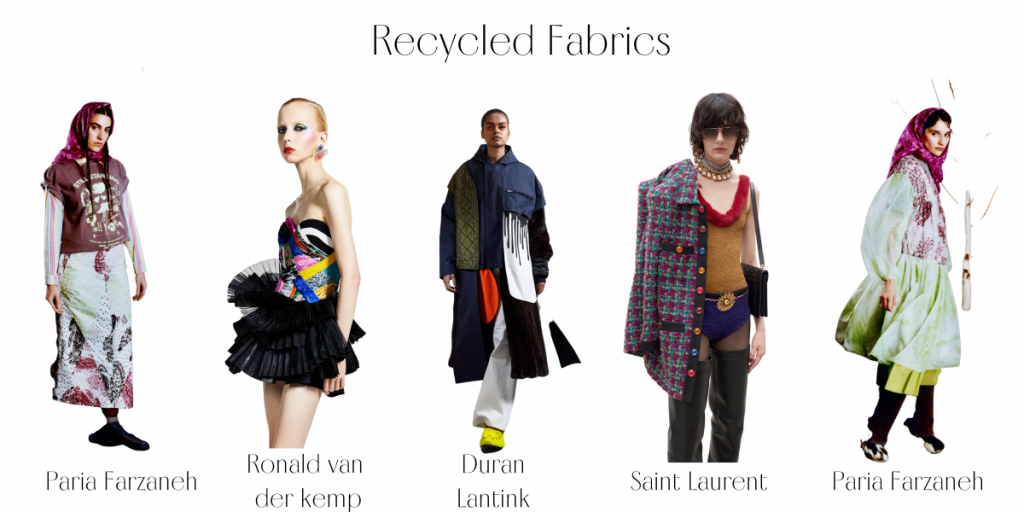 2020 was a long year and it took it's toll on everyone, including the fashion industry. With so many items still left in inventory and the determination to make a mark in 2021, designers have been putting together unique pieces made from scrap fabric, fibers, and motifs. Recycling and upcycling has become popular and you'll even see fabrics that haven't been popular in years, such as Corduroy. Corduroy gives a piece character and the uniqueness quickly catches people's eyes. It is the perfect way to get rid of cookie cutter ideas and give street style a comeback. This trend is a reminder to have fun and be creative while layering different knits, silks, and jerseys this fall!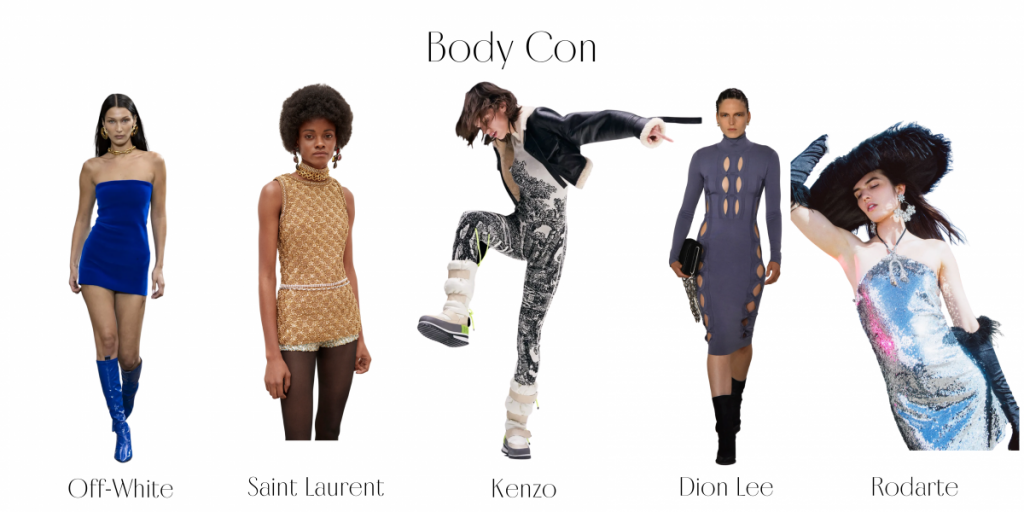 If you're reminiscing about the era of pop girl feels and style, think about adding a bodycon dress or a skintight bodysuit to your wardrobe. Channel your inner Britney Spears and strut the streets in a bright color of your choice such as fuchsia. The goal is to stand out while keeping it simple. A one piece  will surely have everyone complimenting your attire + figure. Velvet seems to be a great fabric that designers think compliments this trend. This 90s look is in!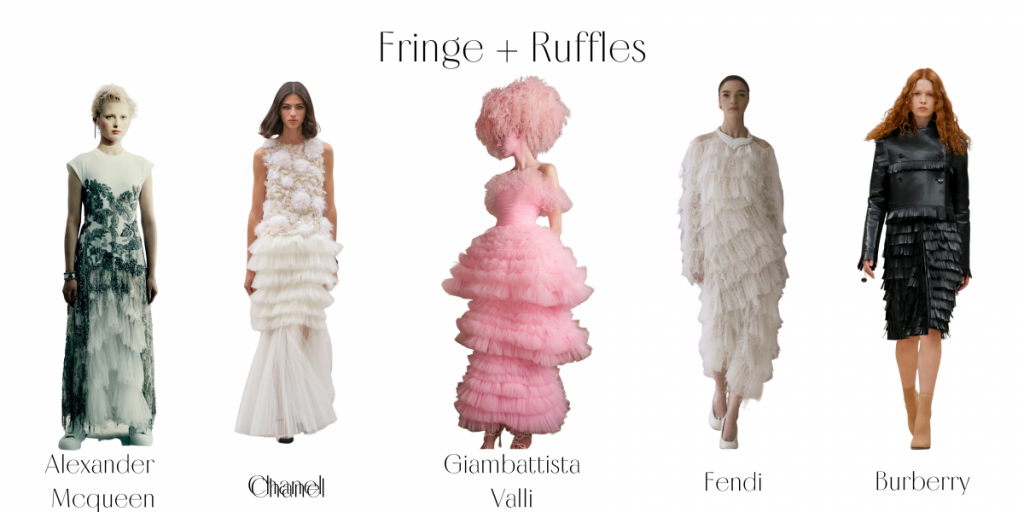 If super sexy and short isn't your thing, don't worry, because long fringe is also making a return this year. For those obsessed with the 30s and 40s, this is your time to shine and take your vintage pieces out of your closet. Fringe is a great way to add a touch of drama to your outfit if you aren't afraid of statement pieces. Fringe is best paired with sequin, but you can also add layers over top for a more unexpected combination.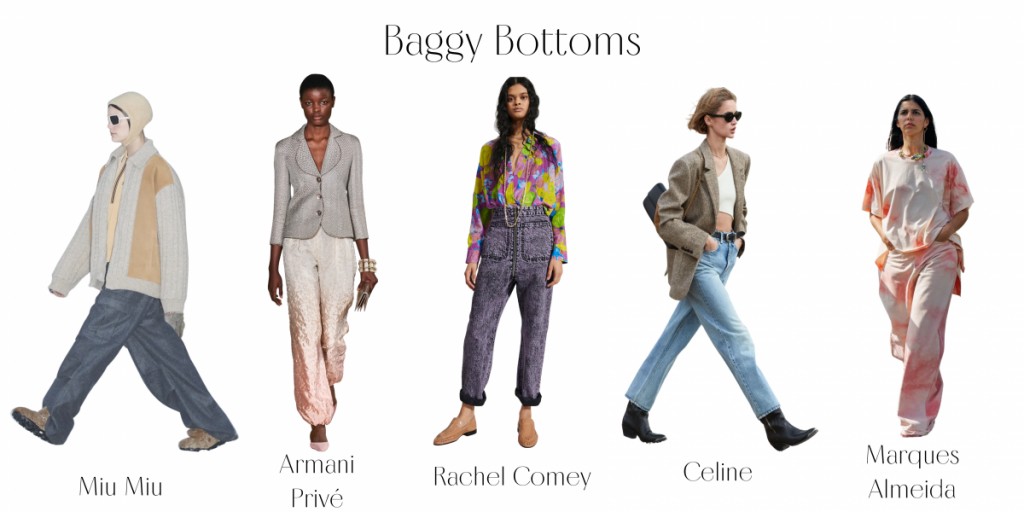 Bodysuits and body-con may be in, but the skinny jean era has come to a close. It's a fight between slouch and sleek on the runway, and baggy jeans were heavily prevalent in some of the top designer shows. It makes it easier to wear more dynamic looks and it's a great way to transition your style. But it can also really shift what you wear up top. People want to feel more comfortable and relaxed since the pandemic had us lounging around the house in sweatsuits + pjs all last year. A more relaxed fit that is easy to slip on is popular now and so it makes sense that skinny jeans would become a thing of the past.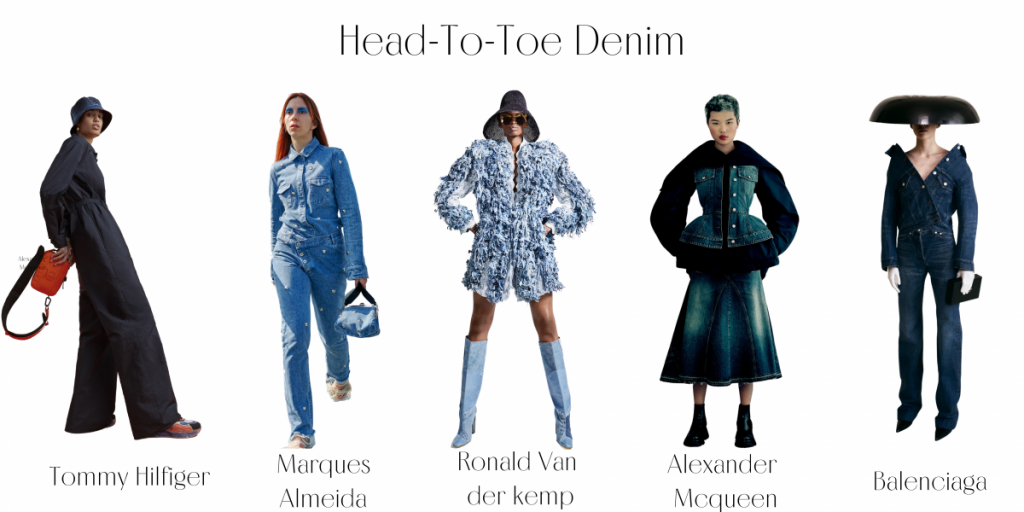 Designers have been putting all of the fabrics in their warehouses to good use and that includes denim. Denim comes in many shades + textures and the runway is trying its best to use all of them. Denim gives off a very fall look and it can be surprisingly warm. You can also use denim pieces over and over again in different combinations and styles. Head-to-toe denim has been a hot trend amongst celebrities and recently has become a hot topic. So go ahead and pair together you best Canadian Tuxedo this season!