Looking for an easy way to enjoy the flavors of the season? Try re-creating this super easy sangria for your scary movie marathon, pumpkin carving party, or just a quiet afternoon on the porch taking in the cool air.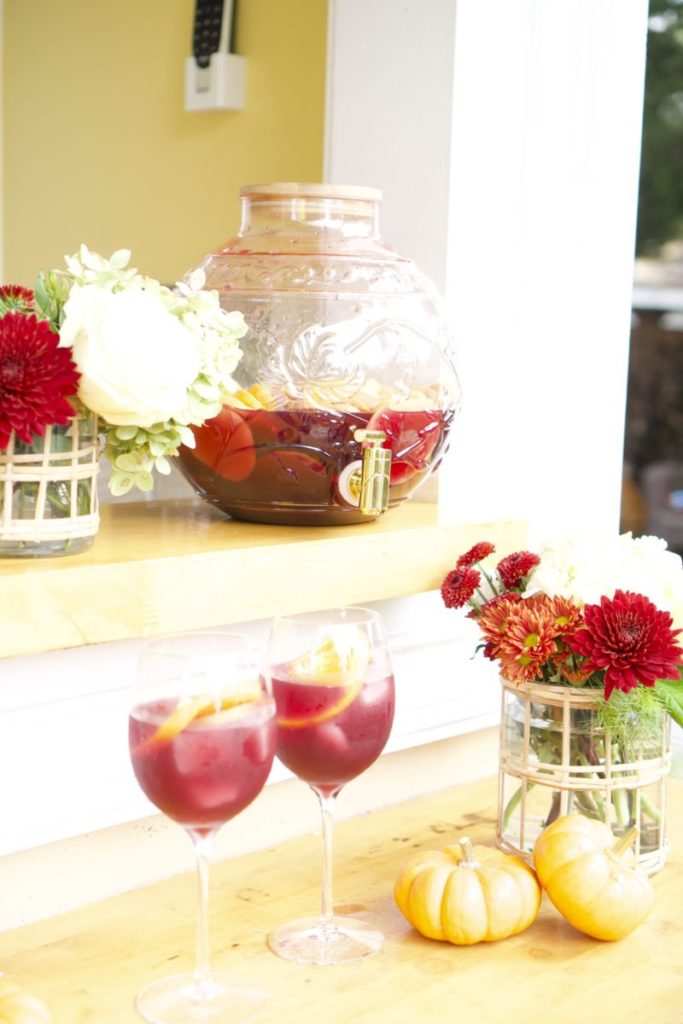 What you'll need:
2 Bottles of your Favorite Full Body Red Blend (no need to get anything expensive)
1/2 Cups of Triple Sec
750 ML of your favorite Brandy
1 3/4 Cups of Apple Cider
1 Cup of Orange Juice
Juice from 1 Large Lemon
3 Large Apples sliced
2 large oranges sliced
Half of a lime + half of a lemon sliced
Cinnamon sticks
Sparkling water
Dispenser for Serving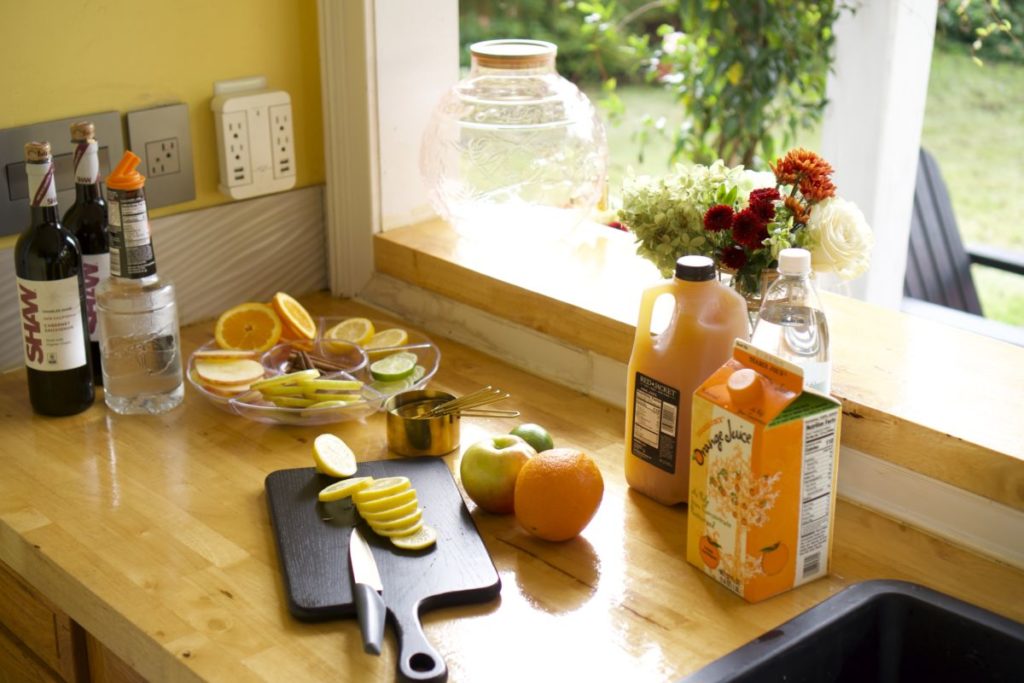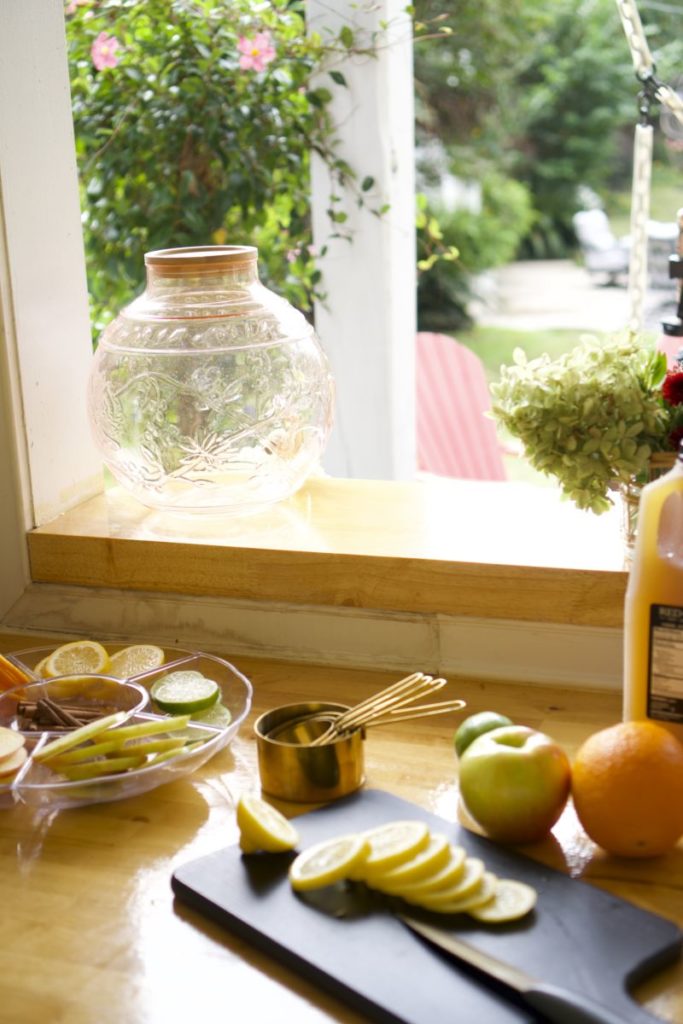 Fall Sangria Recipe:
Slice fruits
Pour wine into dispenser
Add Triple Sec, Brandy, Apple Cider, and Orange Juice. Stir!
Add the juice from 1 large lemon. Stir!
Dump your sliced fruits into the mixture (save some for garnish). Stir!
Add cinnamon sticks to mixture.
Stir, then let this refrigerate for at least 8 hrs
Add ice to a glass, pour sangria, top off with sparkling wine, and garnish. Enjoy!
Pro tip: The longer you allow ingredients to sit together, the better. Overnight is ideal. Also, lemon + lime rinds can cause sangria to taste bitter. Be sure to remove those from the mixture if you don't finish it all the day after!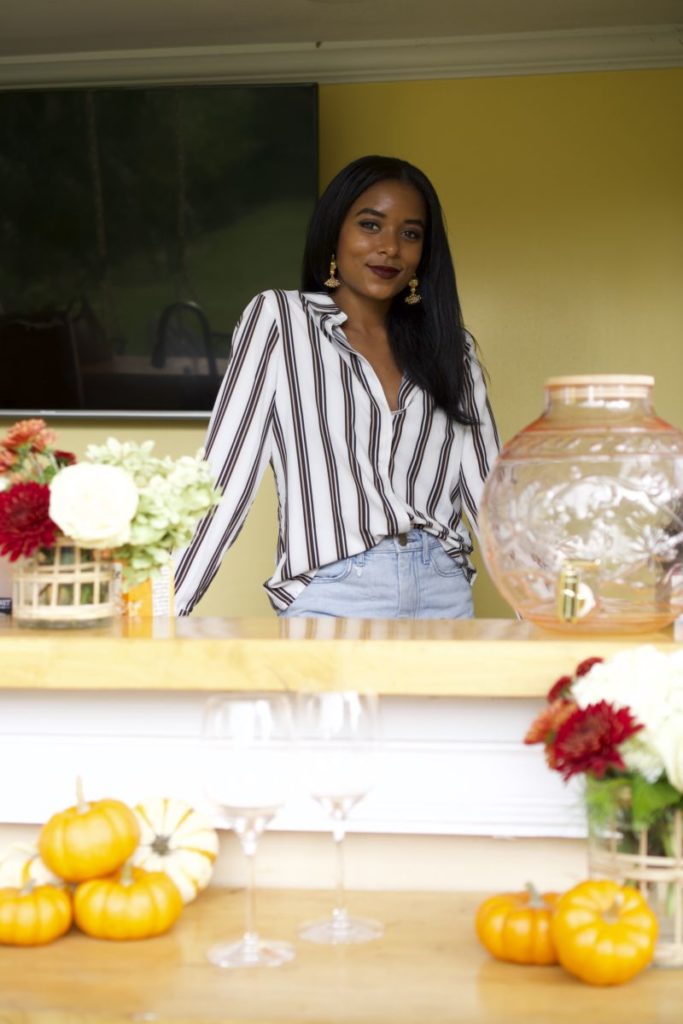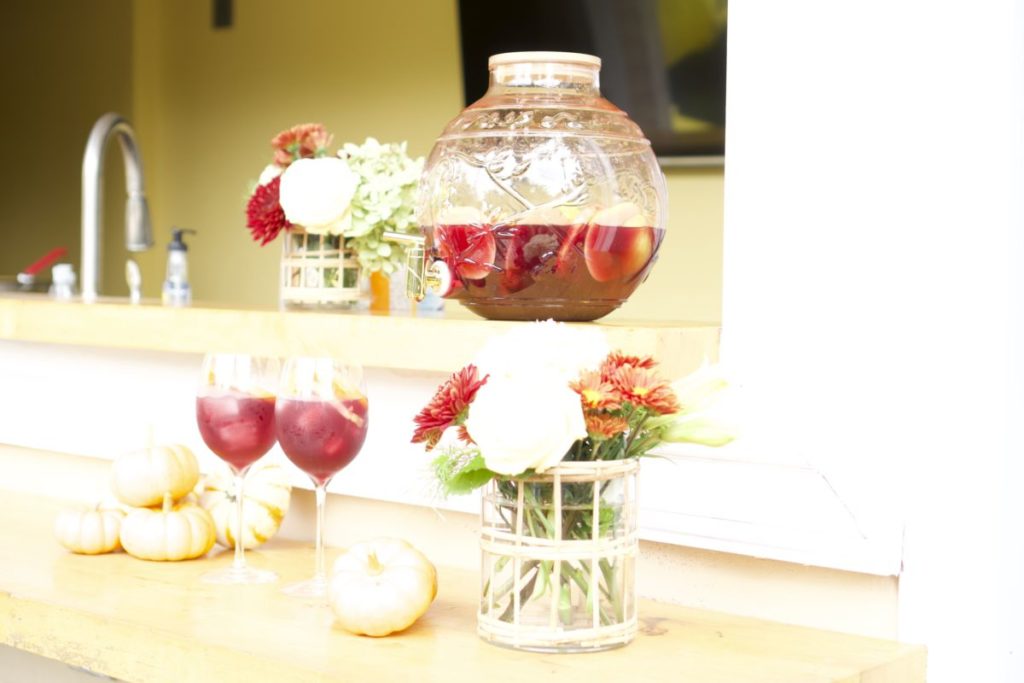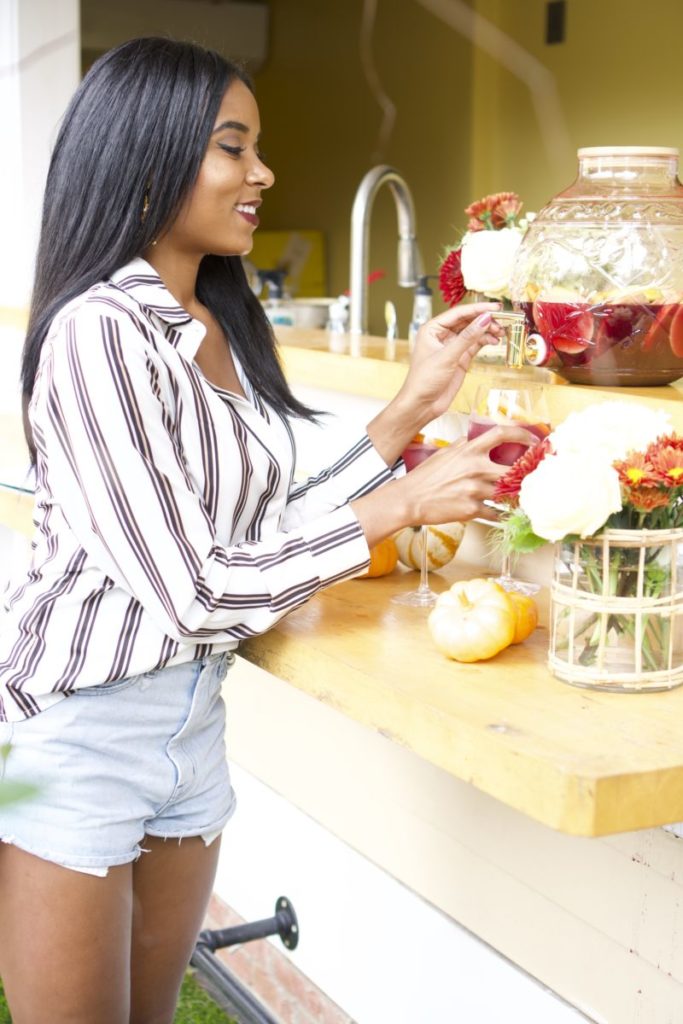 Top: ASTARS // Shorts: Show Me Your Mumu
Did you re-create this seasonal cocktail? Tag me on IG + tell me what you think @shadesofpinck!