The temperature is starting to cool in The South, so it' s hard not to have fall on the brain! Of course, we're forced to re-imagine the ways we celebrate this season change– but there's still plenty to do!
Below you'll find my list of social distancing activities that I'm making a point to get to this fall! Use it a a guide to help you make the most out of these next few months!
Note: (**) denotes activities we've already checked off of our bucket list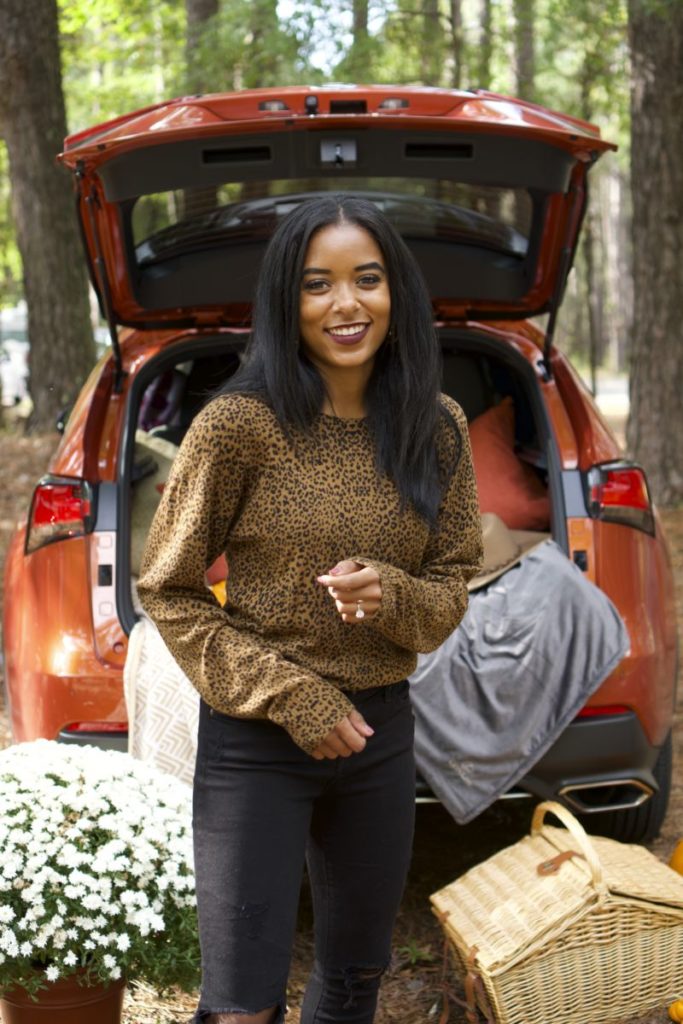 Social Distance Activities for Fall
Drive around with the sunroof open + the windows down, taking in the cool air + the leaves as they transition!**
Make s'mores after the sun sets.**
Watch throwback Halloween movies outdoors.
Eat your favorite guilty pleasure at the drive-thru State Fair.
Make homemade sangria using apples + cinnamon sticks for a seasonal taste.**
Take a road trip to an Asheville farm to pick apples.
Dress up in a Halloween costume that's relevant to 2020
Bake an apple pie using Southern Baked Pie's crust!
Carve a pumpkin and place it on your front porch with a lit candle inside!
Host/attend a "Covid tailgate" + watch a football game.**
Try a new crockpot soup recipe from Pinterest. (with cornbread on the side)!
Make a point to share your "I'm Thankful For" list with your family + friends.
Read a new book outdoors while cozying up with a Chappywrap.**
Open the windows in your home + light fall scented candles.
Mindlessly eat some candy corn!!!**
Take a bike ride throughout your downtown area.**
Host an Friendsgiving dinner where you set a pretty scene + ask each friend to bring their favorite Thanksgiving dish.
Get dirtyyyy during an ATV ride through the mud (Carolina Adventure World for any of you SC locals)!
Spend the morning wandering through your local Farmer's Market (if you're located in Cola make sure it's Soda City on Main Street)!**
Try a recipe using pumpkin spice! Pumpkin bread anyoneee?!!
Transition your garden to fall/winter by replacing your summer annuals with pansies!
Feed + pet the animals from your car window or sunroof at Eudora Farms.**
Drink warm apple cider or hot chocolate outside in flannel + boots!
Set an outdoor autumn picnic and feature your favorite local meal!
Take a moment to thank God for getting you to Q4 of 2020, because Lord knows this year ain't been easy! Won't he do it?!!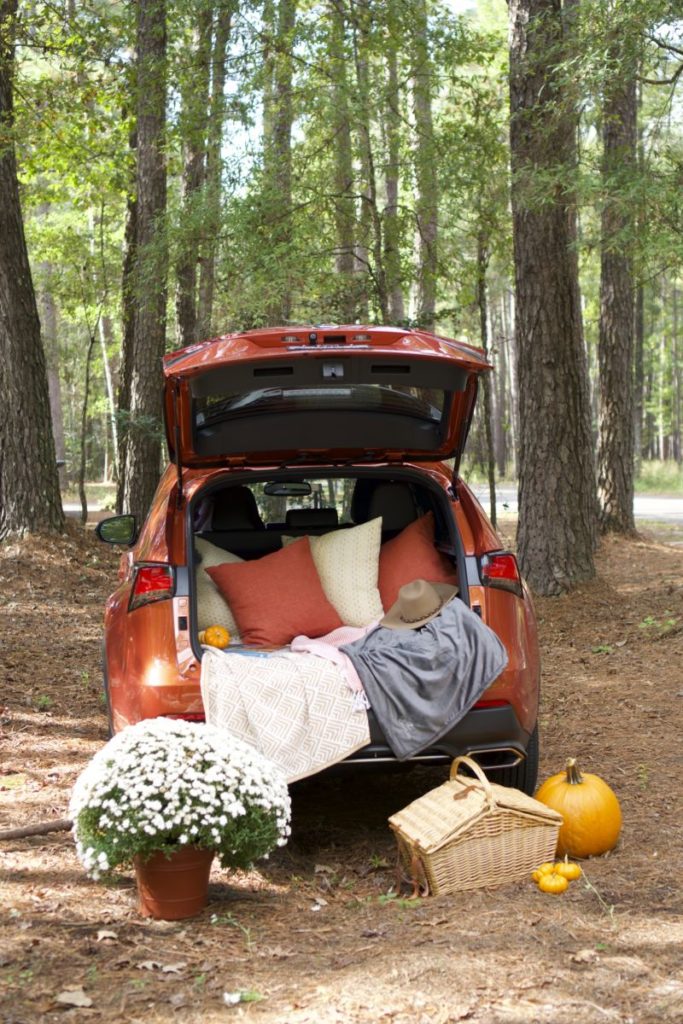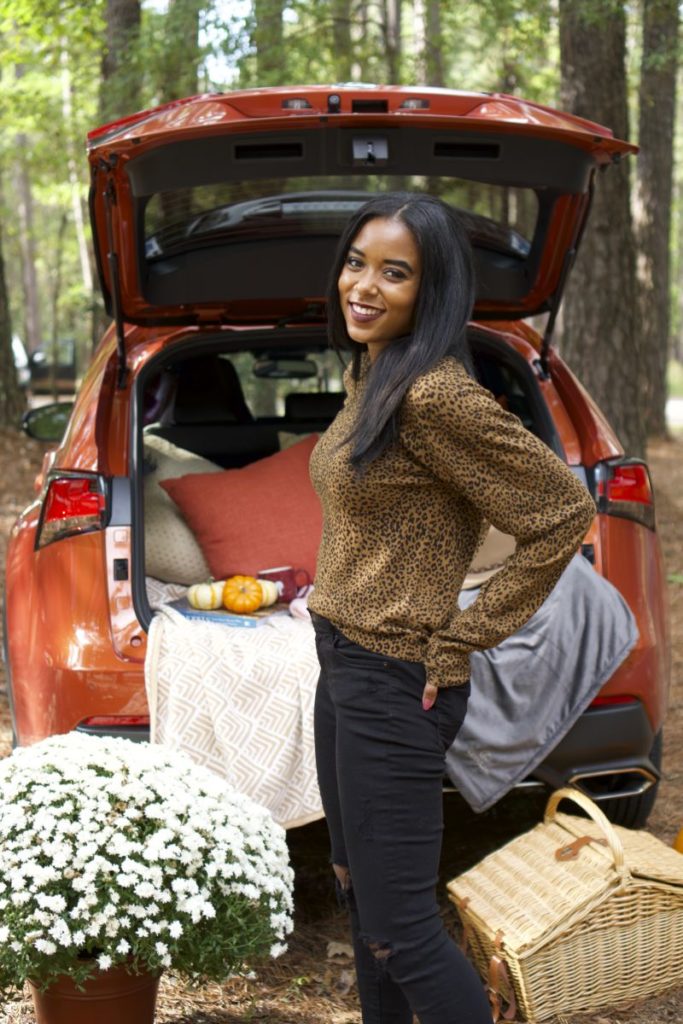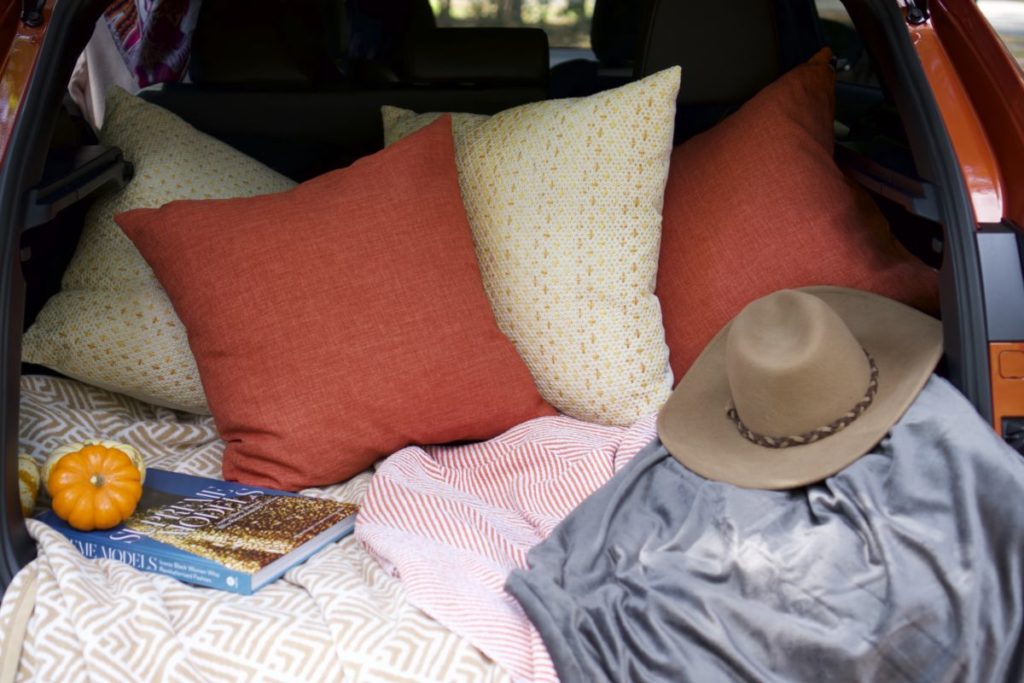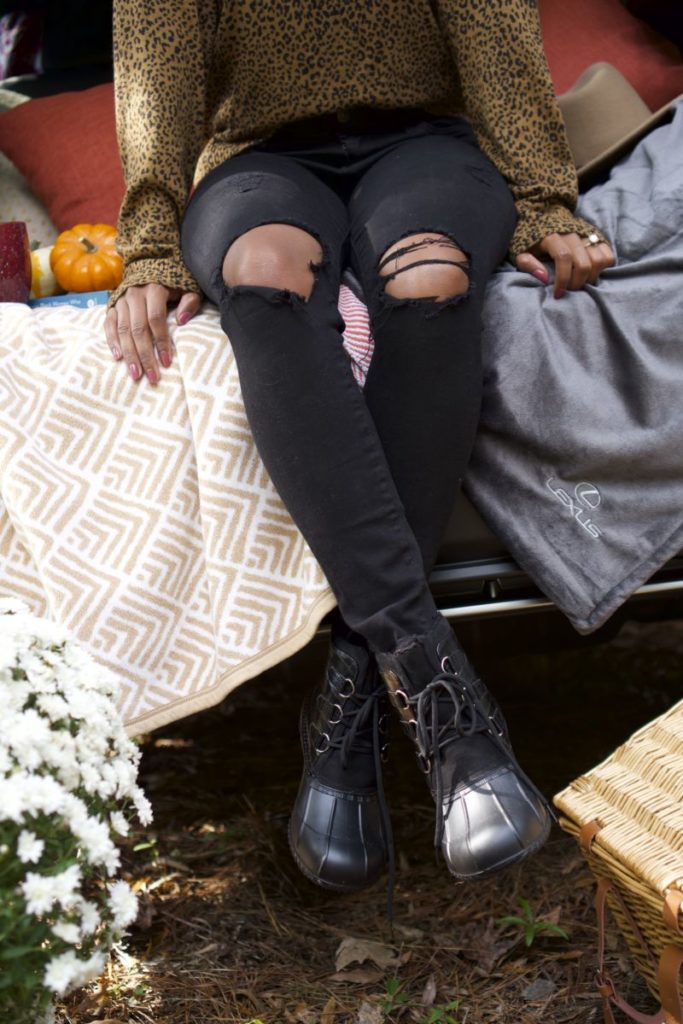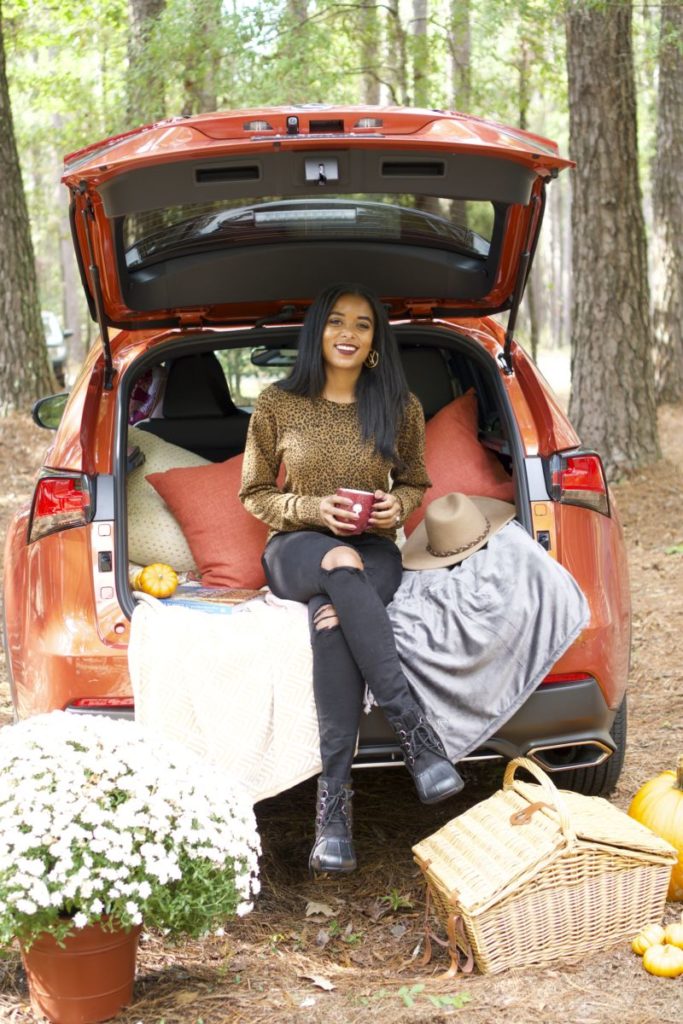 Car: Lexus // Sweater: Astars // Boots: Just Fab
*This post was sponsored by Lexus, but all thoughts + views are my own!*