There's just something about fall that makes you want to embrace the great outdoors and throw on cozy layers. Whether you want a more dramatic look or a casual one, "farm-chic" is the best way to effortlessly incorporate the season into your wardrobe. Inspired by barn activities, animal hides and natural tones, we've paired a few outfits that showcase examples of how to play up this style no matter where you live.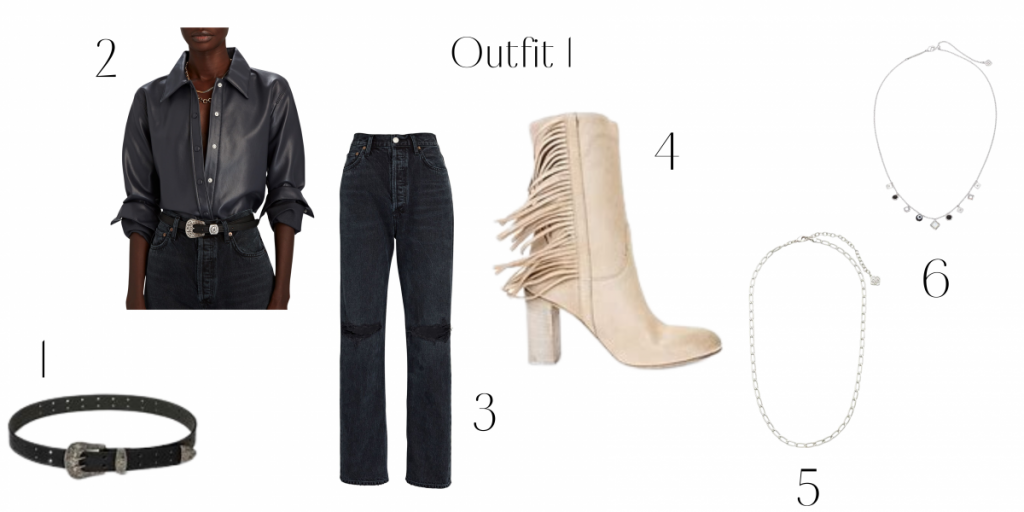 If you aren't afraid of a little drama, incorporate leather + denim into your look. It's the perfect way to add a little edge to the otherwise soft farm-chic trend. Keep is classic with some leather leggings, or switching things up by trying a leather top instead! Pair with a dark pair of denim, and sleek western-inspired belt. Your jewelry can be simple, a few layered necklaces, but the stand out should be your boots. We LOVE this take on heeled cowboy boots and love the juxtaposition between the dark black and their neutral color. You'll be sure to turn heads in this look!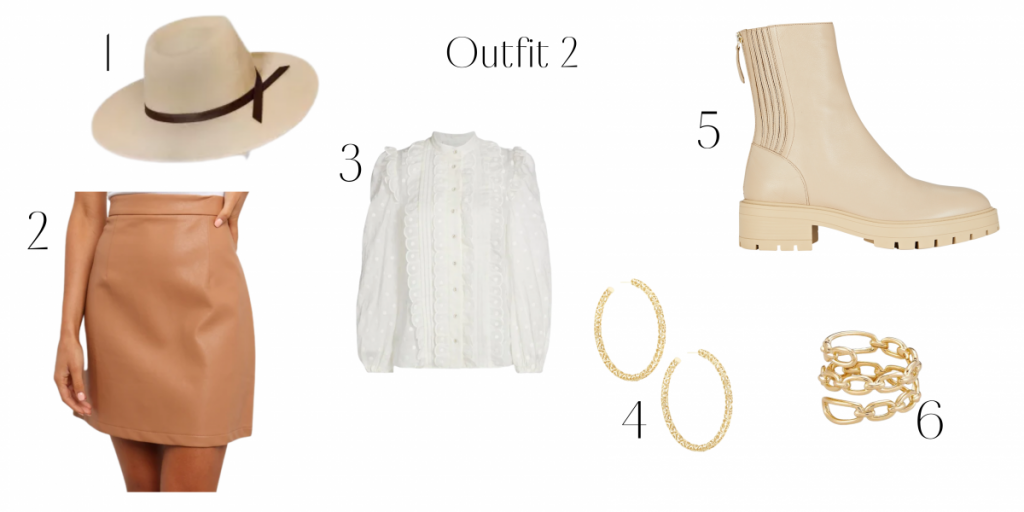 For a girlier vibe, pair a delicate collared top with a mini skirt– we love this camel colored faux leather one! Embrace the farm by topping things off with a hat. Not only does it make a statement, it can add texture to a neutral colored look. For a little outdoor ruggedness, add a pair of flat-bottom boots then finish the look with bold, gold accessories.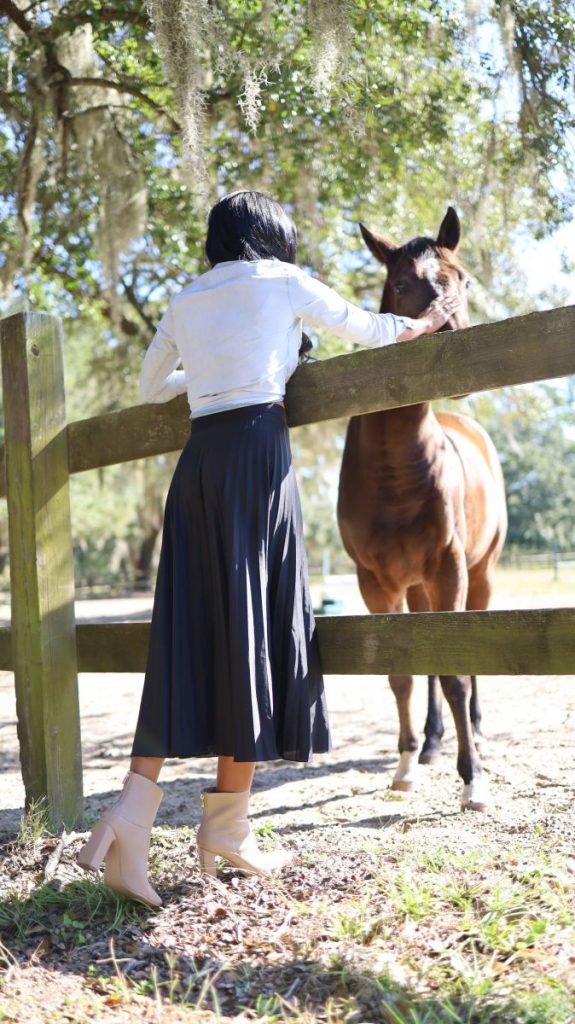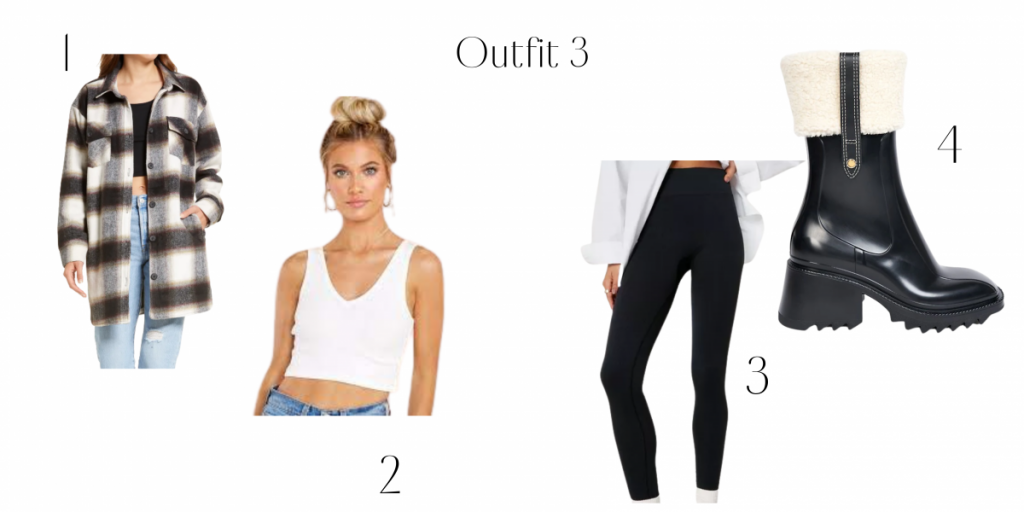 Leggings are a go-to for many during this time of year because they're comfy and easy. But leggings don't have to just be lounging. You can dress them up by pairing them with a statement jacket. We loved this one inspired by every farmer's favorite: a flannel shirt. The oversized fit will keep you looking cool and trendy, and feeling comfy. Layer the jacket over a crop top, a body suite or even a tee! Then complete the look with unique faux fur trim boots that are one part outdoorsy + one part feminine.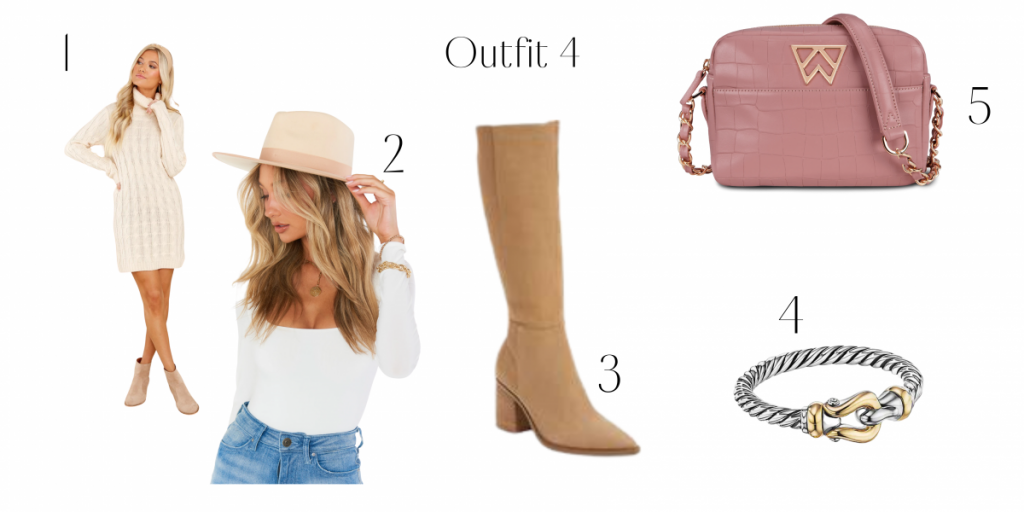 A sweater dress is a fall staple and can really help play up the farm-chic vibes. Not only is it cozy and flattering, it's super easy and much more comfy than it appears. Pairing dresses with tall boots will never go out of style and does a great job at creating equestrian vibes. Top this look off with a rancher style hat, and a pop of color with a crossbody bag. Finally, add a some glam with shiny buckle bracelet that looks like it could easily be a horse accessory as well.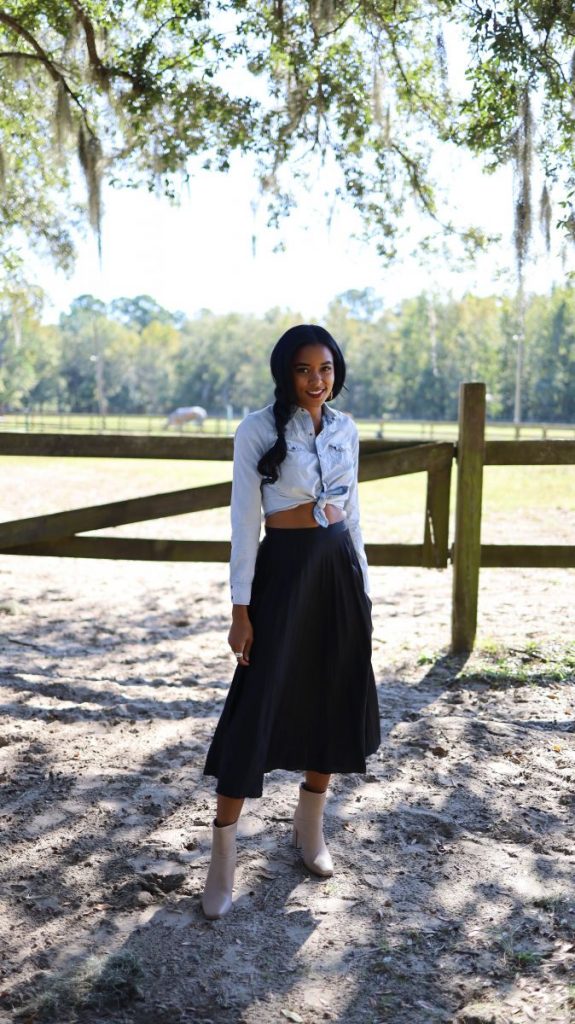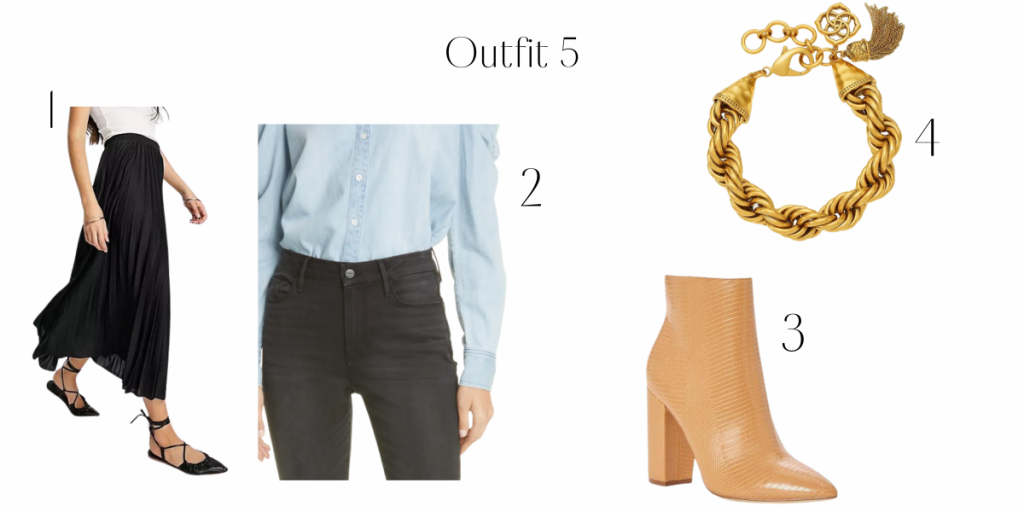 Looking for a simple take on this trend? Try this simplest pairing of classics. Start with a midi black skirt (we love an accordion detail) and pair it with a simply chambray shirt (or not so simple if you like this puff sleeve option). Tuck it into your skirt, or tie it up for something a little extra.  Add a pair of natural colored boots, a bold gold bracelet, and (if you're really ready to embrace the farm-feeling) braid your hair in a side ponytail. Hello, fall!