Above: Robe by Weezie Towels
To say life has drastically changed in the last month would be an understatement: Restaurants are only serving to-go orders, all social functions have been postponed indefinitely, and (most) leisure activities that can't be done in the home no longer exists. While our patience levels + need for social contact are being tested, we can rest assure that thanks to our commitments to "stay home" we will have successfully flattened the curve by the summer–hopefully.
To keep from going stir crazy and losing my mind, I have been dedicating myself to a few activities: creating and managing a patio garden, cooking + baking, and reorganizing (aka gutting the junk from) every room in the house. The first two have been fun, but the last one has really been the most therapeutic.
If you're anything like me then you've also seen a spike in your online shopping (as if it weren't high enough), and the delivery guy has been your only contact with the outside world for weeks. Since I can't just "run out and get it", I've been ordering it! And "it" has been a vast variety of things over the past few weeks, but mostly: things for the house + and comfy clothes to lounge in all day.
I've rounded up the 10 things that have been my favorite purchases since Coronacation began:
1. Containers + Baskets for Pantry Organization
As I mentioned, organizing the house has been a huge priority for me over the last few weeks. We tackled the playroom, then I did a deep clean under the kitchen counters + in the pantry. To reorganize everything I relied heavily on these things: 5 Piece Container Set, 8 Piece Container Set, 9 Piece Basket Set. I will note that when I purchased these Macy's was having a sale and everything was 40% off, but by the time they arrived + I was able to use them the sale was over. Keep an eye out for a better deal!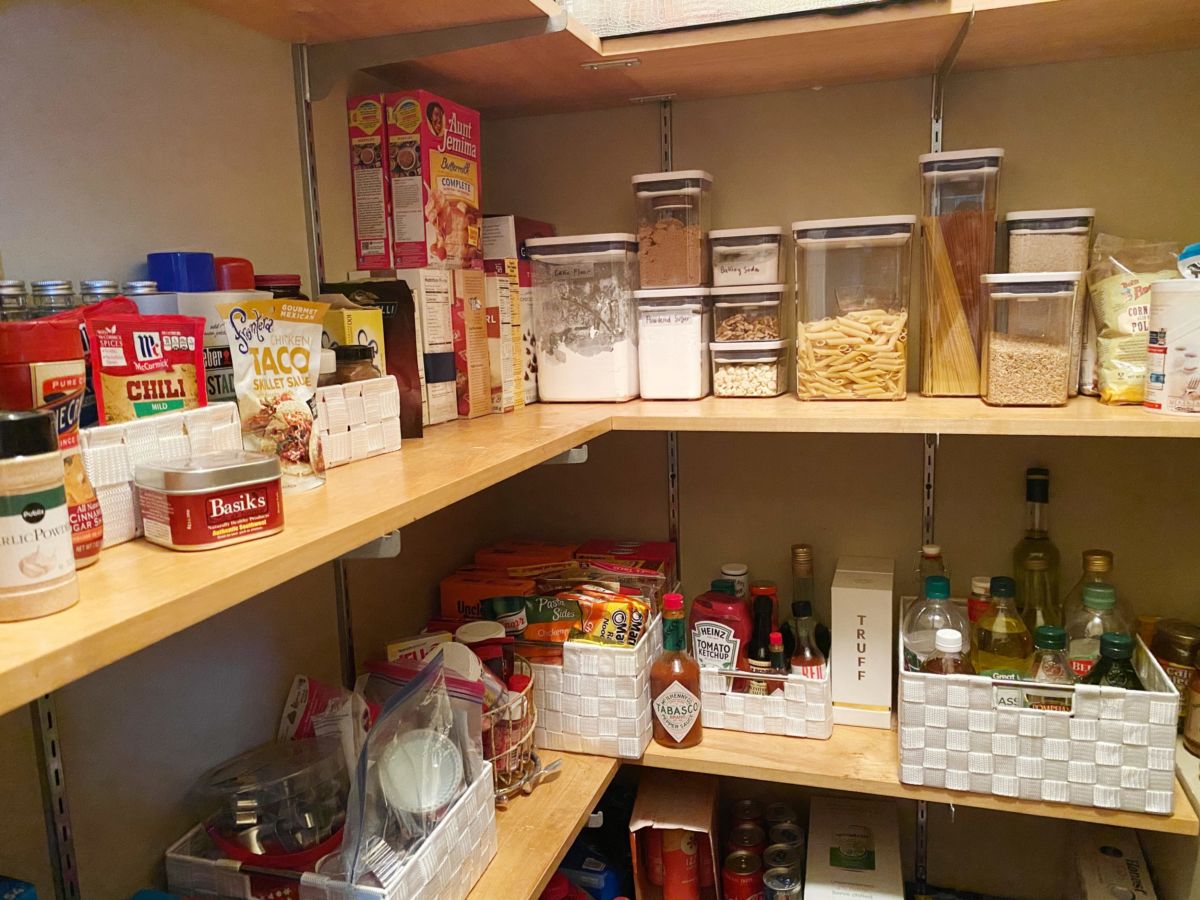 2.Outdoor Bistro Chairs
I'll admit it; this outdoor Bistro Chair Set really kicked off my mission in turning my office's patio into a garden. These chairs were marked down so I jumped. They've since been reduced even more, so if you're in the market for super chic, quality chairs..choose these!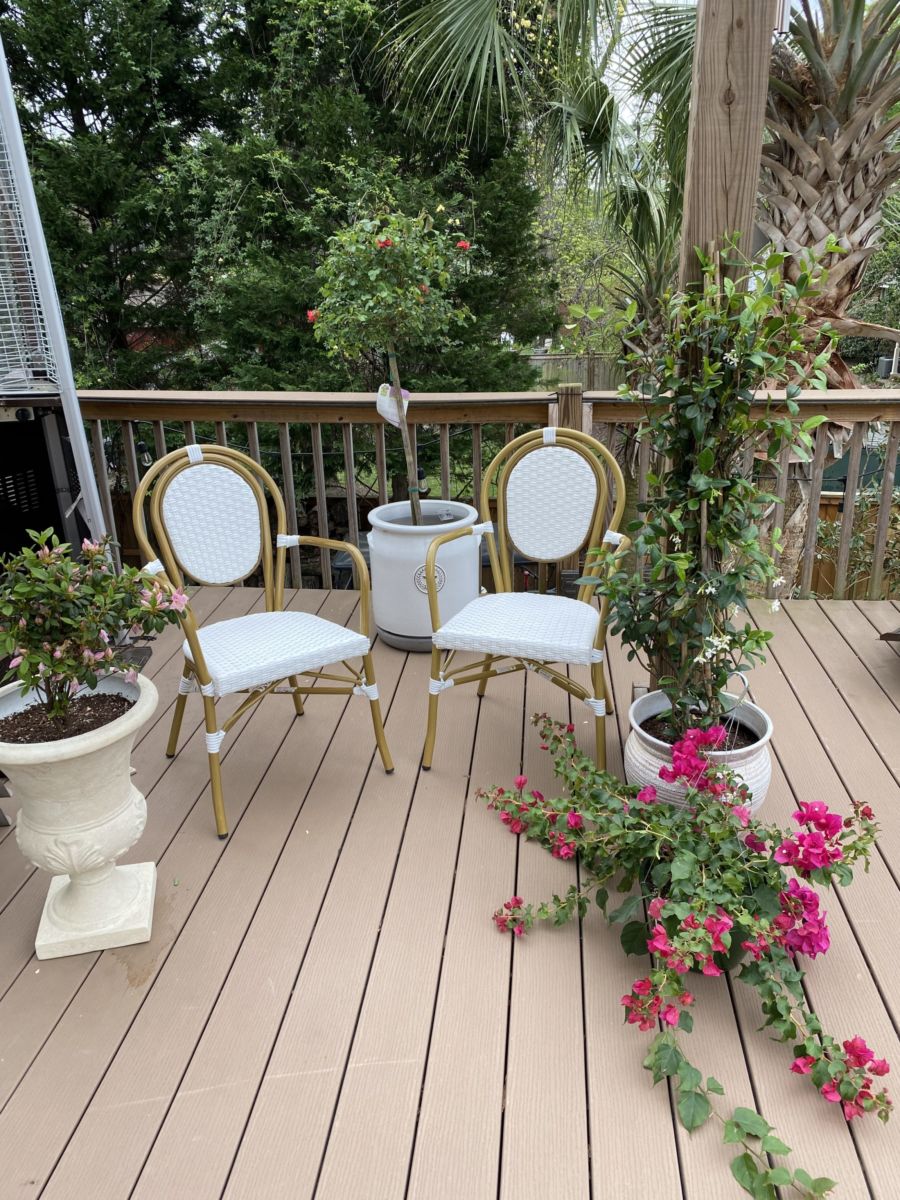 3. Outdoor rug
Nothing makes a space more cozy than a rug, so I knew I needed to find one quick. But outdoor rugs are usually either super boring, or super tacky with tons of colors and designs . So, when I stumbled across this gray striped rug I decided to give it a try. So happy I did because I think it really pulls the entire area together.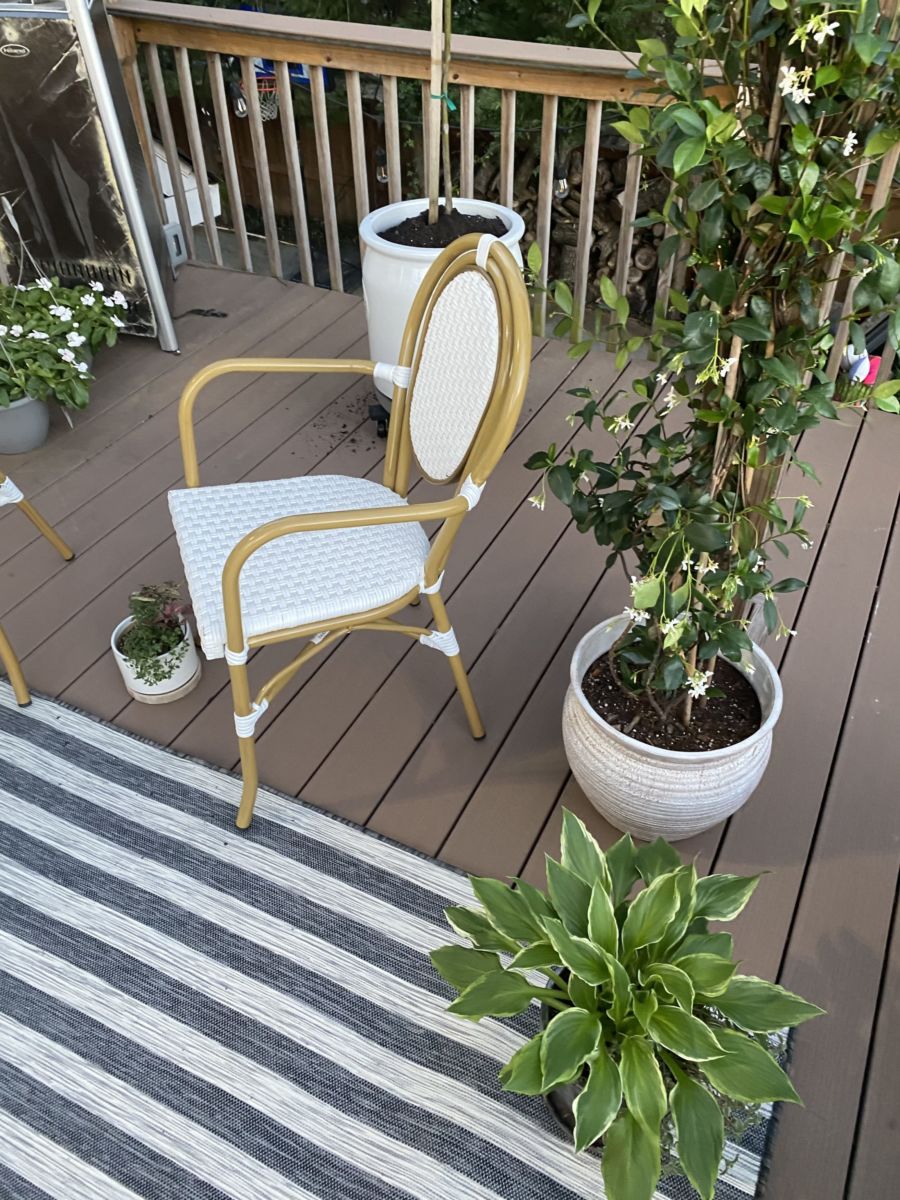 4. Outdoor Sofa
My bistro chairs are great for morning coffee, but aren't necessarily the place I'd want to cozy up and read a book at 6 in the evening. Luckily I found this gray outdoor sofa, which has since been reduced, for just that! What I love most about this sofa is the arms retract downward to create more of a day bed feel.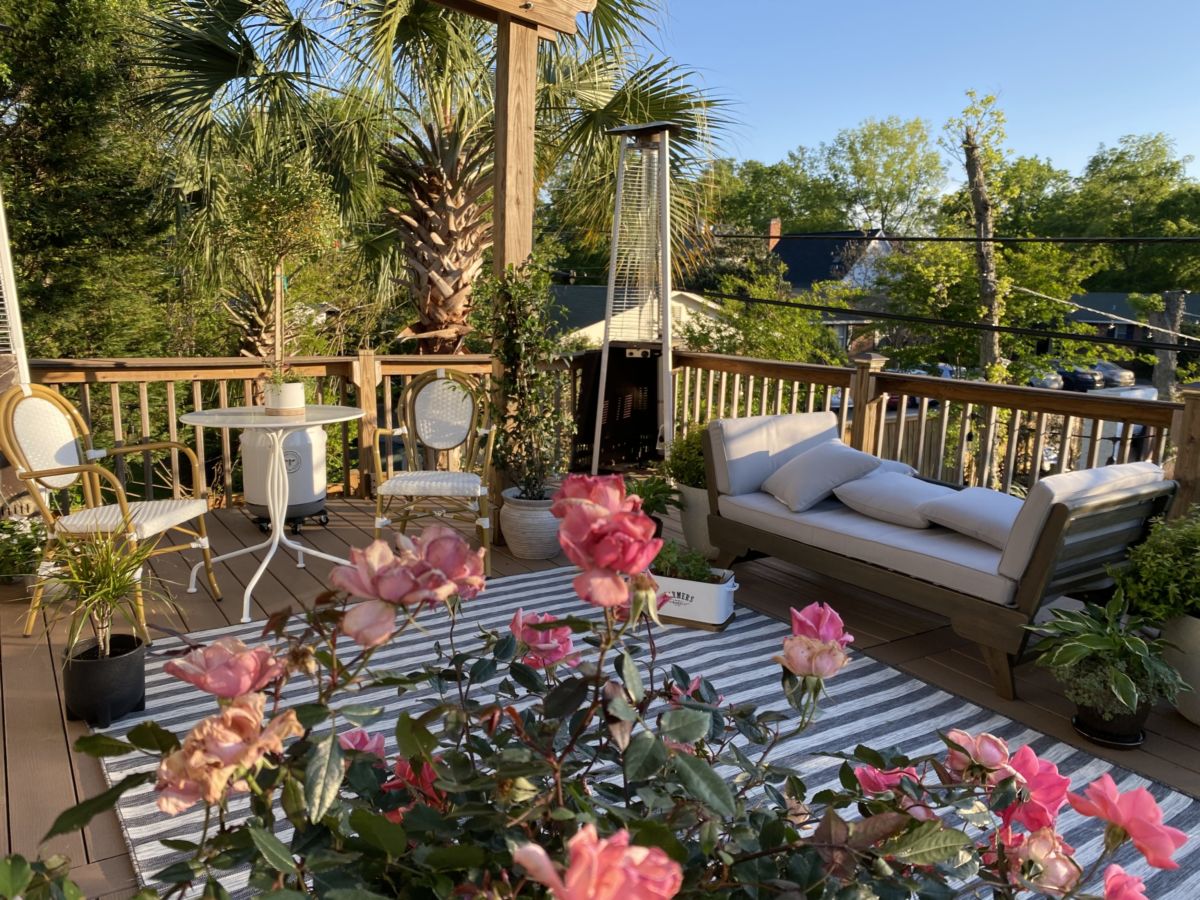 5. White Heels
A good pair of white heels are SO hard to come by. They either look like stripper heels, little girls' church shoes, or are God-awful expensive. So when I came across these white Steve Madden Heels I couldn't pass them up. Though these really won't come in great use until outside opens back up, I have worn them to the grocery store a few times and the thick heel makes for a really comfortable heel!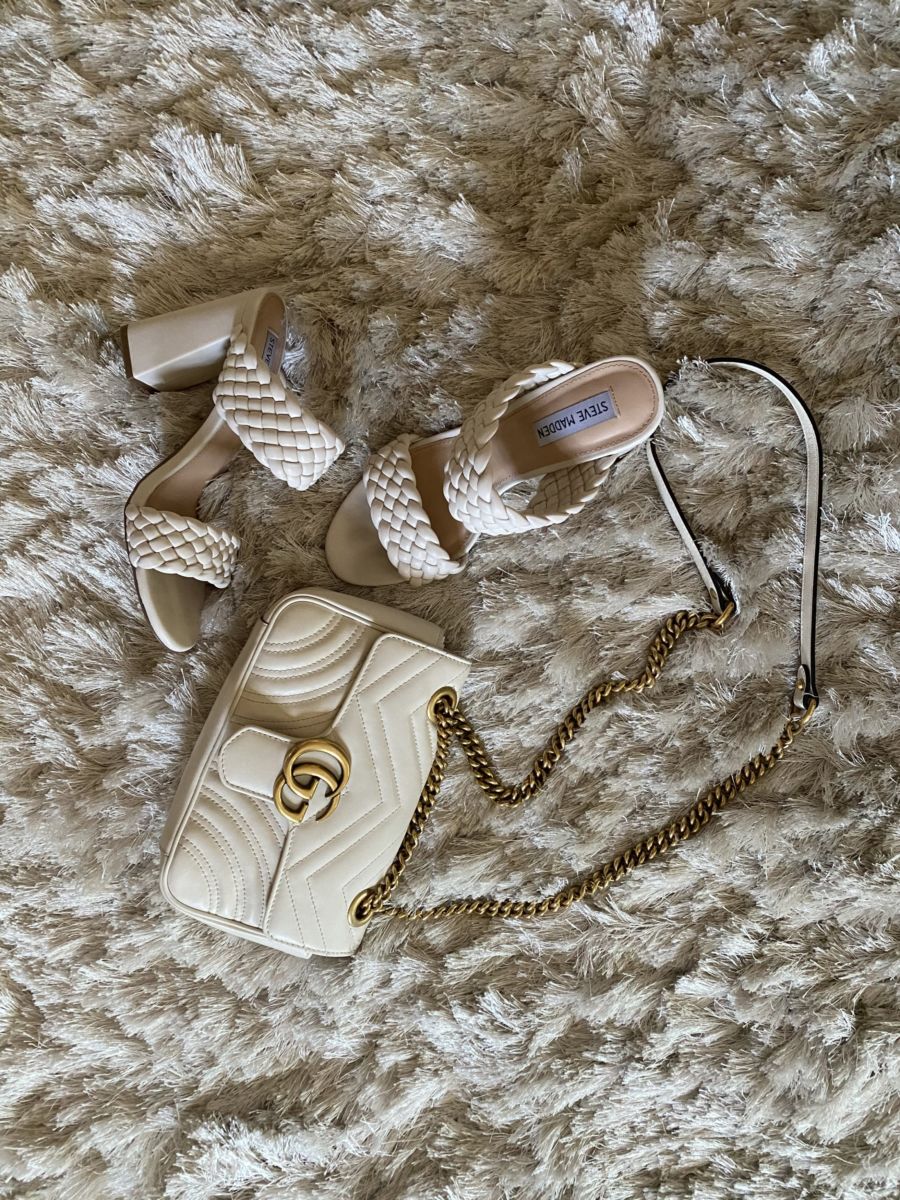 6. Matching Lounge Set
I've never been one to own matchy pjs and, until now, and I've gotten through life just fine. But since the "Stay at Home Order" has been put in place, and I haven't really been motivated to get dressed, matching pjs would have been clutched. But I got up on my sweats game when ordered a few sets from ASOS. Most are already sold out, but here are a few that are left: Pink Set, Cream Set, Nude Set
7. Sweatpants
Being quarantined also showed me that I no longer own any good sweats pants that aren't yoga pants…and honestly who wants to go through the effort of squeezing into those right now?! So here are a few joggers I've been lounging around the house in: Gray Joggers, Black Joggers, White Jogger, Cream Joggers, Pink Joggers
8. Summer Dresses from Amazon
While chillin in sweats all day sounds great, it really does make me less productive. If I get up and get dressed, I really do do more. HOWEVER, "getting dressed" takes on a different meaning when you can't leave the house. It really just means looking presentable enough to be seen by other humans, while still feeling like I'm wearing PJs. That's why I LOVE a summer dress, it does just that! But to qualify it must: support the right places so I don't have to wear undergarments, not feel constricting, be made out of breathable material, and cinch in the waist so I don't look like I'm wearing a potato sack. I recently found quite a few on Amazon that meet those expectations and are all under $25: Pink tea dress, Navy dress, Black dress, Green dress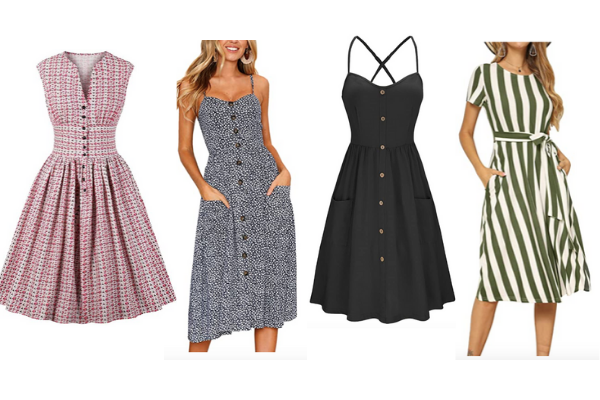 9. Plastic Tumblers
The kids had been using plastic superhero cups, and just about everything else you'd collect from boys birthday parties over the years, to drink out of every day. While it assured me they wouldn't break anything, it wasn't aesthetically pleasing. I finally found some simple plastic tumblers that won't embarrass me whenever other families come over and ask for kid-appropriate drink ware.
10. Chappywrap
Ok, so I didn't purchase this during Coronacation, but I have used mine every single day we have been stuck in the house: for movie nights on the couch AND backyard camping trips for the boys! In fact, I have one on each level of the house so I'm never without one. Chappywrap Blankets are truly the softest, fluffiest most versatile blanket we own. It's one of the rare things that gets better as your wash it, so you really can take it anywhere you go. They are a little pricey, but totally worth it. And there's no better time to invest in one than when you're spending weeks in the house…probably on the couch!