Today I am so excited to introduce a new series, Chic Eats in SC, that will highlight the restaurants I consider to be "hidden gems" throughout the great state of (you guessed it!)– South Carolina.
One of the biggest misconceptions of SC is that Charleston is the only city with dining experiences worthy of IG-ing your entire way through. While my hometown is every bit deserving of the title as one of the greatest culinary cities in the SouthEast (let's be honest: the nation) our state is full of Chic Eats. That's why every few weeks, I'll try to introduce you to a restaurant so good that I think it could rival one of the many dining experiences I've had around the world; minus the Michelin Star price tag. I'll explore the mountains of the Upstate, the hills of our Midlands and the marshes of our Lowcountry (of course including my fave spots in Charleston) and everywhere in between sharing some of the best places to grab a bite + cocktail –no matter the occasion!
A Chic Eat…
finds ways to reinvent the flavors of classic plates, while making you feel like you've never tasted anything like it before!
offers creative, seasonal cocktails with homemade ingredients, or affordably priced wine that would be approved by any sommelier!
has an atmosphere where you could celebrate the most special of occasions, but cozy enough to invite you in for your next meal!
gives you an excuse to throw on that one outfit you've been saving!
understands that dining in a restaurant should be about more than just really good food; it should be a full sensory experience that makes you want to keep coming back for more!
---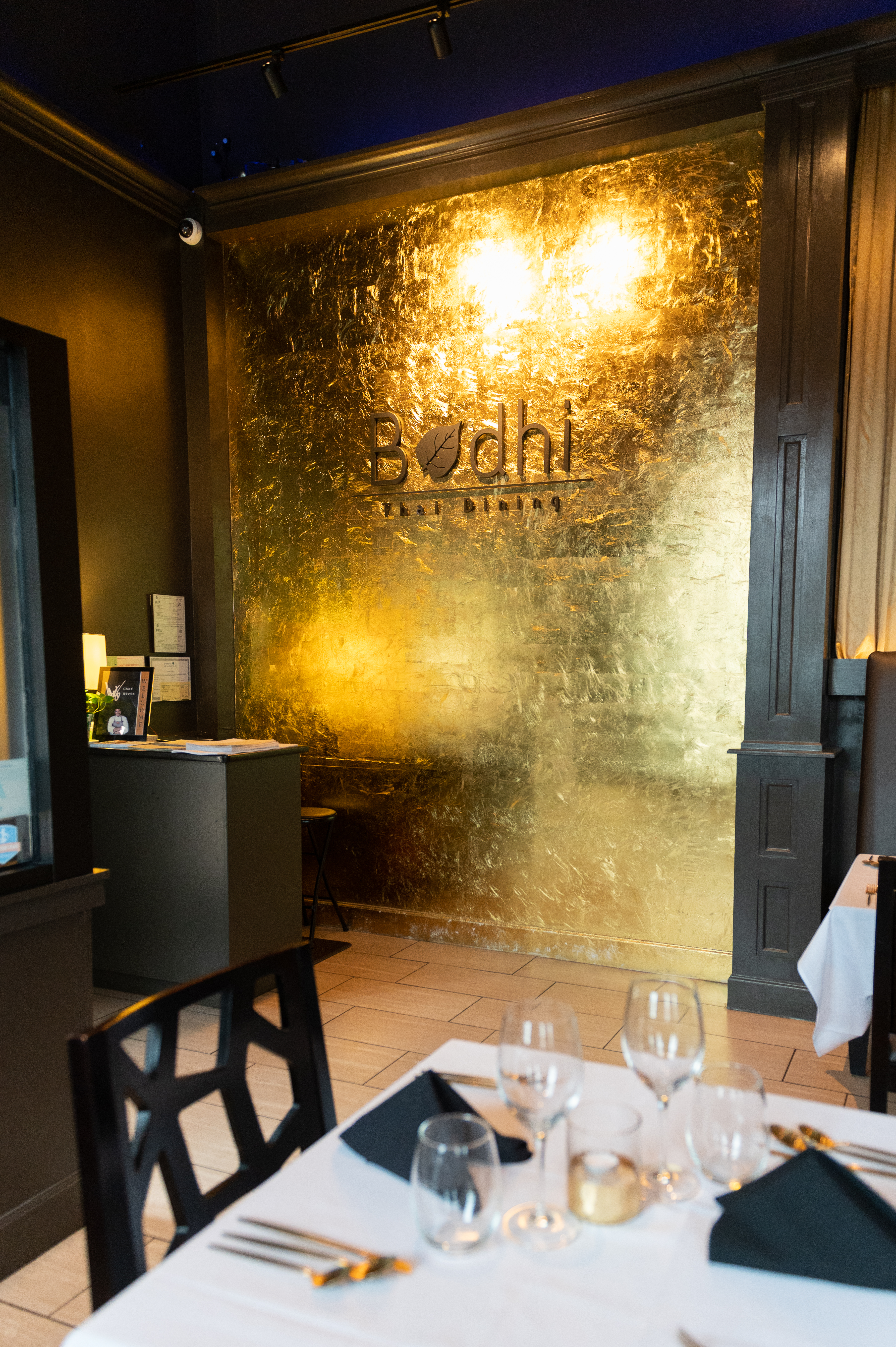 I'm kicking off the series just east of downtown Colatown in Lexington, SC. Our neighbors across the river have also been putting in an effort to rejuvenate their Main Street. Just over three years ago it became home to a "new type of Thai" restaurant, Bodhi Thai, something the region had never seen before. Under the direction of successful hospitality developer, Colette Bolduc, and through the imagination + innate skill of award wining Chef Nivit, Bodhi stretches the limits of what kind of restaurant can exist on the Main Street of a small Southern town.
Beyond the dramatic archway that centers the otherwise unassuming brick building, is a world-class dining experience for a fraction of the cost you'd spend in any major city around the world. The structure is an old bank and they've found a way to make great use of the space; including transforming the old vault into a wine cellar. The dining room is intimate, not seating more than like 50 people at a time, and exudes a type of elegance that's formal without ever being stuffy. The bar in the back is even smaller, but lends itself to a modern-lounge feel that's great for just craft cocktails, and/or the full dining menu! While open for lunch for a decadent bite from a condensed menu, Bodhi Thai really shines at night when it is transformed into a swanky, upscale eatery where you're encouraged to come…and stay a while!
If you're looking to impress a friend, or in the mood for an elevated dining experience, this is it! The servers have been trained to perform at the highest of expectations, while somehow still finding a way to infuse a little Southern hospitality to make you feel relaxed + at ease (…not expecting you to also "perform" like some of Bodhi's peers do)!
Planning a special, intimate celebration? Or just looking for an excuse to make the most out of a Saturday night? Bodhi Thai is the place to do just that!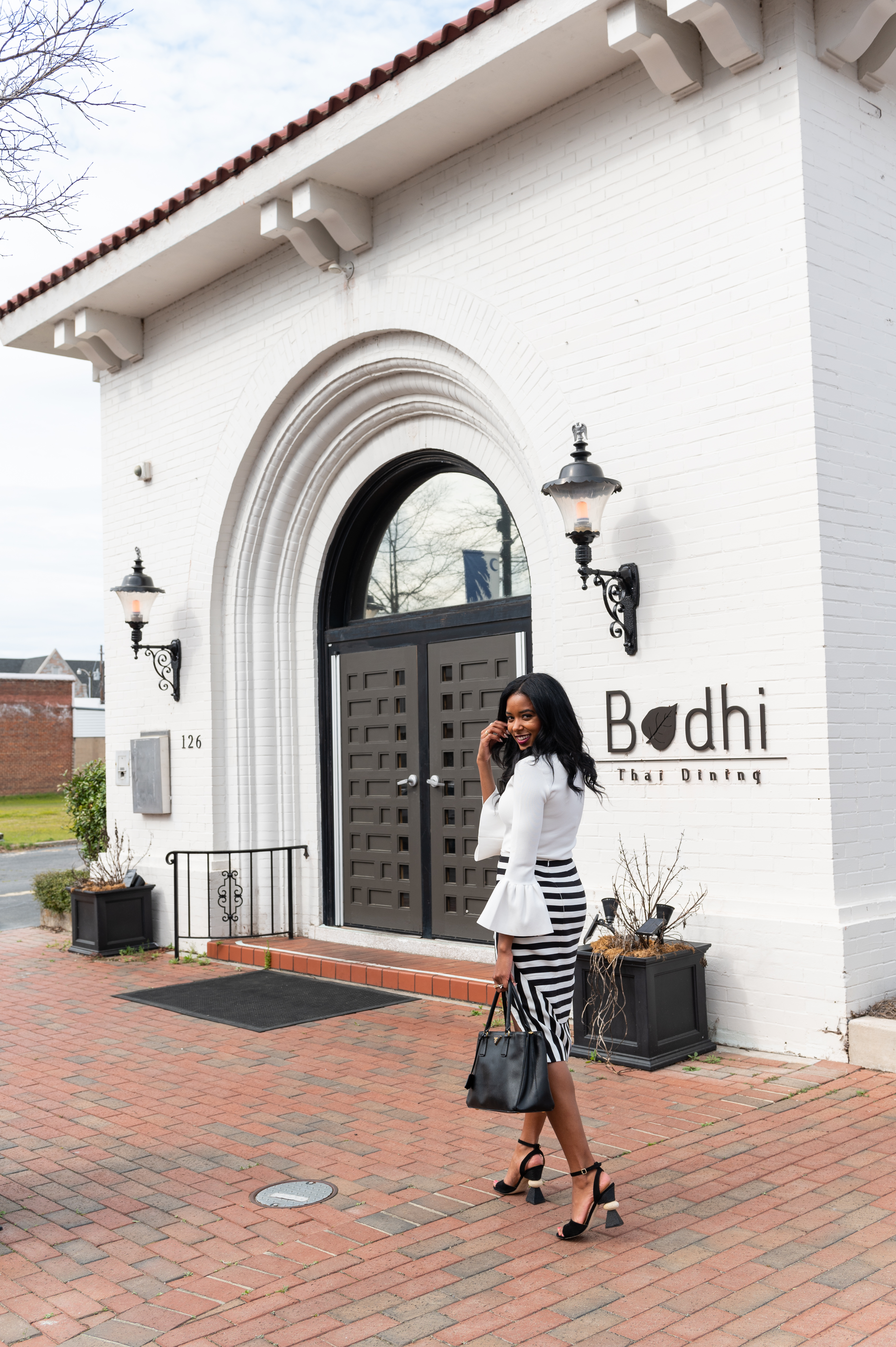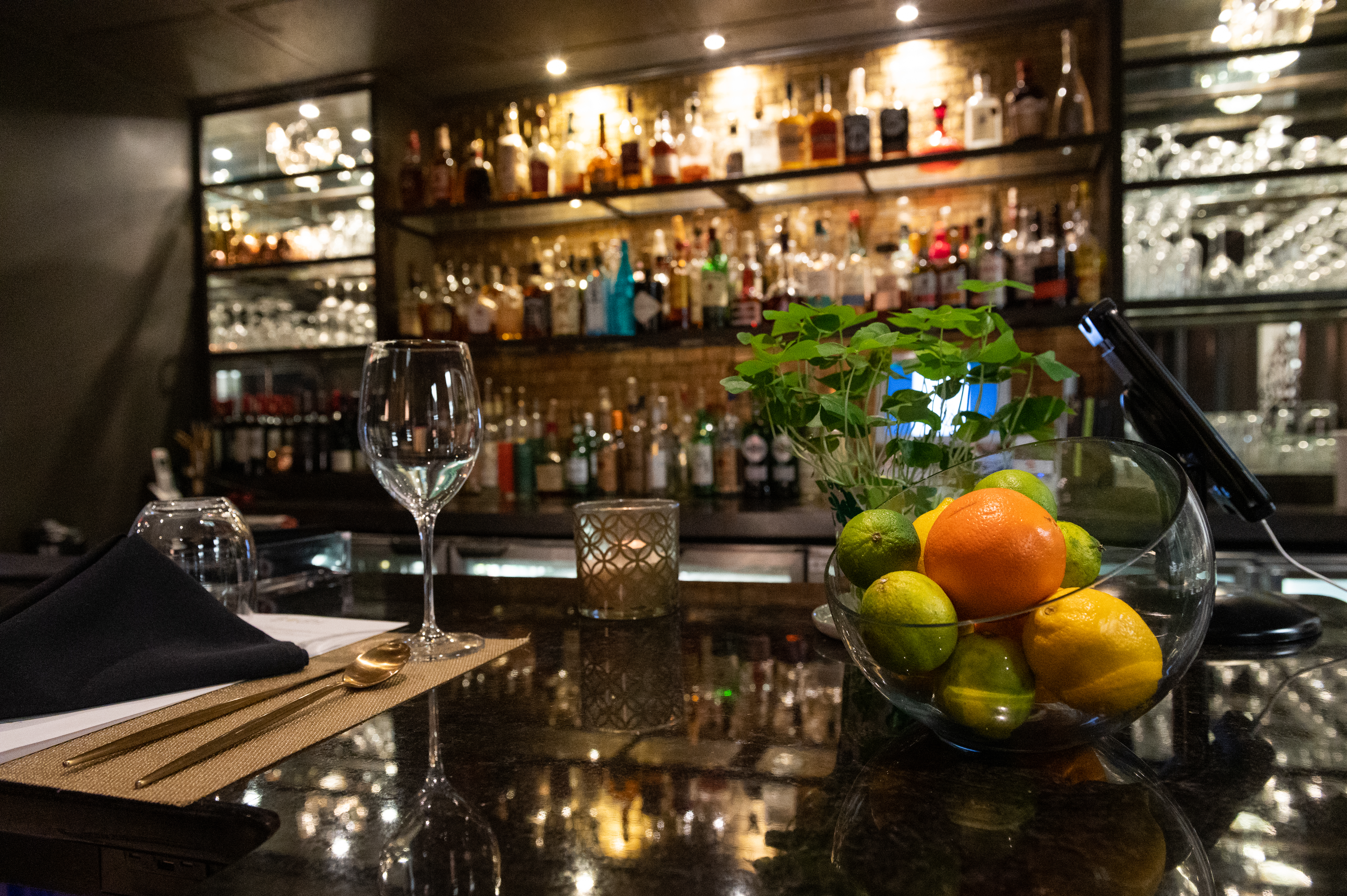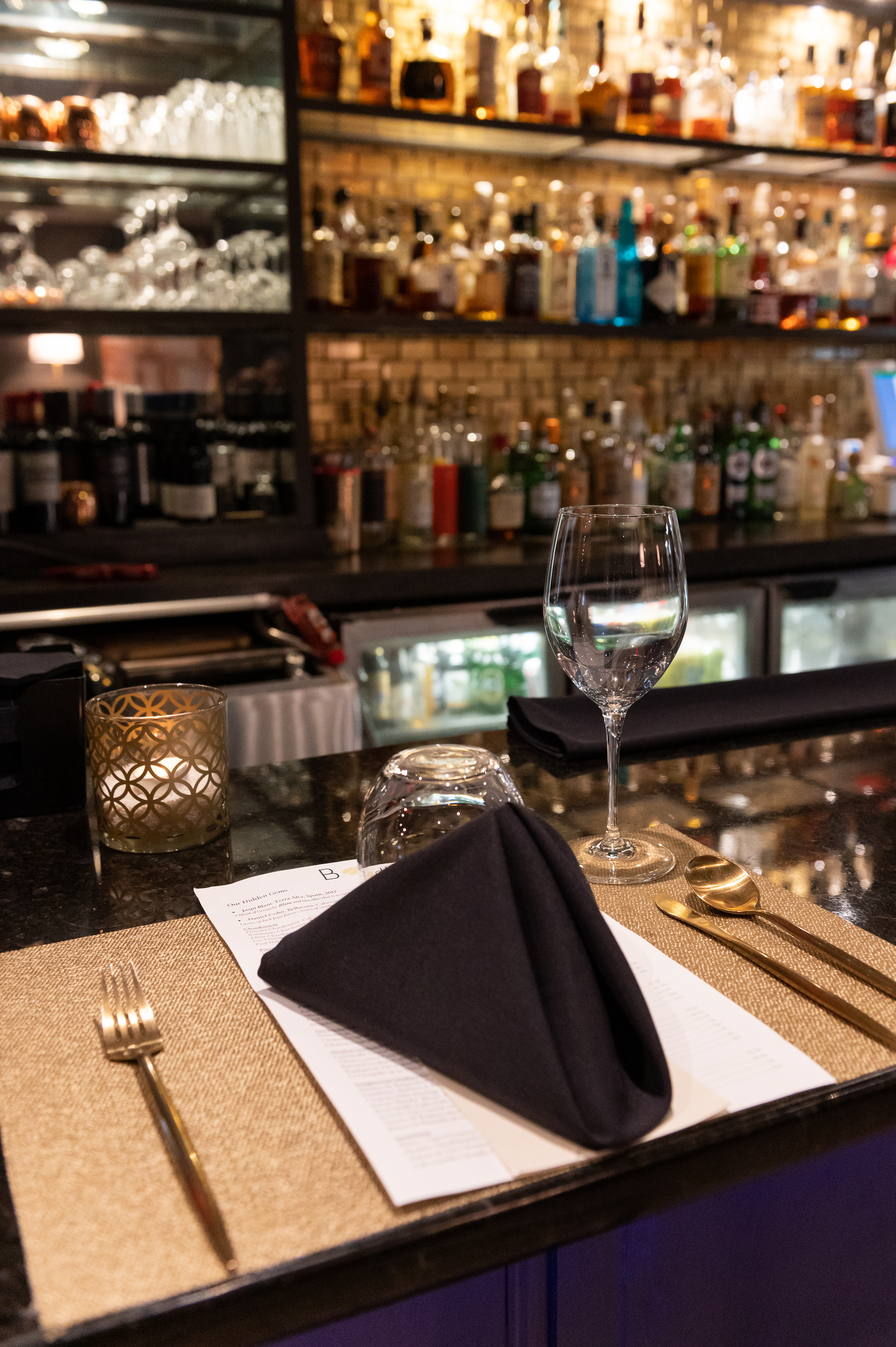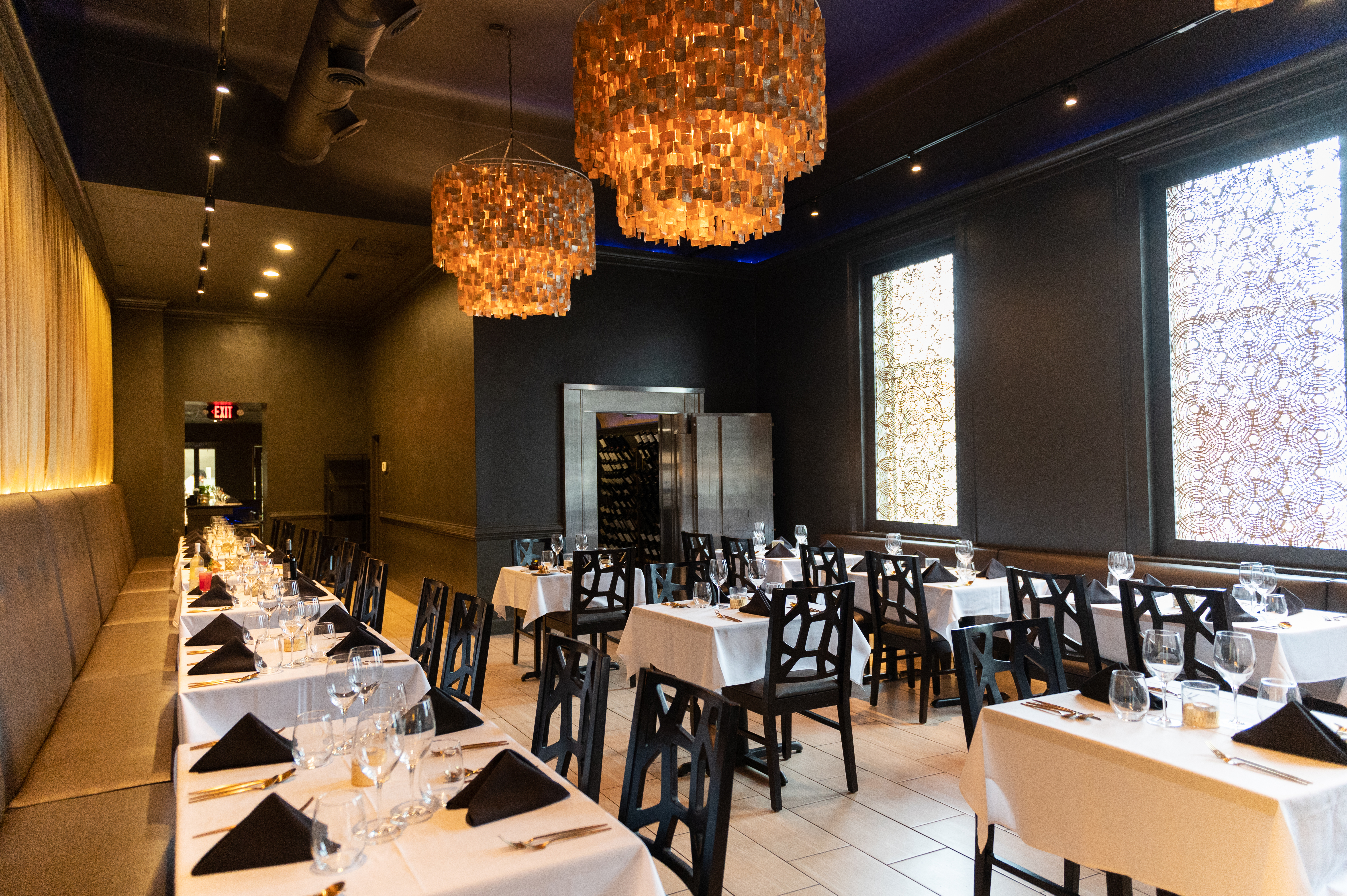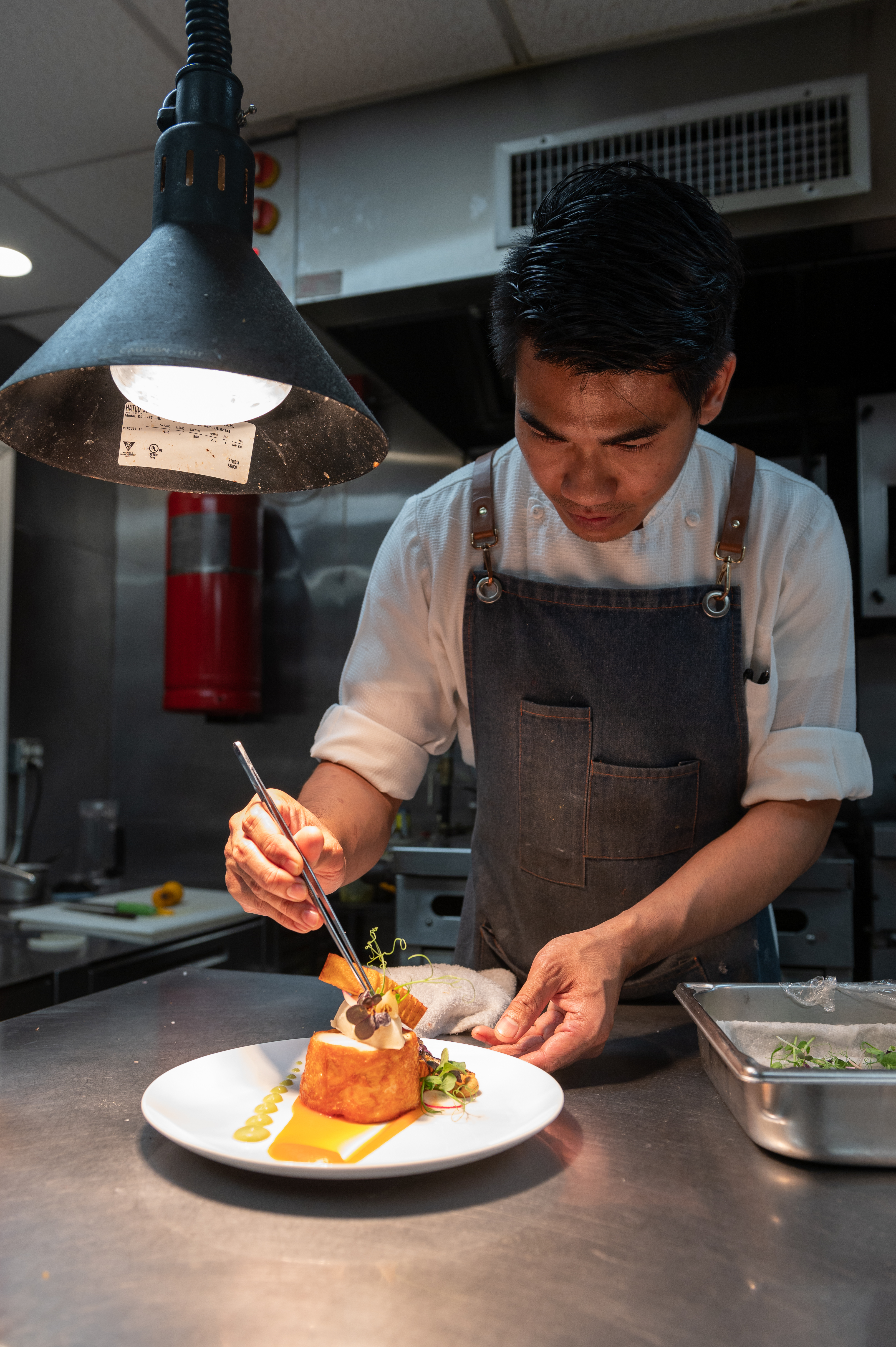 Introducing Chic Eat: 001
Who: Bodhi Thai
Where: 126 East Main Street, Lexington, SC 29072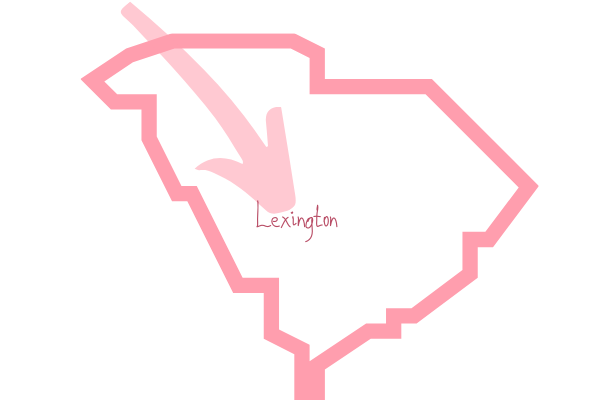 Occasion: When you want to spend quality time with your babe (after a week or two of both burning the midnight oil), or reunite with an old friend, over a few courses!
Cuisine: "Modern Thai", but don't let that classification scare you. Though a native of Thailand, Chef Nivit has mastered the Southern palette. He pairs familiar flavors with techniques + the traditional recipes of his homeland to create memorable dishes you'll find yourself craving days later.
What to wear: Treat this place a little special! Sure, you can never go wrong with fitted jeans, a statement top + heels, but use this as an excuse to pull out that one dress you've been saving. Because the dining room is intimate (the bar is even cozier) this isn't a place to "see or be seen", but the dimly lit interior that could also set the mood for a Hollywood lounge ensures that dress will fit right in.
Where to sit: Depends! 1) Everyone's busy, but you're in the mood to treat yo-self to a craft cocktail + an app with elevated flavor? Snag a seat at the bar in the back. There are only 4 so you'll have to get there early, or be prepared to wait, but the vibe in the back is simultaneously upbeat and laid black + the kitchen is semi-exposed, so you'll always feel entertained. 2) You +1 (or more) are looking to catch up over a bottle of good wine and a dinner that was designed to be enjoyed over multiple courses? Make a reservation in the dining room– preferably on the wall opposite the window!
Want to ensure you get a great seat? Give Colette a call at (803) 957-1994; tell her Megan sent you!
What to order: Start with their signature– a flirty Bodhi Blue Martini. This vodka martini is mixed with homemade simple syrup, a little lime juice and Anchan (aka butterfly pea flowers which gives it its bold blue color) to create a naturally sweet treat for adults. Want something a little more complex? Order the "No Name Cocktail" (though it can't be found on the menu) it has homemade hibiscus syrup, tequila, dry Curacao, simple syrup + lime juice. Not in the mood for a cocktail? Bodhi prides themselves on their hidden gems, impeccably flavored wines by the glass (or bottle if you choose) that would satisfy any "wine snob", but are reasonably priced. Their red hidden gem is Bellacosa's full body Cabernet from Napa Valley and a light, citrusy Bordeaux white by Chateau Les Fleurs du Lac. Both are fan faves!
Their dining experience was created to be enjoyed over many courses + many hours (a little exaggeration, but not really). While you can't go wrong with any appetizer, you CAN NOT leave Bodhi without trying their Baby Pork Ribs–trust me! Braised for five hours with honey whiskey sauce, this plate is fingerlicious!! The white tablecloth + attentive servers may make you a little weary of using your hands, but these ribs are so tender that they fall right off the bone and using a fork + knife would be a bit of a disservice to them. Just go for it, but be prepared to crave these suckers days after you've left. Another must-try app are the Toong Tongs. A traditional Thai delicacy that's been around for hundreds of years, these "golden bags" were originally reserved for royals. The little pastry pockets are stuffed with chicken, chestnuts, Shitake mushrooms + sweet chili sauce that all come together to create a punch of flavor in one quick bite (ok maybe two).
Deciding on a main course will prove to be your biggest challenge because they're all just SOO good. Bodhi goes above + beyond to create each plate like a work of art and that's portrayed in their presentation, and of course the taste. They've categorized the menu by meats: beef, duck, pork, chicken, scallops, sea bass, salami + shrimp Pad Thai. I chose the Chicken plate, because I'm a sucker for potatoes, and IT DID NOT DISAPPOINT! Not only does it include potatoes two ways (fried + pureed), the chicken is prepared using a technique you'll typically only find in fancy French restaurants-Roulade (which just means rolled). Chef Nivit flash fries the skin for an unexpected flavor and your server gracefully pours Massaman curry on top once it arrives at the table. The entire dish is a full sensory experience that is worth of an IG Story slide (or two)!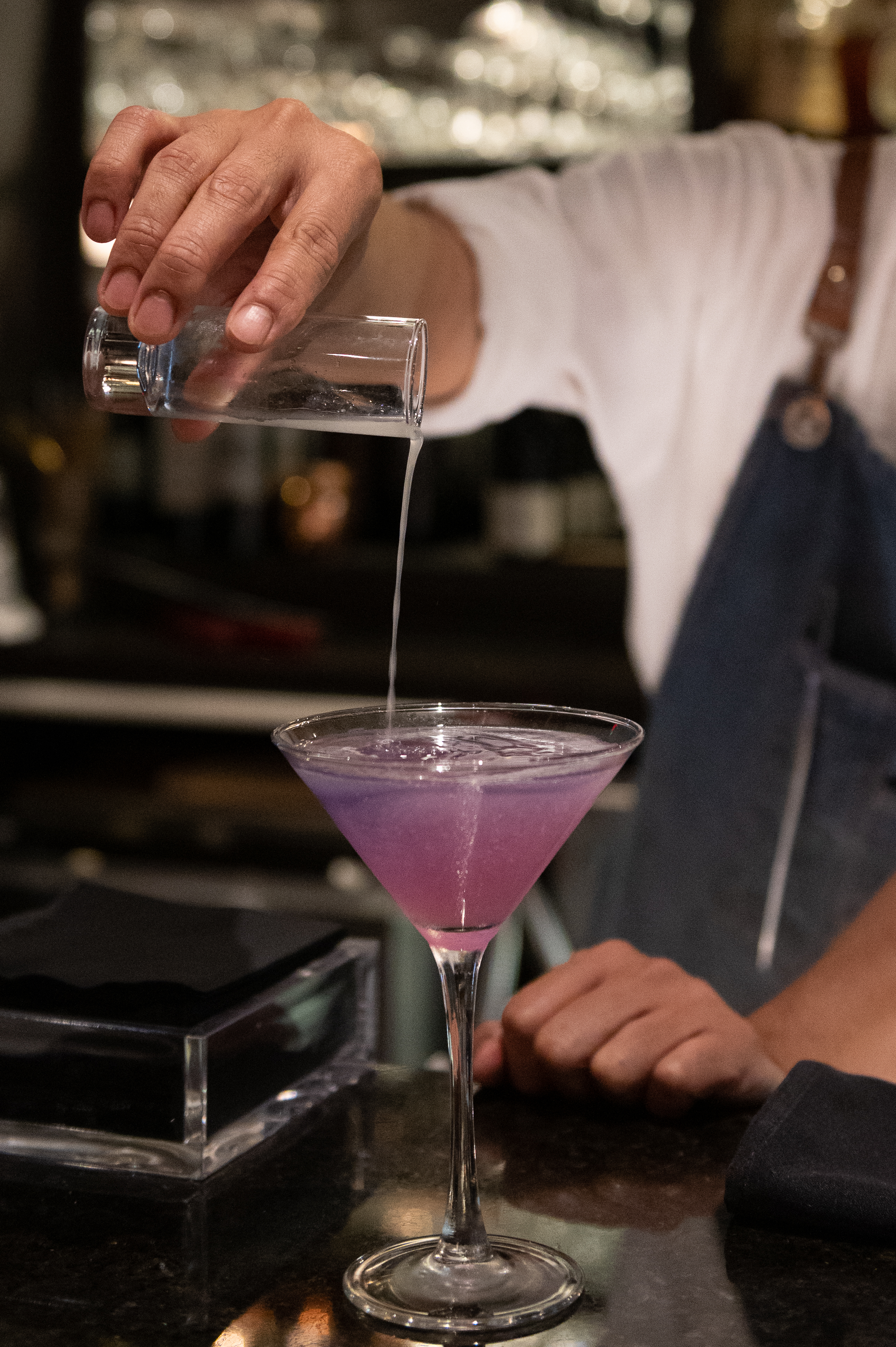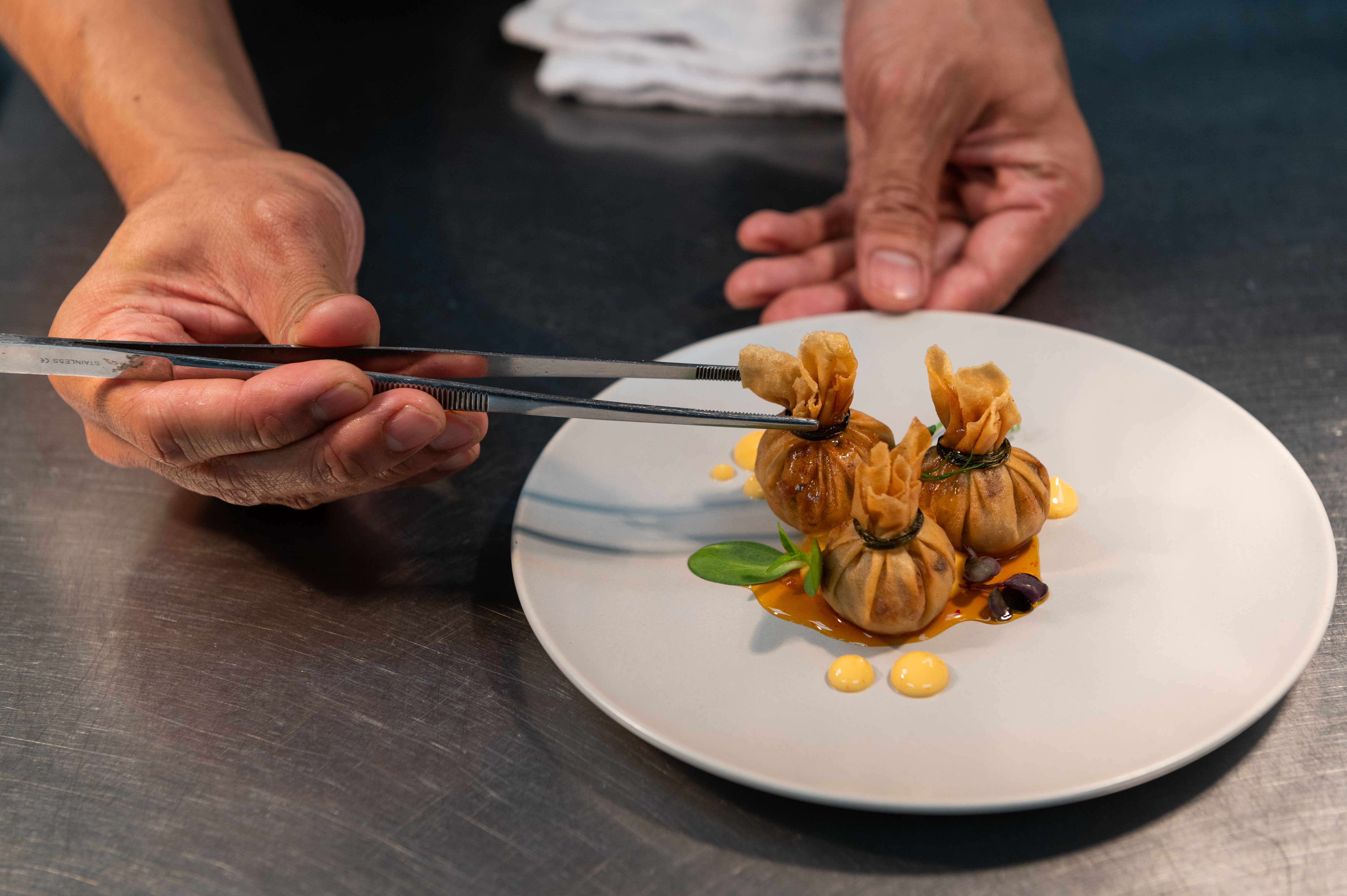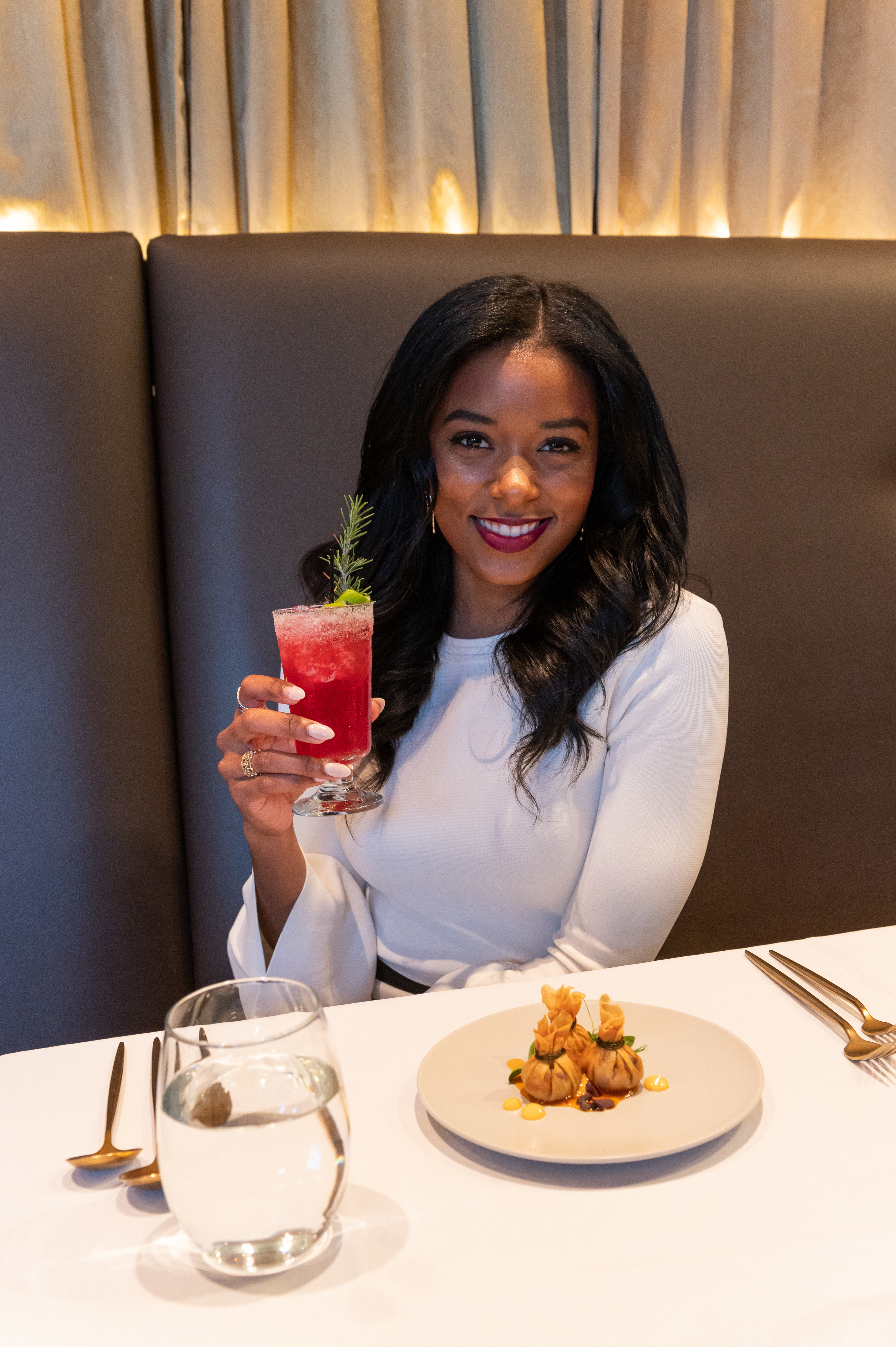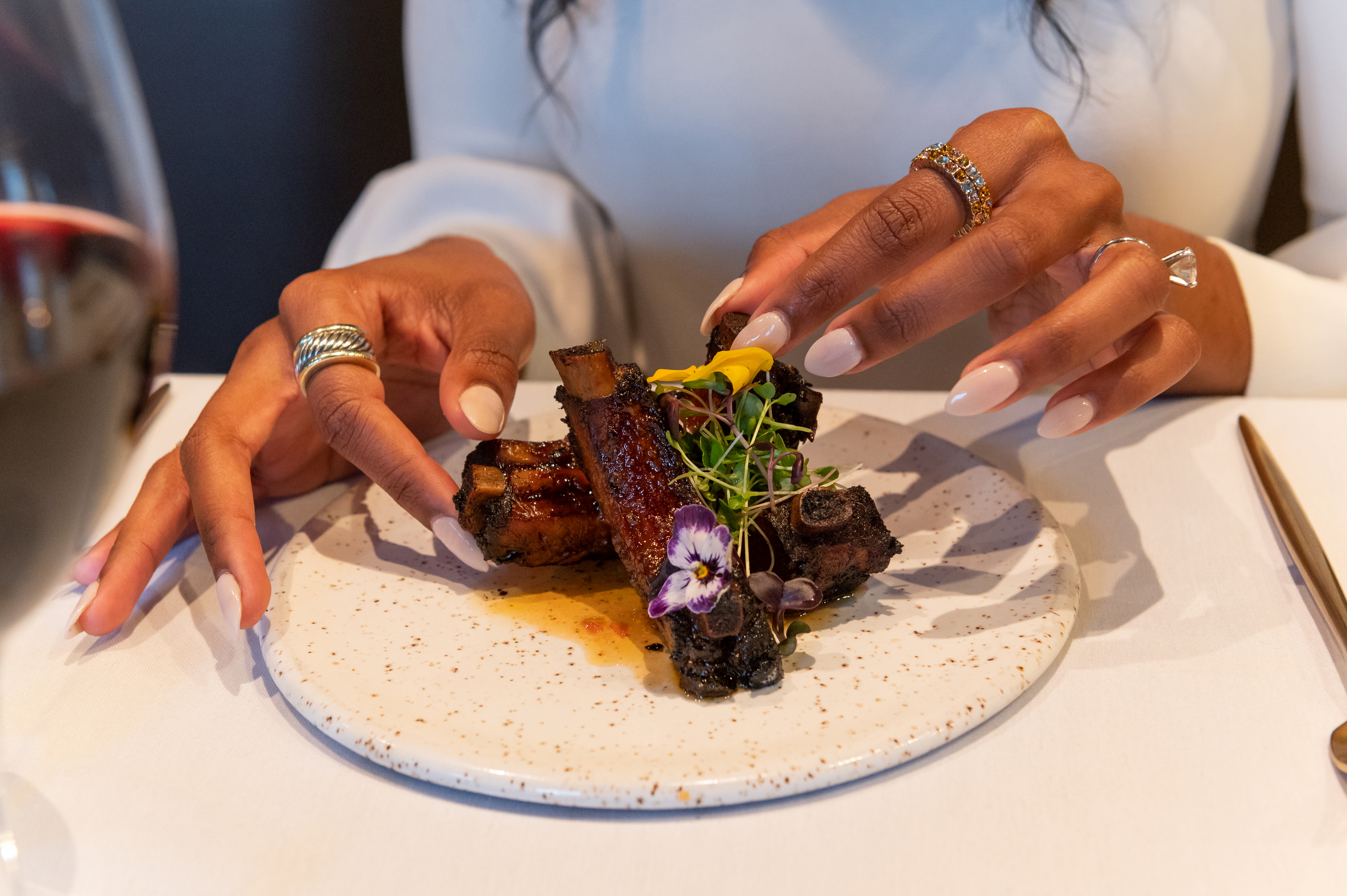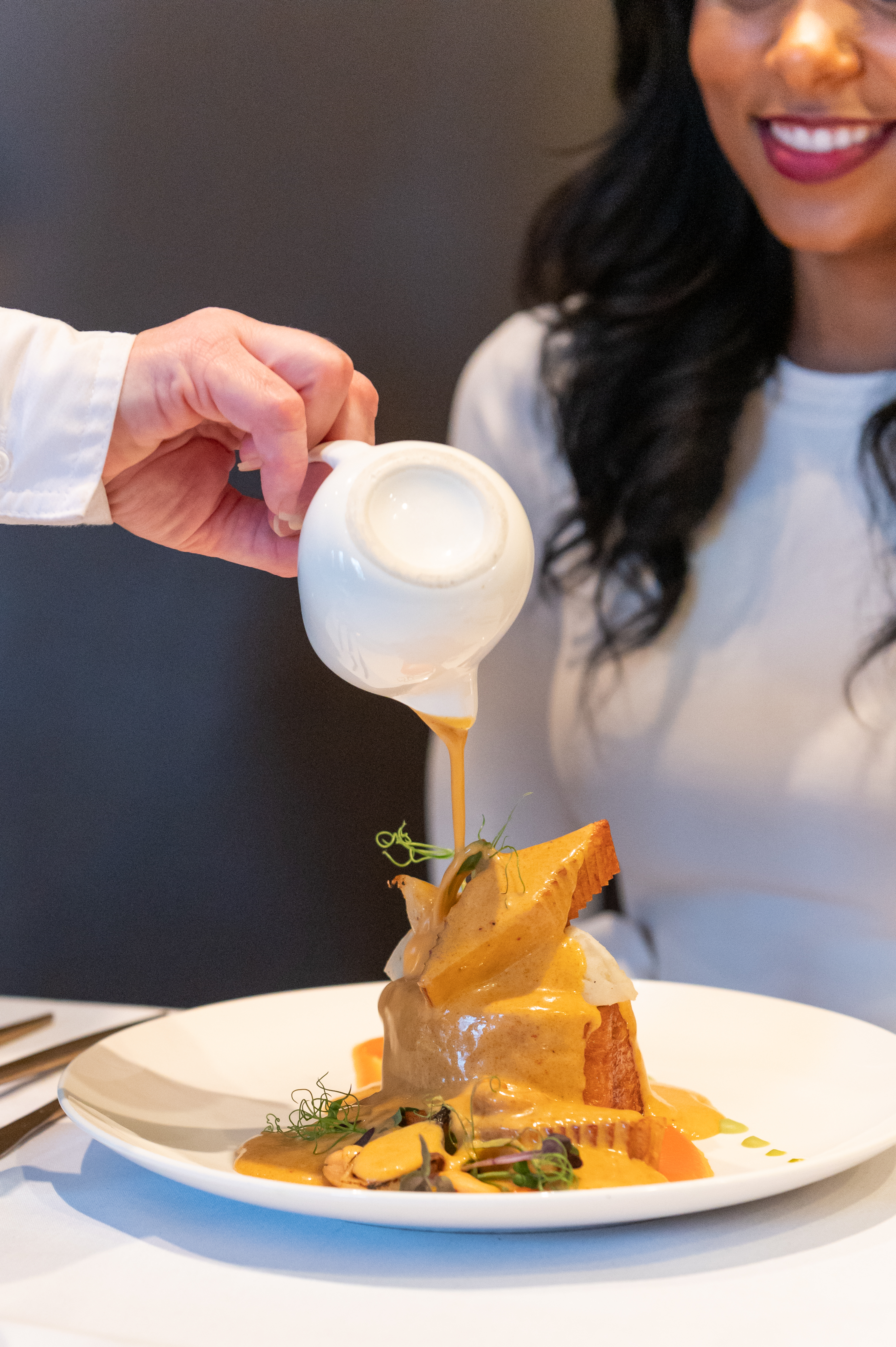 ♥ Visiting Columbia, SC for the first time (or for the first time in a while)? My friends at Experience Columbia SC have complied everything you could ever need to know for your trip. Find a full list of things to do here + a curated list of every other dining option here!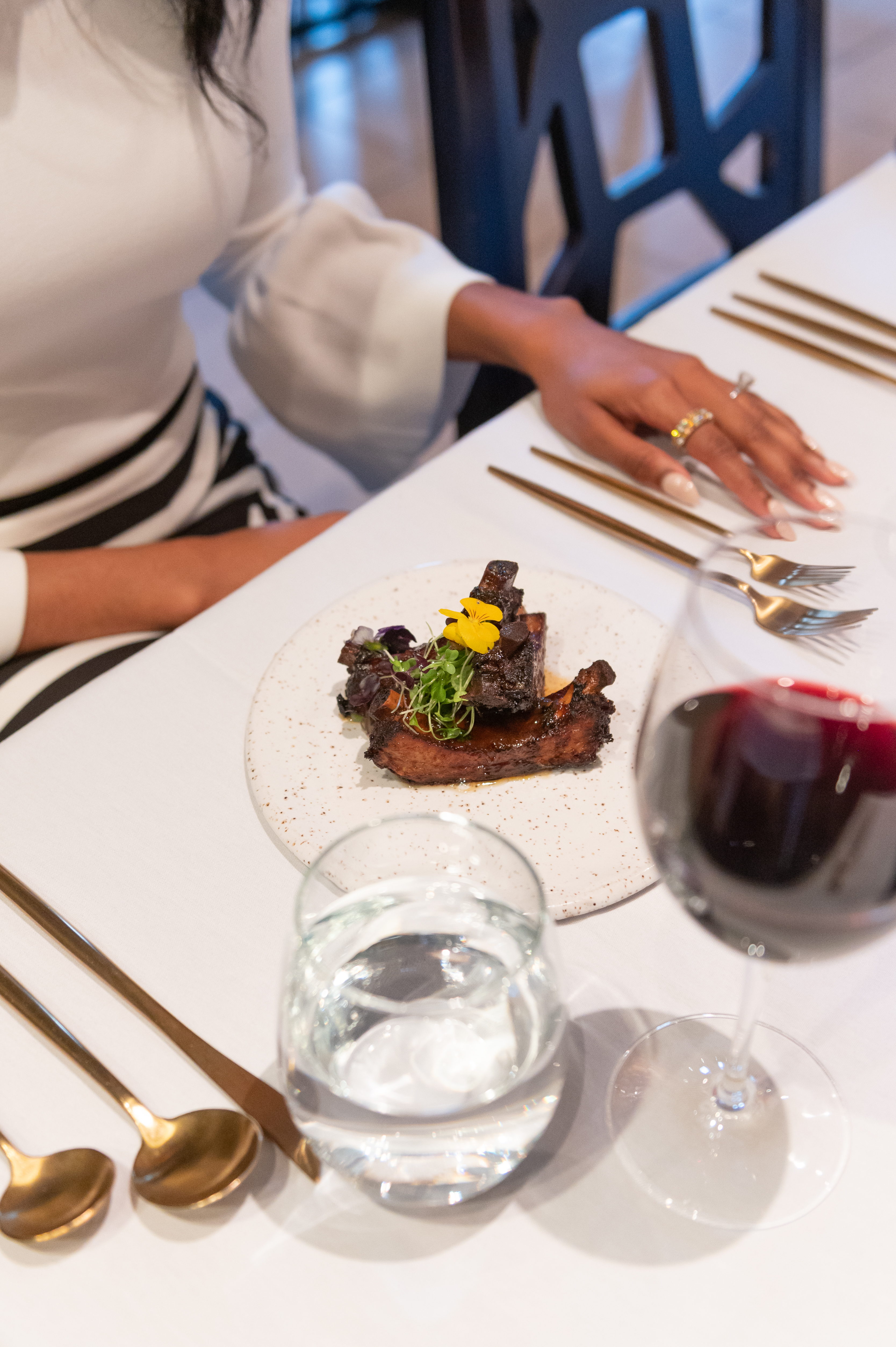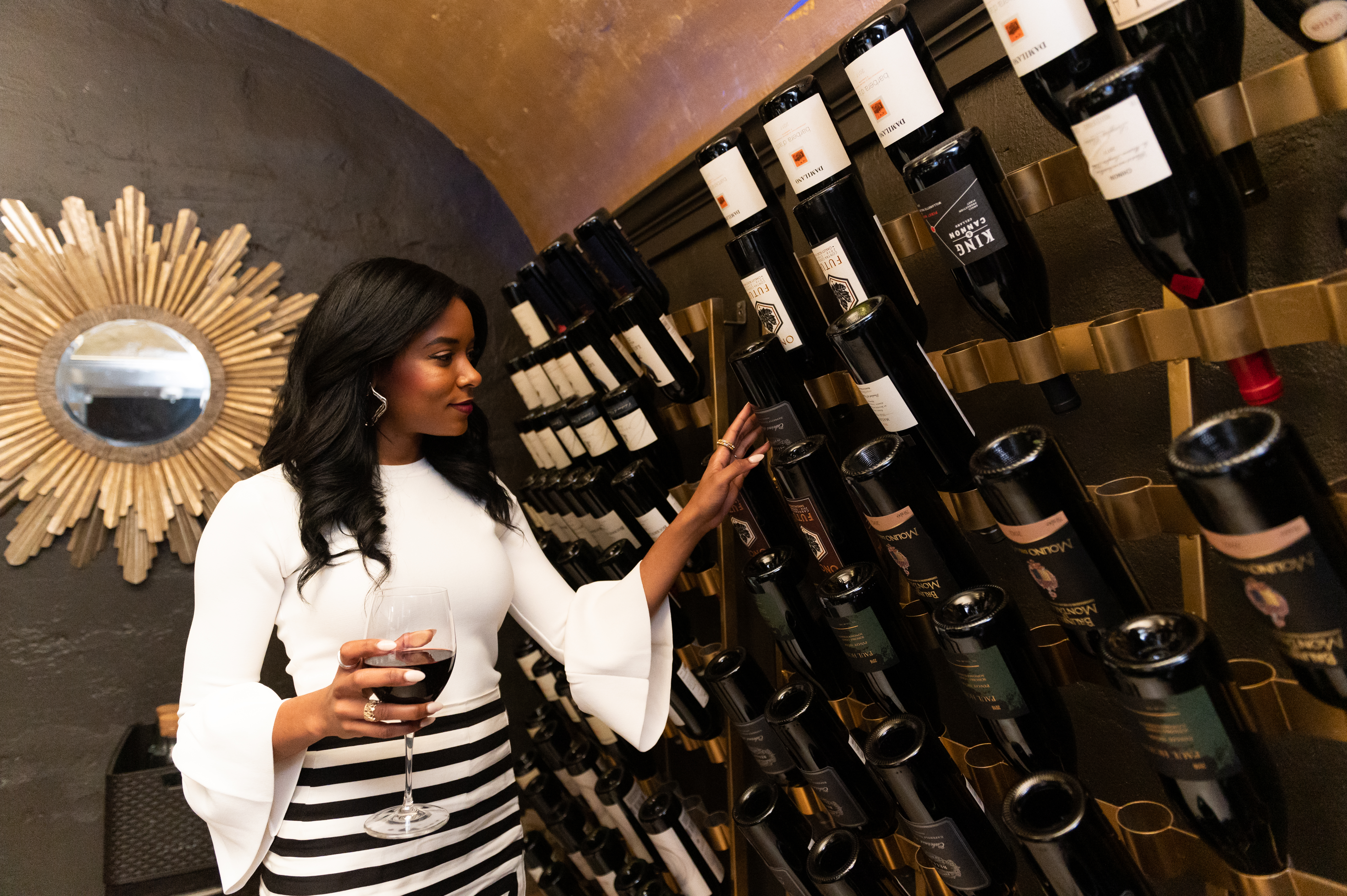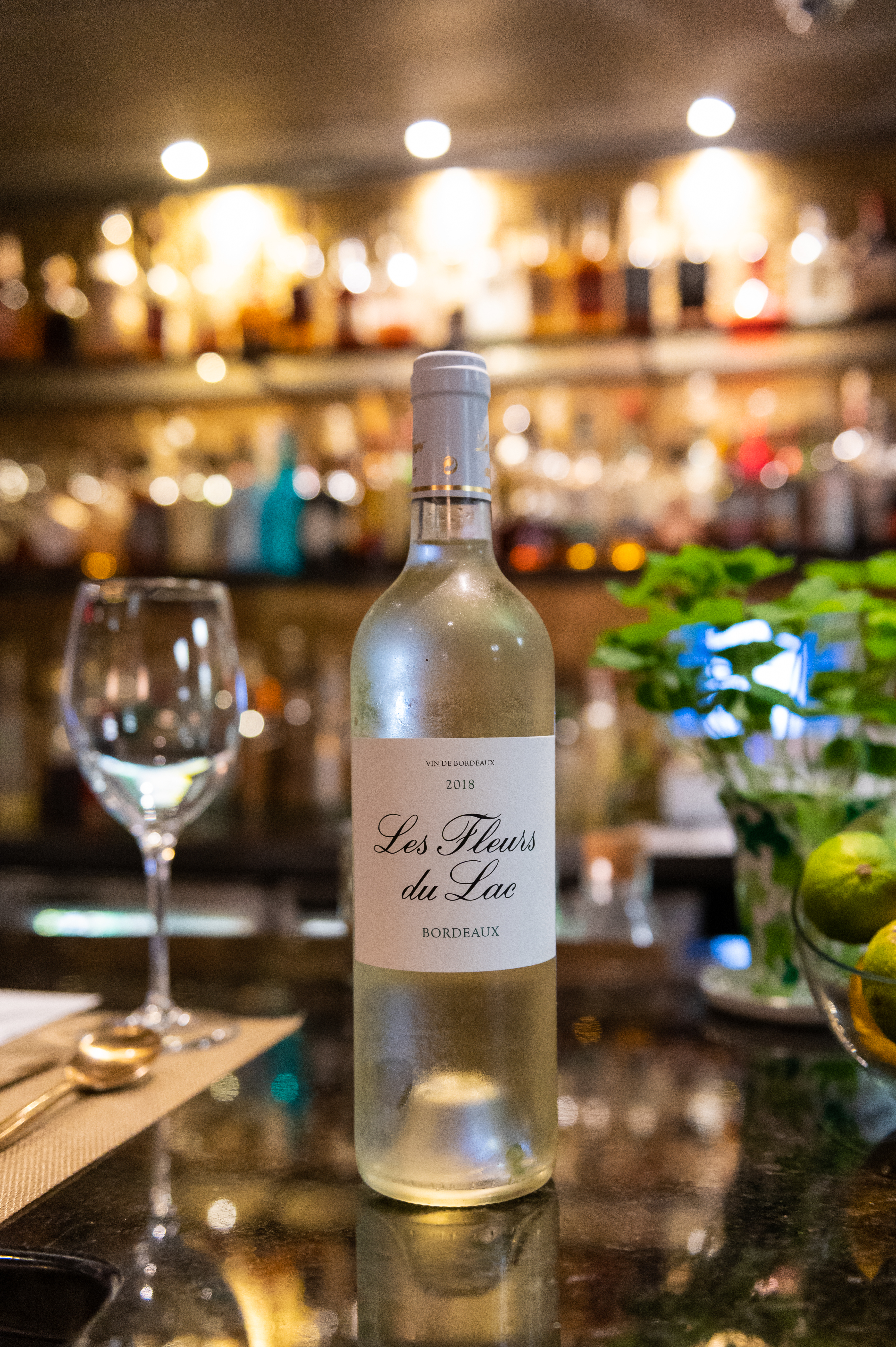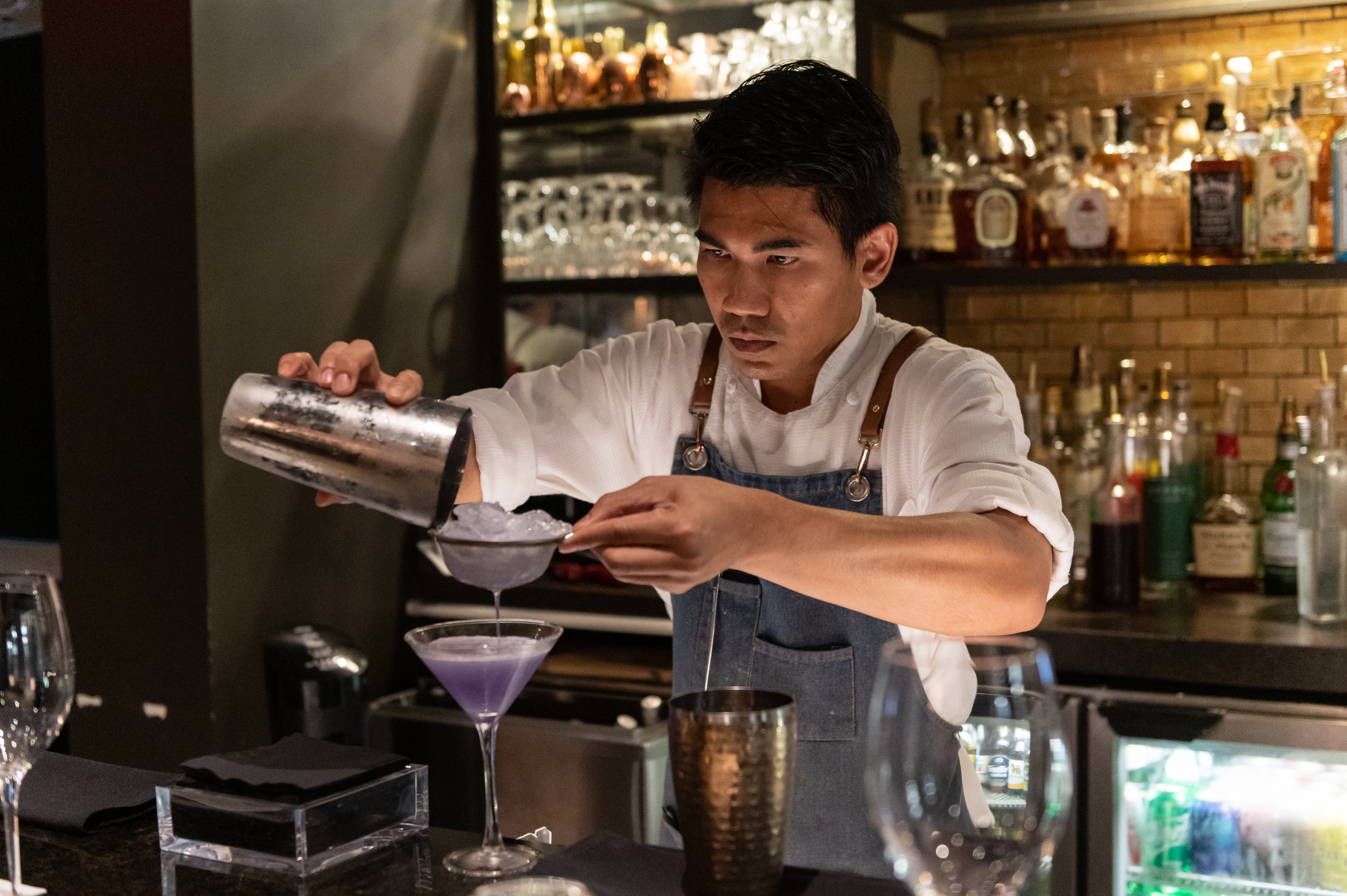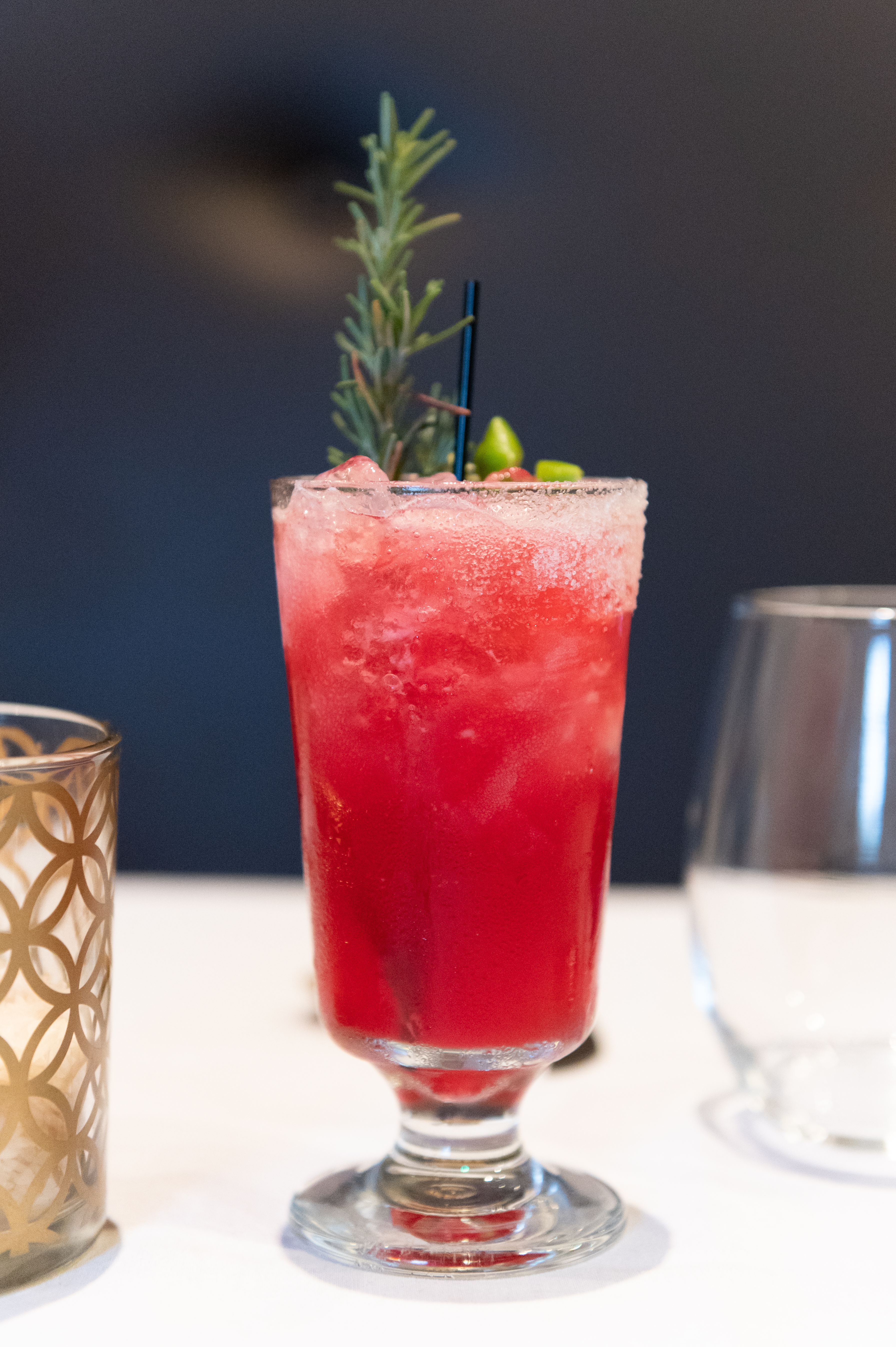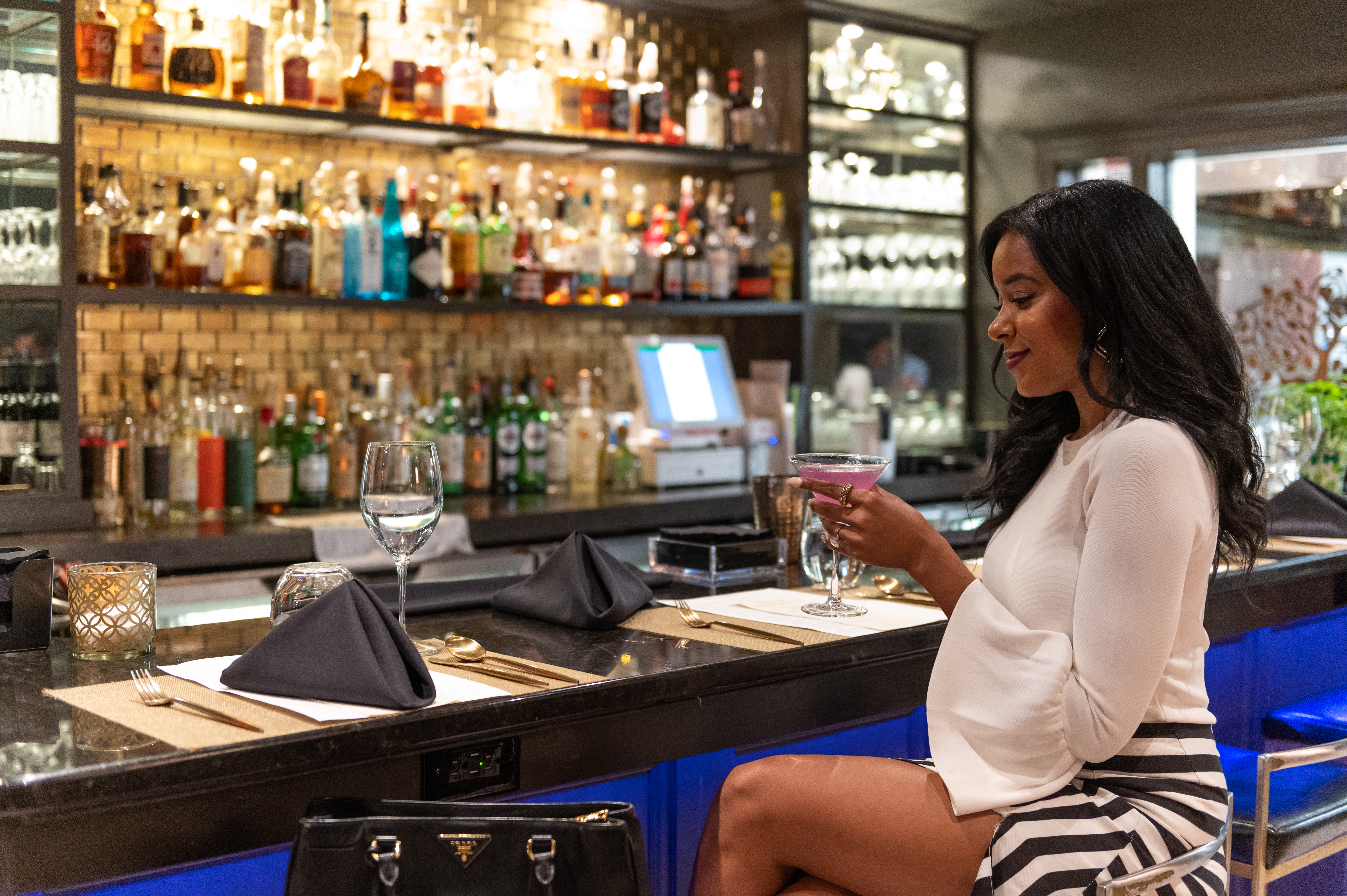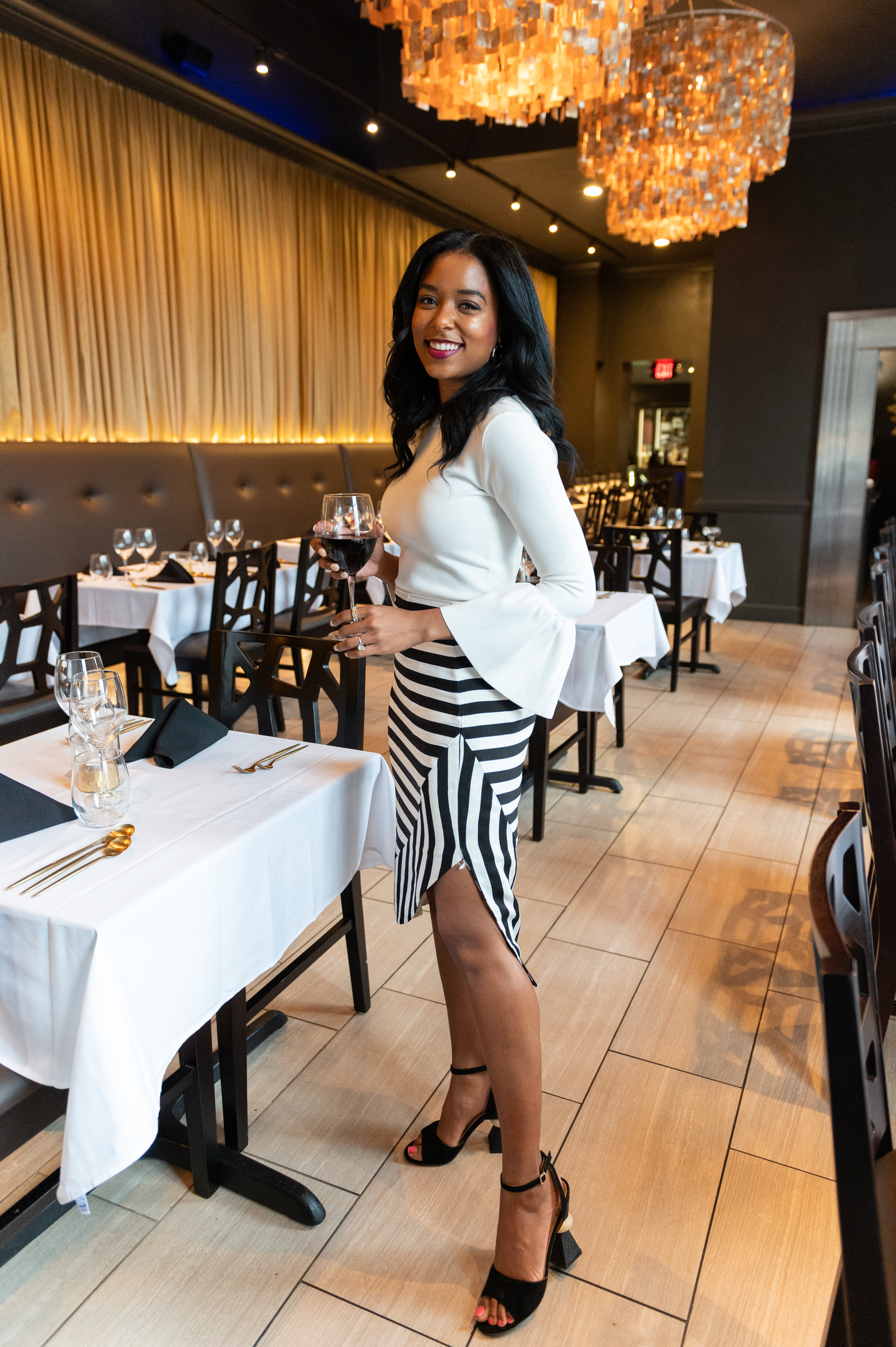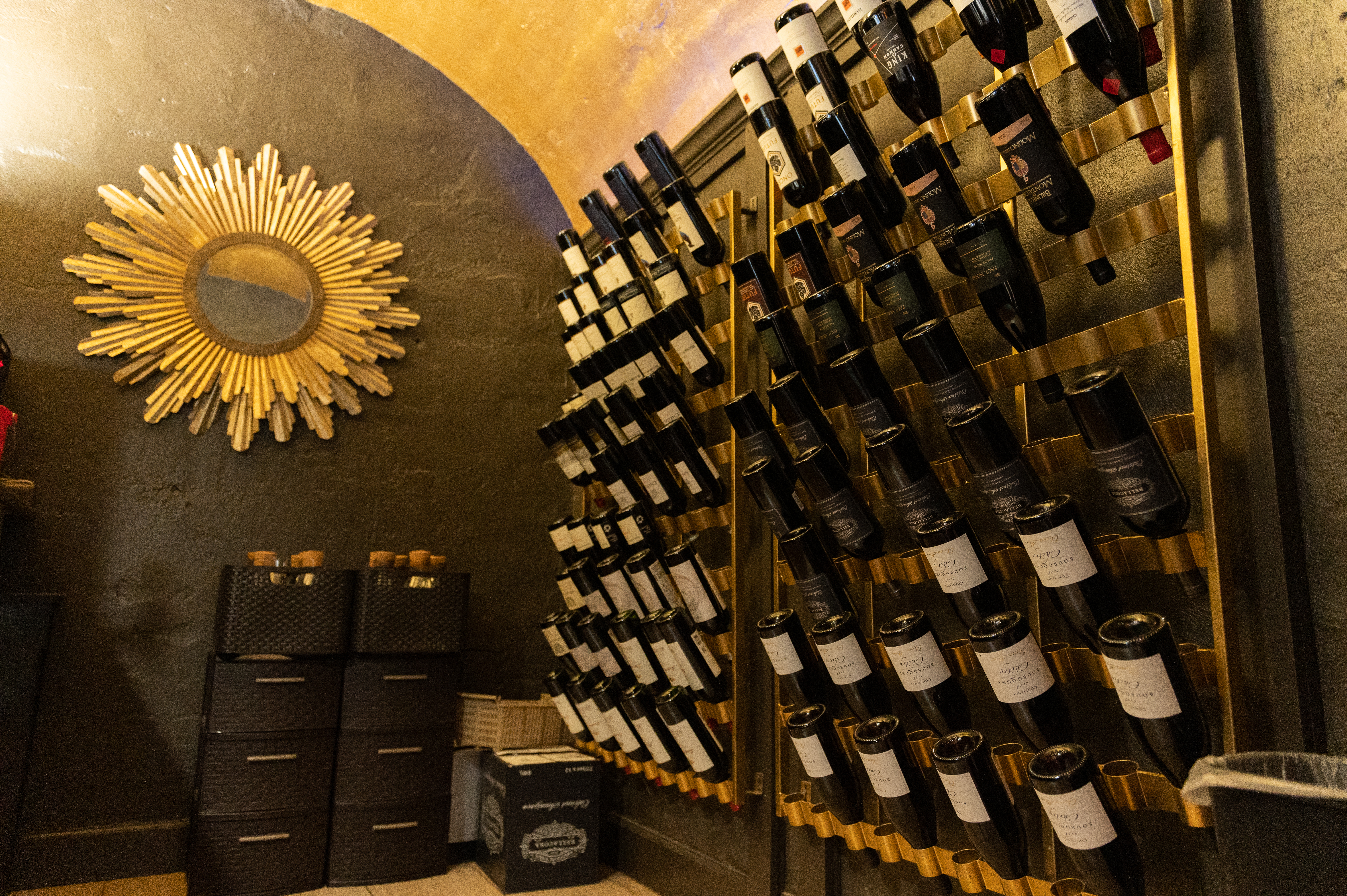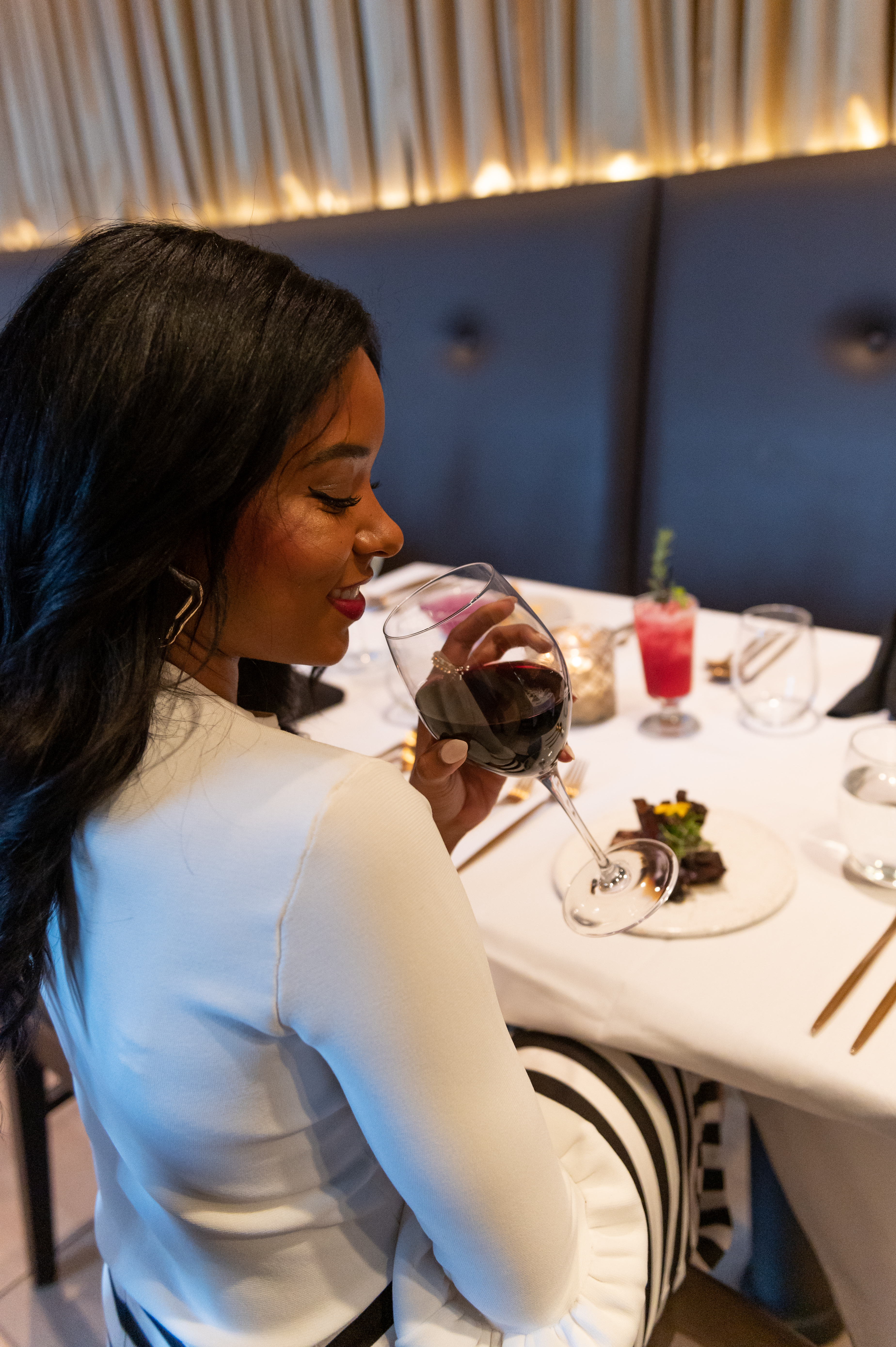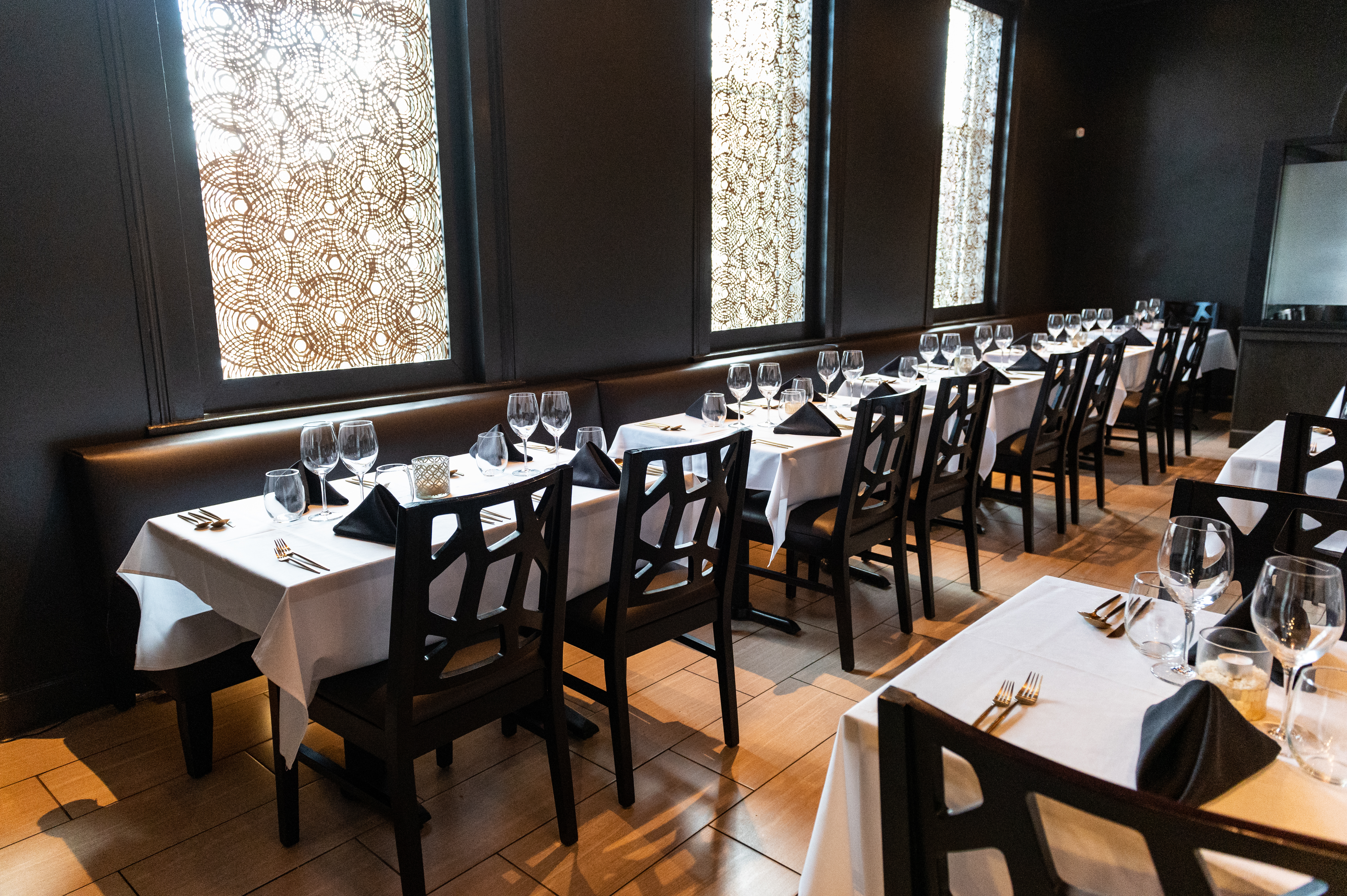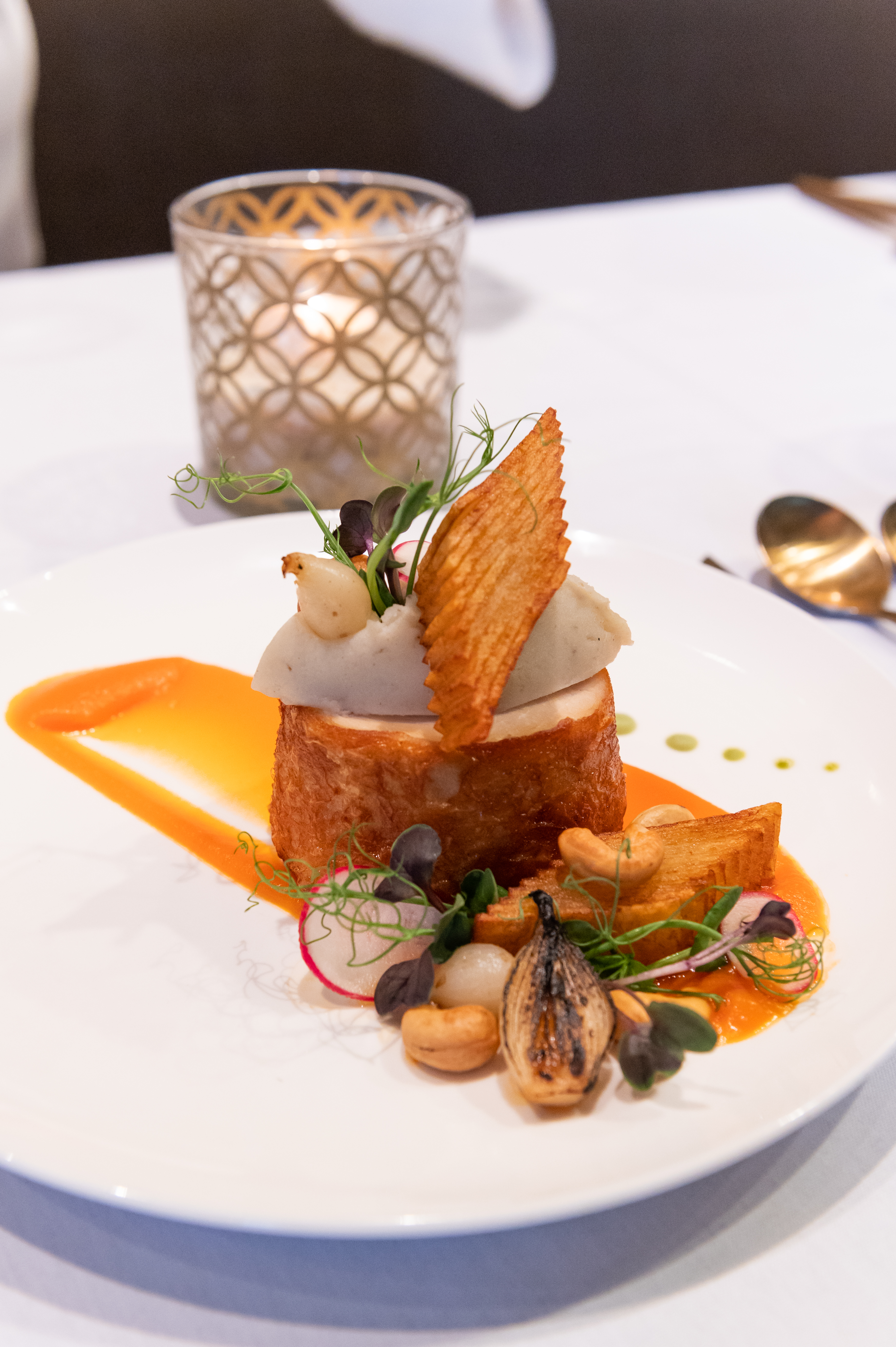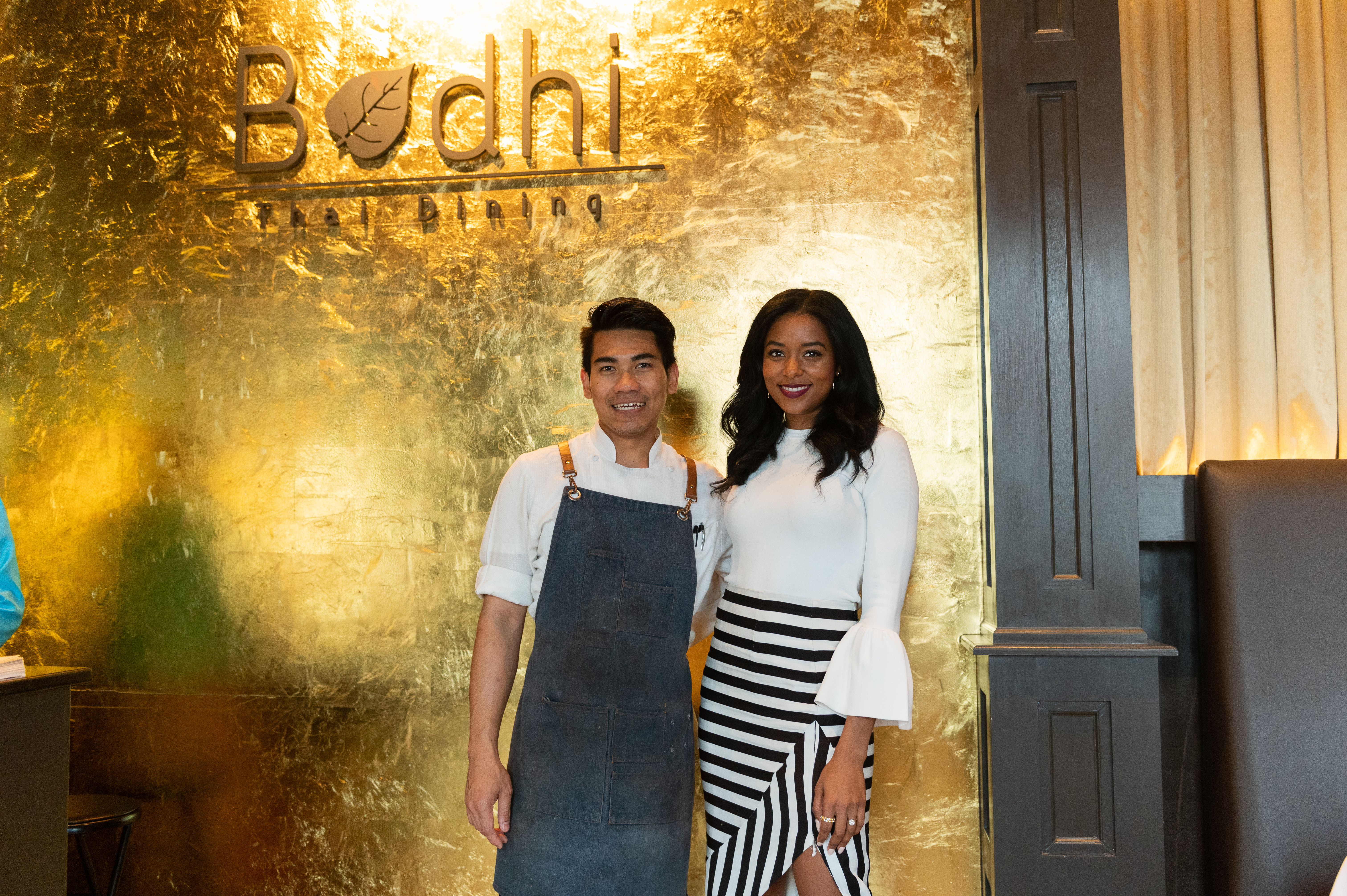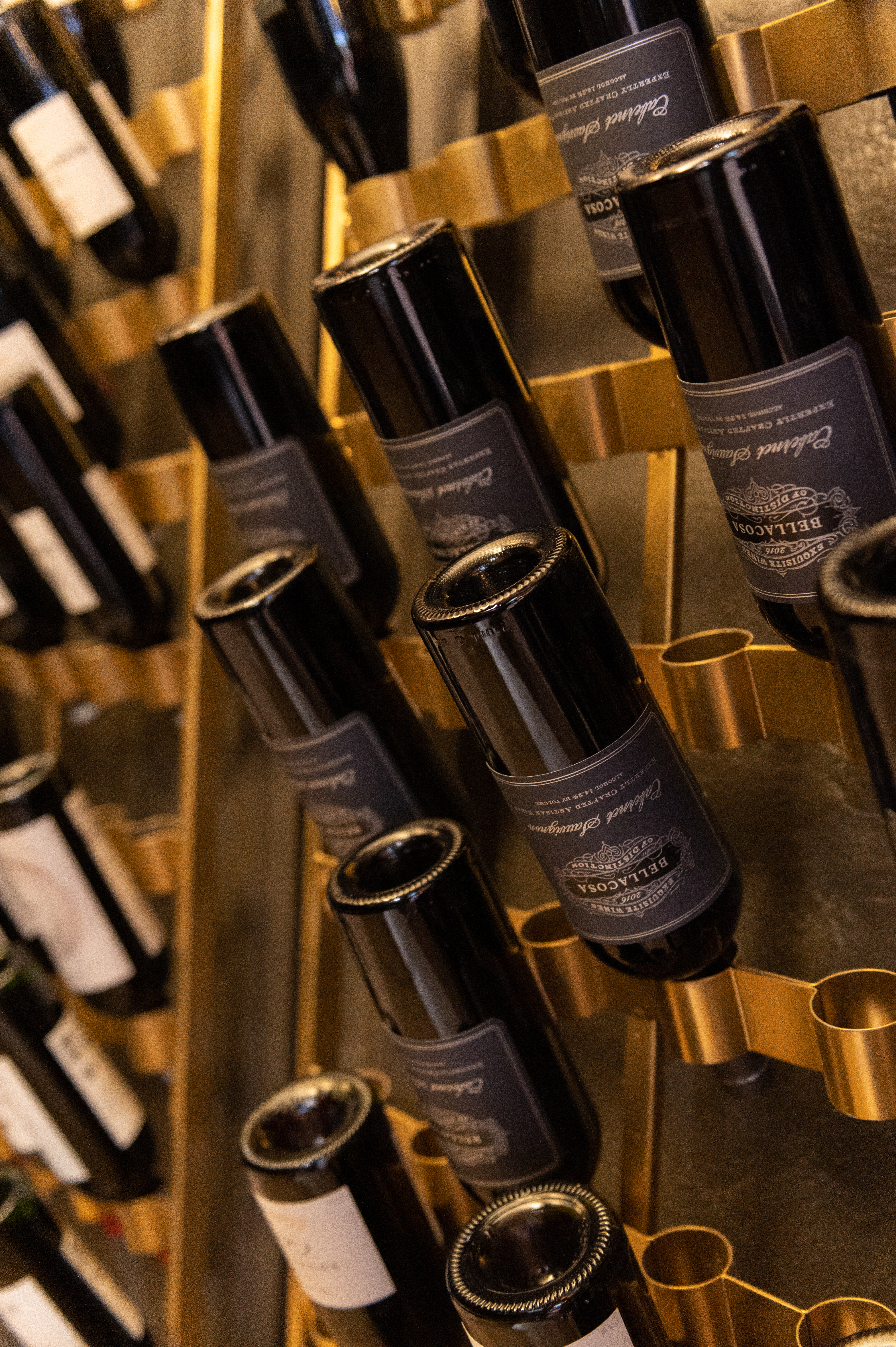 Photos: Crush Photography
*This post was sponsored by Experience Columbia SC, but all views are my own!*