Back in 2013, while competing for the title of Miss USA, I became super close to three other titleholders: Alabama, Nevada, and Illinois. So now every year around the pageant we make it a point to reunite and catch up! So far we've had Miss USA reunion trips in Miami, New Orleans, and even back in Vegas.
We're also lucky each other to get to see each at different times in the year. Through those trips I have successfully visited each of their new hometowns and seen those cities from their eyes. This year, since a few of us had a conflict with the actual Miss USA pageant weekend, we decided to meet up the weekend before…and this time we chose my hometown, Charleston!
I'm always a little nervous to play host when people come to visit my hometown because I feel so responsible for their perception on the city. So as soon as we made Charleston our next destination I began creating an itinerary.
So if you're looking to have a girls weekend in Charleston, or just planning a visit for you a you significant other here are a few highlights from our trip aka the things I feel like everyone should do on their first trip to Charleston (that aren't too cheesy or touristy).
********
For most of the girls this was their first time ever in Charleston, so I really wanted our kick-off location to leave the best first impression! After a lot of thought, I decided to take them to Élevé, the rooftop restaurant at top of the Grand Bohemian Hotel. I knew from there they couldn't help but fall in love with Charleston after seeing the harbor, the Arthur Ravenel Jr. Bridge, and the dozens of church steeples sprinkled about the Holy City skyline. For about and hour we laughed and caught up while we drank a few rounds of champagne. Our server was super friendly, as were the other guests on the rooftop. I really don't think I could have chosen a better place to launch our girls' weekend!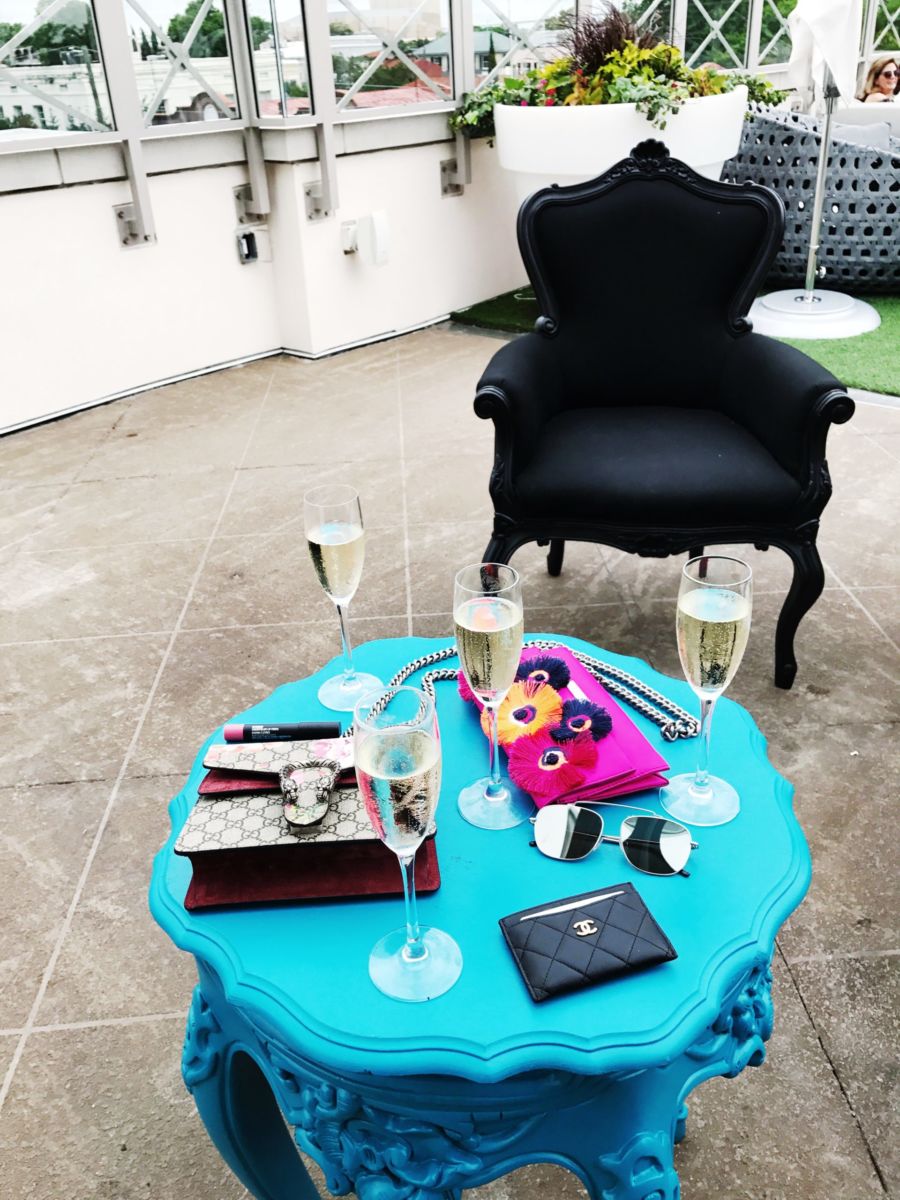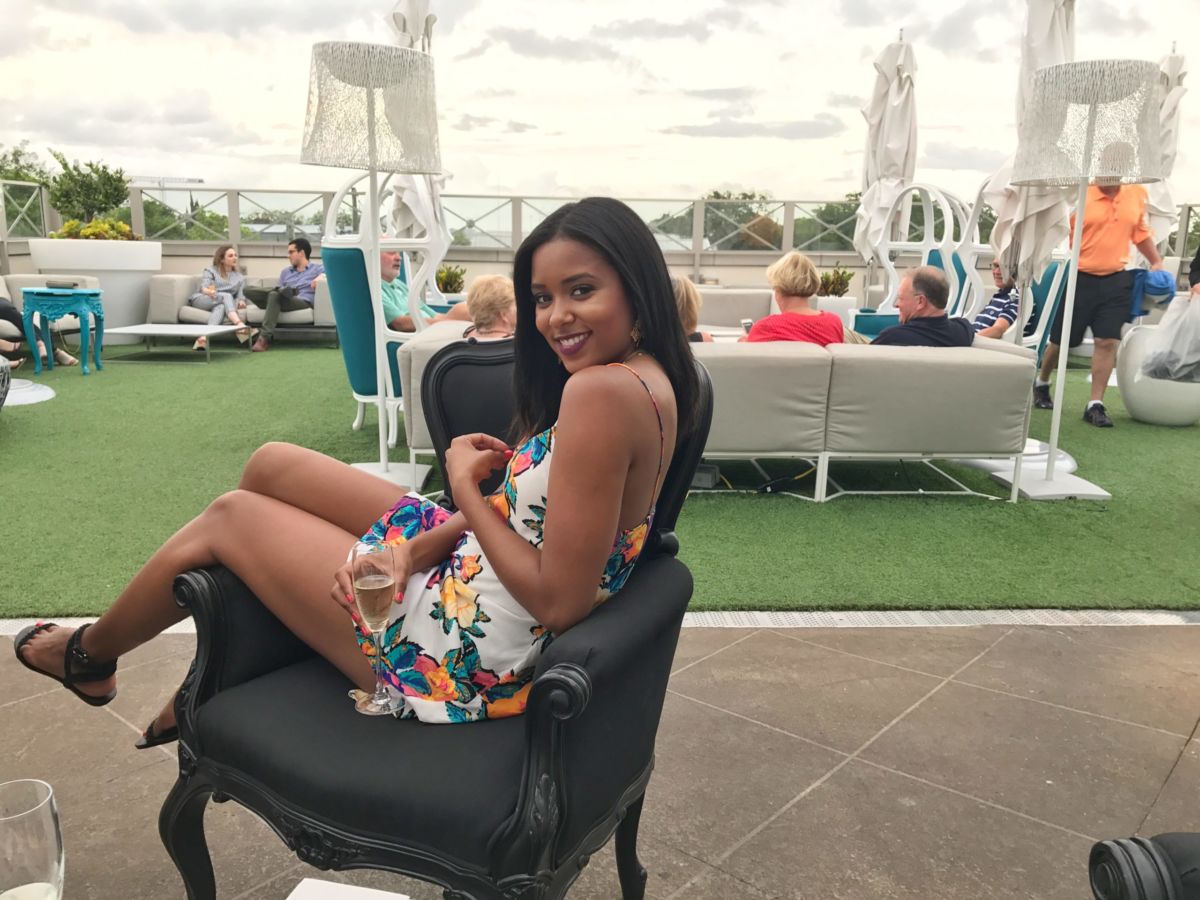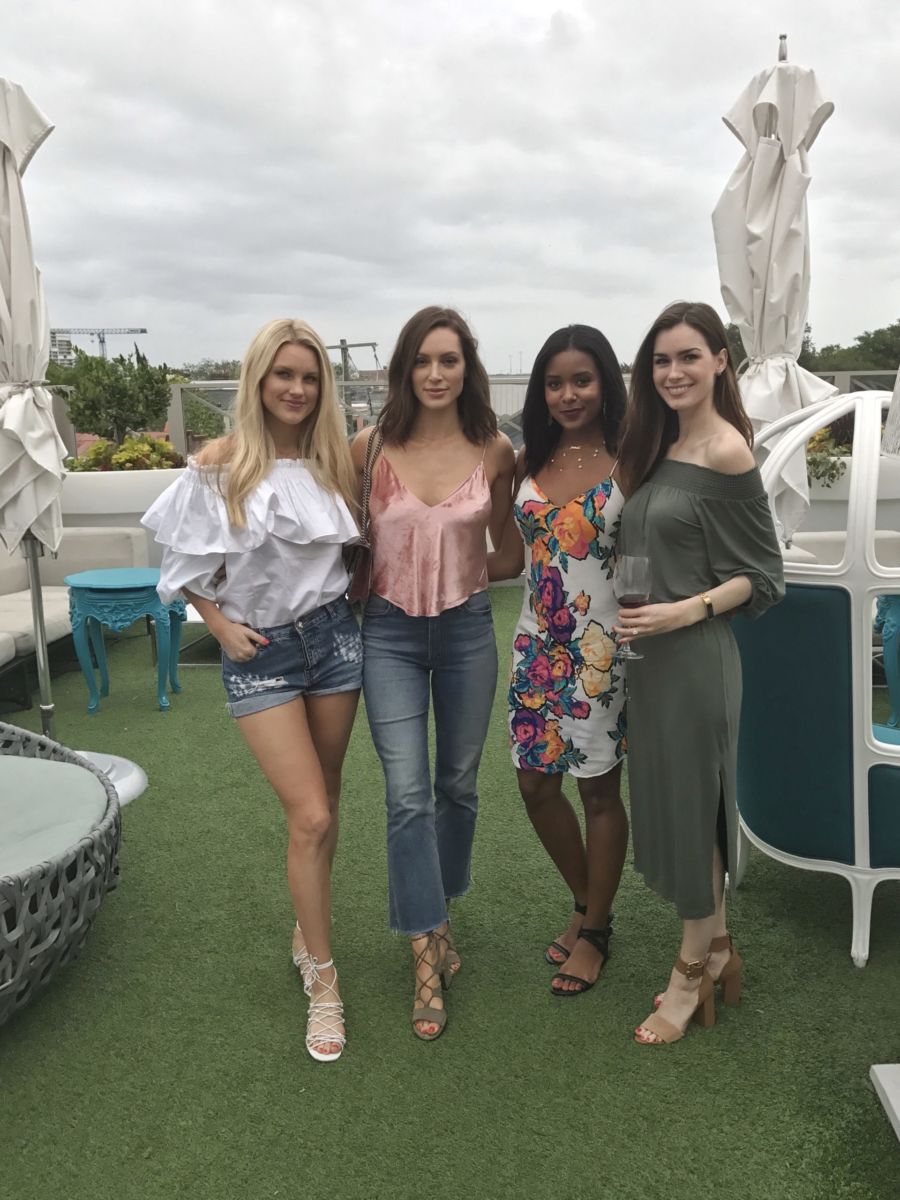 For dinner that night we ate at Magnoilia's ….because I really wanted each of them to experience one of my absolute favorite dishes in all of Charleston–their downsouth egg rolls (if you haven't had them go…NOW)! After feasting on two orders of the egg rolls, a few glasses of wine, and classically Southern entrées, I felt pretty satisfied with their introduction to Charleston.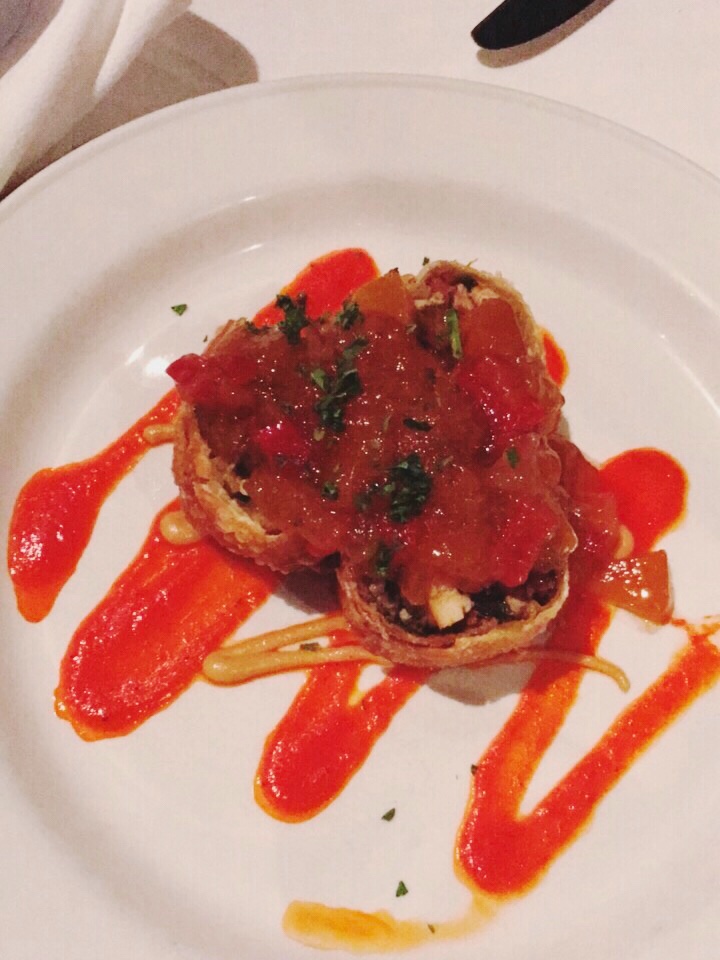 I had planned for us to take a ghost tour that night after dinner, but a thunderstorm came through forcing us to cancel. Instead, we headed over to the bar at Hall's Chophouse for another glass of wine. True to form, the restaurant had all but cleared out, while the bar still had a great crowd.
The following morning, we woke up and had breakfast at local favorite, The Park Café. I always love eating here because its so quaint and cozy and tucked away so it feels like a secret gem. That morning the weather was perfect so there were tons of people on the patio, but we chose the table in the corner by the window. What to order: a chai tea latte with almond milk, the avocado toast, and the fried egg breakfast sandwich.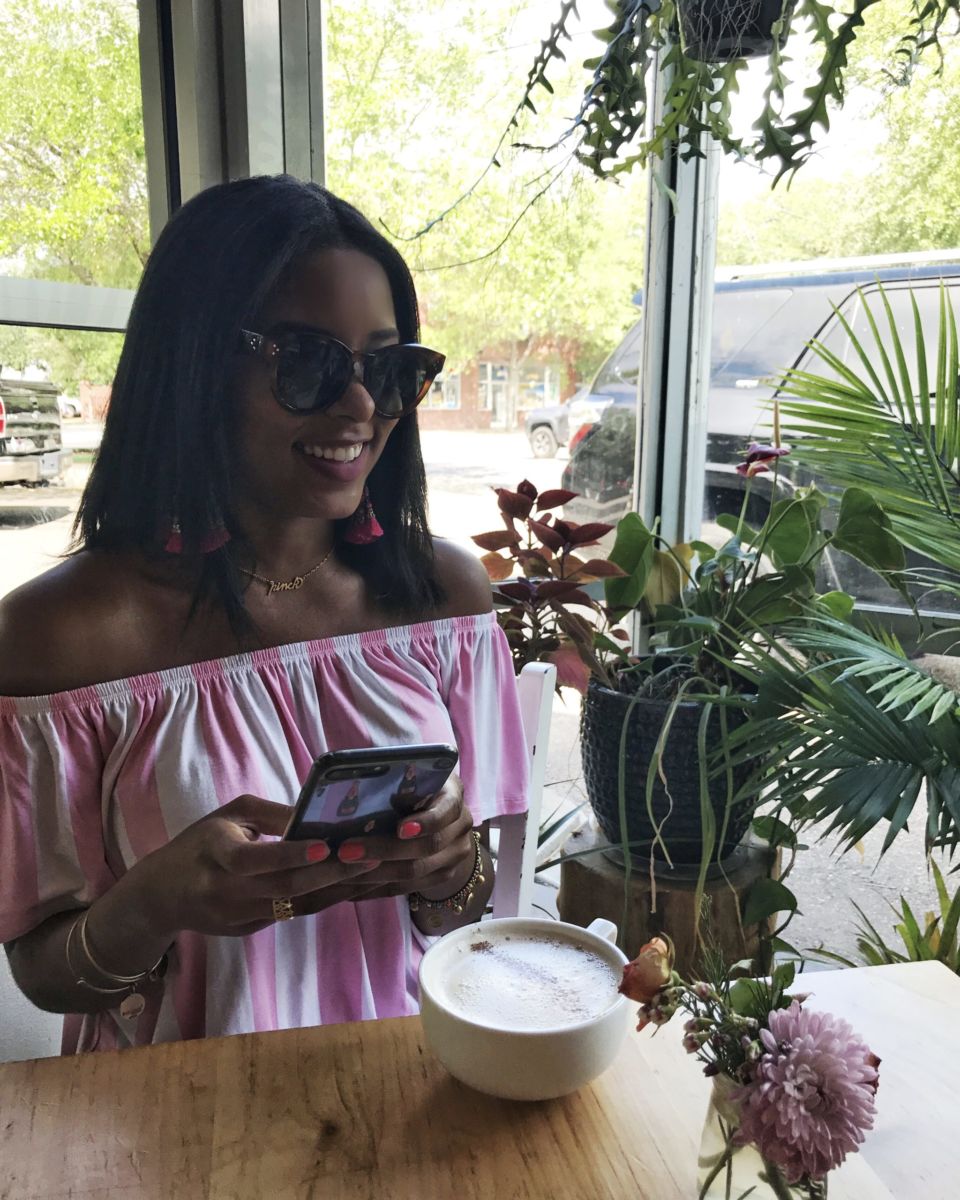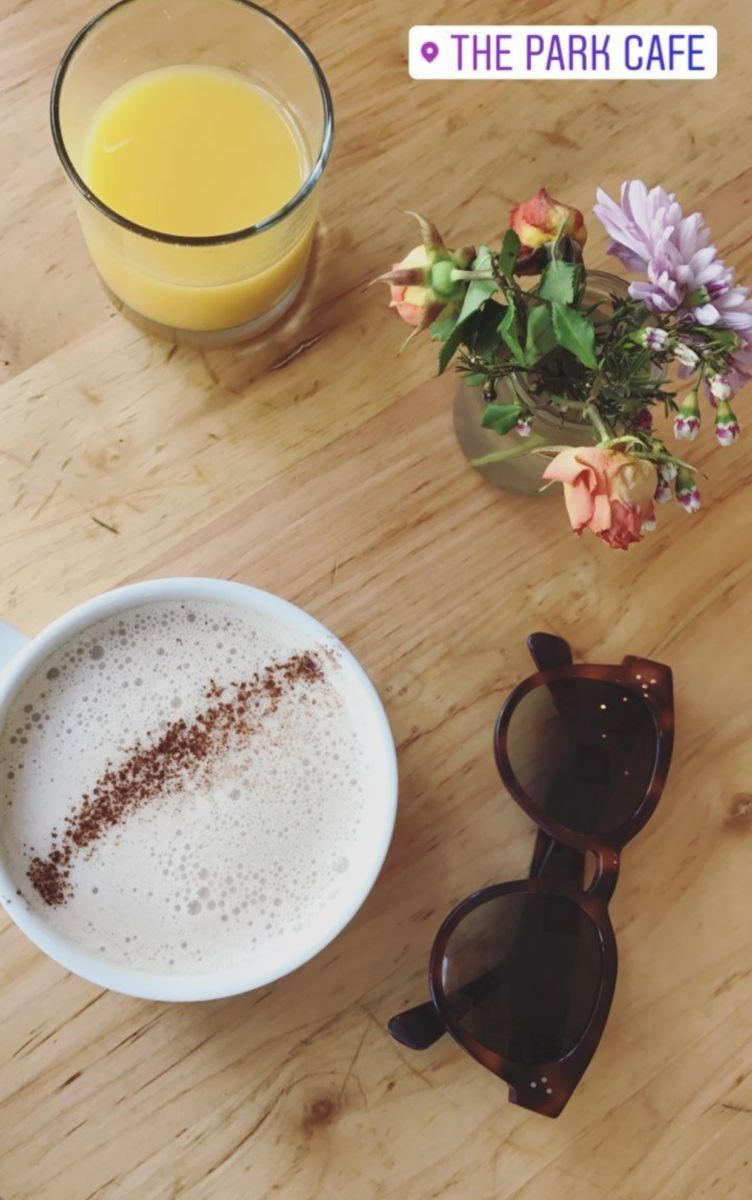 We spent the rest of the morning relaxing and getting pampered in Mt. Pleasant at The Woodhouse Day Spa, before heading to Husk for lunch. I make it a point to always take visitors to Husk because I love the idea of dining in a beautifully restored Victorian-era home. The fact that they serve delicious meals from locally sourced ingredients and James Beard "best chef" winner, Sean Brock, was the original executive chef are good reasons too.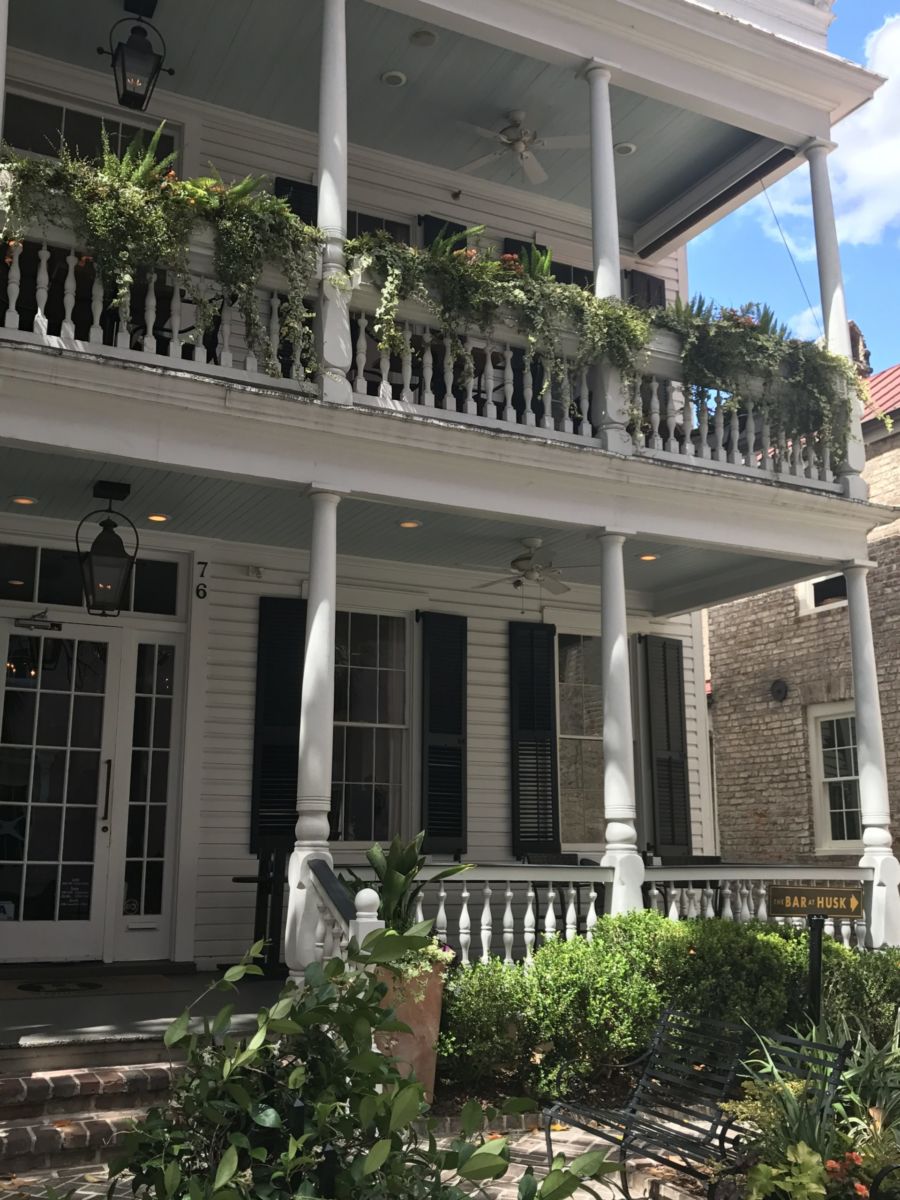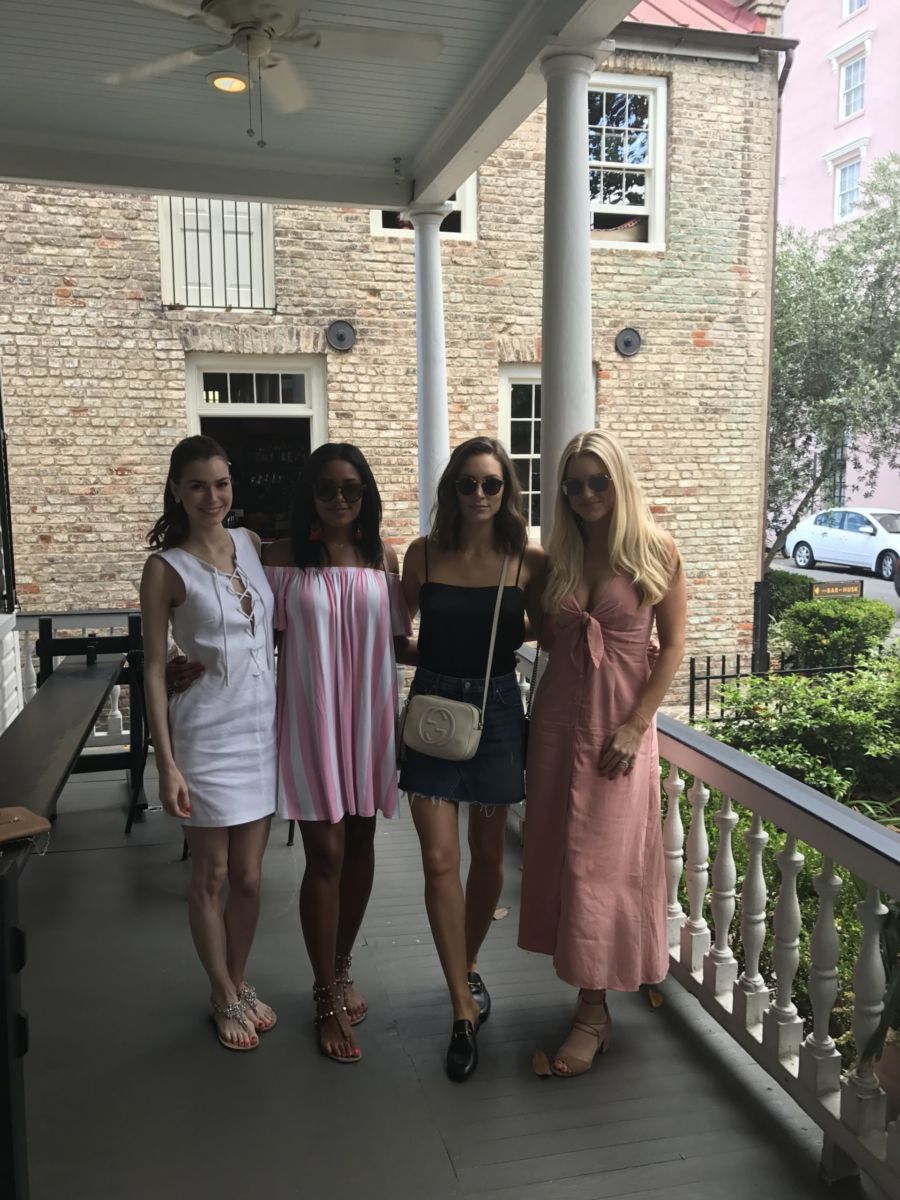 For the next couple of hours we walked around King Street (making a point to stop into the newly renovated Hampden Clothing) and the Market before returning to our AirBnB and getting ready for dinner —we ate a lot this weekend LOL.
That night was Cinco de Mayo, so a Mexican themed dinner was in order! Unfortunately for us, that night was also like 50 degrees (which is so uncharacteristic for the season) and nothing we did was going to be able to make up for that. We sat (and froze) on the back patio of Taco Boy, but they were having their annual Cinco de Mayo party (complete with sombreros) so there was no way we could pass that up. Thankfully, their margs, queso, and tacos made the best of the abnormal weather!
We ended the night with a few shockingly, SPICY cocktails at bar at O'ku on Upper King.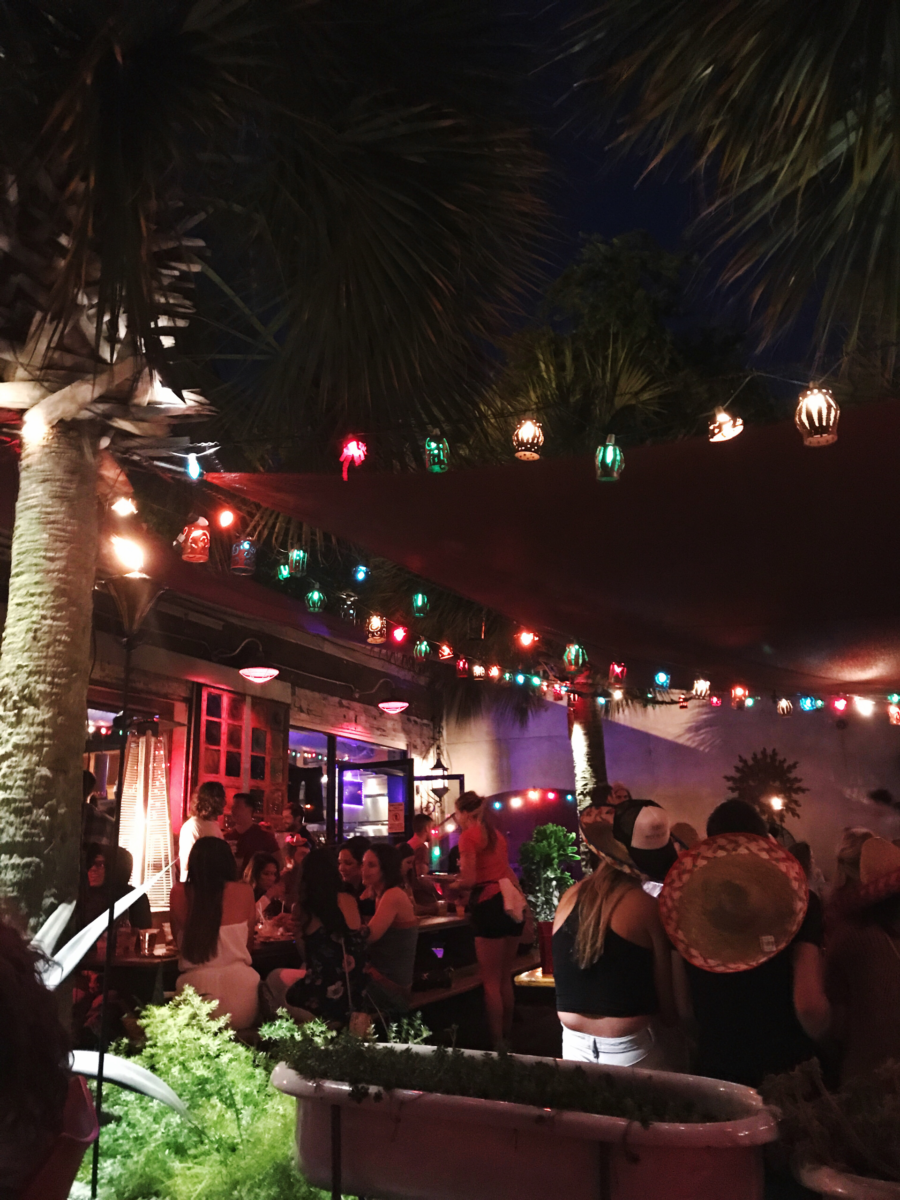 We started the next day on the couch in our AirBnB with mimosas before having brunch at one of my favorite Charleston brunch spots: Poogan's Porch. Whenever I eat there I always order the chicken + sweet potato waffles..and this trip was no exception. I did, however, have the pimiento cheese fritters with tomato jam for the very first time and they were EVERYTHINGGGG. (My mouth is watering thinking about them right now)
Following brunch we swung by super swanky vintage jewelry store, Candy Shop Vintage, where we fell in love with almost everything in there; especially the macaroon trinket boxes. And then headed down the street to the Derby themed grand-opening party at Cannonborough Collective. Cannonborough Collective is a brand new small retail shop that offers local lifestyle brands the opportunity to be featured in a storefront. It is the brain child of Mimi of The Tiny Tassel and Liz of The Charleston Weekender.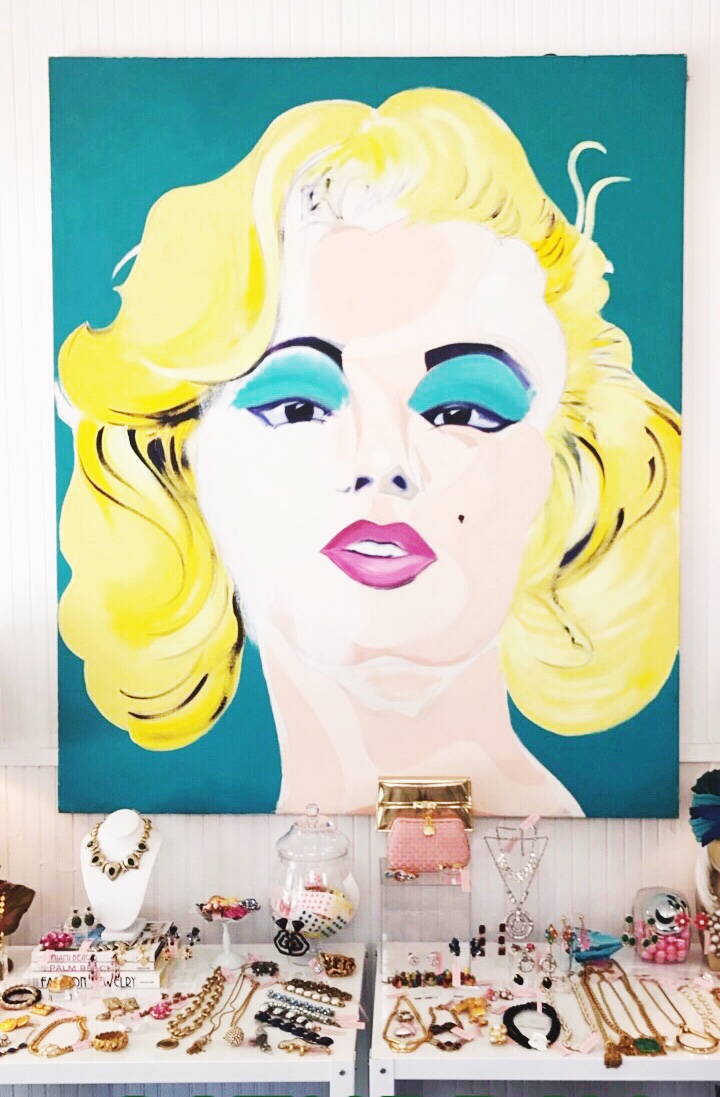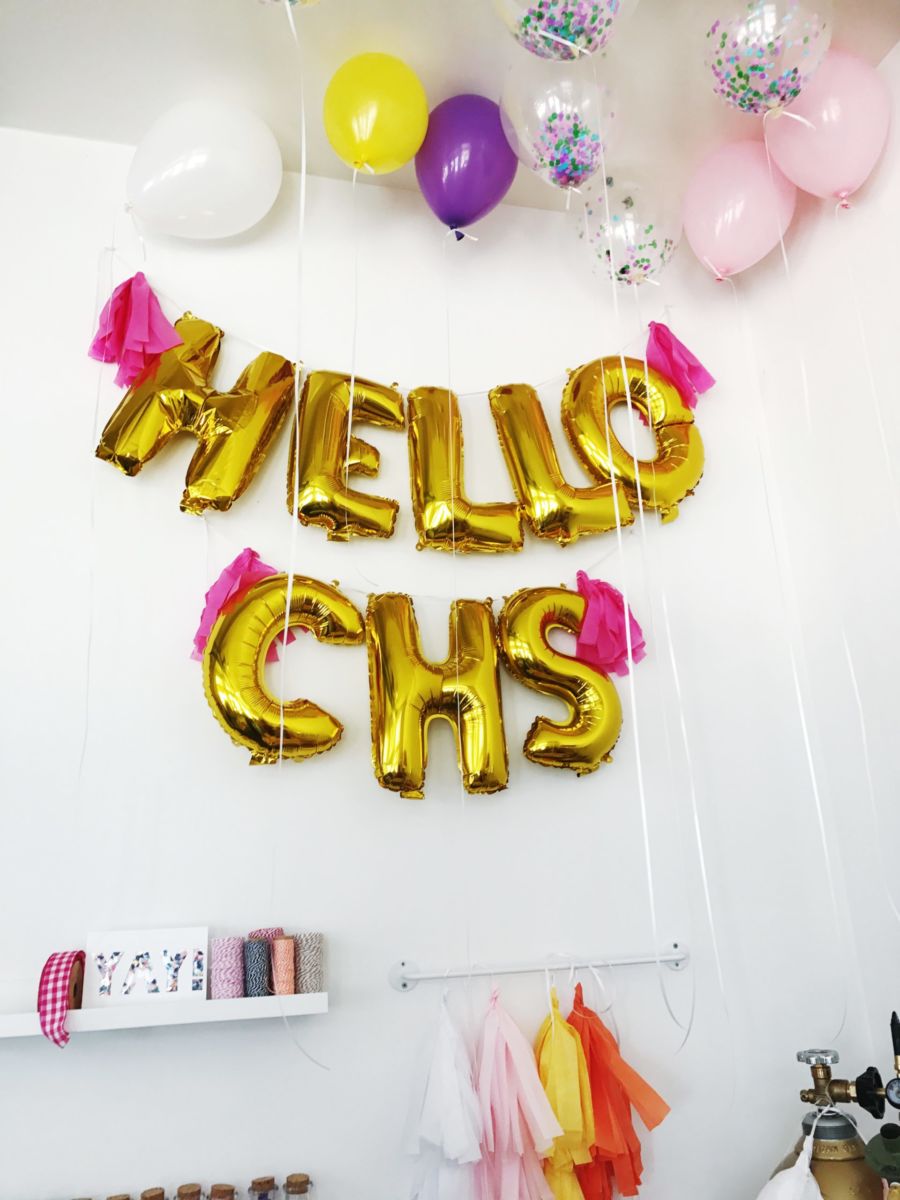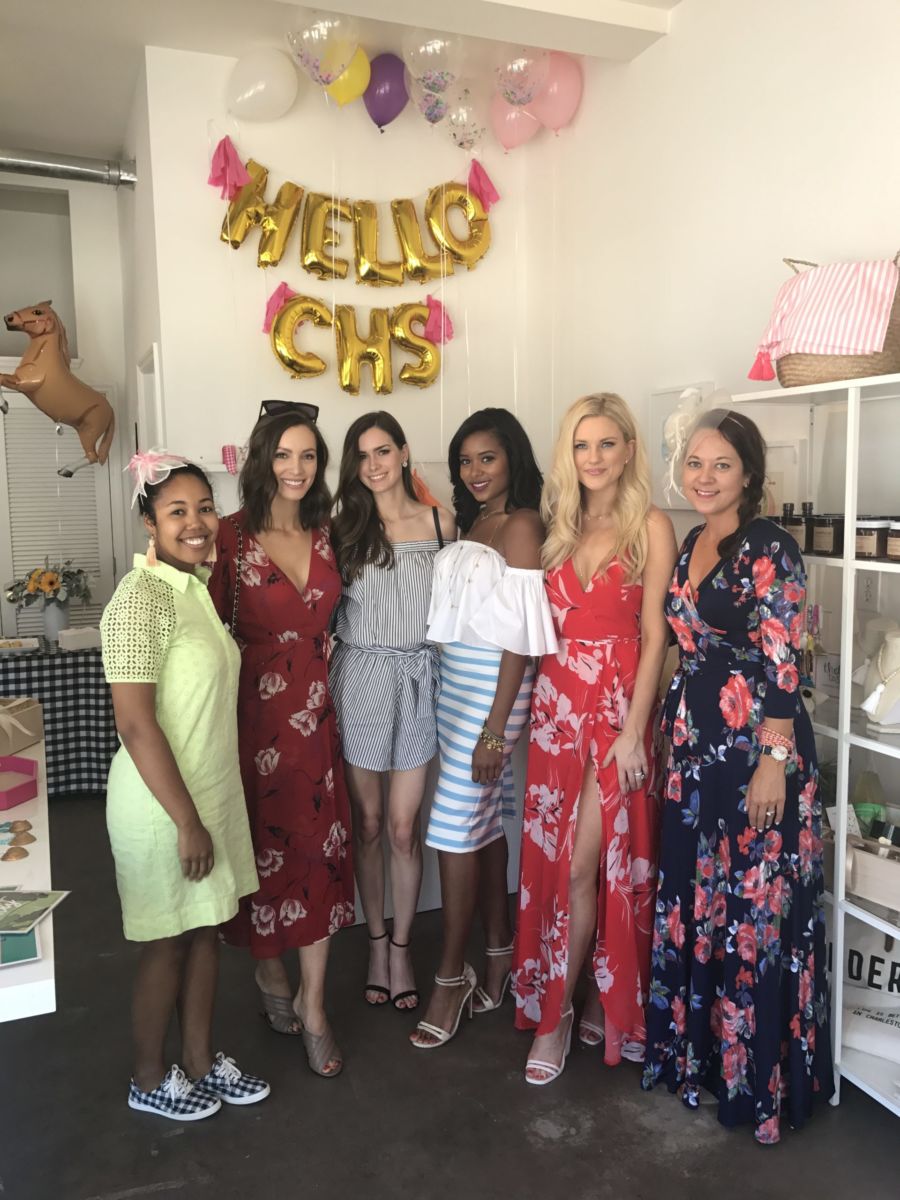 Later, we headed over to Leon's Oyster Shop to get "an afternoon snack". And by snack I really mean one of Refinery 29's favorite frosès, one of Vogue.com's favorite soft serve ice cream, and a few raw oysters! YUM. The weather was basically perfect, so we ended up spending several hours there. We hung out at the bar, on the back patio, and finally at a table out front. If you're in Charleston during the summer, Leon's is a great place to spend one afternoon!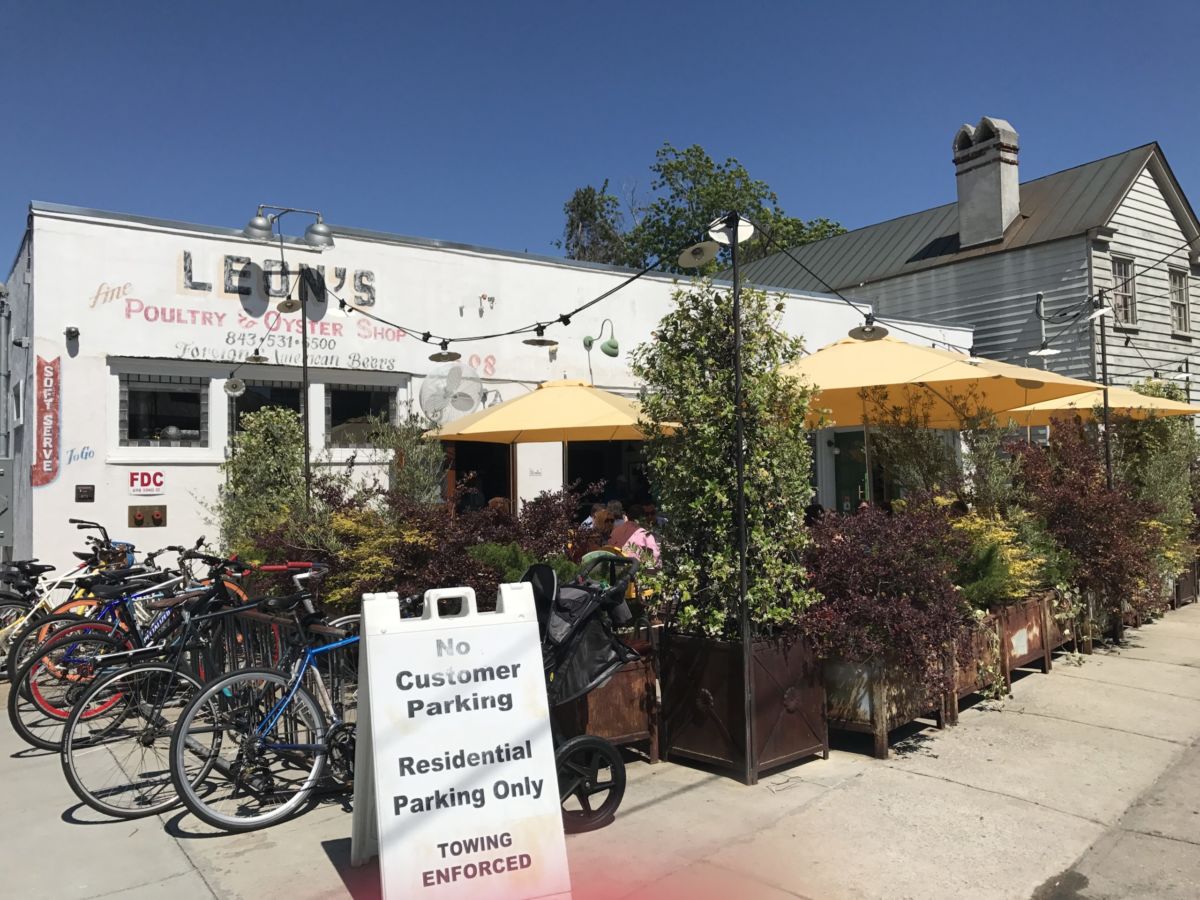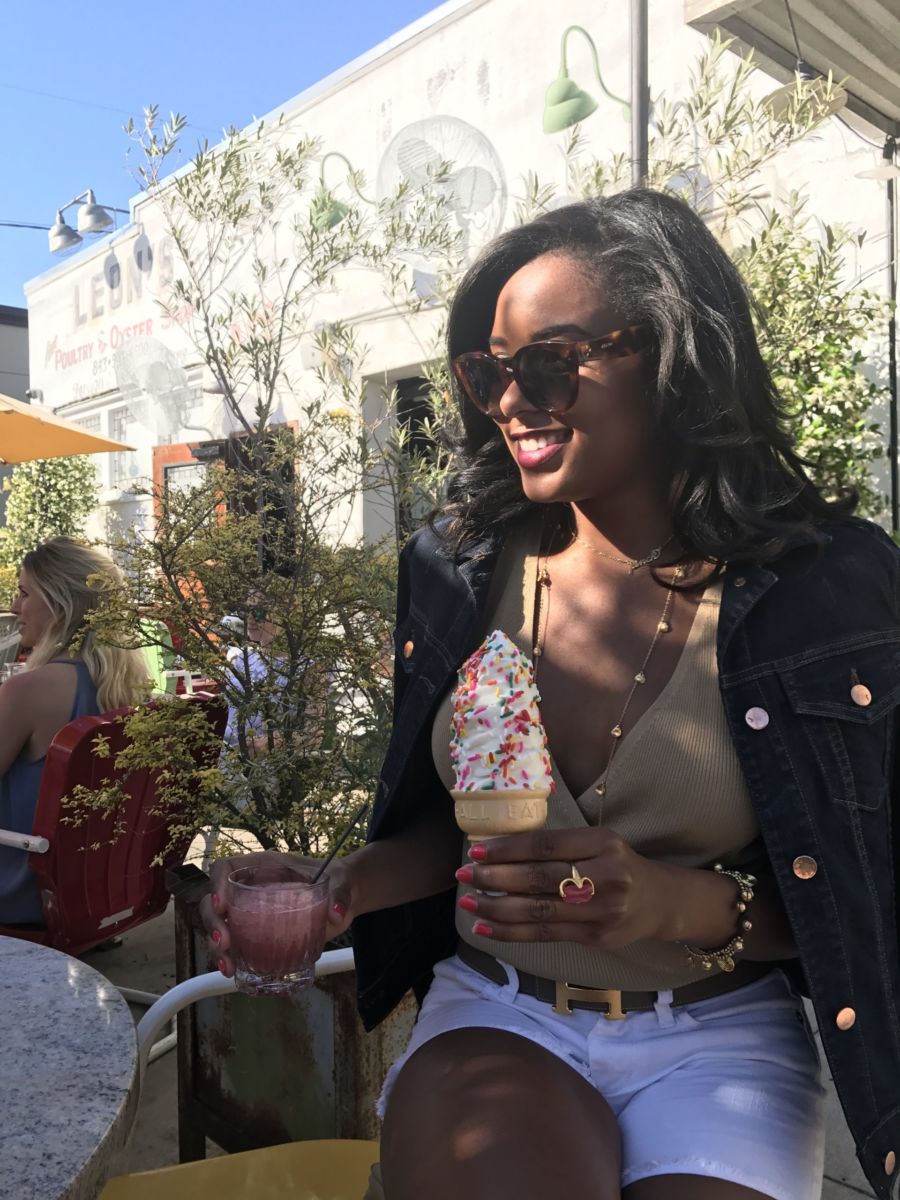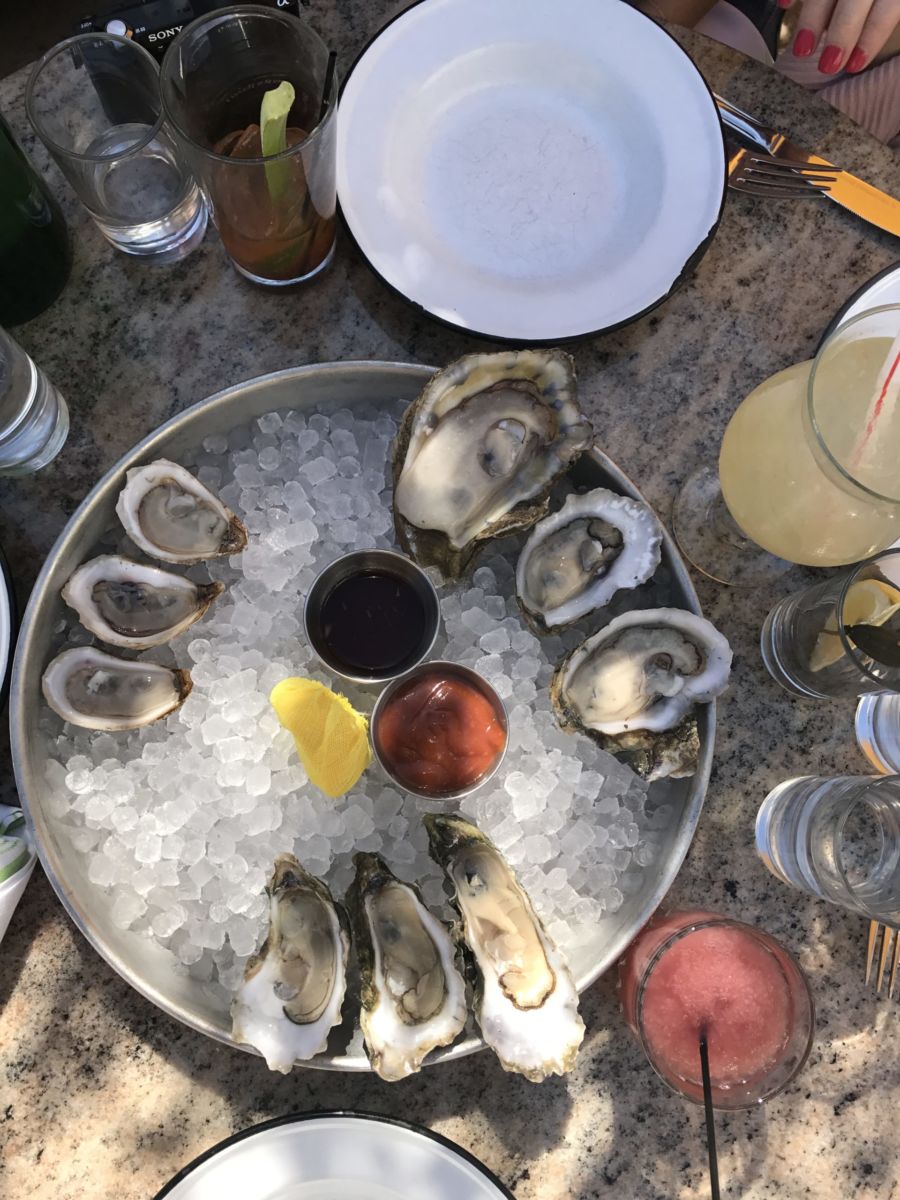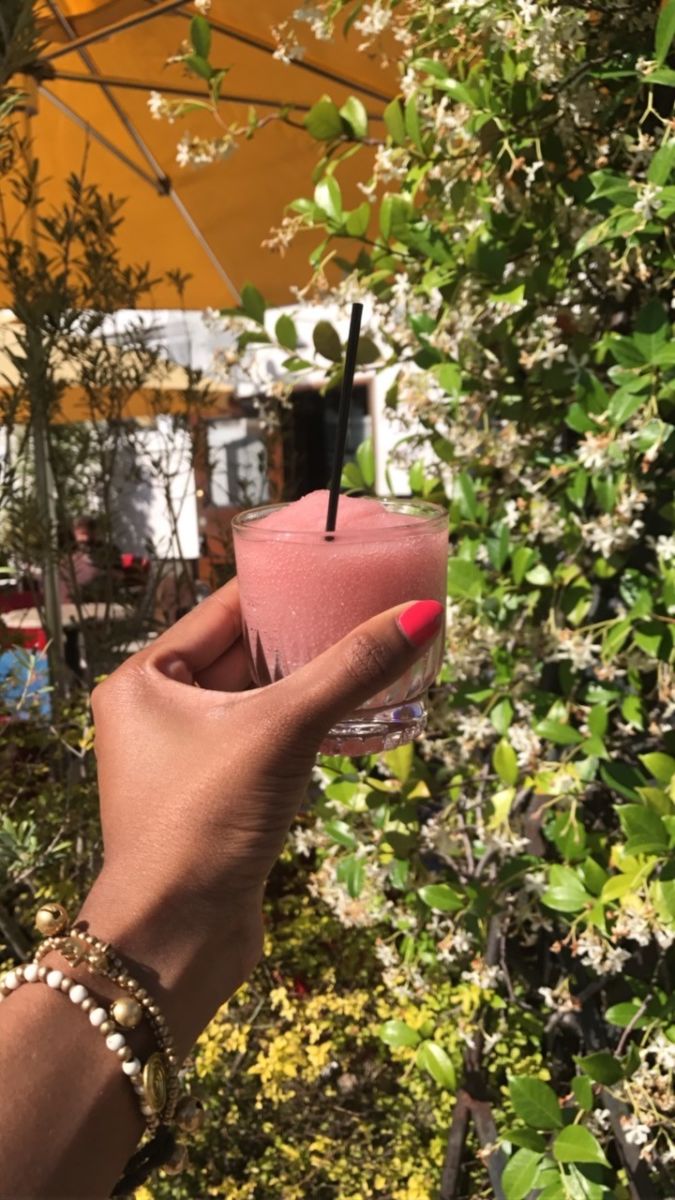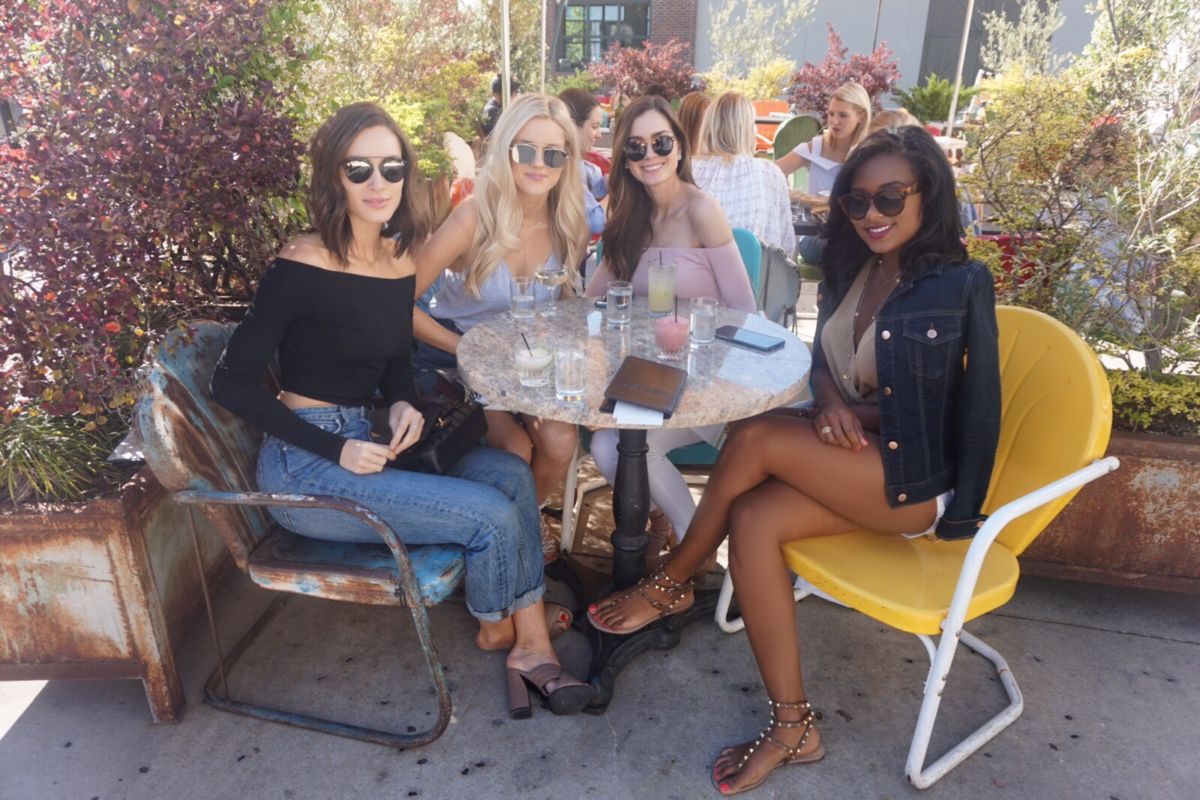 After Leon's I drove them over to Colonial Park…because its beautiful and one of my favorite places downtown. We then drove around The Battery + and SUPER Lower King (sans convertible top) admiring the artitecture and landscape of all the historic homes.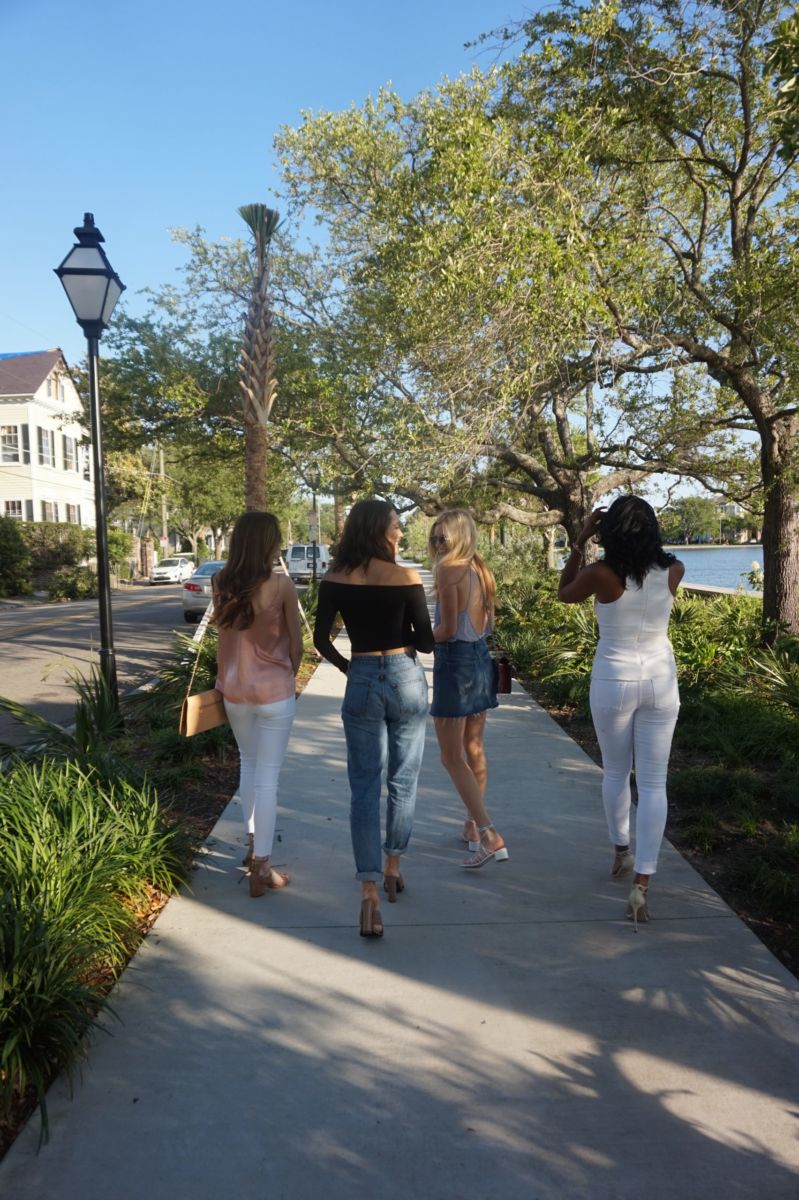 That night we had dinner at The Ordinary   on Upper King. I was still full from Leon's so I only had a crispy oyster slider, but the girls ordered steak tartare and ravioli among other things and had nothing but great things to say about it all. After dinner we walked down to Republic Garden and Lounge and danced and drank there until it closed.
Before everyone left out the next morning I gifted each of them with "life is better in Charleston"  pouches, from The Charleston Weekender, filled it with my favorite local snacks: benne wafers, key lime cookies, and everything they'd need to make the greatest Geechie peach cobbler they have ever had! (Grabbed all of the snacks from the Market)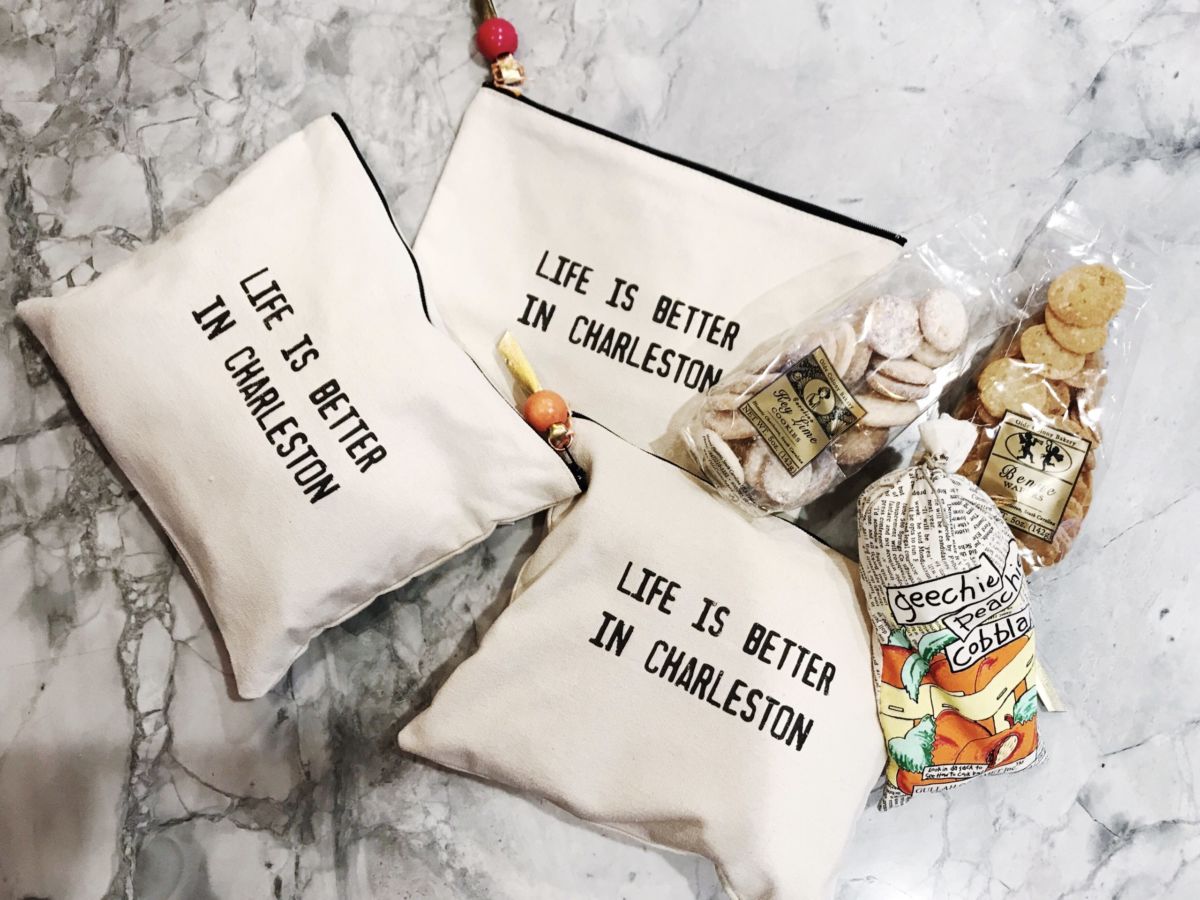 Somehow this ended up being more of a food guide than I had planned lol, but it was truly a great weekend with my favorite group of girls.
What are you favorite Charleston spots? I wanna hear them all!