If you have any desire to visit Cuba, NOW is the time to go. President Trump has plans to reenforce a ban of self-directed, individual American tourism in Cuba (read bullet two of "summary of key policy changes" here) within the next few months, which would make it nearly impossible (again) for anyone not traveling there for family, government work, or educational purposes. The good thing is the ban has not yet been put in place, and planning a trip in little or no time is rather easy (I did it in less than a week)..you just have to do it now!
While getting to Havana takes a little more effort than almost any other destination, it is still pretty simple. First and foremost, you have decide which of the approved categories (put in place by the Obama administration) your trip will fall in: family visits, official business of the U.S government, journalistic activity, professional research and professional meetings, educational activities, religious activities, public performances/clinics/workshops/athletic and other competitions, support for the Cuban people, humanitarian projects, activities of private foundations or research or educational institutes, exportation/importation/or transmission of information, or informational materials and certain authorized export transactions.
Don't let the fear of your trip not falling within one of these categories stop you from going. Obviously, my trip fell into the "journalist activity" category as I was there to gather info on a story I was writing for the New York Amsterdam Newspaper. But most travelers choose "support for the Cuban people" as theirs (one of the categories that will disappear under the Trump administration's new ban). Basically, all that means is that your immerse yourself in authentic Cuban culture as much as possible. This has been made easy by day-long tour groups that I will reference later in the week. (yes, staying in a casa particulares counts as support for the Cuban people)
Once you determine the category your trip will fall in, you simply book your flight online as you would normally do. I took a direct flight from Charlotte (CLT) to Havana (HAV).  Within 24-hours of booking your flight someone from the airline will give you a call. They'll explain where you'll need to check in, show your passport, and buy your visa. They'll also explain the categories for which Americans are able to travel to Cuba and ask if your trip does. Then, 24-48 hours before your trip you'll check-in online –entering your passport information and selecting the category your trip will fall into.
While traveling from CLT we bought our visas to Cuba at our departure gate (literally a desk directly next to it) for $100. Although I think we could have saved a little money had we had purchased it in advance. (Purchase visas in advance here.) And really, that's it! You're ready for Cuba!
*********************************
When choosing my travel outfit I knew it needed to not only be comfortable enough for the 2.5 hour flight to Havana, but also be cute enough for a day of discovering and frolicking around the (scorching HOT) city– just in case our hotel room wasn't ready when we arrived.
Find outfit details below the photos!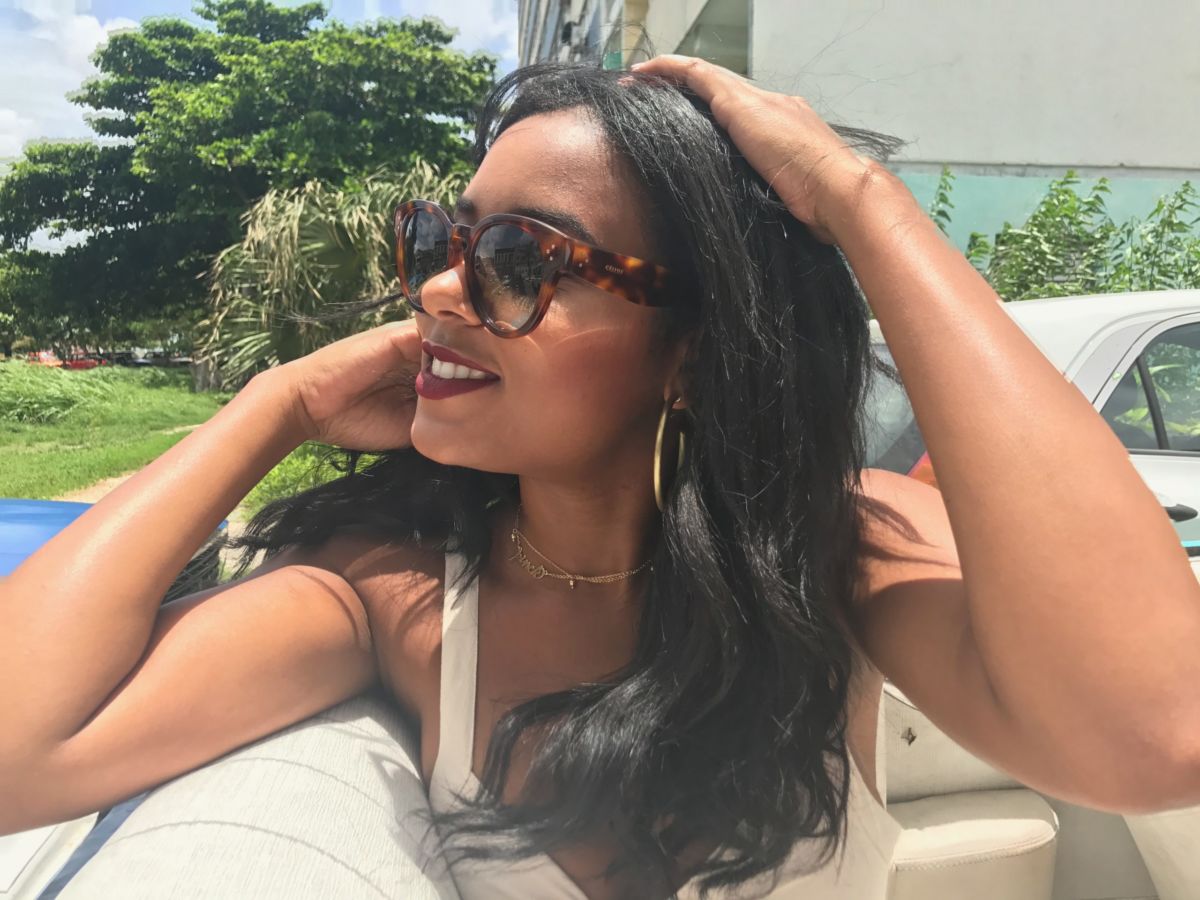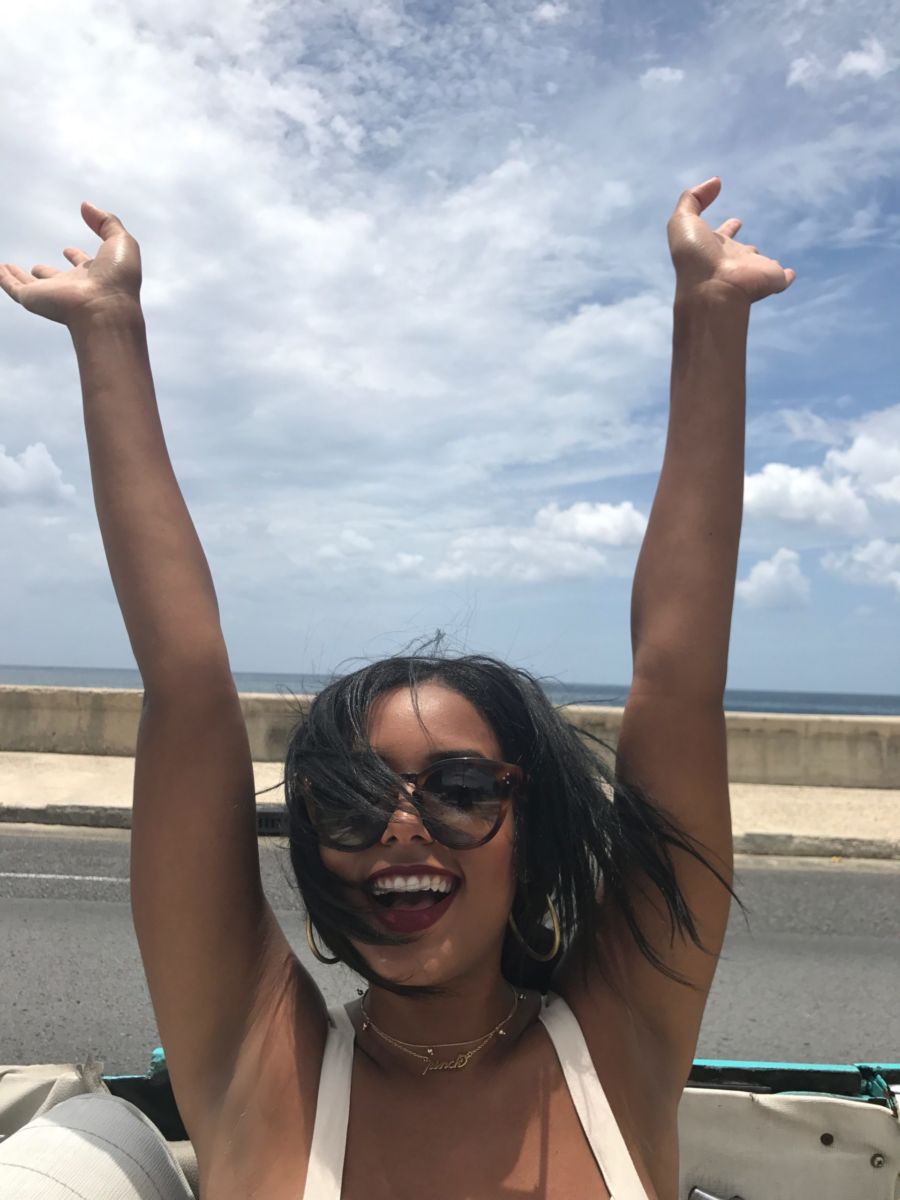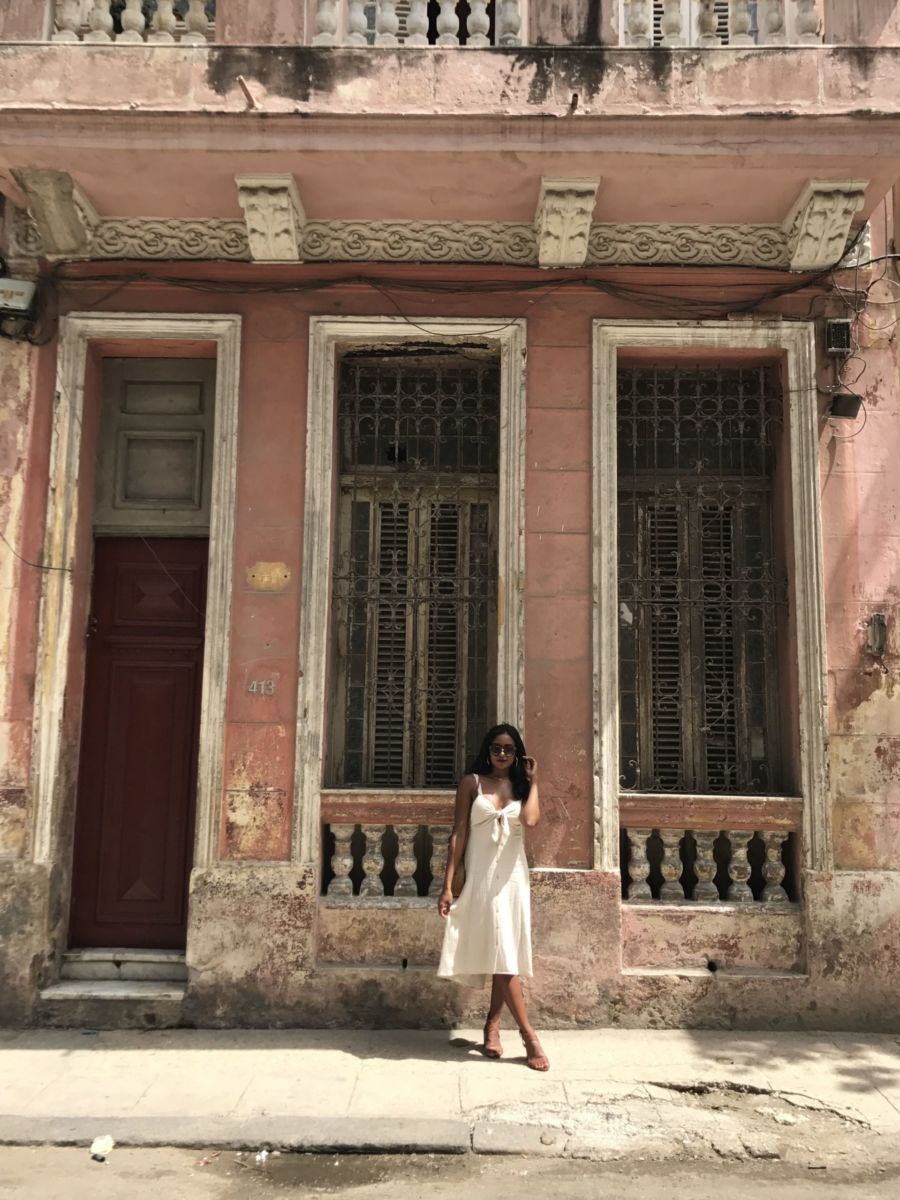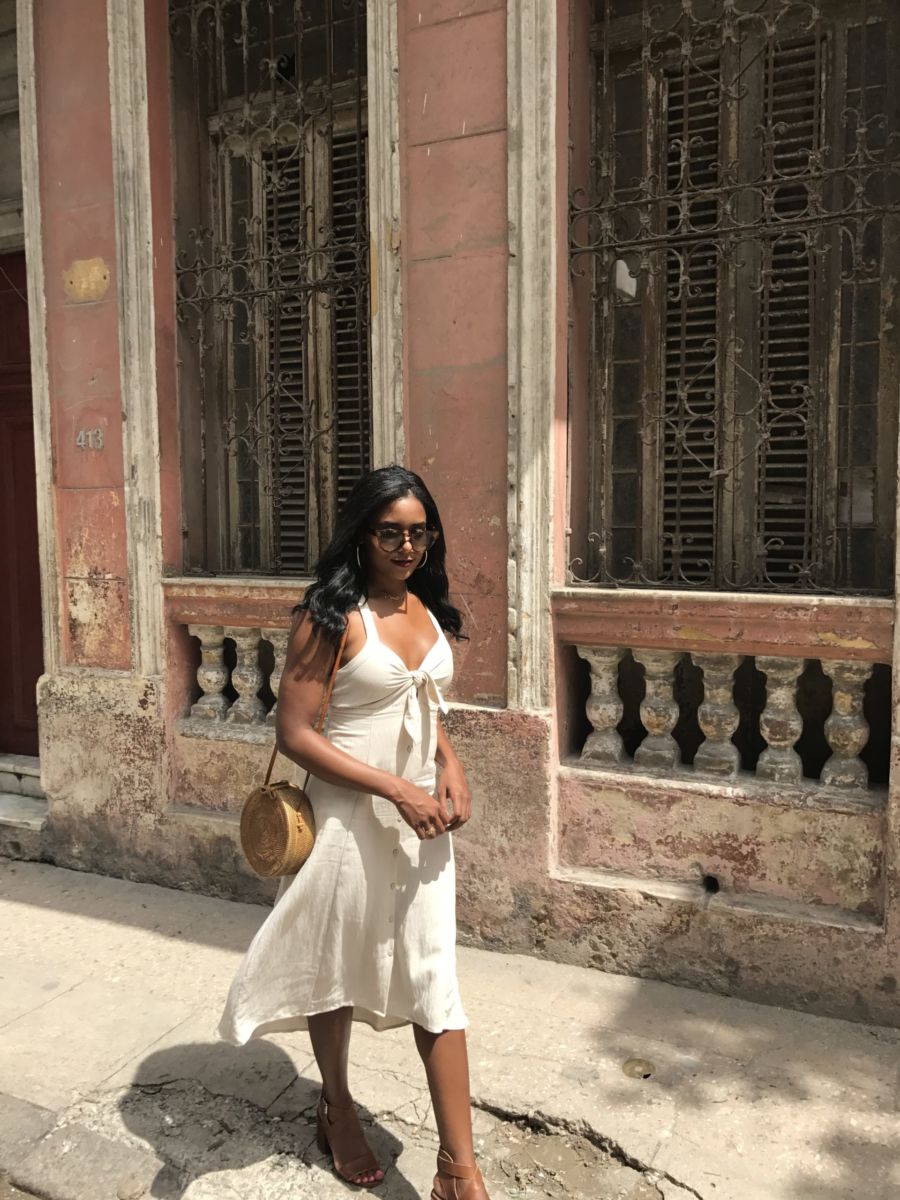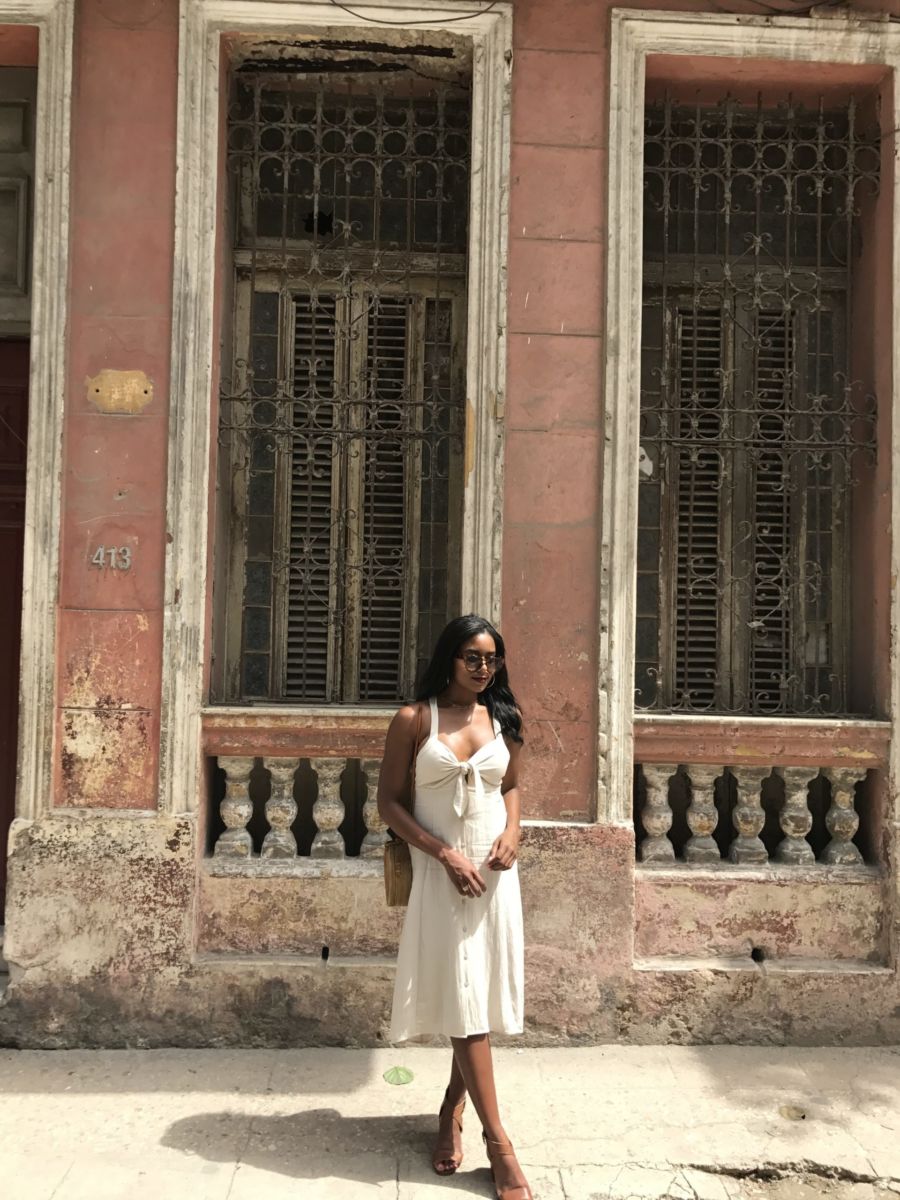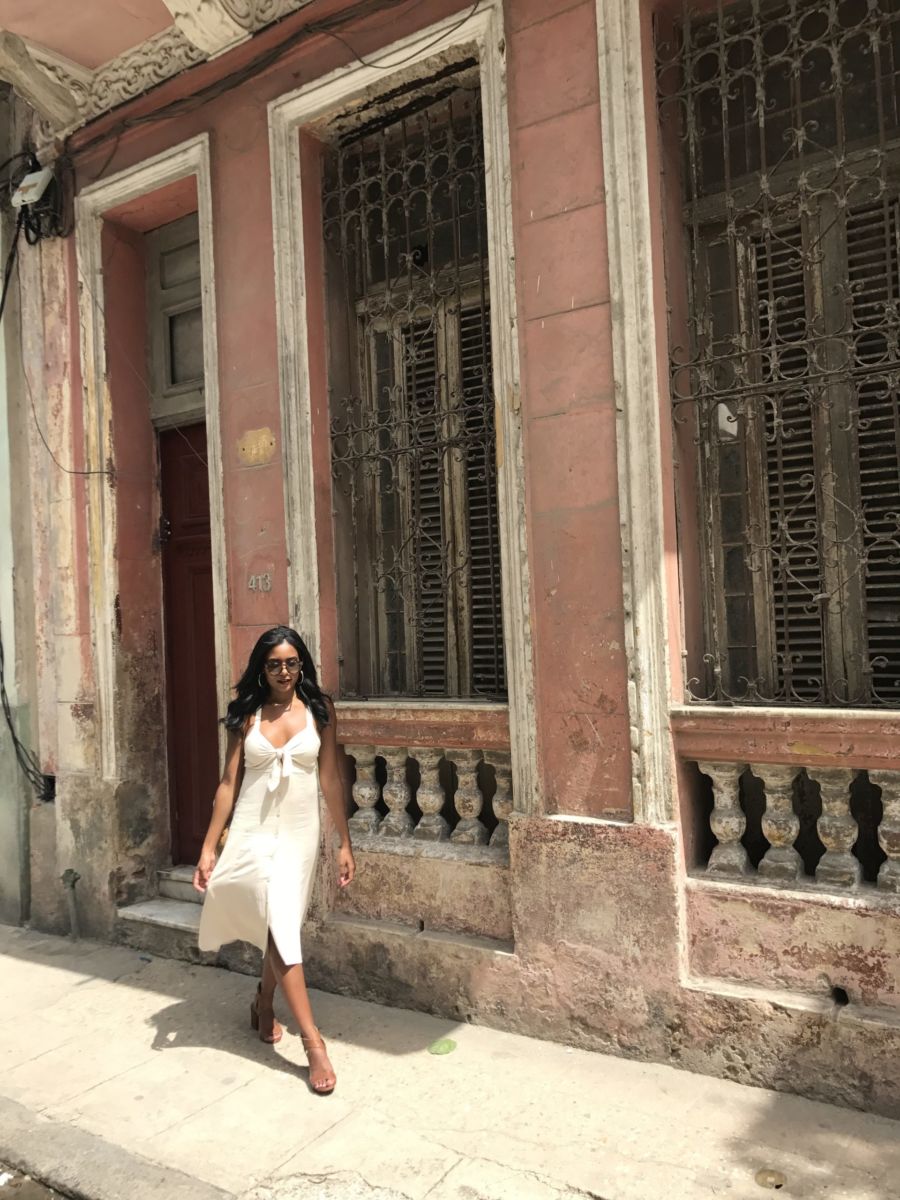 Dress: ASTR the Label // Shoes: Summit by White Mountain via Gwen Rawls // Bag: Bembien // Sunglasses: Celine // Necklace: Uncommon James // Nameplate: Nox // Earrings: Sheila Fajl