There are two types of restaurants in Cuba: government-owned restaurants ..and paladares (or family-owned restaurants). While vacationing in Havana we tried to only dine at paladares so that we could get the most authentic experience as possible. But don't get me wrong, a family-owned restaurant doesn't mean you're eating in someone's kitchen. On the contrary, most of these restaurants are found in super nice, genuine establishments.
Below you'll find a few of my paladares highlights that you HAVE to try while in Havana!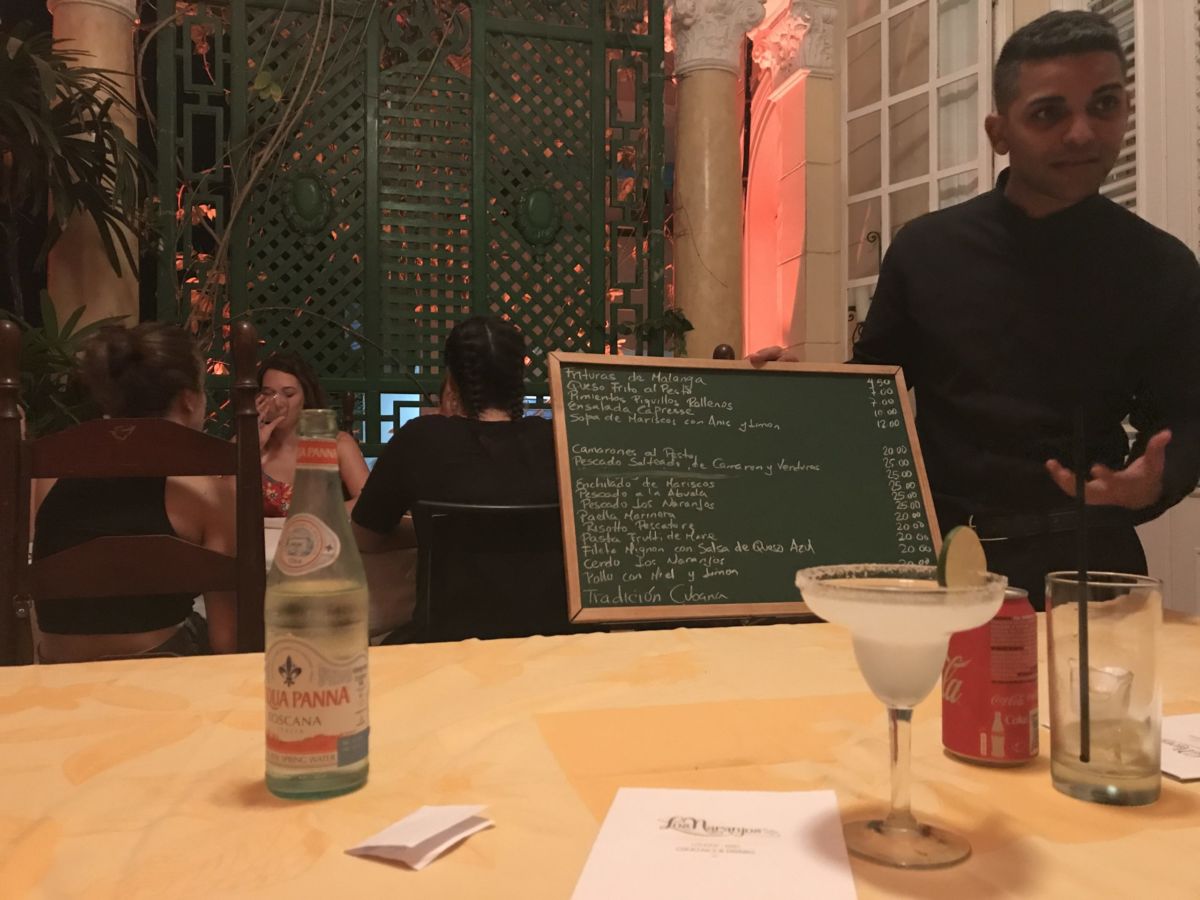 When you arrive to this establishment at night, orange lights shine down onto a walkway, surrounded by native trees and plants, leading you right to a doorway and a doorbell. After ringing the button and giving the last name on your reservation, you are lead up the stairs of what seems to be an old mansion. You'll walk straight into a modern bar area that's lit in bright colors, but decorated with authentic Cuban pieces (like statutes and an old chandelier). There are a hand full of tables located inside the dining area, but we opted to eat outdoors on the patio.
We started with the frituras de malanga and I couldn't get enough. They are very reminiscent of croquettes, but they are a fried "white root" vegetable, with an in-house dip made of pure honey and mustard. For dinner I had the pollo con miel y limon, which was impeccably marinated grilled chicken breast drizzled with another version of that same sauce made of honey and mustard (honey is seriously my favorite condiment, I could put it on everything).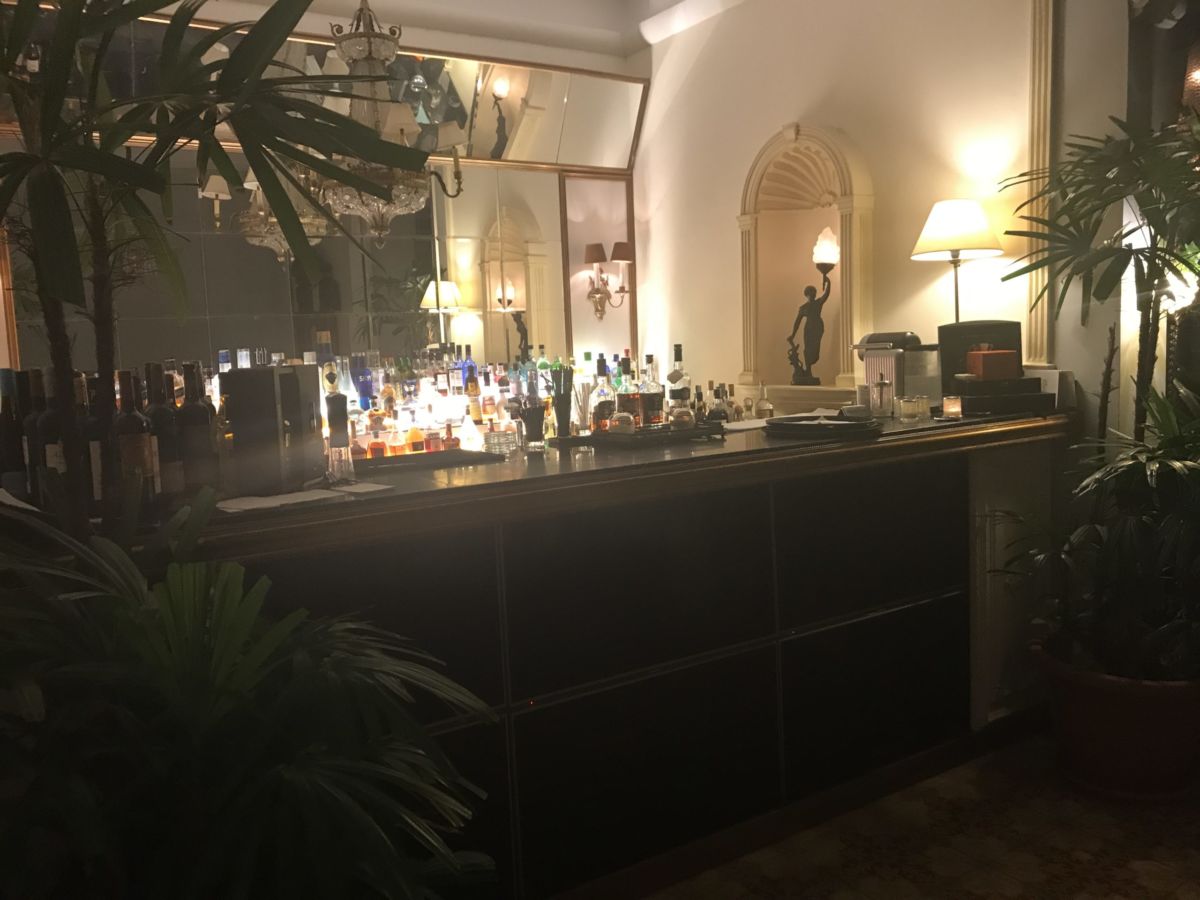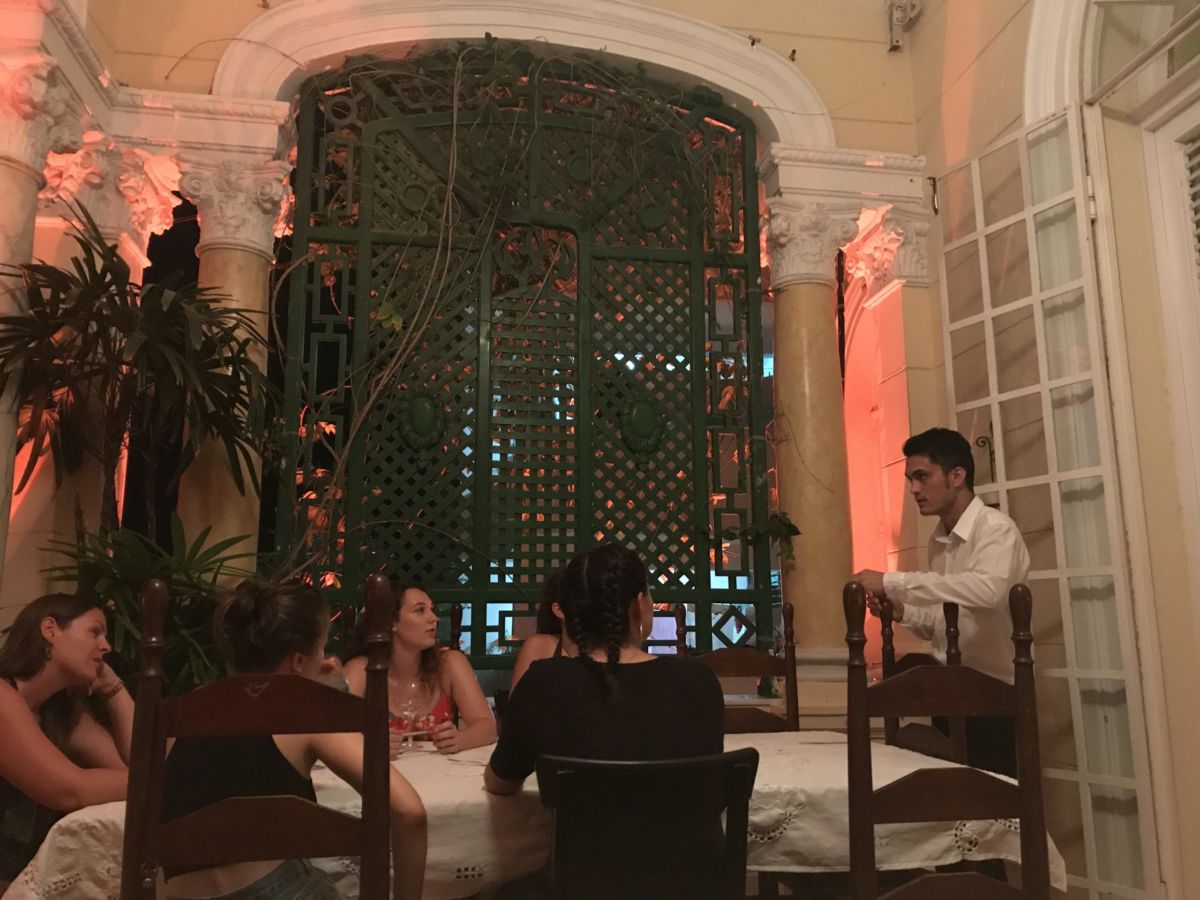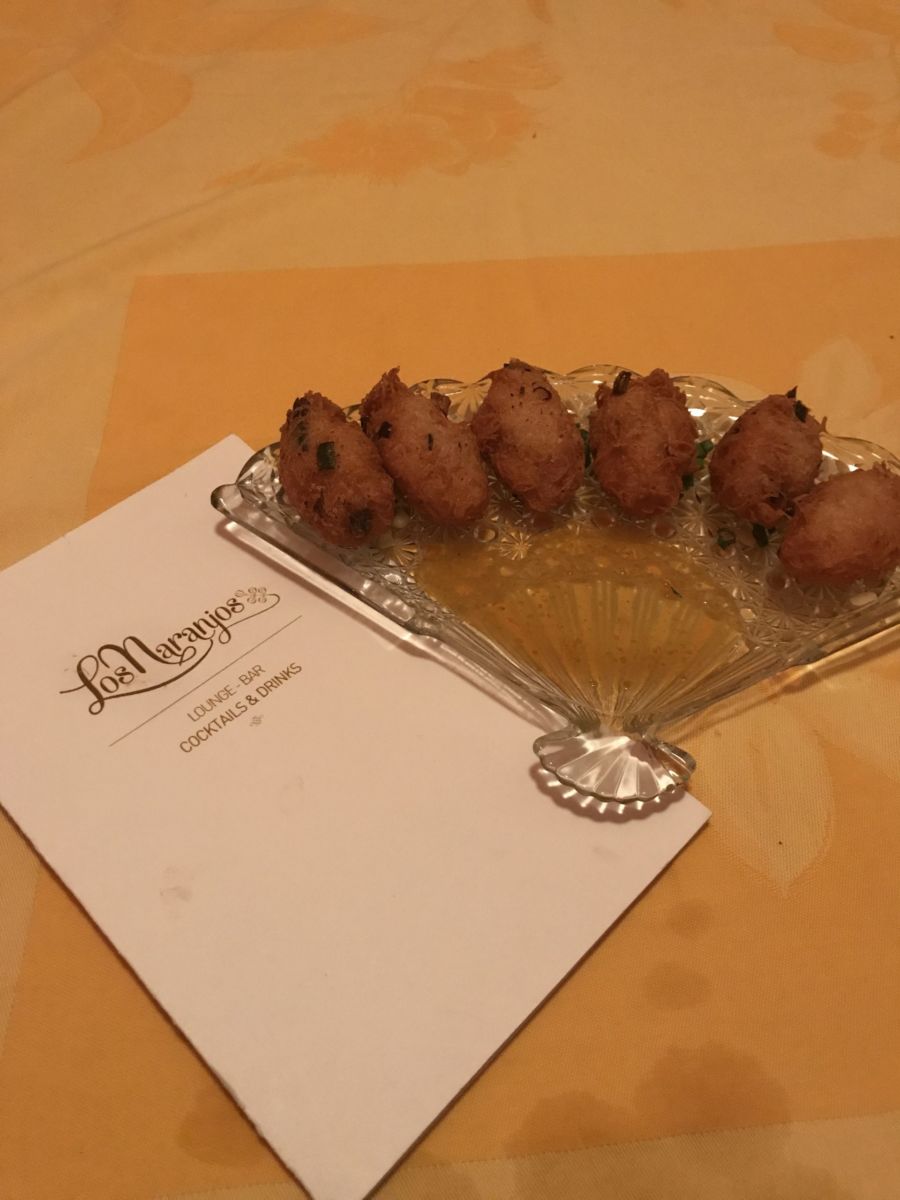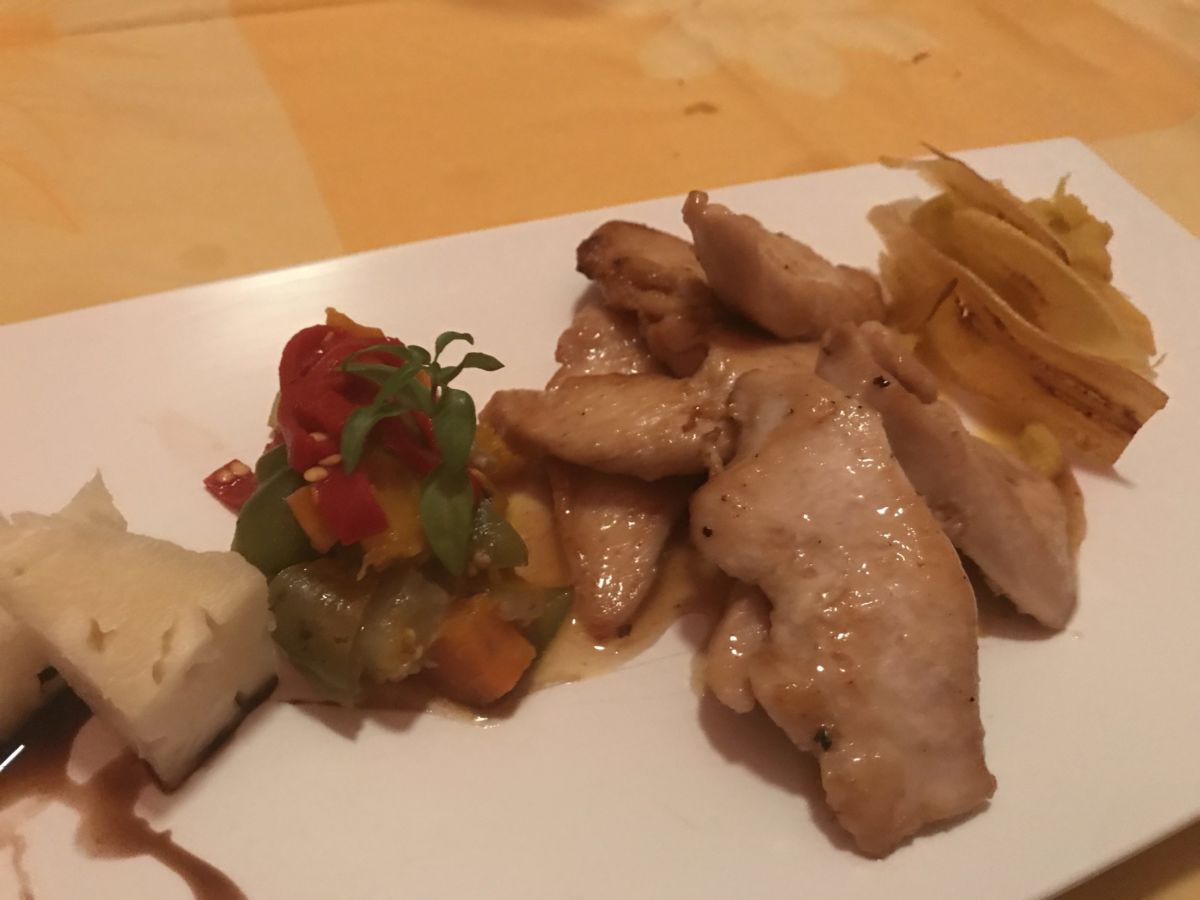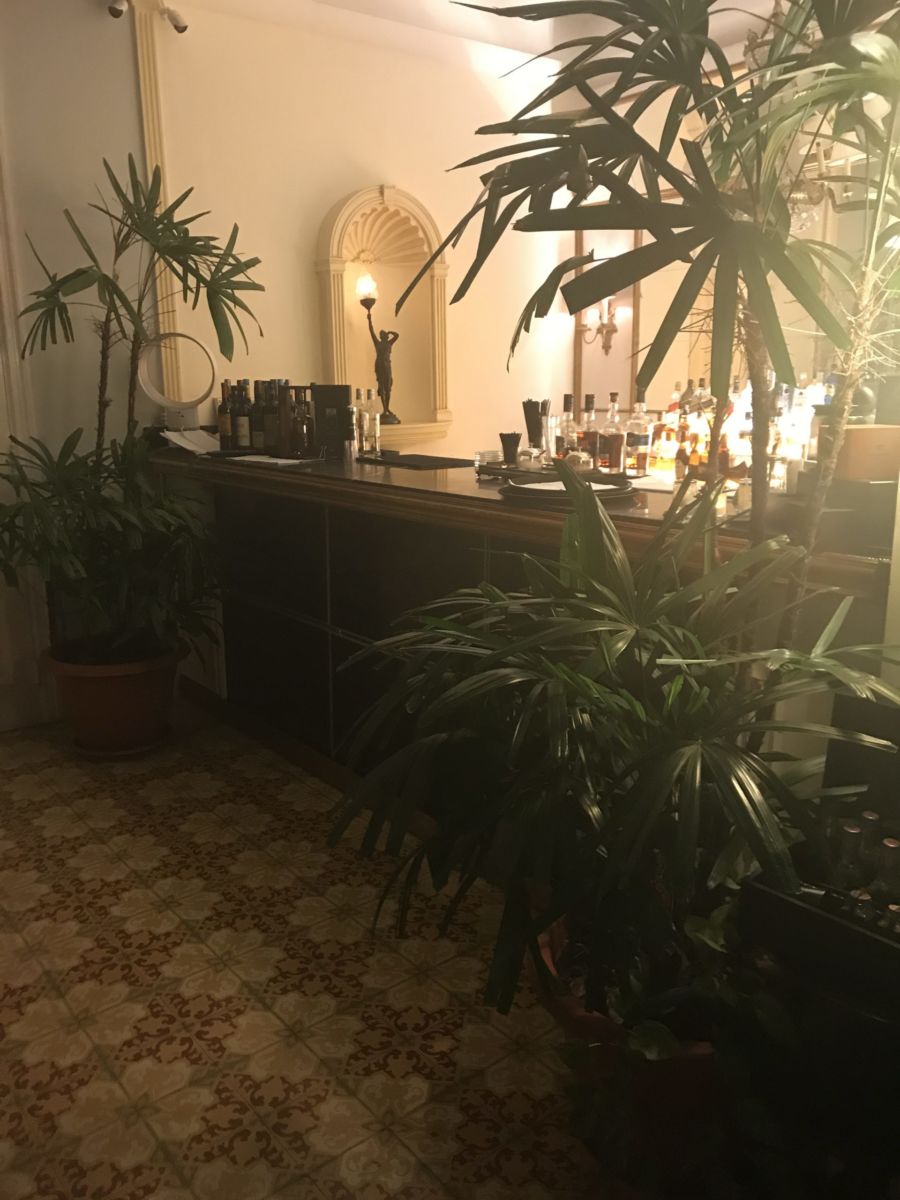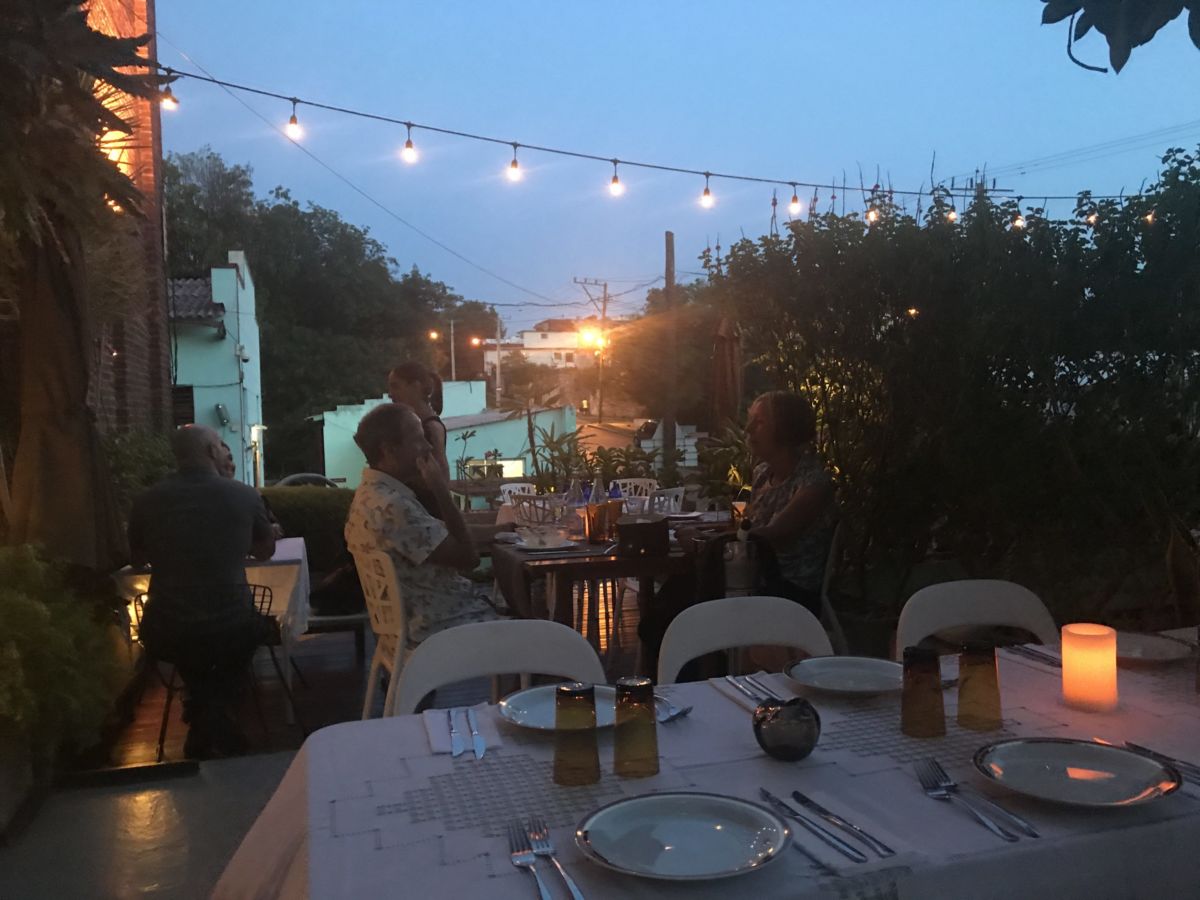 El Cocinero is a swanky paladar located right next door to the SUPER hip nighlight establishment, Fabrica de Arte. The restaurant has four different spaces: an intimate dining room located up one flight of stairs, a terrance located right off of that main dining room (which is where we ate), an outdoor lounge located at the top of the building that offers the full menu, and a super cool waiting bar (where we ended up after dinner) that gives guests a really great view while they wait for a table and the opportunity to explore a tall, dark tower.
The food was fantastic and the atmosphere is exactly what you'd want for any dinner. We started with the tropical tuna tartare, which had a slightly sweet flavor and was served with the best little chips. I then had an order of the pork dumplings with house teriyaki sauce. I wasn't very hungry, so I just picked off of the spicy lamb curry…but if I had been hungry I would have ordered the lobster on account of the fact that it was $17. For dessert we had the carrot tart topped with vanilla ice cream…YUM!
If you don't eat on the rooftop terrance I highly recommend grabbing a drink up there before/after dinner, or just hanging out for a song or two!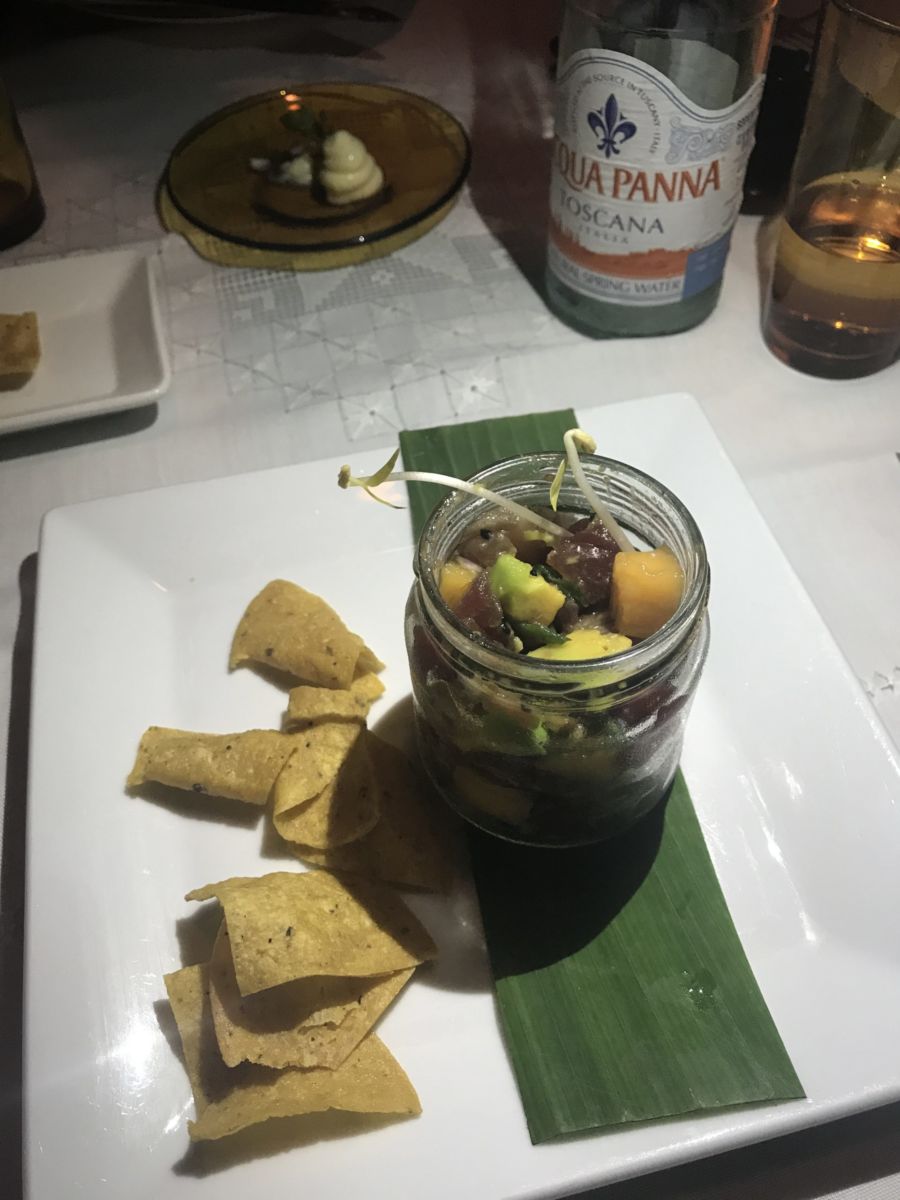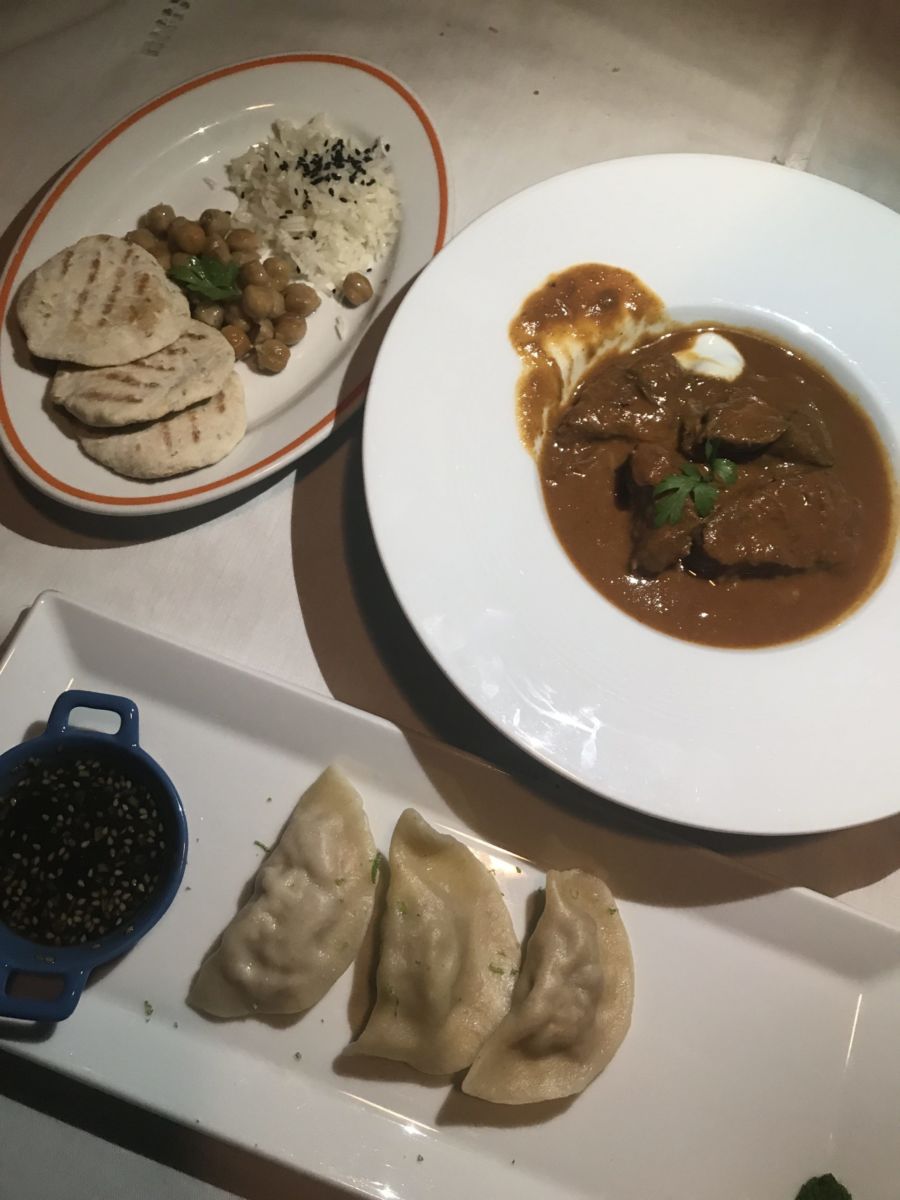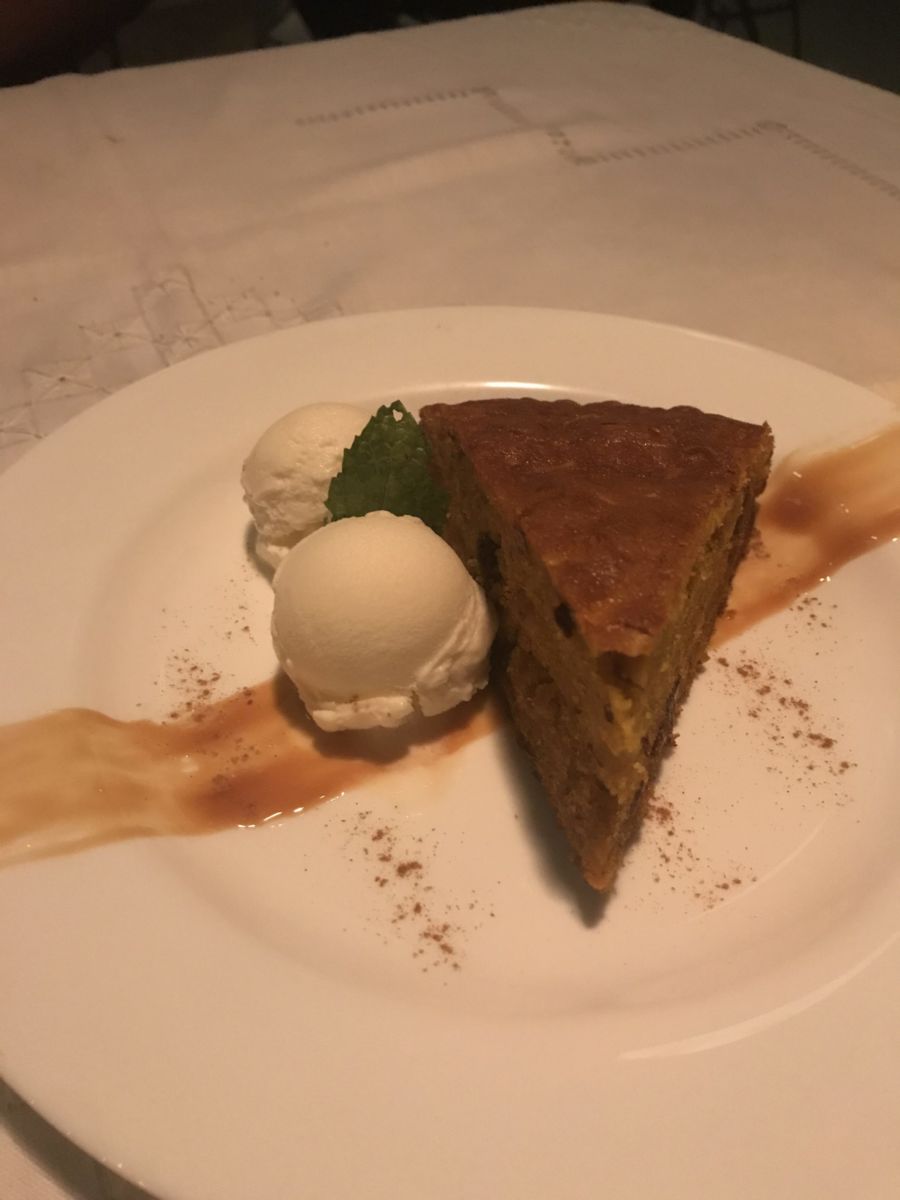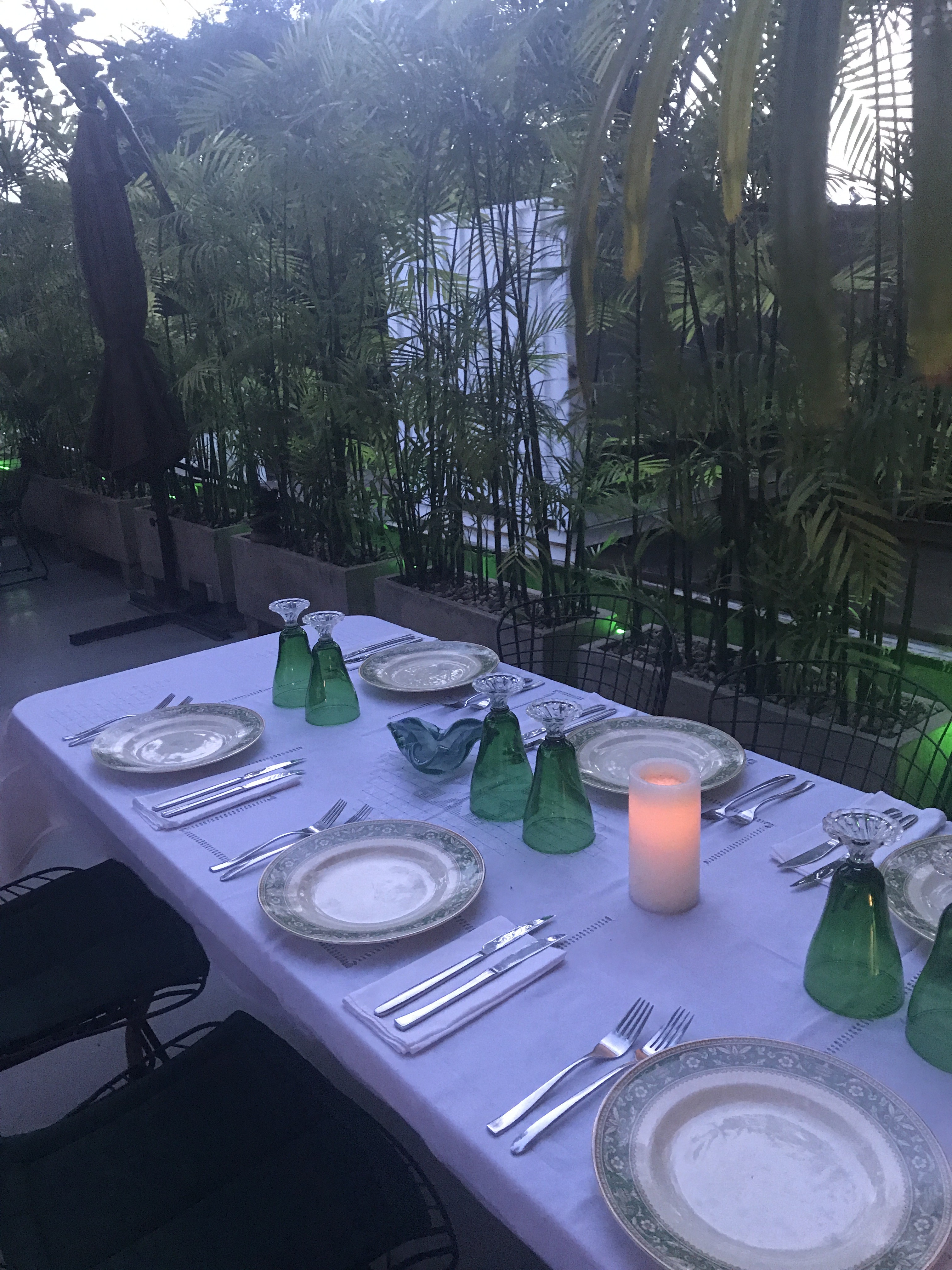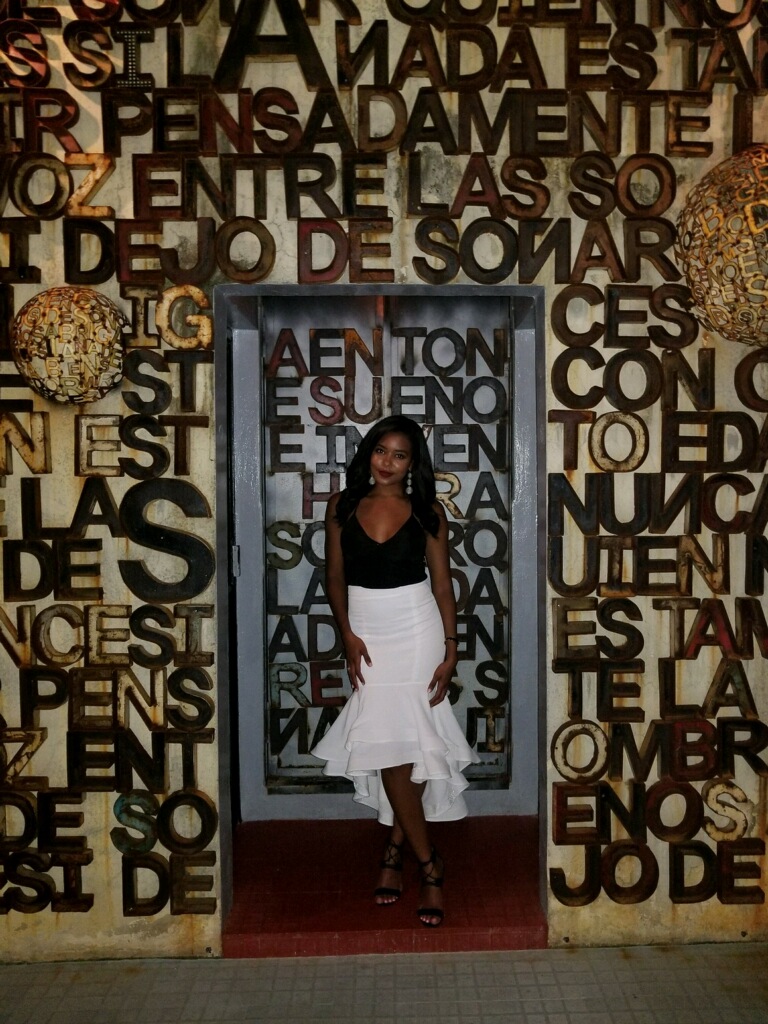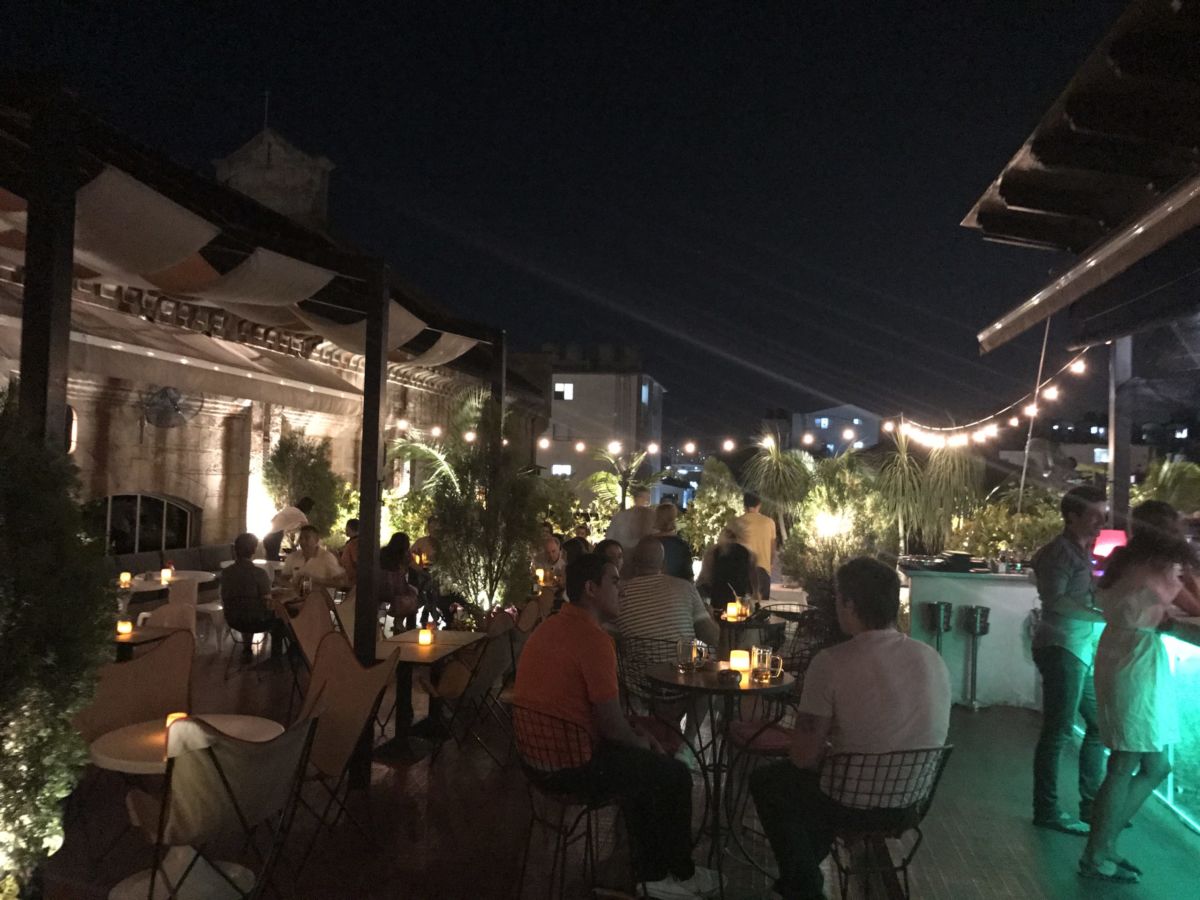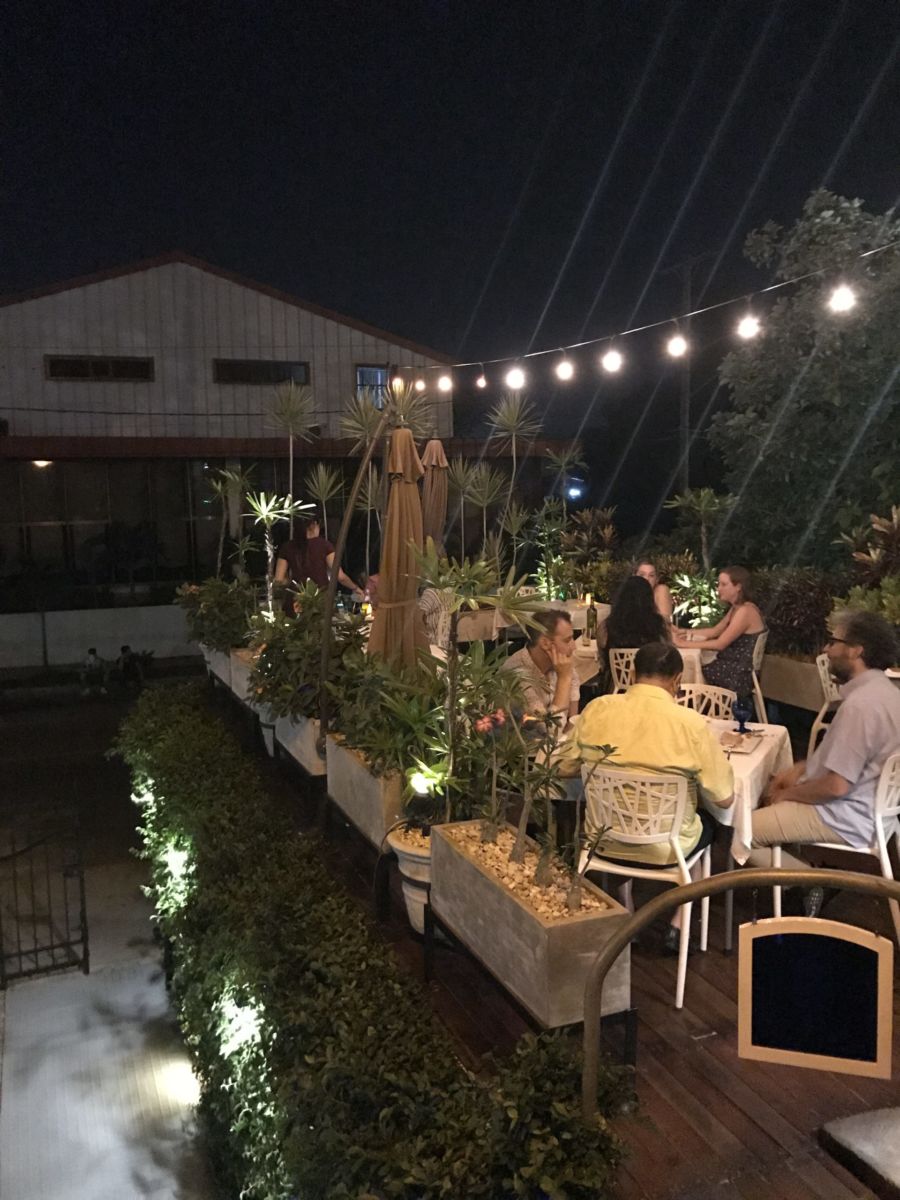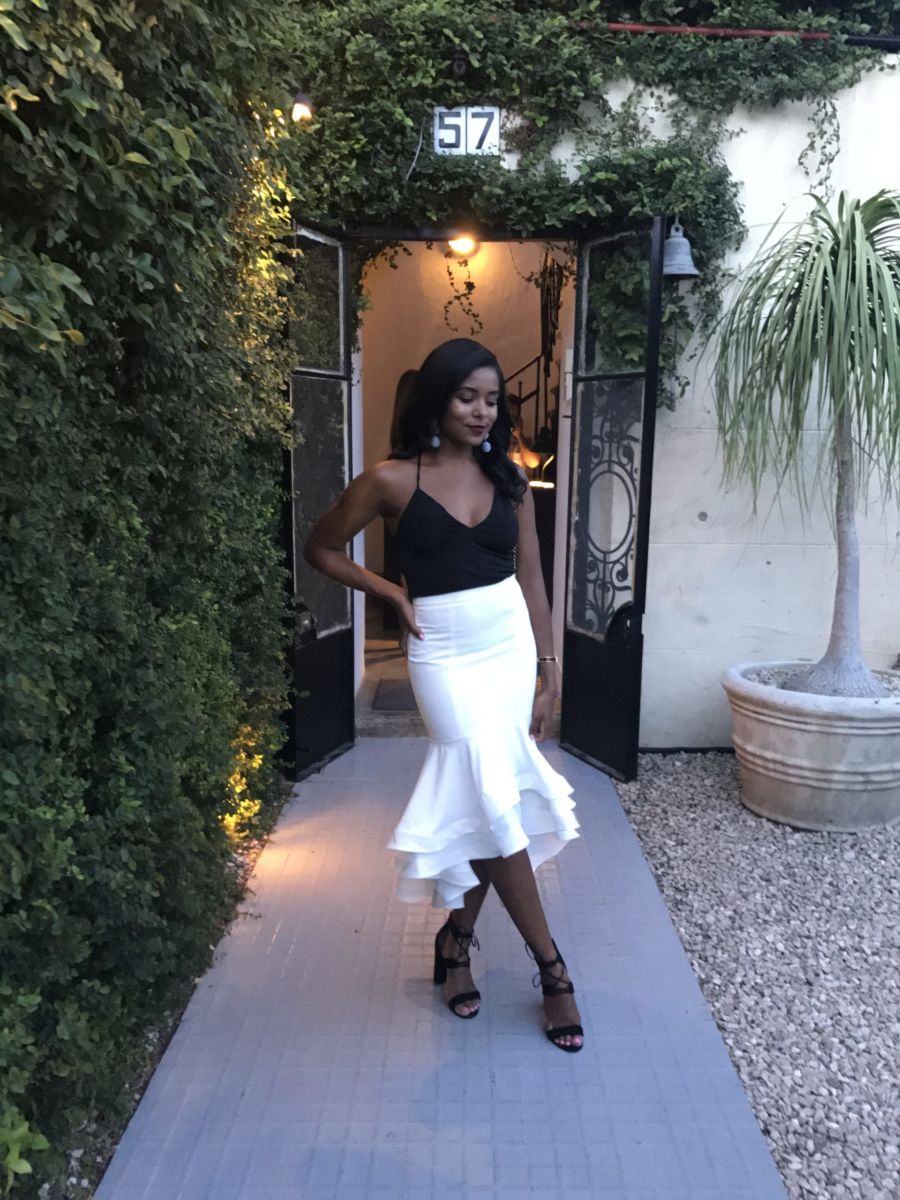 Without a doubt, La Guarida is a MUST if you're visiting Havana. Everything about it is perfect, buuuuut this restaurant is too special to just be mentioned. For that reason it gets its own post..and you can read it here. 😉