Its nearly impossible to have a conversation about New Orleans and not mention food. But there's a good reason why. The people of New Orleans have created a cuisine so unique that is has become synonymous with the setting itself.  No one leaves the city without having a po' boy, some gumbo, fresh seafood, or at least a beignet.
The truth is you can make reservations at a Michelin star restaurant or wander into any local mom and pop and you're bound to take part in some flavorful culinary experience.
My favorite restaurants in New Orleans are the ones with chef's that have taken generations-old recipes and mixed them with modern techniques. Restaurant R'evolution has done just that! Found in the heart of the French Quarter, and connected to the Sonesta Hotel, Restaurant R'evolution's chefs have found the perfect balance between tradition and contemporary. But it helps when you have Louisiana native Chef John Folse and nationally recognized Chef Rick Tramonto working together in the kitchen. Folse keeps the dishes classic and conventional, by using local ingredients and family recipes, while Tramonto's Italian heritage and experience from various restaurants throughout the country adds a fresh take.
When we arrived they tried sitting us in the main dining room, but as soon as I noticed the bar in front of the open kitchen I had to move. There is no better seat in a restaurant than next to the chefs. Its the perfect opportunity to chat about the specials, wine pairings, and get other tidbits of information that you'd never get sitting at a table. That day chefs highly recommended that we start with the seasonal peaches and cream foie gras and I'm so glad we listened because it was life changing. I don't think I'll ever enjoy another foie gras plate the same way! Our server suggested the popular "Overnight sensation" cocktail (made with vodka, of course), which wan't a perfect pairing at all, but it was so good that I didn't mind. For my main course I chose the special, a cornmeal encrusted soft shell crab over a spicy tomato sauce and arugula salad. It was superb. Restaurant R'evolution has an in house pastry chef, so I knew I had to save room for dessert. The white chocolate creme brûlée bread pudding was to die for, which sucks because who knows when my tastebuds will ever experience something that tastes like that again. As a gift, the pastry chef sent out a tiny treasure chest filled with samples of several different desserts. My favorite, by far, was the peanut/pistachio brittle.
After dinner, we were offered a kitchen tour that we eagerly accepted. While on our tour we saw the heart of the restaurant, the kitchen, and got to take a peek at their equipment and meet some of the people working behind the scenes. Next we saw the private Chef's Table located in the back, above the kitchen. For $1,200 minimum you and your friends can enjoy this private dining room fully equipped with a tv, a sound system, and your own private bathroom. How fabulous! Finally, we got a tour of the 10,000 bottle wine cellar where they flaunted their best wines, including a $22,000 bottle!
Rather its your first trip to New Orleans or your 100th, I highly recommend you add Restaurant R'evolution to your list of things you MUST do!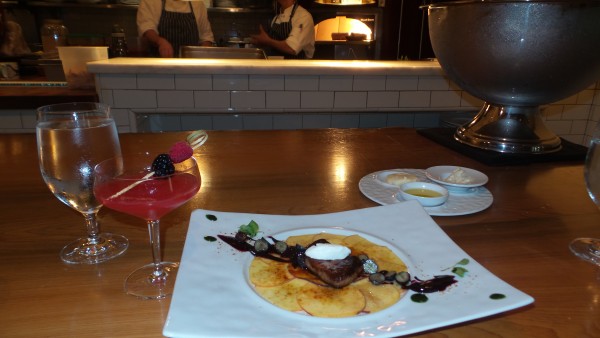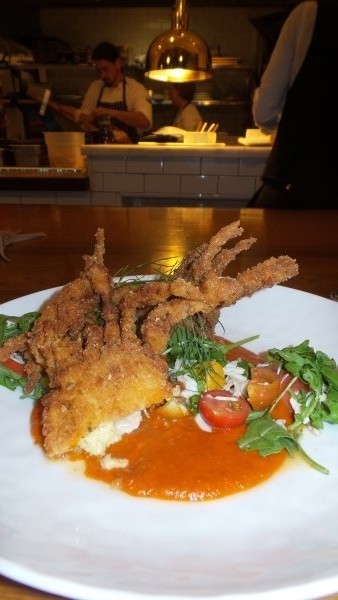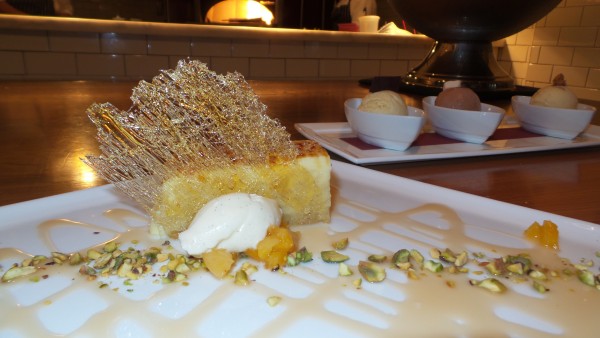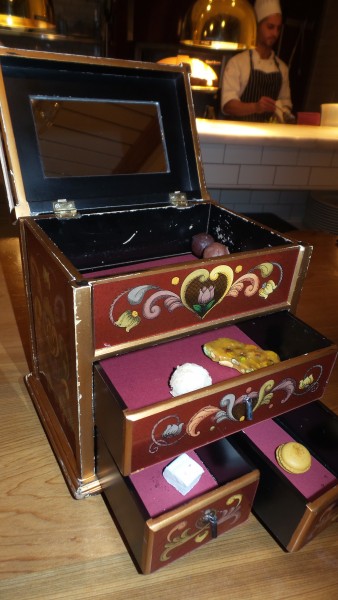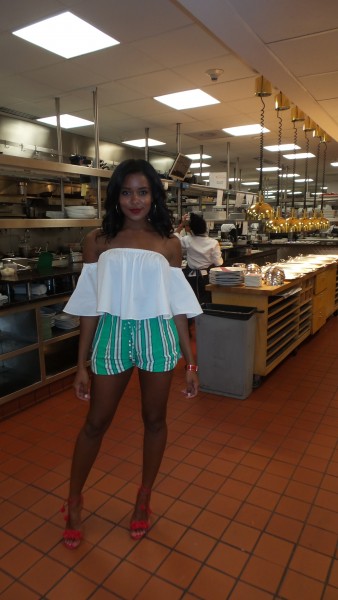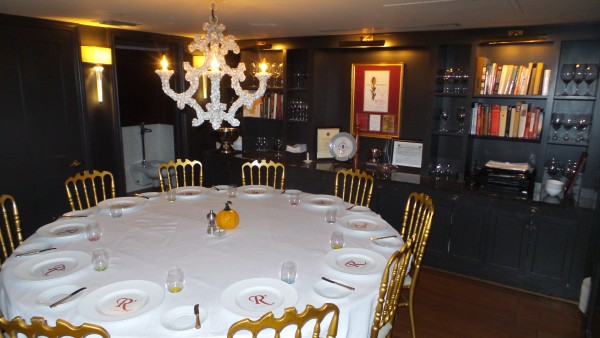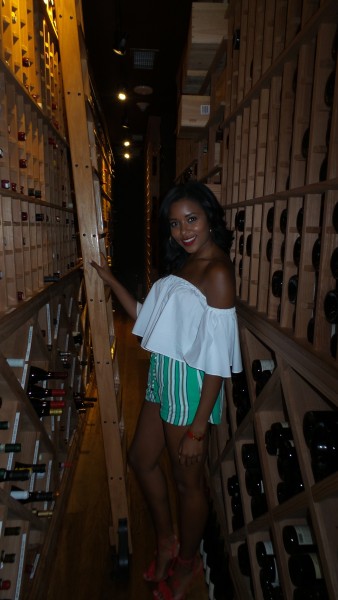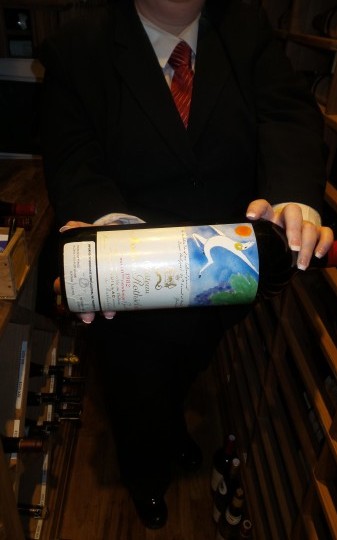 Top: Zara (similar here & here) // Shorts: The Blake of Columbia // Shoes: Aquazzura