In my head, being a Miss USA vet obligates me to celebrate the competition annually. After all, if former contestants don't excited for a pageant they once worked so hard to win how can we expect anyone else to?
Unlike last year's Vegas production, this year's pageant took place in Baton Rouge, Louisiana. Being fans of over the top pool parties, vibrant nightlife, and any place that encourages 24 hour drinking, me and three of my best friends (that just so happen to be last year's Alabama, Nevada, and Illinois) said no to Baton Rouge and swapped Vegas for Miami! It was an eventful weekend to say the least!
Miami was the perfect backdrop for yet another reunion of the four of us, the celebration of our one year Miss USA anniversary, and the start to my birthday week!
Food is a big part of travel experiences and Miami has always been one of my favorites cities to explore new restaurants in. We also wanted to celebrate our anniversary of the national swimsuit competition by consuming as many calories as possible so on our first night we ate dinner enjoyed Asian Fusion at Juvia. The food was great but that restaurants greatest assets was its location and ambiance. Located on the roof of a building on Lincoln Street, you have a great view of South Beach. A live DJ and outdoor seating make it a perfect place to start a night on a warm summer night!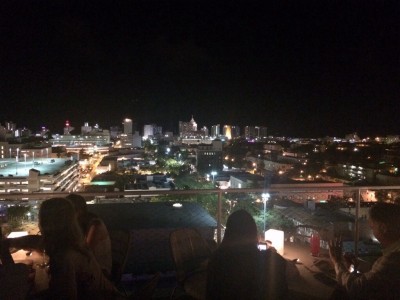 The next morning called for my favorite meal of the day, brunch! I've said it a million time and I'll say it a million more times, my all time favorite dish is French Toast (I'm seriously obsessed). I order it all the time because it's never the same recipe twice. Every chef has a different idea of French Toast ingredients so I order it almost every single time. We at breakfast at our hotel, SLS South Beach, and that French Toast was amazing. It was baked using Spanish bread and came with a honey drizzle. Words can't explain how good it was.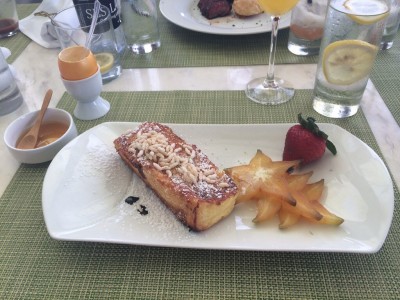 For dinner that night we ate at my favorite Miami "see and be seen" restaurant, Prime 112. We all enjoyed fillet, sweet potato mash, scalloped Parmesan potatoes, five cheese truffle mac, and Brussels sprouts all before ordering three huge desserts: carrot cake, chocolate and peanut butter s'mores, and an apple cobbler (my fave). Prime 112 can do no wrong!
The next morning was another South Beach favorite, Yardbird. Specializing in Southern Cuisine, their menu offers all of my favorite comfort foods with a little twist. I chose the Chicken N' Watermelon N' Waffles for my brunch and it blew every other chicken and waffles combo I've ever had out of the water. Fried chicken with honey hot sauce, spiced watermelon, with a cheddar cheese chow chow waffle made it so it wasn't even a competition.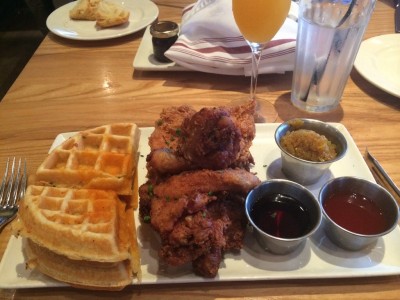 That night we intensely judged the pageant in the comfort of Stacie's penthouse suit while scarfing down pizza, chips, and candy and playing Miss USA drinking games!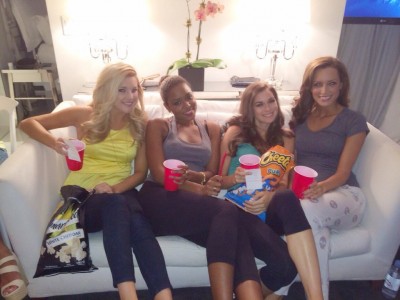 It was a great weekend with great friends. This time last year all I wanted was to be crowned Miss USA but that wasn't in the cards for me, I did however leave the pageant with three girls that became my sisters. We created a bond unlike an other, and to me that's the most precious trophy I could walks way with.