Today's post was sponsored by Pantene, but all thoughts and opinions are my own!
Wash day was always such a hassle! I'd spend hours washing, deep conditioning, blow-drying then flat ironing just for my style not to come out like I wanted, which left me feeling like I'd just wasted my time for no reason.
Ever since gaining the control (and confidence) to do my own hair back in middle school, I've accumulated quite the heat damage thanks to the daily use of professional quality tools and my recklessness of failing to apply heat protectant. But I was recently introduced to Pantene Pro-V's Miracle Rescue Collection, and it's changed my entire hair routine.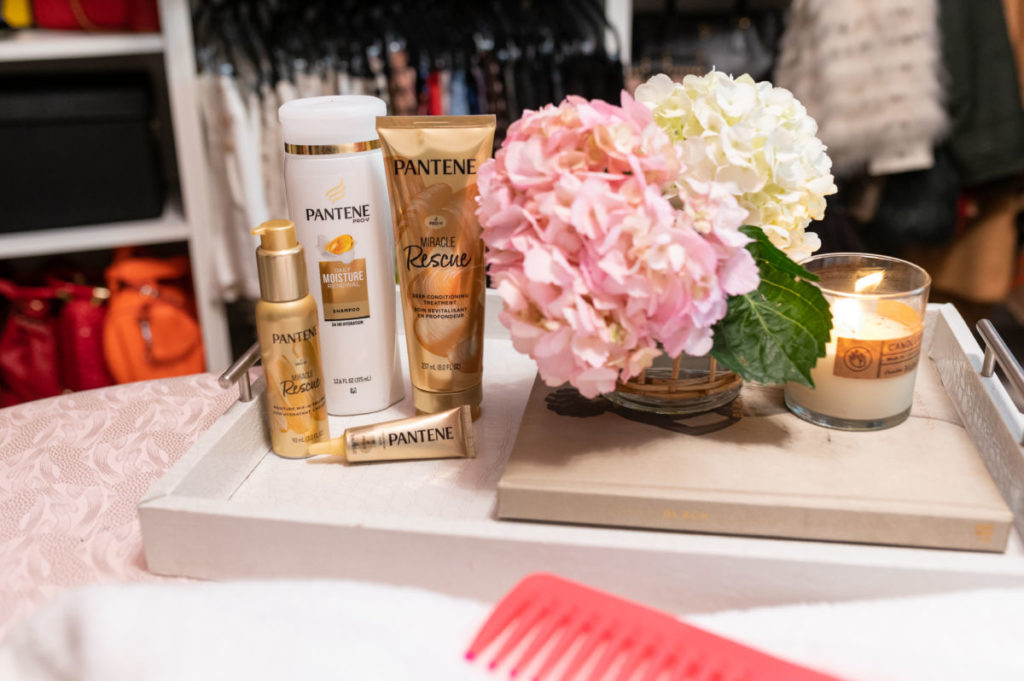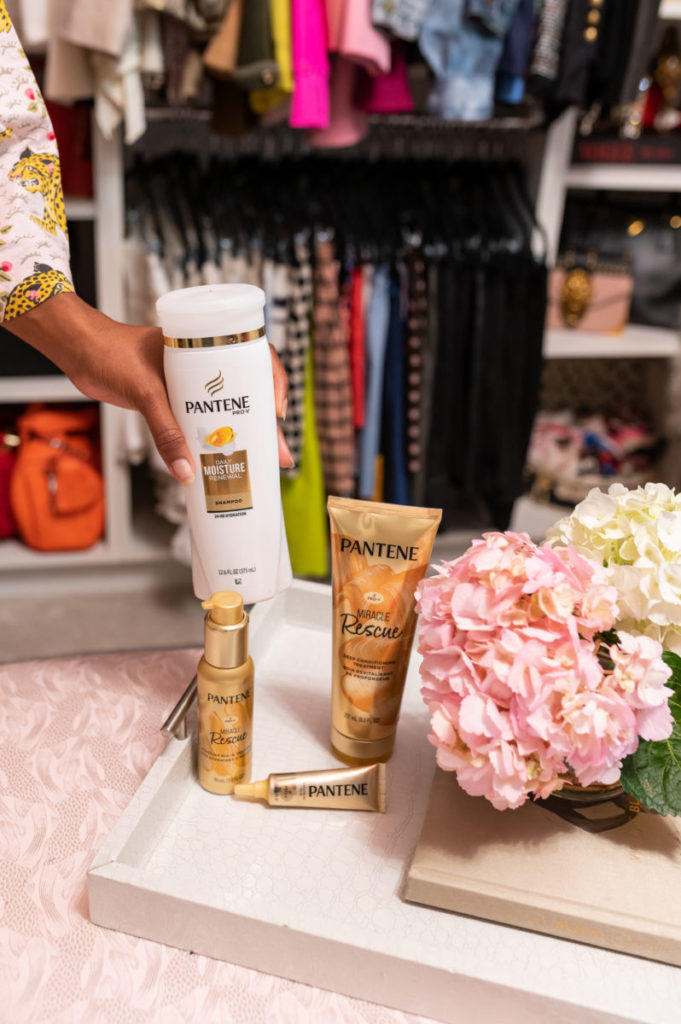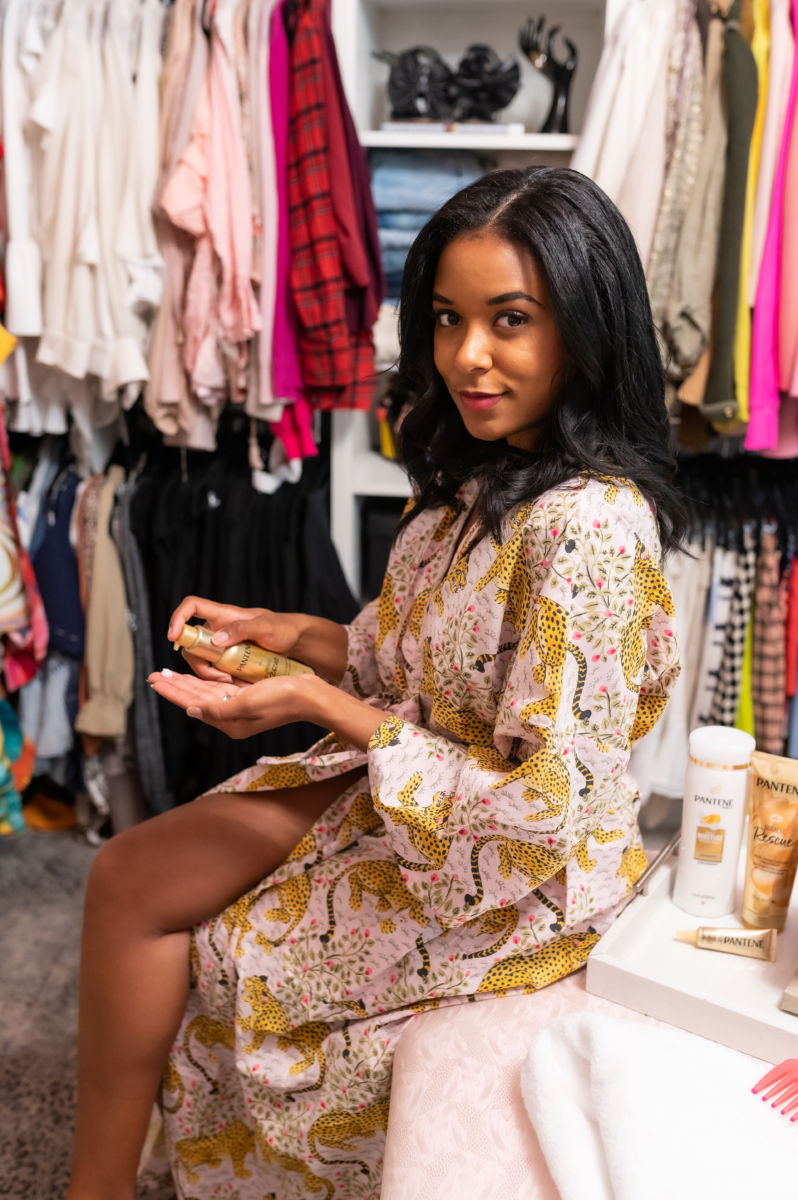 Pantene Miracle Rescue isn't an expensive treatment, but it visibly repairs signs of damage just like one! These products add shine, while smoothing and leaving hair frizz free + soft, combating years of what hot tools have done in less than the time it takes to watch your favorite TV show. And the best part is, it can all be done from the comfort of your own home.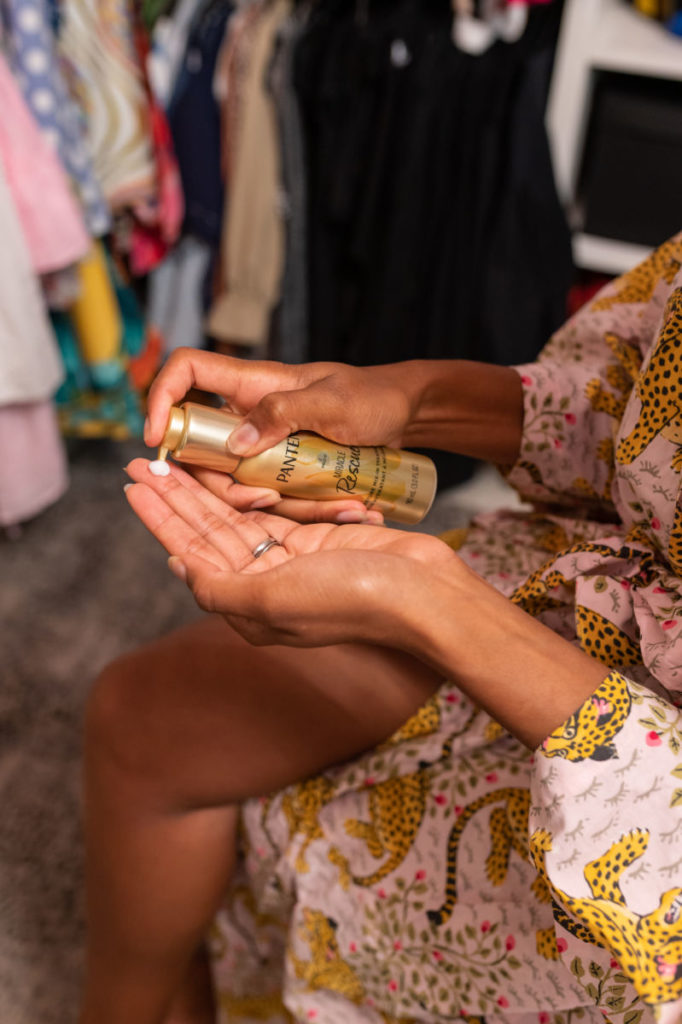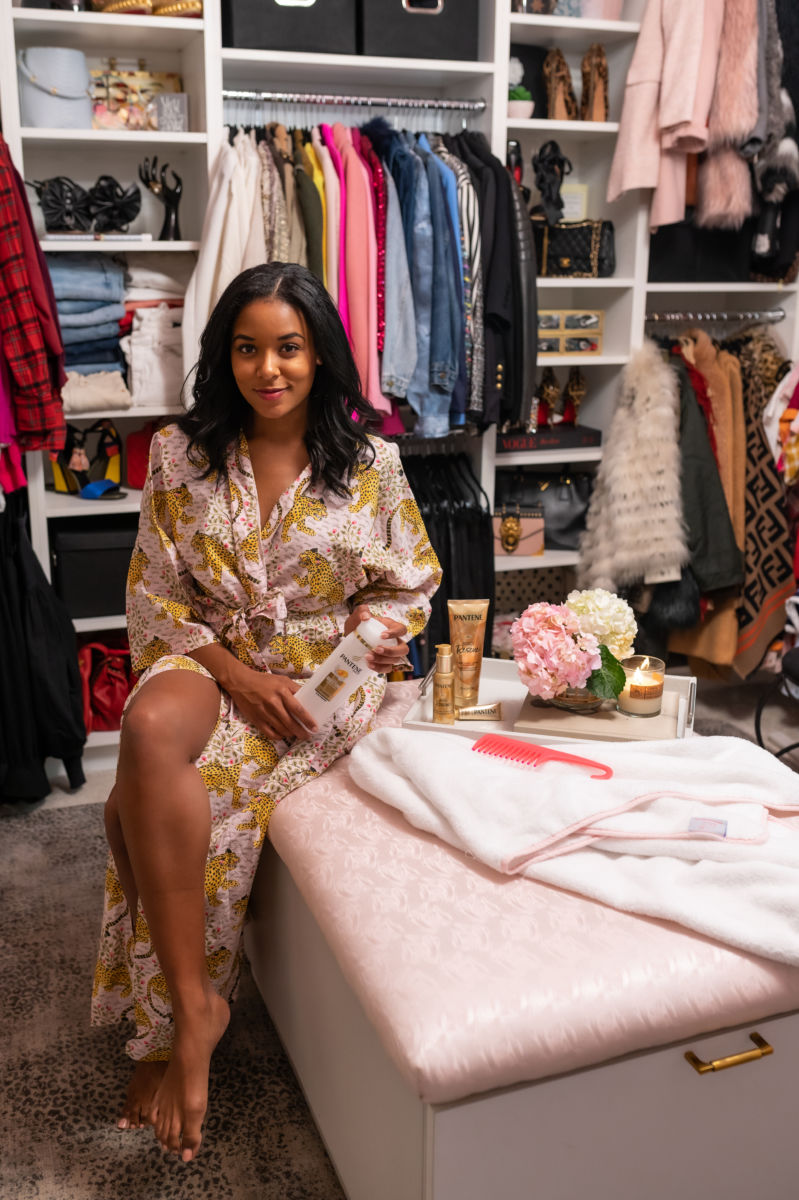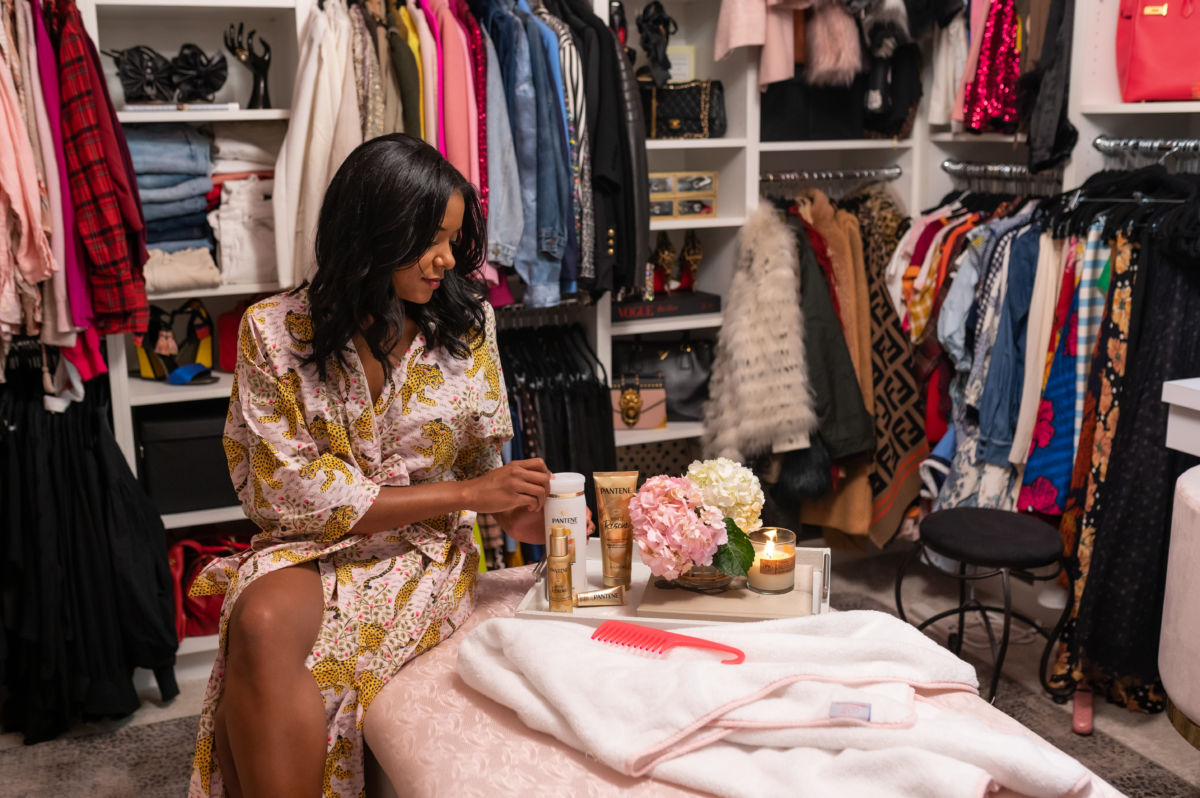 How to Use Pantene Pro-V's Miracle Rescue Products:
Step 1:
Revive your dry, brittle hair with Pantene's Daily Moisture Renewal Shampoo. Cleanse two to three times in a row to help your hair lock in moisture from root to tip!
Step 2:
After washing apply Pantene's Miracle Rescue Deep Conditioning Treatment, which has a blend of nutrients, including pro-vitamin B5. Let sit for about 3 minutes before rinsing for an intense boost that ensures hair is healthy + hydrated.
Step 3:
If your hair feels extremely damaged, or in need of a little extra attention, squirt the Miracle Rescue Deep Conditioning Treatment Conditioner into your hand and one to five pumps of the Miracle Rescue Moisture Mix-In, then rub together. This adds an extra dose of essential nutrients to help restore your hair.
Step 4:
Once Miracle Rescue Treatment + Mix-In have been rinsed out, apply an entire capsule of the Miracle Rescue Intense Rescue Shot into the palm of your hand, then massage onto damp hair from mid-length to ends. This is Pantene Pro-V's most intense + most concentrated formula, which transforms hair into visibly healthier, shinier & stronger hair (when compared to non-conditioning products).
Step 5:
Lastly, towel dry hair and apply the Miracle Rescue Multitasking 10 in 1 Spray generously before blow drying hair. This product does so much, including: detangles, strengthens against breakage, protects color, and serves as UV protection + heat protectant for hair. Once dried completely, style as you'd prefer (I typically use a flat iron, then a curling iron).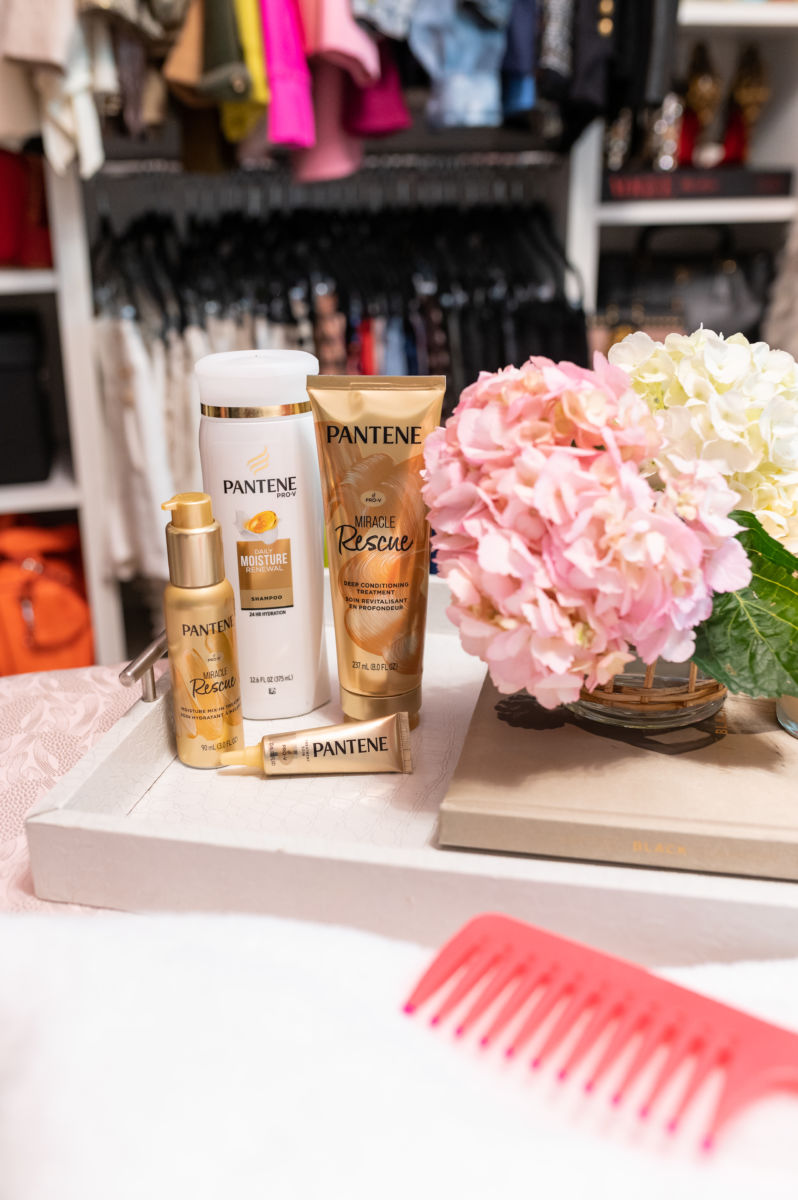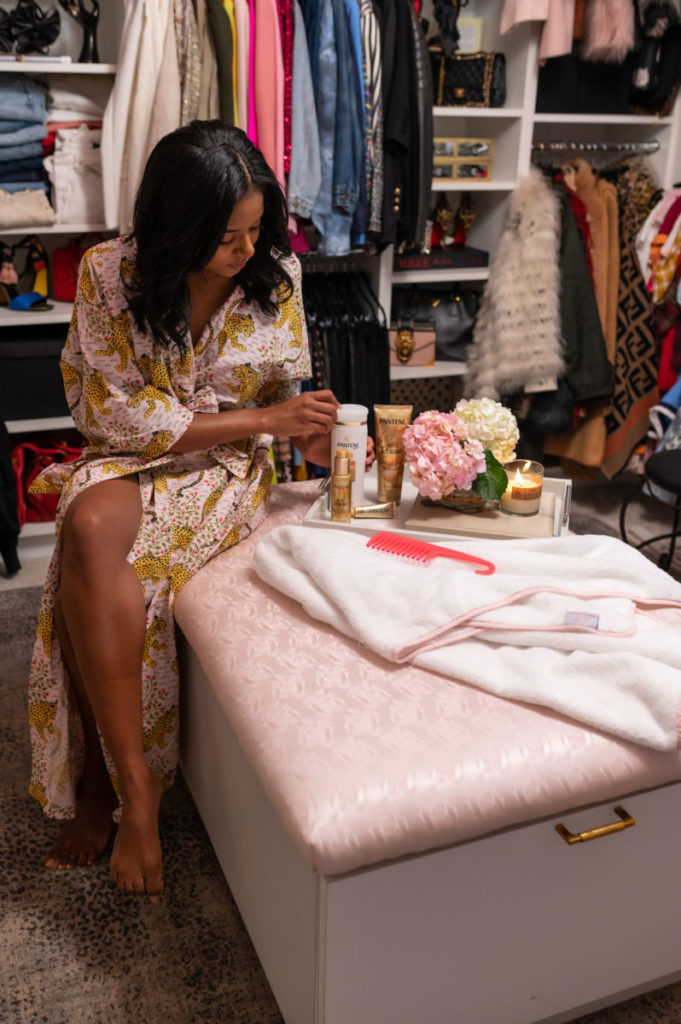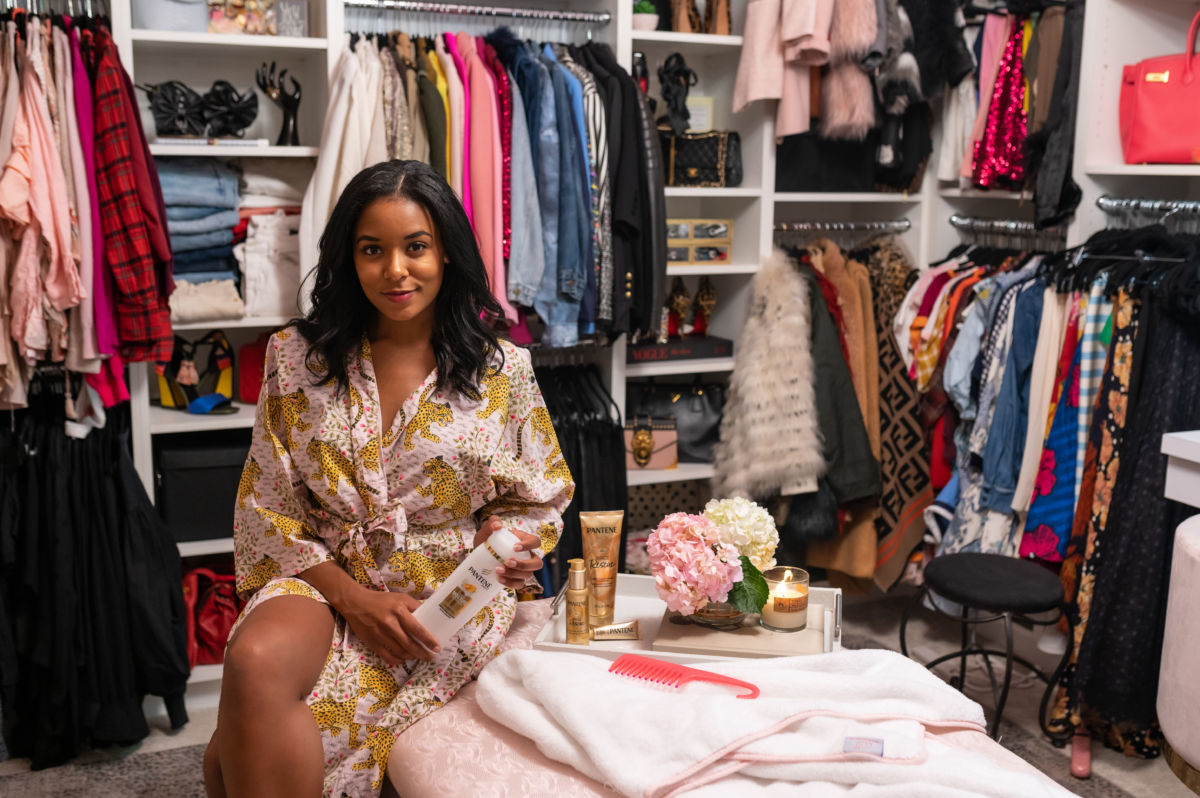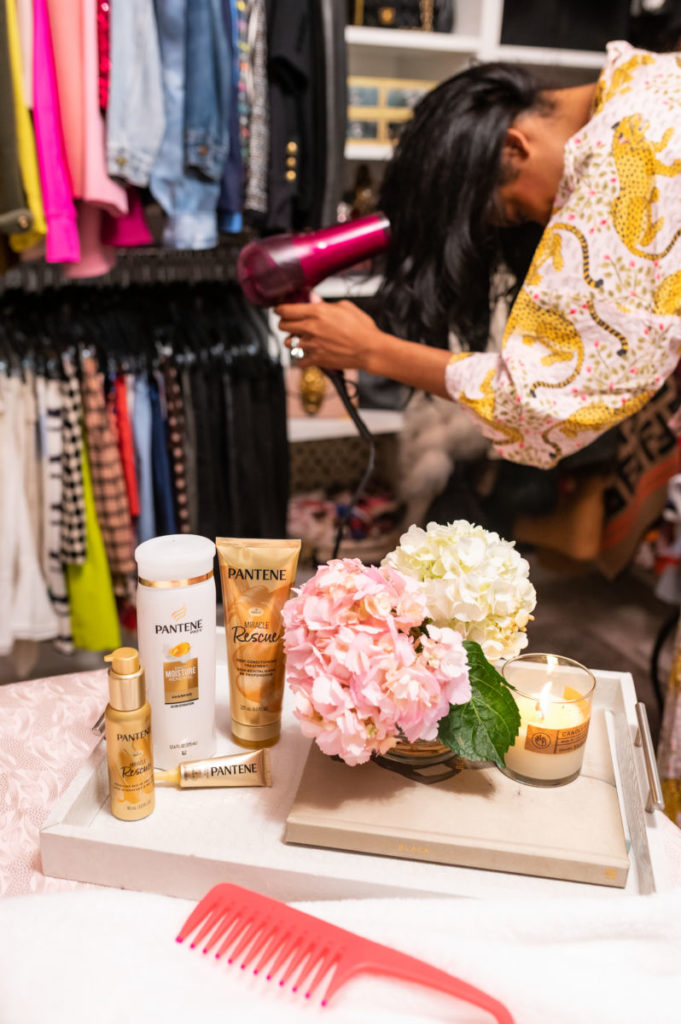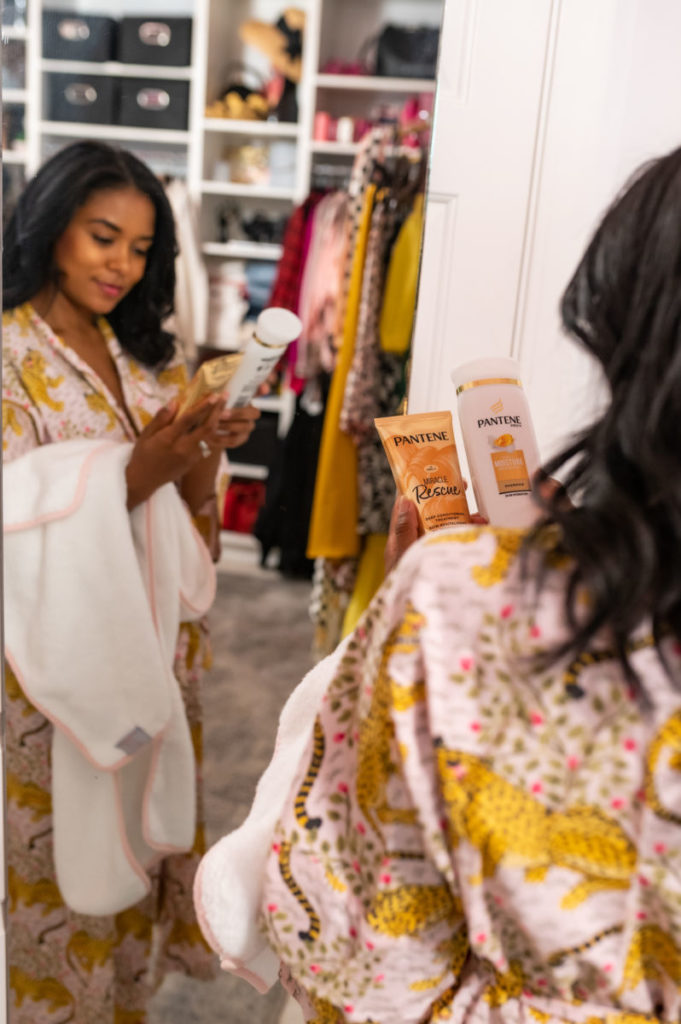 I encourage each of you to try using the Pantene Miracle Rescue Collection if you've suffered from years of built up heat damage. You'll see a visible change after your hair gets this mix of vitamins, deep-absorbing amino acids, and a healthy mix of hydrators.  The Deep Conditioning Treatment and Intense Rescue Shot are even as effective as a $60 treatment! You can shop the collection online and in-store at Walmart.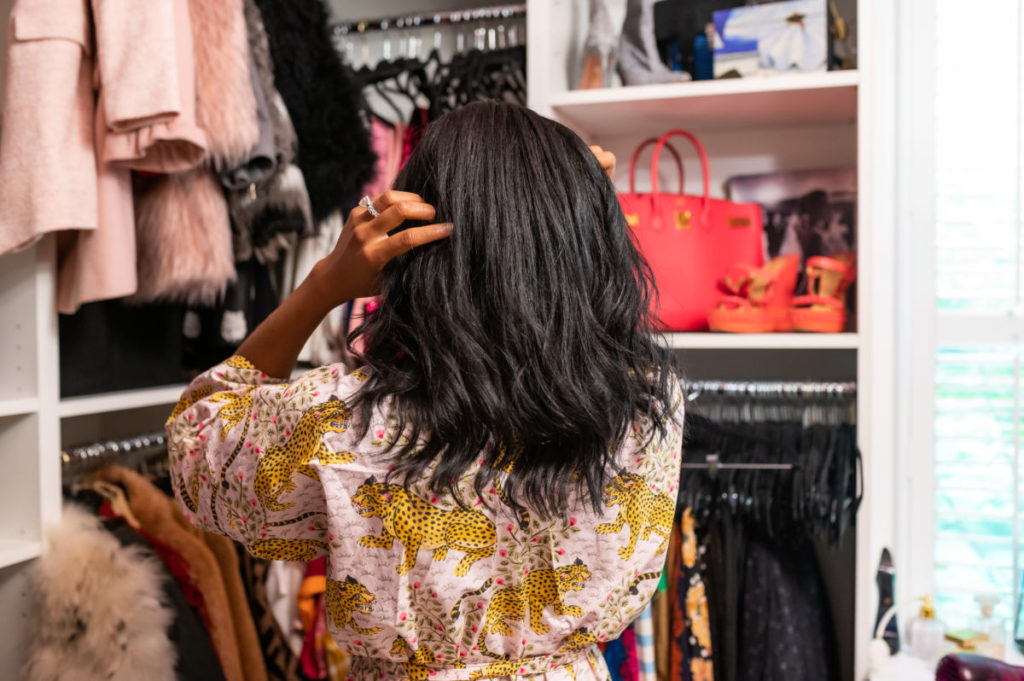 Photography: Crush Rush // Robe: Printfresh (Use Code PINCK for 15% off site wide)