Temperatures have finally started to warm up in SC and I can't help but start looking for excuses to host  outdoor gatherings over the next few weeks. But the hardest part of transitioning from winter to spring is having to take the drab outdoor area, that has been neglected for months, and breathe some fresh, new life into it.
Lucky for all of us, Serena & Lily is currently having a Spring Design Event (through March 16, 2020) and offering 20% off almost everything to liven up nearly every room of your home. Known for their fresh take on casual dining, luxurious bedding, and well-made, comfortable designs for every space, you're certain to find something you can use to add new life to any space that needs a little attention from Serena & Lily.
Below you'll find the list I've complied of my 10 favorite things for outdoor spaces that I hope to add to our home this season!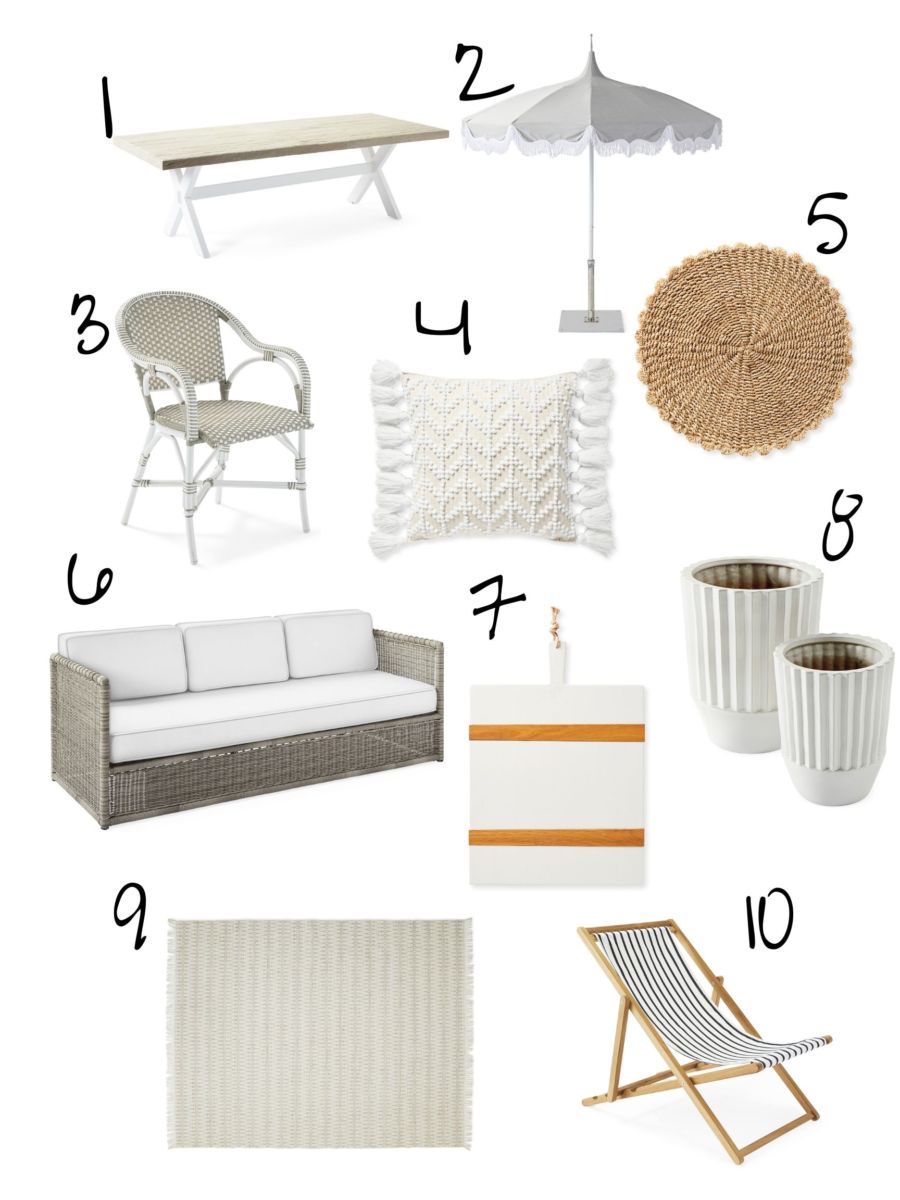 1 // 2 // 3 // 4 // 5 // 6 // 7 // 8 // 9 // 10
Use code FRESHMIX for 20% off now through 3/18/20 (exclusions apply)!