This past weekend was filled with life's greatest pleasures…wine + food!
I was given the opportunity to attend the annual Charleston Wine + Food Festival as a guest of Toyota USA with 7 other social media influencers and industry writers.  The weekend was filled with VIP access to festival events and excuses to indulge in sips, bites and all of Charleston's charm.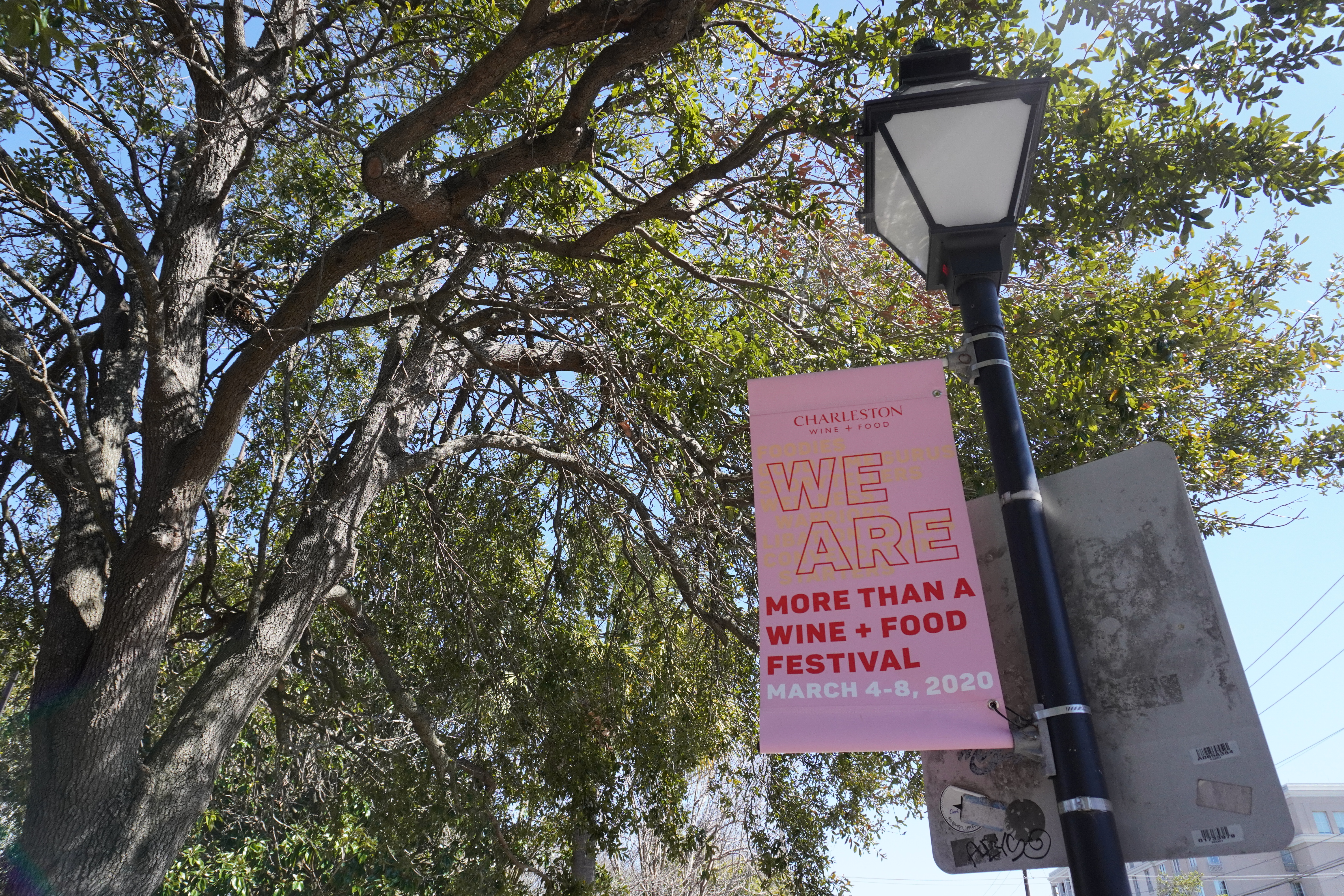 All of the fun kicked off before the festival even started when they dropped off the 2020 Toyota Corolla at my home in Columbia. They encouraged us to turn the route to #chswff into a full-blown road trip so that we could take advantage of all the features of the 2020 Corolla. If you know me at all, then you know how much I dislike spending hours upon hours in the car. But the festival coincided with my bestie's 30th birthday and she lives in Atlanta, so I bit the bullet and decided to take (an extended) road trip from Columbia to Atlanta to Charleston. That last leg is a FIVE HOUR DRIVE, and I'm not going to lie…I wasn't looking forward to it at all. But I'm happy to report, that the Corolla may have just changed my mind about driving long distances.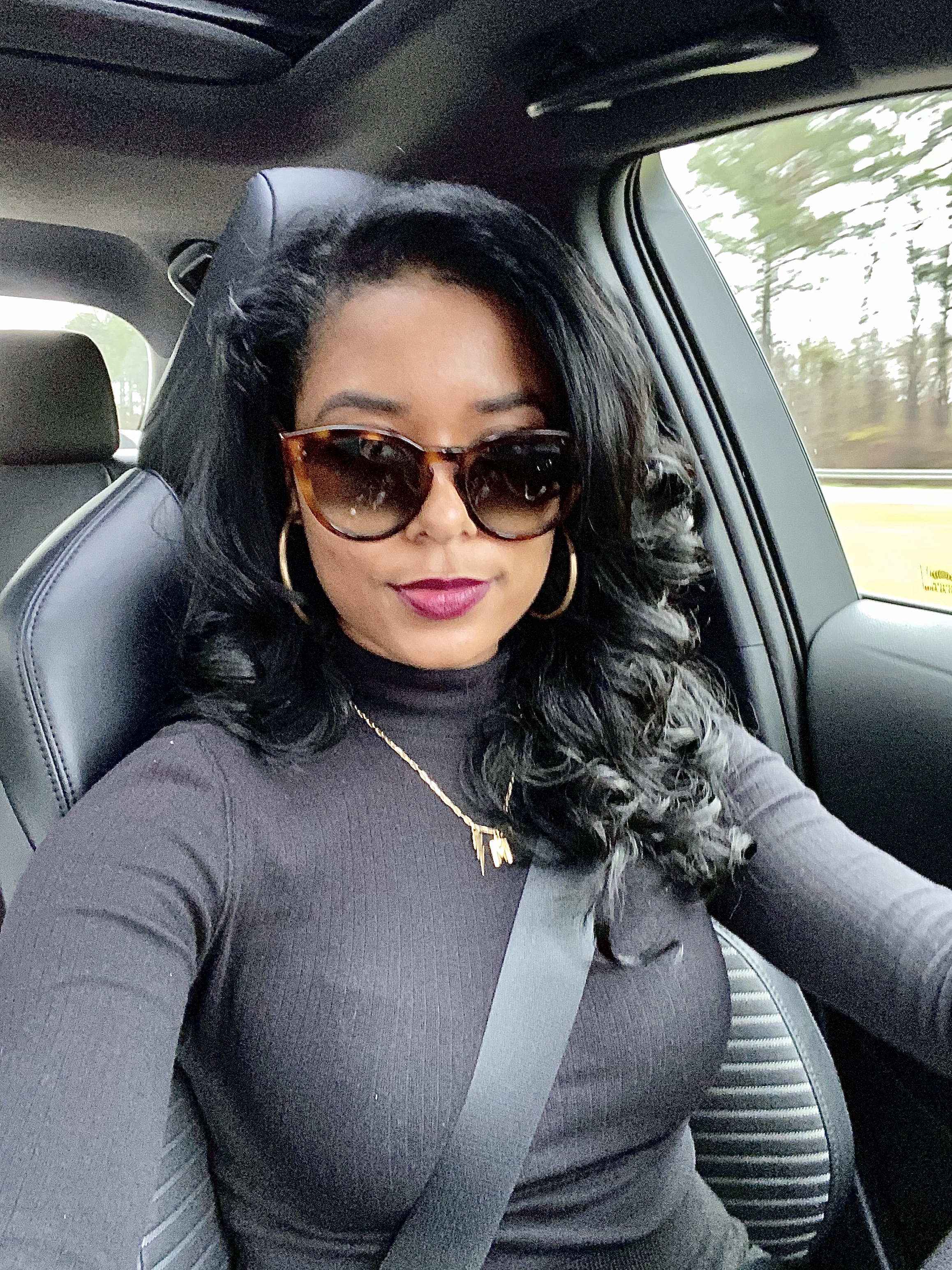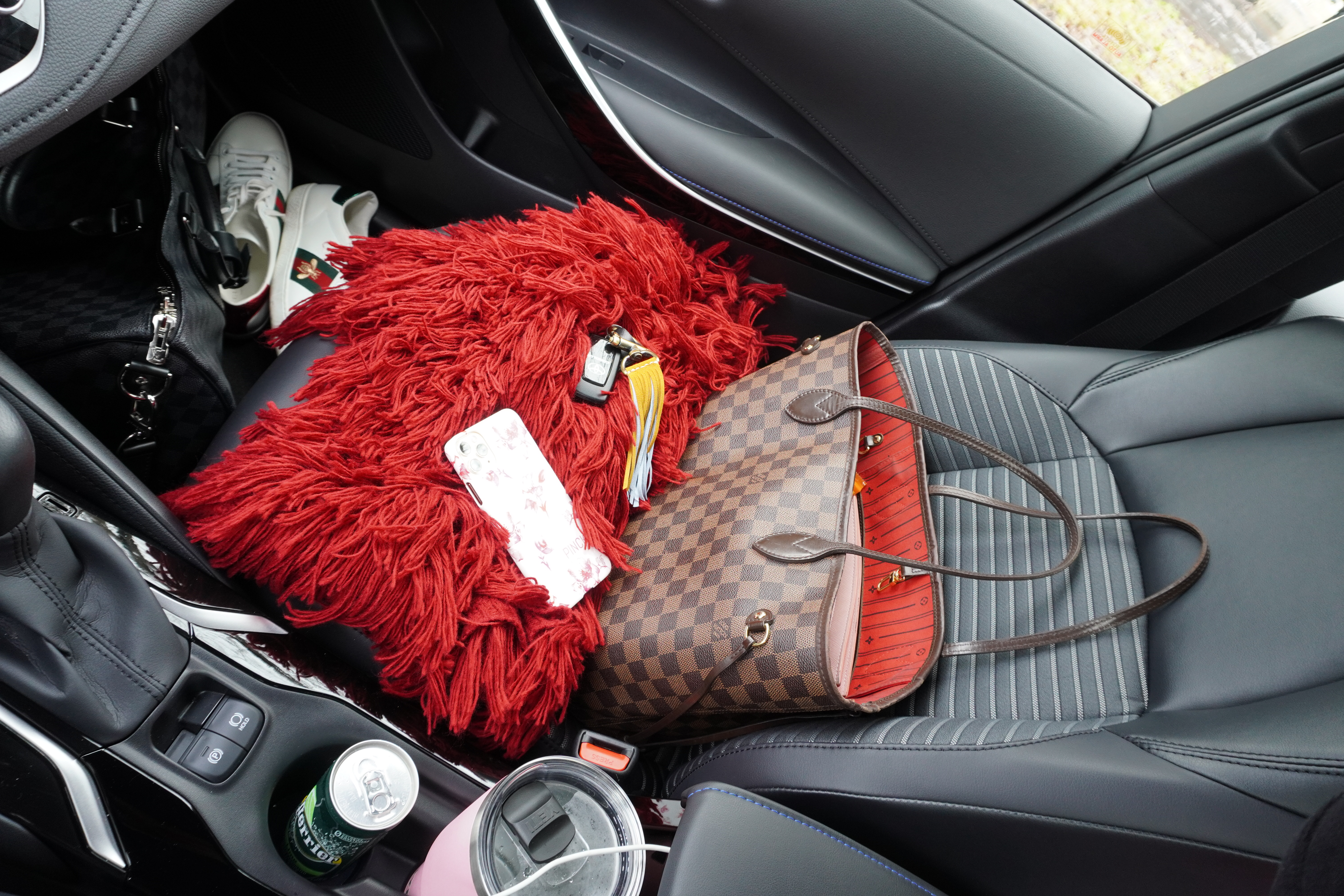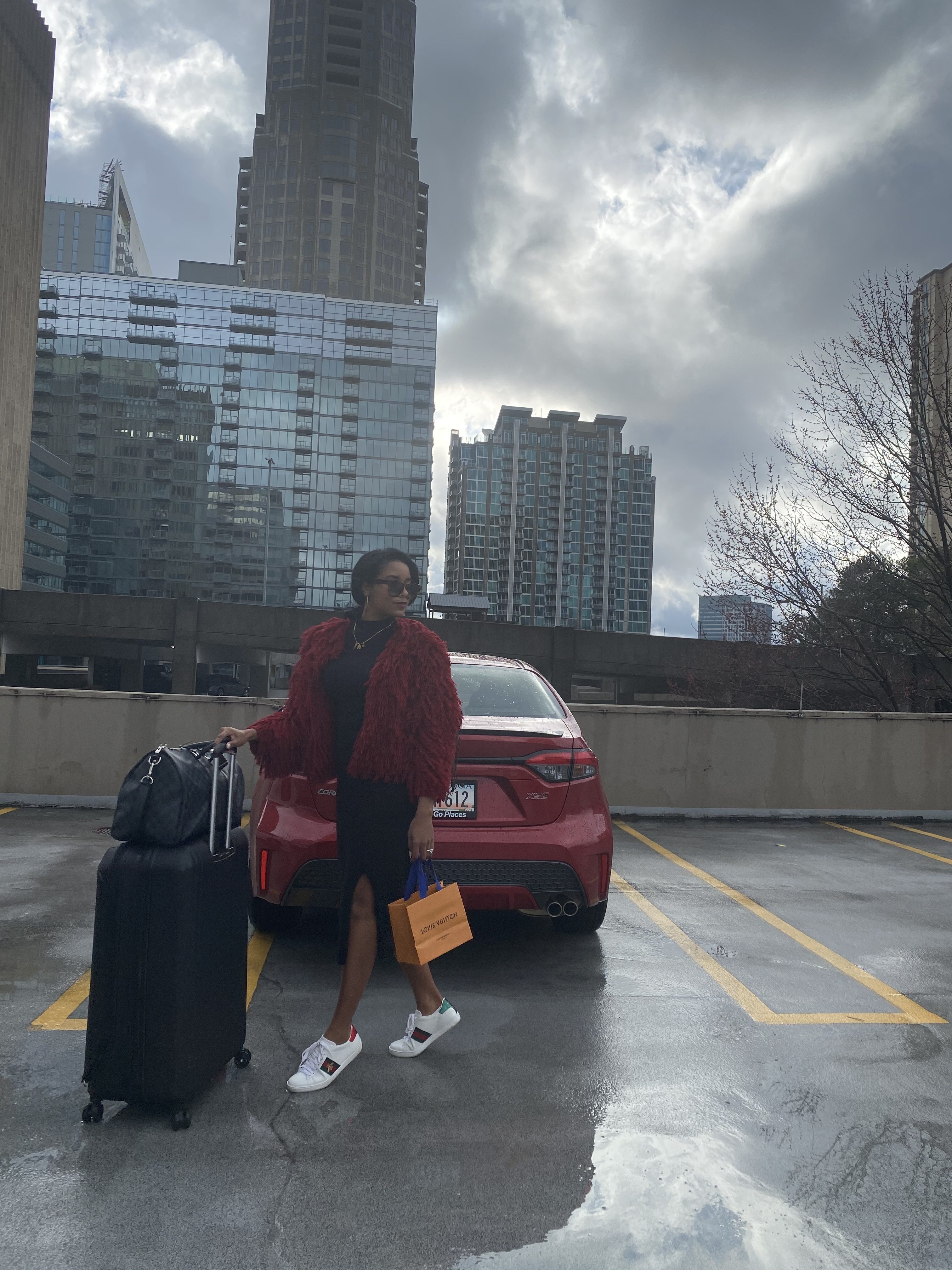 The standard audio system in the 2020 Corolla comes with a huge (8 inch), touch-screen display with a homepage that you can customize to your liking. This was super beneficial throughout the long drive because I could easily switch from podcasts to XM radio and then back to Apple Music without much effort at all. The display was also the perfect size for me to follow along to Google maps when I got onto the backroads of Orangeburg. And when the "low fuel" light came on, I was given the option to be routed to the nearest gas station..which I would have never found on my own. But what really made the Corolla so easy to drive was all of the safety features that come standard in every Toyota. Yup, you read that right! Every Toyota is fully equipped with technology that mitigates the most common accidents– at no extra cost. The Toyota Safety Sense (aka TSS) features lane departure warning, front and rear bumper warnings, and automatic high beams…among a slew of other features that were way too advance for me to really wrap my brain around. All you really need to take away from this is that having each and every one of these assets allowed me to think just a little less while I was driving, which I've now realized is why I dislike driving so much. Having to focus on every little thing around you gets to be exhausting. So having a car smart enough to do all the heavy lifting was a dream! I made it there in what felt like no time at all.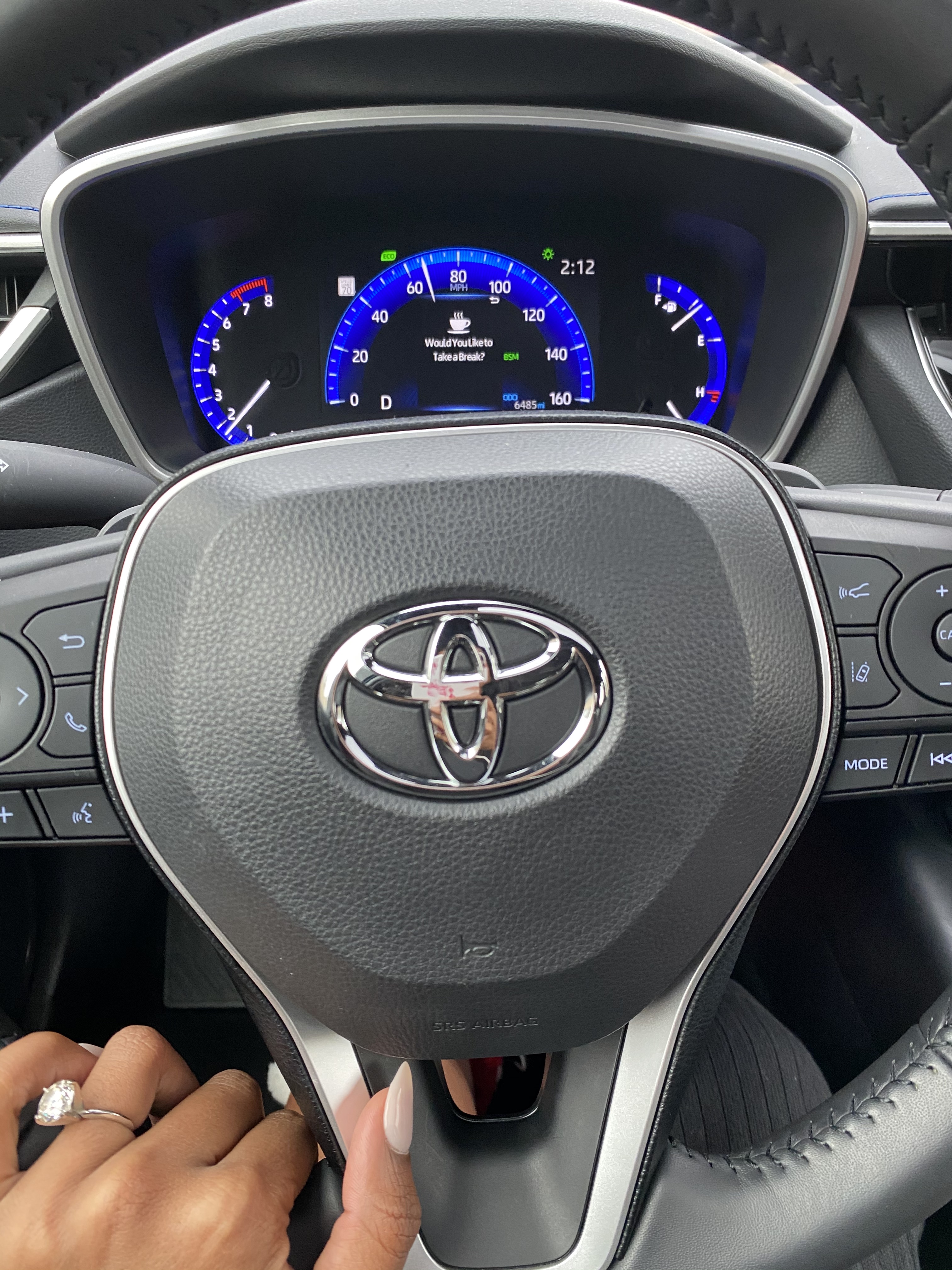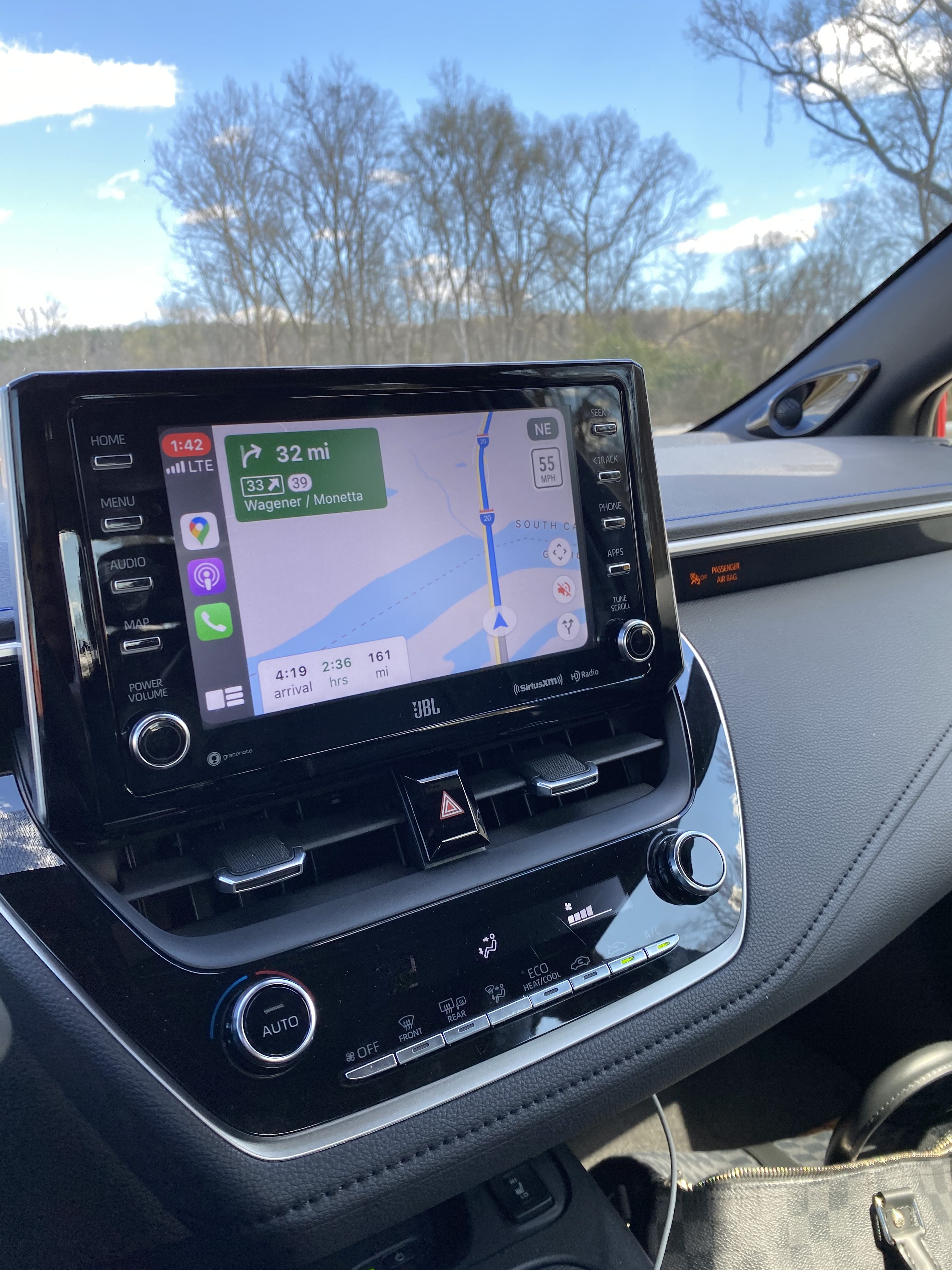 I arrived in Charleston Friday evening just in time to kick off  Travel. Eat. Repeat. with the Toyota USA team. We were all staying at the iconic Charleston Place hotel, so they hosted a welcome reception in the beautiful courtyard right off Market Street. There we got to meet the Toyota team, the other influencers and get introduced to the features of the other vehicles (the Avalon, Rav 4 and Camry) all while sipping champagne and munching on a Southern fave…pimento cheese dip!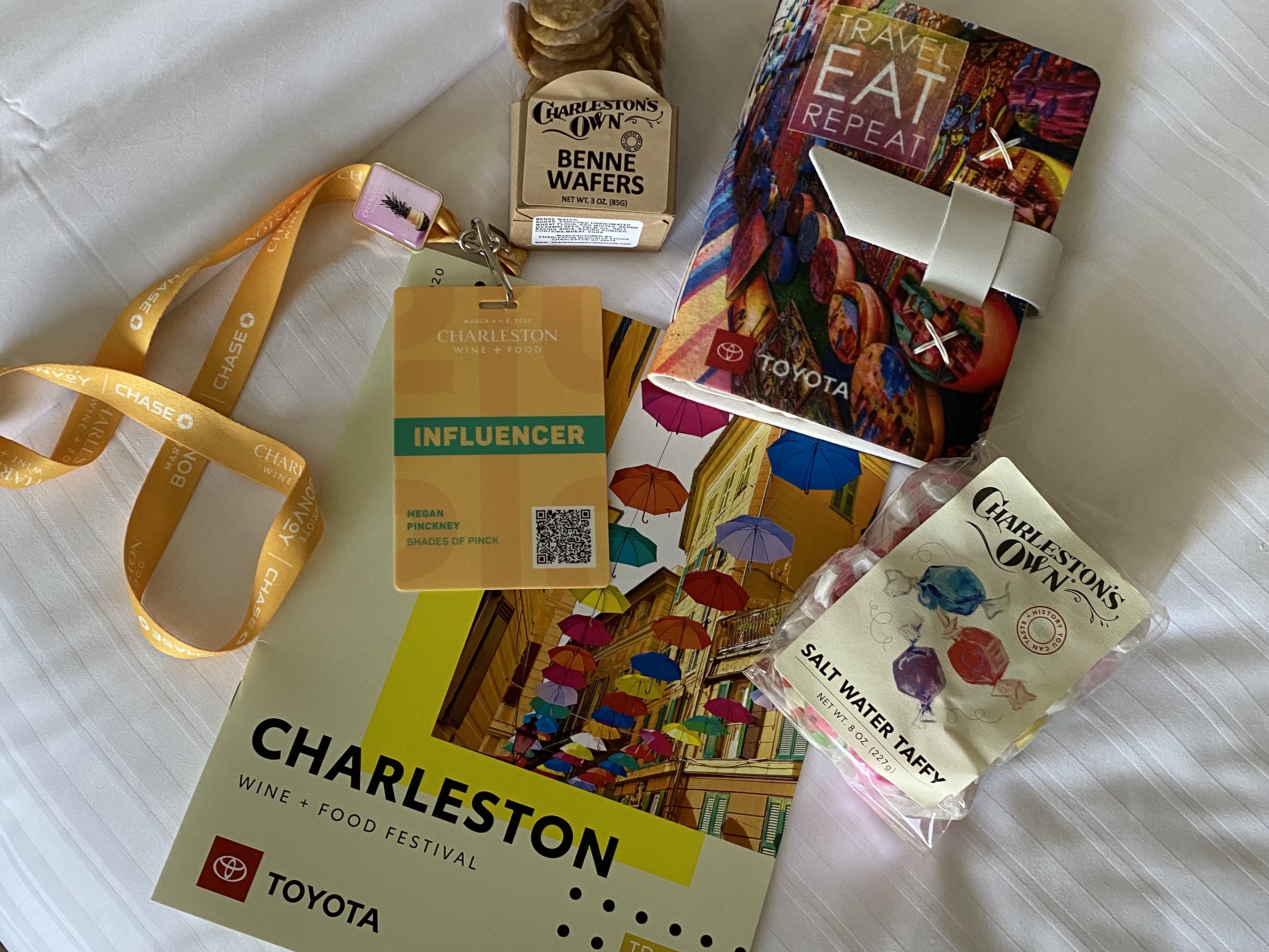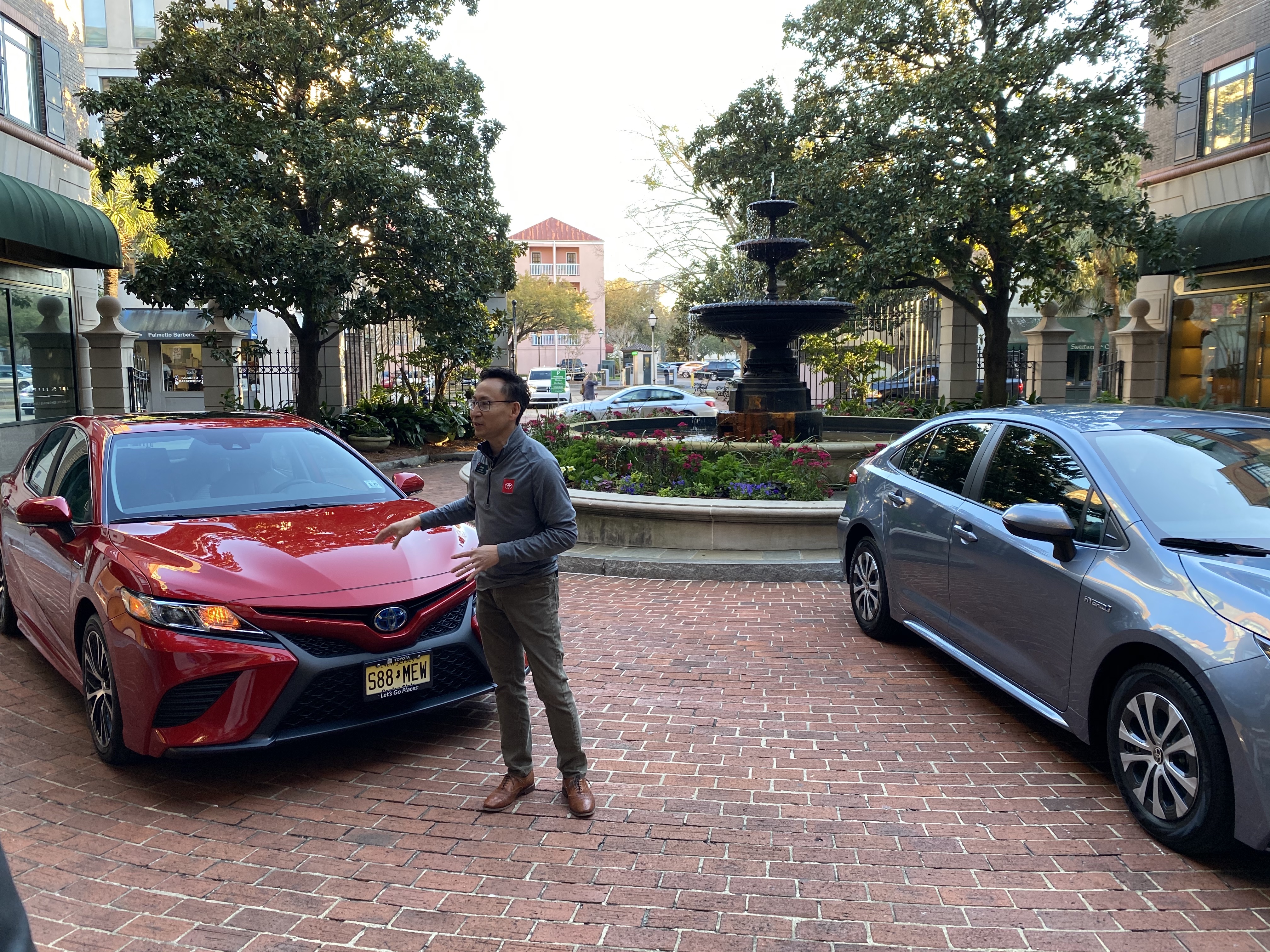 Afterward, we jumped into a few Toyotas and headed to Wine + Food's Night Bazaar at Holy City Brewing. It was SO cold + windy that night, but that didn't stop any of us from enjoying every moment. There was live music from a jazz band that covered pop hits, and tents were set up throughout the field with bites and cocktails from dozens of Charleston's best local eateries. There were sooo many options. If I didn't know any better I would have thought that set-up was the actual festival. But nope, just one of the many extensions that the festival has developed over the last 15 years.  The night flew by and before I knew it, I was headed to the Darling Oyster Bar for a nightcap with some friends.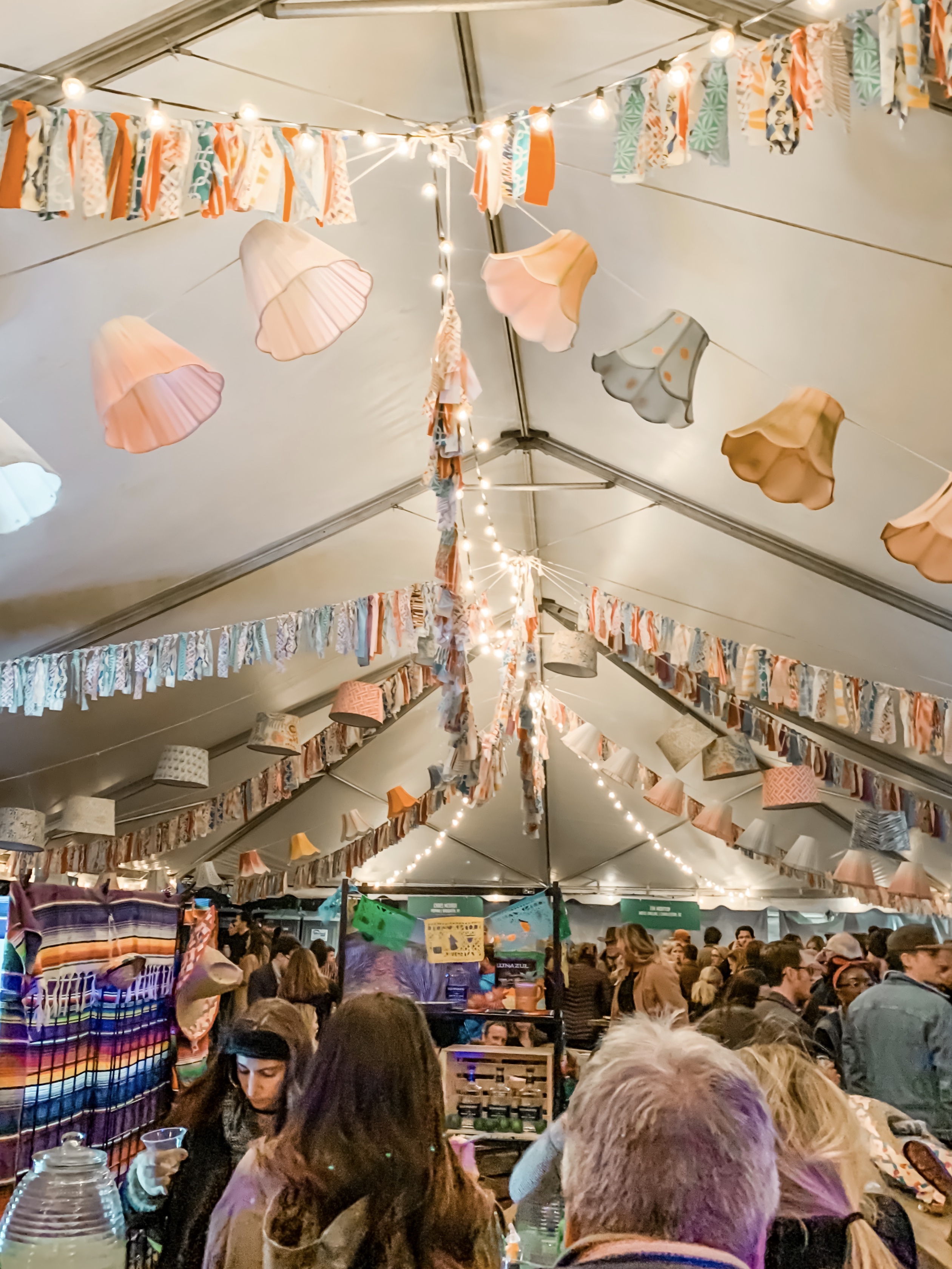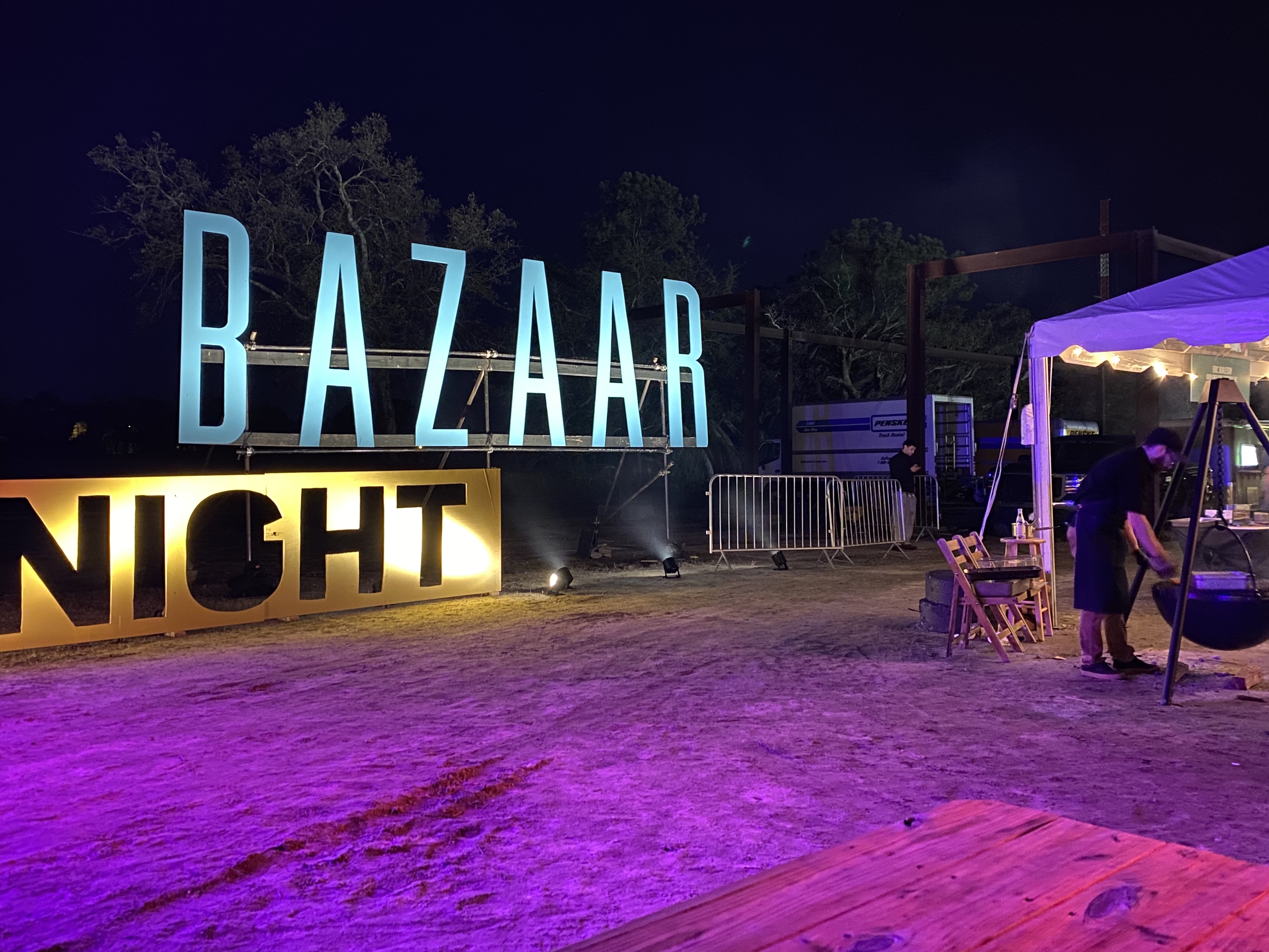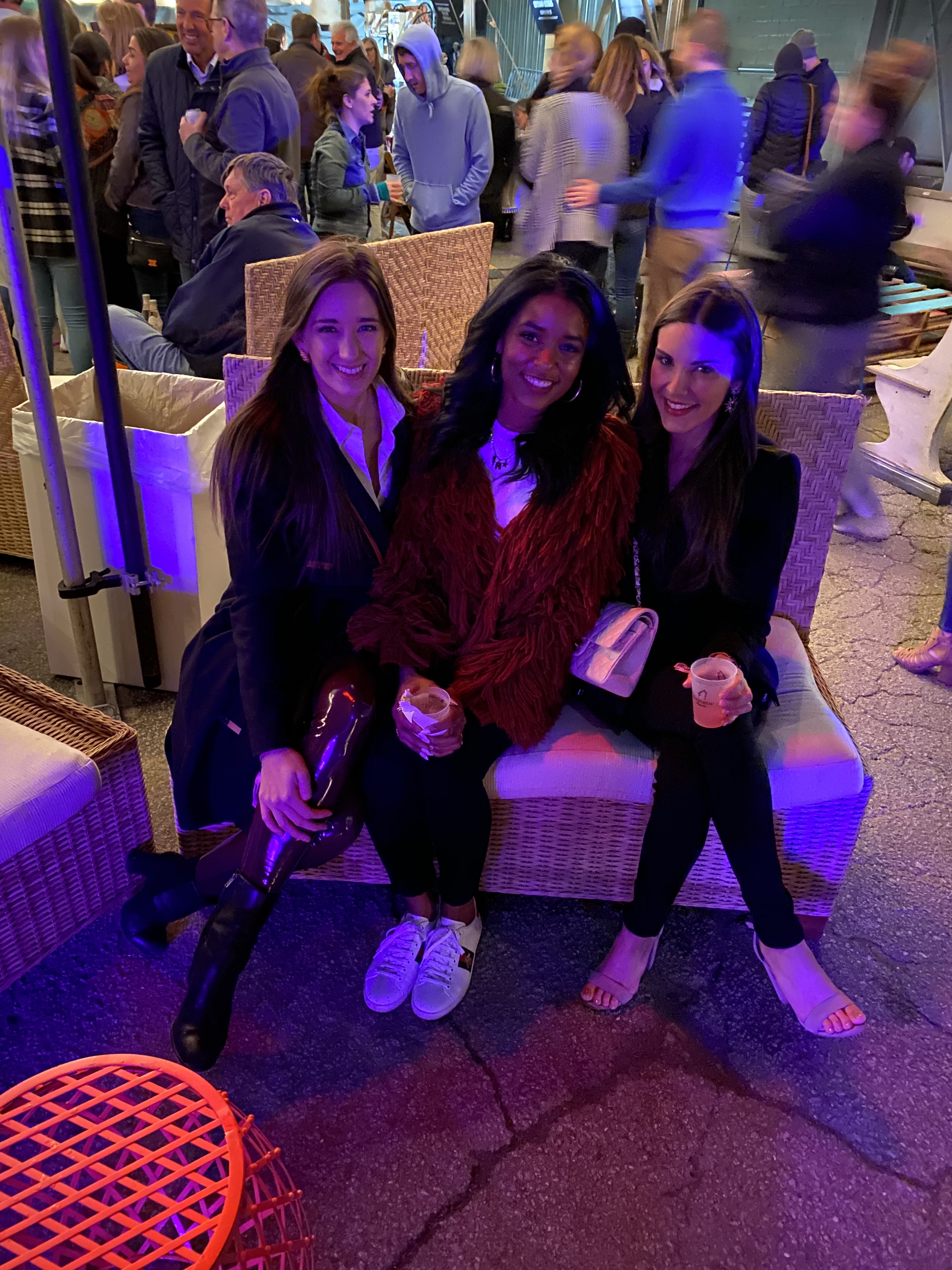 The next morning came quickly and we were off on a walking tour of the Ansonborough neighborhood. I honestly love having the opportunity to play tourist in my hometown because I do it so infrequently. Strolling around, taking in beautiful sights while someone gives me a history lesson is actually my idea of a great time and I was semi-disappointed when it ended.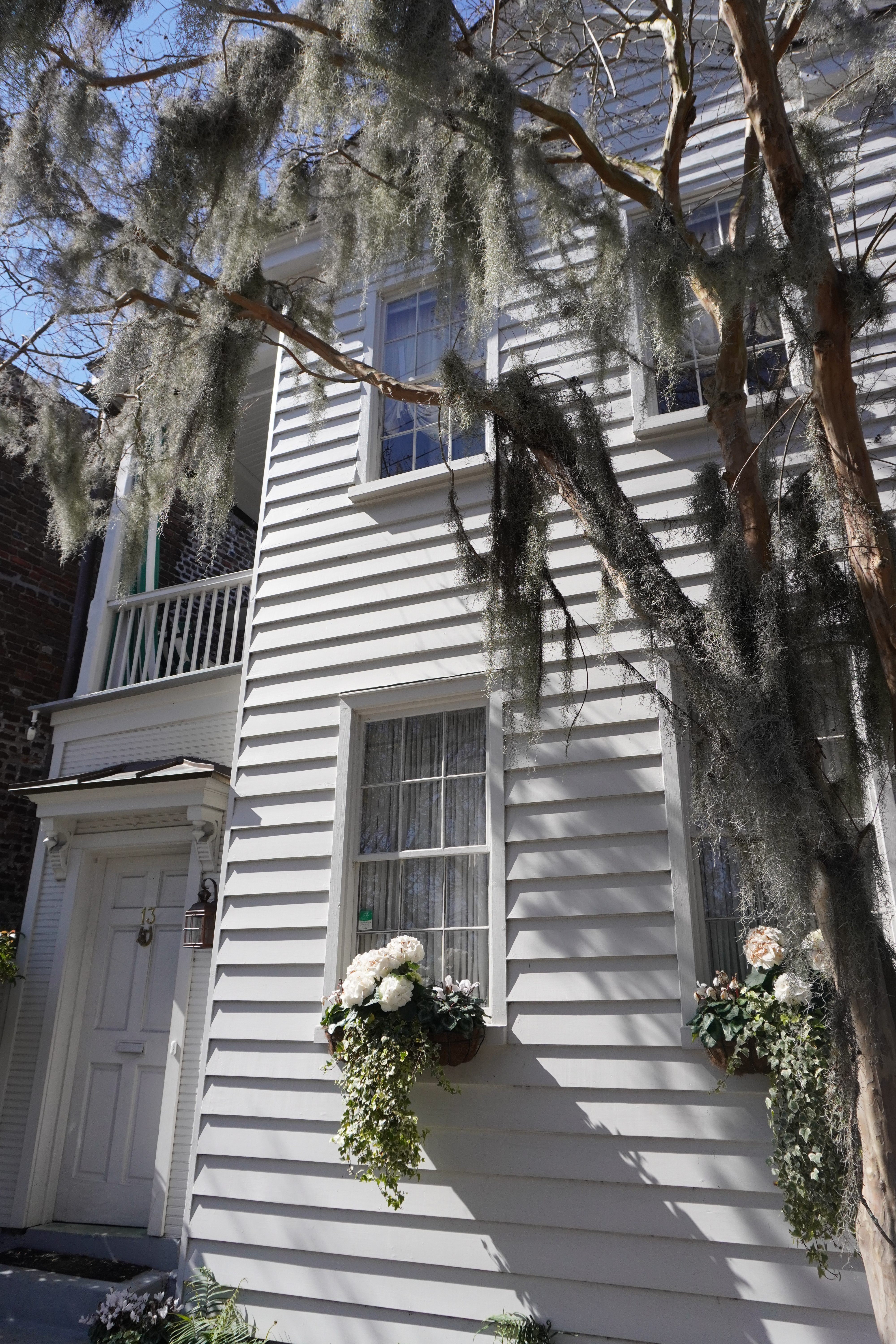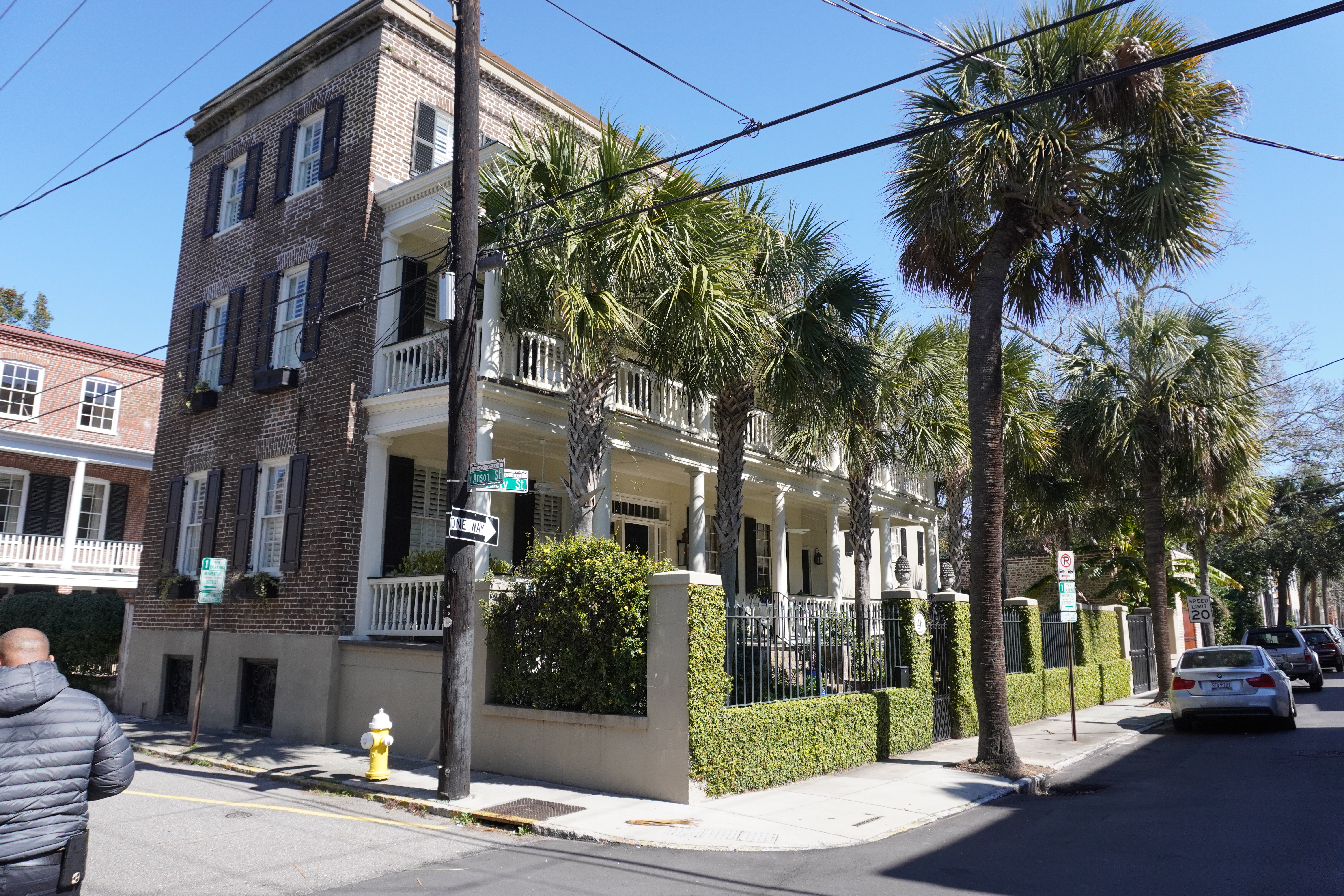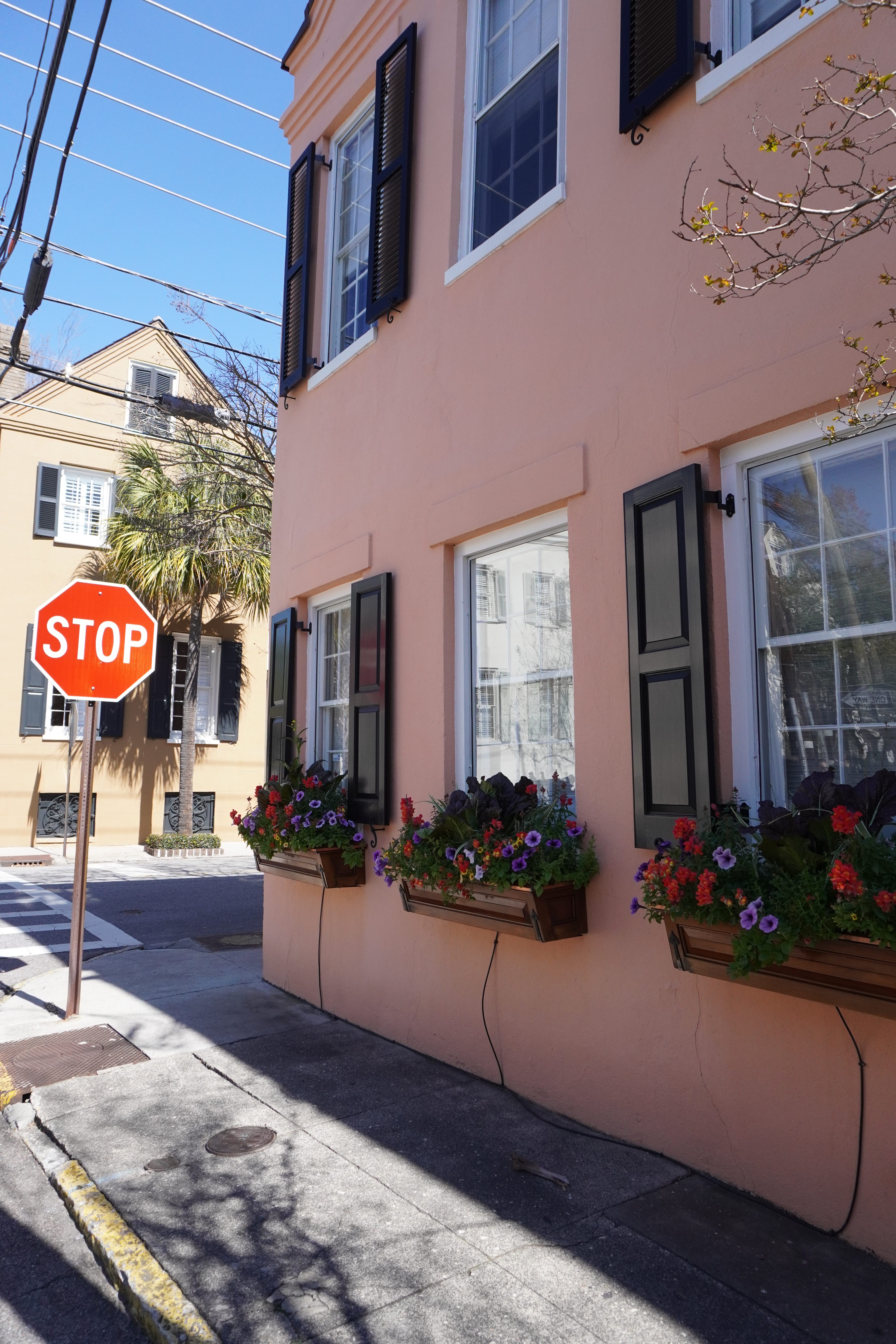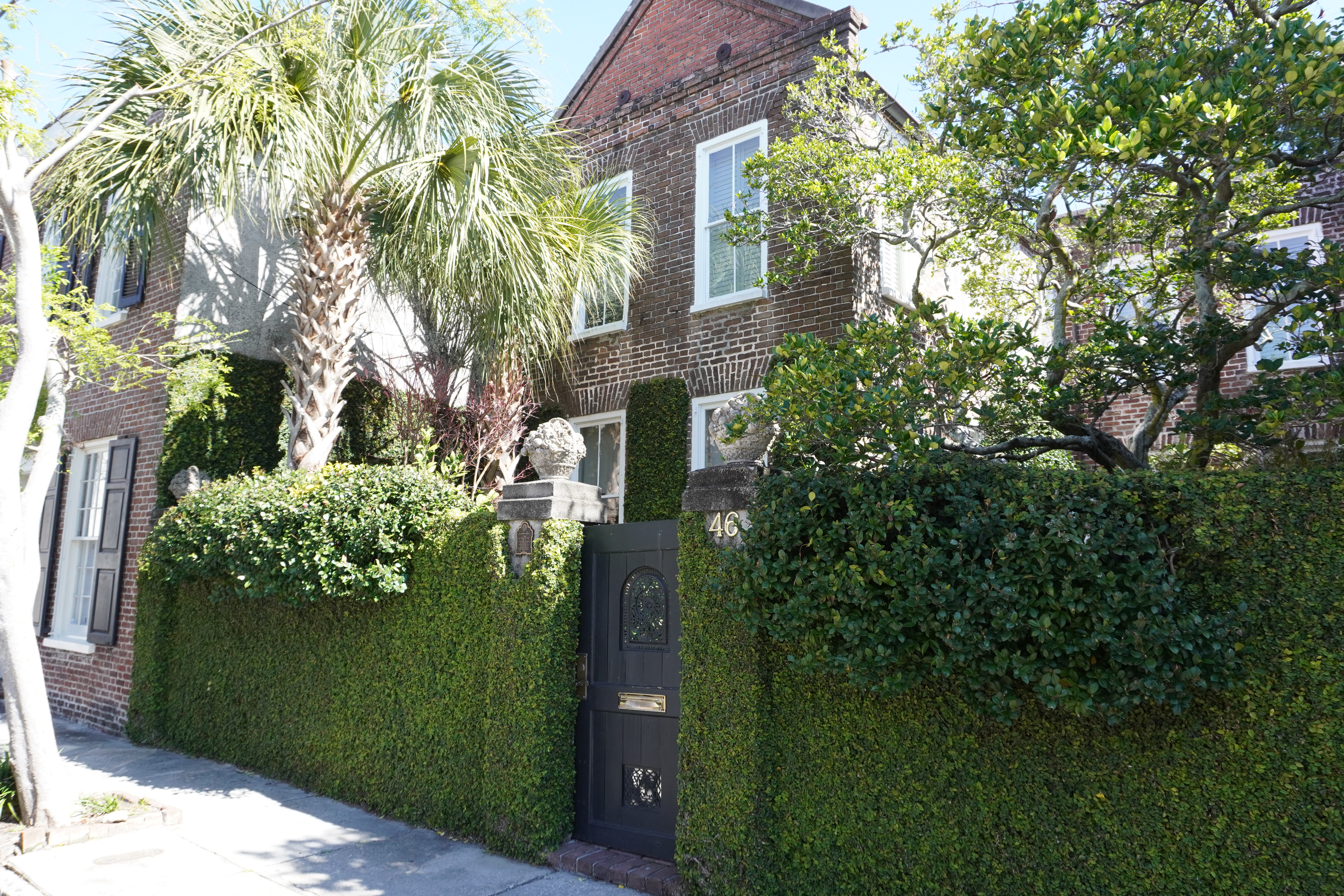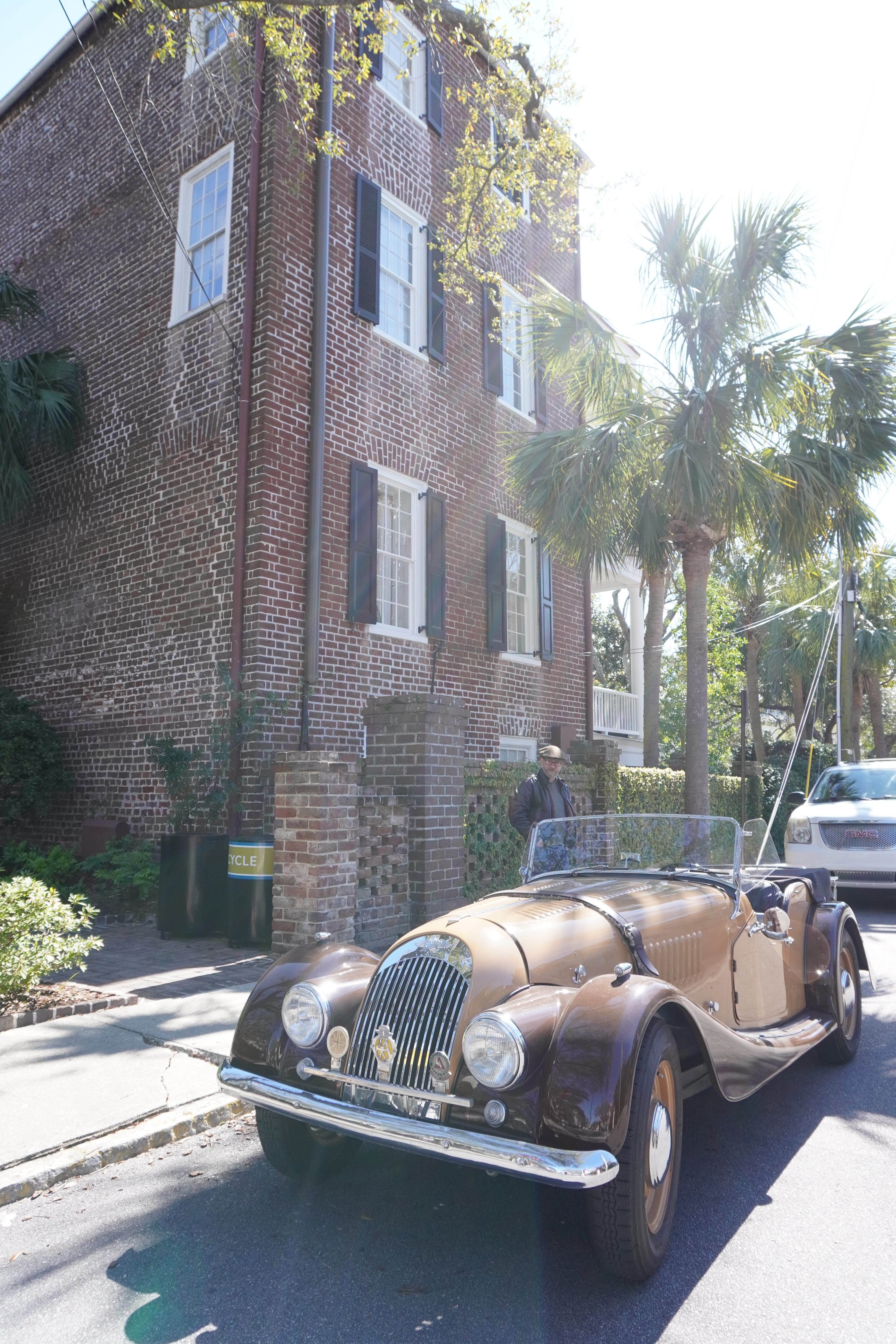 But when it did actually conclude we had walked all the way to Marion Square, the home of the festival's Culinary Village, and were given early access which was amazing because we were able to get first dibs on all the sips + bites. In the village was Toyota's Travel. Eat. Repeat tent. The team had constructed a beautiful (and I mean GORGEOUS) set-up that had all the flair of a global street fair, with herbal tea leaves for you to take home and everything. Sure, they wanted you to experience the features of the vehicles being displayed, but they came up with a creative, interactive way for you to do so. Each car was considered a different global location. As you'd interact with each station you'd create items like personalized oven mitts and trivets, or walk away with kitchen gadgets and a silkscreen tote that featured a commemorative #chswff design, getting "passport stamps" as you completed each station. Once you had collected all passport stamps you were then gifted a wooden cutting board! This was such a great way to encourage people to get behind the wheel of Toyotas without feeling like you were on car lot being sold to by a salesperson.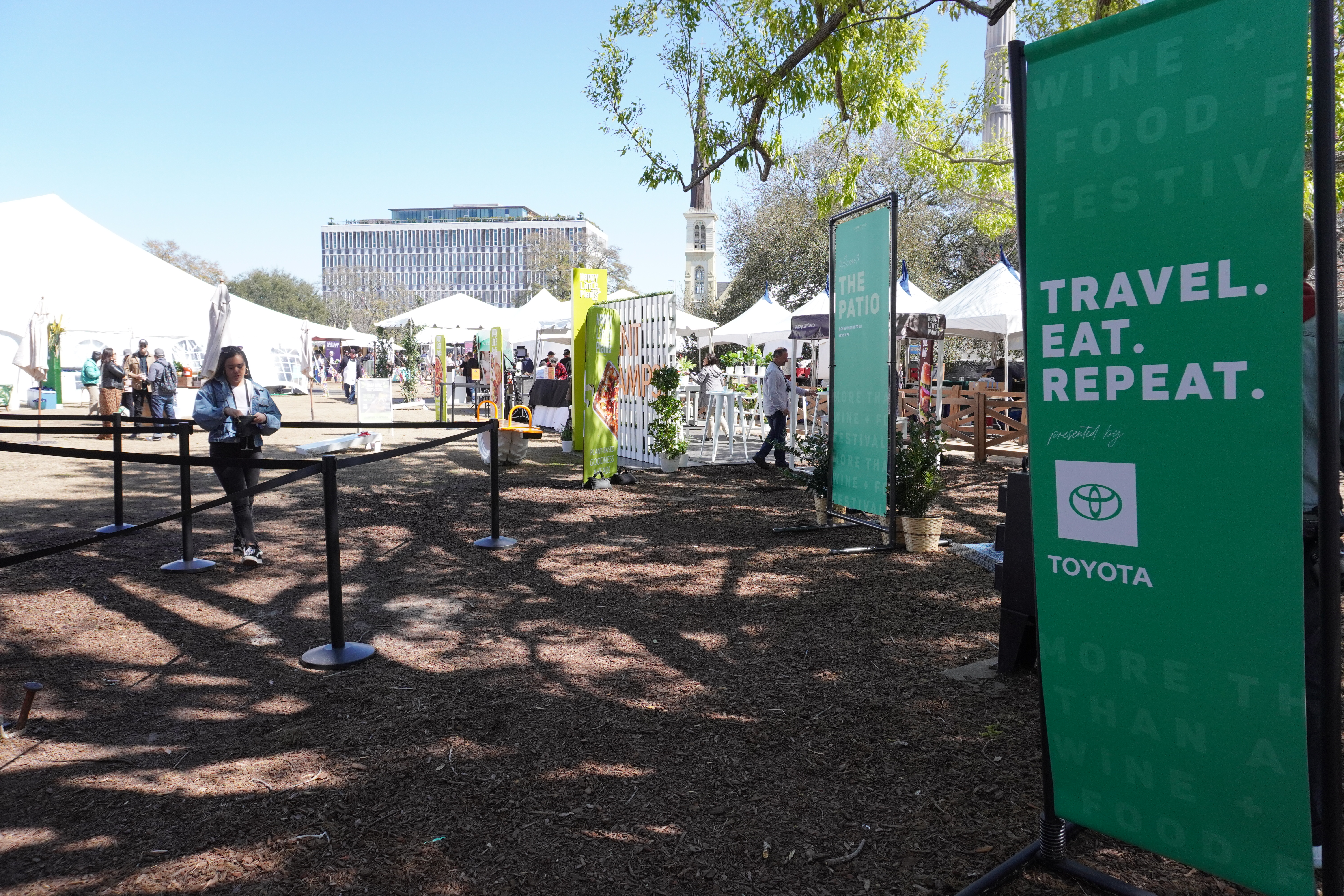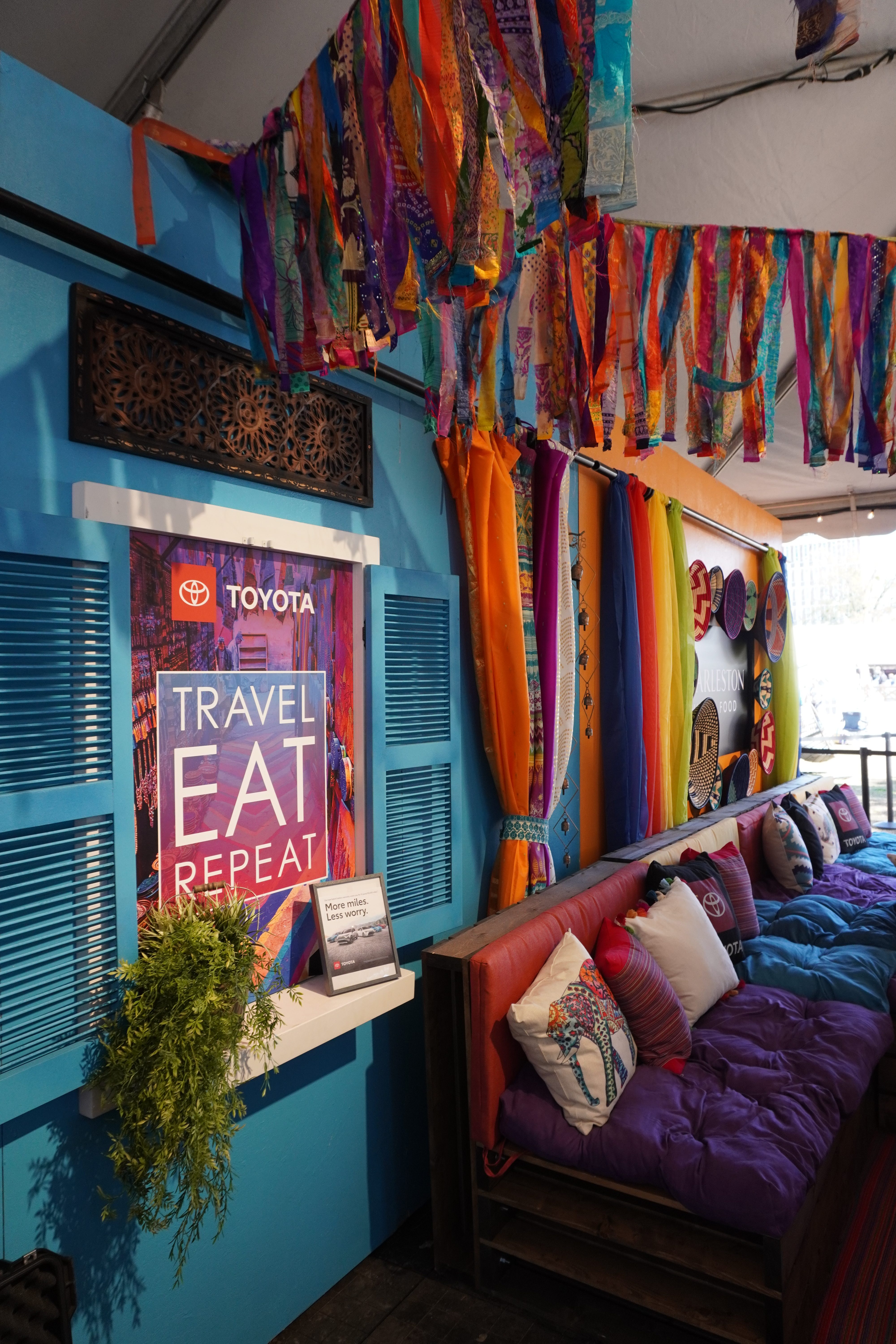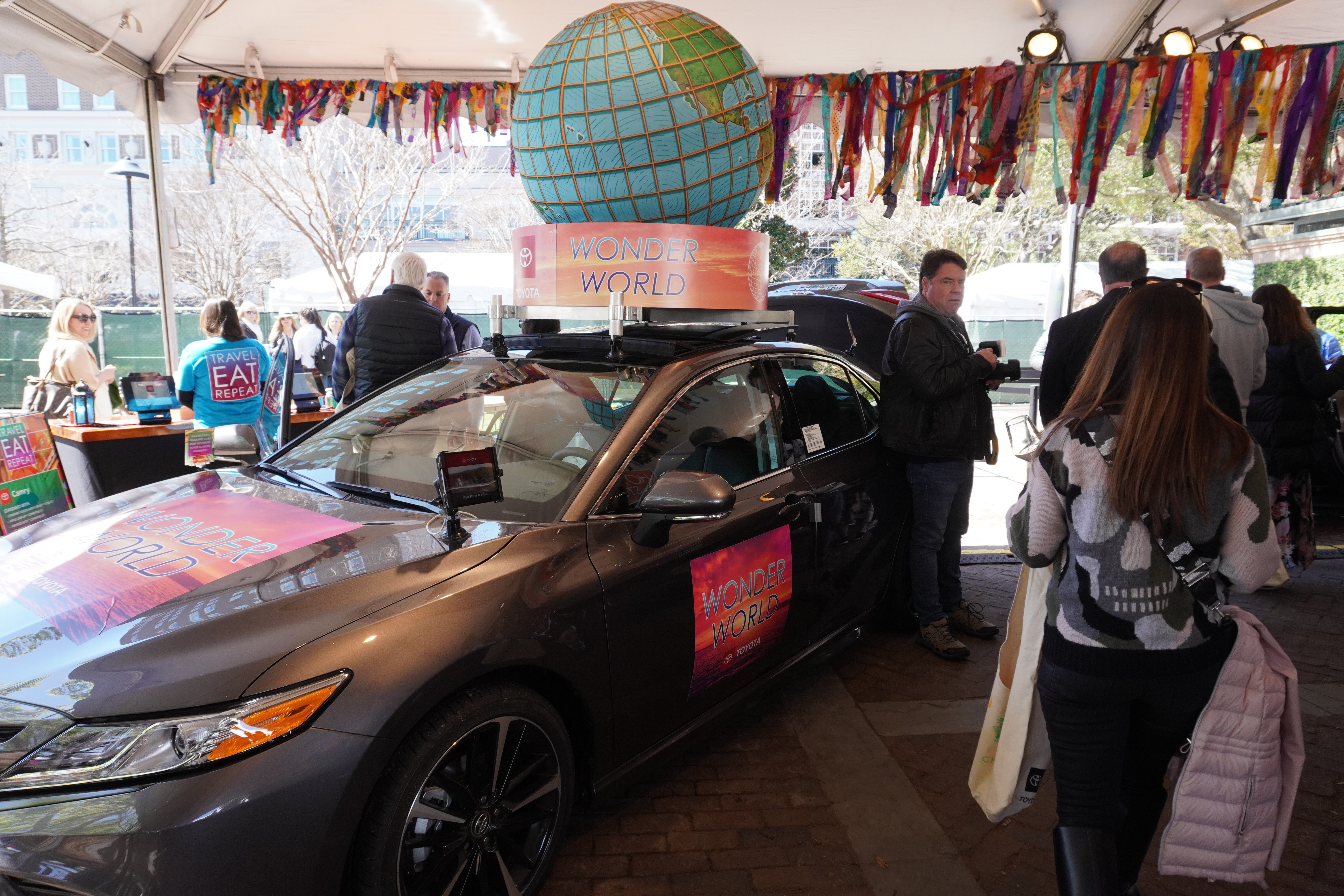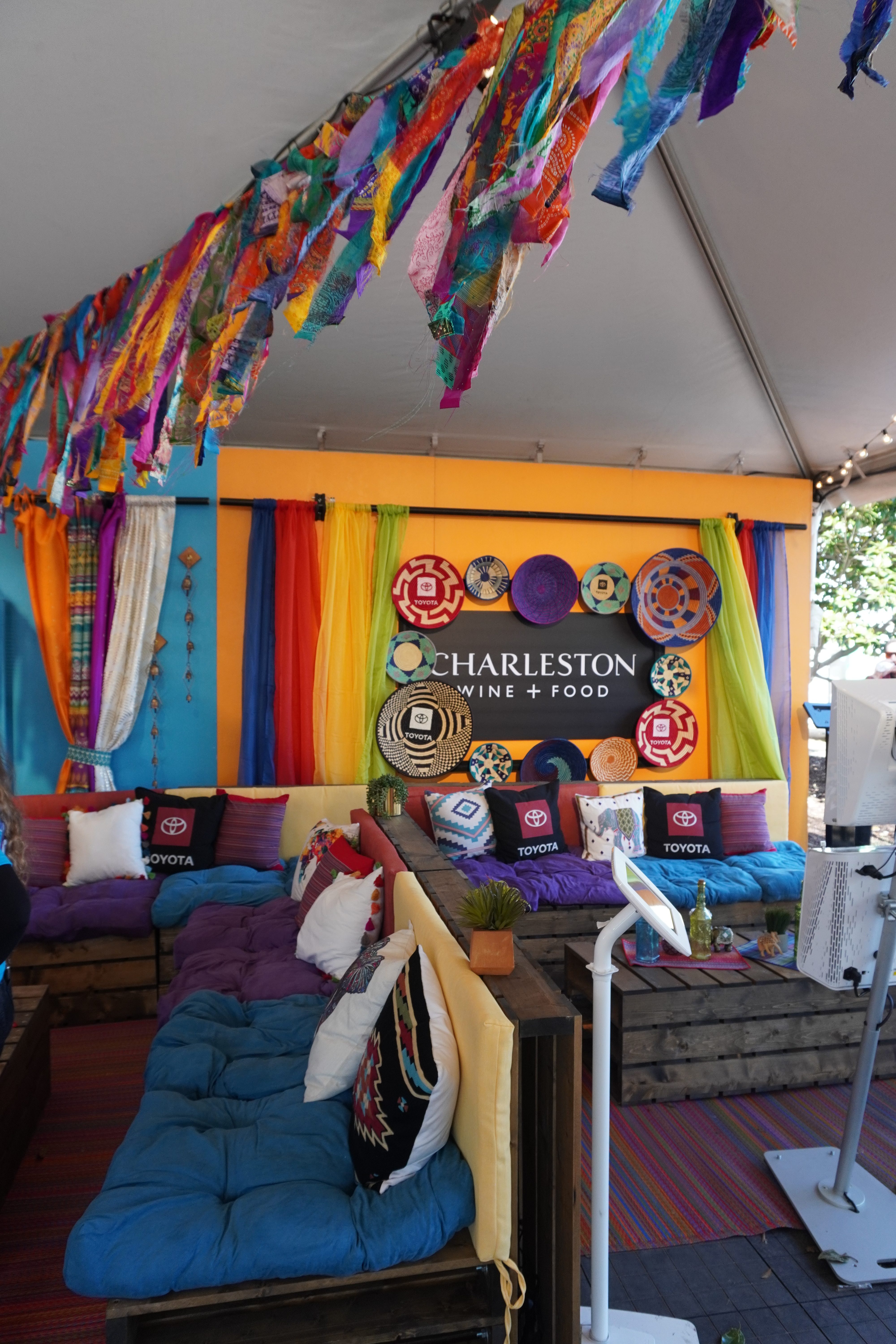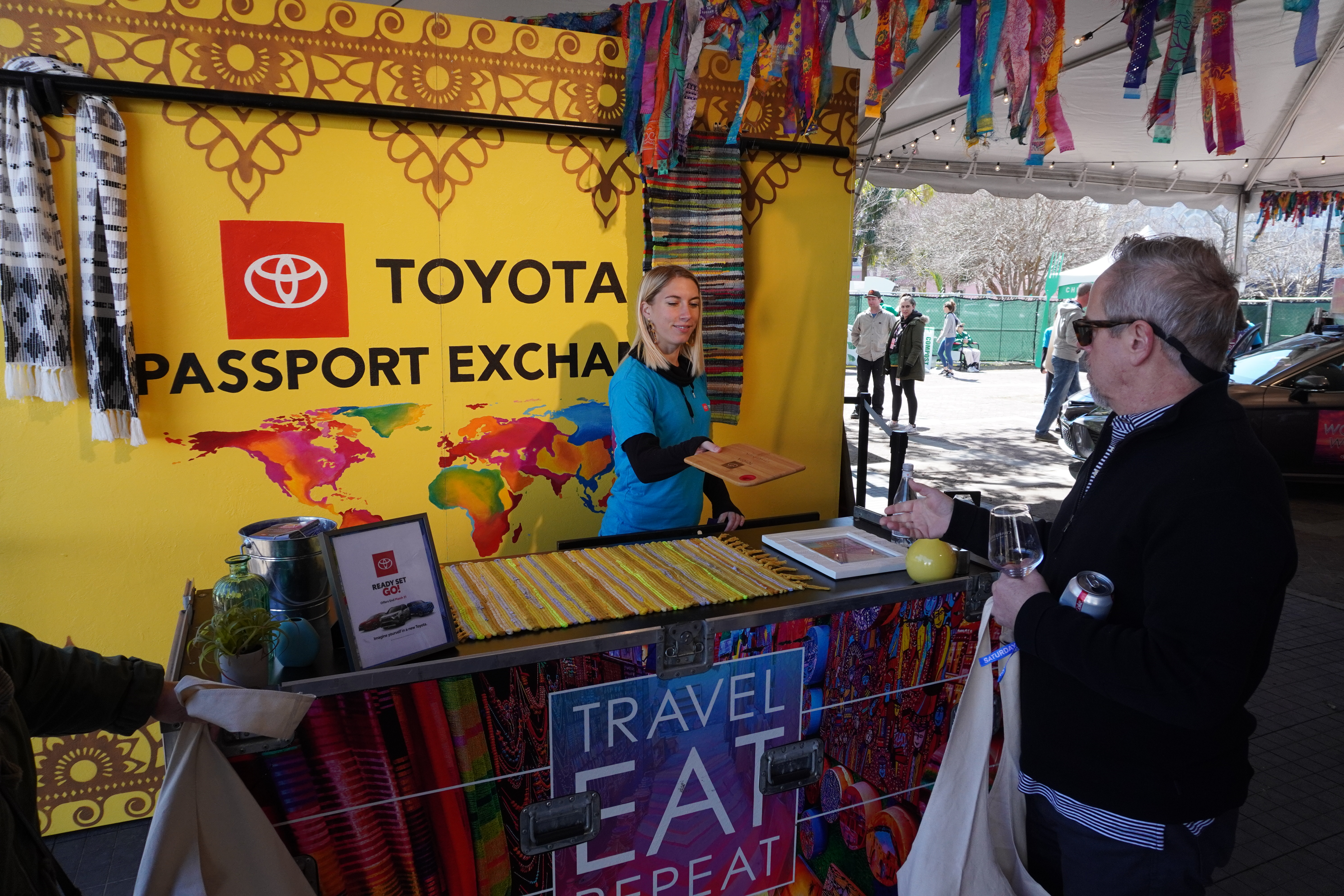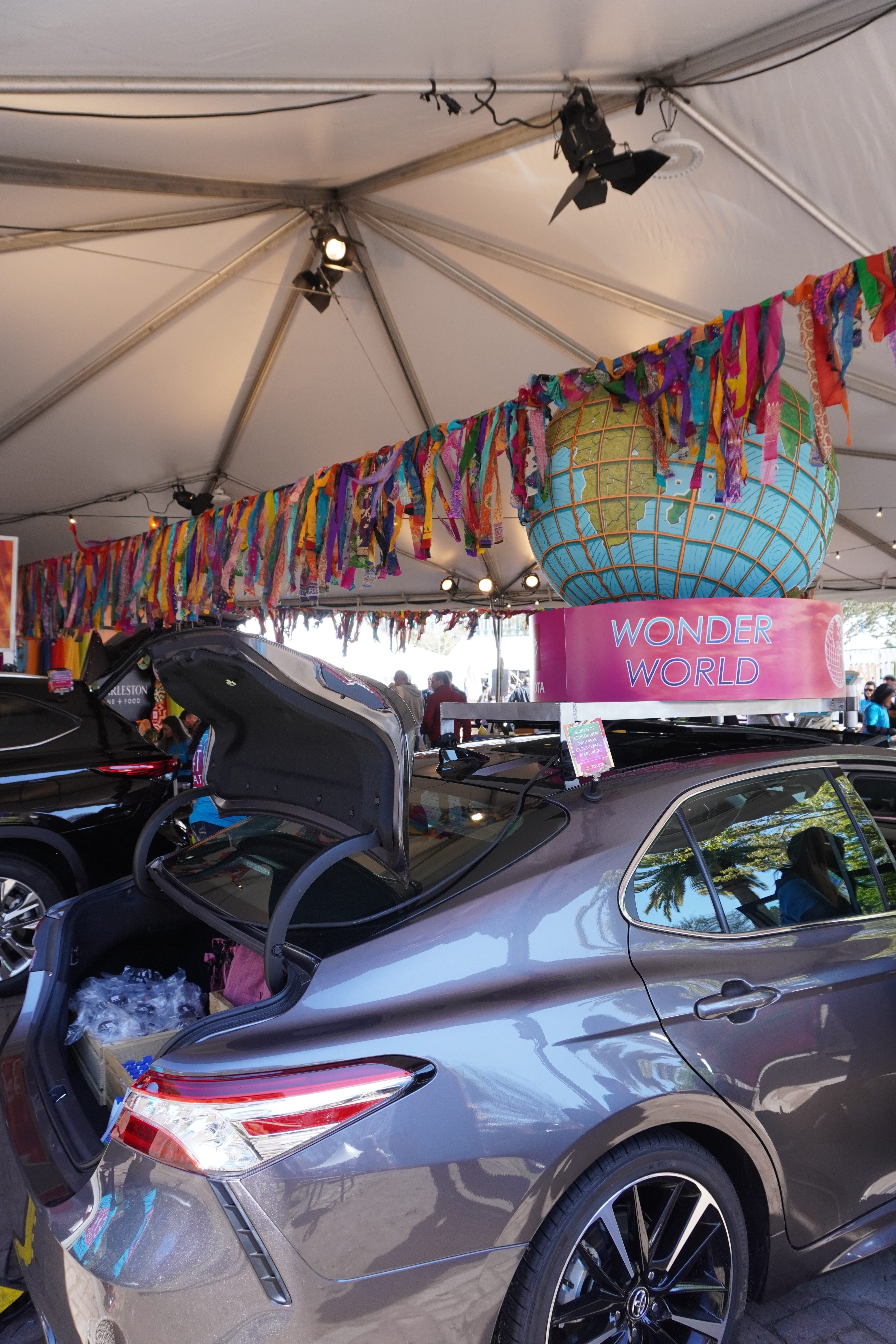 We spent the entire afternoon hopping from section to section, trying EVERYTHING! The most memorable  bites were Little Jack's sliders, Hometeam's dry rub wings, a waffle cone filled with chicken and gravy (I regret not getting the name of that restaurant), and a taco salad from Happy Little Plants. The wine that I couldn't get enough of was Wölffer Estate's "Summer in a Bottle" Rosé from the Hamptons and Vilarnau Brut Rose Cava from Spain (honestly I'd purchase both of them just for the bottle design alone). We stayed until the Village closed, and then popped over to Hotel Bennett's outdoor patio to enjoy one more glass of wine before going back to the hotel and getting ready for dinner.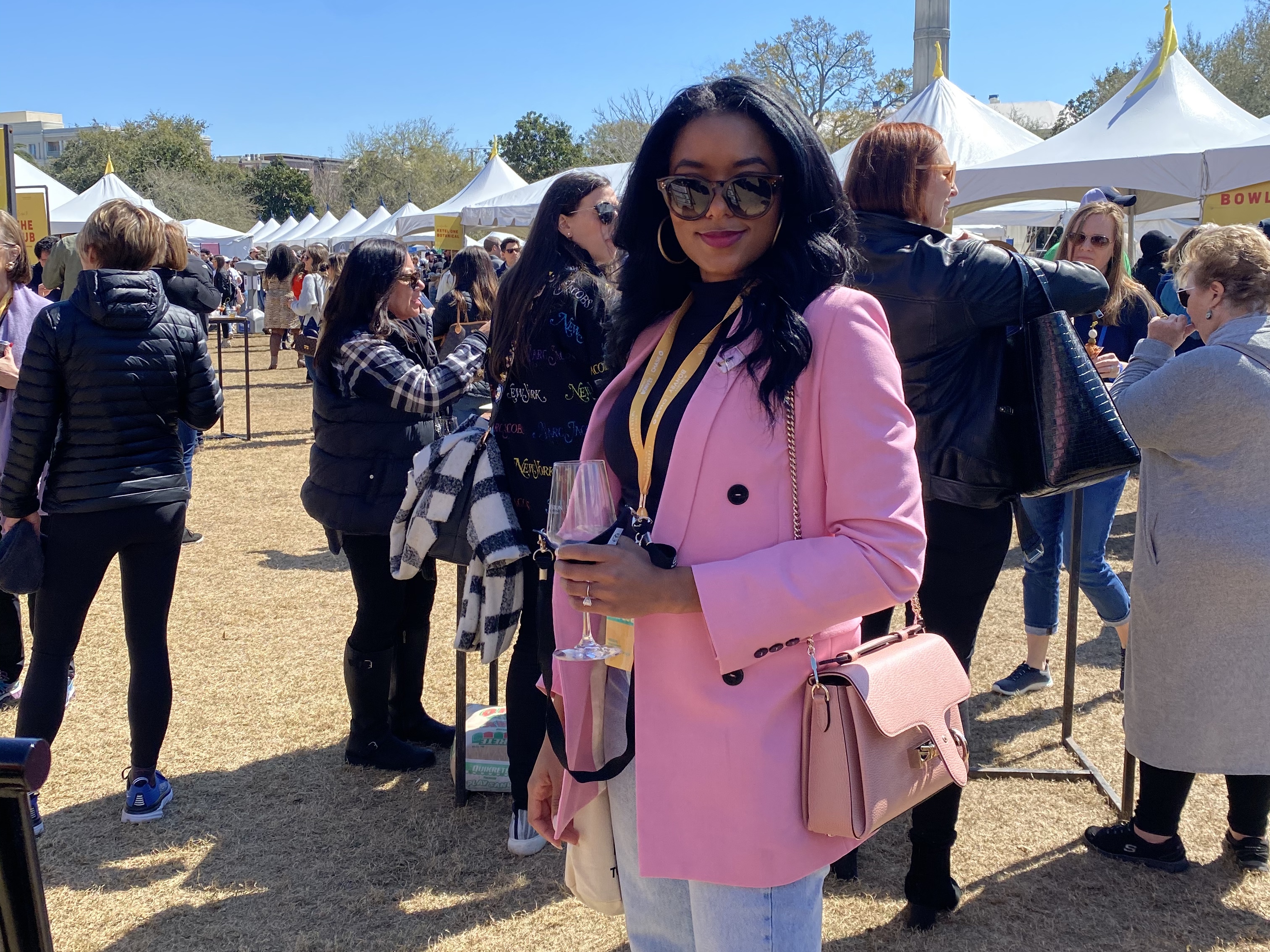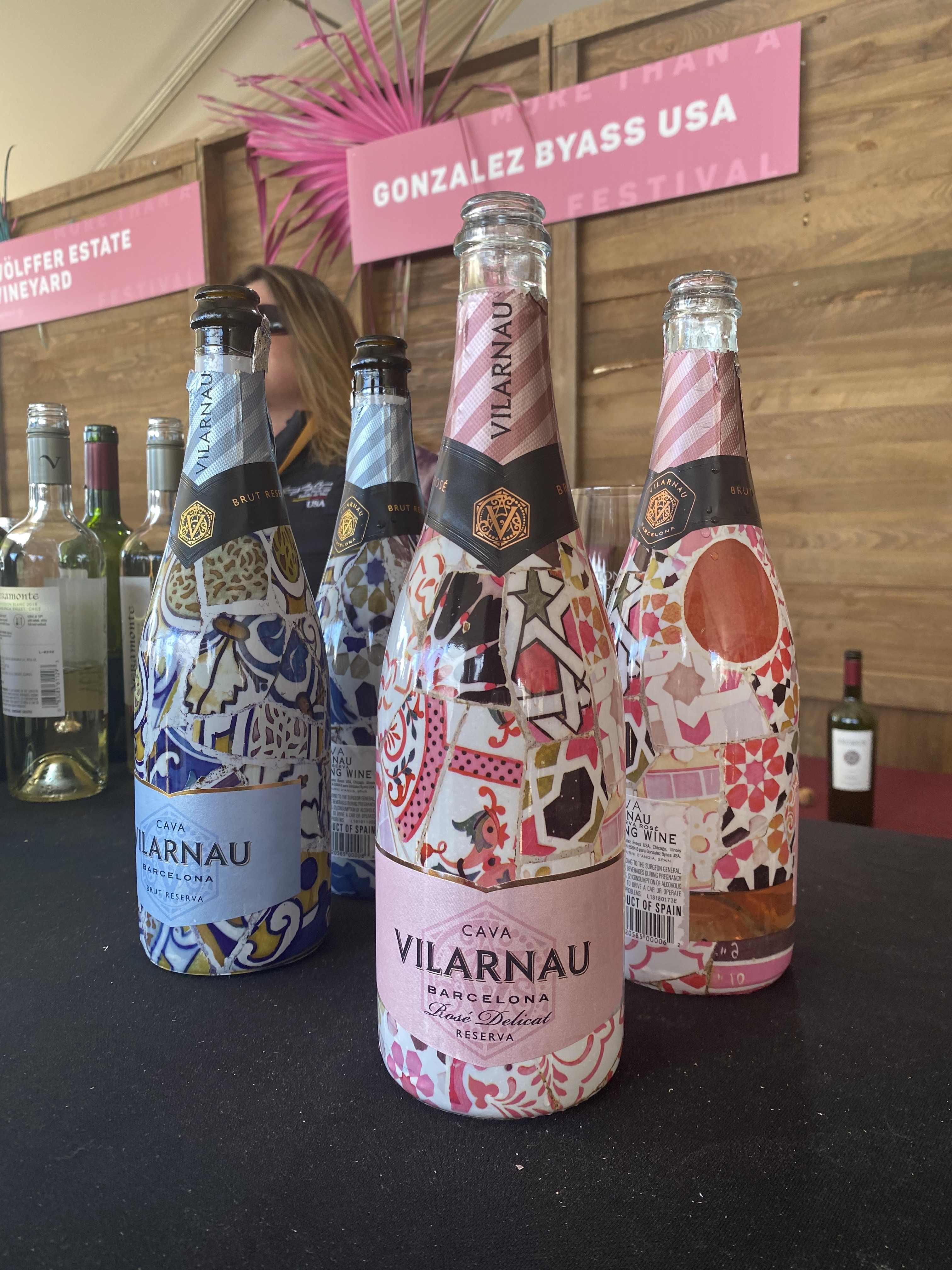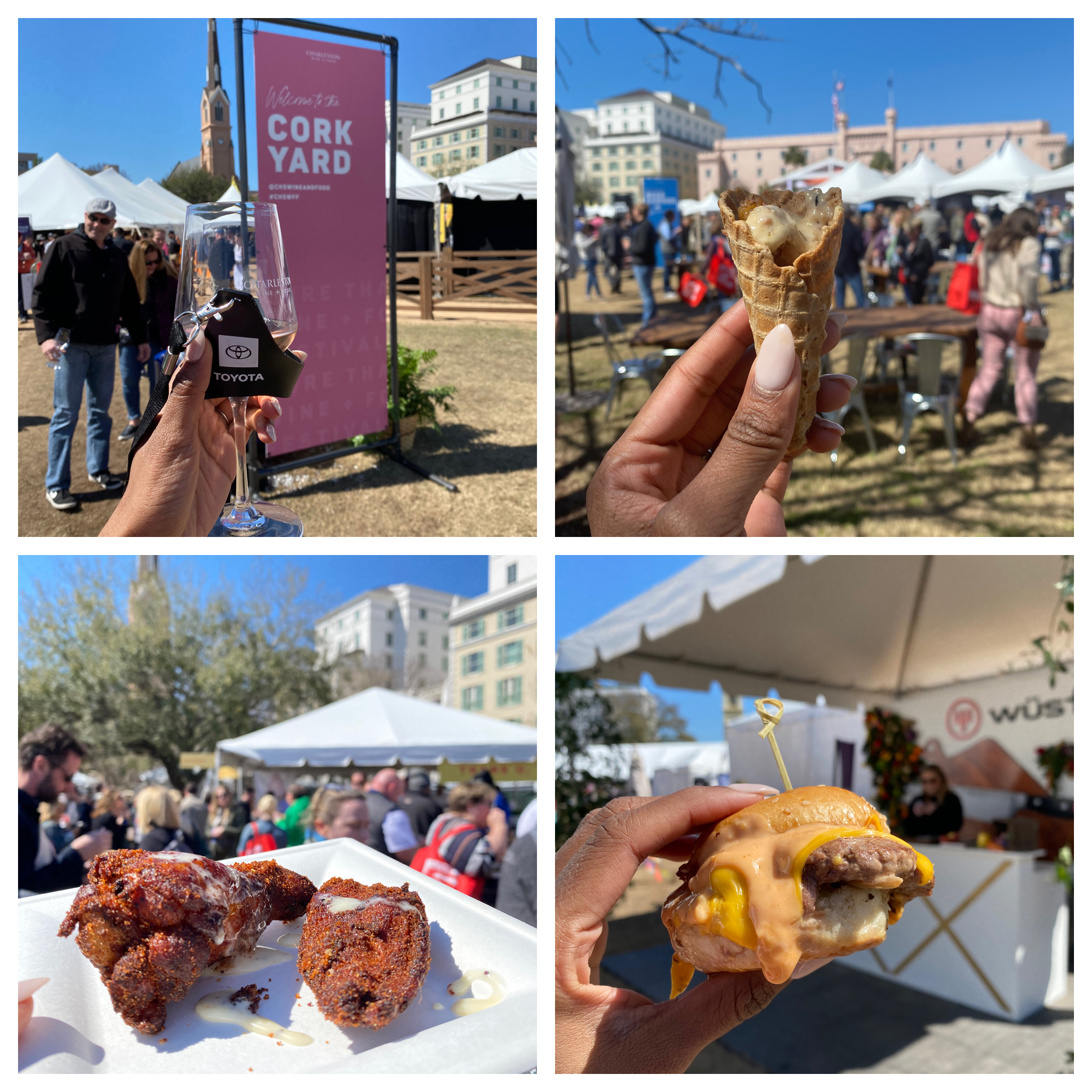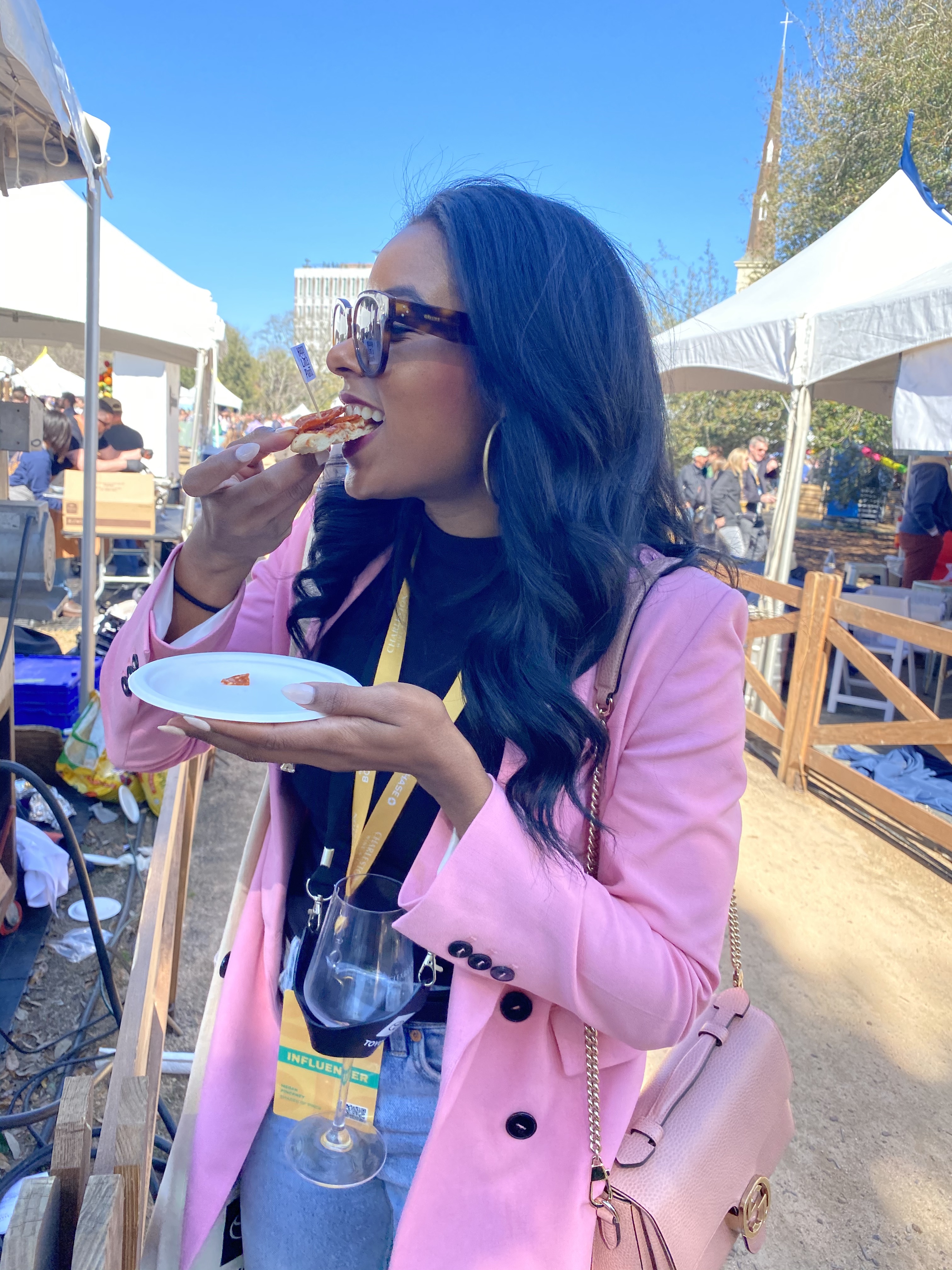 That night we met the Toyota family for dinner at The Establishment on Broad Street. I had heard great things about this place, but we had never actually tried it. Todd and I were both blown away. There was a live pianist, the coziest atmosphere that felt both elevated and relaxed at the same time, an open kitchen (OBSESSED!), and a meal that could rival any restaurant in any part of the world. Afterward we popped over to Cane's Rhum Bar on East Bay. The laid-back Caribbean feel was the complete opposite of what we had just experienced and was the perfect place to all convene one last time.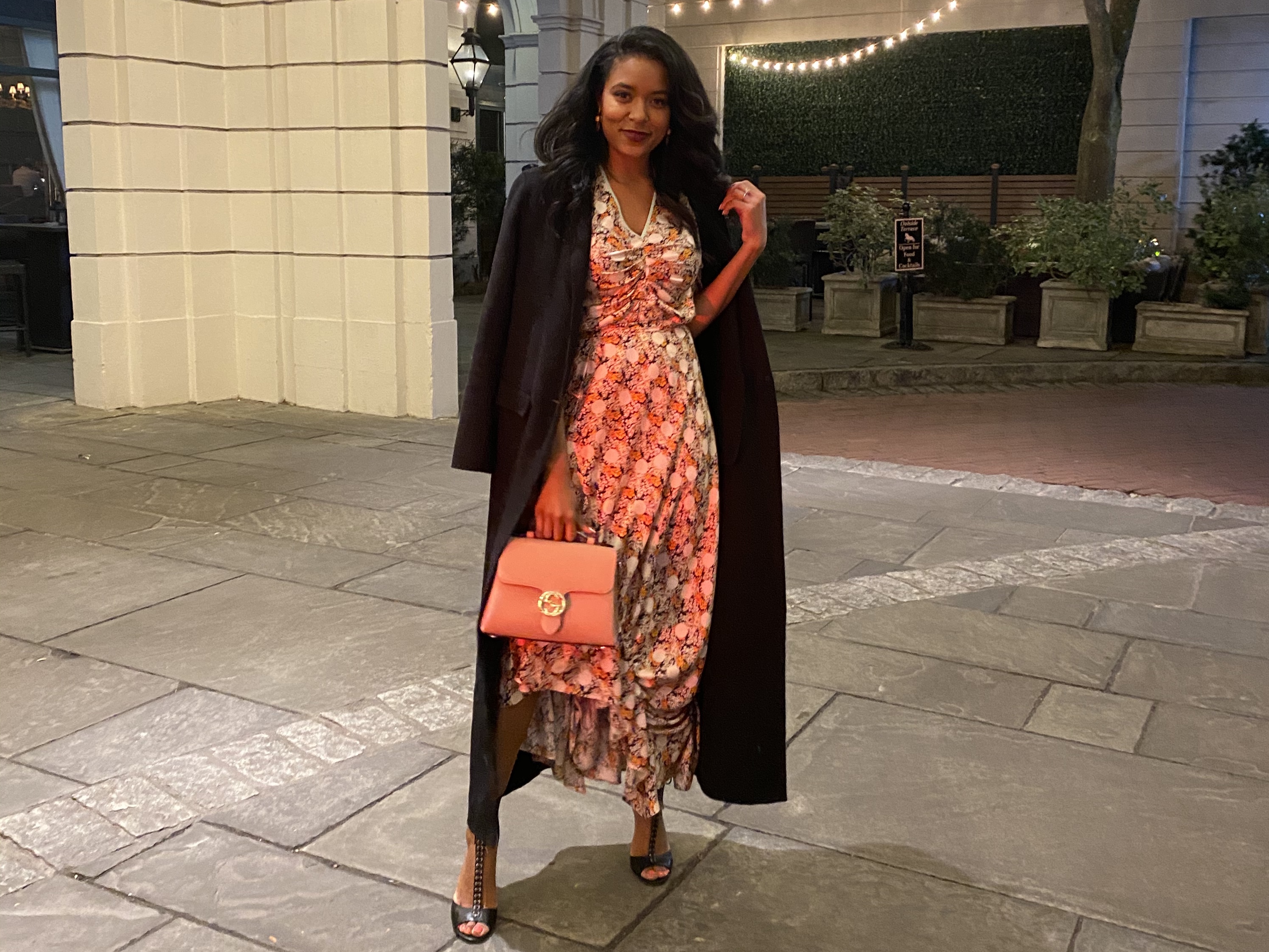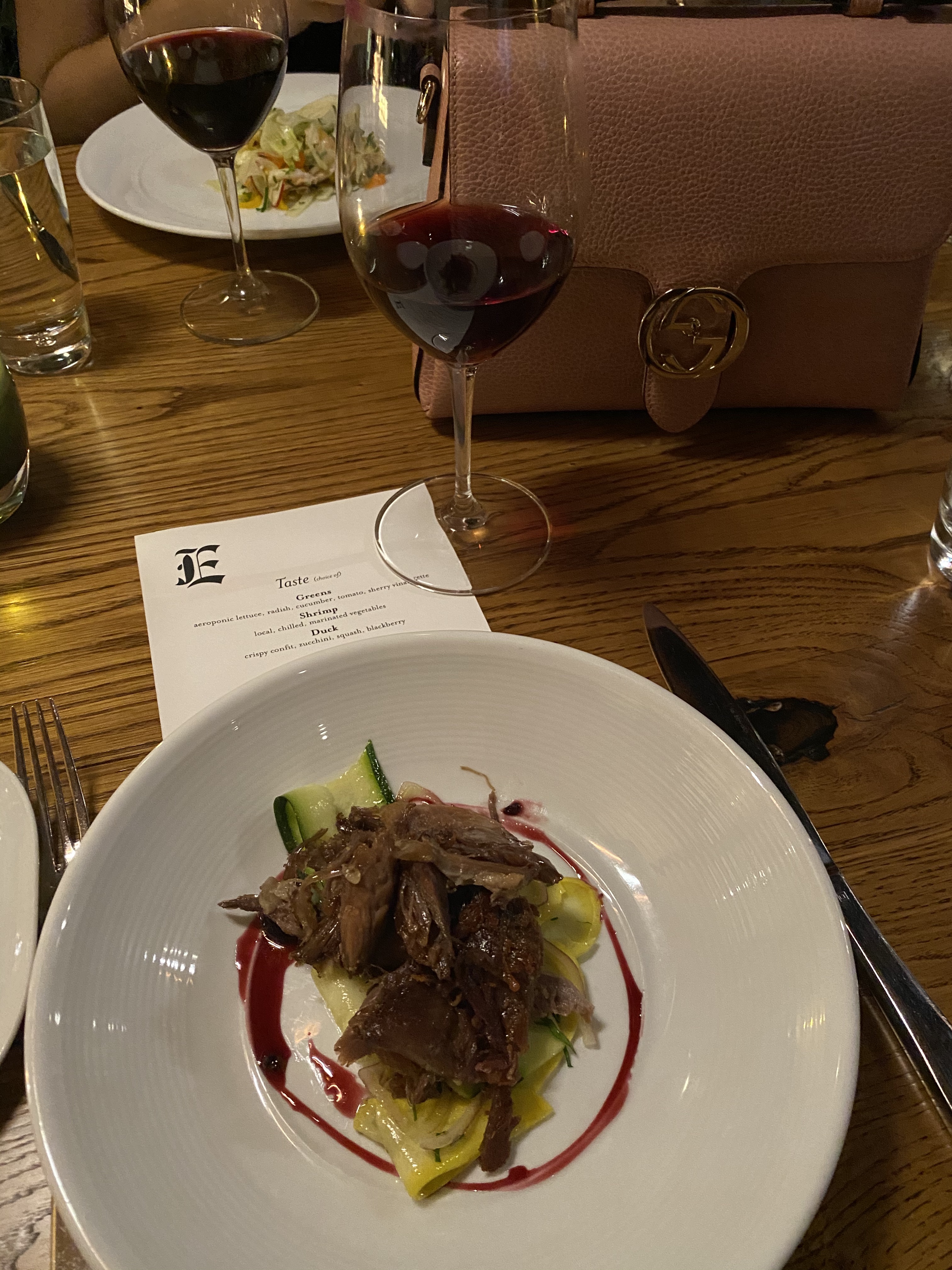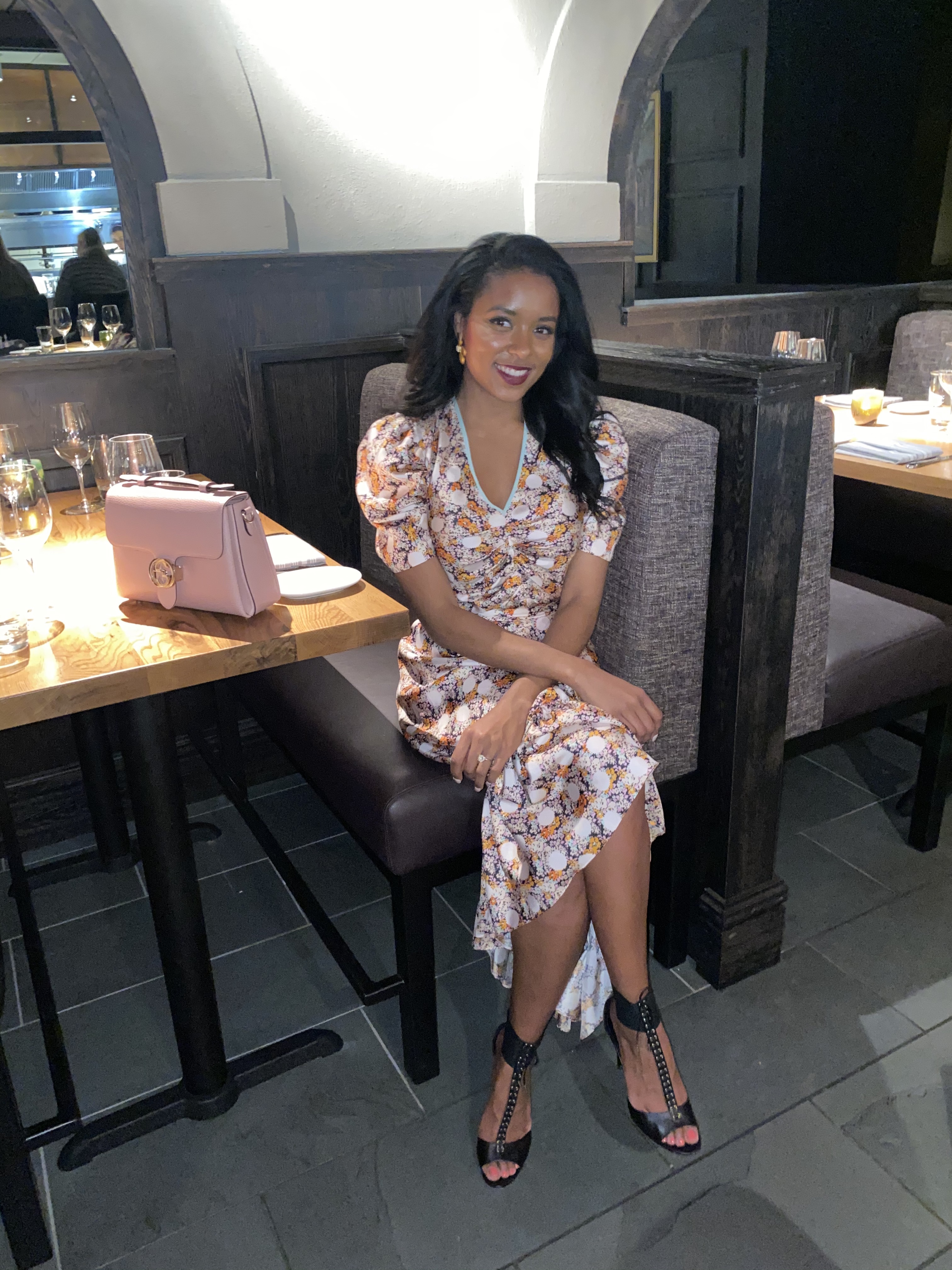 All in all, it was a memorable weekend with a great group of like-minded people and a brand that values community connection! If you missed this year's Wine + Food Festival, I highly recommend attending next year…even if you only go to the Village one day!
How lucky are we that Charleston gets to be the home for such amazing, world-class events?!!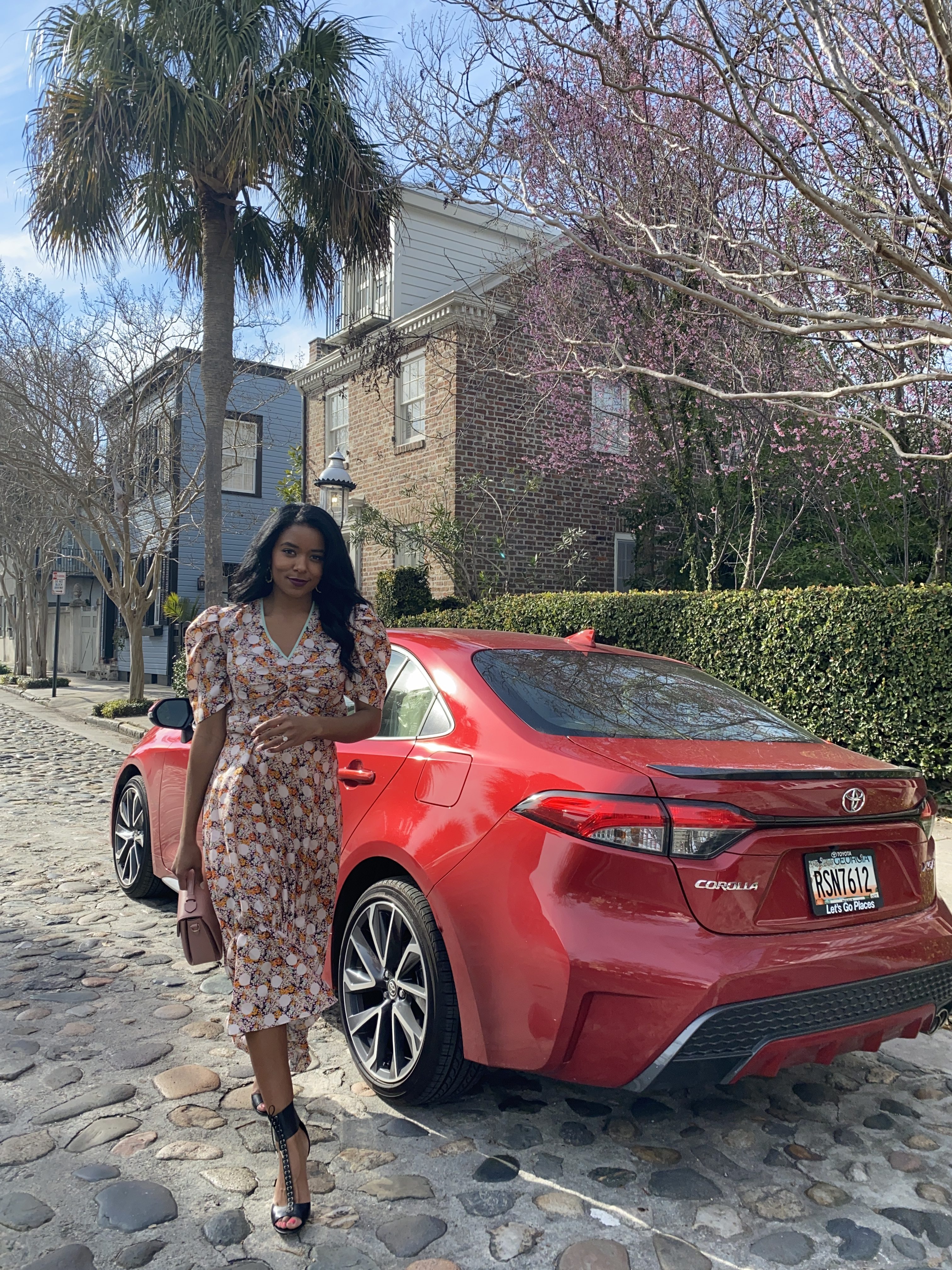 *This post was sponsored by Toyota USA, but all views are my own!*