If the last few months have taught us anything, it's that mental + physical wellness are of the utmost importance. Before we can be of use to anyone else we love, we must first care for ourselves. I know we've all been finding our own personal ways to to care for our minds/bodies, but one of the most universal activities for at-home therapy is a steaming hot bath or shower.
There's just something about that intimate alone time that allows your body to release and your mind to be free. I'm constantly looking for products to enhance my cleansing experiences, so when THYMES asked me to test their new Wellness Collection, I jumped at the opportunity!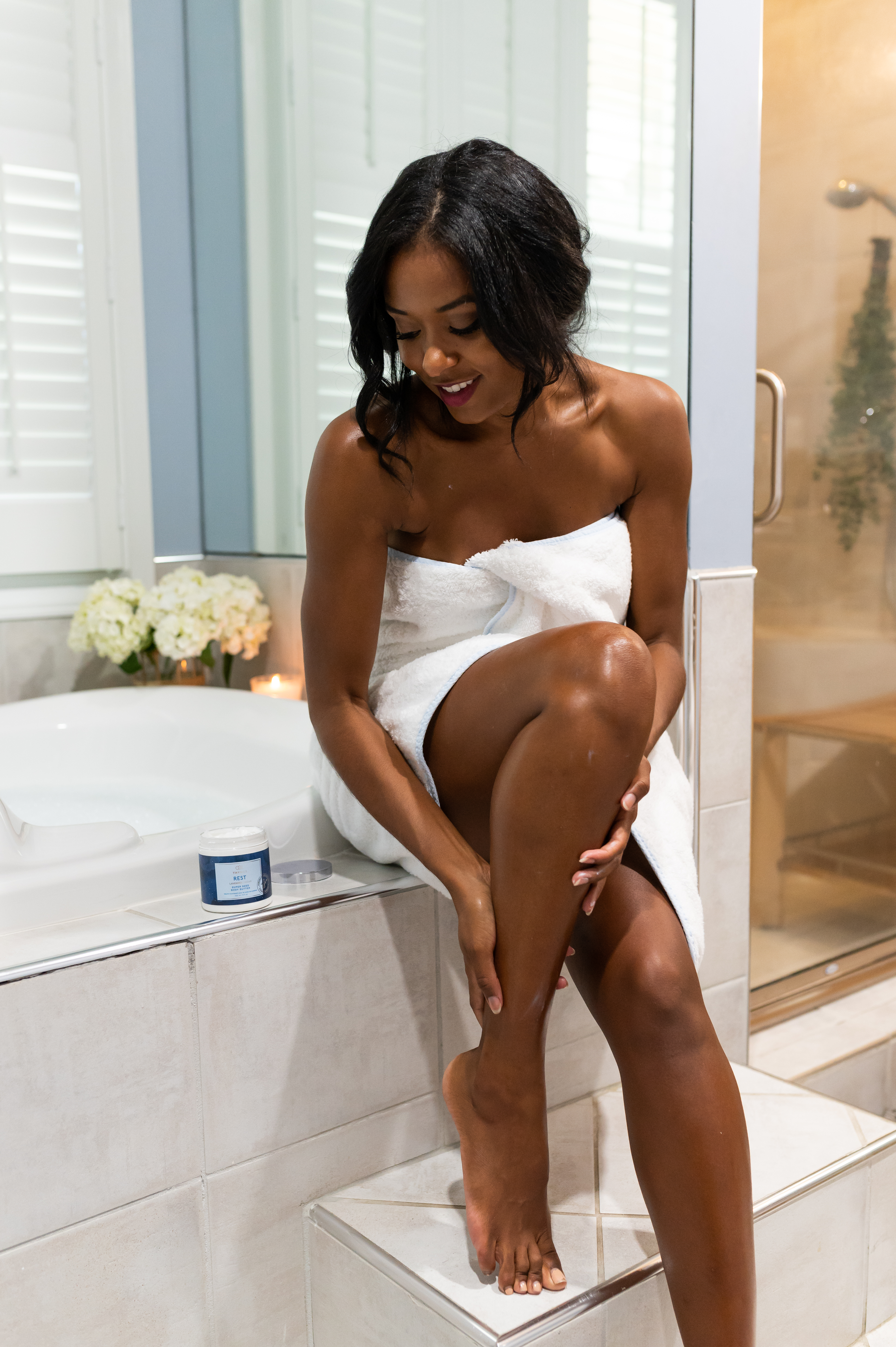 The Wellness Collection is made up of brand new, consciously-crafted body care products that were designed to give you a little extra boost whenever you may need it most! Each are made of simple ingredient combinations that inspire a healthy lifestyle, and add an aromatic experience as you bathe.
I received the complete set on a Tuesday and in less than a week found an excuse to need each mood-boosting, well feeling! 😉
Read to the end for a special discount code for the Shades of Pinck audience!
Wednesday morning, Revive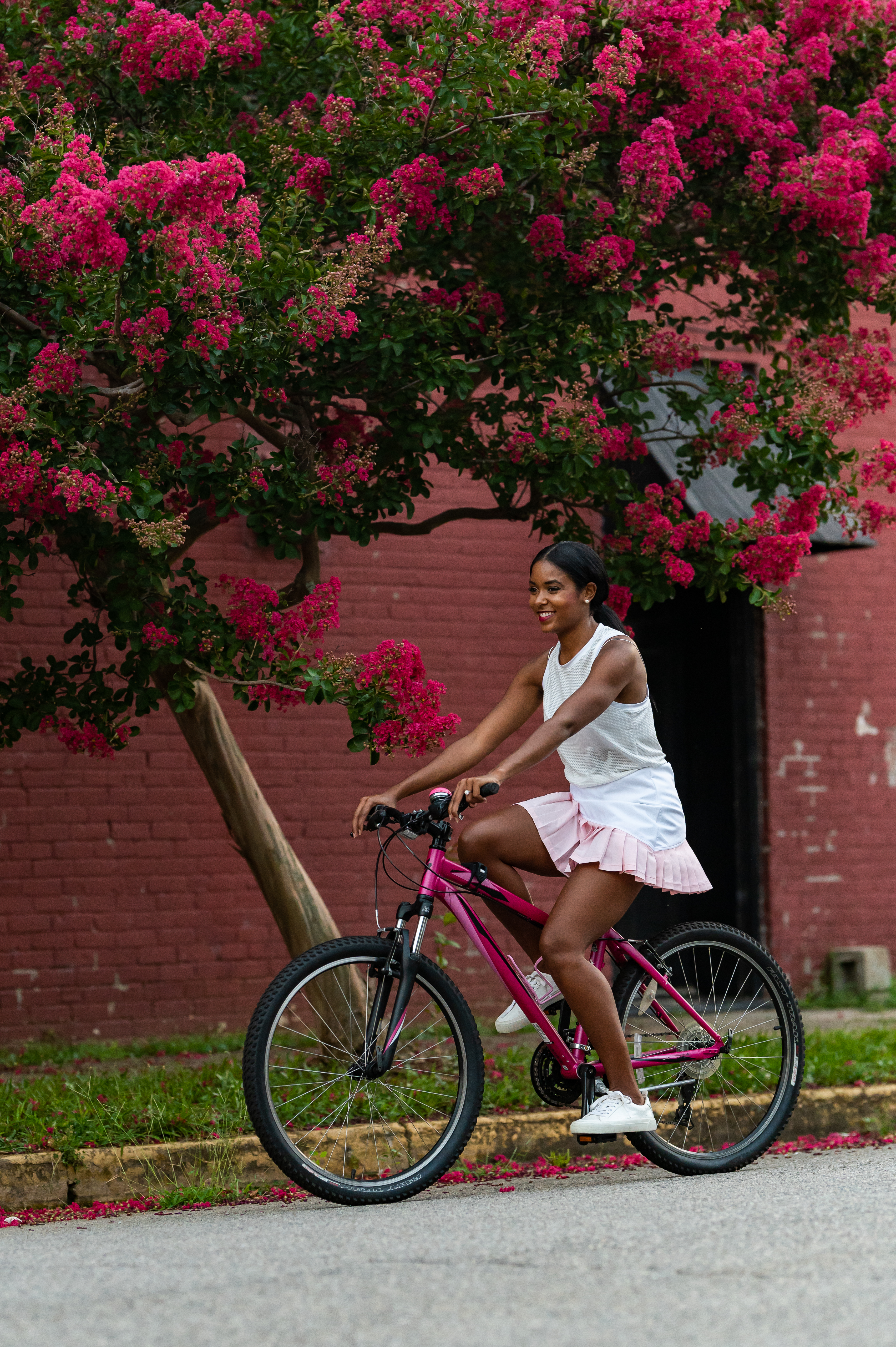 Addison Bay Top + Skirt (Use PINCK for 10% off)
This particular morning felt hectic. I needed to get the boys fed + out of the house for in time for camp, my never-ending weekly to-do list was running through my head and I was starting to feel overwhelmed. My exercise routine had been nearly non-existent after my surgery. But with so much stress of the day weighing on me, I decided to jump on my bike. After pushing my body to a limit it hadn't reached in months, I was in desperate need of a boost. So, I grabbed the Revive Moringa Oil Cleansing Mousse and the Revive Walnut Shell Body Polish and hopped in the shower. I didn't have much time before my first phone conference of the day, but as soon as the foam lathered my senses began to awaken for what felt like the first time all morning. Then I used the body polish to gently exfoliate any residue of sweat left. It didn't take much time for me to feel completely rejuvenated! I finished the system by applying the Revive Triple-Oil Serum to retain moisture on the driest parts of my body.
An optimistic blend to awaken + inspire to face the day!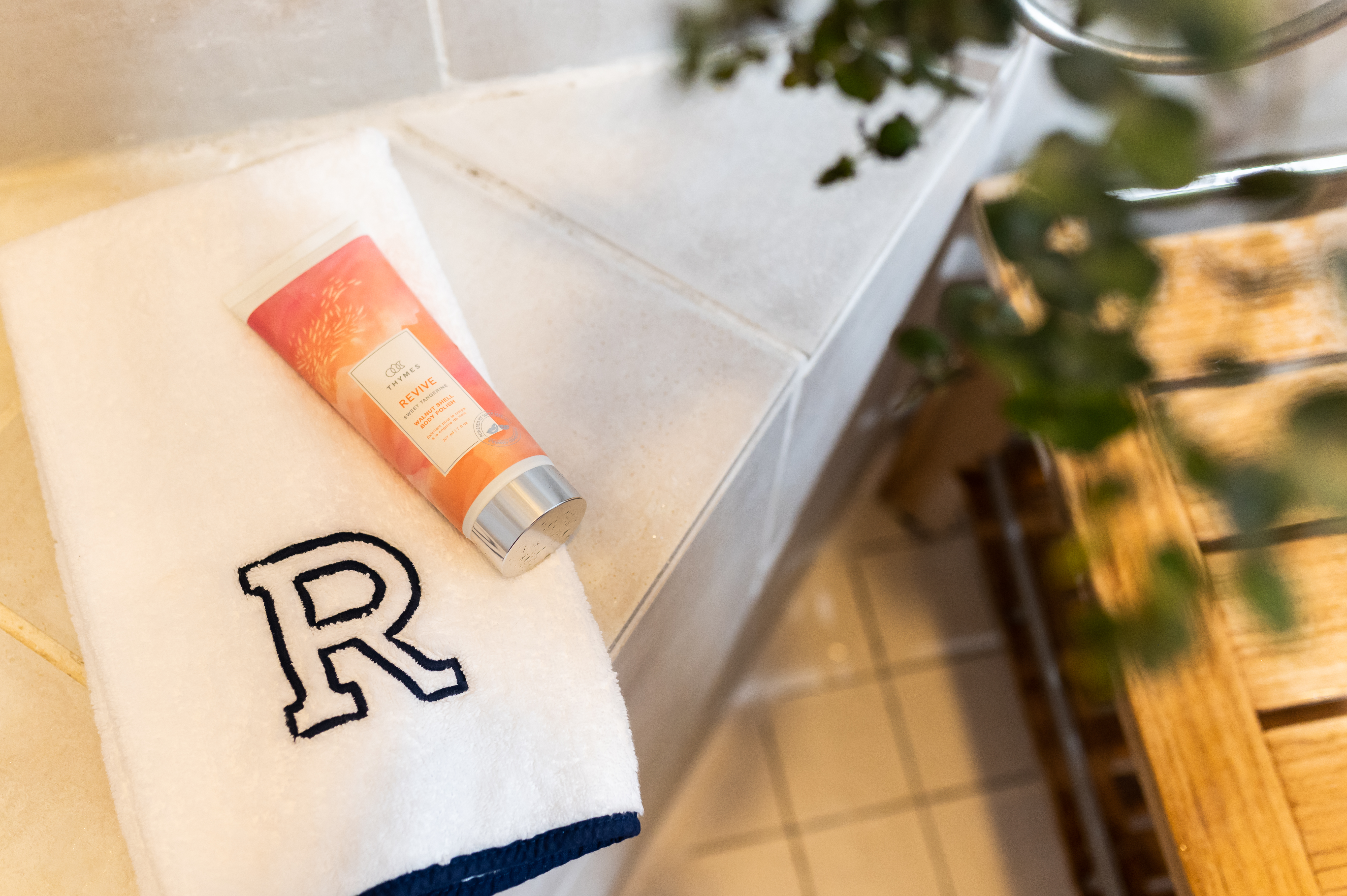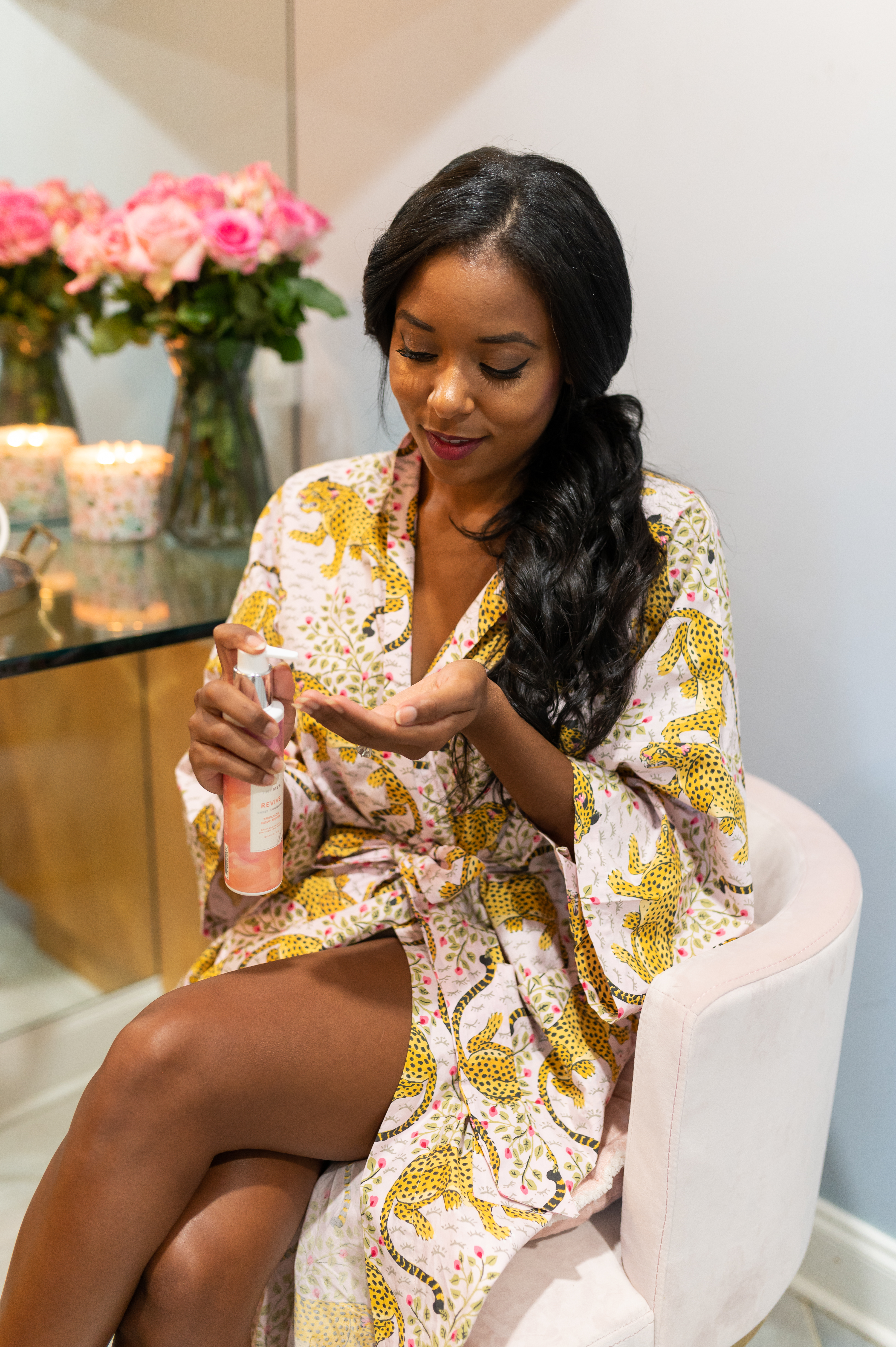 Saturday evening, Refocus
Draper James x Landsend Swimsuit + Tote
We spend nearly every Saturday of the summer at the lake. For hours we're out in the southern heat baking. This specific weekend was especially unbearable. The heat index hit three digits and the lake water was more lukewarm than it was refreshing. By the time I got home that evening, I felt sticky from the familiar mixture of sunscreen + bug spray and was in desperate need of a full body scrub! I immediately reached for the Refocus Collection since it's all about balance + restoring. The Refocus Oil-to-Foam cleanser took off the initial grime and provided a calming scent, but the Refocus Activated Charcoal Scrub was what really made a difference for my body. It helped me remove all the dead/dry skin that the sun had created. After sitting in the shower for all too long, taking in the aroma, I hopped out and applied the Refocus AHA Body Hydrator which instantly made my dull skin look radiant; so much so I added a little more before we left for brunch the next morning.
An invigorating blend to direct the mind back to the moment!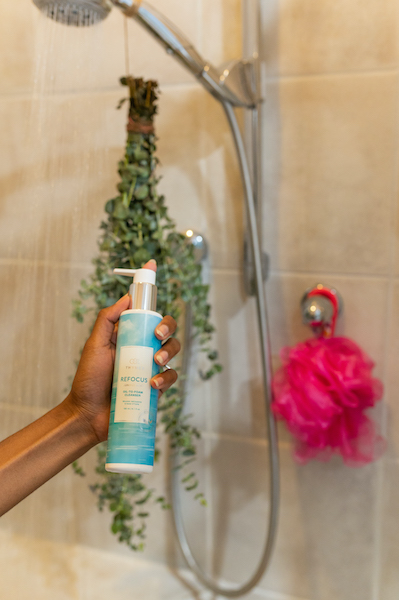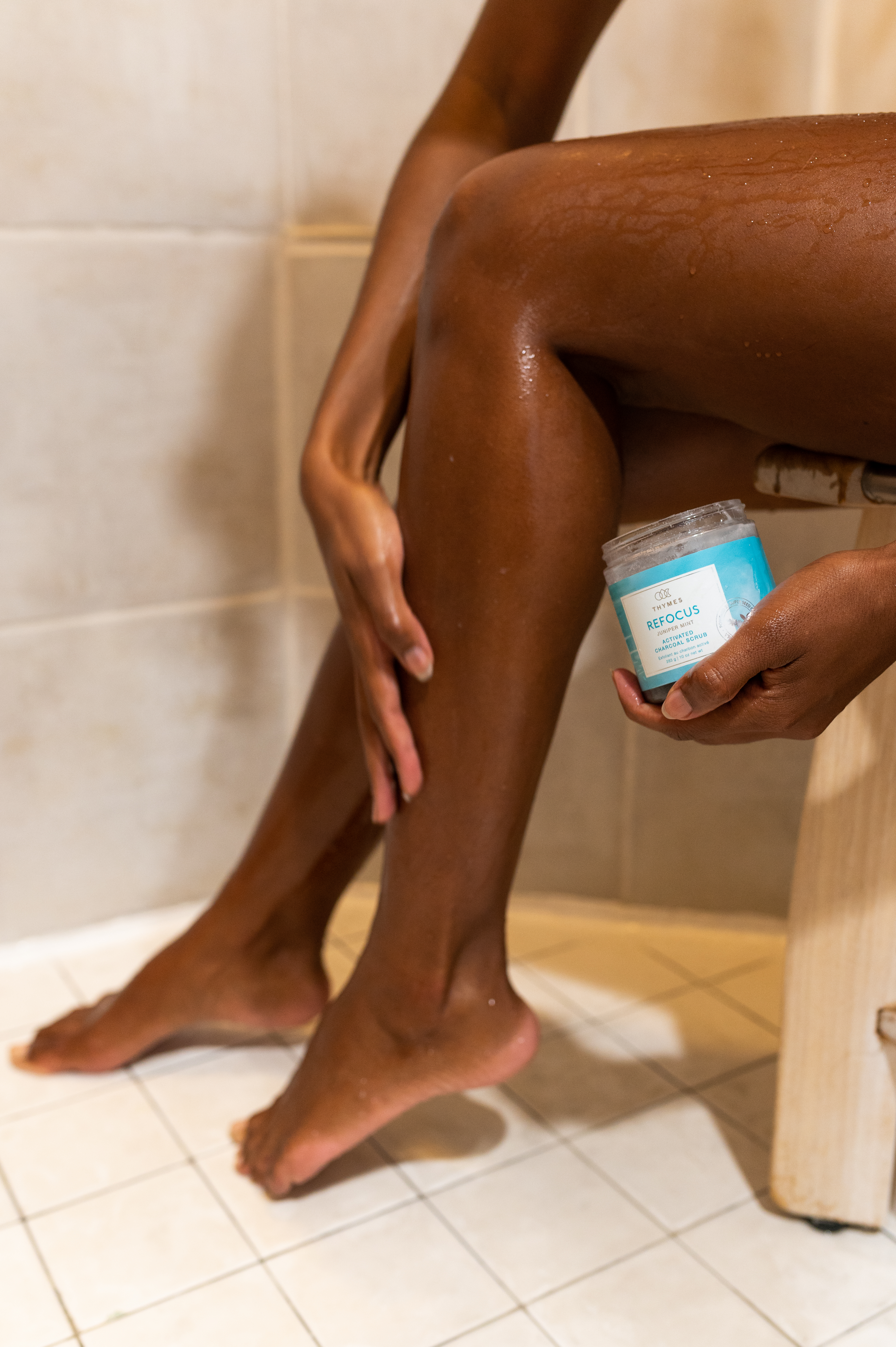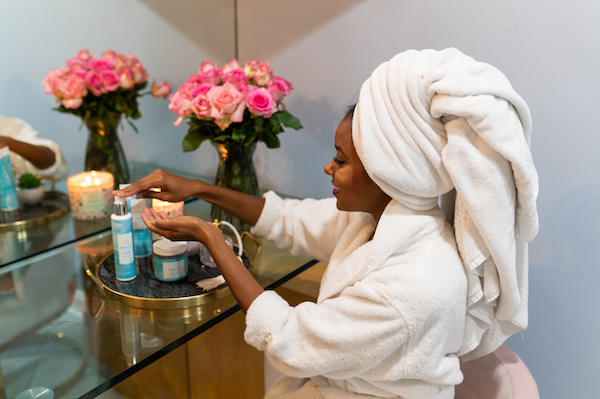 Monday night, Rest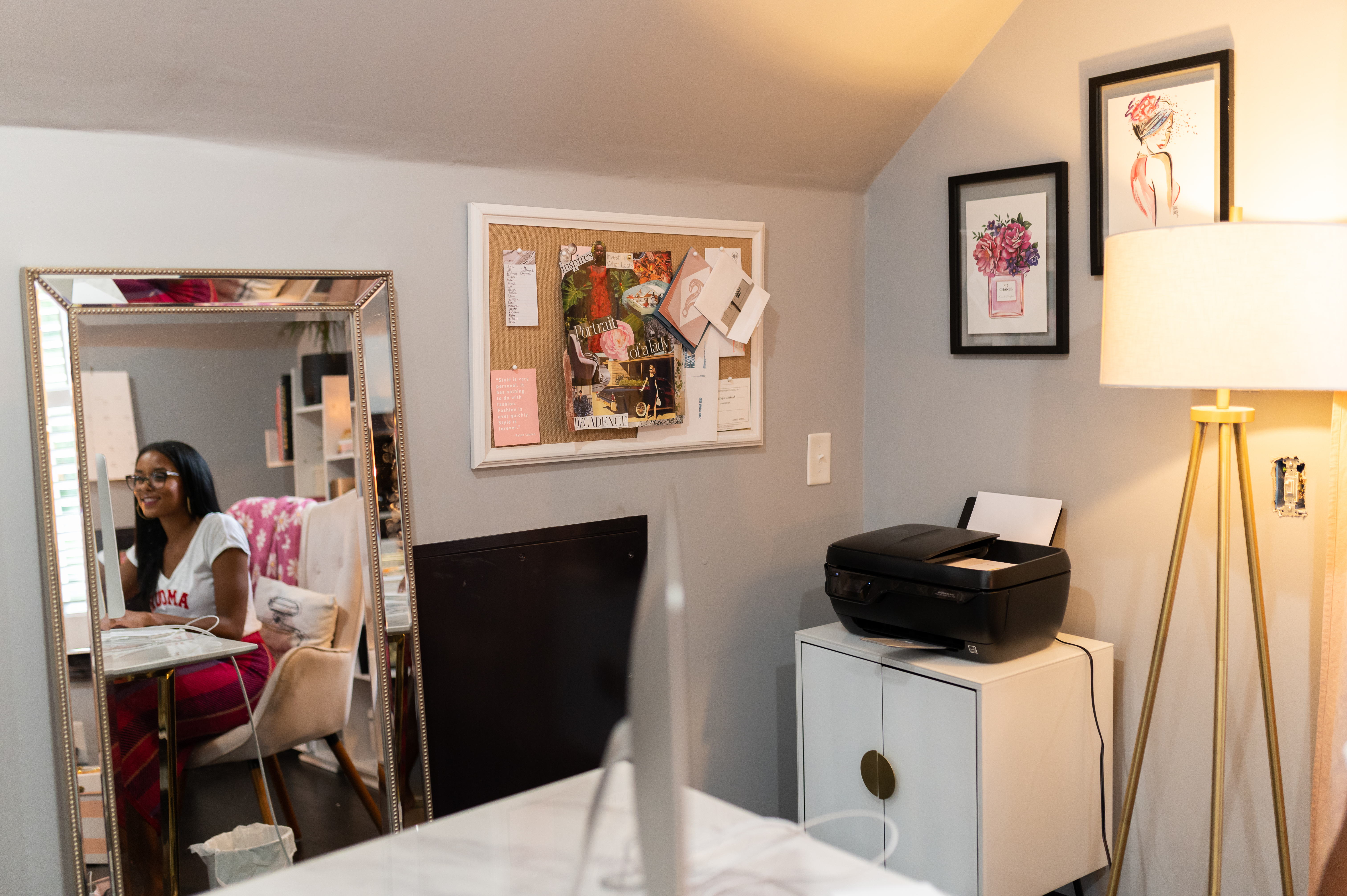 Monday's are always tough. Having to shift your weekend energy to a productive work focus is exhausting + challenging. I feel like I spend the entire day with my brain racing a mile a minute, trying to keep up with what happening over the next few days, and what I need to complete. This particular Monday flew by and before I knew it the sun had set and I felt like I'd hardly accomplished anything on my to-do list. All evening, I couldn't seem to press pause on my brain. So, before calling it a night I reached for the Rest collection and took a much needed bath. I started my adding some of the Rest Himalayan Salt Therapy to my water so that I could soak. As soon as I tore the bag open I could smell the sweet aroma of lavender + cedar and my stress seemed to lift away. After nearly an hour in the bath watching an old black + white movie, I hopped out and add the super moisturizing, but non-greasy Rest Super Seed Body Butter all over. Before I called it a night I made sure to spray some of the Rest Soothing Mist to my pillow and had the most relaxing snooze in weeks.
A calming blend that invites a quiet and peaceful mood.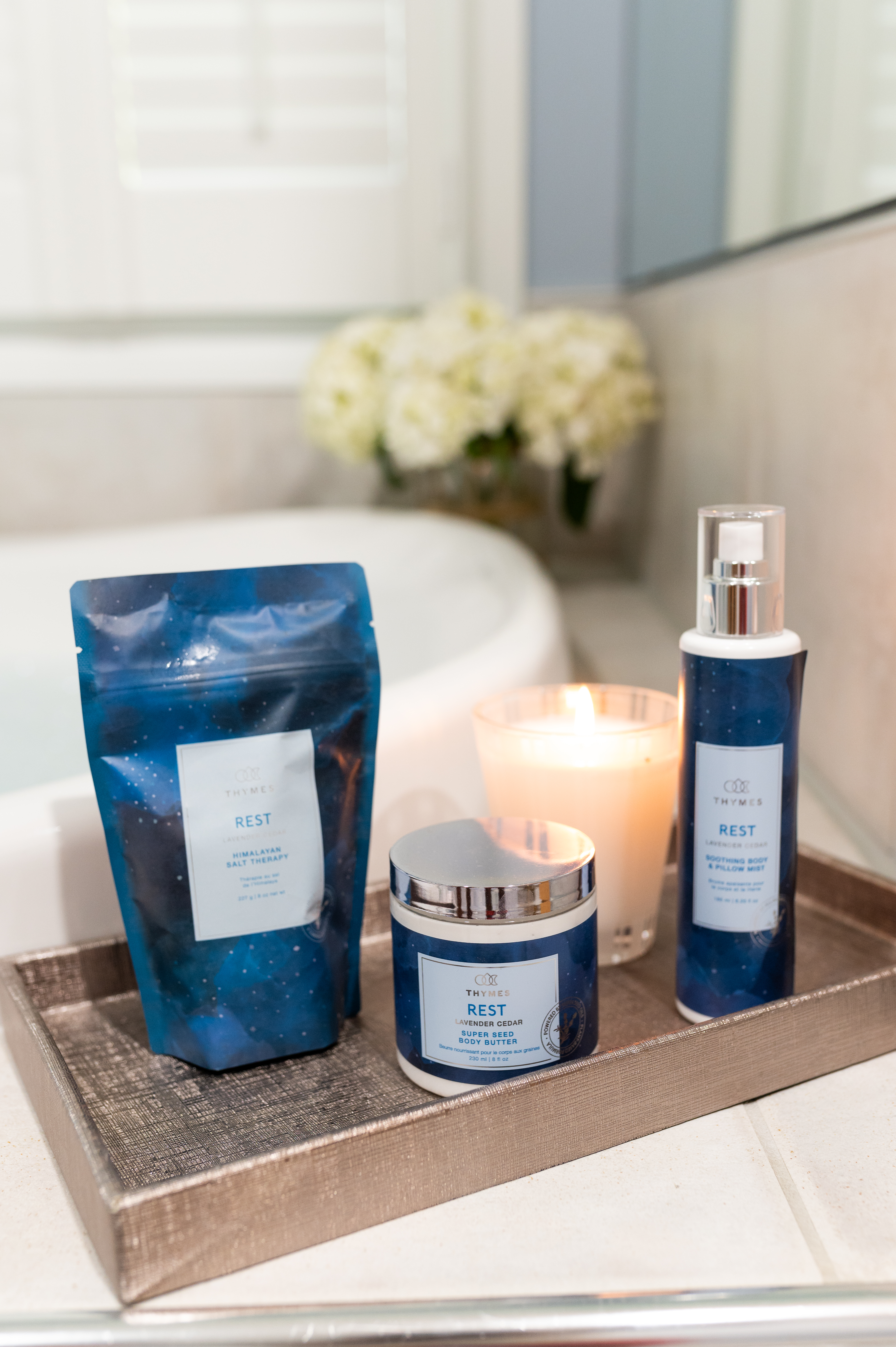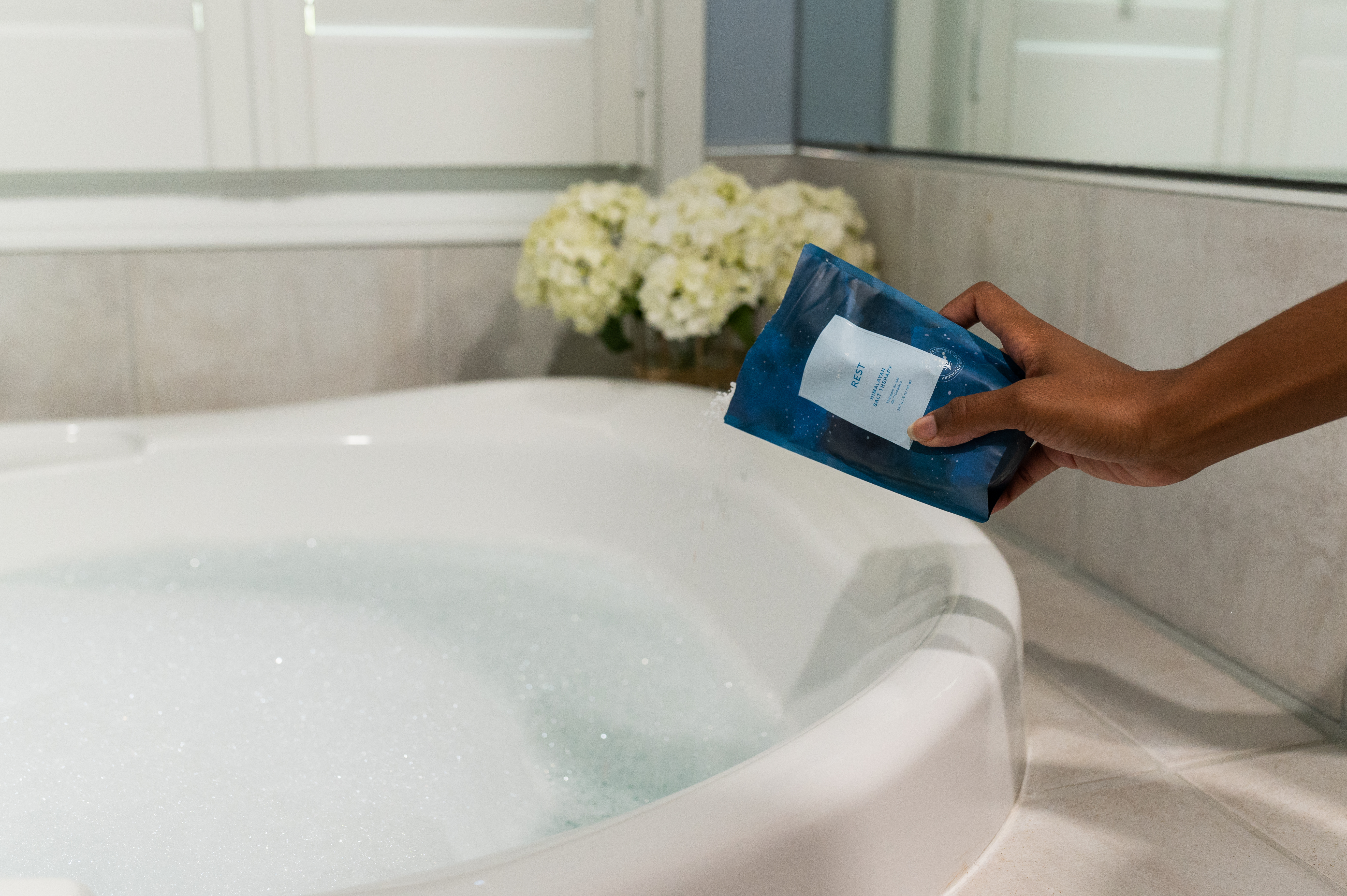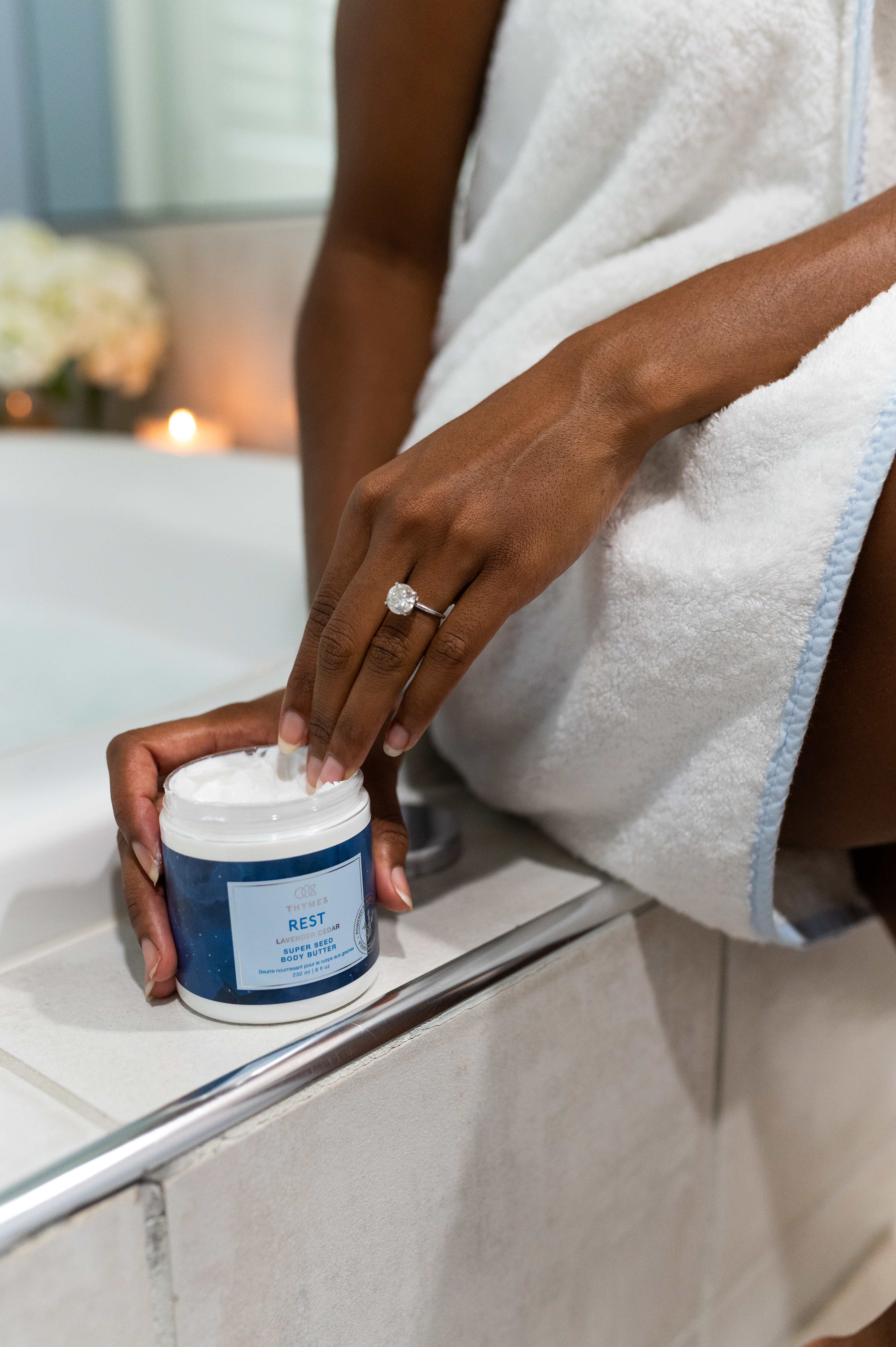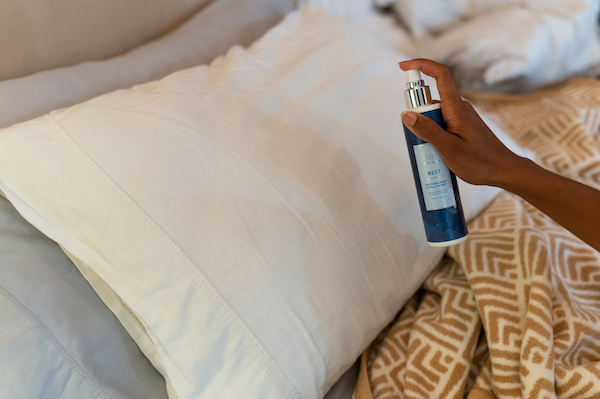 If your idea of "me-time" means an extra long shower or bath then I really think you'd love these products just as much as I do. And, as a special treat, THYMES has given my readers the opportunity to save 15% when you use the code PINCK15. Shop the Wellness Collection here.
* This post was sponsored by THYMES, but all opinions are my own!