This week, I'm going to try something a little new (so your feedback is greatly appreciated–comment below OR megan@shadesofpinck.com)! I tried starting this about three weeks ago, but then the madness from the DNC interrupted it, so it failed. I'm going to guide you through a city, "the Pinck way", meaning I'll share everything from my favorite restaurants and hotels, to must-do actives and must-visit parts of town throughout the span of one week.
First up: Chitown… and I'll start with my favorite part of the city! But from now through Thursday, you'll be getting much more. I'll share my favorite places to grab drinks, give you a reason to wake up early (even on the weekend), recommend a few ways to view the skyline, and even take you through the retail store/design studio of my favorite Chicago designer. Ready to take flight? Let's go!
What makes Chicago so unique is its nearly mile long pedestrian Riverwalk located on the Chicago River. The walkway began construction in 2001 and has since given visitors and natives alike a place to run, walk, and grab a bite to eat with a view. Its the best way to enjoy the river if you can't rent a 30+ foot yacht. Sure, you'll often approach a horrid smell, but several restaurants and bars along the Riverwalk make it the perfect place to spend a few hours.
Where to start: go to the corner of Michigan and East Lower Wacker and take the staircase down. Walk for about 10 minute and you'll run into the perfect place to grab a drink, City Winery.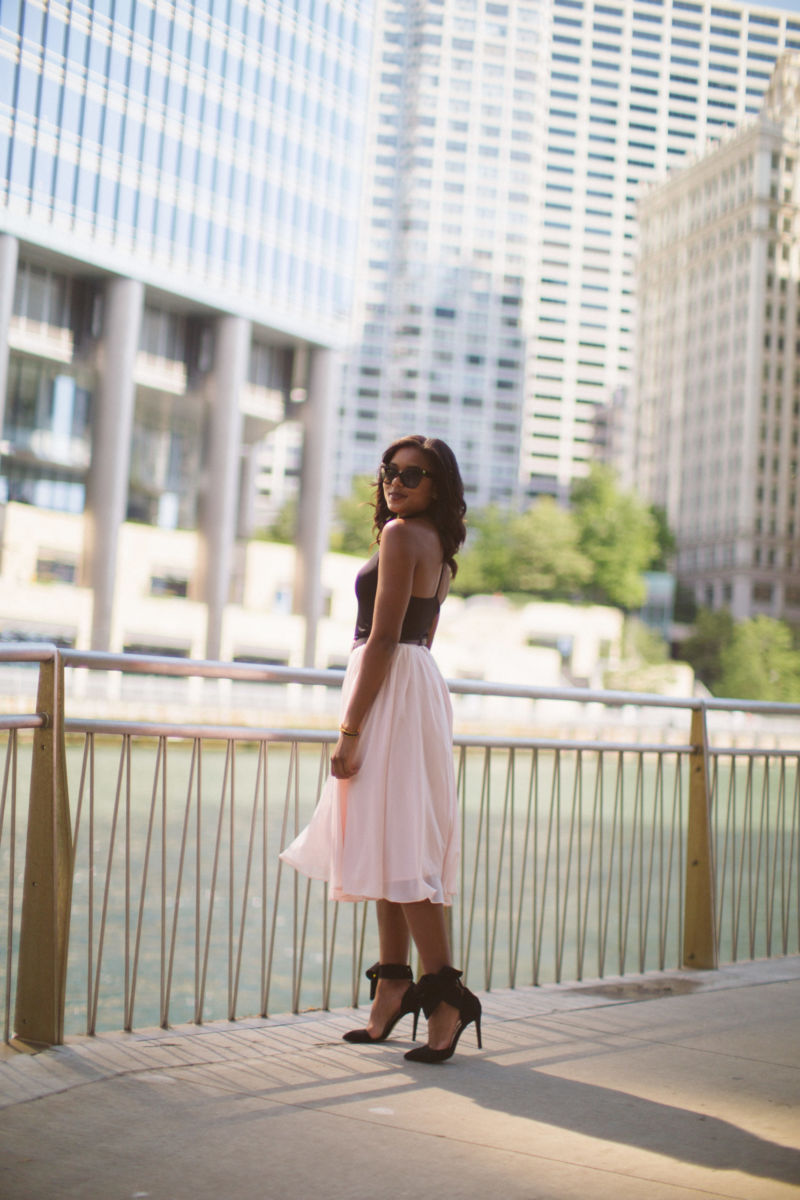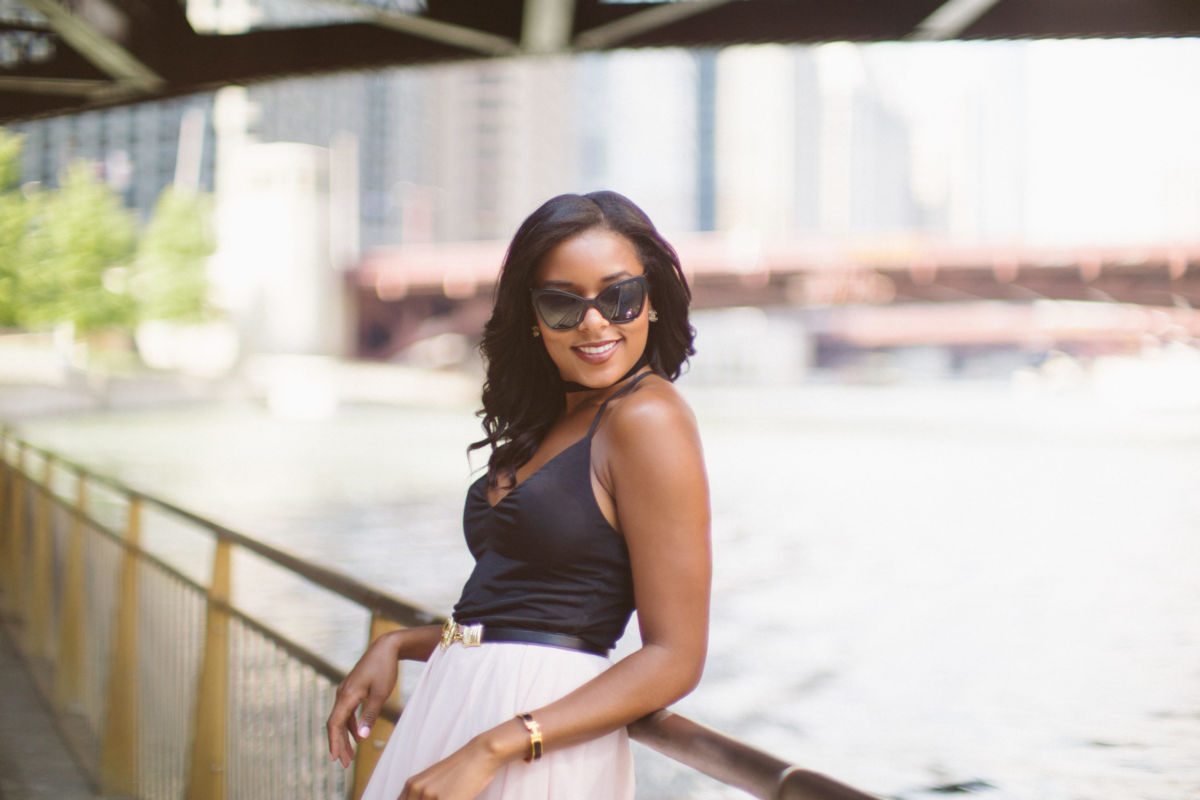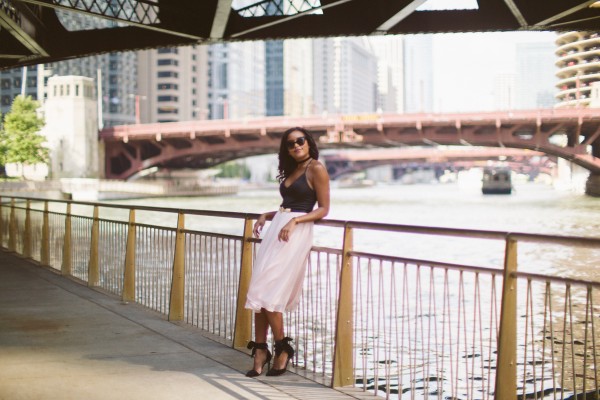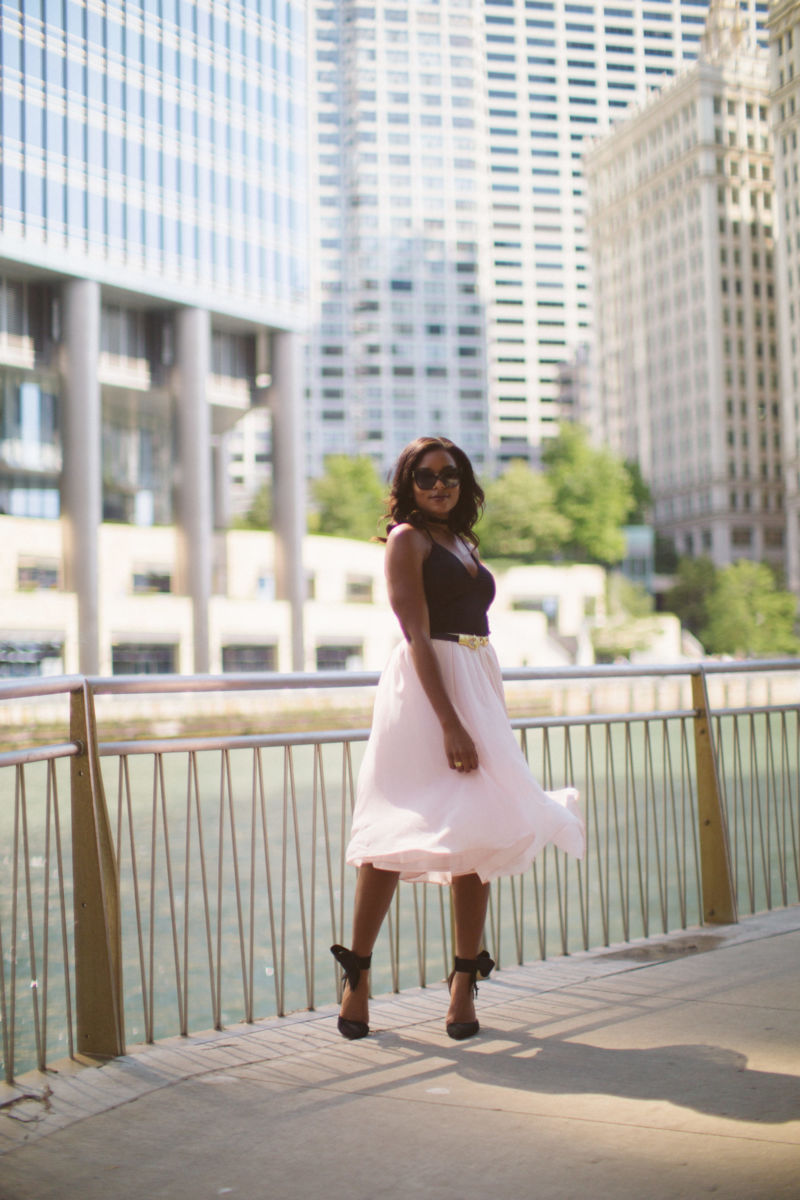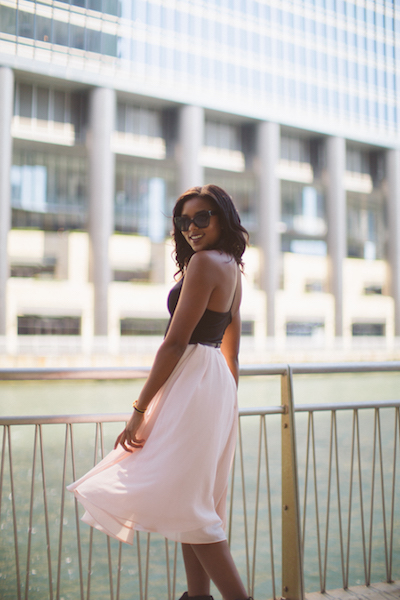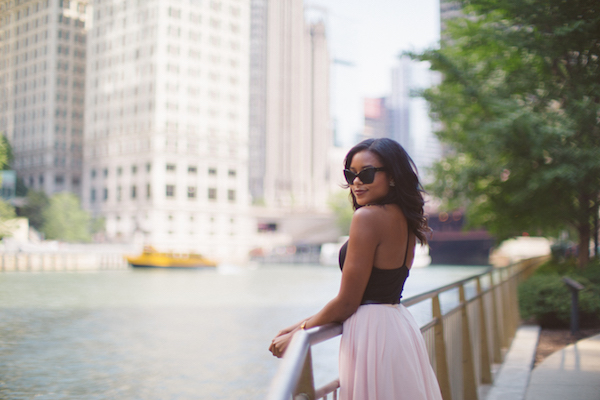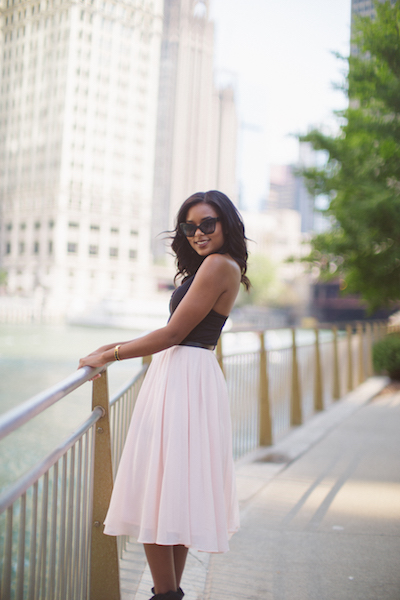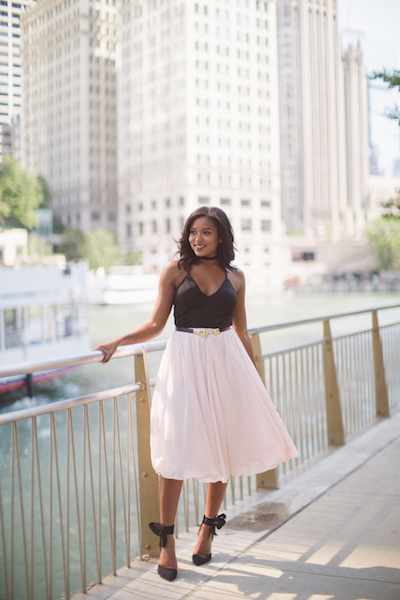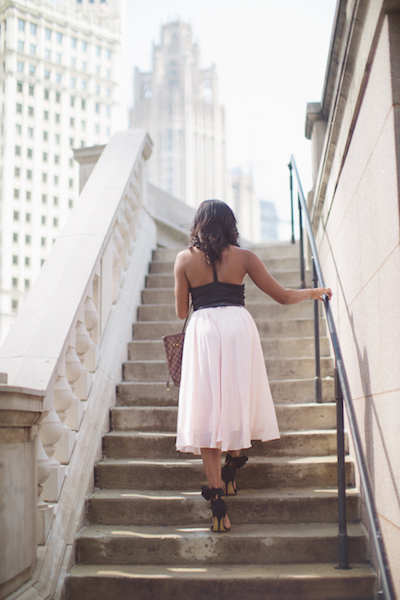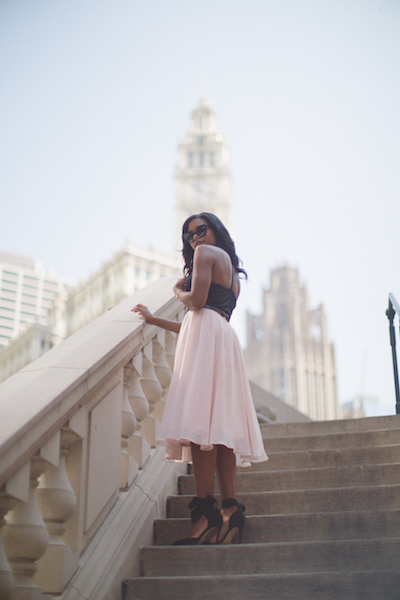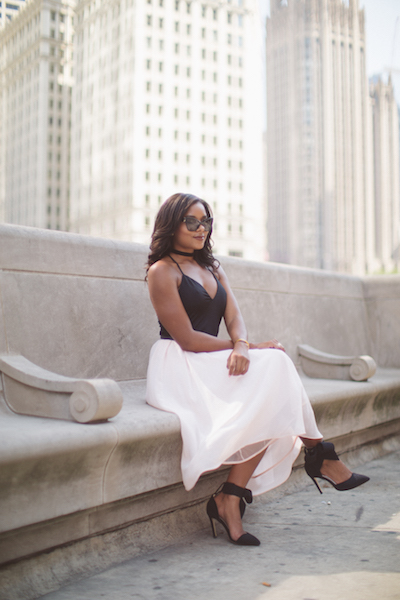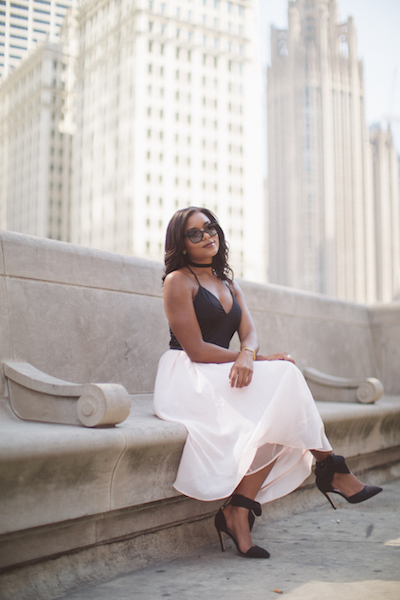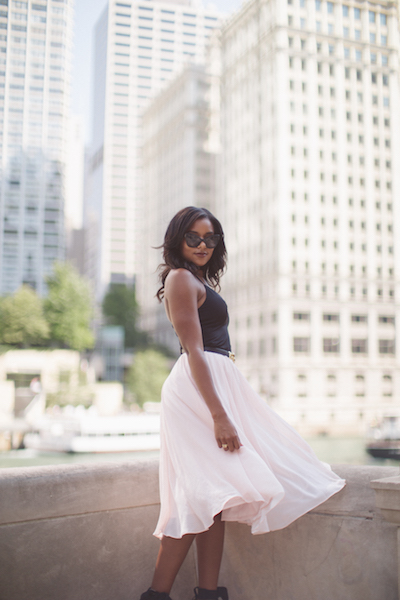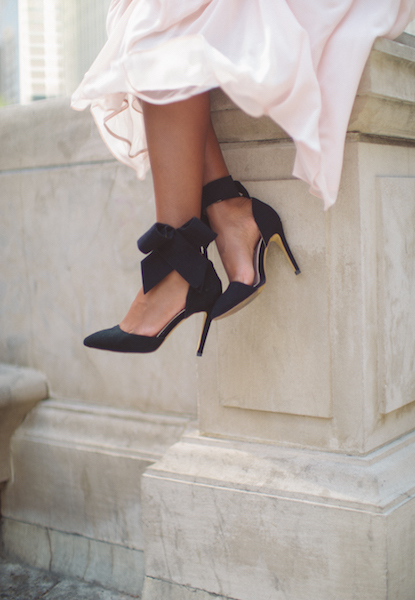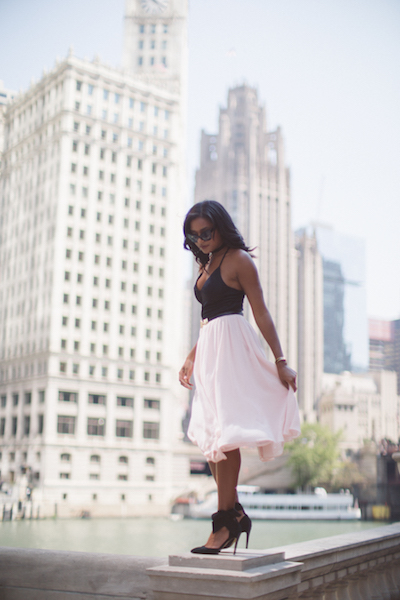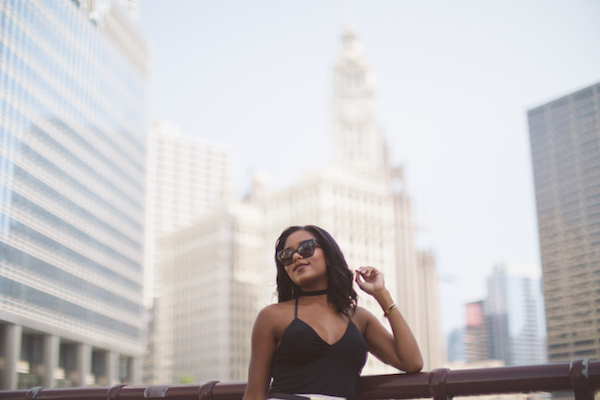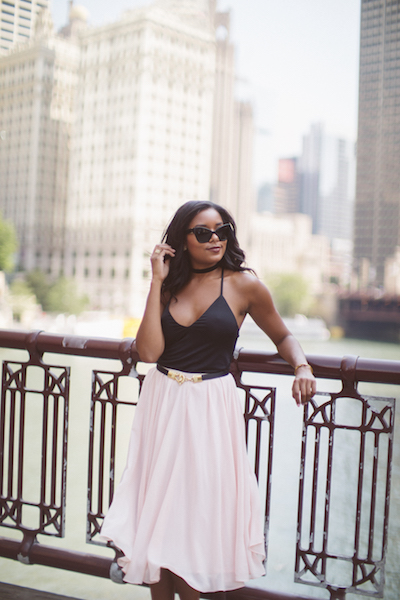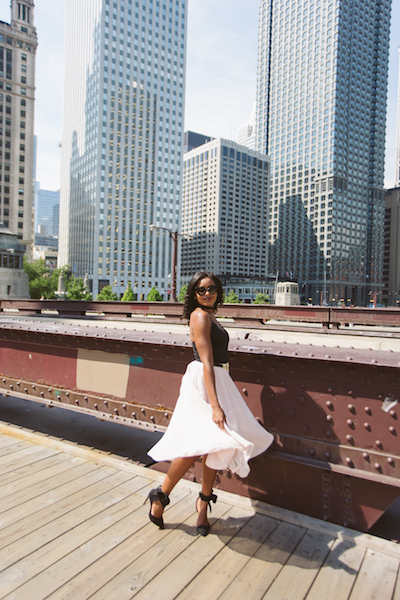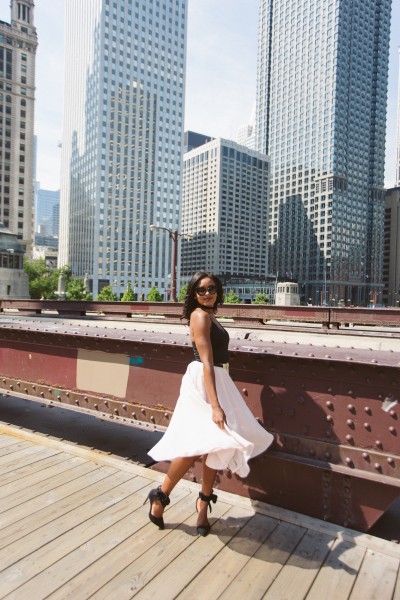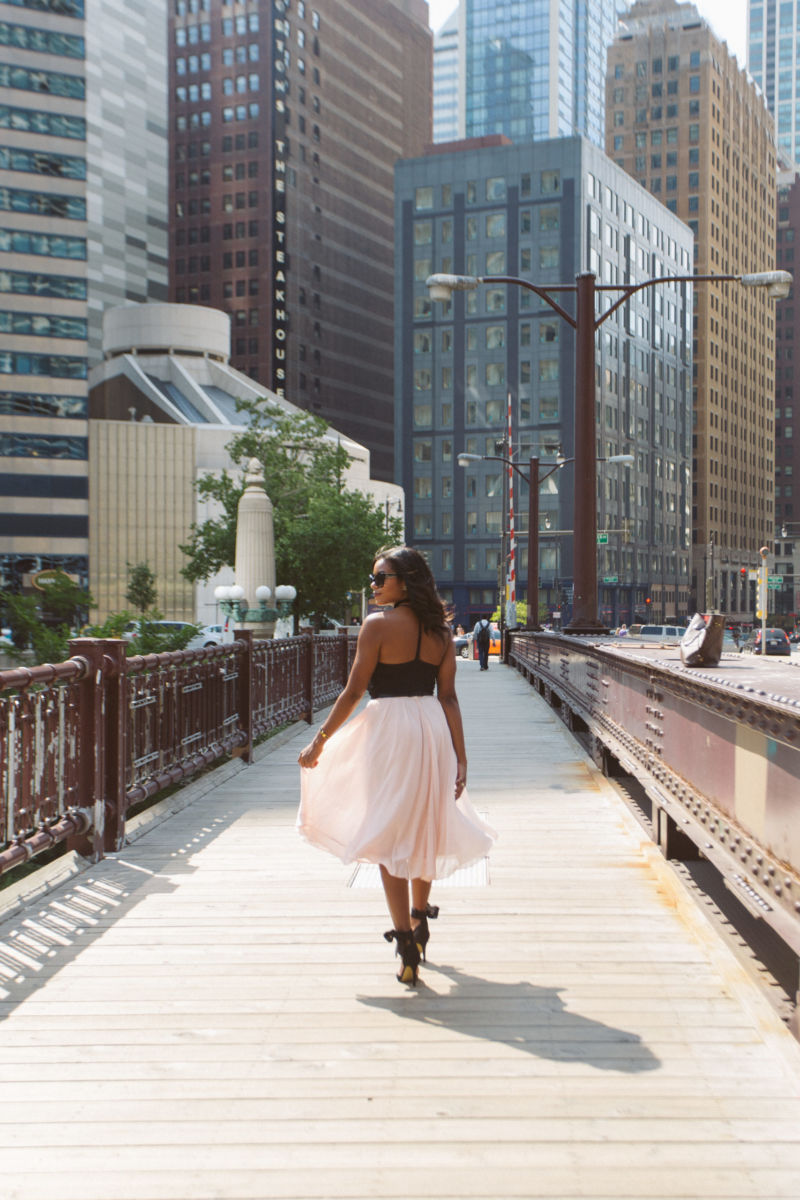 Tank: Forever 21 (similar here) // Skirt: H&M (similar here, here, & here) // Shoes: Aminah Abdul Jillil // Belt: Bebe (similar here) // Choker: Topshop // Sunglasses: Chanel
all photos: Mark Anthony Reyes