What do you get when you mix British accents, designer clothes, lots of alcohol & drugs, and two former wealthy older women?! An absolutely fabulous scandal, of course!
I found myself laughing hysterically at a trailer for Absolutely Fabulous a couple weeks back. After doing a little research I soon realized that it was a film adaptation of a popular television series of the same name on The BBC. I was a little hesitant about seeing the movie, as I had never seen a single episode of the show, but I figured if I could watch the Sex and the City movie without having ever seeing the show (& love it), I could do the same with Absolutely Fabulous! …besides, I'm a lover of all things fashion and all things fabulous so it just seemed so fitting.
The movie chronicles Edina Monsoon, "a heavy-drinking, drug-abusing" PR agent that hasn't seen a new client in years, and her best friend Patsy Stone, a magazine editor who's wild antics and promiscuity far outweigh those of Edina. The two are on a constant quest to selfishly live the good life while attempting to stay young, hip, and fabulous. In the movie, the women set out for a life on the run after Edina is blamed for killing Britain's brightest star, Kate Moss.
I am so pleased I took the chance and saw it because I literally laughed for 90 minutes straight. The satire, the fashions, and the antics of Edina and Patsy are everything I picture for my life in 40 years!! And although I will now be binge watching the Absolutely Fabulous series, not seeing the show didn't hinder me from enjoying it at all. I was able to follow along without any previous knowledge of the characters or their past foolery!
If you're wanting to see this movie in Columbia, you're limited on your options of where you can go. Out of the dozens of theaters throughout the city, only one is screening this movie. But you should really think of that as a blessing in disguise because that one theatre is The Nickelodeon, which just so happens to be my favorite movie theatre in all of the Midlands.
The Nick is a non profit theatre that was founded in 1979 by two USC students. Since then, the theatre has gone through a drastic expansion (including a move to Cola's revitalized Main Street), has curated several film series and media education programs, and has become the host of the annual Indie Grits movie festival. The Nick's dynamic screenings are not only constantly changing, they are "a mix of first run independent films, special curated series, and one-off screenings of films of relevance to [the] community".
There are so many things to love about The Nick. It is locally owned and operated, it is located in the heart of Main Street (making it easily accessible to restaurants),  and it shows movies that most other theatre in our community won't. Not to mention, they bring in old films. I saw Audrey Hepburn's "Funny Face" here a couple of years ago and it instantly became my favorite Hepburn film. But to be honest, the best thing about The Nick is that it serves beer and wine!!! Some films (AbFab being one of them) even get their own special cocktail during screenings.
Movies don't stay long at The Nick, so if you're interested in seeing it (seriously, don't miss this movie), you better act fast! As of now, they plan to only screen this movie until Thursday. See movie times below
Showtimes @ The Nick
Saturday 08/06 – 3:00pm // 6:00pm // 8:30pm
Sunday 08/07 – 5:30pm // 8:00pm
Monday 08/08 –  3:00pm // 6:00pm // 8:30pm
Tuesday 08/09 –  3:00pm // 6:00pm // 8:30pm
Wednesday 08/10 – 3:00pm // 8:30pm
Thursday 08/11 – 3:00pm // 6:00pm // 8:30pm
Purchase tix here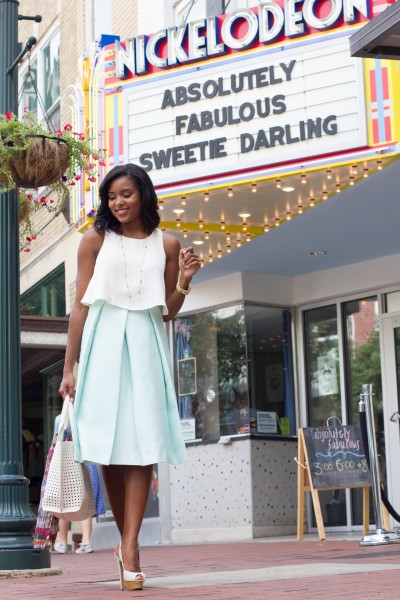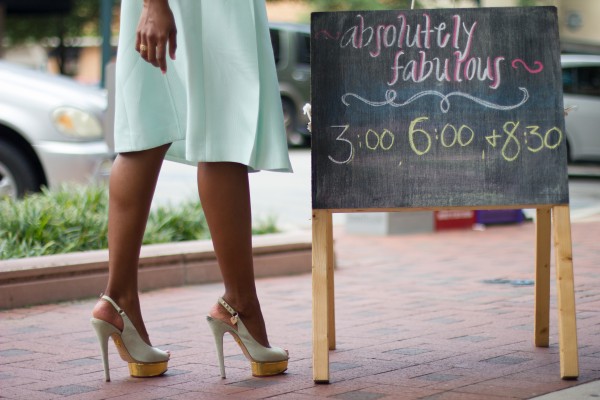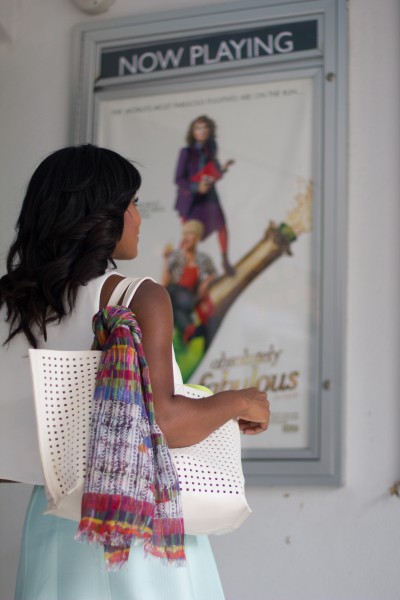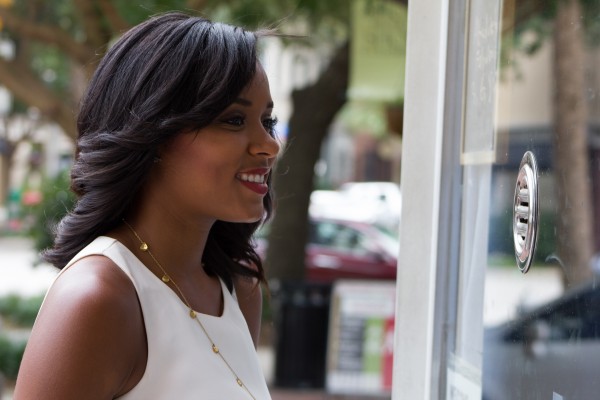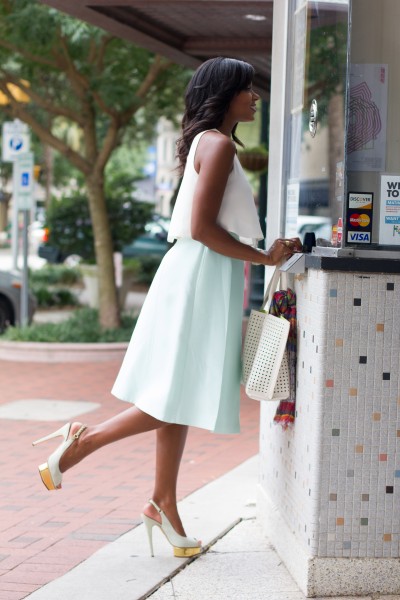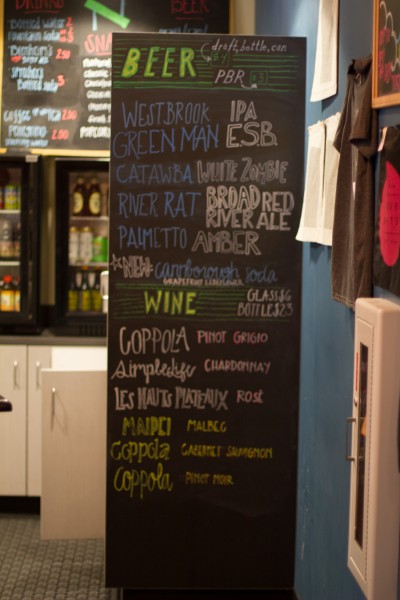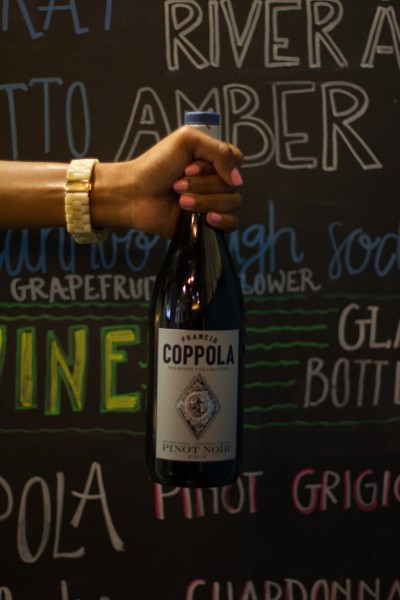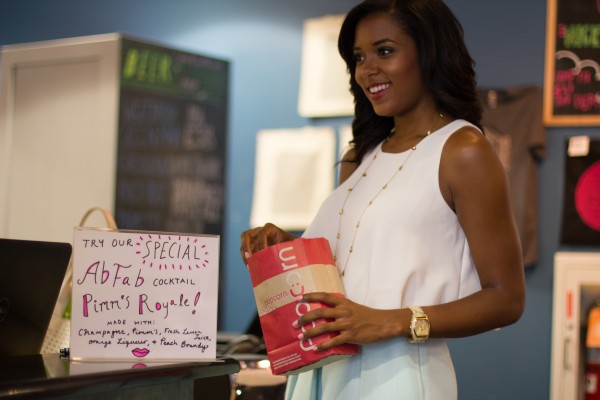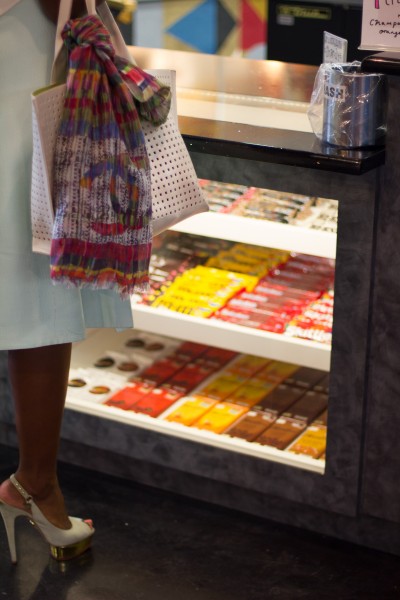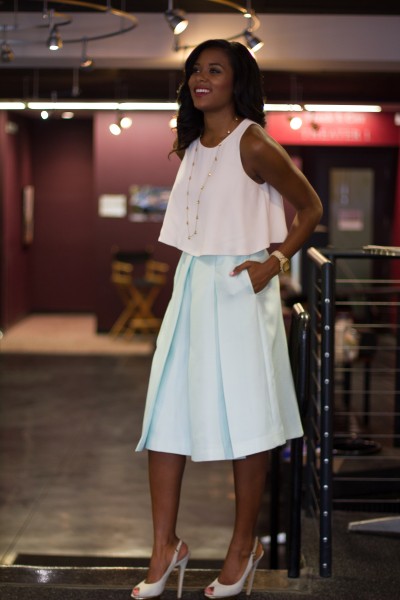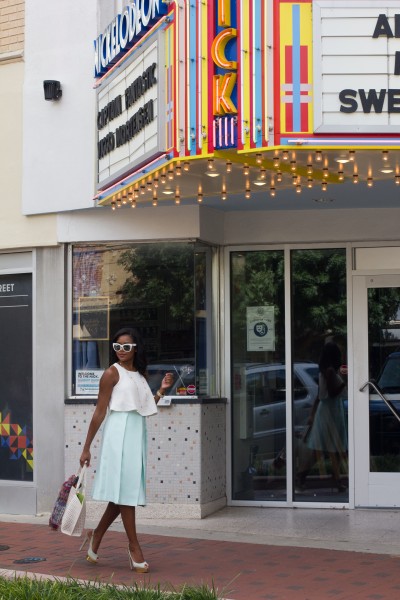 photos: Pryceless Photography