Its hard to believe that we're already in 2020! With the Olympic Games, the Census, and the Presidential Election all happening over the next 12 months we're sure to be overloaded with statistics, facts + general information. With so much to keep up with and with even more going on, there's no wonder we can't find enough time to get things done.
But because this may be the most important Presidential election of a generation is incredibly important that everyone, but especially young adults, need to get out and vote. 2016 saw the lowest turnout in the 18-36 category (aka millennials) than ever before, which is most surprising when you think about the future THEY'RE voting on is OURS. This is why I wanted to do my part and encourage each and every one of you to do you civic duty and VOTE.
If you can trust my opinion on which hotel to stay at, which skincare product to invest in or which boots are most on trend for this season then please trust me when I say YOUR VOTE HAS NEVER MATTERED MORE.
Lucky for you, RIGHT NOW is a great time to check in before the Presidential Election this November! Ask yourself, "if the election were tomorrow would I be able to vote"?
It's worth nothing that in order to vote, South Carolina law requires one must first register to vote at least 30 days prior to the election. So if your answer to that question is no, it's ok, we aren't judging you–YET!  This blog post is here to help.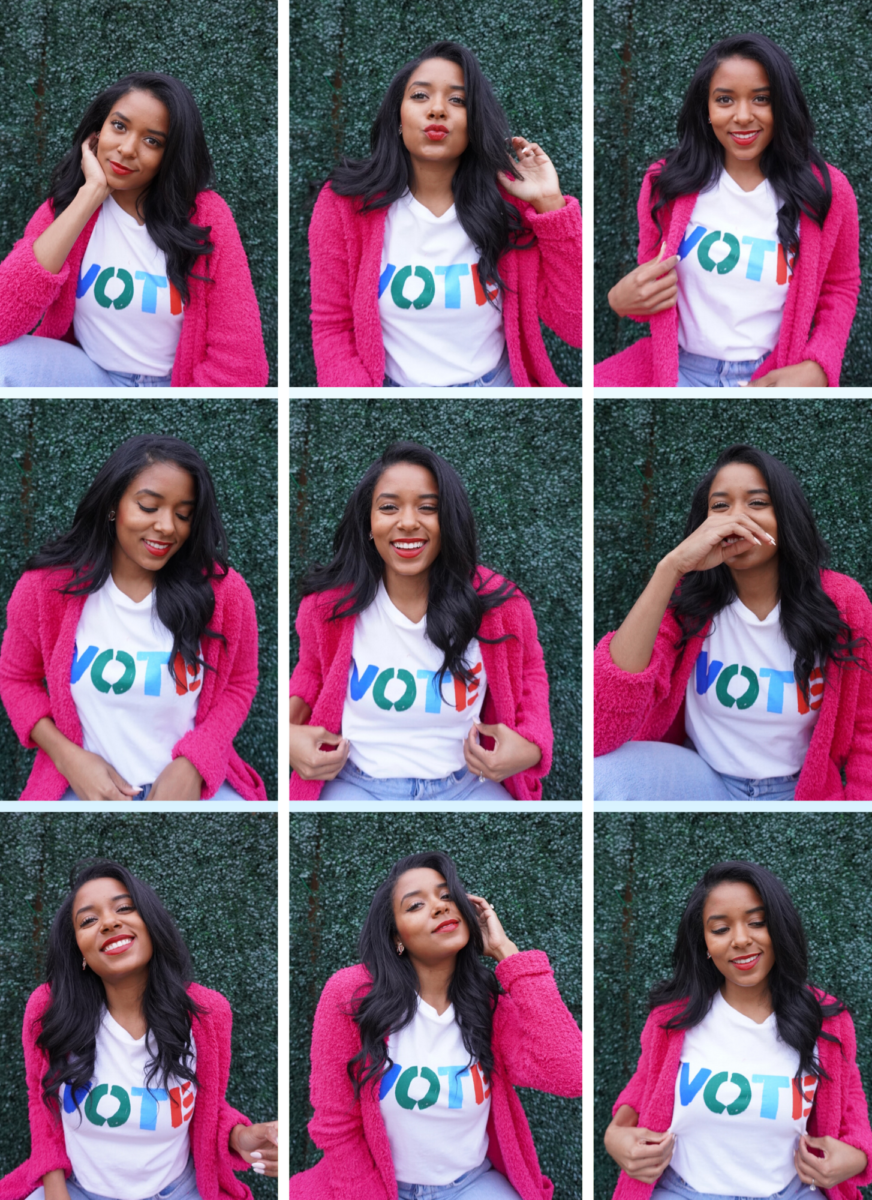 ---
Did you know the South Carolina Democratic Presidential Primary Election is on February 29, 2020, but the last day to registrar to vote is Thursday January 30th.
– in person by 5pm EST
– fax by 11:59pm EST
And the great thing is if you registered for this primary then you're guaranteed to be ready for the election that's taking place this November.
First things first, are you registered to vote?
If you don't know you can check HERE  on the Election Commission's website!
If the answer is, NO, you can do so online, in person, or by fax! Download registration form.
If you're registered, but have changed your name or address you can update your  Voters Registration Information.
What you'll need:
– a SC Driver's License or DMV ID (this address will determine you precinct and voting districts
-(if you're voting in person) to know how to use voting machines (SOO easy a 2nd grader could do it!)
Who can Register?:
– US Citizen
– 18 years and older before the next election
– resident of SC
– never been convicted of a felony or offense against the election law
– must register at the address where you reside
When to Vote?
– polling places are open from 7:00am-7:00pm on Election Day
**Find your polling place here**
What to bring?
– SC Driver's License
– SC Department of Motor Vehicles ID Card
– SC Voter Registration Card with Photo
– Federal Military ID
– US Passport
Absentee ballots
In-Person Absentee Voting: Jan 30, 2020 – Feb 28, 2020
Deadline to Request an Absentee Ballot: Tue Feb 25, 2020 5:00PM EST
Deadline to Return Completed Absentee Ballot: Received by Sat Feb 29, 2020 7:00PM EST
Most other questions can be found here: 
Voter FAQ
, but if you have a specific question and cannot find the answer feel free to email me 
megan@shadesofpinck.com
and I will do my best to help you find the answer. 🙂