When we returned home from our trip to Egypt, we were welcomed with slightly cooler temperatures and a whole lot less humidity. That's right– it's finally starting to feel like Fall in the South and I, for one, couldn't be happier! While I love summertime, it's hard to resist the time of year that reminds you to appreciate nature. Between consciously dressing for the weather with layers to intentionally incorporating seasonal fruits and vegetables into every meal (pumpkin spice, anyone?), there's something about Fall that warms my soul.
It's become a bit of a tradition for me over the past couple of years to make a trip to the mountains at the start of the season to go apple picking. My fiancé and I took his sons once and had such a lovely time, and ever since I've been hooked. There's just something about feeling the cool breeze while looking out onto the mountain range that makes me feel all fuzzy inside. The farm that I find myself returning to is Justus Orchard! It's a family-run farm that's so laid back and welcoming that I feel at home when I return. They're located in Henderson, NC, an easy 2 hr drive from Cola, and have been growing apples for over 100 years!!! They offer "u-pick" apples + blackberries, have a selection of pumpkins, a playground + jumping pillow for kids, offer hayrides and even have a little barn where you can feed farm animals!
I made it up to the farm in late September and left with several dozen apples. In fact, our fridge doesn't have much space these days because it's filled with them!!
Stay tuned this week as I share a recipe for a good old-fashion apple pie that will serve as the perfect introduction to Fall!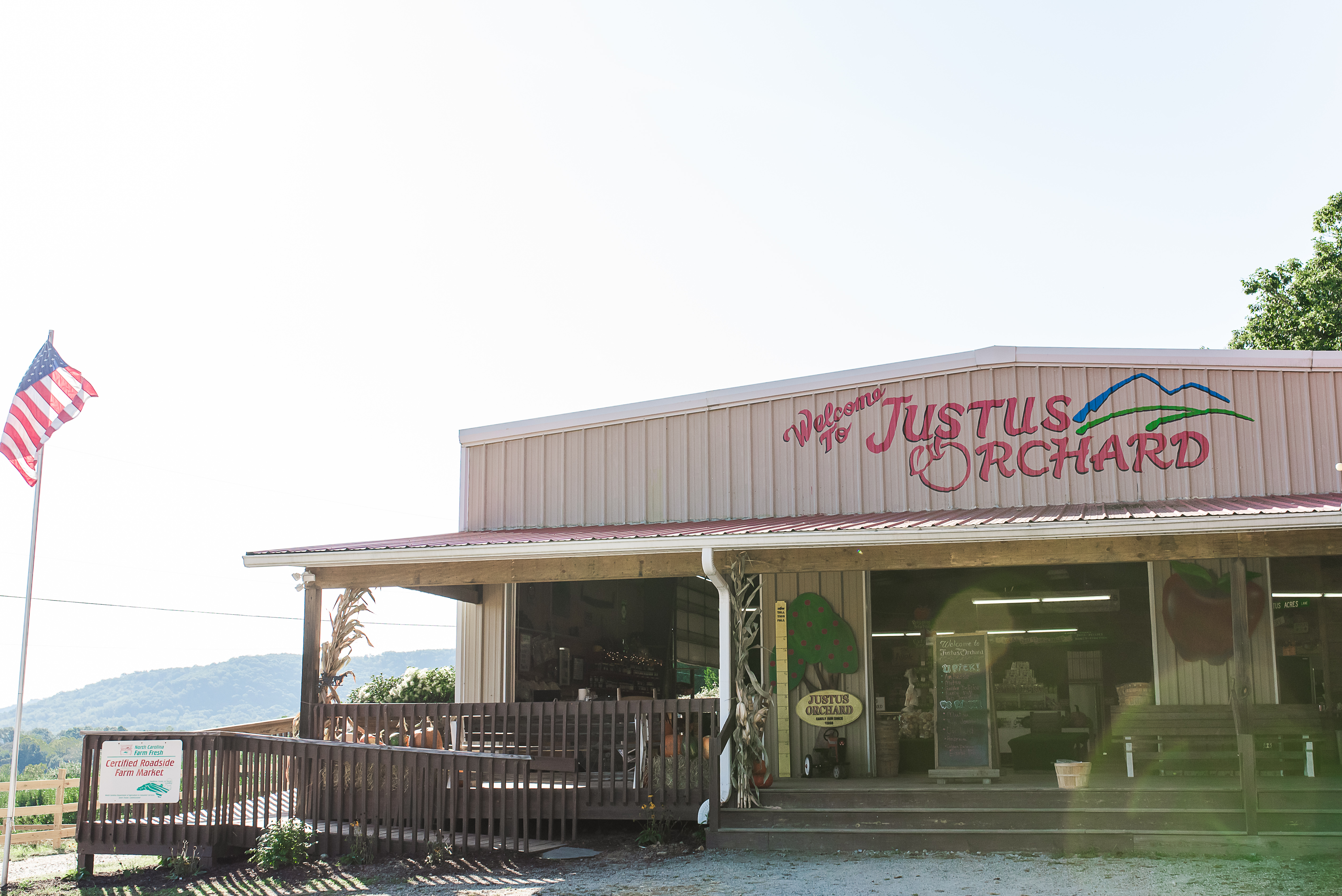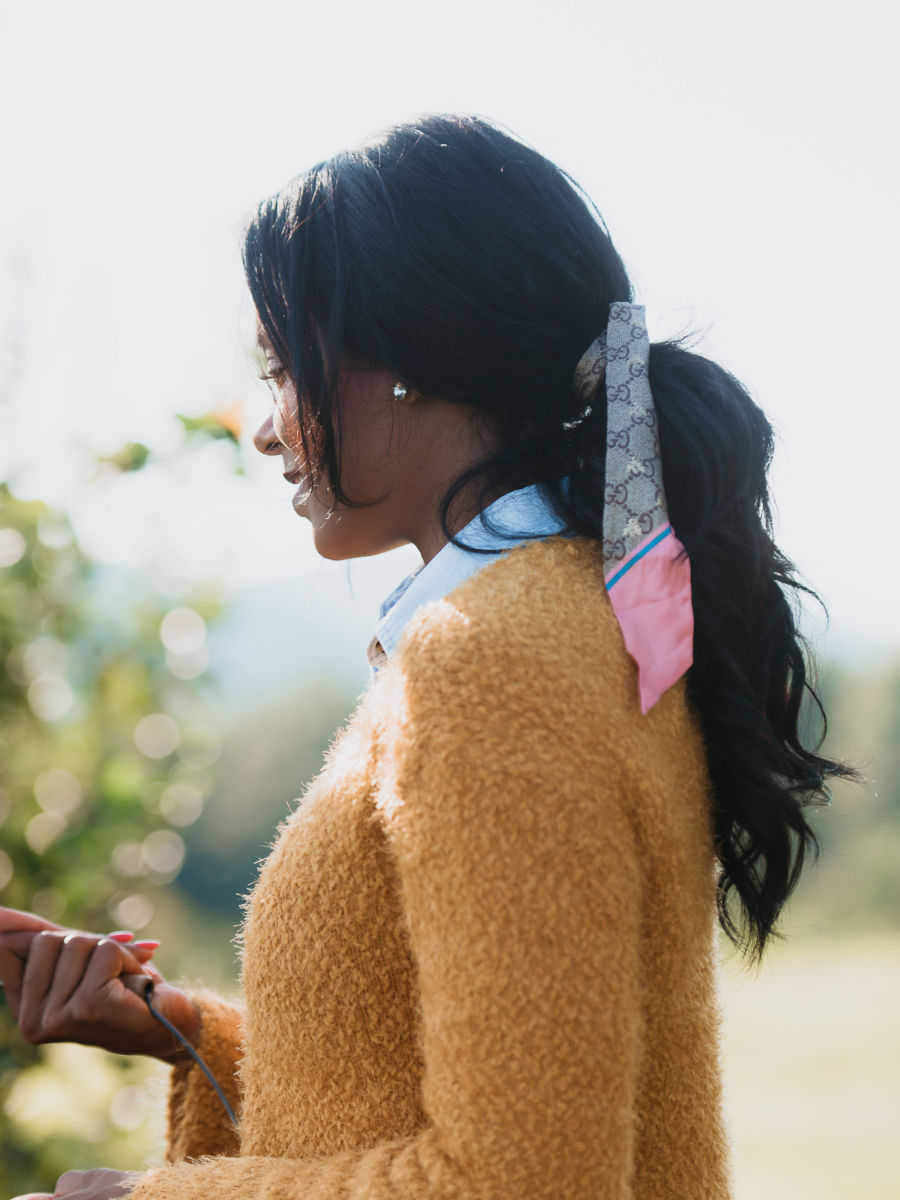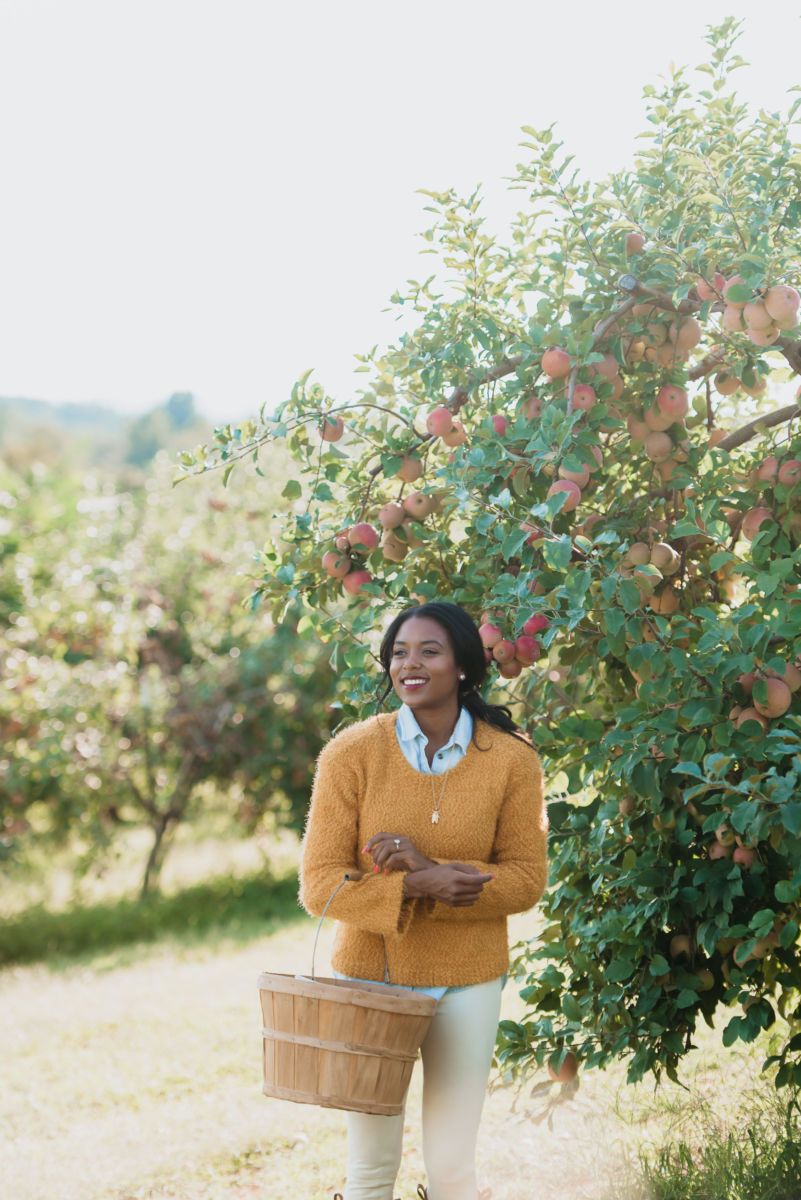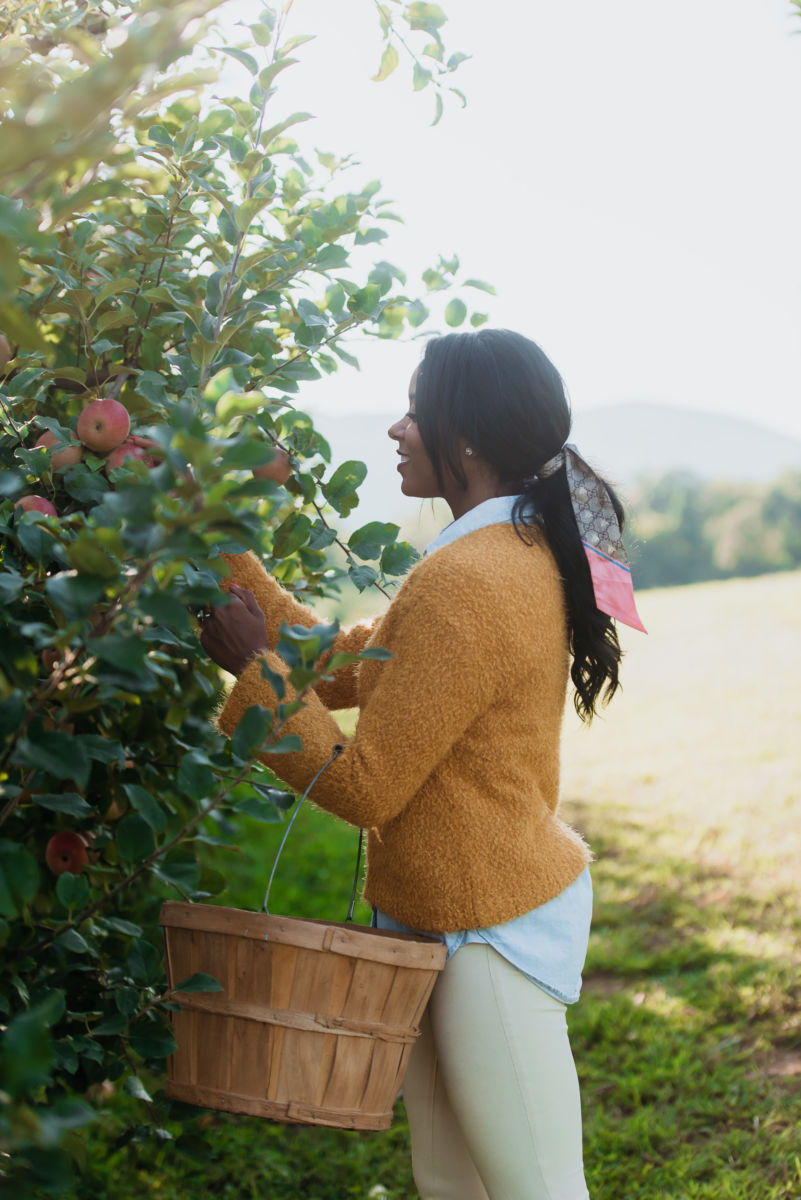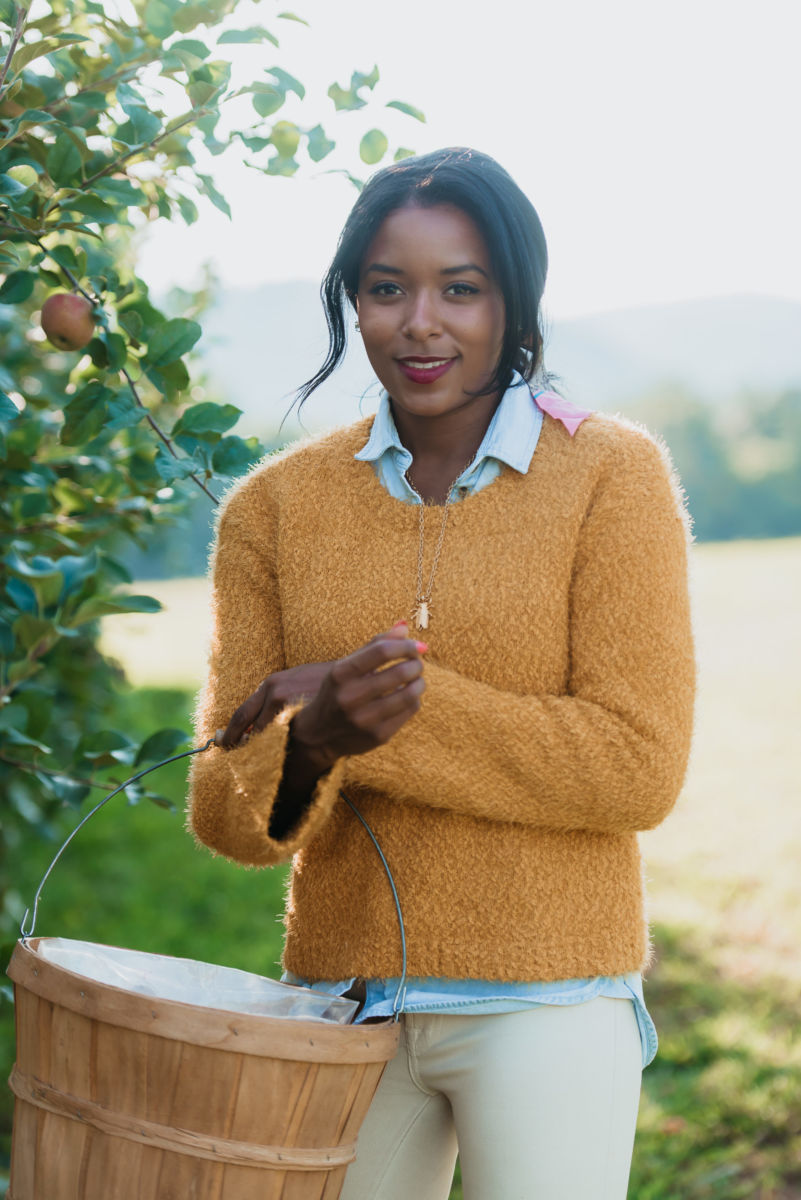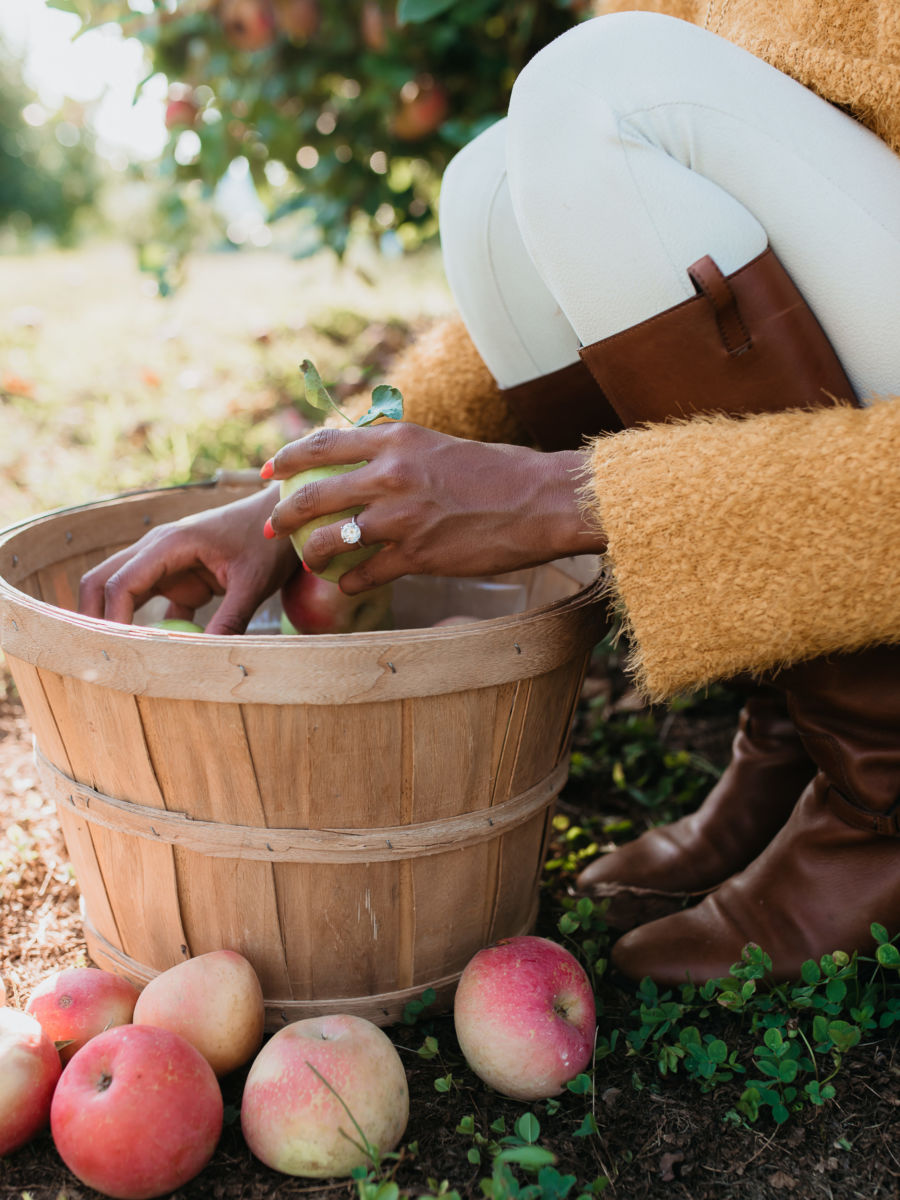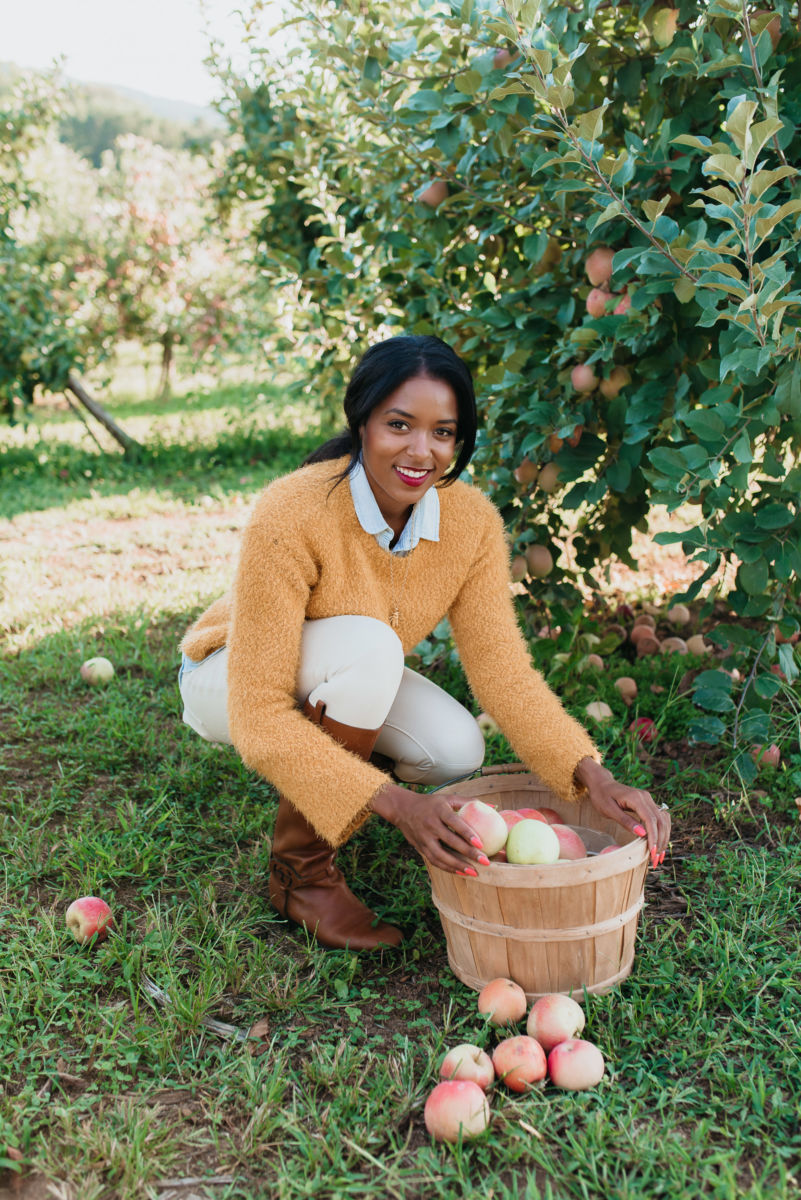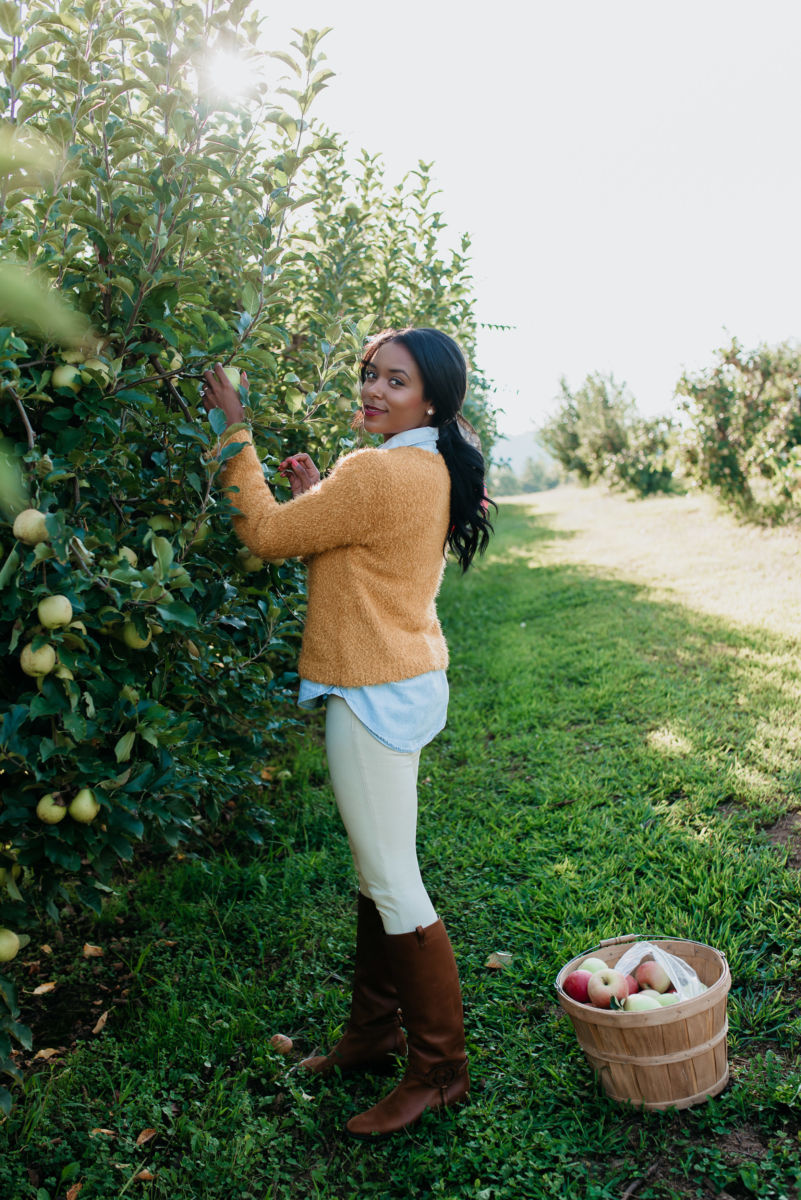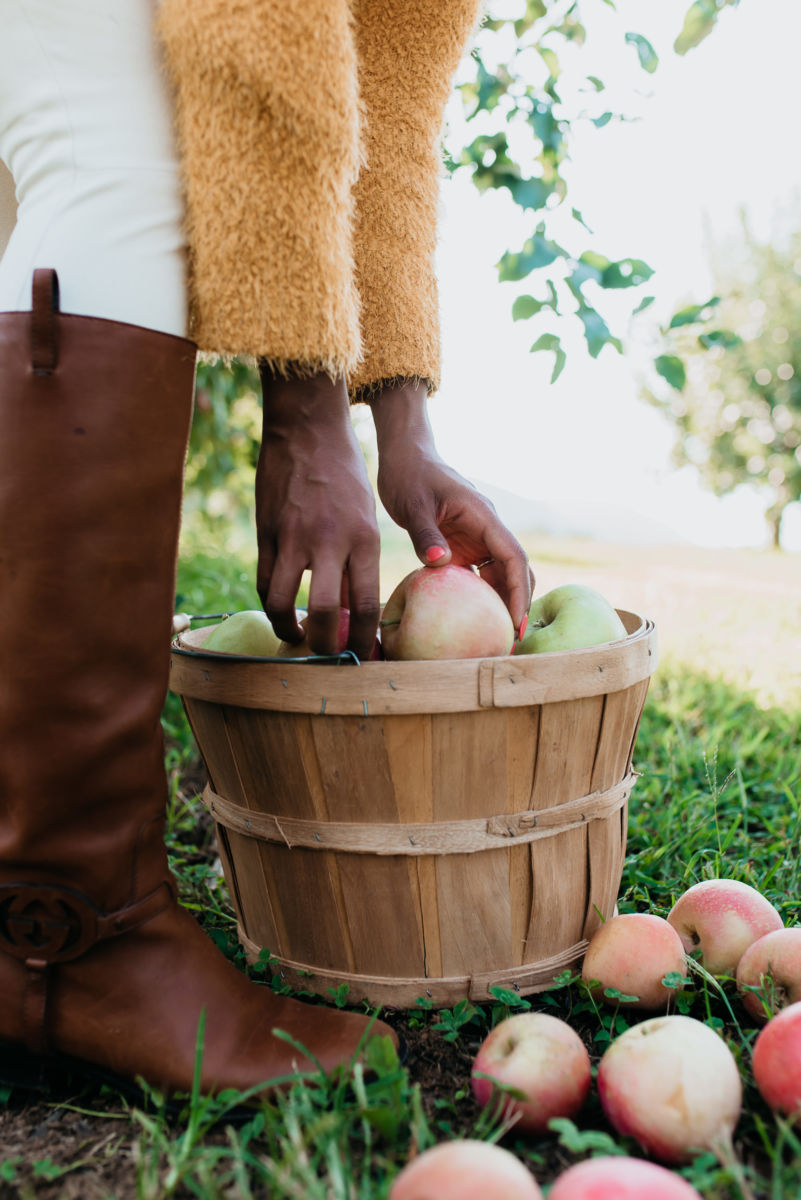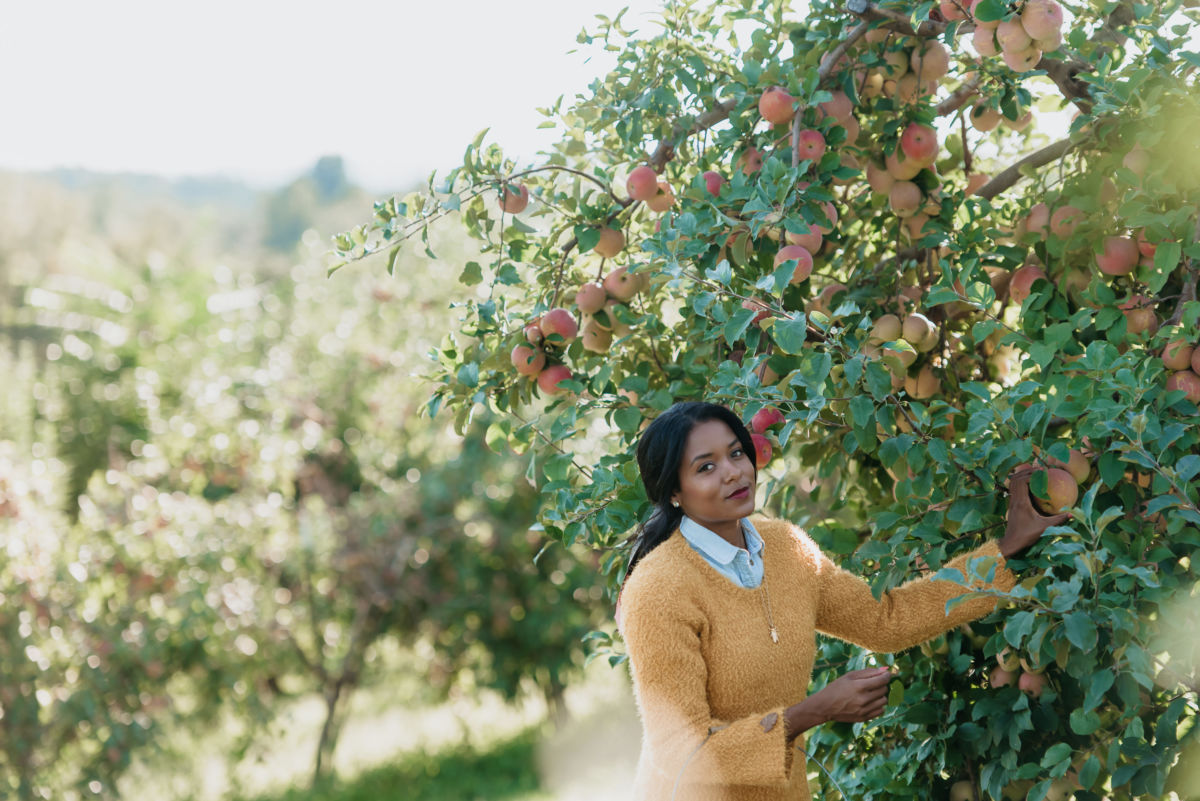 Sweater: Copper Penny of Columbia // Photos: Southern Stitched