Back in June, I met up with my beauty queen besties for our TEN YEAR ANNIVERSARY trip! (At least) once a year since the summer of 2013 when we all competed for the title of Miss USA the four of us have made a point to meet up somewhere face-to-face. I would say it's hard to believe it's been a whole decade since we've been doing this, but the truth is, the four of us have been there for soooo many life-changing events over the years that it's not so shocking that they would all add up to ten by now lol.
We started planning this trip towards the end of last year when we realized this would be the big 1-0. We knew we wanted this experience to be anthesis of our time in Vegas and we knew it need to be a place where we'd all feel comfortable having 2 toddlers in tow with us. It didn't take long for us to land on The Hamptons.
The Hamptons was always a place I'd heard of and wanted to visit (shout out to Diddy's early 00s all-white Labor Day parties), but I really didn't know much about it. But I quickly lear it's a place that's more than a little tricky to get to though, so it didn't take me long to figure out why it's not a place everyone get to experience. But I was super excited to have an excuse to go, and even convinced Todd to meet Teagan and I there after the girls' trip ended.
One thing that I quickly learned about the Hamptons upon arriving is that it's divided into several different towns– each of which has a personality of their very own. Below I'll break down a few to help you decide which would be best for you if you decide to visit, but if I'm being completely honest… idk how soon I'll return. While we had the best time catching up and exploring, it's truly a place for New Yorkers to vacation. Here's why:
It's a 2 hours drive from the city, but can easily take 2x as long if not more because of the traffic. After traveling to one of the city's major airports…it's just a lot to tack on another trip that could be so long.
It's chilly!! I'm a Southern girl, so my idea of summer is much warmer than those from the Northeast. I learned this on our past vacations to Martha's Vineyard in August: there's something about cold ocean water that I just can't enjoy especially when there's already a breeze in the air. The Hamptons reminded me a lot of this. We never really had perfect beach weather, but I could also tell the climate was different. And I just feel like it's suchhhh a long way to travel to not even be able to enjoy the beach.
The chance of getting "stuck" isn't worth it. Now, I may be a little salty bc of my own experience… but I could see how a repeat of what happened to us could easily happen again!! ICYMI: summer storms came through, our flight from JFK was cancelled, and unless we wanted to spend two more nights in NYC waiting for all of the flight  cancellations were corrected, Todd and I were forced to drive 8 hours to Washington, DC (with Teagan) to catch a flight out the following morning. NYC being such an airport hub means when flights are cancelled, you're just one of the tens of thousands of people who have been displaced.
But don't let my experience deter you! If you're still interested in visiting this ICONIC luxurious destination here's the the vibe of each town to help you choose your best fit Out East:
East Hampton
The most glitz of all the towns we visited, East Hampton is the place to see and be seen. Most vacationers spend most of their time at various homes, so your best chance for running into someone would be strolling amongst luxury shops like Chanel, Louis Vuitton, and Prada. There is lots ton of foot traffic because of the extended strips of stores, but these anchors really set the vibe for who you may run into in this village. While we shopped we ran into Heather McMahan who was in town shooting with SoP fave, Show Me Your Mumu!!
But also there's also a giant windmill in the town's center which describes other East Hamptons layers like: sensibility and easiness. Because just like the rest of the Hamptons, there's a sense of relaxedness that this town still exudes, effortlessly.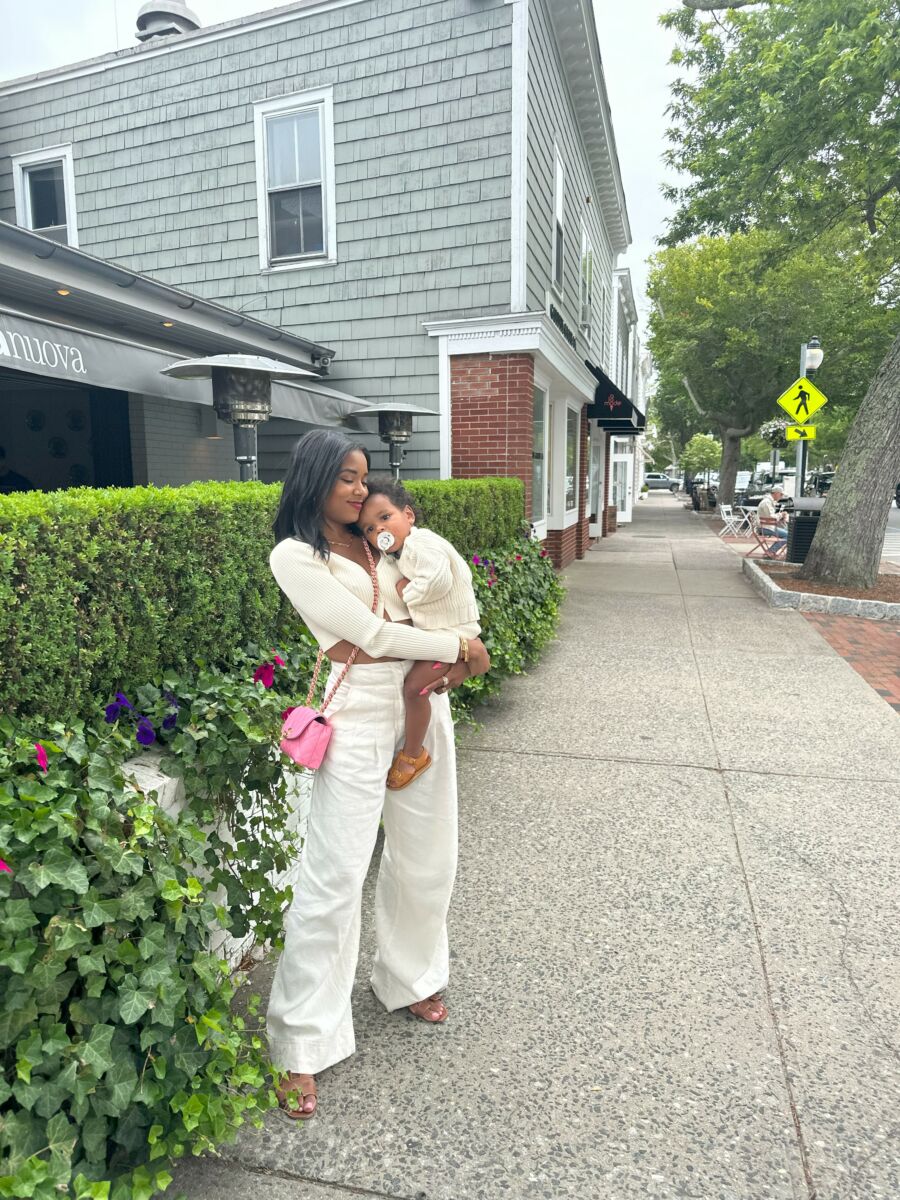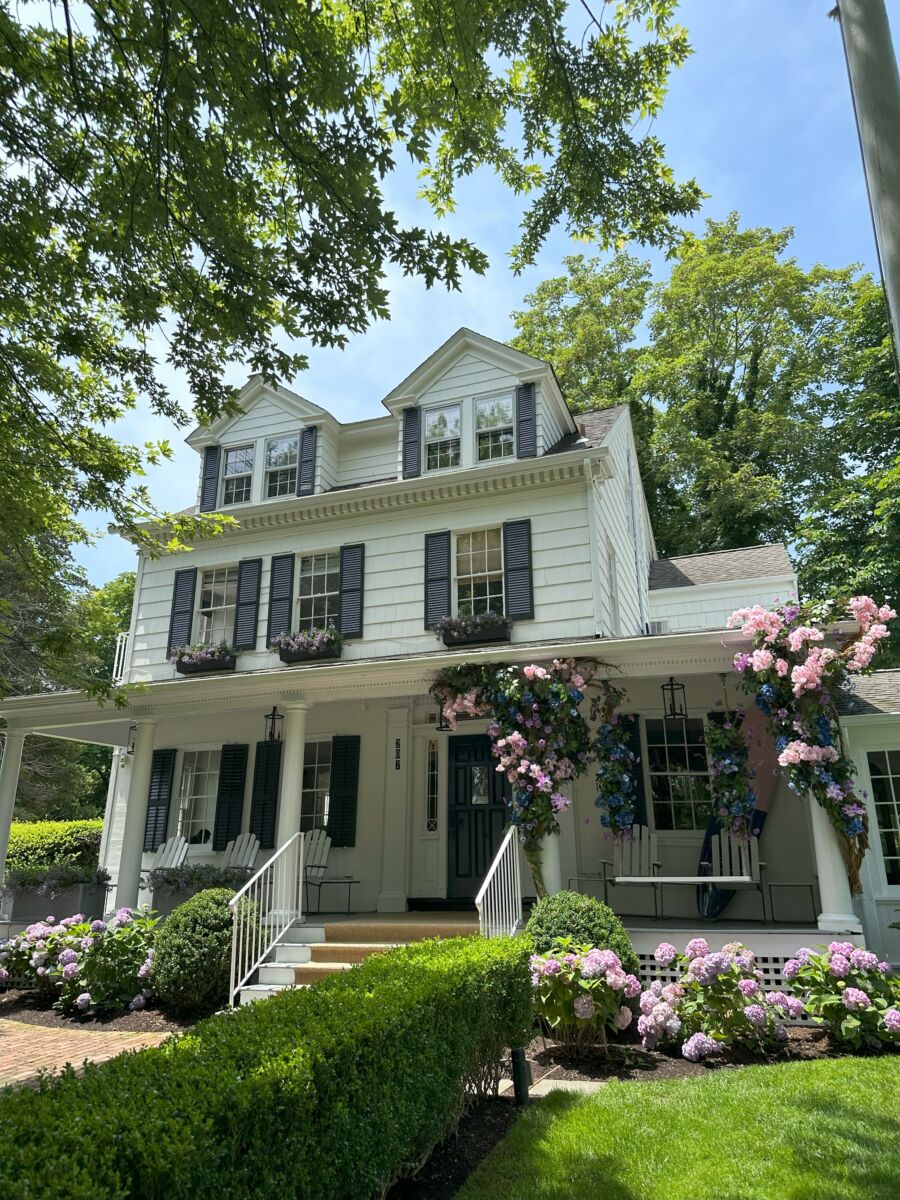 Bridgehampton
At the center of it all is Bridge Hampton! It kinda connects a few of the towns, which I'm guessing is where the term "bridge" comes from but what do I know?Lol. Either way, it really is a convenient location being only 15-ish minutes from a handful of towns (as opposed to the typical 30 minutes). The convenience + location was one of my favorite things about staying in this town, although there's not much else to this town as there isn't even a beach. But the rolling hill scenery out the window as you travel through, helps create the beauty for another neighborhood gem: Wolffer Wine's Tuscany-inspired vineyard. A must, no matter where you're staying Out East.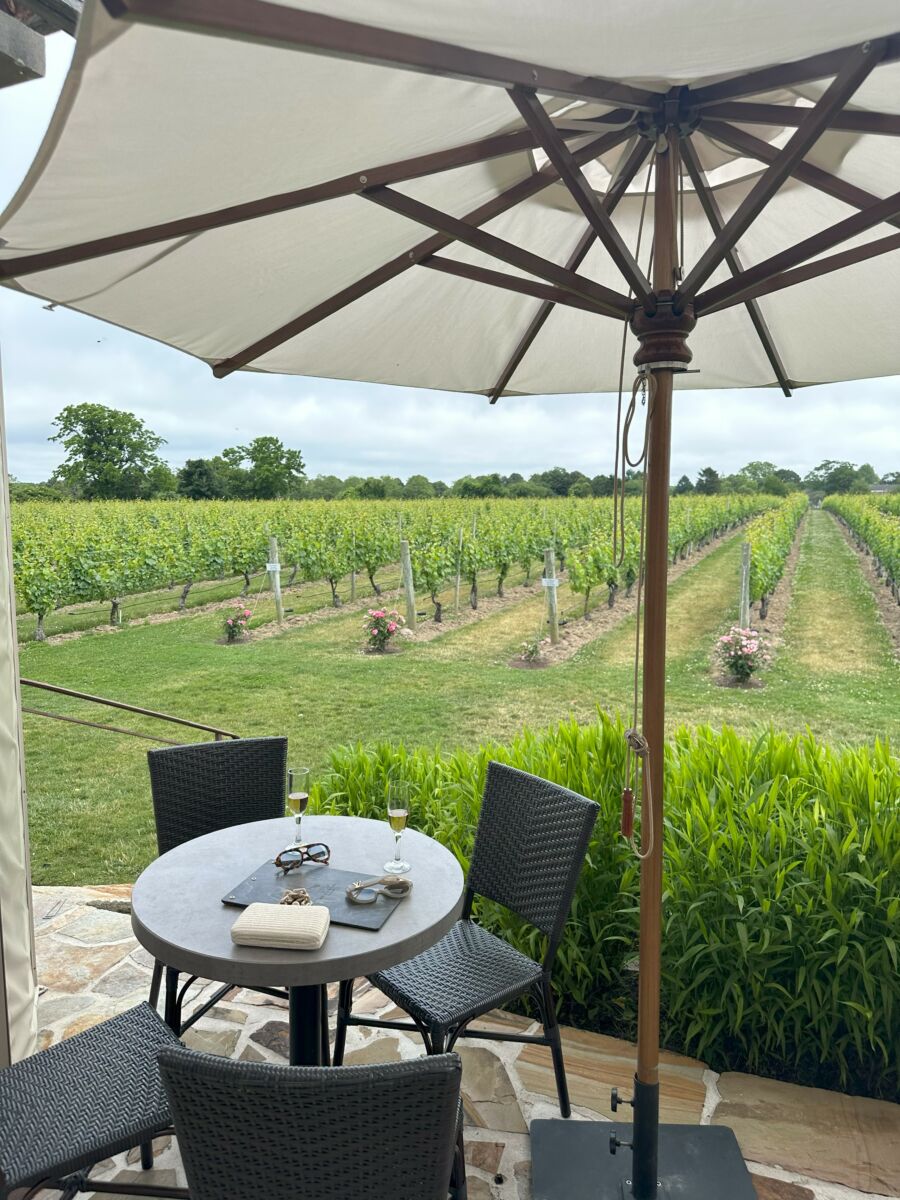 Sag Harbor
If picturesque harbor views, yacht cruises, and upscale dining are for you, you will love Sag Harbor. Though there's a cute Main Street with shops here too (mostly filled  with interesting trinkets from yesteryear), the cuisine is really what shines. The girls (and baby boys) traveled to Sag twice; once for a special lunch + once for special dinner. But when Todd and I walked around we easily saw 3 or 4 others we would have loved to try if we were "staying for the summer".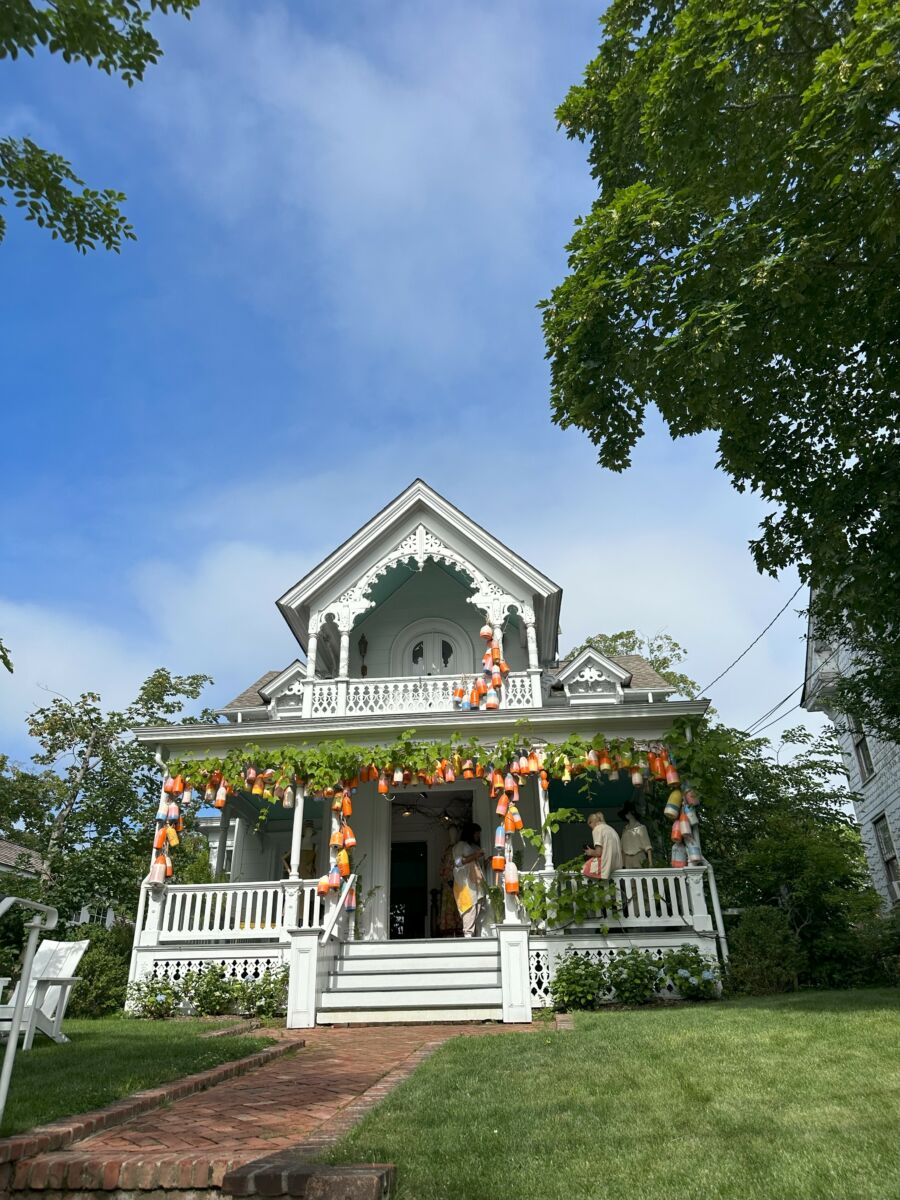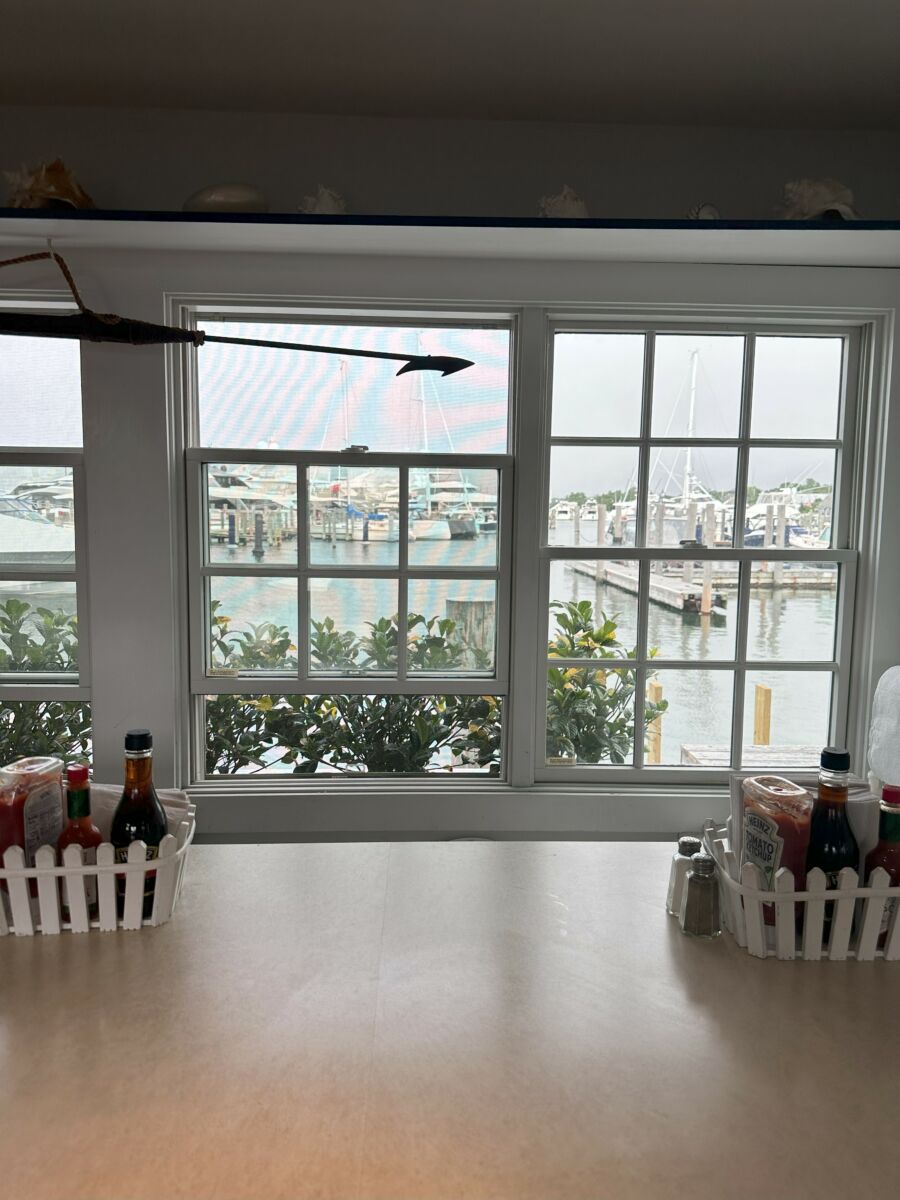 Amagansett
We didn't spend a ton of time in Amagansett, even though we went back more than once, but it was clear that it was the place for families with small children. Not sure what it would be like to stay here in this town, but if you're visiting with your little ones you'll want to stop into one the large lawns that are usually filled with families eating ice cream or playing corn hole. There's also a flower shop with a really cool playground for kids to get energy out. Tons of quiet luxury brands are located here too (think: Suzie Kondi + Jenni Kayne) which gives mamas something to do while they wait!!
Montauk
If you're looking for an upscale, yet superrrrr laidback vibe, or a surfer, or just want to go as far Out East as possible than Montauk is for you! This area of the Hamptons has a vibe all of it's own and really feels unlike the rest. You'll find great seafood, great views, great waves, and (apparently) the greatest parties here.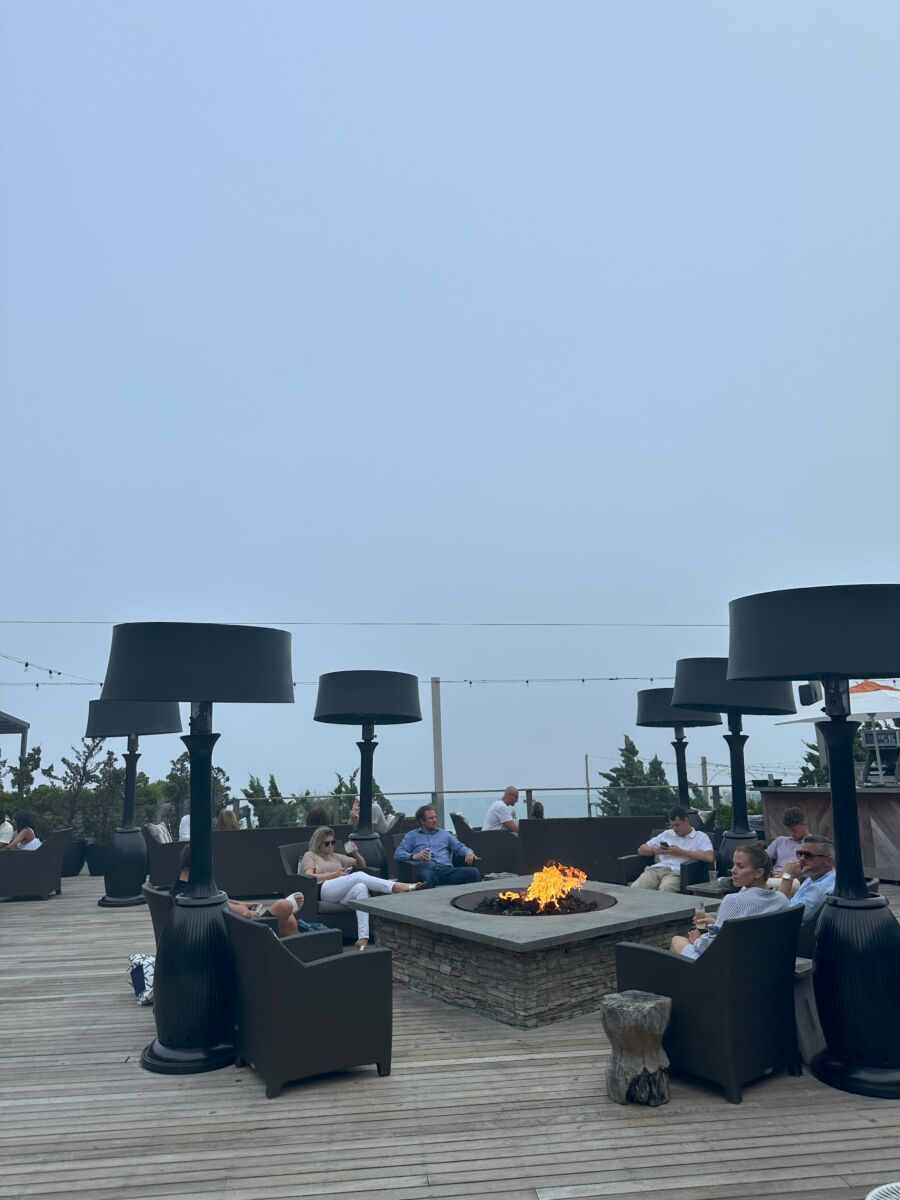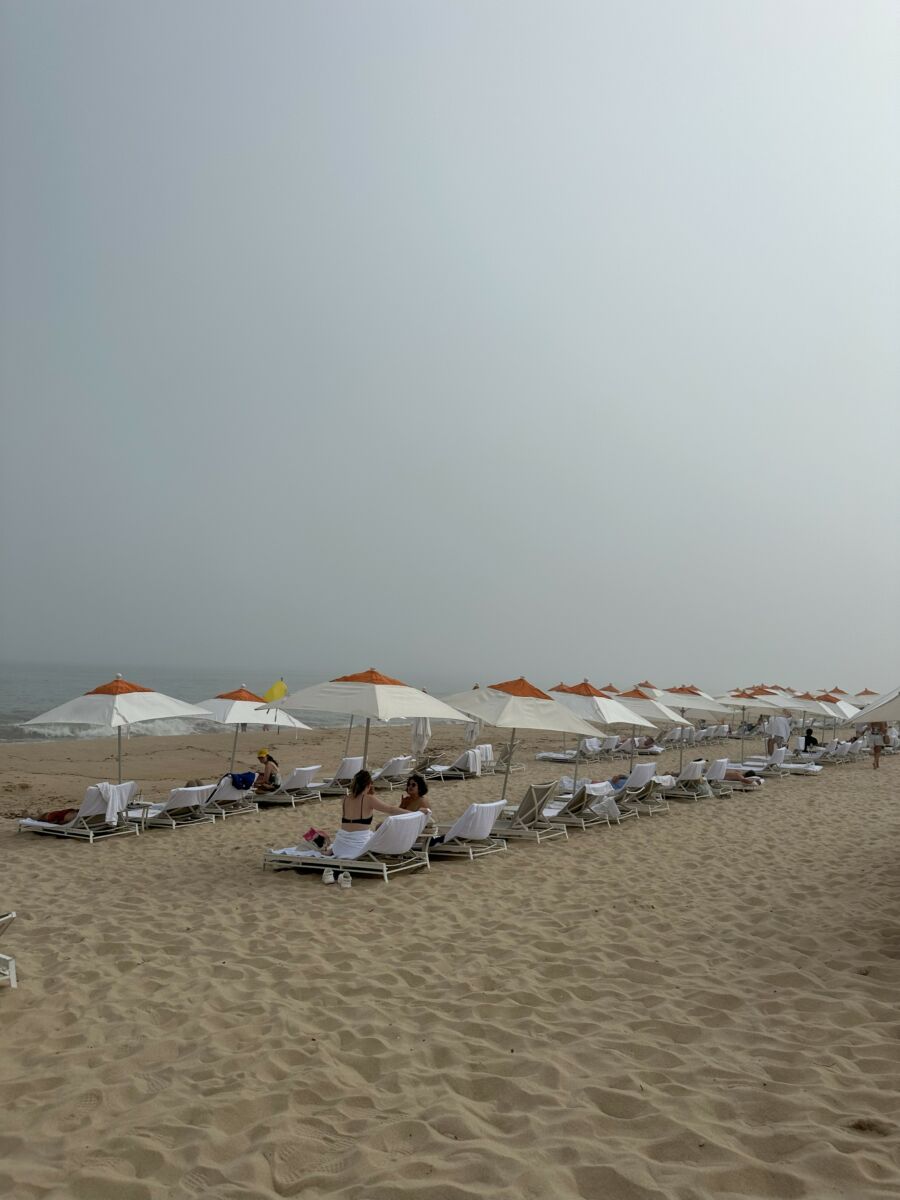 Where to Stay:
Quintessential Hamptons living takes place in a house, so if you can try renting an AirBnB for your stay. Our beautiful two-story home located in Bridgehamptons was perfect for our girl (and baby boy) crew! We spent slow mornings lounging in the hammock, long afternoons on the back patio catching up, and were happy to have access to a pool since we weren't anywhere near a beach.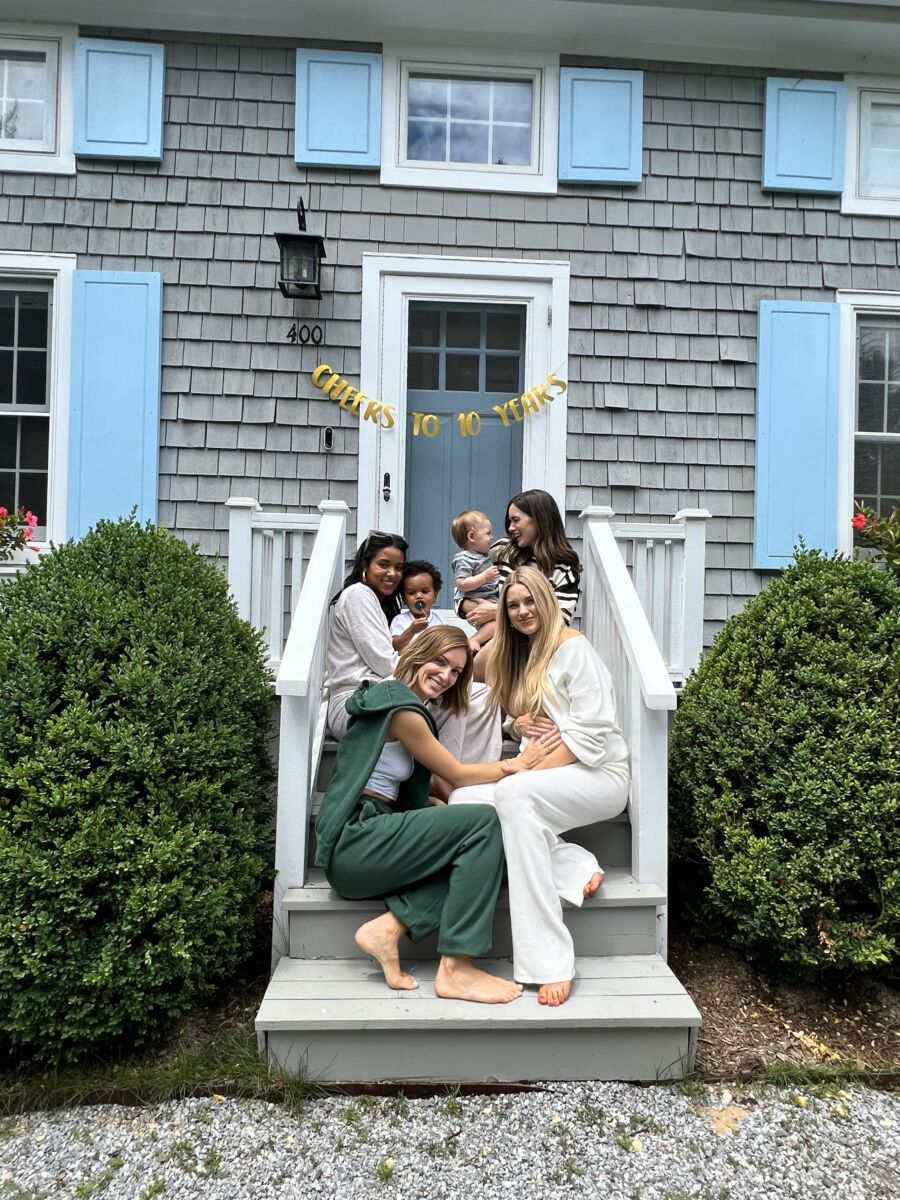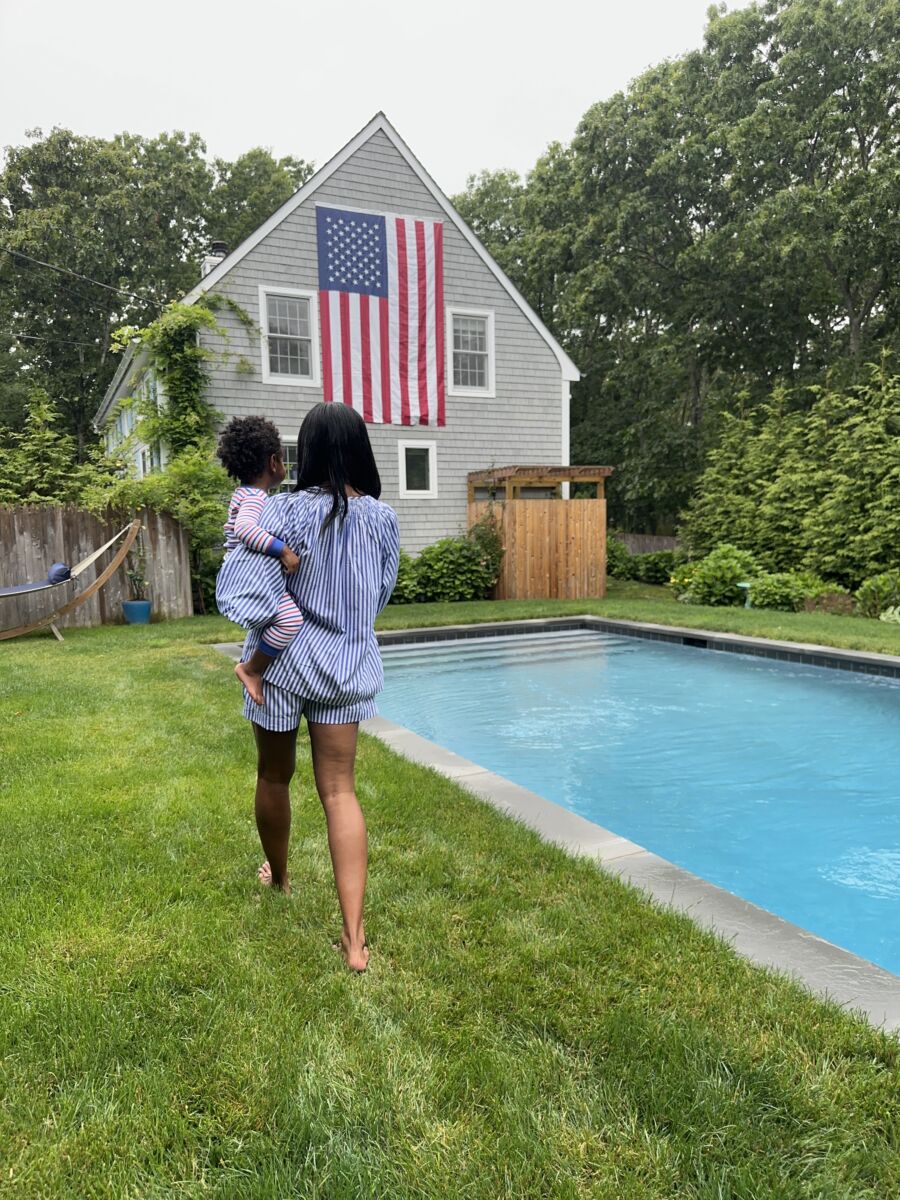 Since 1926, this private beach front resort has become a luxury icon for Montauk, NY. With its old money roots and modern day atmosphere, Gurneys Hotel is a must stay if you're looking for that upscale experience FARRRR Out East! But if you don't book a stay here, experiencing their nightlight on the back deck is a MUST.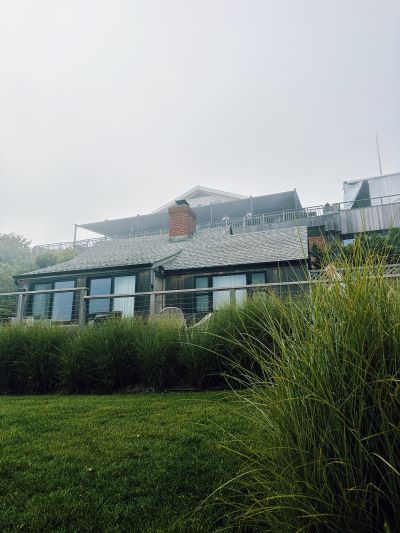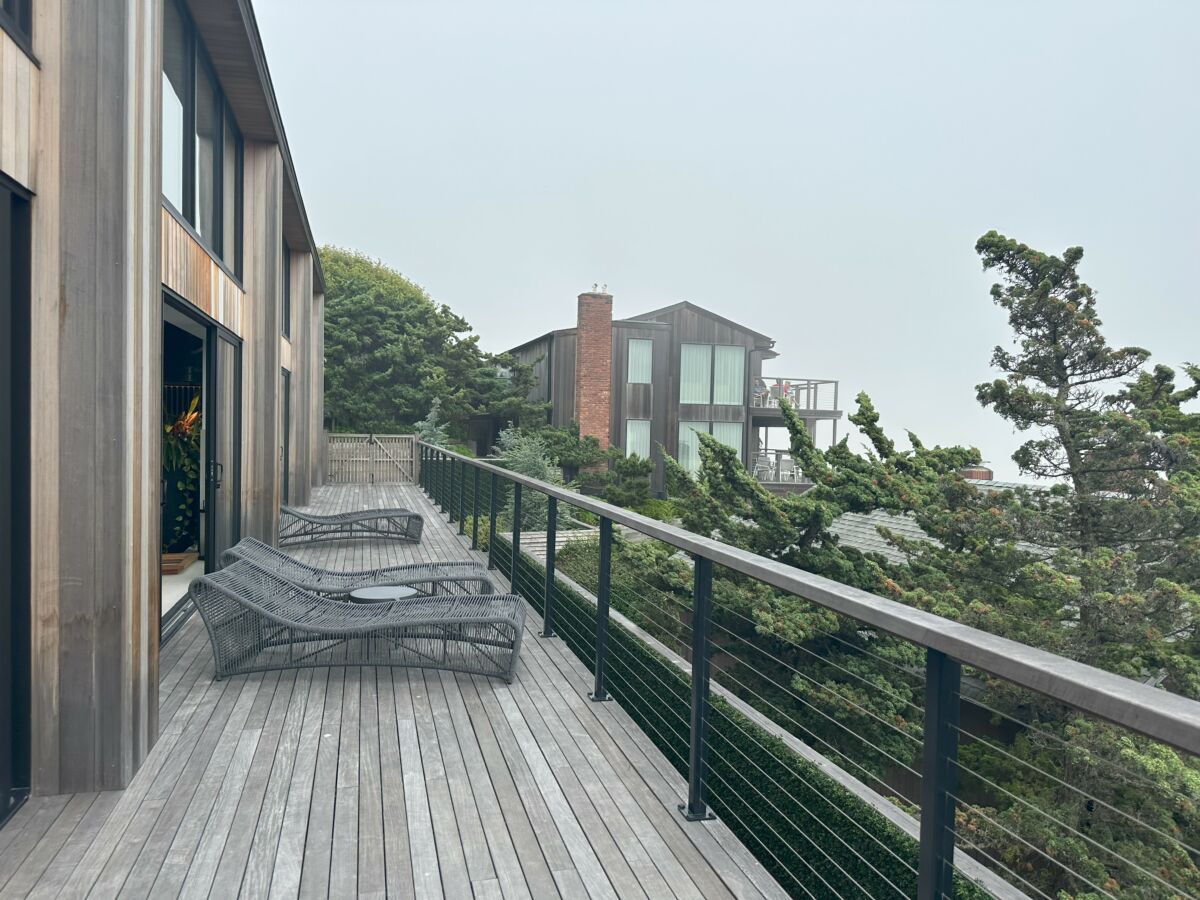 Where to Eat:
Set along the beautiful harbor, this classy Euro/upper east coast inspired restaurant will bring you the fresh and elegant meal you're looking for. Often referred to as a 'summer home' away from home, Le Bilboquet is a great place to try the freshest seafood and creative cocktails!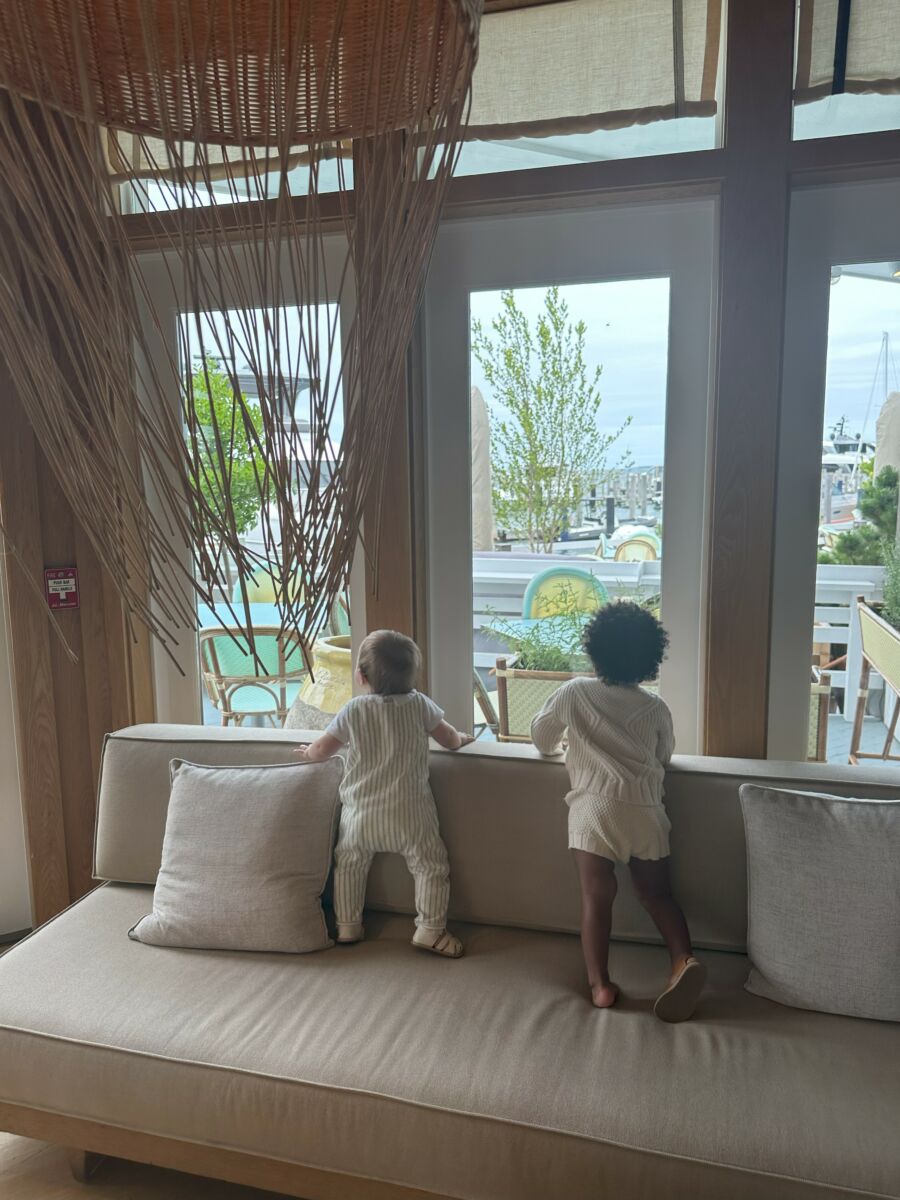 For a change of taste, try Zakura, an Asian fusion restaurant located in Amagansett, East Hampton. For the full experience, sit at their sushi bar and try their house special sushi rolls, but we ordered in one night with the kids and enjoyed it just the same.
Located in the heart of East Hampton, this Italian trattoria style restaurant is known for their casual, yet delicious meals, but also works as a great location to grab a mid-day cocktail or snack in between shopping.
For my Tuscan food lovers, DOPO La Spiaggia hits the spot. Right across the street from the Harbor you will find this charming upscale restaurant. Popular dishes include their Rigatoni, Burrata, and Penne. We enjoyed a super early dinner here one night, to ensure the littles we're made bedtime, and they were soo good to us! We sat outside and enjoyed the weather!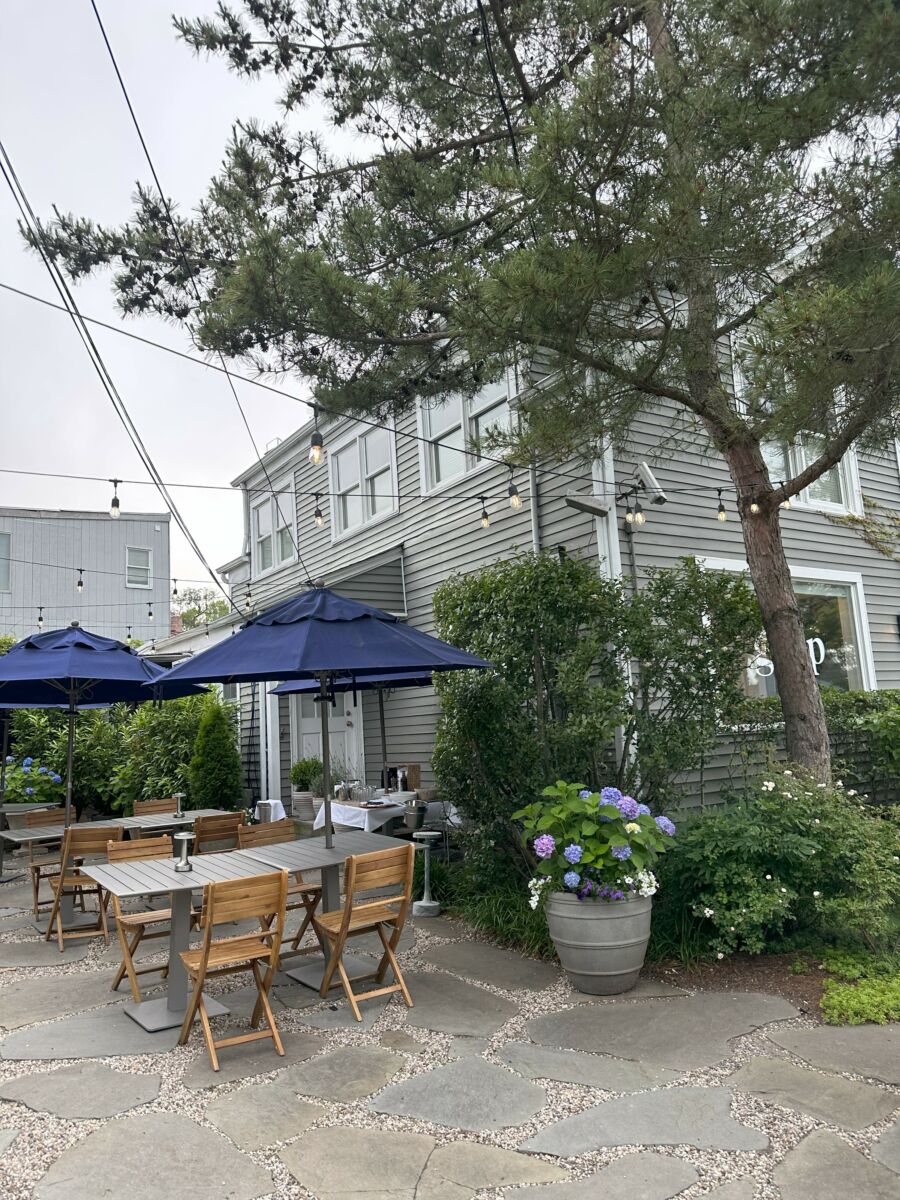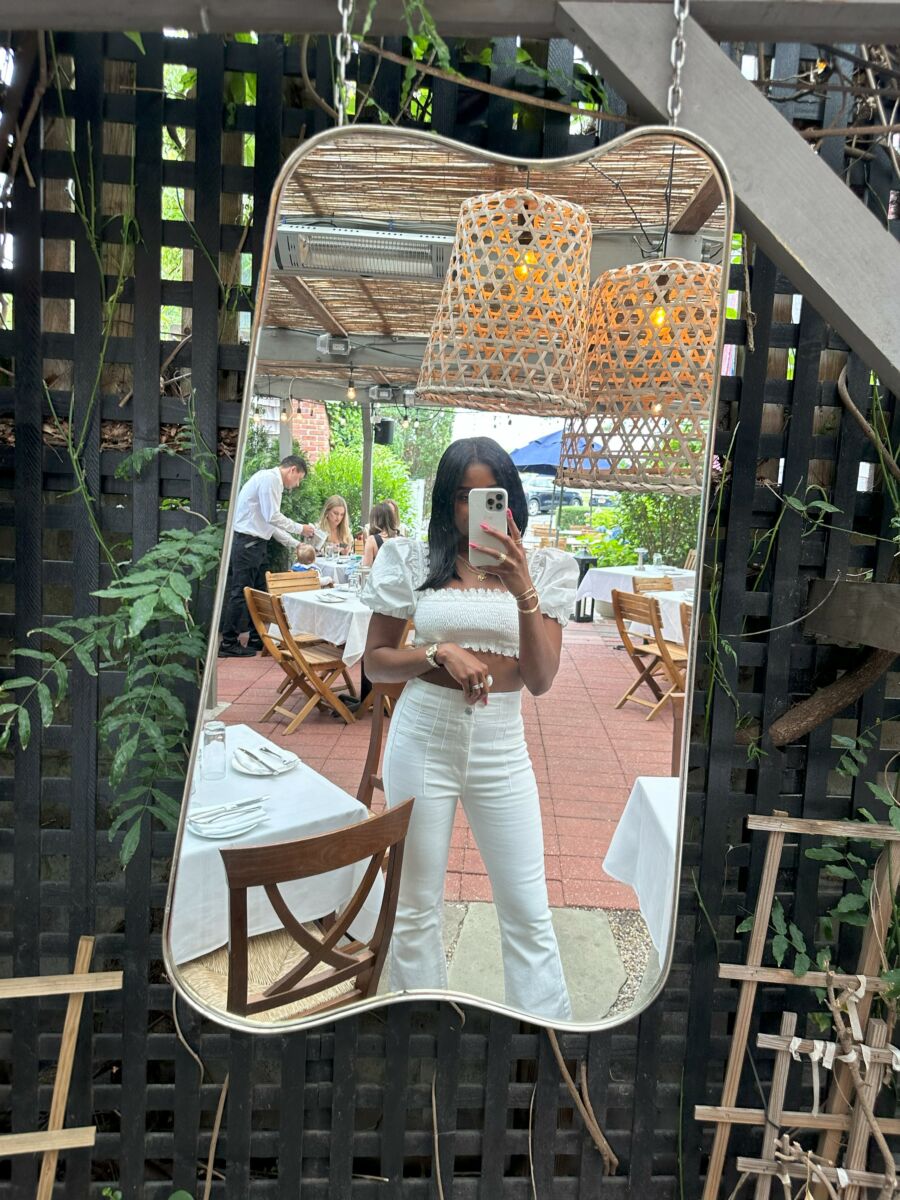 Voted best clam chowder in Sag Harbor five different times, this quaint little lobster shack styled restaurant has some of the best seafood you'll find in the area! Andrea, the owner, has been creating and feeding Sag Harbor with her recipes since 2003. This family owned restaurant is now passed down to her son Alec, who plans to continue their success by staying true to his mom's recipes. Recipes like: Cup of Manhattan Clam Chowder, New England Clam Chowder, and the iconic Lobster Roll.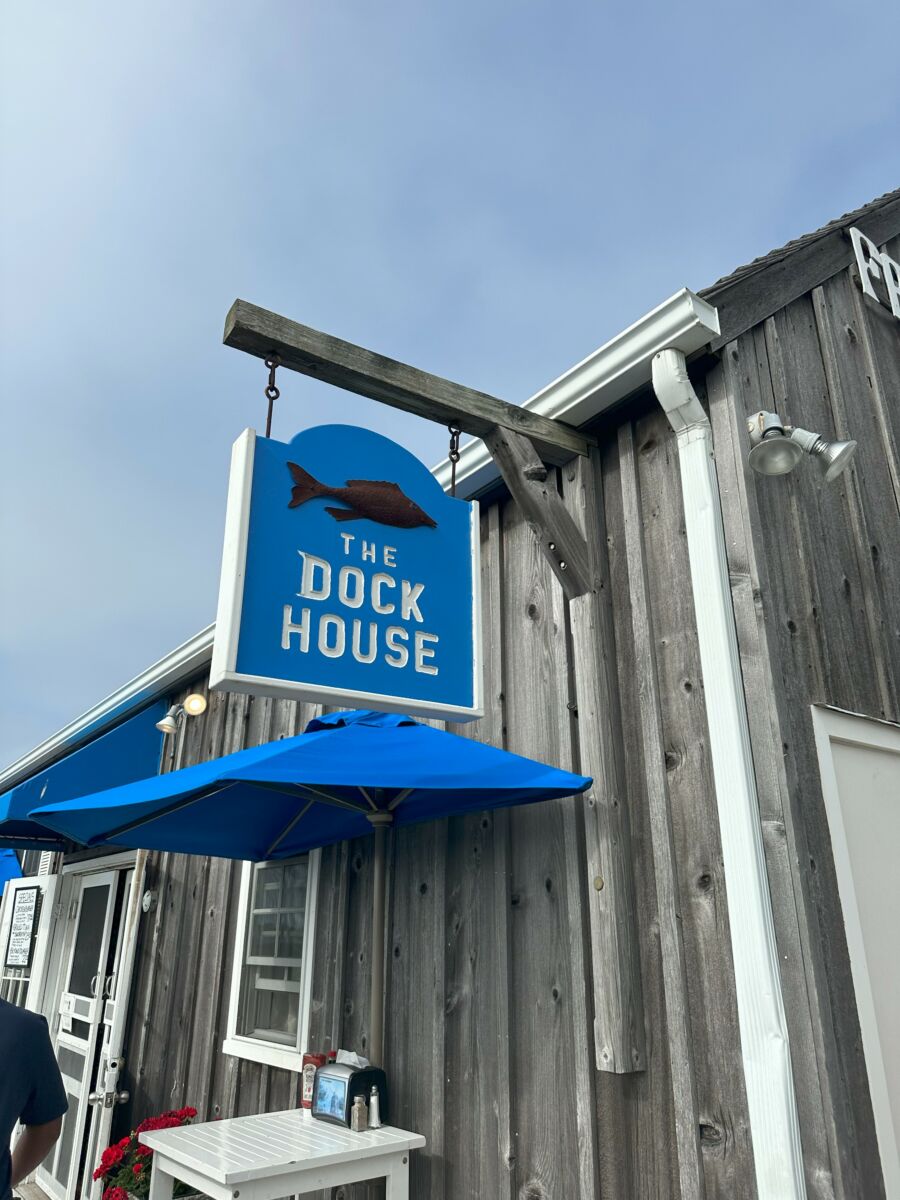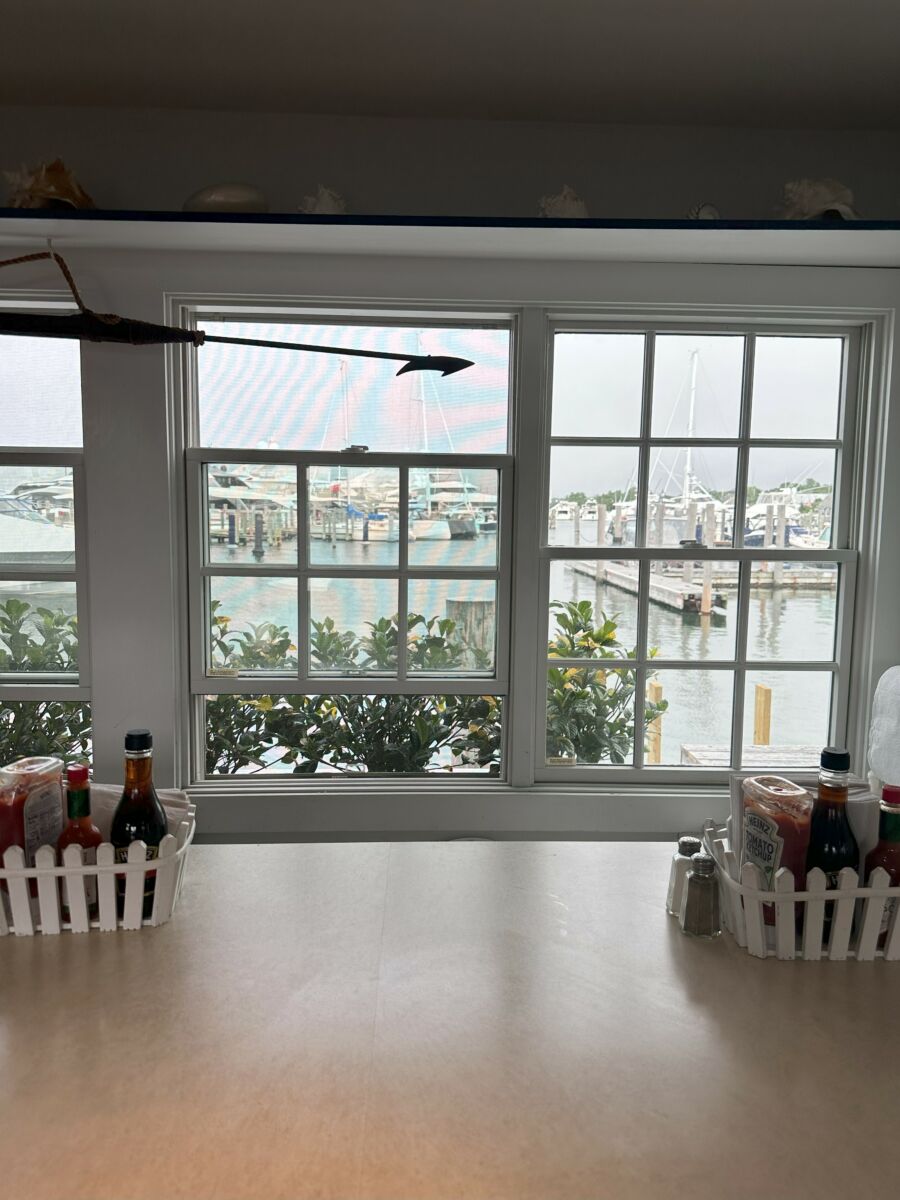 Already a favorite in NYC and Palm Beach, this Sant Ambroeus' location is a must if you've never experienced their authentic coffee bars, or gelateria, although the Italian cuisine itself is just as delicious.
This beach front, bright pop of retro fun is a must stop for in Montauck! Their menu features many seafood dishes like, shrimp cocktail and lobster rolls as well as American dishes like their delicious Beach Burger and Truffle Cheese Curly Fries. Perfect for brunch, lunch, or nightlife!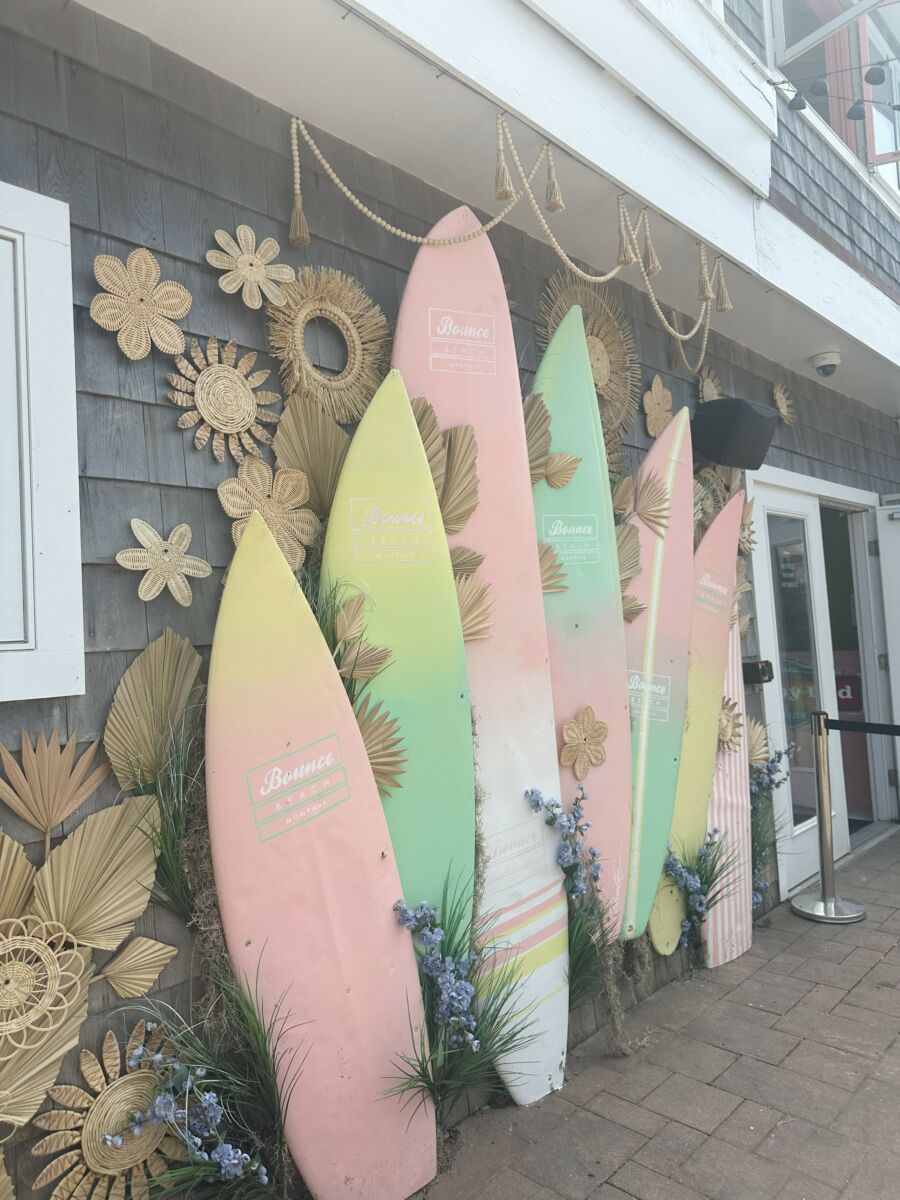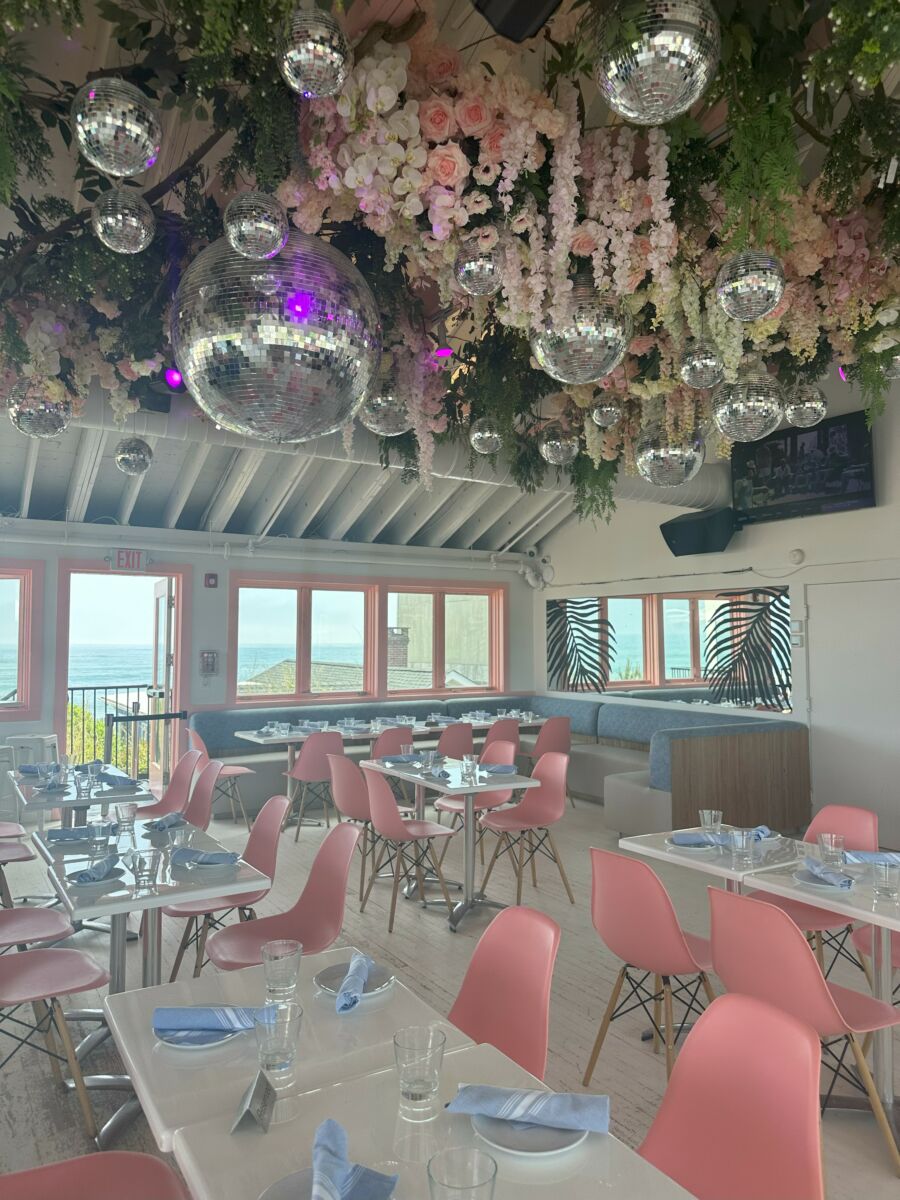 Fresh seafood is the top priority of Duryea's in Montauk. Their chic yet laid back vibe is perfect for summer days when you want to sit and chat with friends forever over an upscale lobster roll. But the real reason behind their popularity is that the views here are INSANE!! The line starts backing up at noon so if you can't snag a seat, stop by their market for a to-go picnic basket!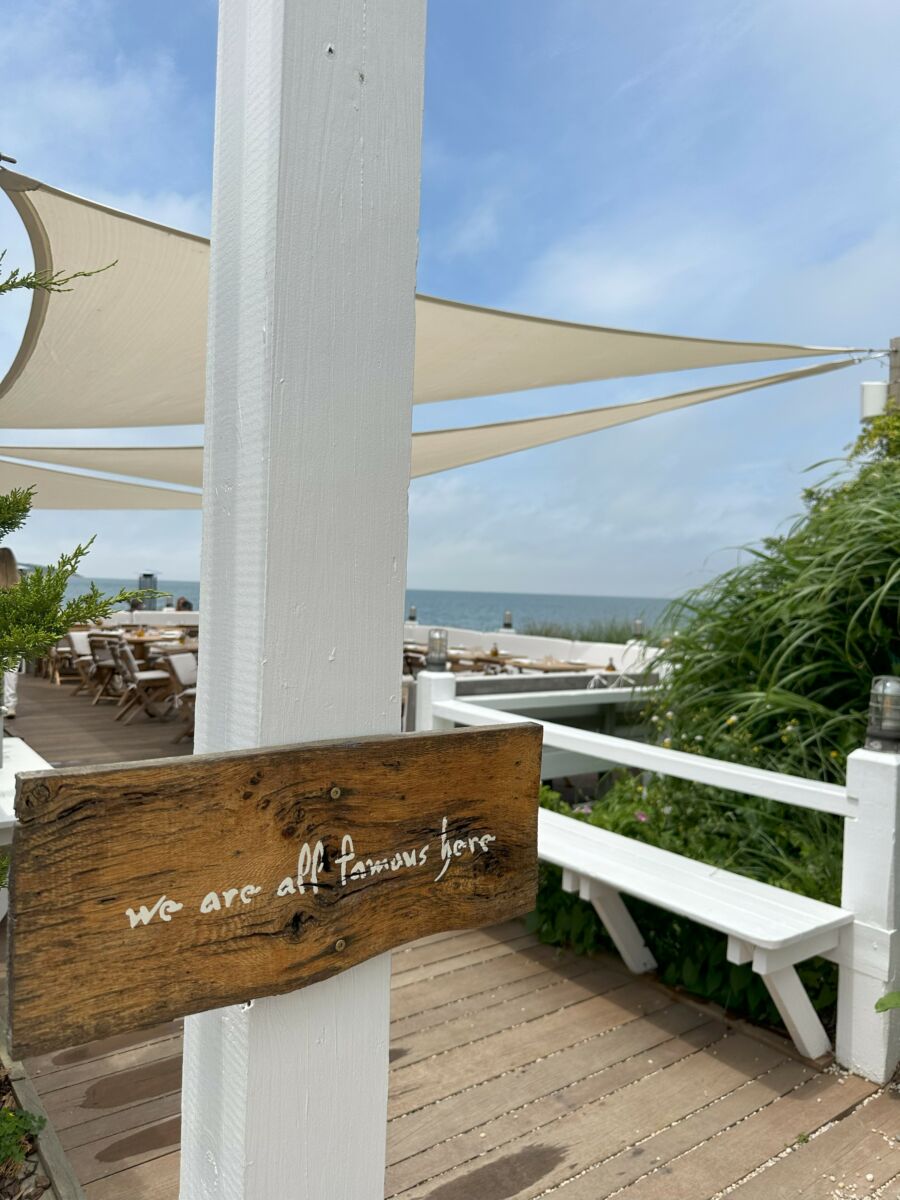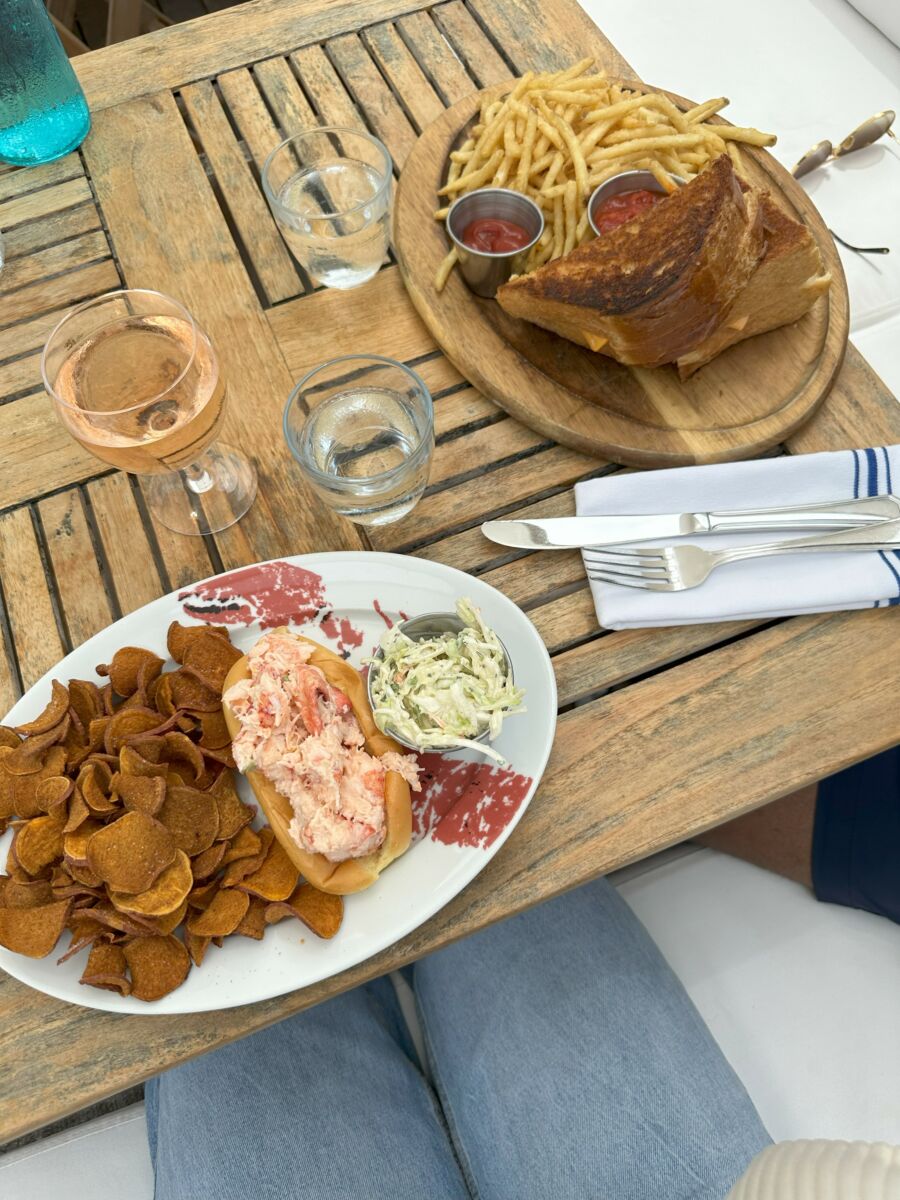 Another beautiful gem located in Montauk! This restaurant is popular and for good reasons. Ask to be seated at the garden patio and watch the sun set over the calm pond-side viewHarvest is open year round Monday-Sunday 5pm-9pm but you do need a reservation. This place is really popular, but we didn't get to experience it.
Locals call it 'The Shack' and this family owned restaurant offers a mixture of different Caribbean influenced cuisines, but became an instant Montauk fave thanks to their beach-y look, surfer approved menu and live music!
Maverick's is one of the rare places in the Hampton's where dressing up is expected. They aren't at all welcoming of babies/toddlers, but they are known for their upscale experience so I suppose that's the only way to ensure it. I heard nothing but great things about it it's farm-to-table style thanks to a village of local farmers, baymen, commercial fishermen, cheesemakers, beekeepers, foragers, wine growers and beer makers. But I have a toddler, so we couldn't experience it!
What to Do:
Founded in 1988 by by Hamburg-born Christian Wölffer, Wölffer Estate Vineyard is a beautiful 55- acre vineyard located in Sagaponack, NY. Vineyard Manager Richie Pisacano and his team hand-harvest grapes from their sustainable vineyard. The grapes are aged under Winemaker Roman Roth's care and are turned into the 50,000+ cases of wine they produce each year. They have a great summer wine selection inspired by the heritage of Hampton's bohemia. I've been a fan of  'Summer in a Bottle' for years but loved getting to try new wines through their 'Wolffer Around The World Flight'. I'm also suchhh a fan of Joey Wolffer, the mastermind behind Summer in a Bottle. I've had the opportunity to meet her and respect her work ethic soo much.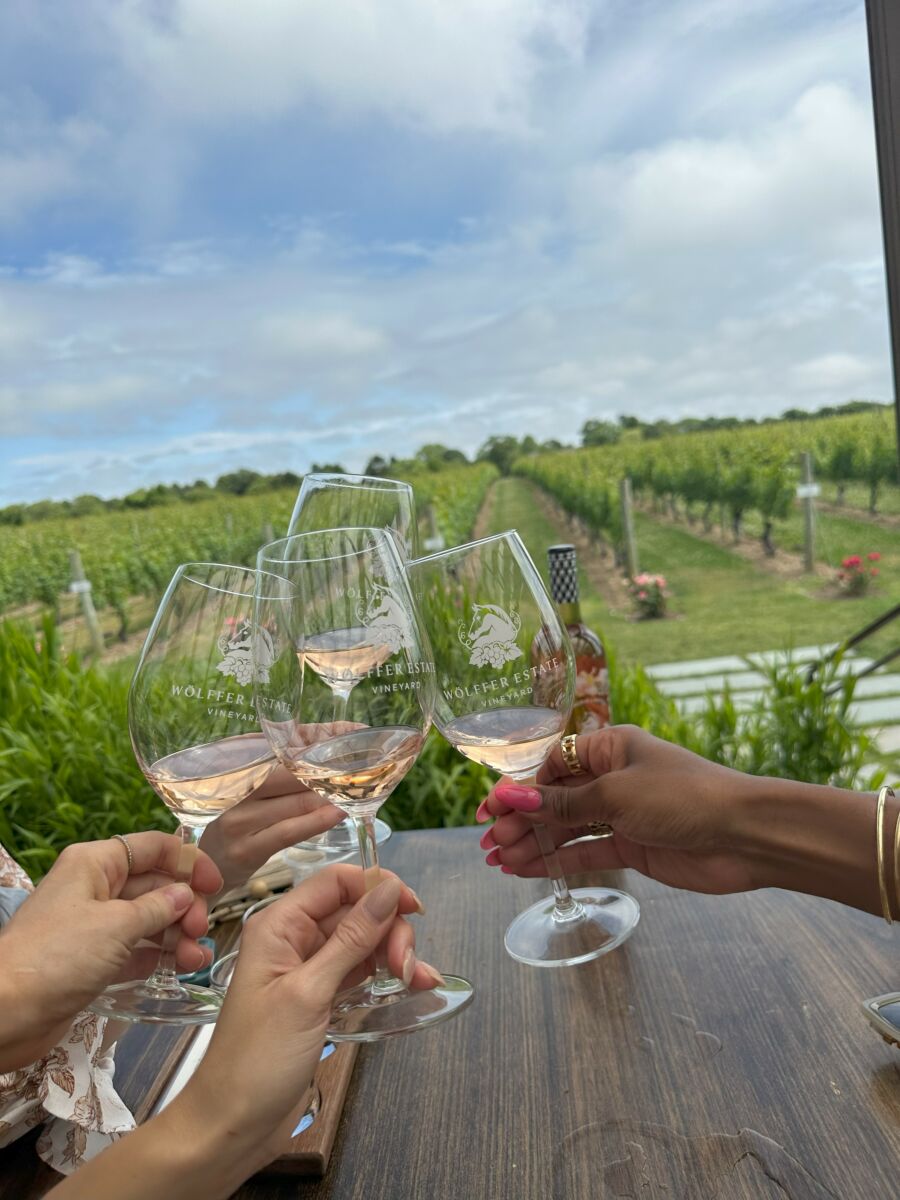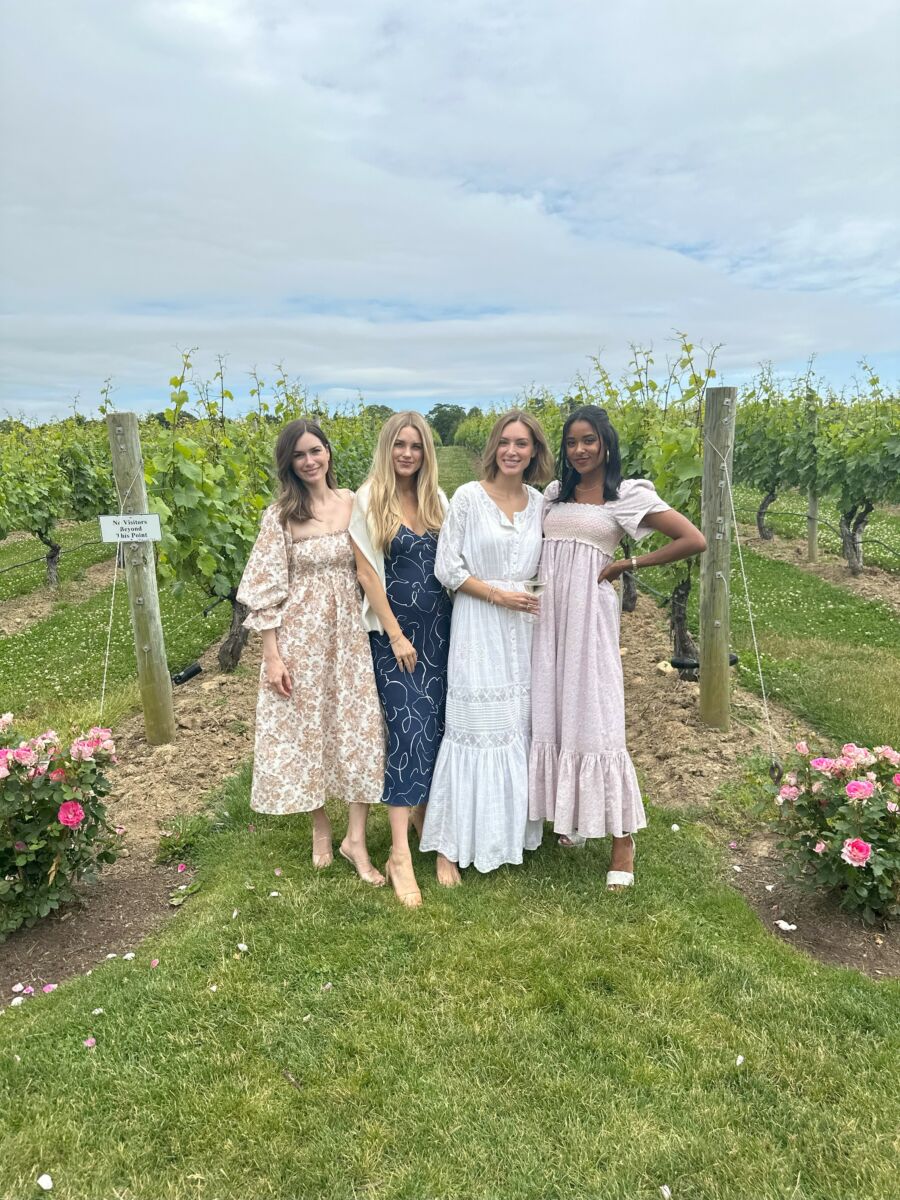 If you're one of those people that loves window shopping for hours, East Hampton is where you'll want some time! There's soo much to see! Scroll down "where to shop" to see a few of my favorites.
It was hard to go anywhere in the Hamptons and not see at least one coffee cup from Jack's. It's a staple in NYC and here! It's located in a great area to spend a few hours so it really is a great place to start the day.
Hangout in Amagansett
Pop by the Atlantic Avenue Beach, browse the shops downtown, or let the kids play at the many parks around town! Amagansett is a very family friendly area, which makes them a must visit area when travelling with the fam. Check out their Square Schedule for live music in the summer, holiday-themed events, and outdoor movies!
I've already bragged a little about Gurney's in Montauk, but they keep the great atmosphere going into the night as well. We enjoyed our time sitting by The Firepit, their seasonal outdoor lounge area that is open to resort guests and local visitors, on a quiet night. But most weekends in the summer there's a DJ turning the space into an outdoor club!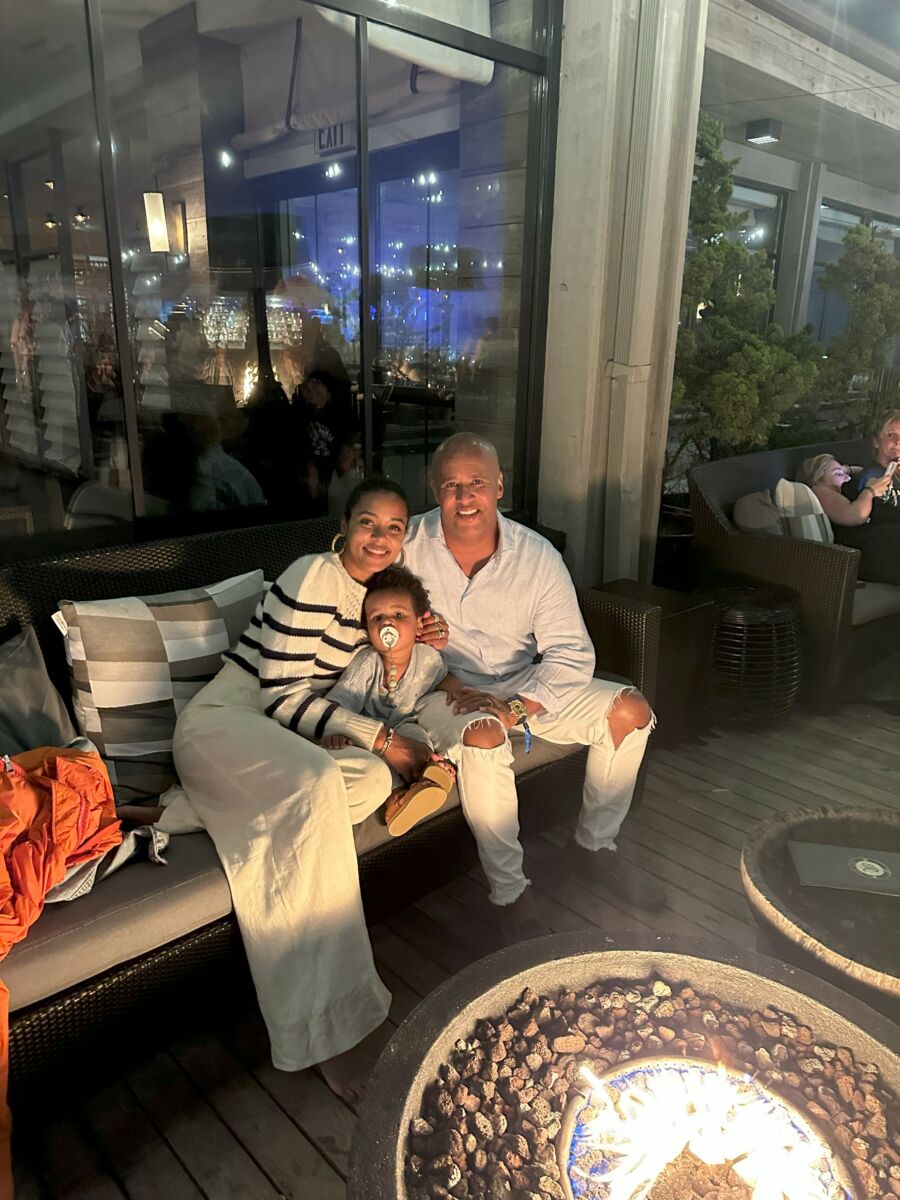 Visit the Montauk Point Lighthouse
Located at the tippy top of eastern Long Island, the Montauk Point Lighthouse is a great stop to enjoy the views over the Atlantic. Commissioned by President George Washington in 1792, this lighthouse was the first to be built in New York, and it's still working!
Where to Shop:
Promise I'll never visit a city that has a Chanel store, and not stop in! I think the fact that there's even one located here tells you everything you need to know about the Hamptons.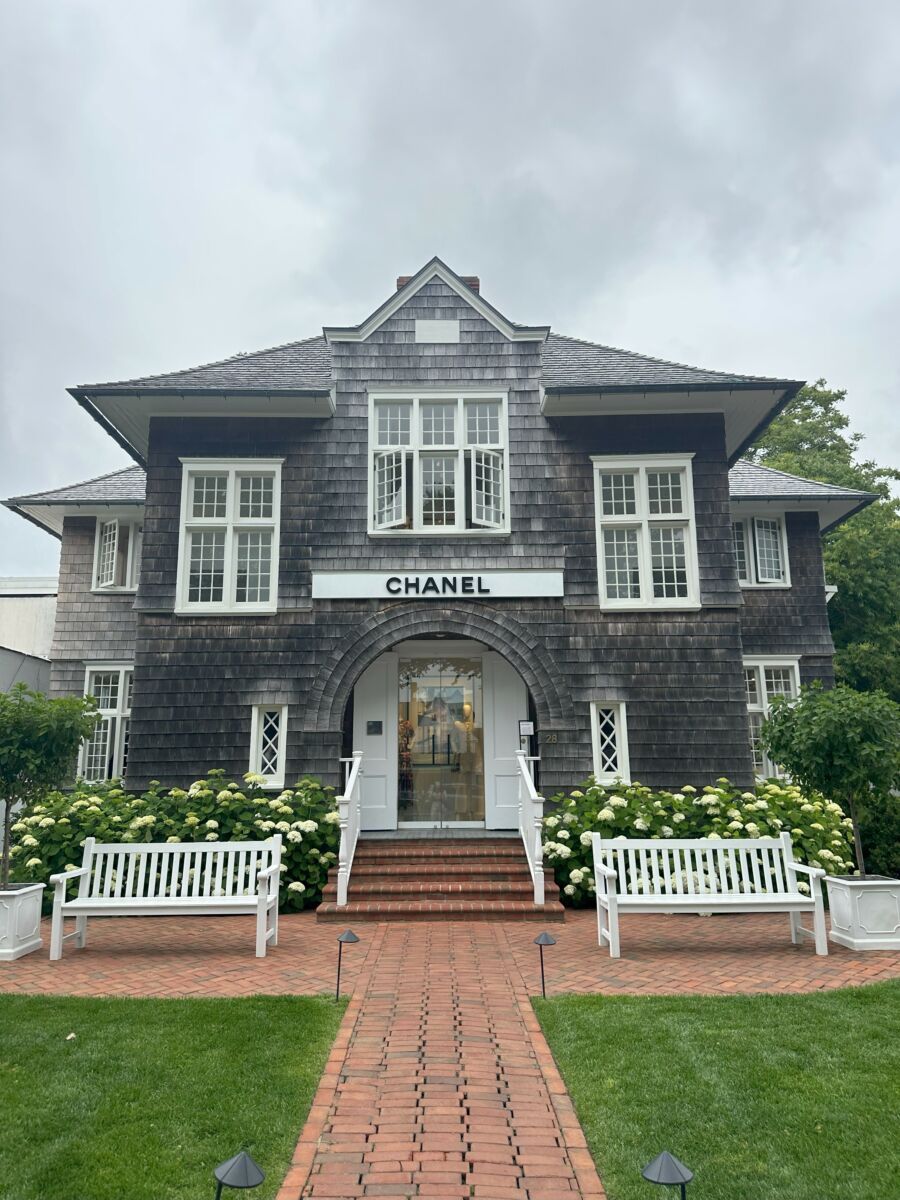 Another iconic store that actually offers merchandise only available in the Hampton's!!
One of the masterminds behind the Wolffer Wins empire also has a boutique filled with current styles from some of my favorite brands (like Hunter Bell) and also a section of beautiful vintage pieces for sale!
A romantic ethereal dream describes LoveShackFancy. Inspired by vintage finds, LSF has hand dyed some beautiful pieces of clothing since 2013. This was one of their first stores and is not far from owner, Beck's, home.
I can't get enough of  Stoney Clover Lane organization pouches and how customizable they are. But I feel like actual stores are rare, so I spent quite a bit of time in here creating a gift for someone that's been soo helpful lately.
Stumbled across this adorable children's boutique in Sag Harbor! The prices are high, but the pieces are special and you can tell made of great quality.
Another little gem for kids is The Little East. They were filled with brands I already know and love like The Bonnet Beaufort Company, Baybala, and Minnow Swim.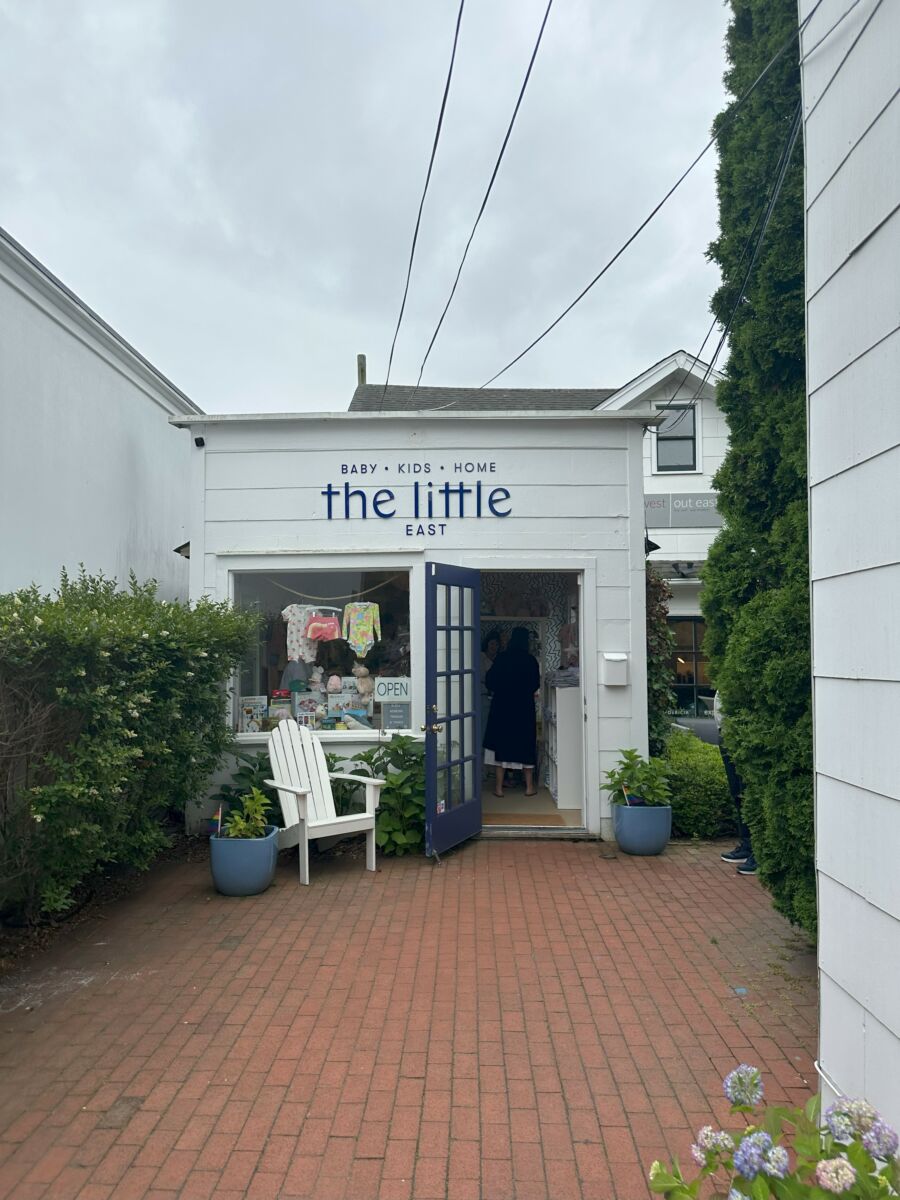 For comfy beachy clothing that advertises that you've been to East Hampton 😉
For upscale, sweats I love Suzie Kondi! They're my go-to for travel looks and have pieces that work as great beach coverups. Known for their bohemian style with a touch of sophistication, they have staples to get you through every season.
Perfect for the coastal grandmother vibe that Hamptons so effortlessly exudes, the California lifestyle brand started by Jenni Kayne has great quality staples that will last for years.