Sooo many of you have asked for my beauty routine, so here it is!!! Today I'm FINALLY sharing my full skin care routine…well kind of! After sharing all of the "secrets" I have, I realized that the video was extremely long and figured you probably wouldn't sit through the entire thing. So, I decided to cut it up into 3 parts: my ideal skin routine, nights when I just don't have the time for my ideal routine + spot treating, and the products I used for at-home spa days!
My ideal skin routine was comprised from the knowledge of my friends at Pout Studio on Devine Street in Columbia. Not only is their space super chic with the aesthetic to rival any skin studio in any major city, the women there are extremely knowledgable of their craft and work hard to bring their customers the very best service. The products featured at Pout are a collection of the best high-end, natural and all-around most effective products in the industry. A little while back I worked closely with one of their team members to help me develop the best routine for my skin. They took into account my needs (anti-aging + daily makeup cleansing) and my skin's conditions (oily + occasional breakouts) to create what I consider my ideal routine.
*To this day Pout is the only place I go for a facial. I always choose their Hydrafacial with Christina and leave with my face feeling refreshed and deep-cleansed.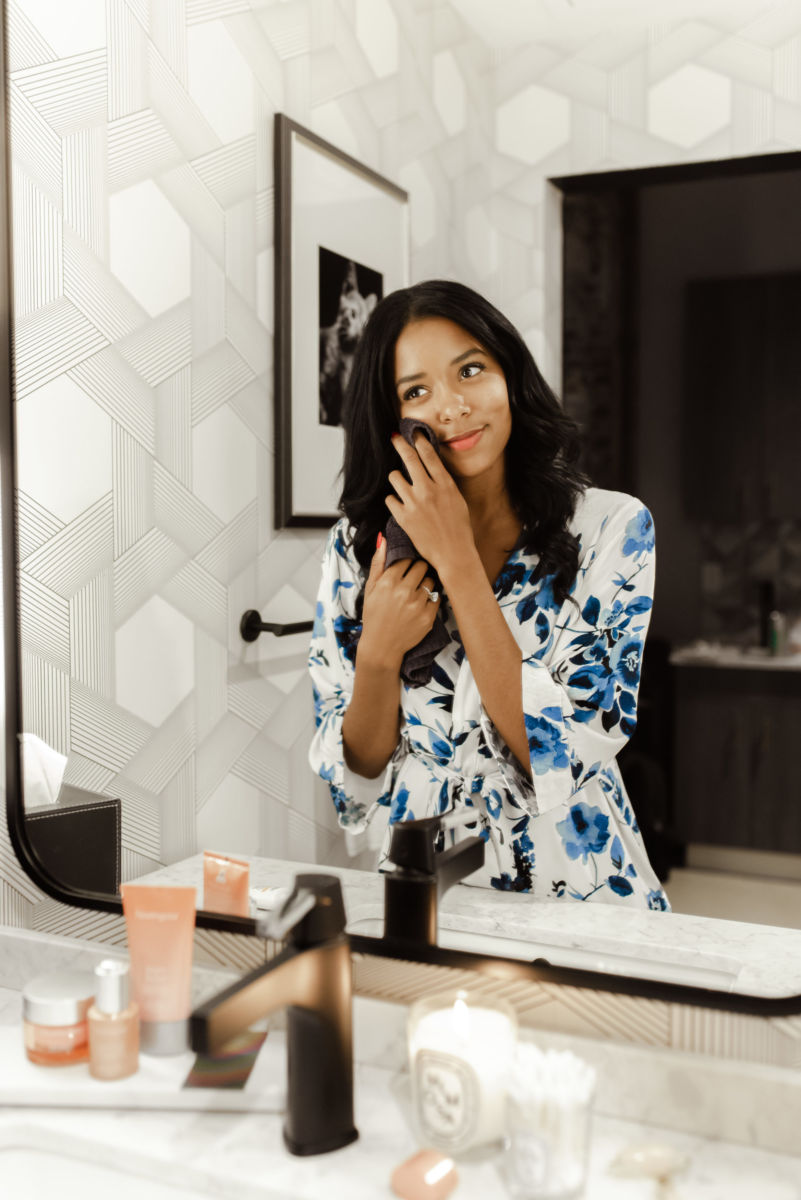 What is an "ideal routine"?
My ideal routine are the steps I do "on a good night"! When I have a little more time to dedicate to skin and unwind after a full day I'll light a candle and: cleanse, tone, firm, moisturize and apply wrinkle prevention to my skin before going to bed.
What you'll need for my routine:
The Ideal Night:
Step 1: Remove makeup with a Neutrogena Makeup Wipe
Step 2: Remove any remaining eye makeup using First Aid Beauty Pure Skin Conditioning Eye Makeup Remover with cotton pads
Step 3: Rub Eve Lom Cleanser between your finger tips then apply to your face, neck and décolletage.
Step 4: Apply Fresh Sugar Lip Polish Exfoliant  to top + bottom lip, scrubbing the surfaces.
Step 5: Lay a hot muslin cloth on your face and press down; count to 5. Run cool water over cloth then wipe face + lips clean.
Step 6: Use cotton pad to rub PCA Toner across face + neck.
Step 7: Apply a drop of Tata Harper Rejuvenating Serum on forehead + cheeks (3 total) and rub in using jade roller. Use smaller end for under-eyes + temples. Use larger end for forehead, chin + cheeks. Note: rub serum outward like you would your makeup for best results.
Step 8: Use middle finger to dot Mario Badescu Night Eye Cream under your eyes.
Step 9: Rub La Mer Creme de le Mer Moisturizer  between your fingers before applying to your full face, neck + décolletage– avoiding where you applied eye cream.
The Next Morning:
Spray Chantecaille Rose Water across your face and let it sink in.
Use ring fingers to apply Mario Badescu Morning Eye Cream under your eyes.
Add more Creme de le Mer Moisturizer  to face, neck + décolletage as needed.
Apply Makeup; making sure SPF is included!
Don't have enough time for all of these steps? Find out what I do on those nights here! But if you're looking for products to take your at-home spas day up a notch click here!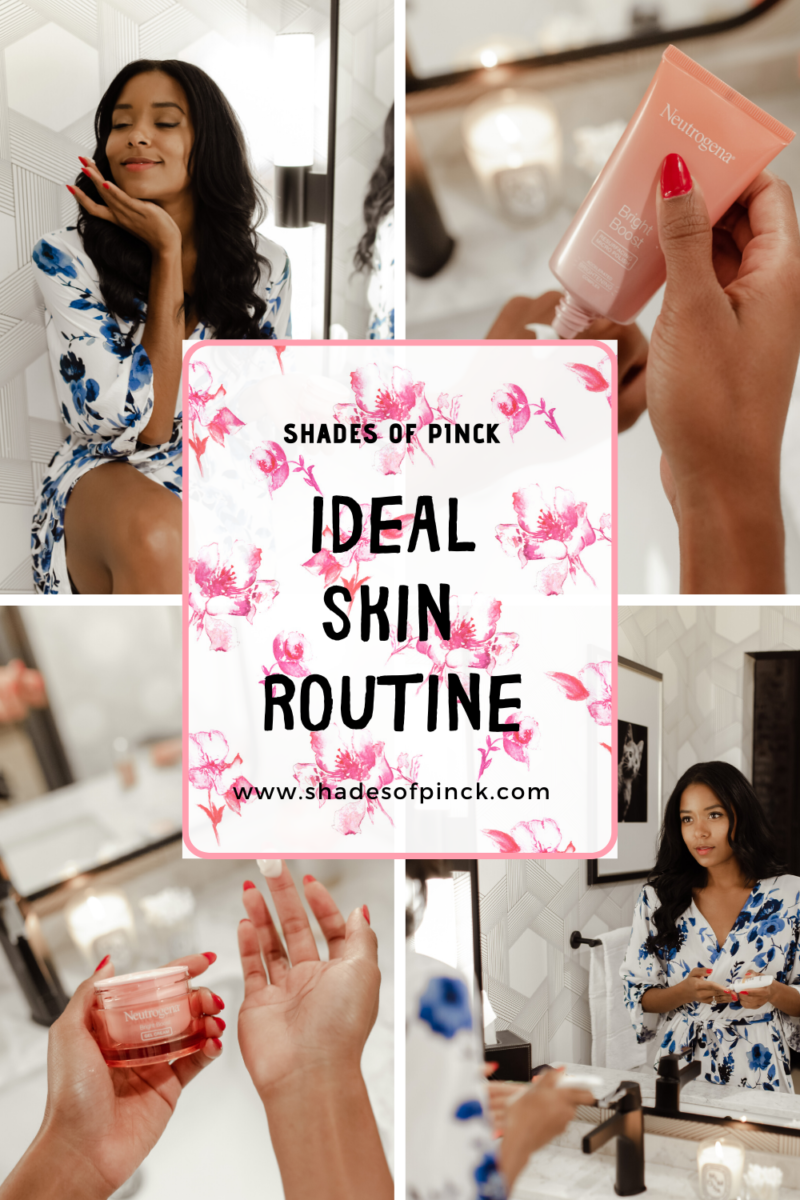 Photos: Southern Stitched