I talked about my Ideal Nightly Routine in my last post, but now I want to share what I do on those nights when I just don't have a lot of time, or am in need of spot-treating!
You know those nights when all you have the energy to do is jump in the shower then roll into bed?! I know them all too well. Between traveling + nightly activities/functions, I don't always have time to sit down and complete 9 skin routine steps before I doze off to sleep. So for those nights, I rely on a far fewer products.
I always start with a Neutrogena Makeup Wipe because it's the easiest way to take my makeup off. Then, I get into the shower and use 1 of 3 products.
Products I keep in the shower:
Frank Body Creamy Face Scrub – For nights when I literally have no time, but I feel like my pores are clogged or I have dry skin, I use this face scrub. There are beads that do a great job cleansing out all the bad in a matter of seconds. I just rub this on my wet face in circular motions. Note: I do think it's a little too harsh for daily use; use no more than 3-4x a week
Neutrogena Bright Boost– If I feel like my skin just needs a quick refresh at night then I'll cleanse with this in (or out of) the shower. It does a really good job of bringing out your natural glow and highlighting your pigmentation. If my skin is feeling healthy + happy and just in need of a little zing! I'll use this.
First Aid Beauty Cleanser– Every other night I need a quick cleanse in the shower (especially if my skin is freaking out/going through a rough moment) I'll use this cleanser. Its "no fuss, just necessity" formula is beneficial every single night and even better when your face is feeling extra sensitive. In my opinion, its the best cleanser for a shower skin routine!
What I'll use after the shower that night:
Neutrogena Gel Cream– If my skin is healthy +happy and just in need of a little glow, I'll use this before bed to moisturize.
OR
First Aid Beauty Repair Cream– If my skin is breaking out or dry, I'll use this repair cream to moisturize and treat damaged/irritated skin.
What I'll use the next morning:
Neutrogena SPF– (if I'm not wearing makeup the already has SPF included) I'll use this moisturizer with SPF 30 to protect my skin from damaging + aging sun rays.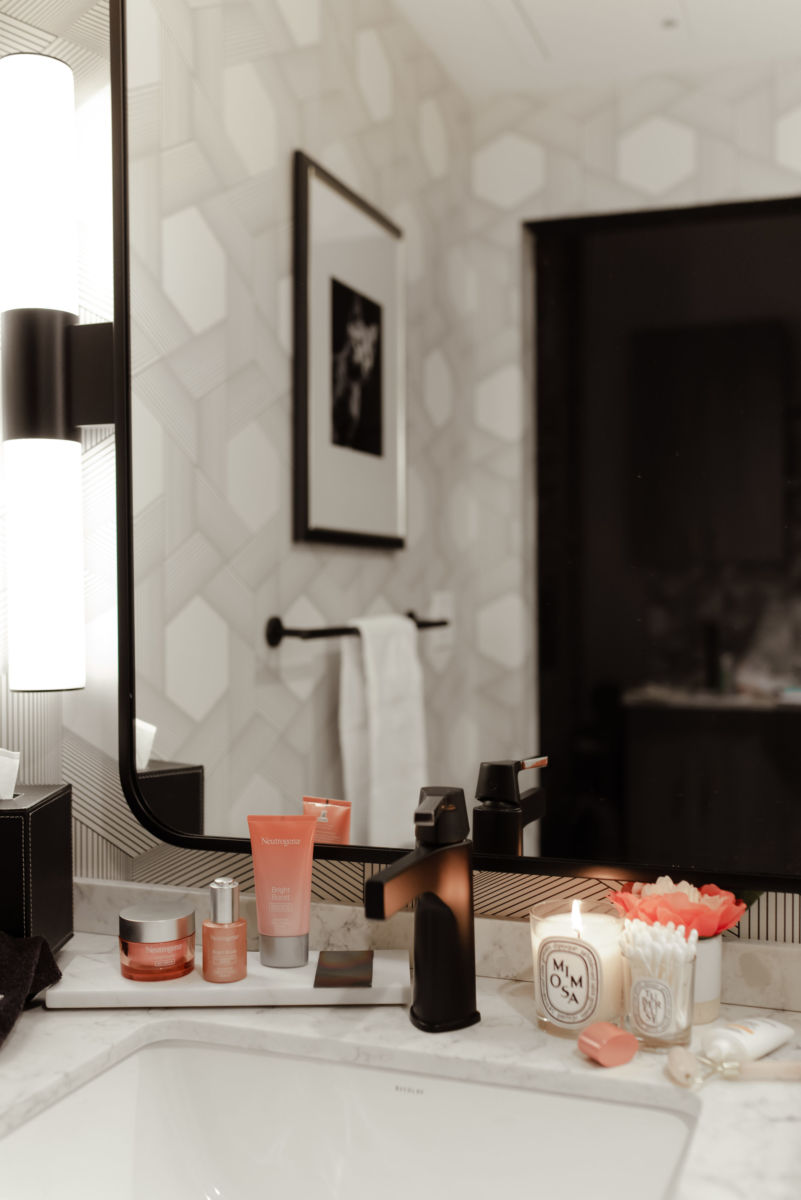 Quick night routines come in handy often, but sometimes I'm still left having to deal with a breakout!
To me spot-treating means targeting a single pimple or small area so that it's relieved of irritation enough to clear up.
Products I use for Spot-treating:
Mario Badescu Drying Lotion– This drying agent is perfect for bringing a single pimple or zit to a head so that it can leave your skin. It's best to use this at the first sign of a breakout for best results. While I occasionally use this across an area of skin, I mostly use to it attack one specific spot.
Fight your initial instinct to shake the bottle. Allow the remnants to settle to the bottom and then use a q-tip to dip to the bottom, then apply directly to breakout (after cleansing + moisturizing skin) and leave overnight.
Noxzema Cream– I use this cream to treat an area that may be breaking out. I'll apply the cream to that zone after after cleansing + moisturizing skin and won't wipe it off until the next morning.
*If I combine the two for overnight targeting, I always apply the lotion first (allow to dry) then add the cream to the top. 
PCA Skin Pigment Gel– If I have a blemish on my skin due to a breakout then I'll use this pigment gel to fix discoloration by lightening my skin. It's a little pricy for such a small bottle, but it works really well at getting rid of those dark marks and acne scars. While it's made specifically for your facial skin, I've used it on other sensitive skin and saw great results as well. Note: Use daily on skin for 1 week, then take a few days off. 
If you're looking for products to take your at-home spa days up a notch, click here!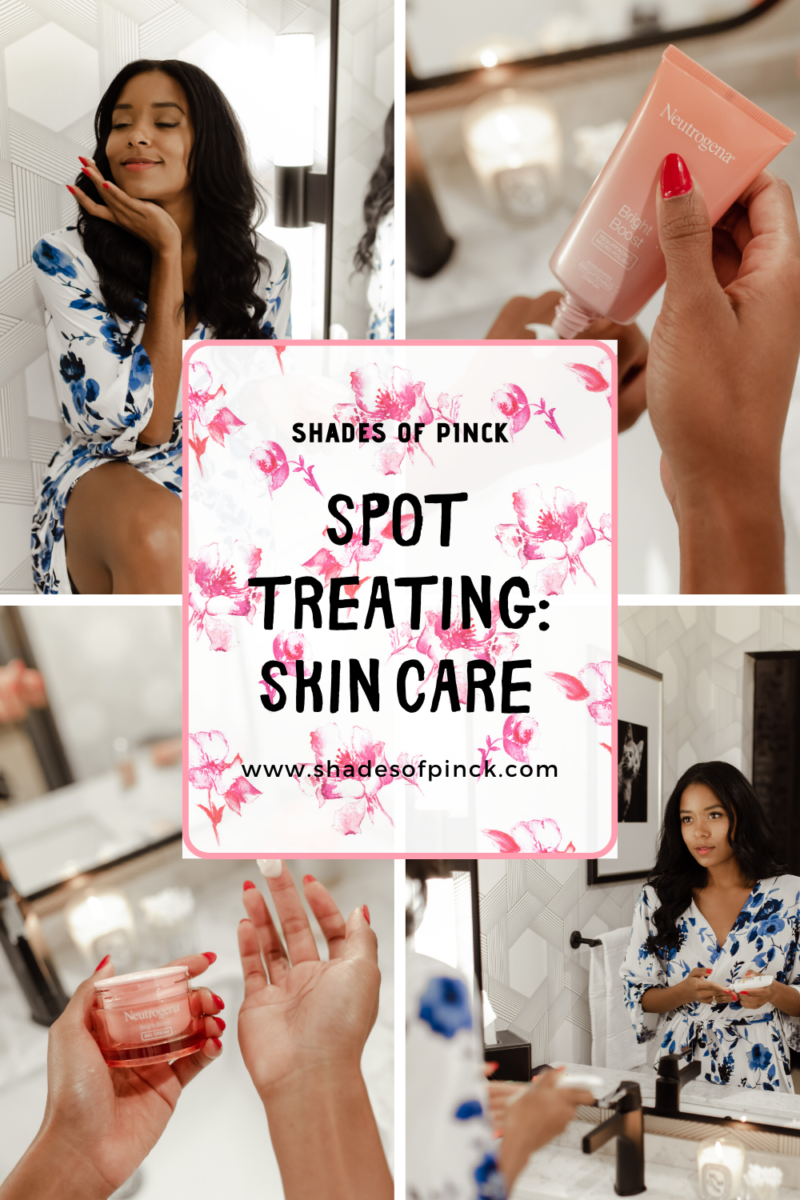 Photos: Southern Stitched